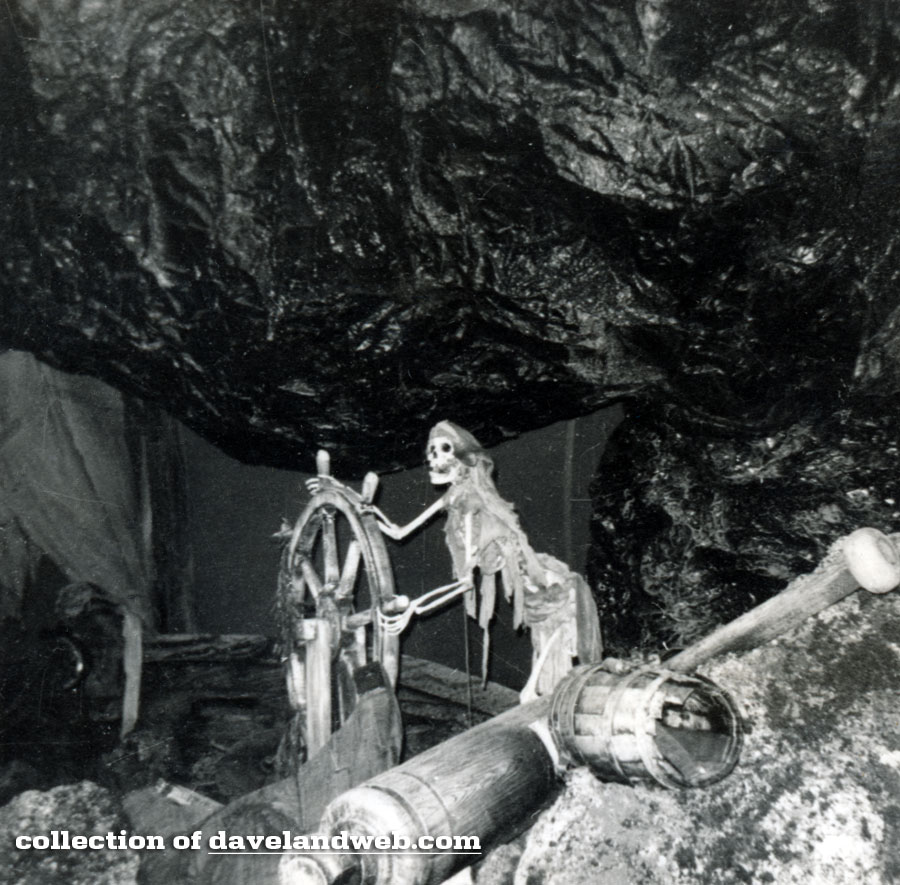 Today's post is dedicated to Dale, one of the nicest and most humble people I have ever met. This particular tableau, with a pirate skeleton attempting to steer his ship through a stormy night, is one of his favorite (and mine, too) from the Pirates of the Caribbean attraction. In Dale's honor, I am going to feature a few shots of this scene through the years, beginning with this June 21, 1970 black and white image, the earliest one in my collection.
In Spring of 1982, I went to Orlando with my High School Band, and naturally Disney World was on our list of places to visit. I was able to capture the WDW version, using a flash.
Typically, unless you have a camera that has low light capability/high ISO, dark rides are virtually impossible to shoot. However, this particular scene, with its brilliant flashes of lightning, is within the realm of anyone's capability, providing you time your exposure just right!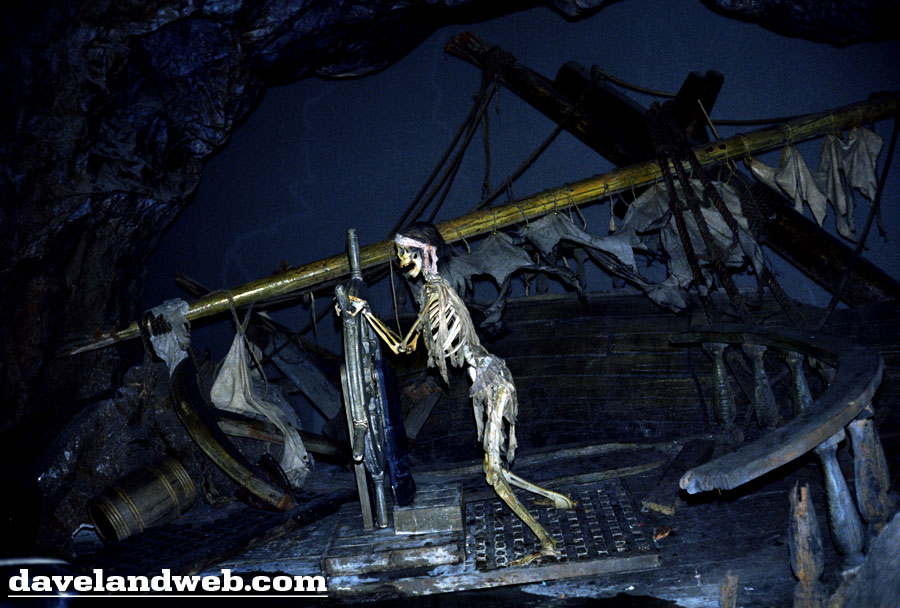 This October 1993 shot is the first time I attempted to shoot the Anaheim version; once again, using a flash.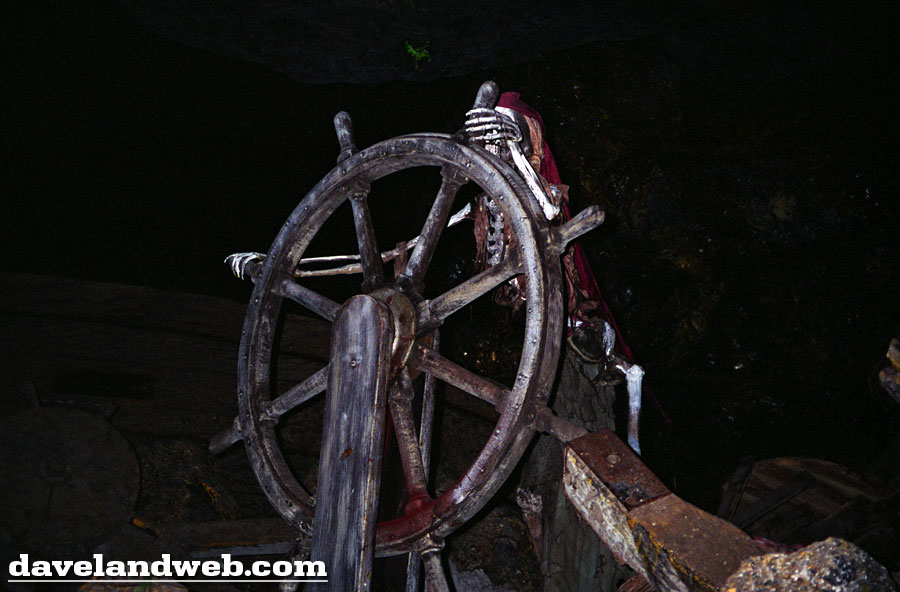 This September 2010 picture shows what happens WITHOUT a flash if you have your ISO too high. Pretty much washes out a lot of the detail: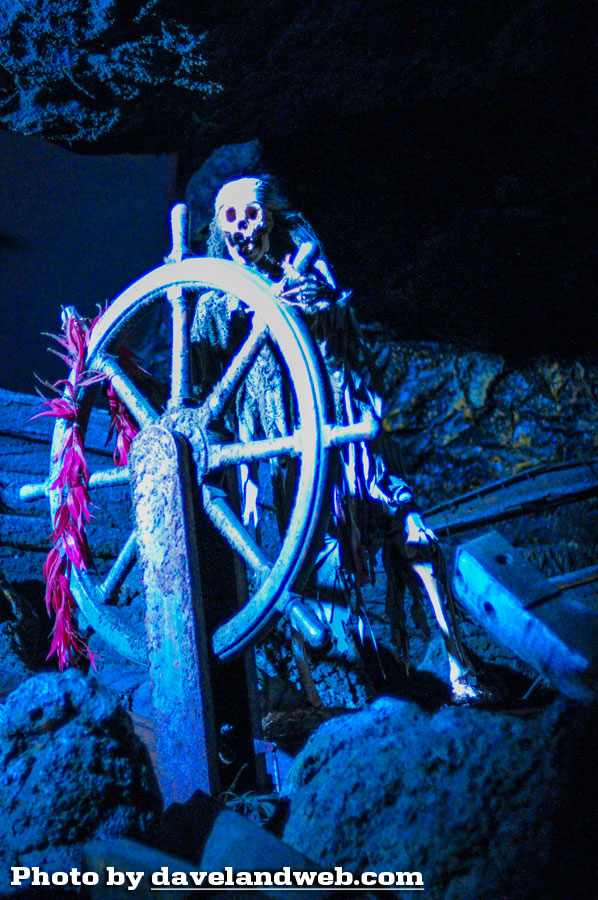 Finally, this July, I was able to get this scene at just the right moment, capturing all of the detail that I wanted, including the rainstorm in the background. You could say that this shot had been 30 years in the making!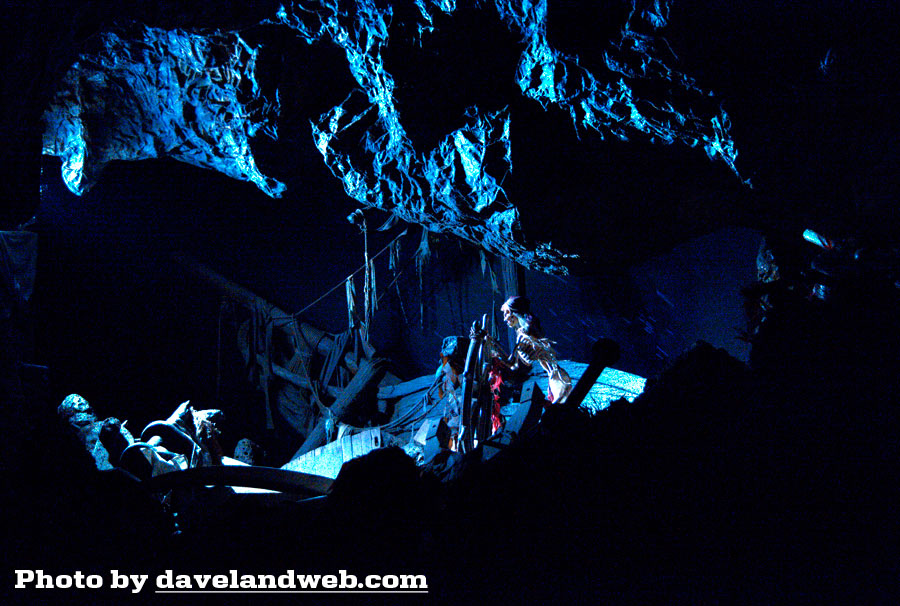 See more vintage and current Disneyland Pirates of the Caribbean attraction photos on my
POTC web page.