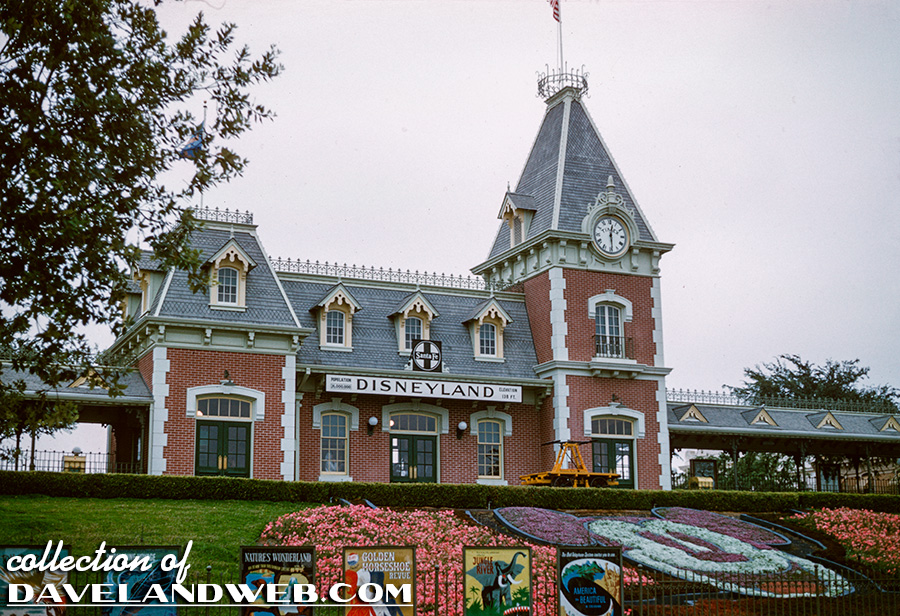 If you can get past the fact that it was a cloudy day, then you can probably enjoy seeing this batch of June 1961 Disneyland images. Not surprisingly, this set begins at the Main Street U.S.A. Train Station, with a classic assortment of attraction posters on display.
A yellow bobsled can be seen racing through the Matterhorn, and the House of the Future can be seen behind the trees and umbrellas of Central Plaza.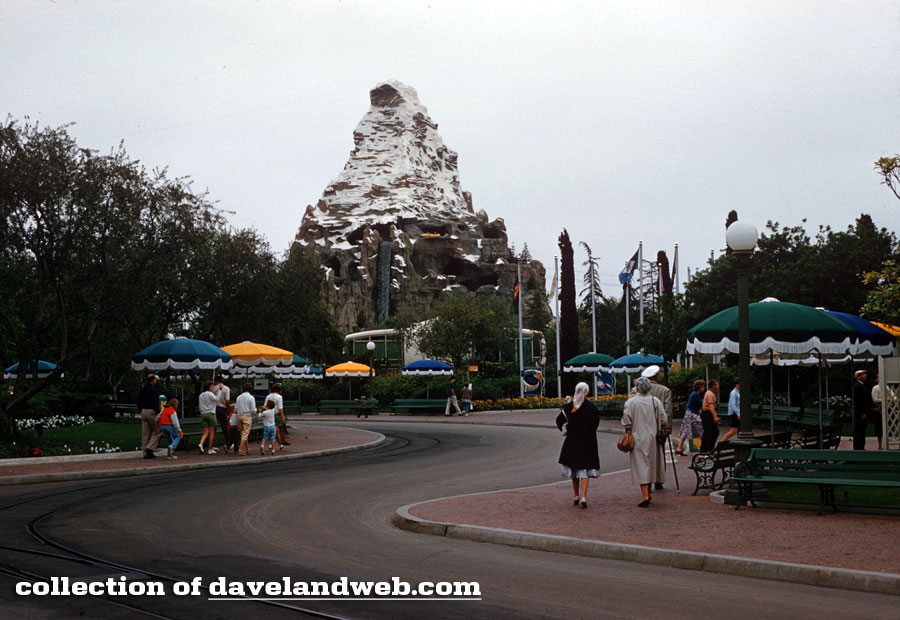 Moving toward the castle, you can get a better view of the Matterhorn's waterfall.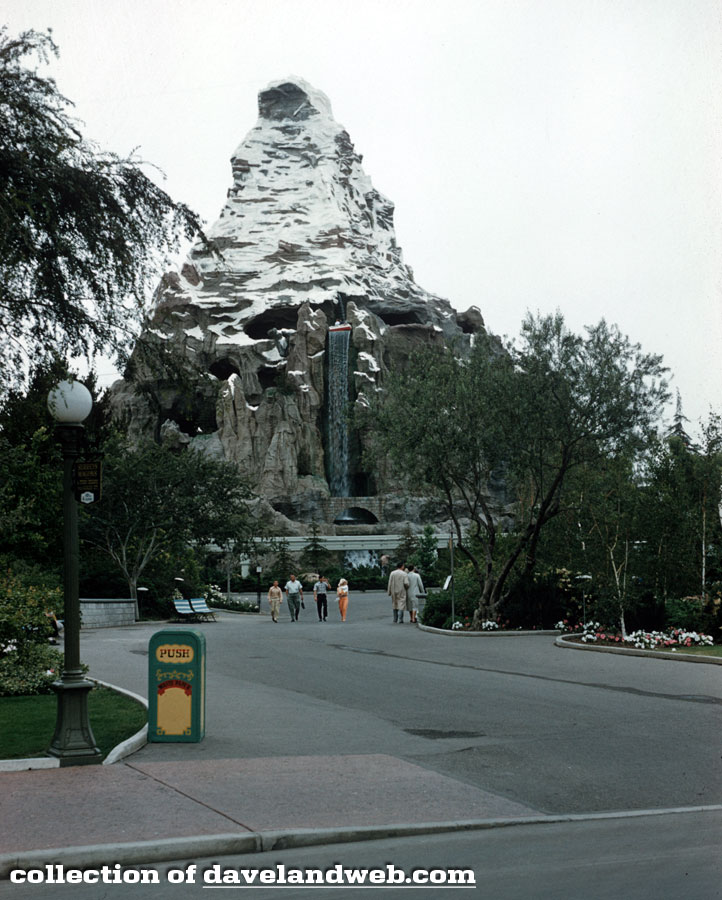 Talk about gray...gray sky, gray sub, and gray Monorail pylons. Hard to believe this is sunny southern California!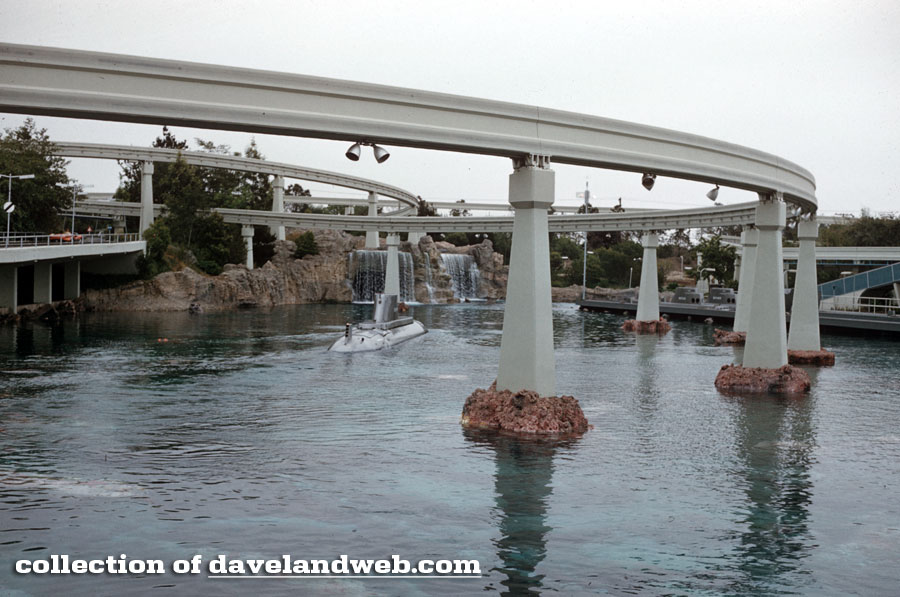 A burst of color emerges from the Matterhorn tunnel as a bobsled of happy guests appears underneath the Monorail track.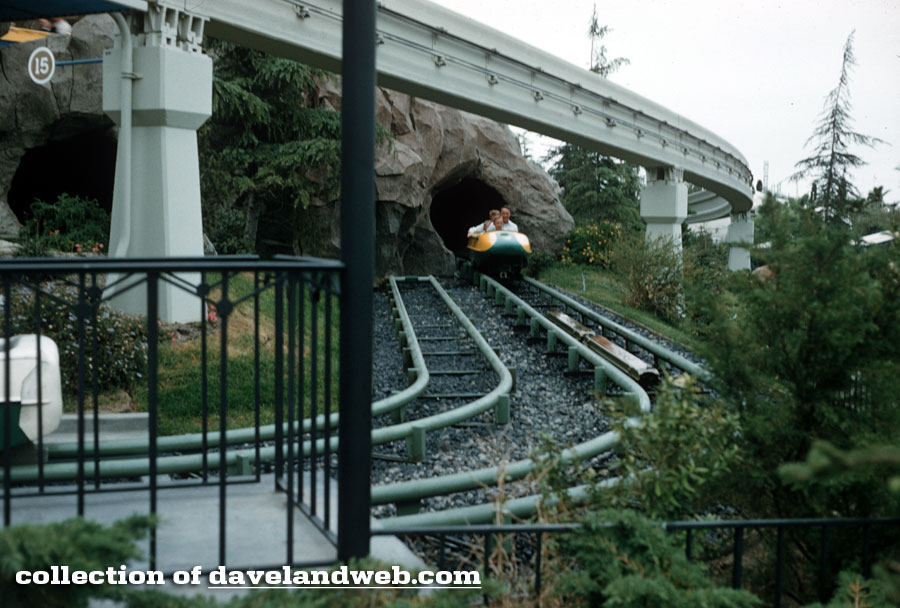 A few fun Skyway shots.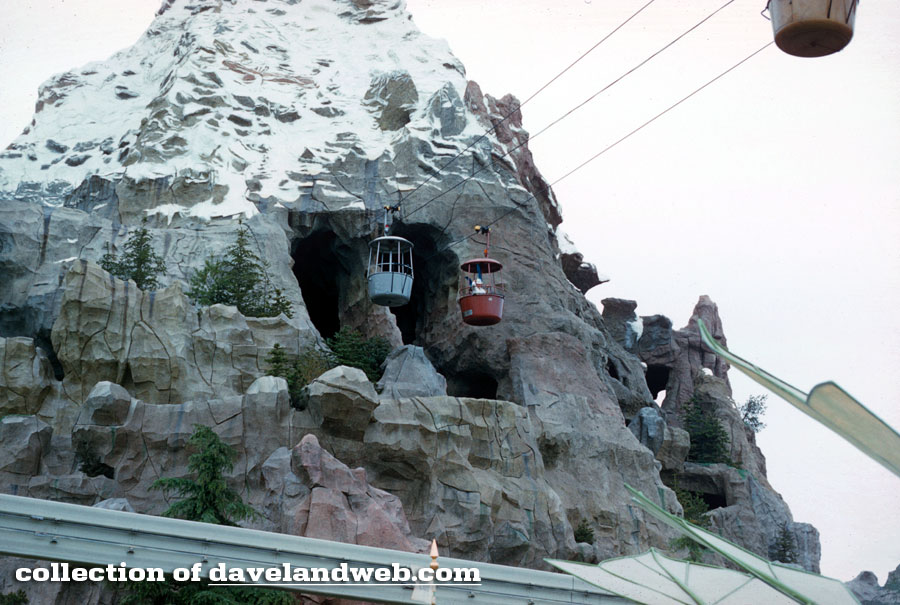 I just had to zoom in for a better look at the festive guest in the plumed souvenir hat.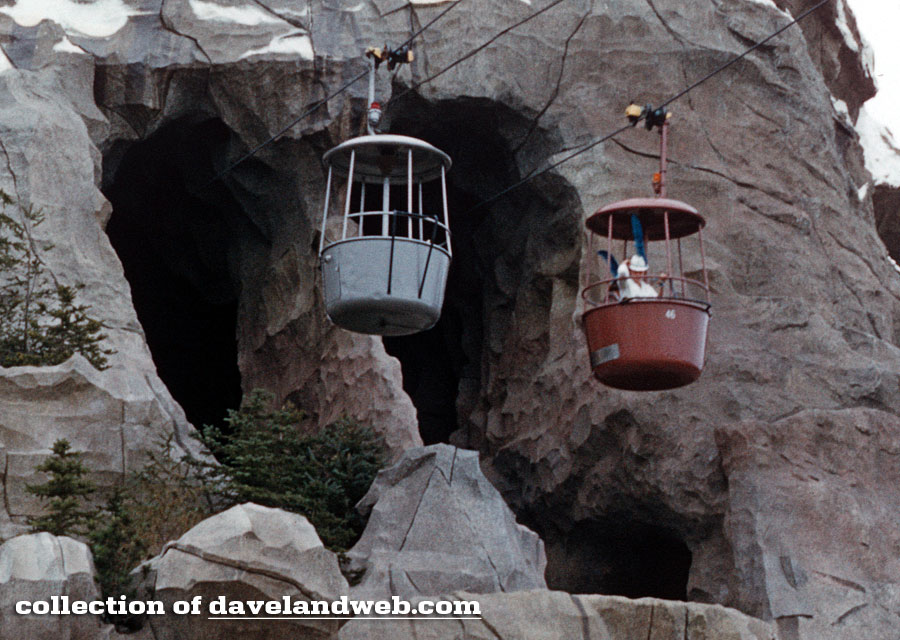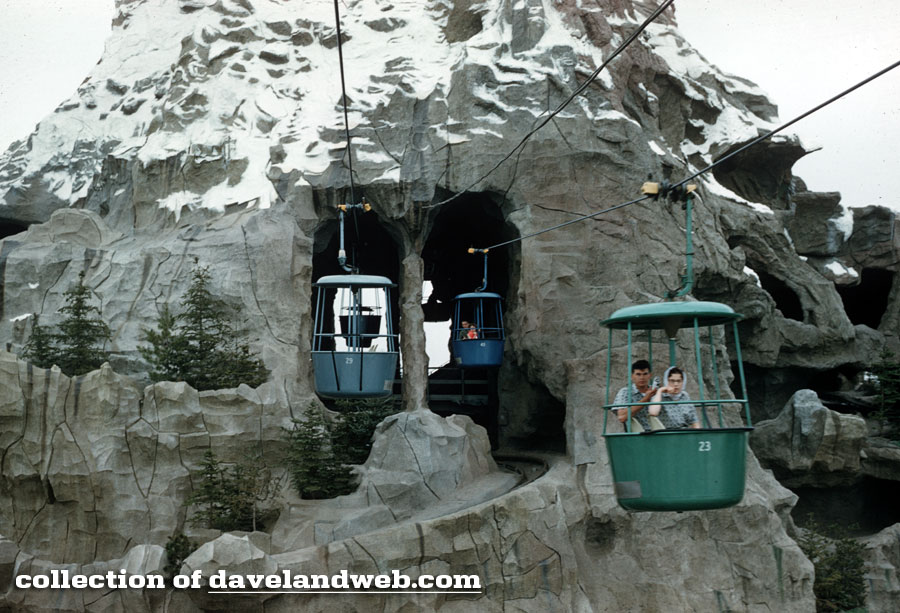 Casey Junior trekking through the scenery of Storybook Land: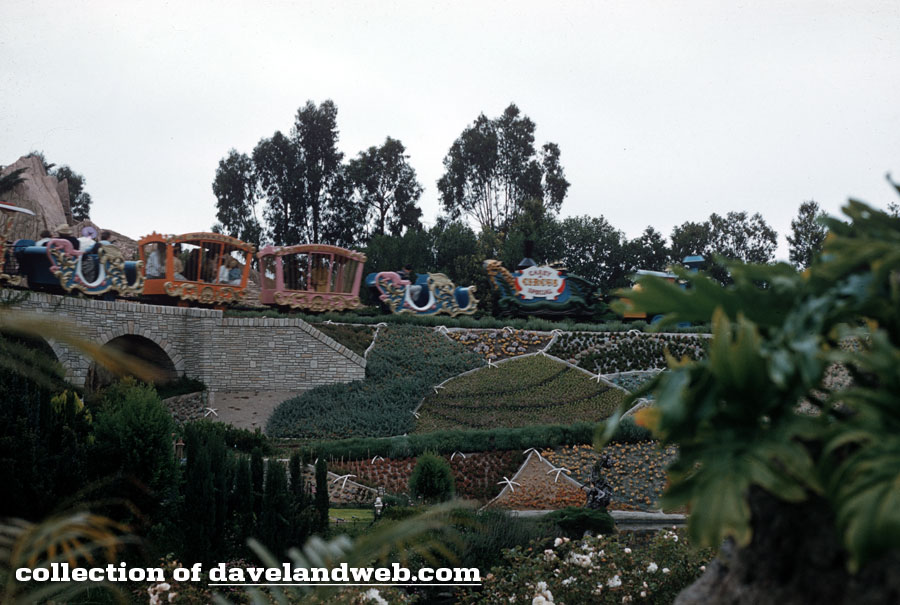 And now, the real reason I acquired this batch of slides. I don't believe I've ever seen this particular angle of Skull Rock Cove: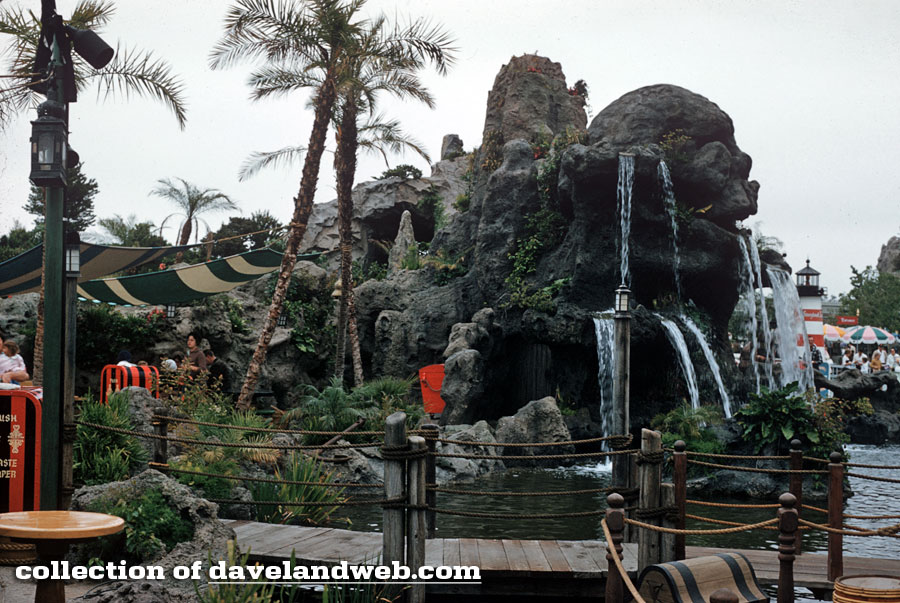 In the last swatch of gray, you can see the Motor Boat Cruise dock hidden underneath the Monorail track: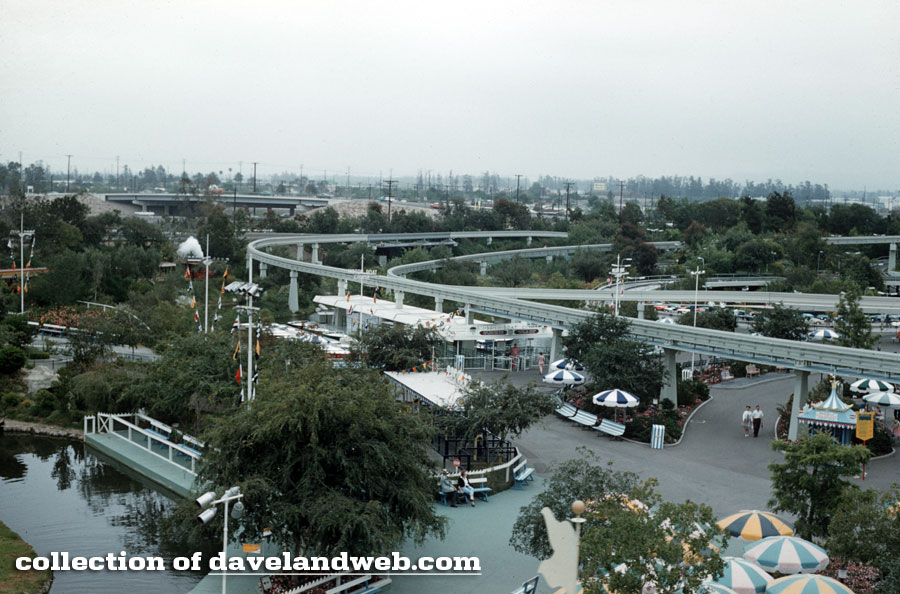 Zooming in for a closer look: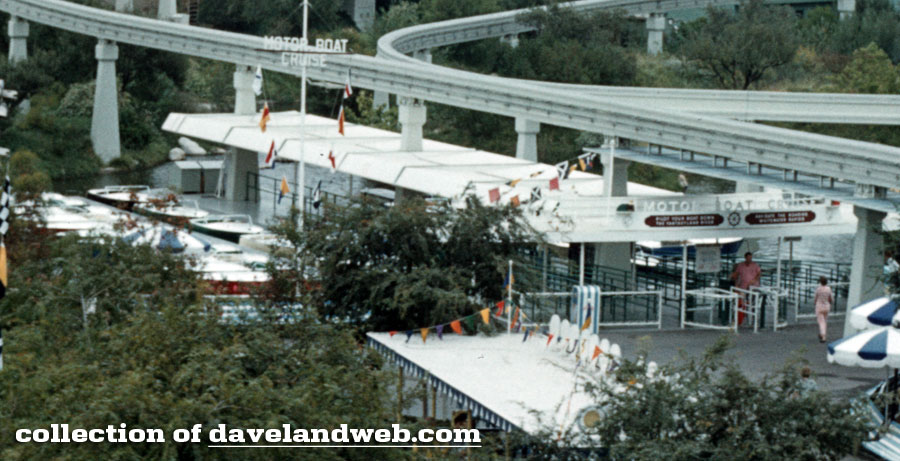 Wannabe Cinderella/Contest Junkie Alert!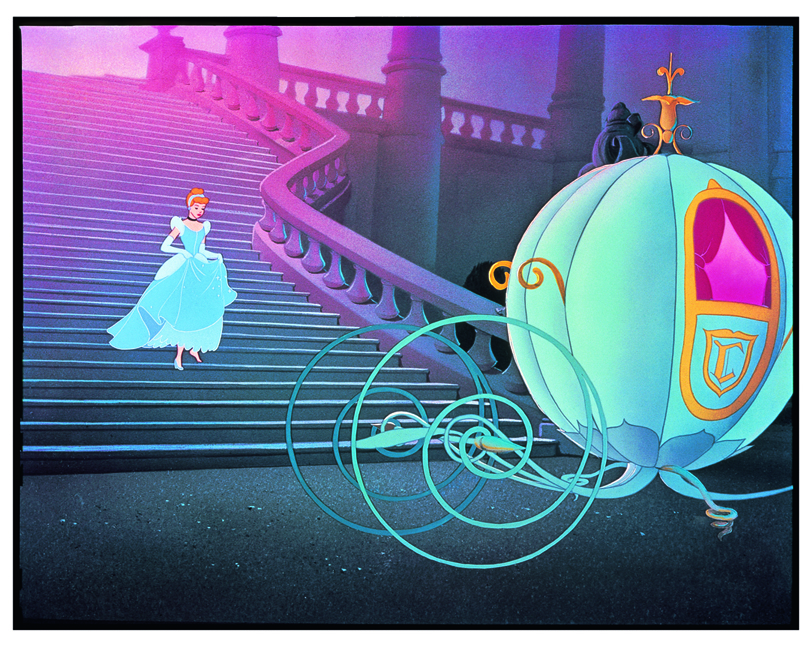 In honor of Disney's global release of the classic animated masterpiece "Cinderella", which will be available in Blu-ray™ Diamond Edition on October 2, 2012, Walt Disney Studios, in collaboration with Christian Louboutin and Glam Media, today reveal details of their national quest to find a modern-day Cinderella. One lucky woman whose style and fashion sense best embodies the Cinderella fairytale will ultimately be awarded with a pair of original Cinderella slippers re-imagined by world-renowned shoe designer Christian Louboutin during a private event at Disneyland, CA taking place on September 27th. Earlier this year, Disney worked with Louboutin to re-create the iconic Cinderella slipper by updating it for the modern woman. On July 5, during Haute Couture in Paris, France—Louboutin's Cinderella-inspired shoe was revealed. The shoe is made from delicate lace adorned with crystals that give the iconic shoe an enchanting look. Two sparkling butterflies rest prettily on the design, one landing on the vamp while the other sits closely behind the crystal covered heel, gently brushing the ankle. The elegant design is completed with the globally recognized trademark—Christian Louboutin red sole.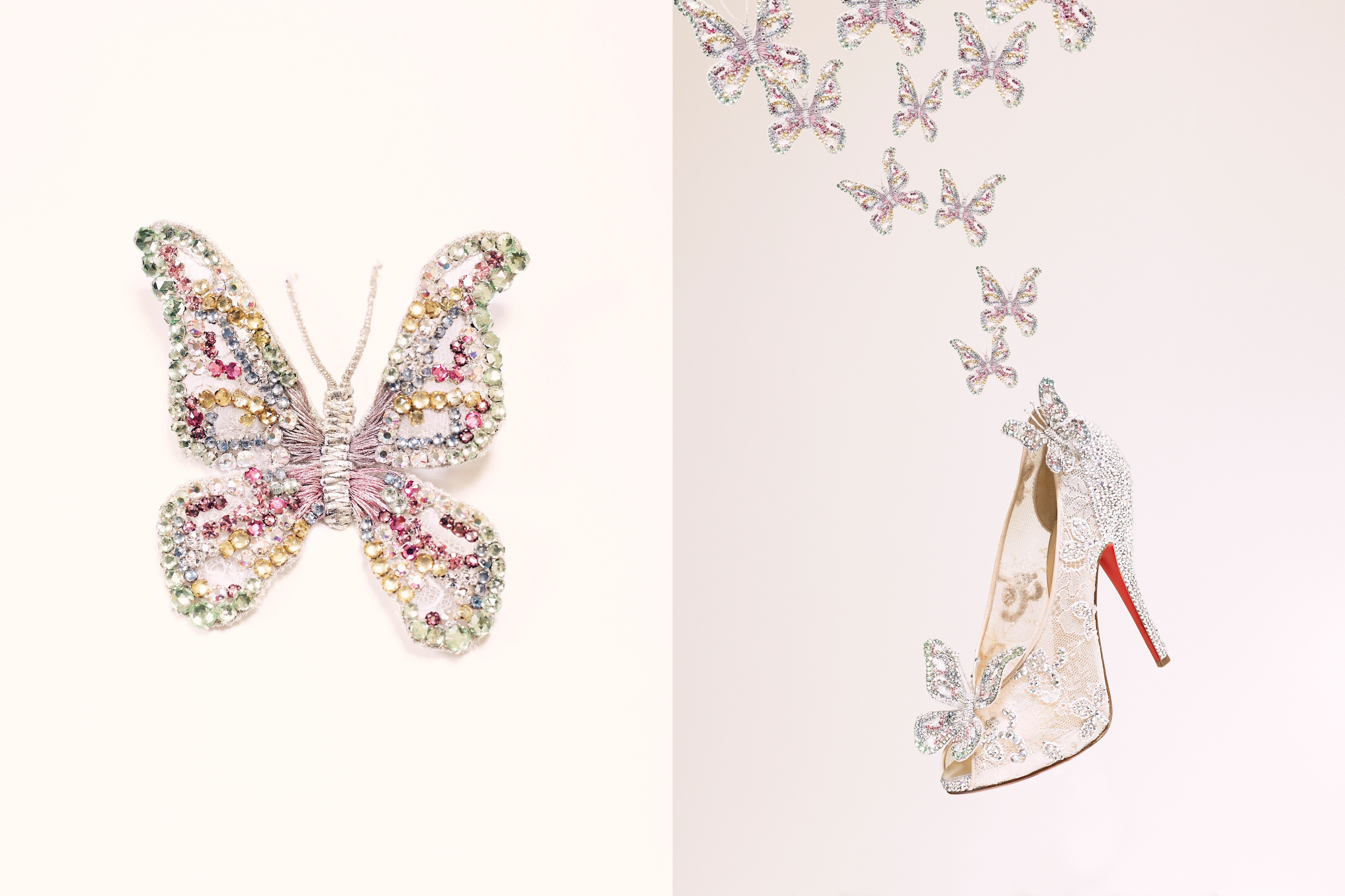 The national search begins on September 4 and encourages women, 18 and over, to submit their ultimate Cinderella look on Facebook to vie for a chance to win the magical shoe. To be eligible, entrants should take a picture of the ideal outfit in their closet which portrays a look to match the Cinderella-inspired slippers re-imagined by Christian Louboutin. Next step - Upload it to Facebook by the stroke of midnight on September 11, 2012 for a chance to win.
For the Official Rules and toenter the contest, please visit
facebook.com/Cinderella
.
Submissions will begin on September 4 and run through September 11. Entrants must be female, 18 and over, be a US size 7 or 8 women's shoe, available for travel September 26-28, and must reside in the United States. The winners will be selected on or around September 17 by Disney and perhaps even by Christian Louboutin himself! The winner (plus a guest) will be invited to Disneyland where they be given a special princess "make-over" and officially get "fit" with the shoes.
See more vintage and current Disneyland photos on my
Disneyland web page.