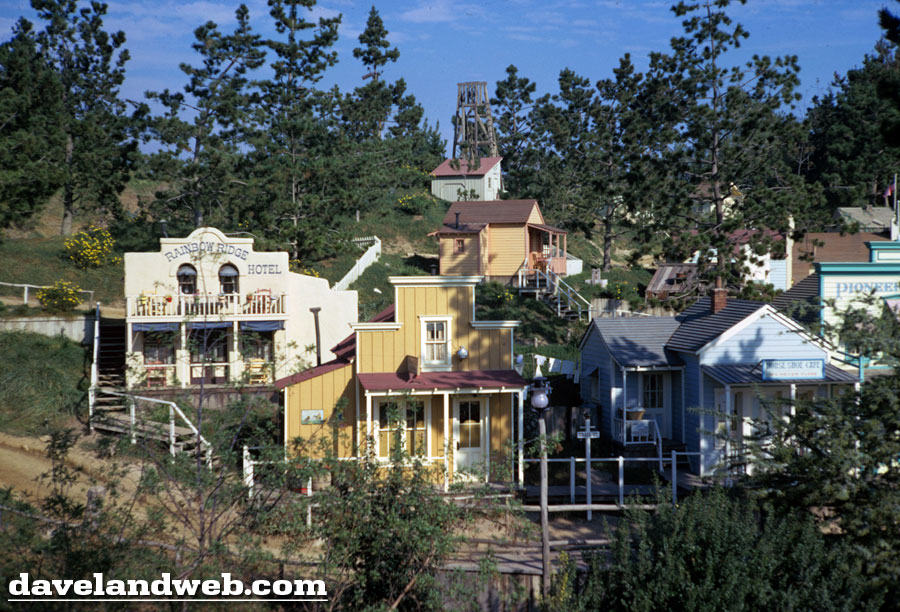 Welcome back to my joining of a 1962 Disneyland Tour Guide Script and era-appropriate photos to illustrate what the Disneyland Tour Guides were talking about. Today's journey starts out on the...
MINE RIDE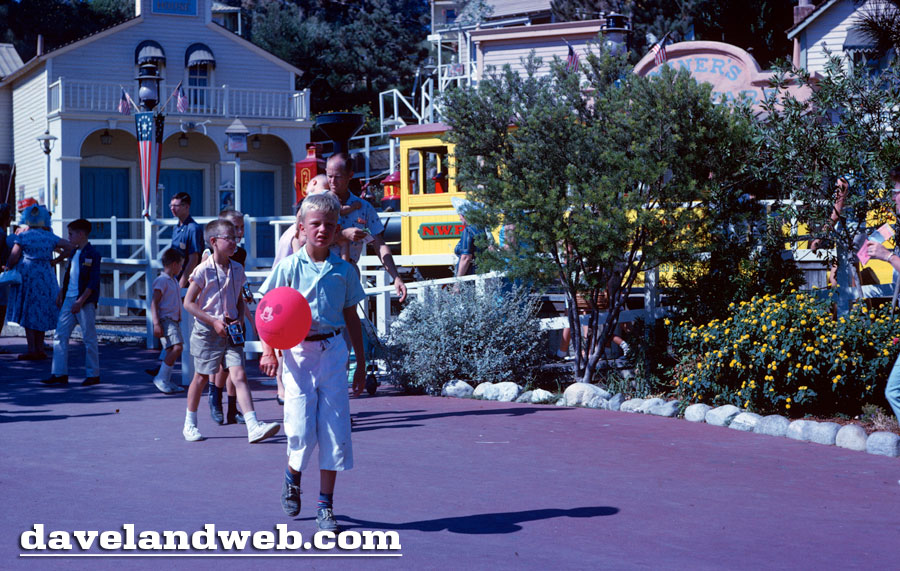 This is Rainbow Ridge, gateway to newly discovered Nature's Wonderland. Here Walt Disney has recreated some of his famous True Life Adventure films. The scenes of these nature stories have been transformed into moving living characters here in Nature's Wonderland.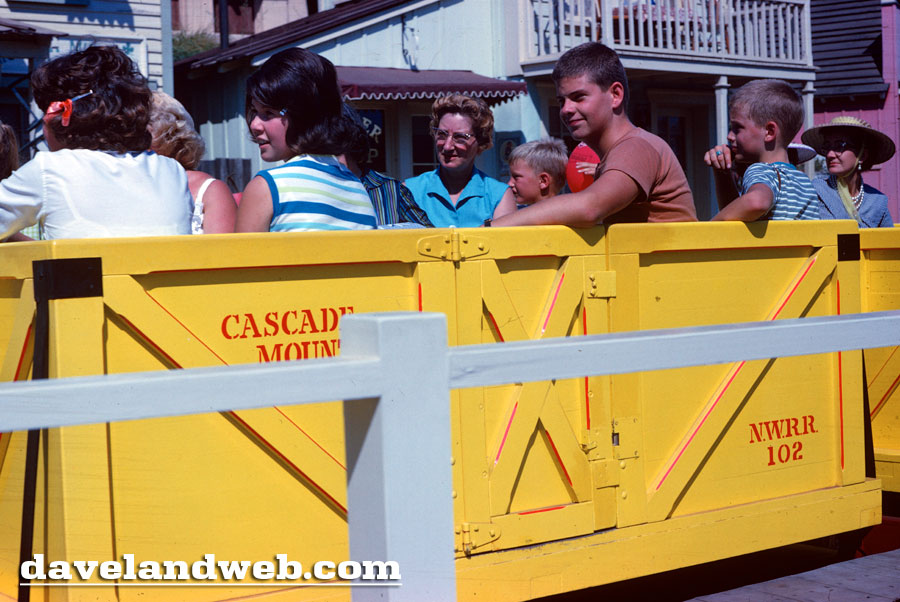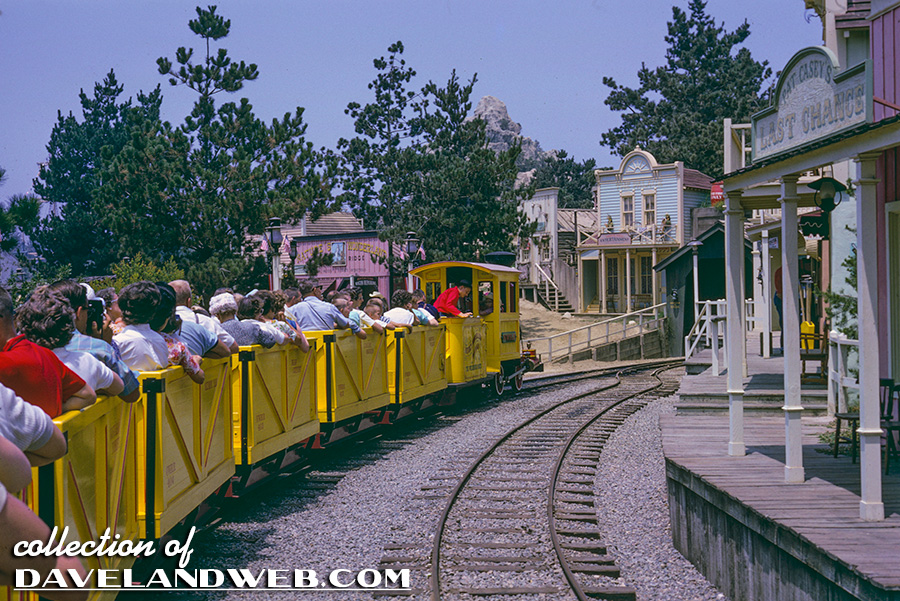 In a moment we'll board a Mine Train for a trip into Beaver Valley and under the falls of Cascade Peak,...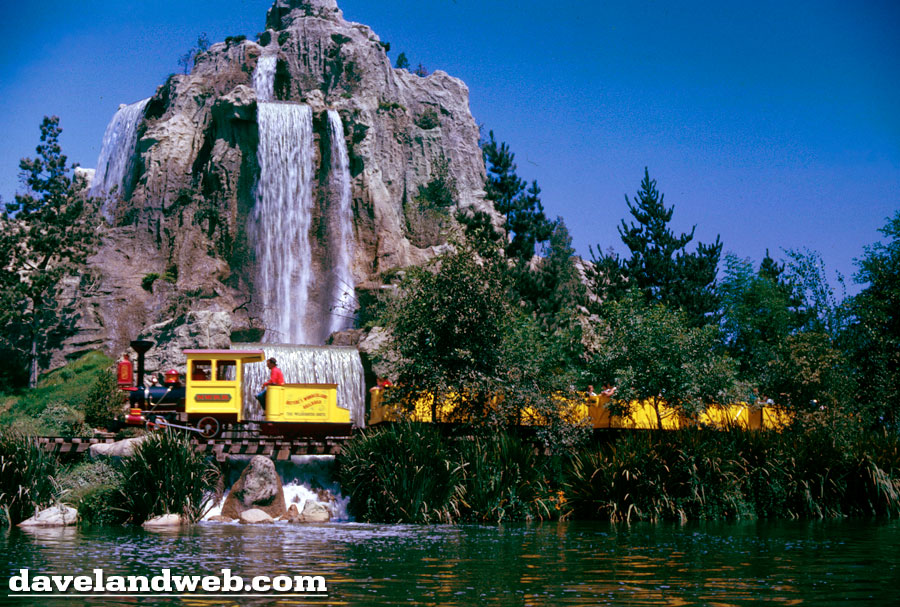 on to Bear Country,...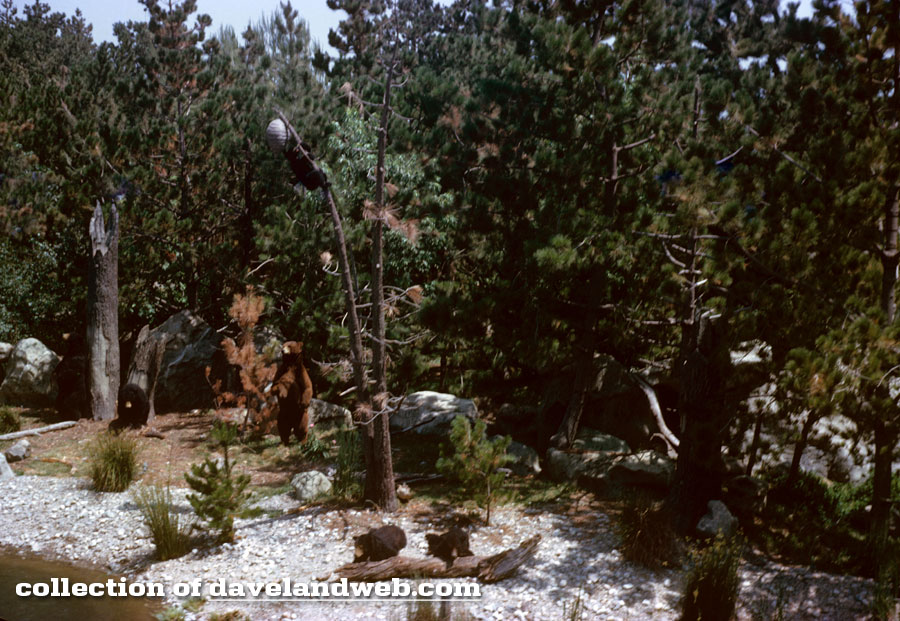 the Great Living Desert...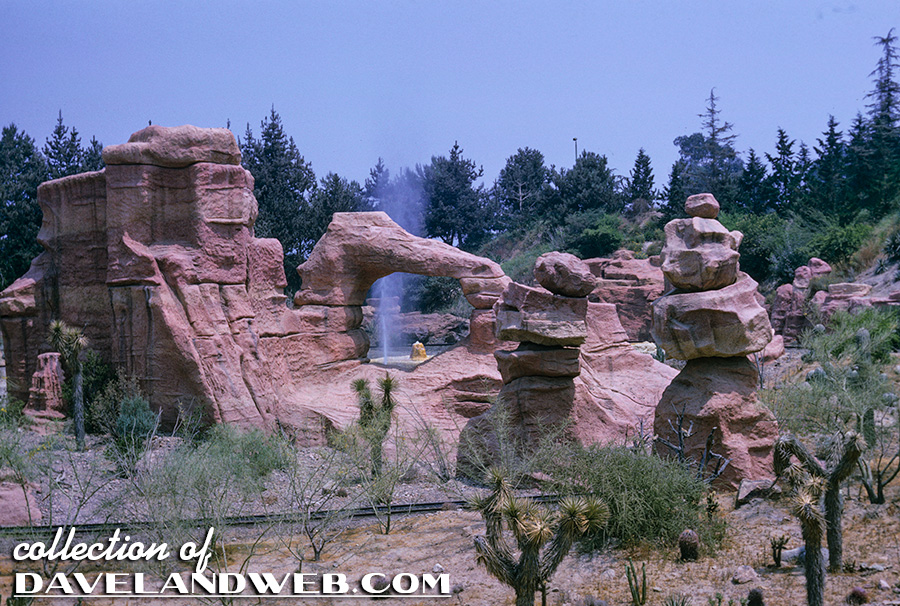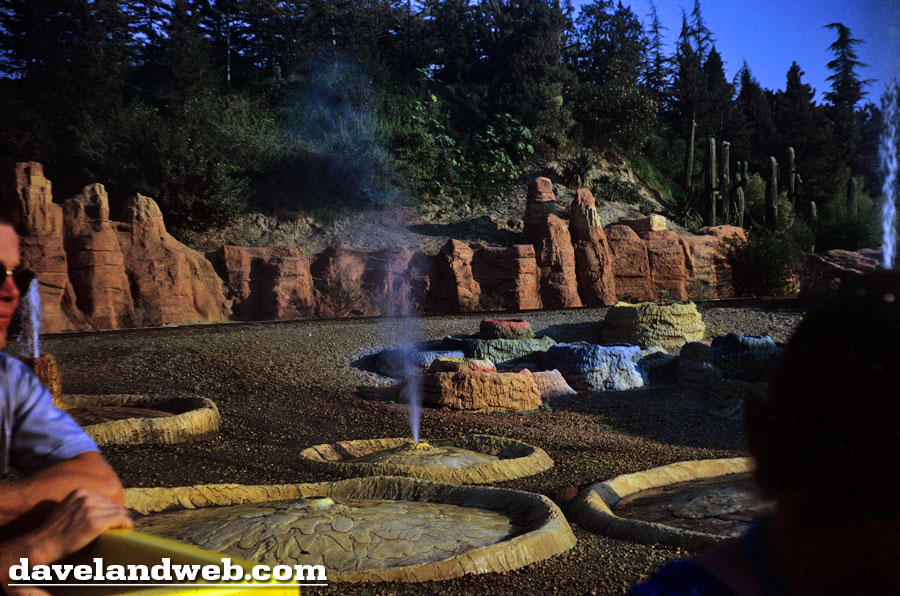 and finally down into the beautiful Rainbow Caverns colored waterfalls.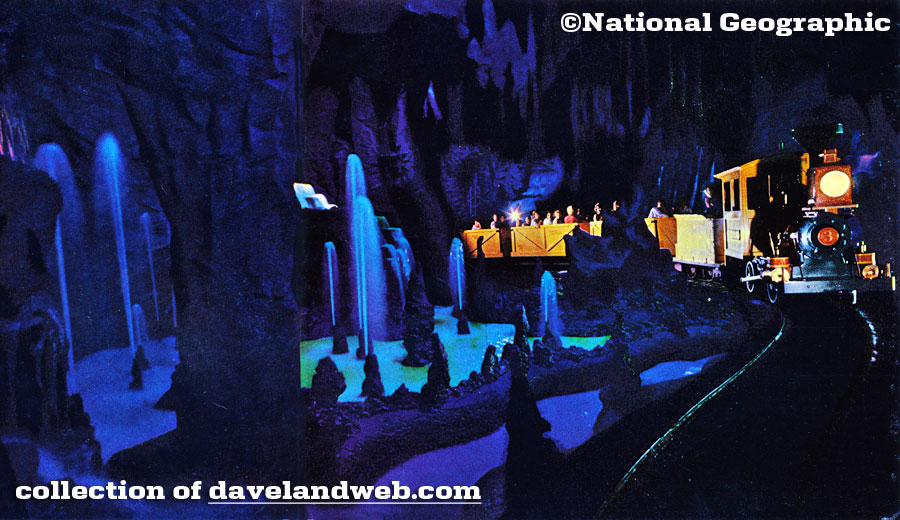 So if you're all set to see some of the wonders of nature—let's go.

AFTER RIDE

You might be interested in knowing that the colored waterfalls are created through the use of fluorescent dyes in the water and black light. An elaborate pumping system circulates over 43,000 gallons of water per hour. And now we'll be leaving the old west and Frontierland. Our next stop will be out on the Central Plaza.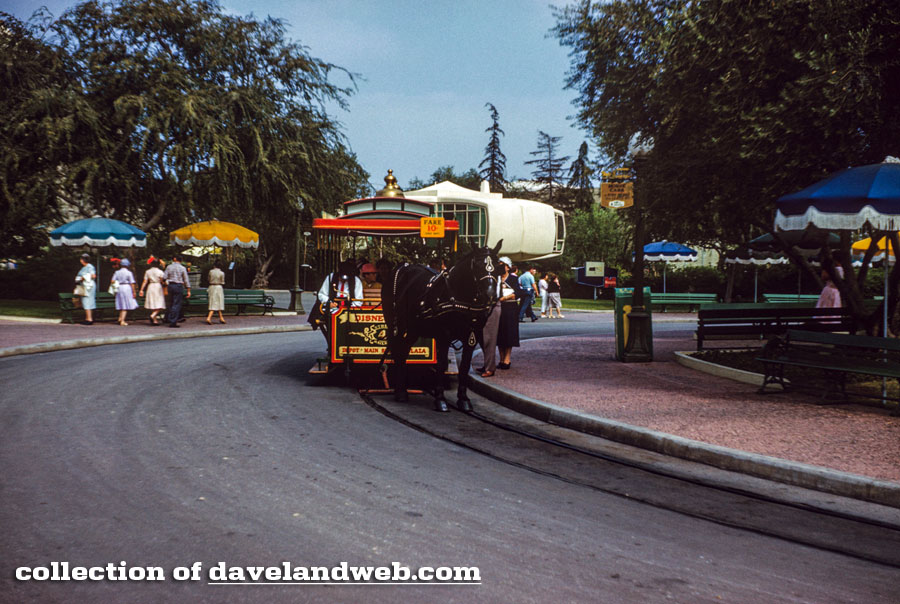 To resume your vintage tour, come back tomorrow and meet us in Central Plaza!
See more vintage Nature's Wonderland photos on my
Nature's Wonderland page.