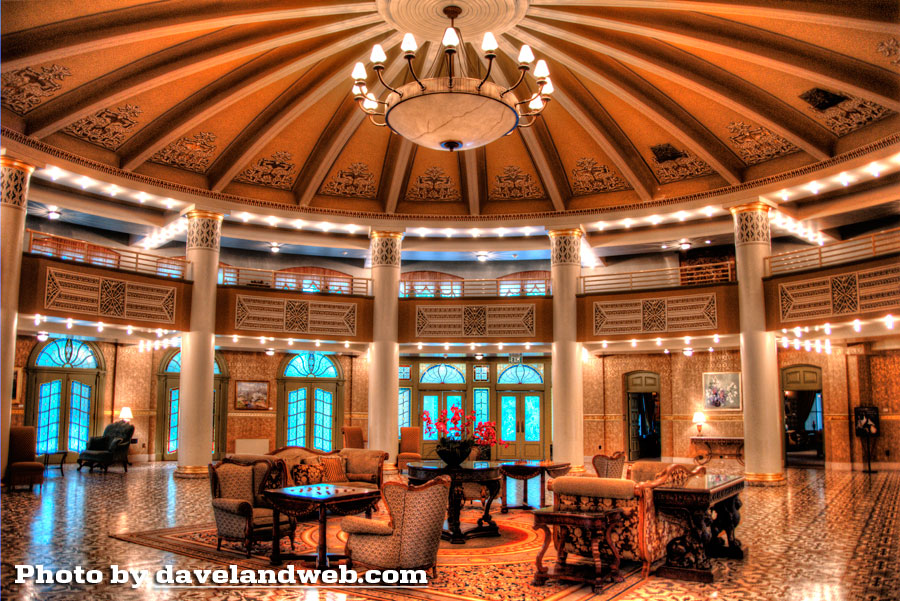 In part two of my West Baden Springs Hotel series, you will see the inside of this magnificent structure. The lobby area has a lovely little sitting area for guests waiting to check in or those who just want to relax before heading out for a game of golf, a tour, or a leisurely stroll through the grounds.
The check-in desk for the lobby is in the same location that it was back in 1902 when the hotel first opened.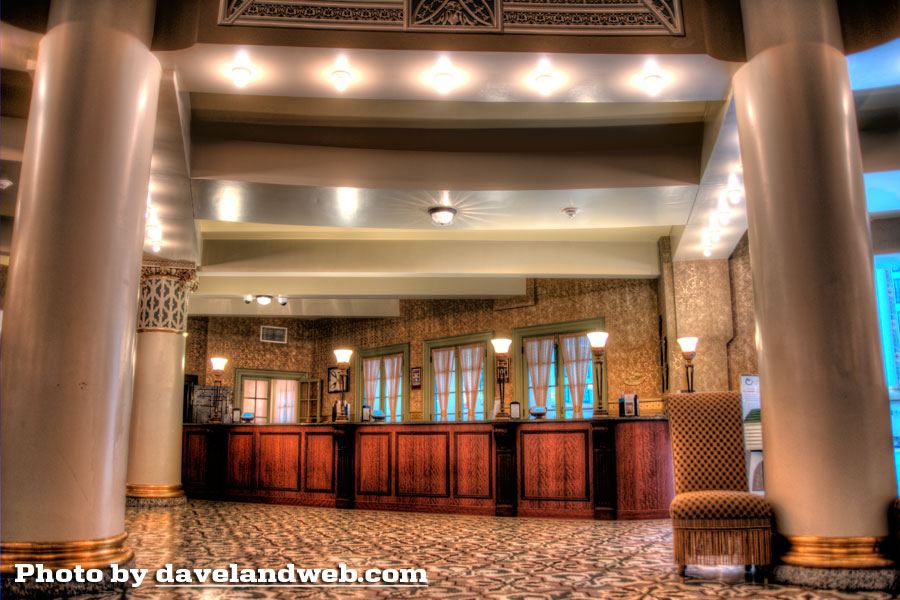 The second story above the lobby also has a few sitting areas, which back in the day, were the perfect place to pen a few postcards to loved ones back home.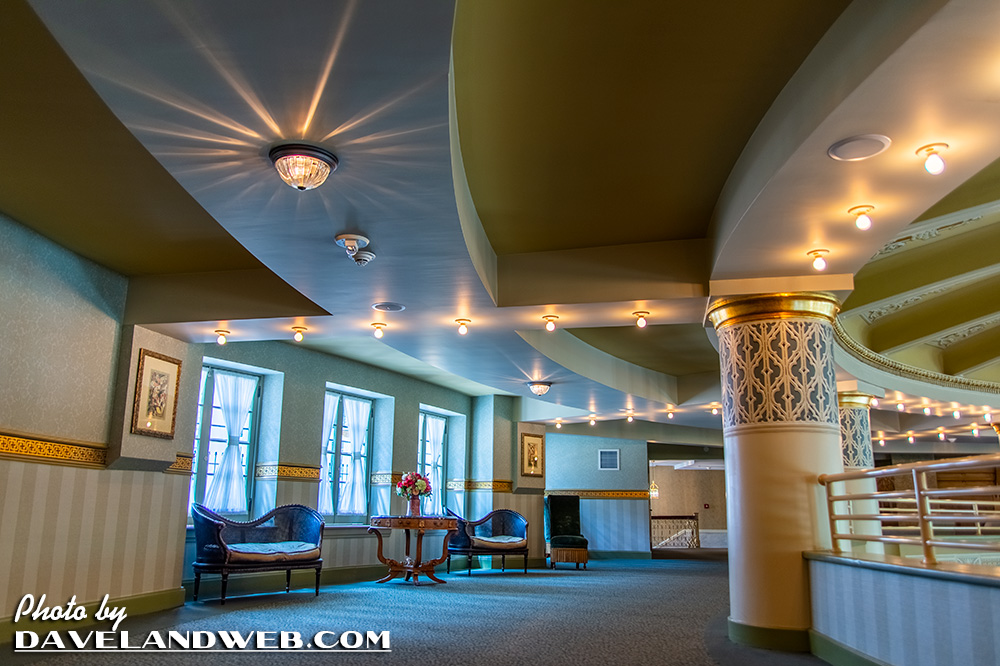 A postcard like this, perhaps: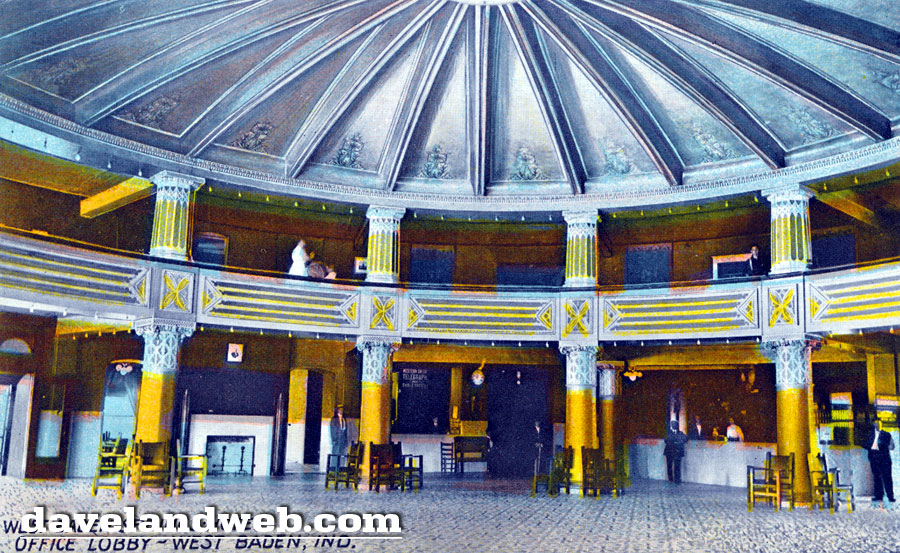 Here is the view that literally made my jaw drop, and made me a permanent admirer of this architectural wonder. Walking into the atrium and looking up at the domed ceiling is something that words (or photos) cannot convey.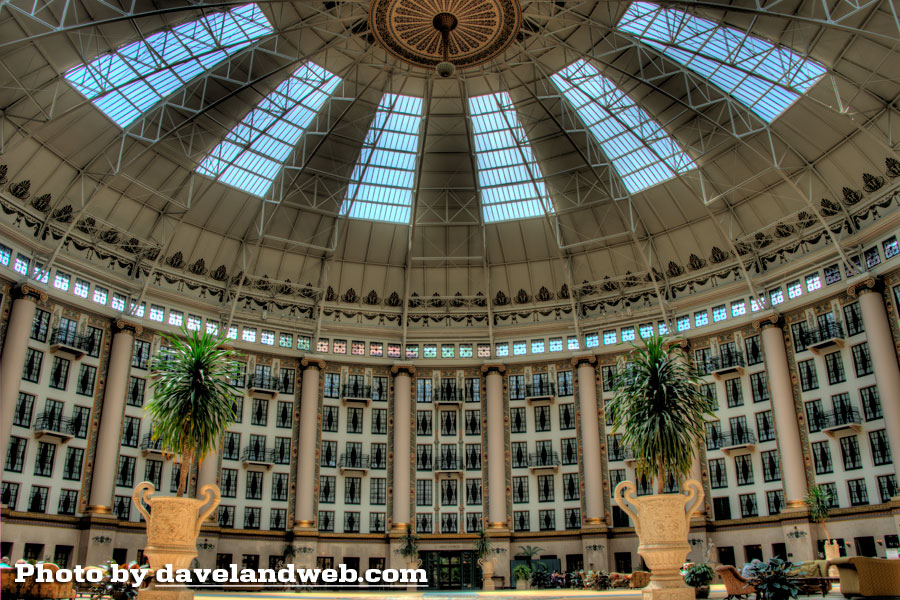 At night, the lighting makes this spectacular sight even more impressive.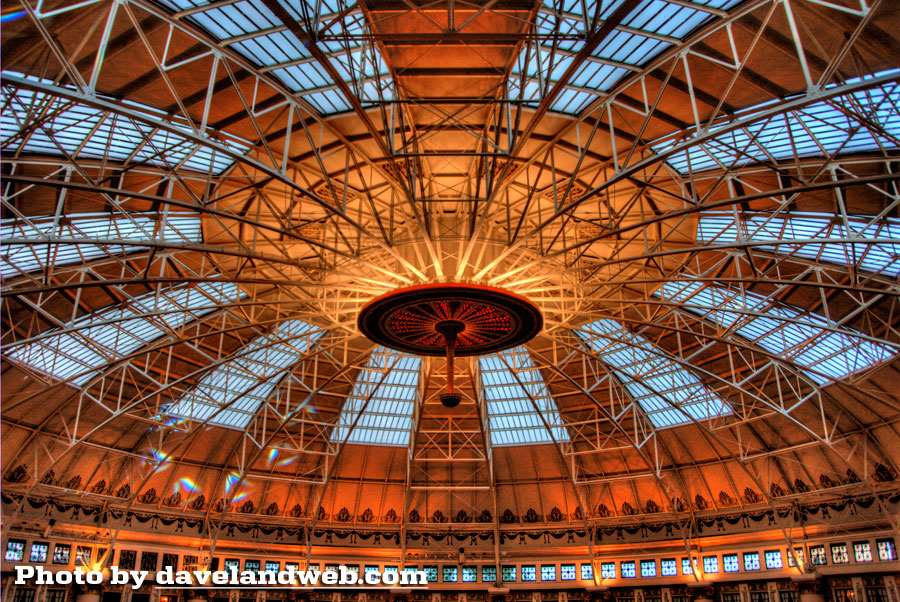 The light fixture at the top of the dome changes colors on a regular basis.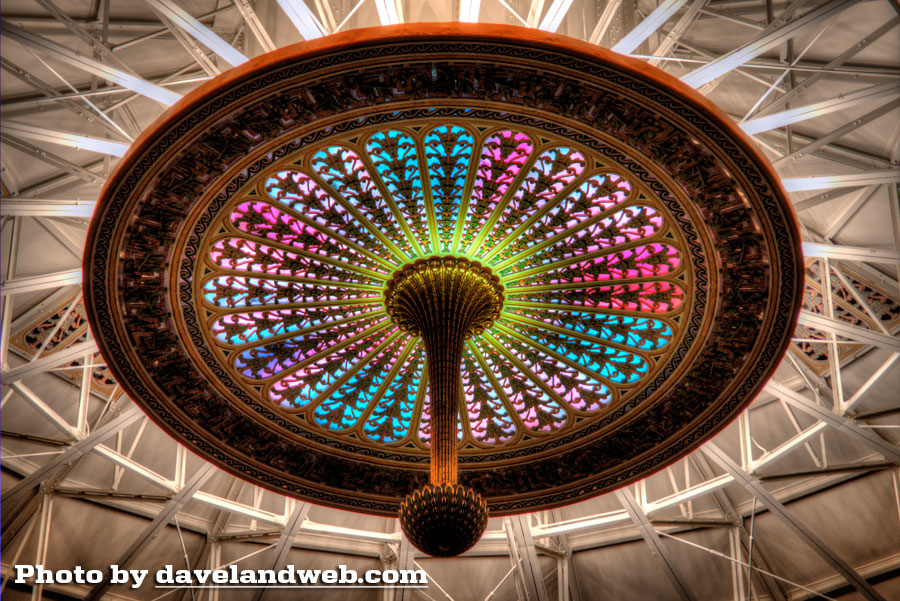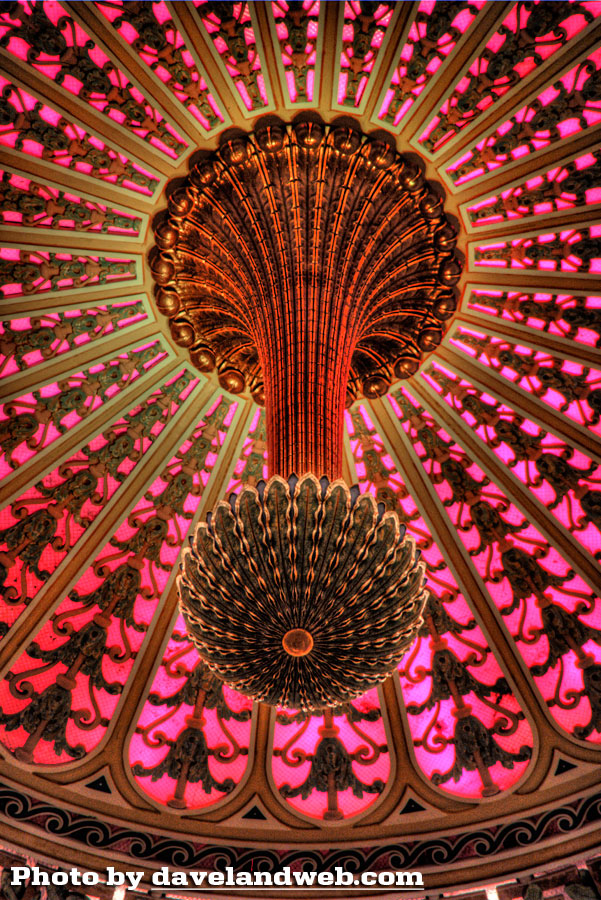 The fireplace in the atrium is made out of Rookwood Pottery: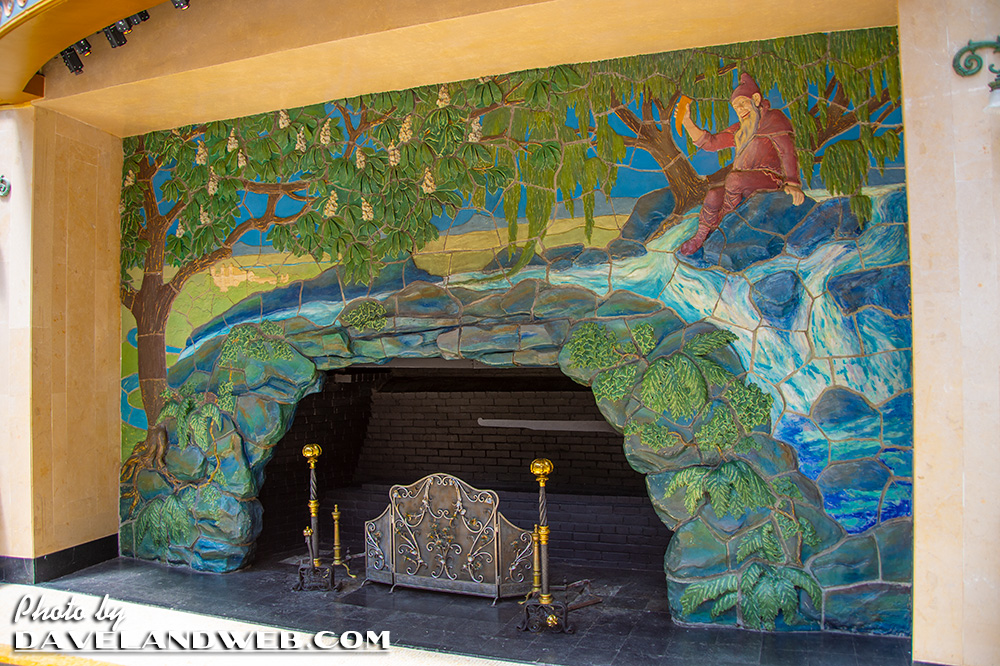 It includes a detail of Sprudel, the gnome who served as the hotel's mascot. He is sitting on top of one of the springs that promised good health for those who partook of its healing waters.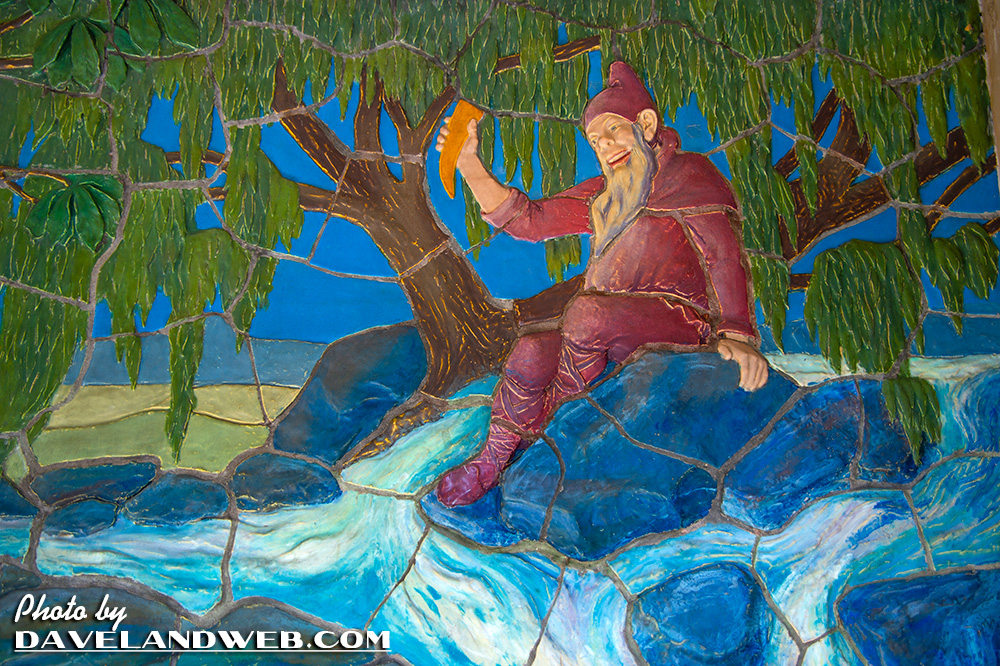 One of the four muses is represented here in this original statue that still presides over the atrium: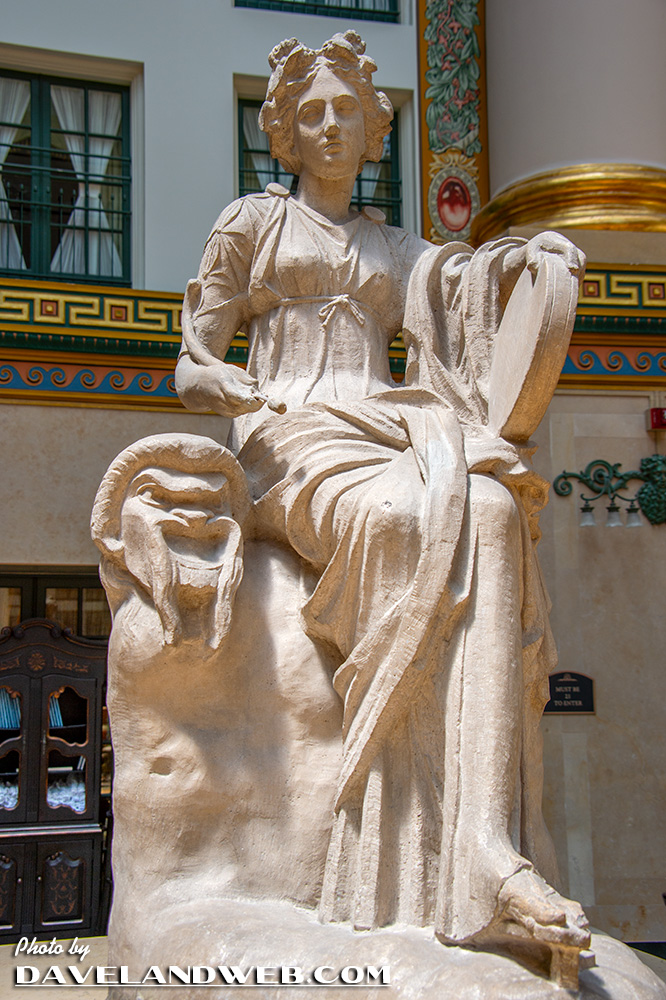 The Bacchus light fixtures originally had Tiffany-style lampshades and can be found surrounding the marbled perimeter of the hotel: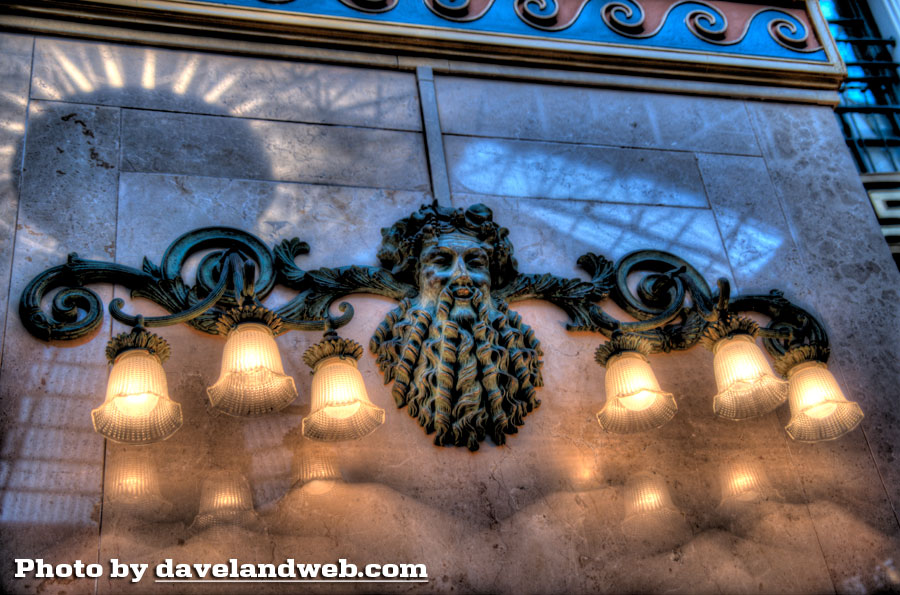 My room was no less impressive. Spacious and tastefully decorated, it felt elegant yet still comfortable.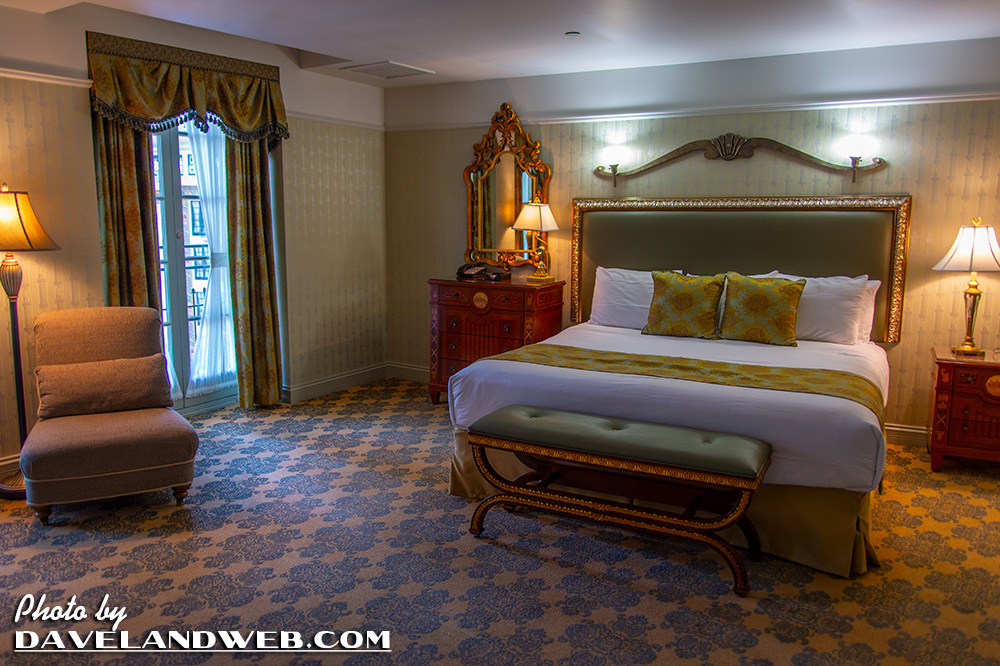 The nightstand included an inlay detail of the hotel: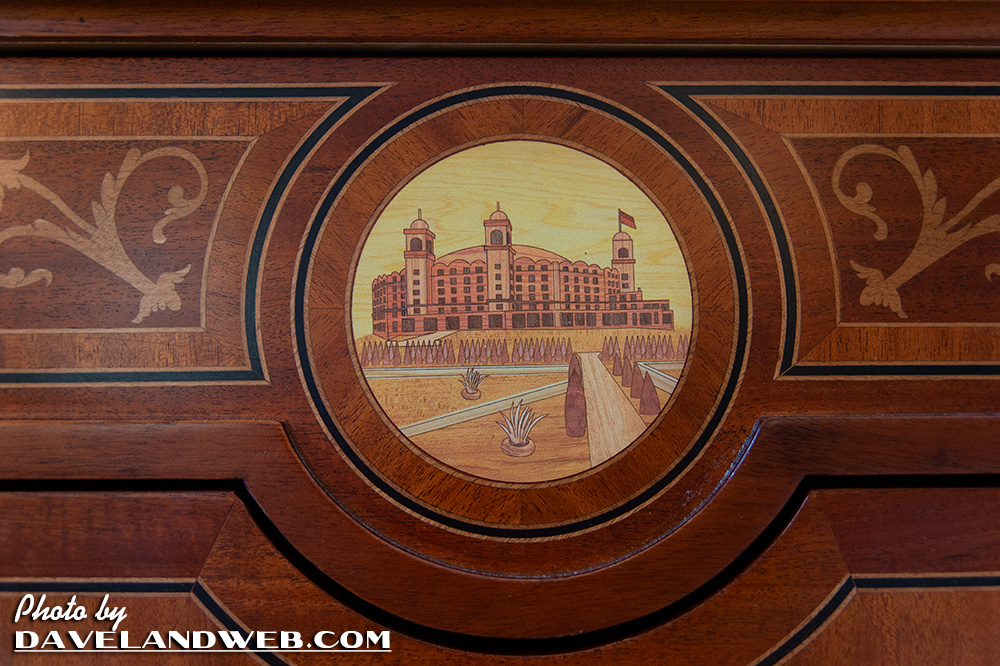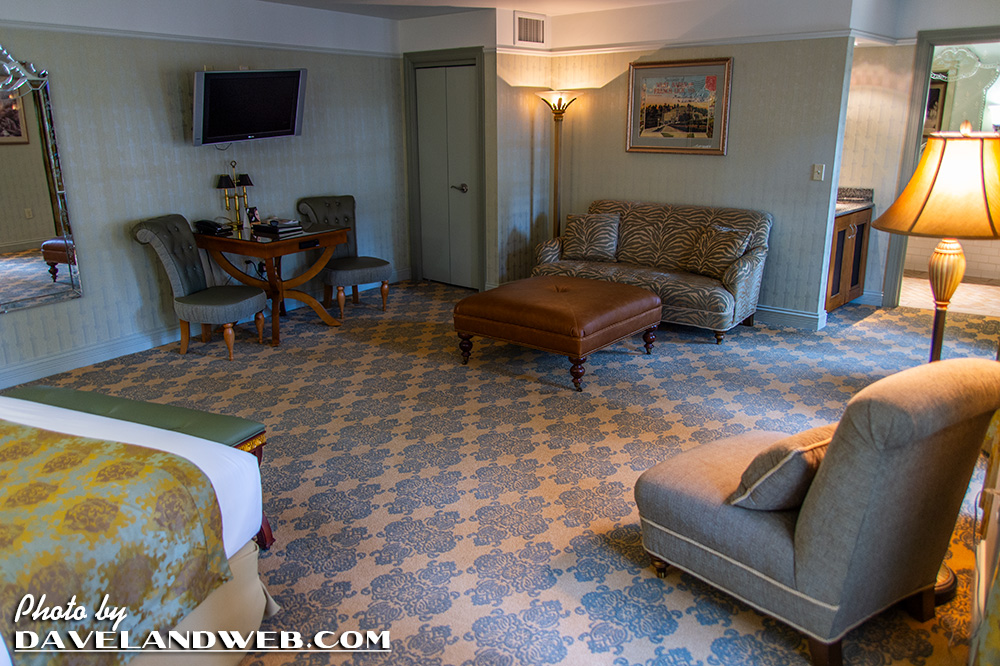 It wouldn't be a Daveland blog post without a bathroom shot: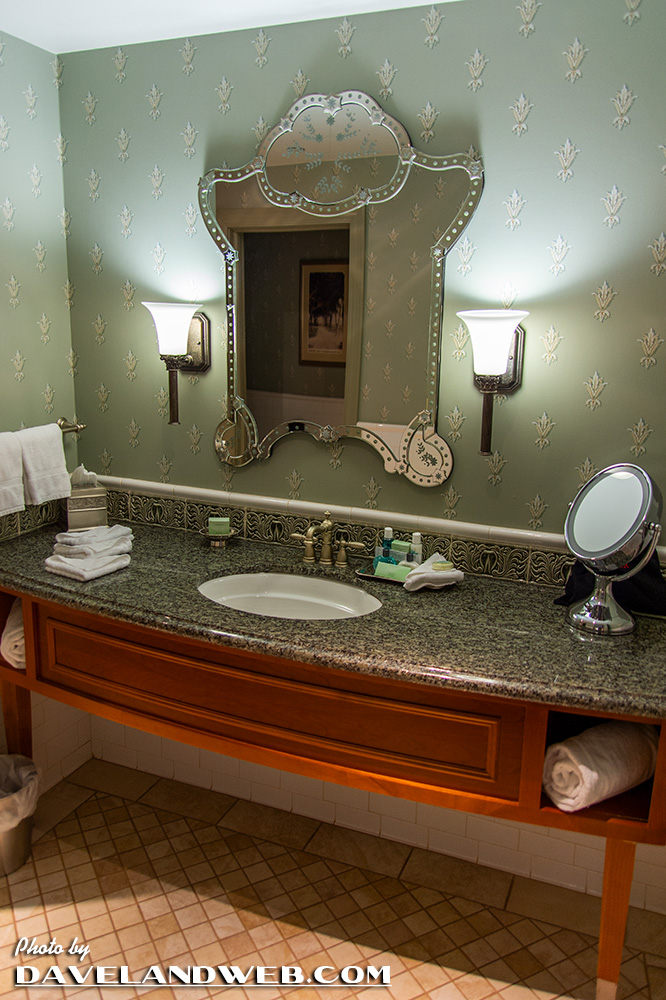 The best part of the room was the balcony view of the atrium: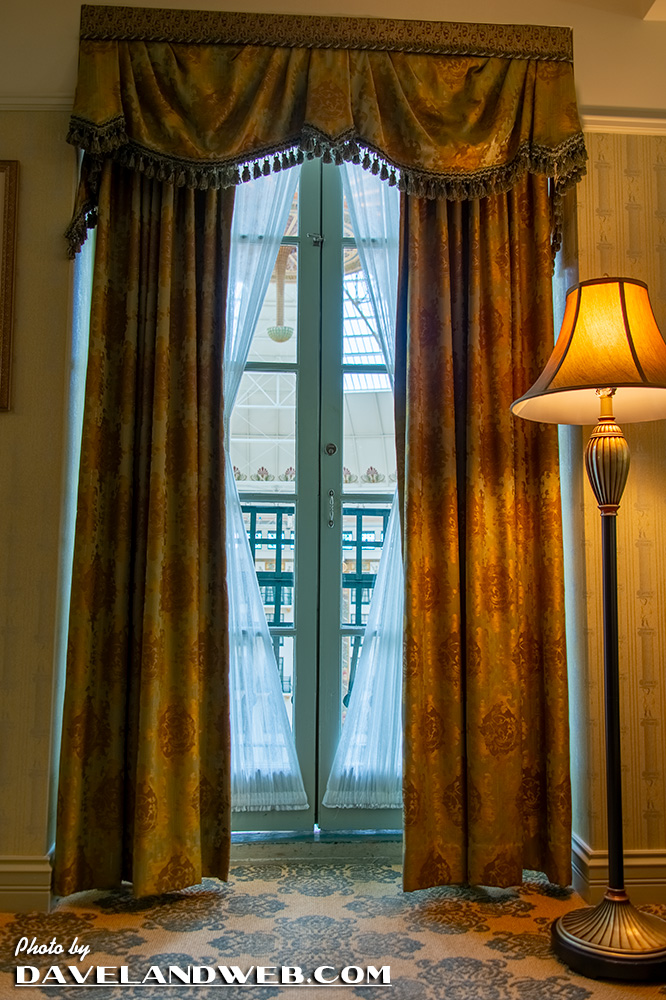 Feast your eyes on this panoramic view:

The Hotel's Dining Room, called Sinclair's (after the original owner of the hotel), provided a positively memorable experience: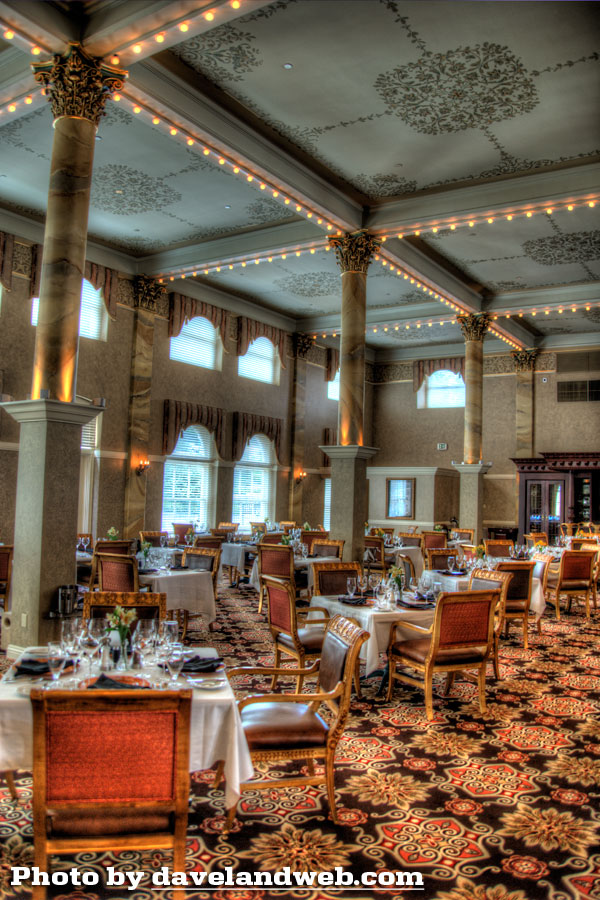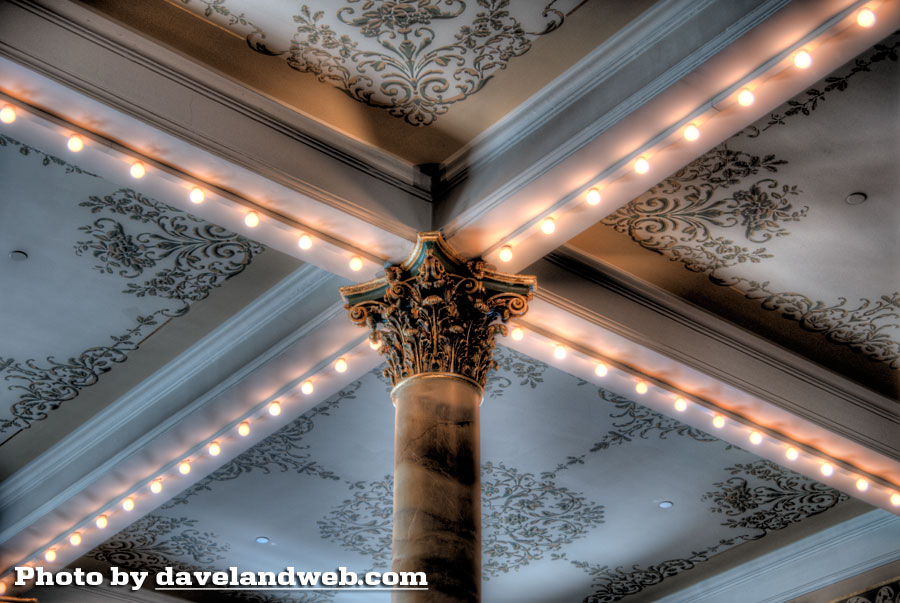 A lovely table setting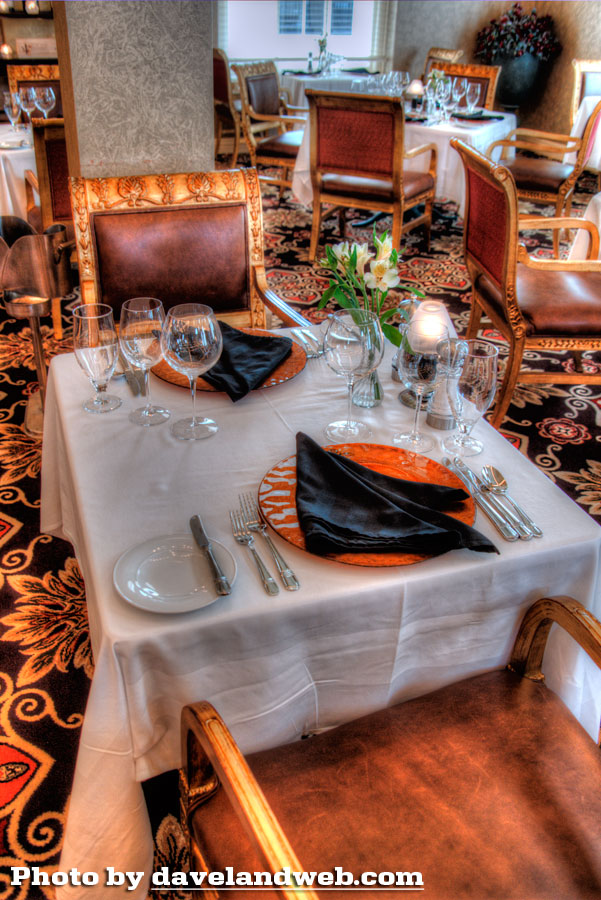 I am a huge swordfish fan, and the hotel's blackened preparation definitely hit the mark. It was one of the best pieces of swordfish I have ever had.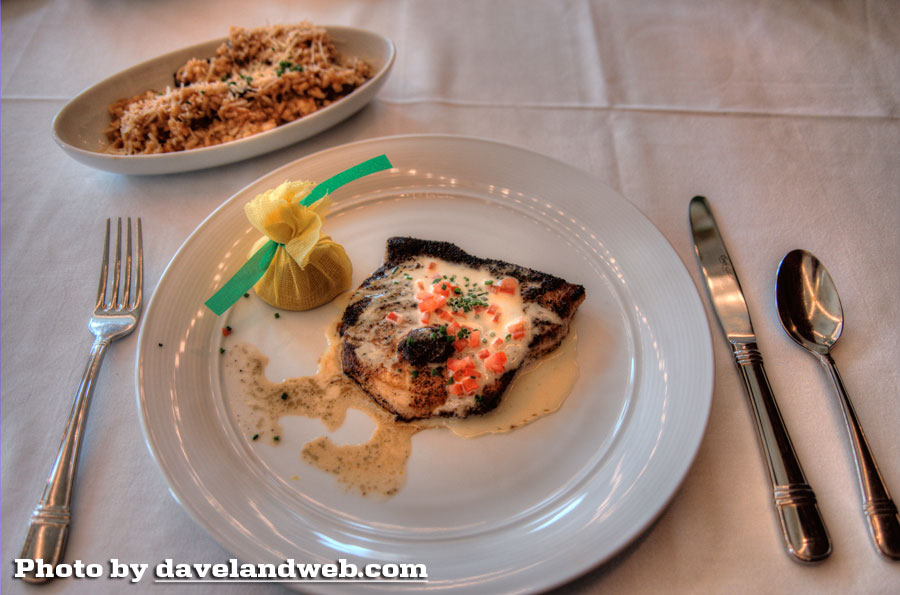 I am still reeling from the delicious chocolate domed dessert: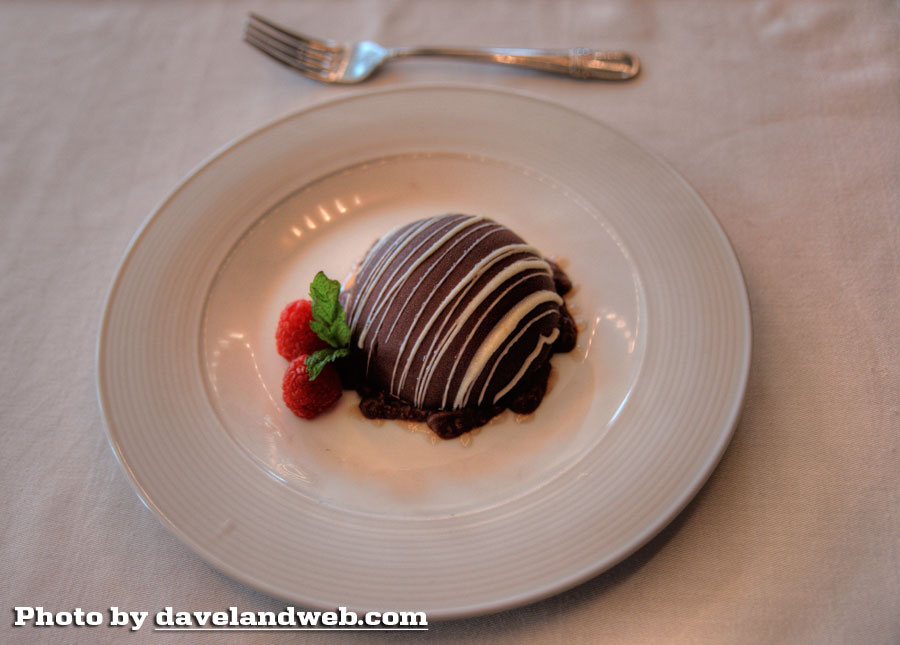 It was the perfect ending to a perfectly tasty meal!
See more vintage and current West Baden Springs Hotel photos on my
West Baden, Indiana web page.