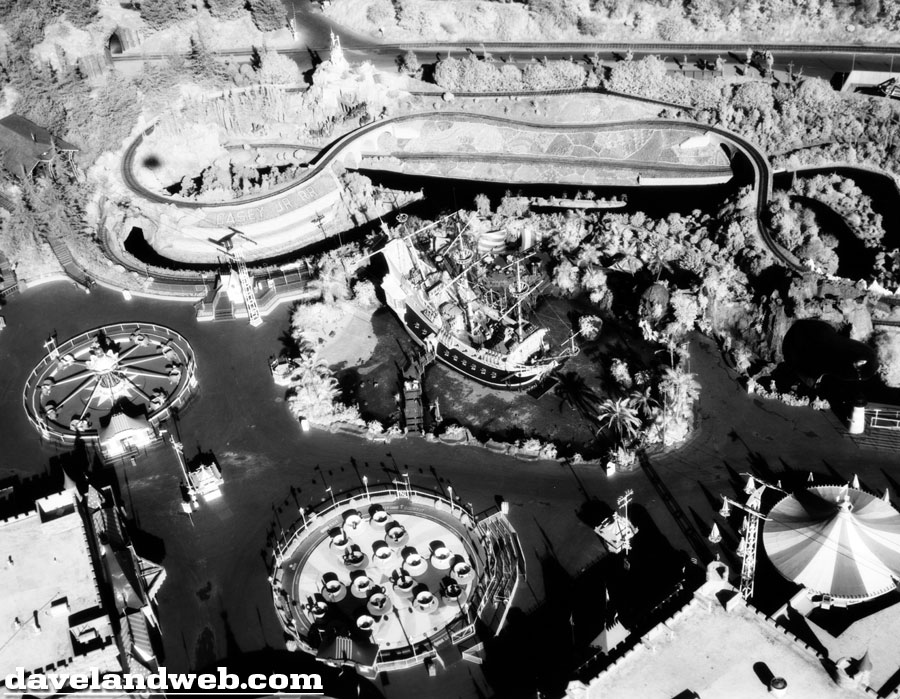 Today's 1962 Disneyland Tour Guide Script series is set in...
FANTASYLAND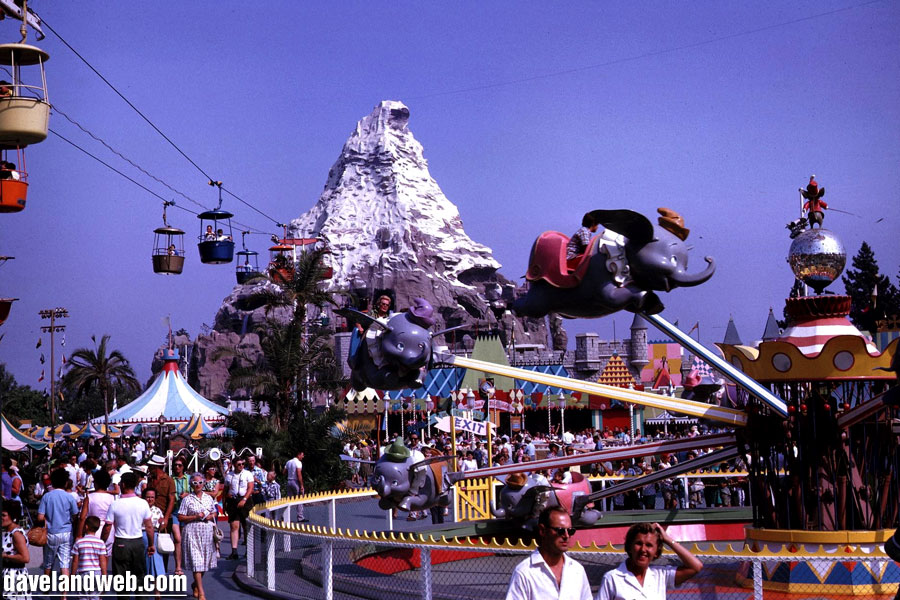 There are many exciting adventures here in Fantasyland for young and old alike.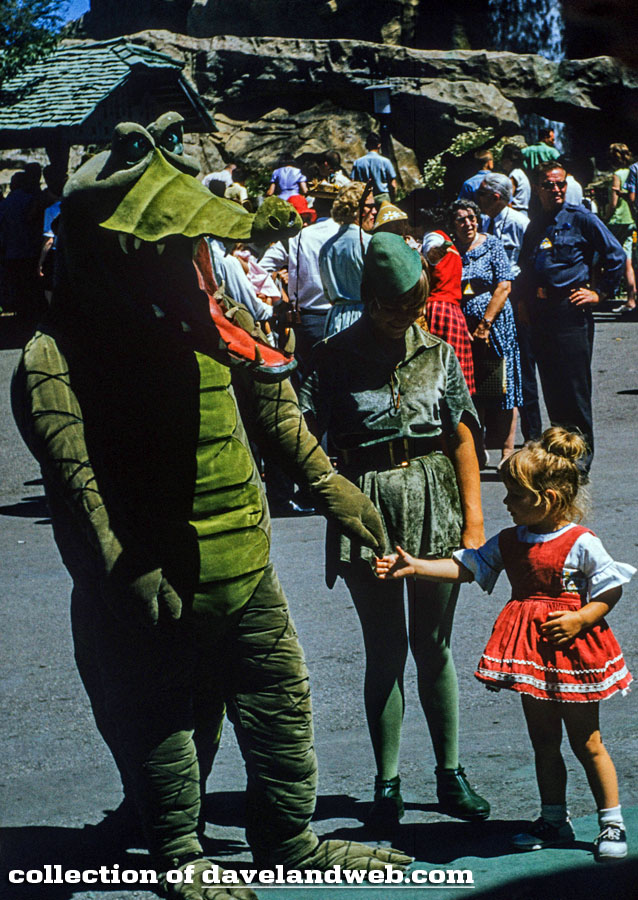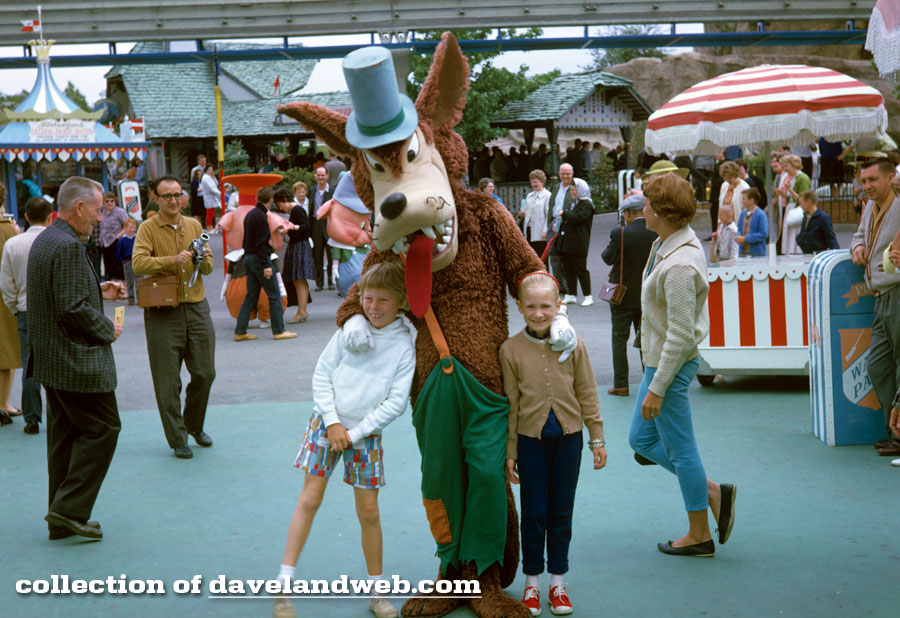 Our King Arthur Carrousel is the finest of its type in the world, with 72 hand carved steeds.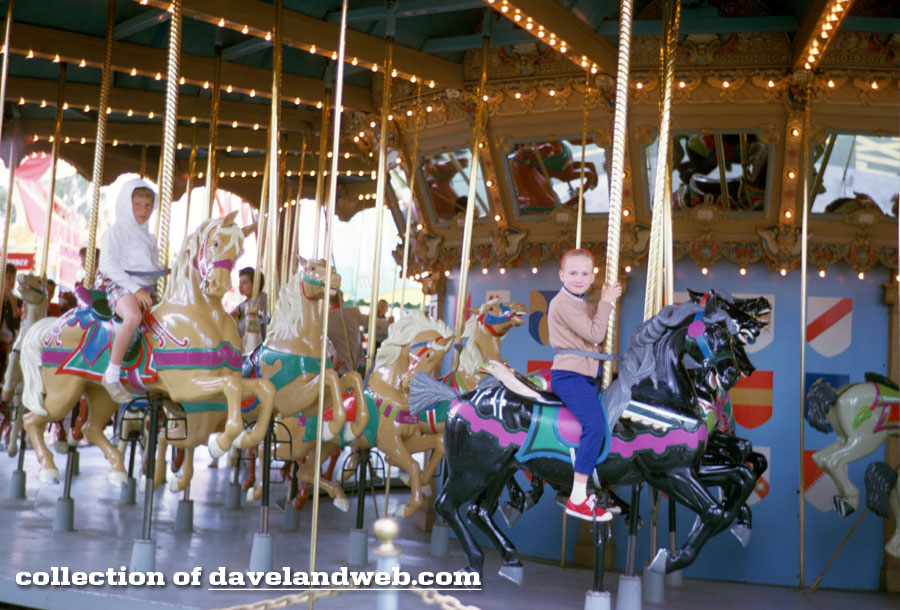 The themes of the four dark adventures in Fantasyland each depict one of Walt's favorite pictures in a most exciting way.

Snow White (with Alice & The Mad Hatter in front):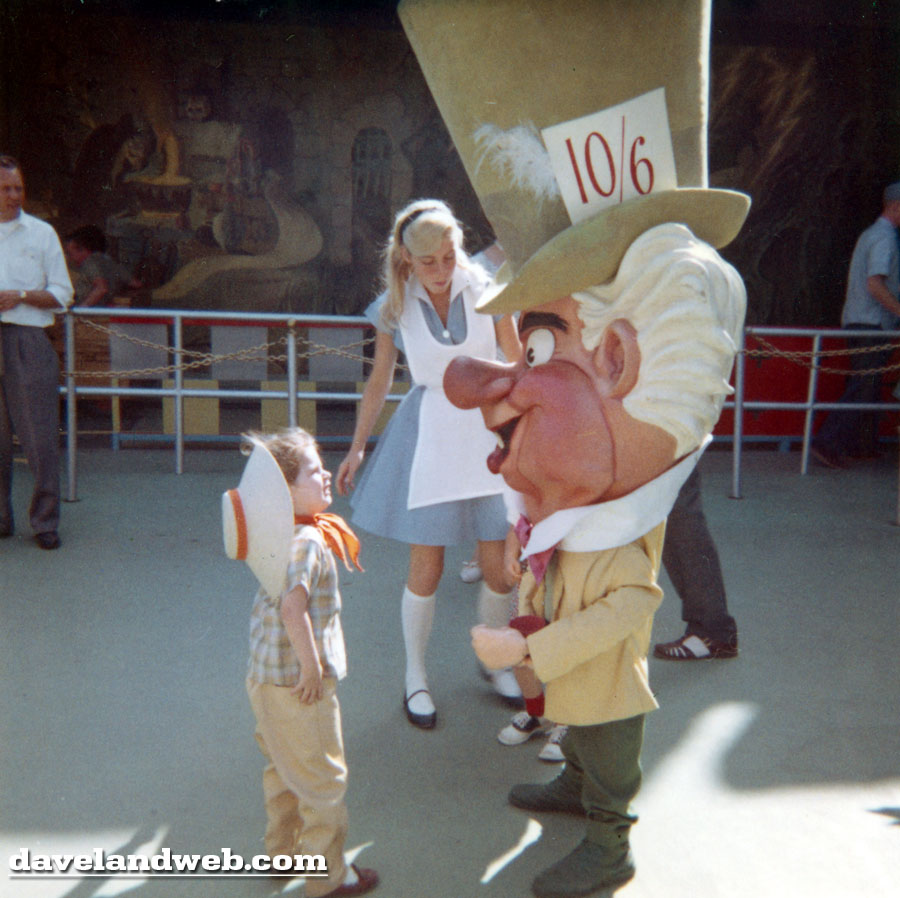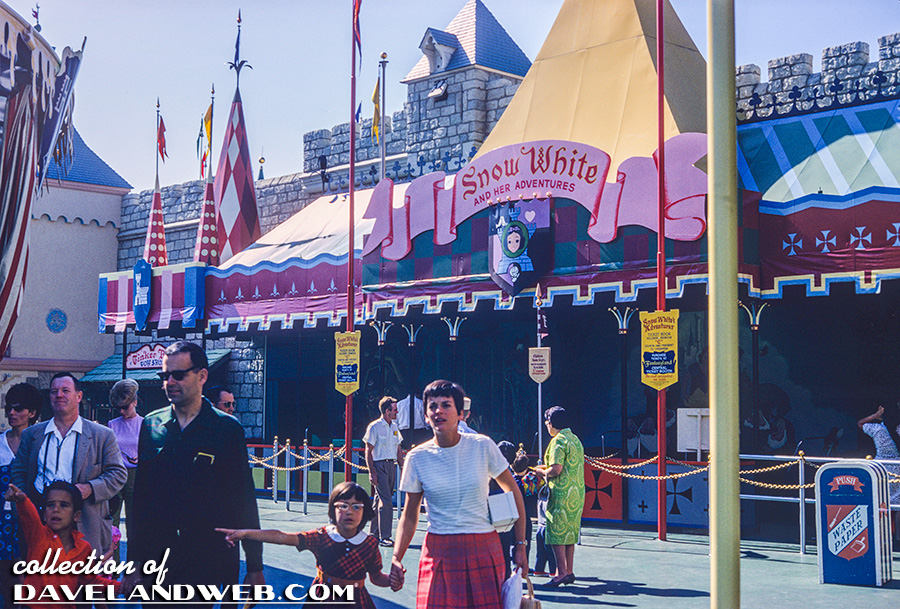 Alice: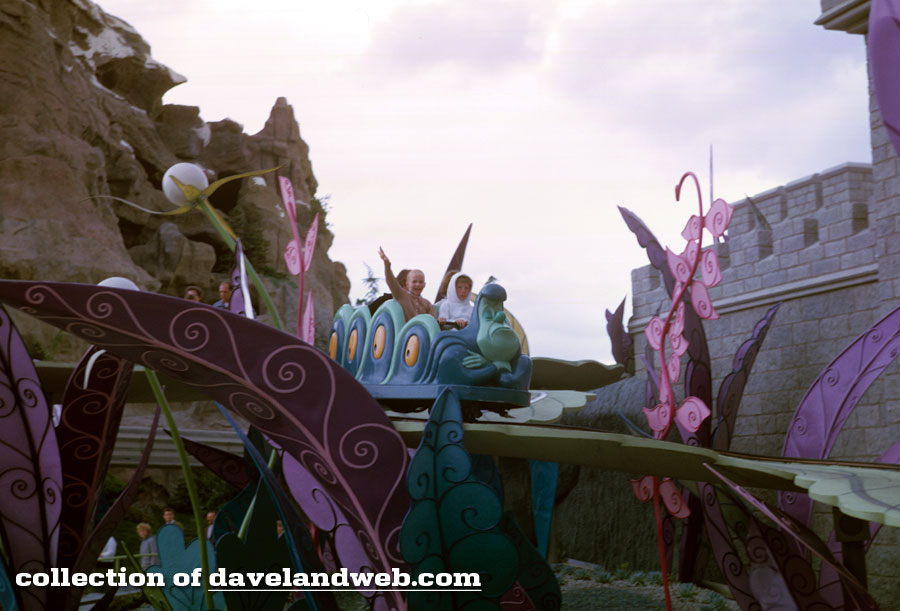 Mr. Toad: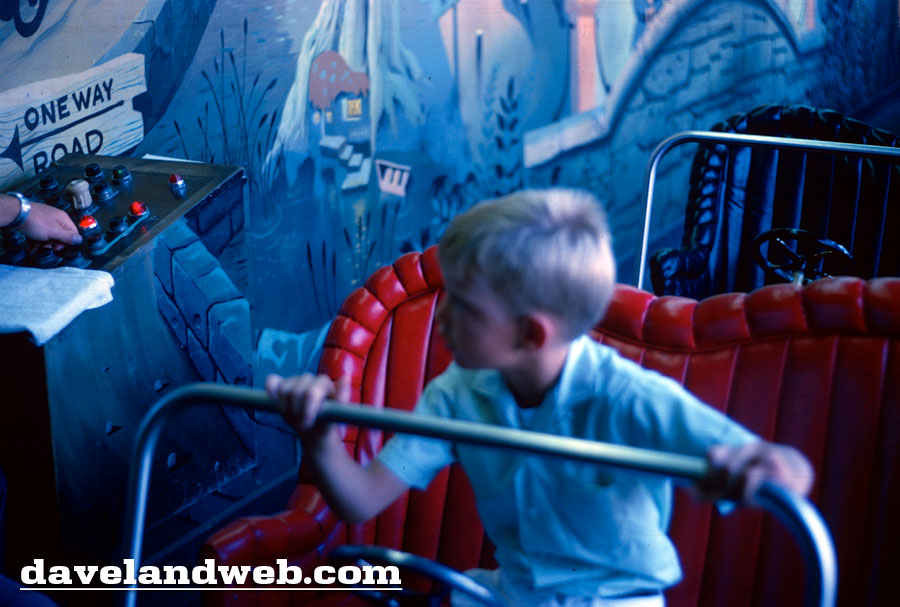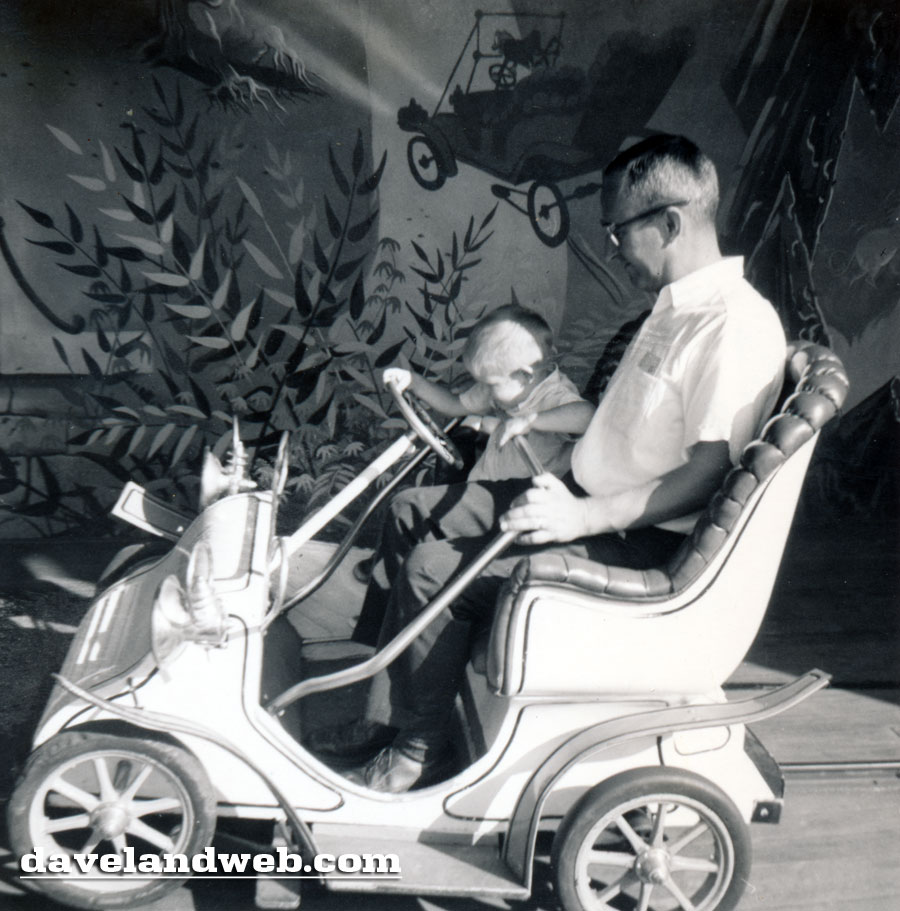 Peter Pan: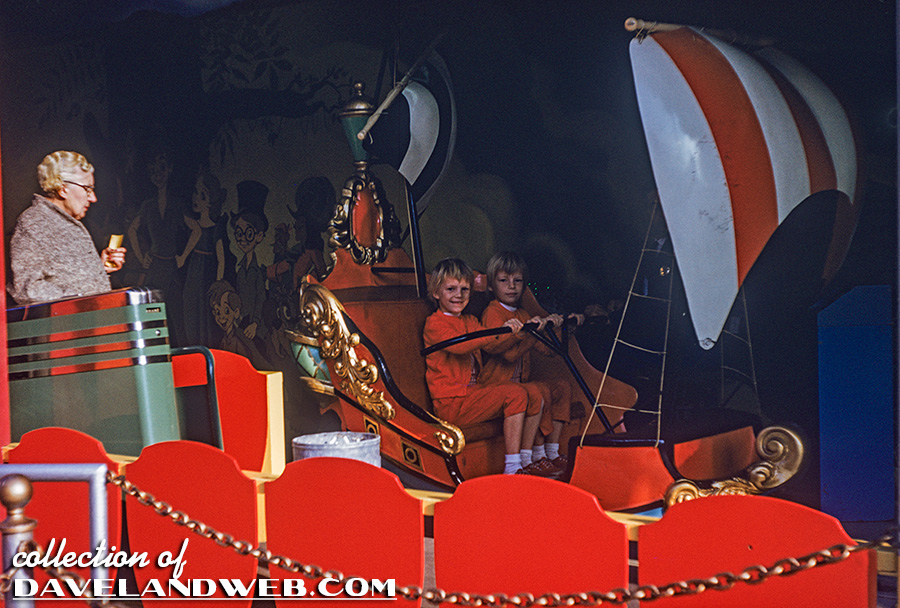 The Skyway, overhead, gives you a wonderful aerial view of the park...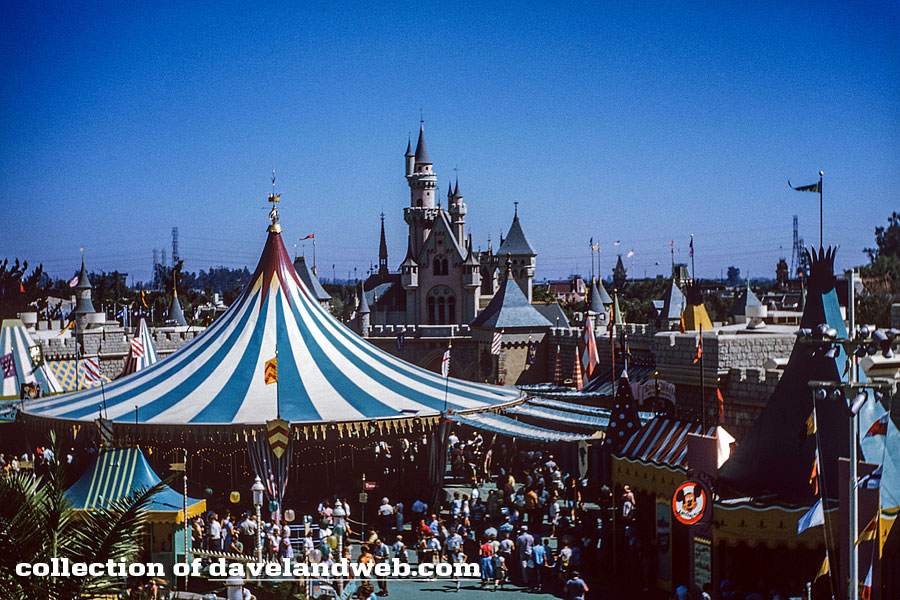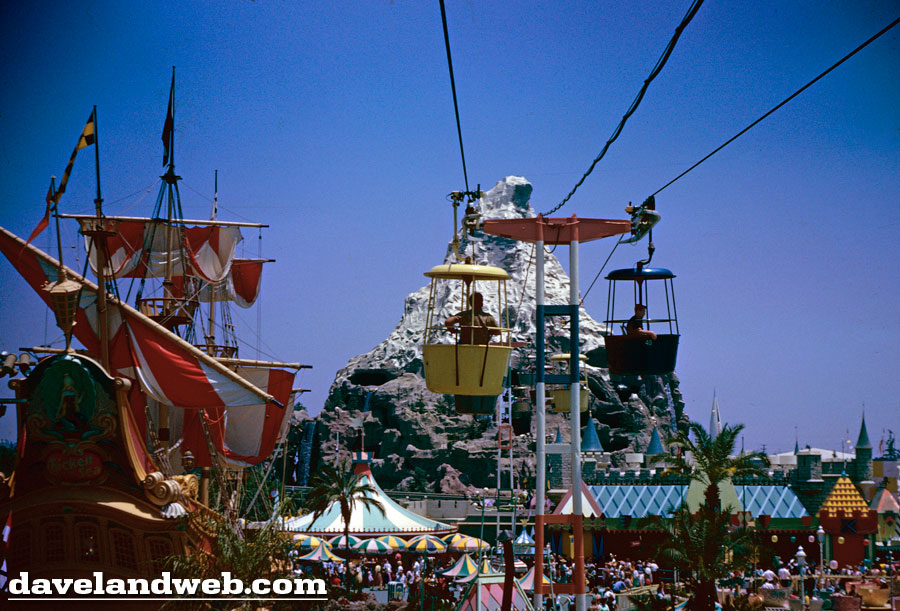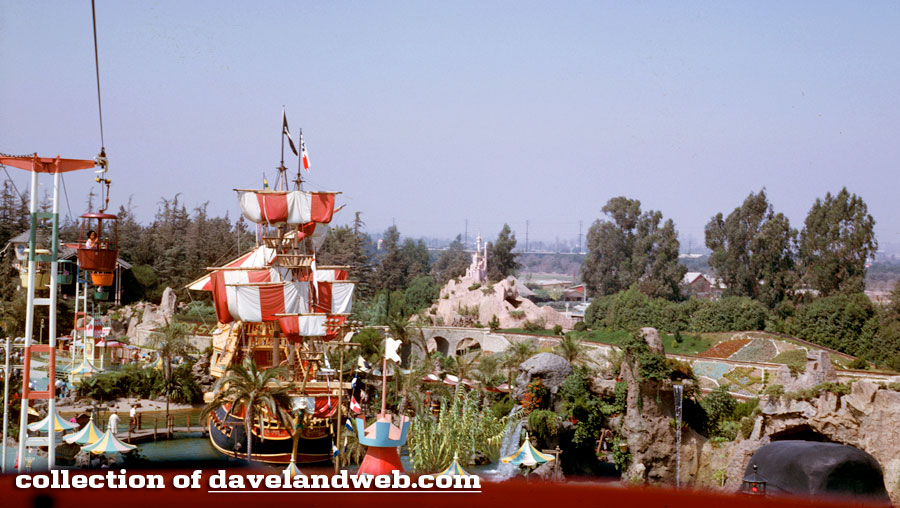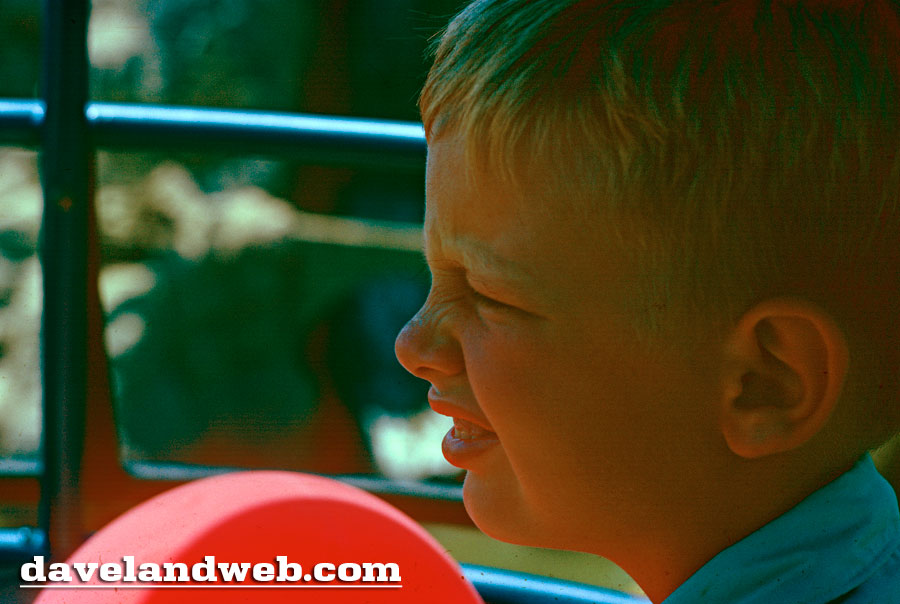 and will take you through the Matterhorn mountain to Tomorrowland—or from Tomorrowland to Fantasyland.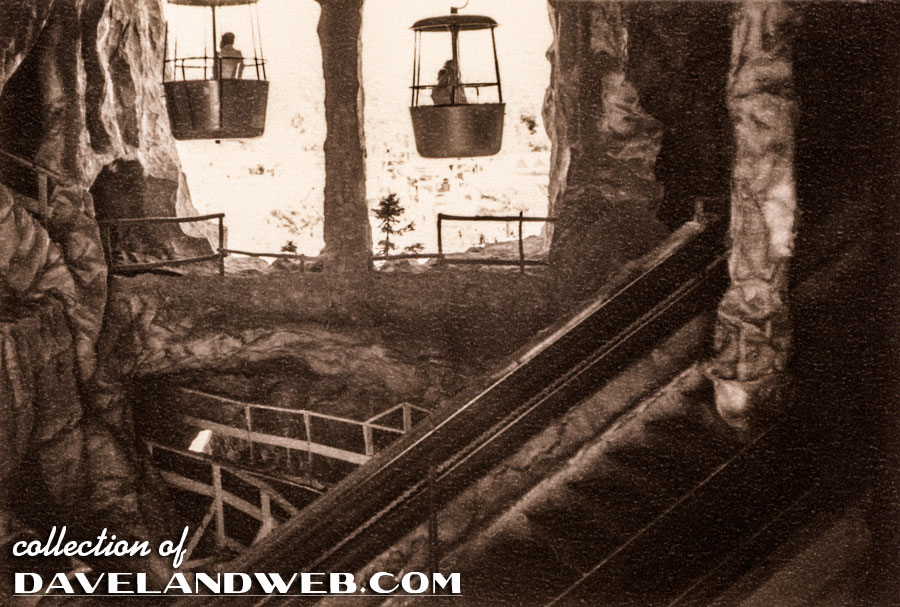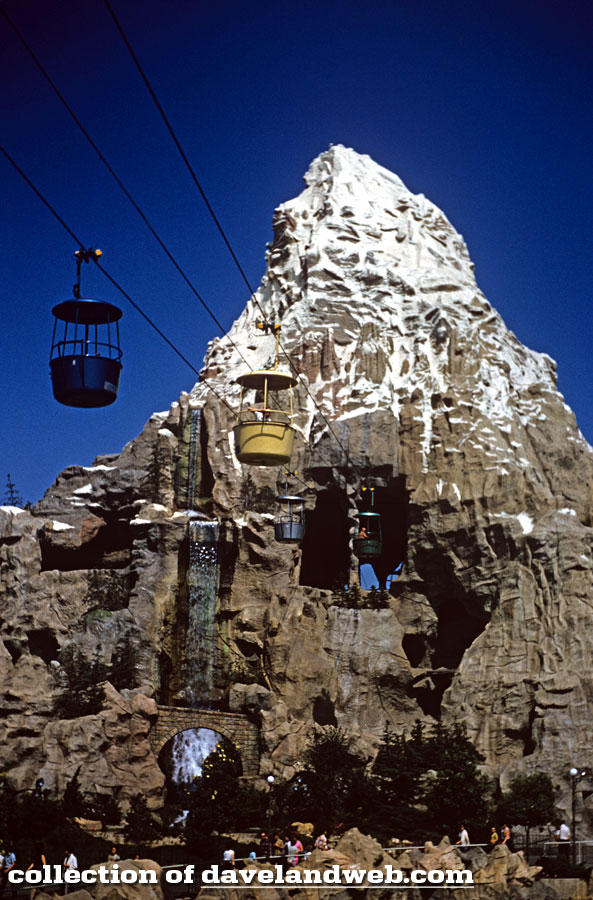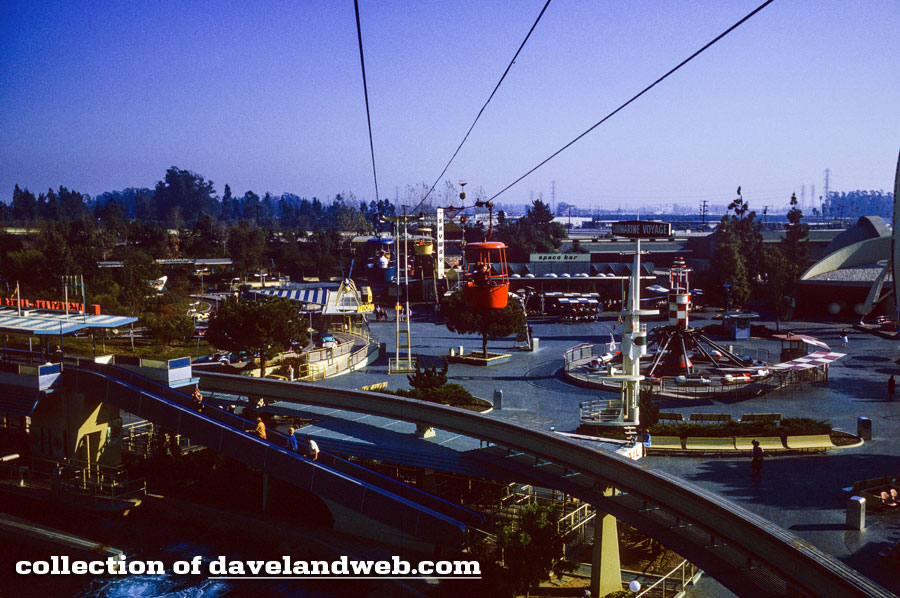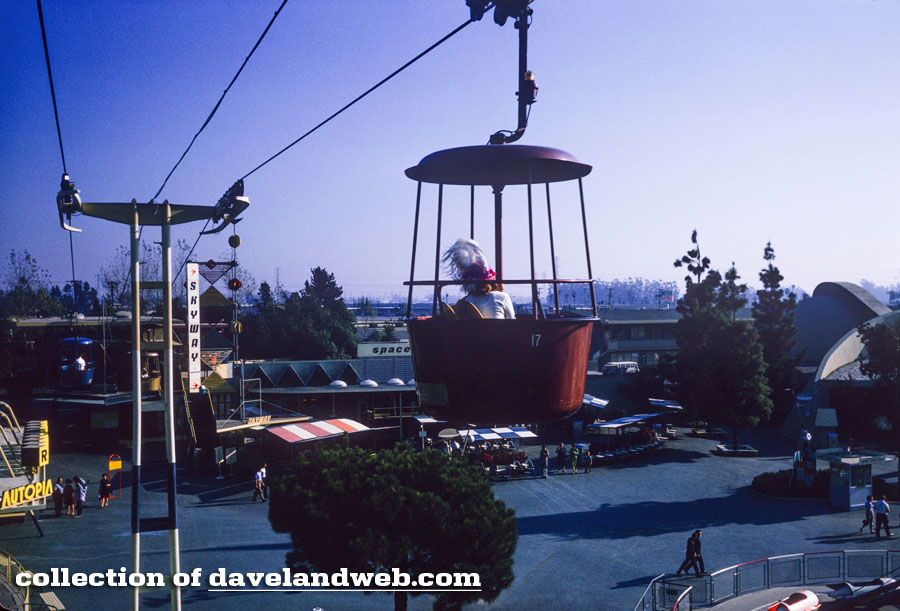 To resume your vintage tour, come back tomorrow and meet us at The Matterhorn!
See more vintage and current Fantasyland photos on my
Fantasyland page.