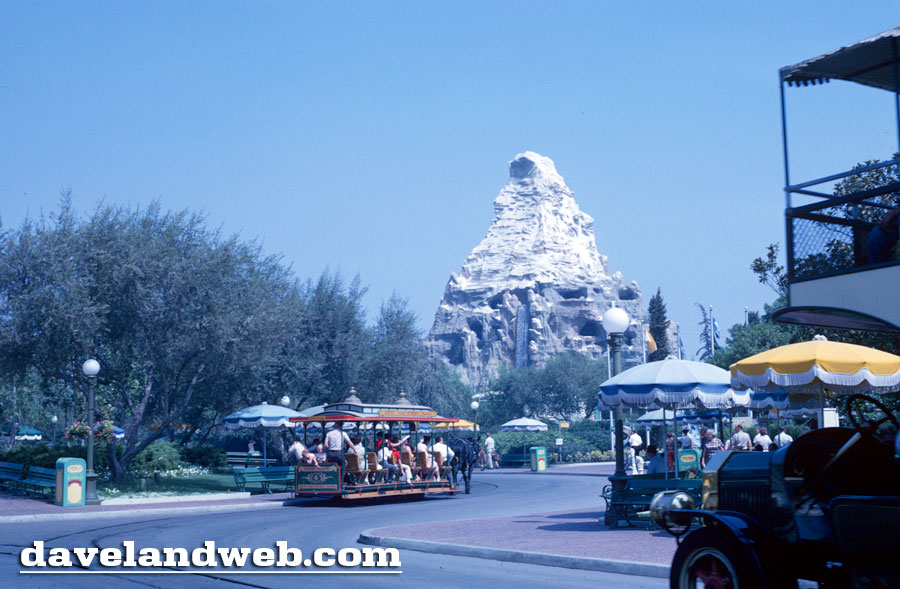 Welcome back to my joining of a 1962 Disneyland Tour Guide Script and era-appropriate photos to illustrate what the Disneyland Tour Guides were talking about. Today's journey starts out...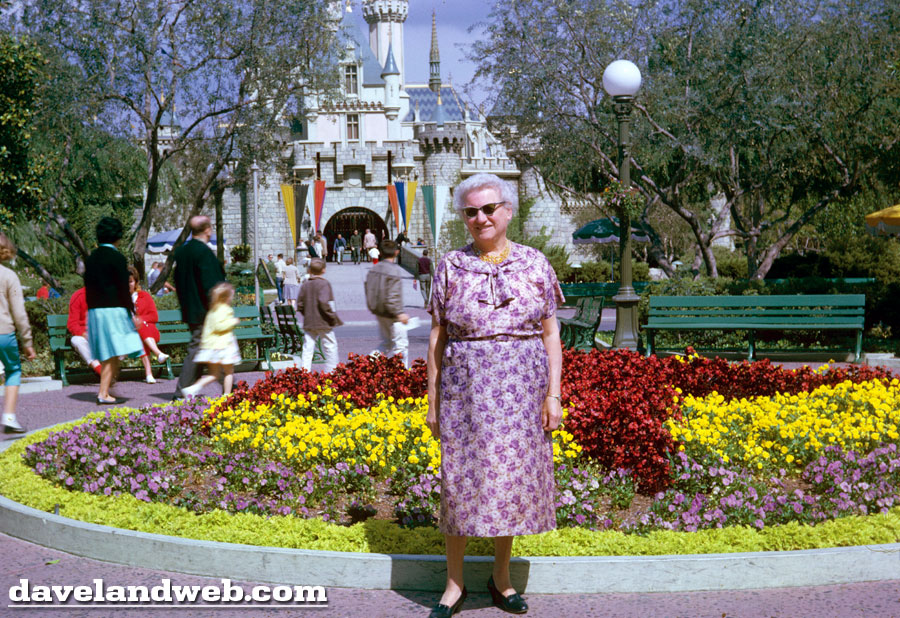 ON THE PLAZA

From the Central Plaza you may enter any of the four lands or Main Street. Adventureland and Frontierland we have visited,...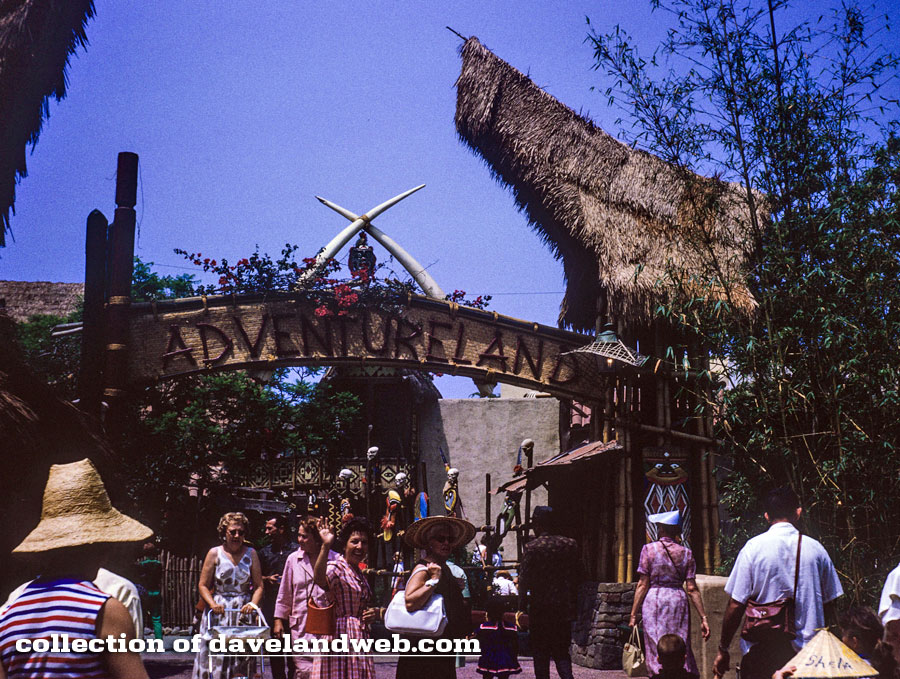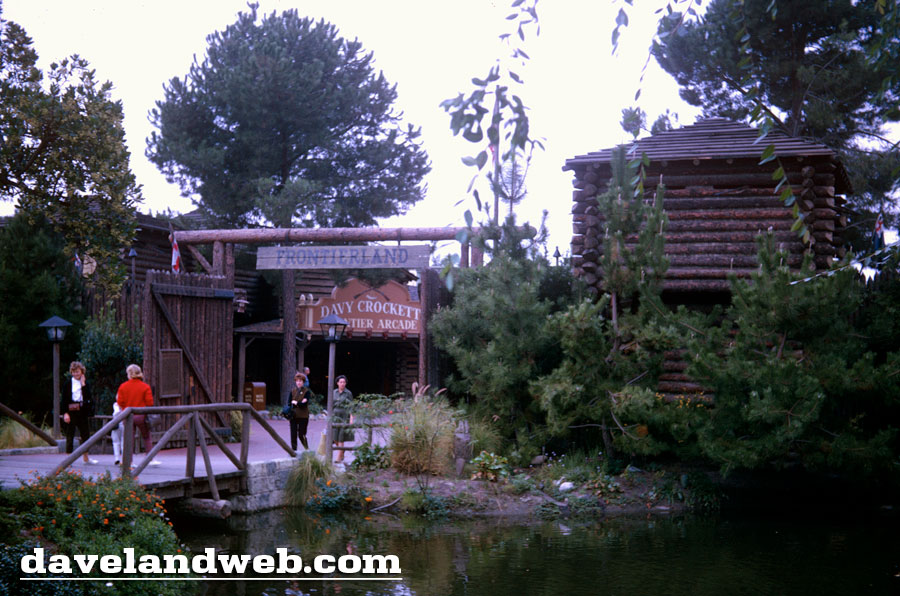 across the drawbridge and through Sleeping Beauty's Castle…Fantasyland. On the Opening Day of July 17, 1955, Walt Disney lowered the drawbridge over the moat so that children of all ages might return to the land of fantasy.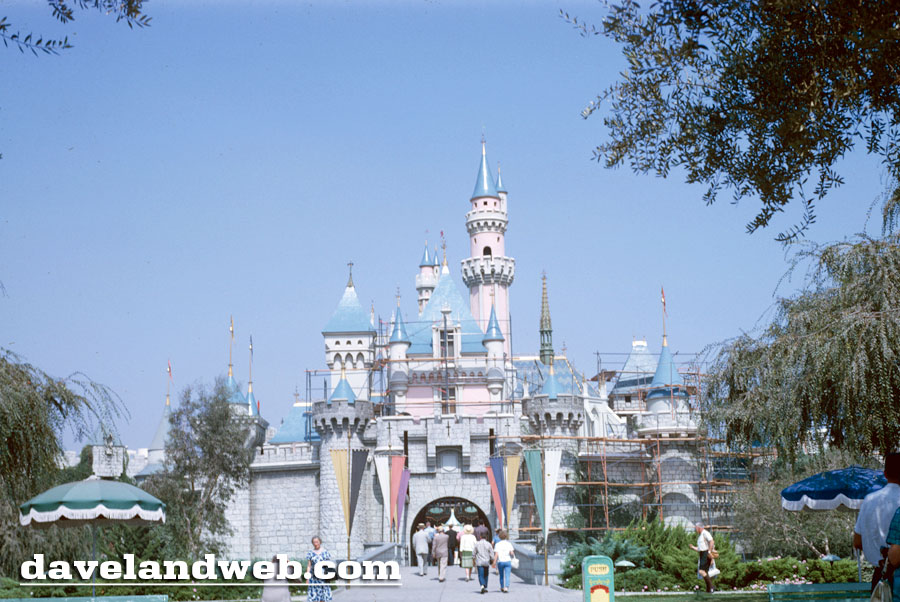 Over here down the Avenue of Flags is Tomorrowland.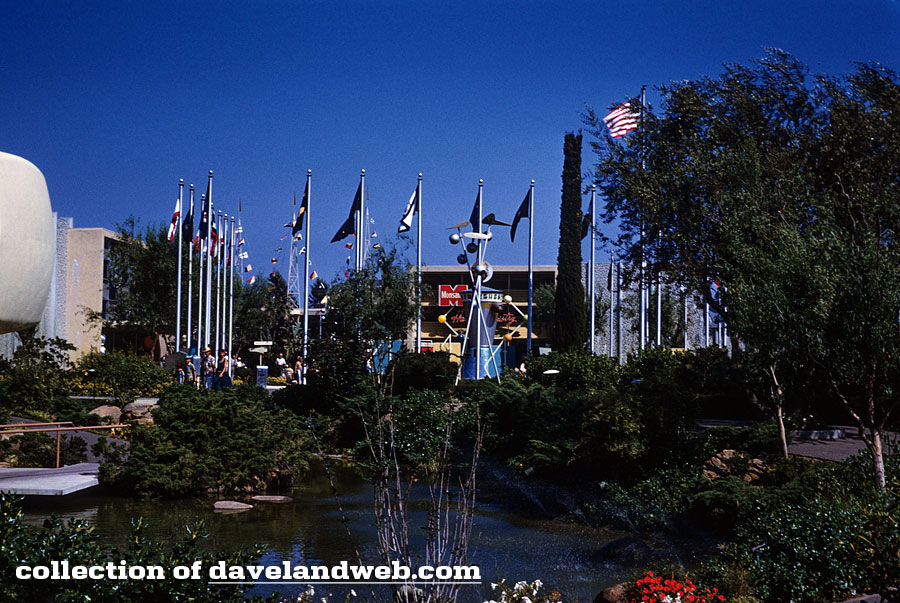 LANDSCAPING

There are many comments on the landscaping here in Disneyland. Of course, we have many native plants in the park, but we also have specimen plants and trees and tropical plants from all over the world.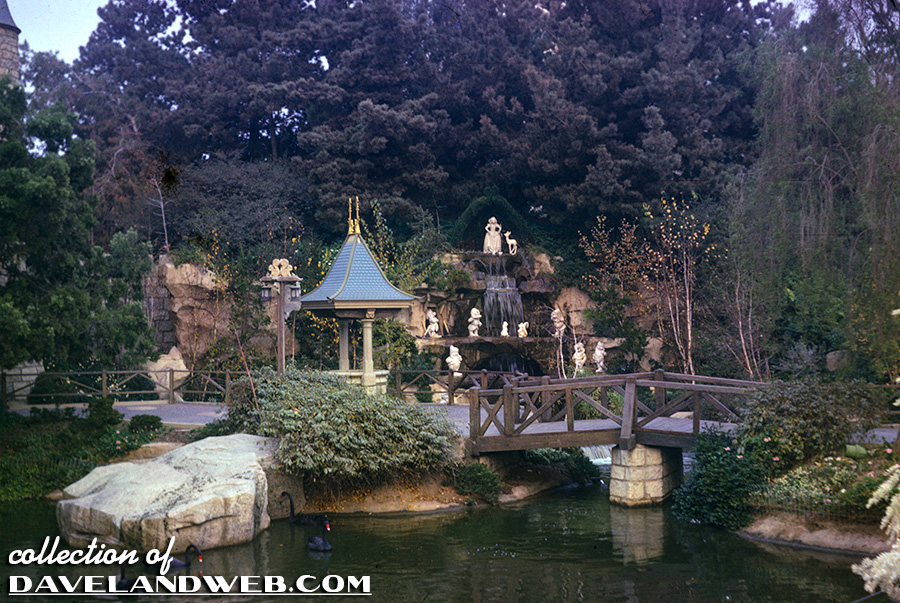 Our two acre nursery, just beyond Fantasyland, keeps the park supplied with over 500,000 new plants yearly, so that, through the four seasons there are always colorful flowers and trees in Disneyland. We have over 600 different plant species and an untold number of varieties.

Now let's go across the drawbridge, through Sleeping Beauty's Castle, and next visit Fantasyland - often called the Happiest Land of them all.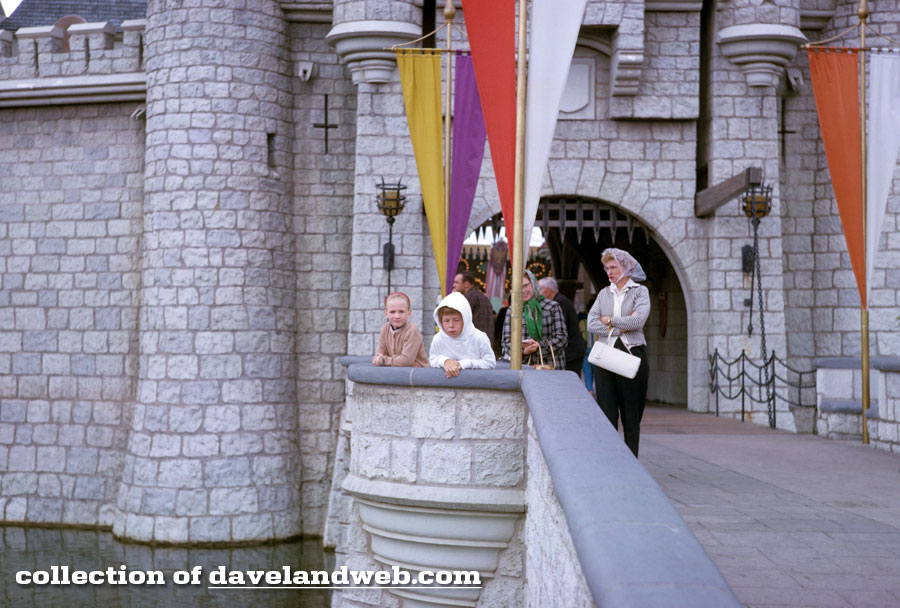 To resume your vintage tour, come back tomorrow and meet us across the drawbridge in Fantasyland!
See more vintage Nature's Wonderland photos on my
Nature's Wonderland page.