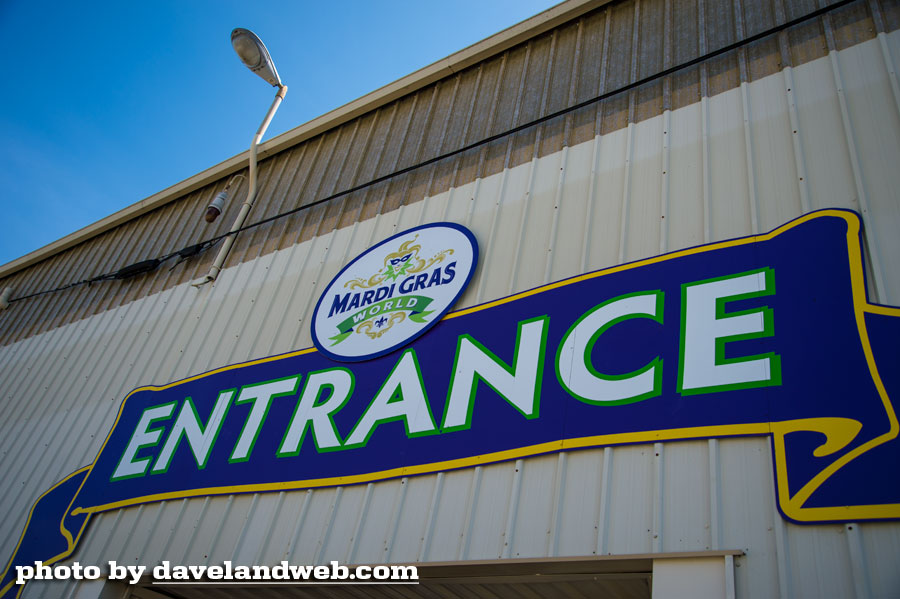 Mardi Gras World was the brainchild of Blaine Kern, a sign painter who fortuitously created a mural that caught the eye of the captain of a Mardi Gras krewe. One float led to another and over time, he became the city's leading parade creator, working with Rex, Zulu, and all the other legendary krewes. For those not "in the know," a "krewe" is an organization that puts on a parade or ball for the Mardi Gras Carnival season. Mardi Gras World had moved to a different location since my last visit to New Orleans before Katrina, but it was just as impressive.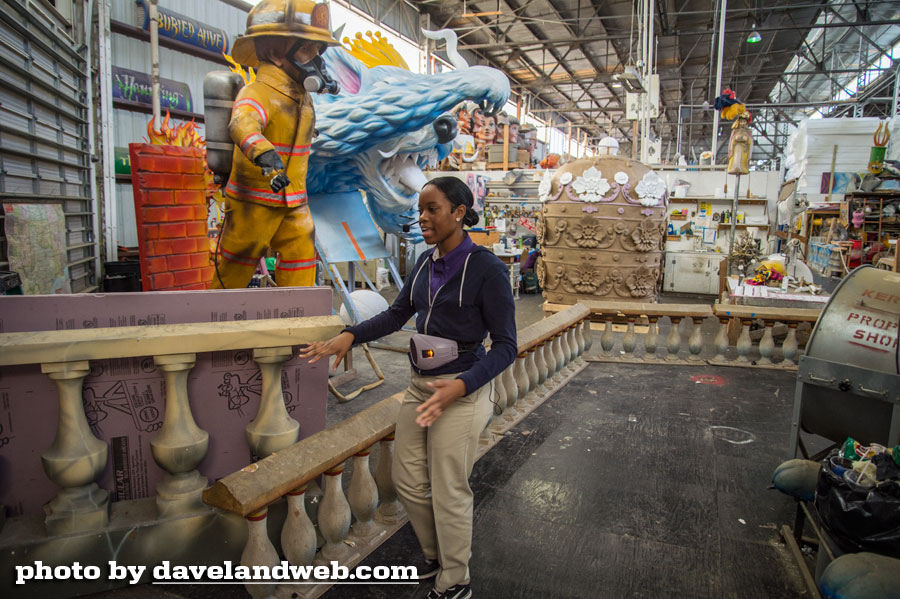 Although I was busy snapping photos while our gracious tour guide lead us through the gigantic warehouse, that didn't keep me from noticing a familiar looking head.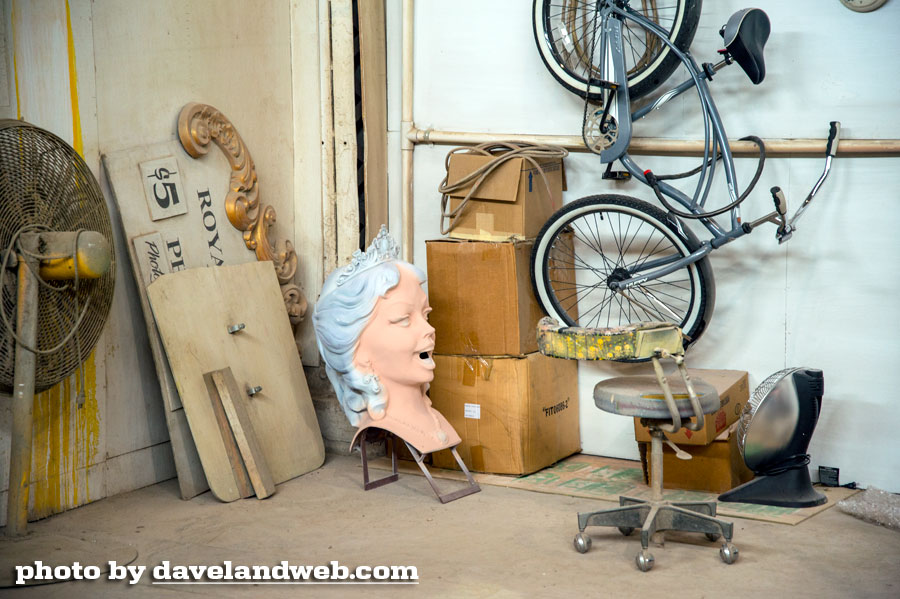 To most, this probably looks like a huge Pez dispenser head; to Disneyland geeks, it is much more.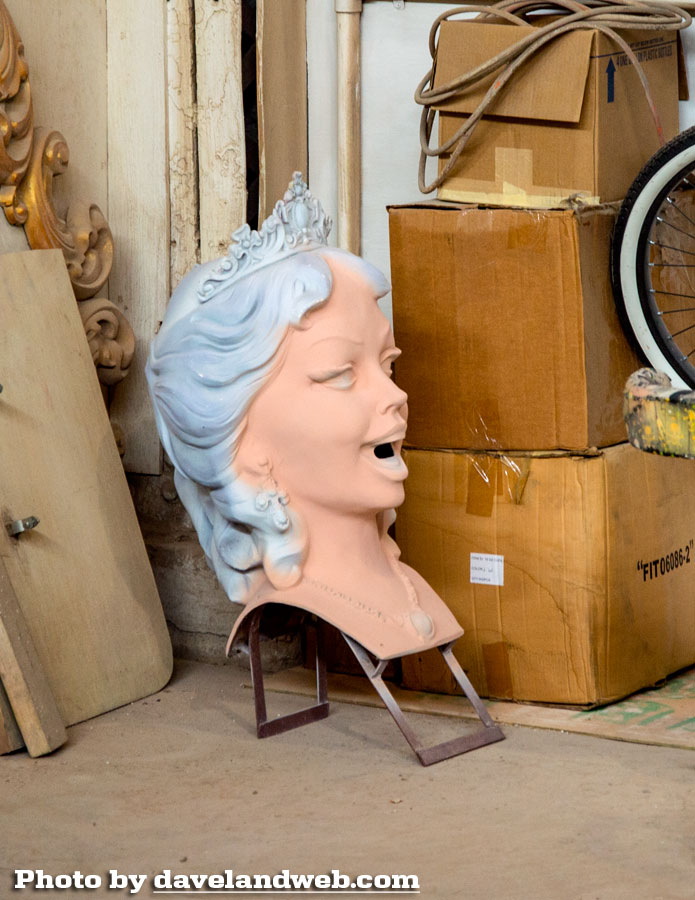 This is the same sculpt as one of the props you see as the Disneyland trains whiz you into the Frontierland/New Orleans Square station.
After I got back from New Orleans and was processing my photos, I was shocked to find something I had actually missed.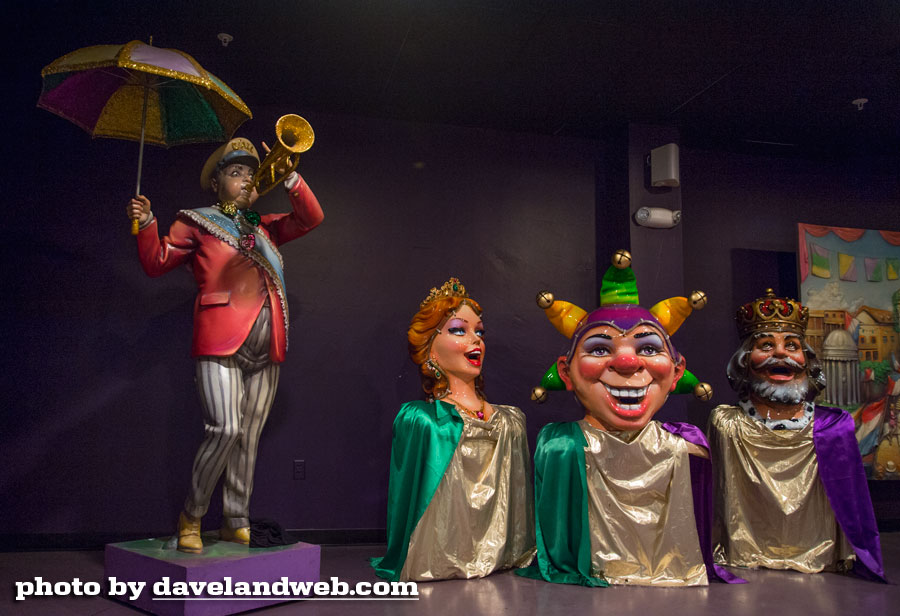 A painted queen…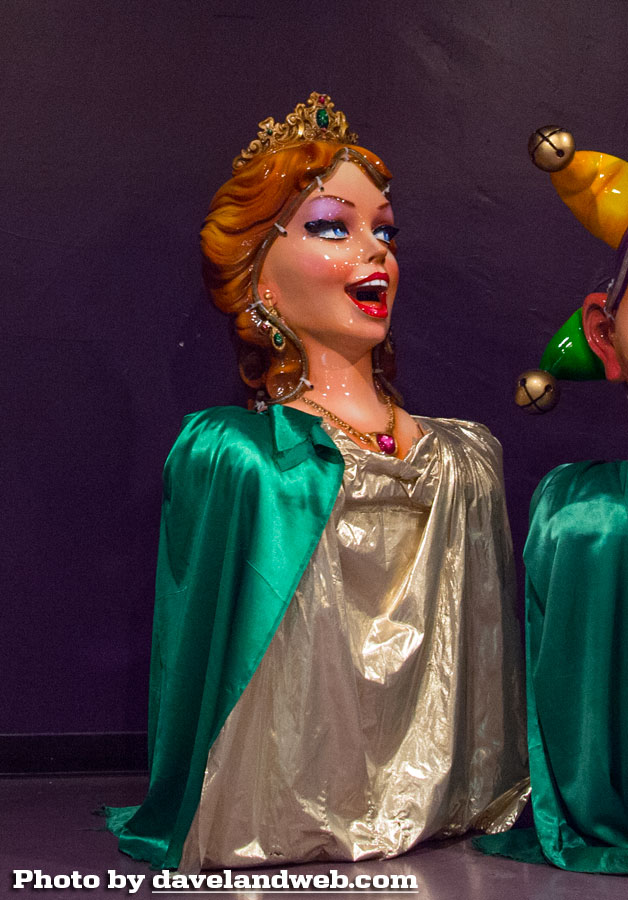 AND king's head. Both of the props from New Orleans Square in Anaheim!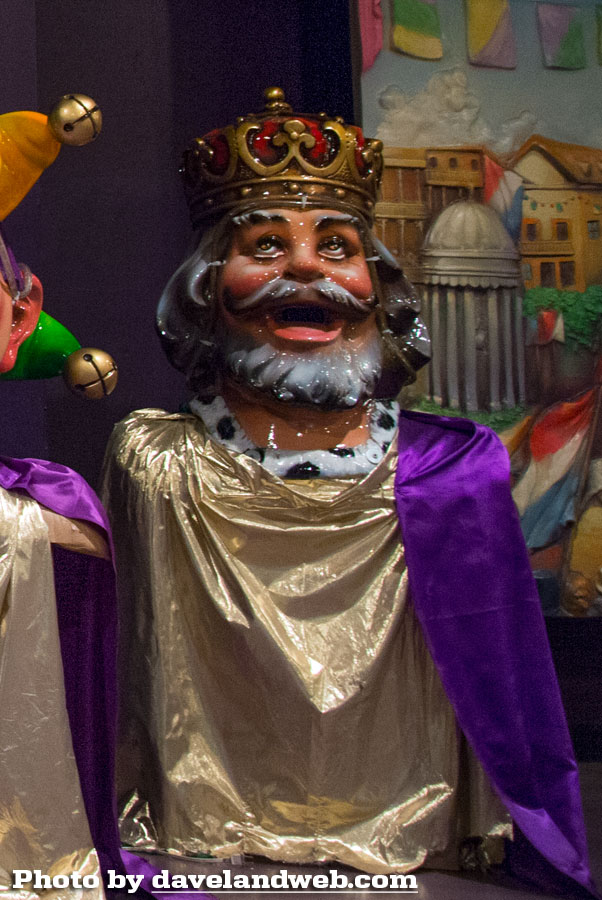 It really shouldn't be TOO shocking that I visually missed these two figures while at Mardi Gras World. I was still in a sugar-coma from the traditional King's Cake that our tour guide had dished up for us!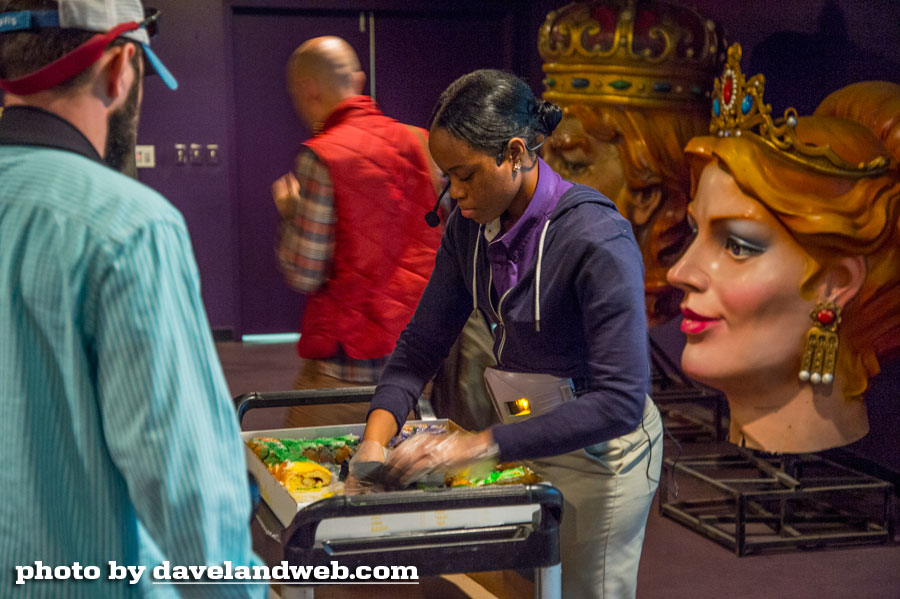 This is why it pays to snap the photo and ask questions later!
Float over to my
main website for more Mardi Gras World photos.