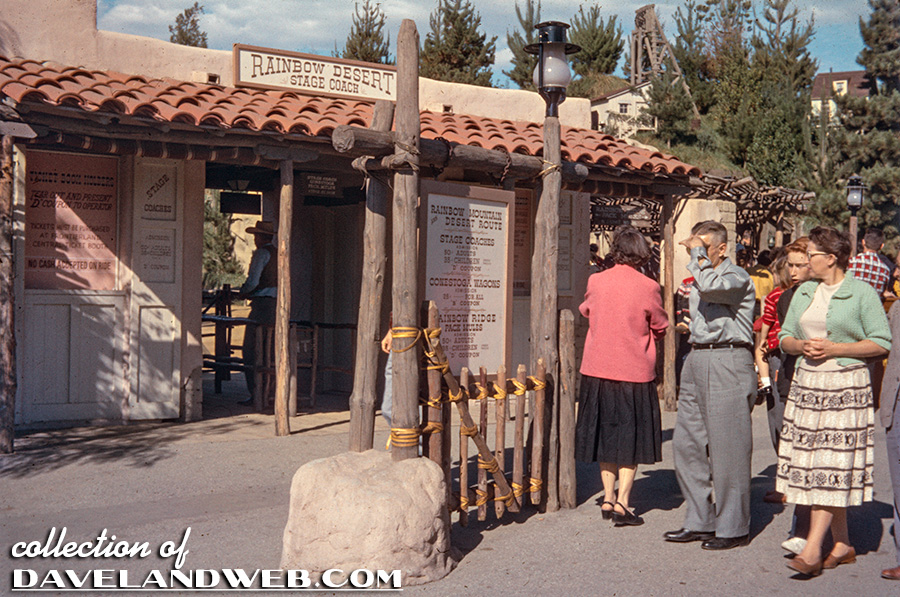 A rarely seen view of the entrance to the Disneyland Stagecoach attraction, known as The Rainbow Desert Stage Coach according to this February 1, 1959 photo.
Get that "D" Coupon ready; this attraction does not take cash!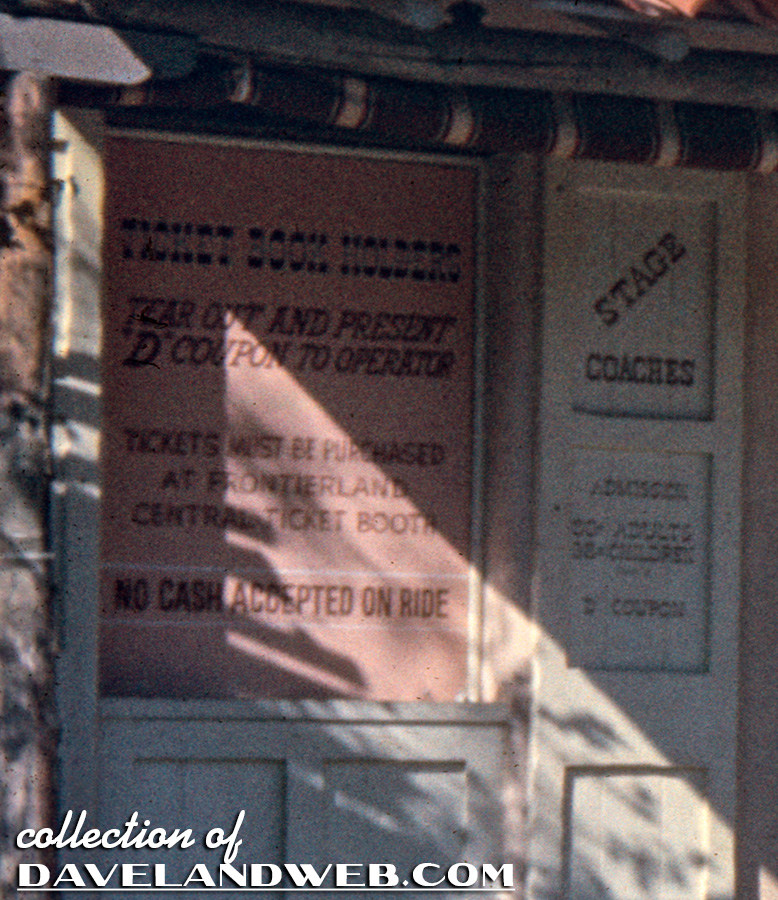 What does that "D" Coupon translate to? A 50¢ purchase for adults and a 35¢ price for the kids. Conestoga Wagons are a flat fee of 25¢ regardless of your age, which means you need a "B" Coupon. The Disney Powers-That-Be must have thought the Pack Mules were more fun than the Wagons, as they required a "D" Coupon.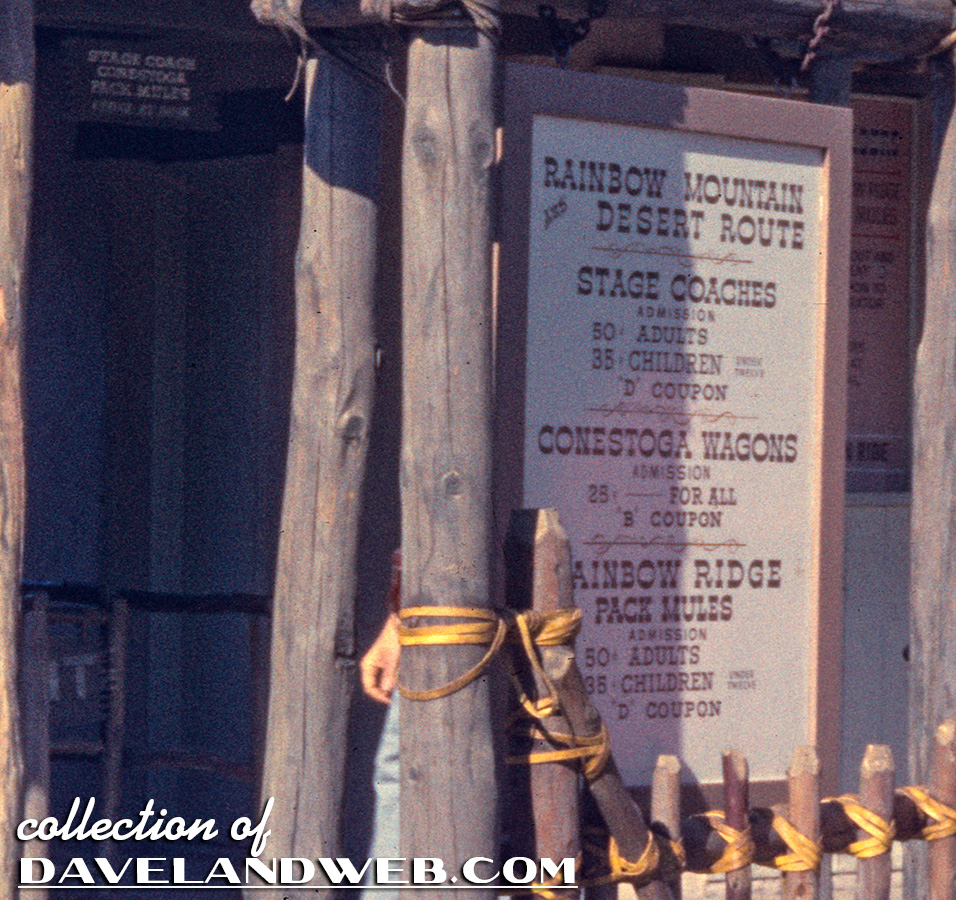 What do you think? Would you spend 50¢ to ride the Stage Coach?
See more vintage Disneyland Stagecoach photos at my
main website.