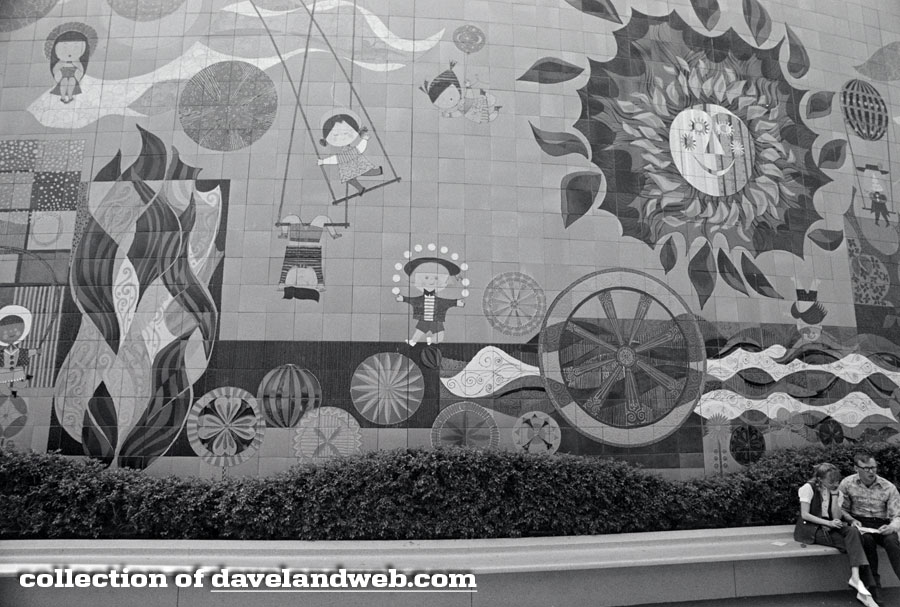 Another recent find for me are these 1974 black and white shots that will bring both joy and sadness to readers. The simple childlike designs that artist Mary Blair created for "New" Tomorrowland are sure to delight all who see them, even if they are a bit of a stretch design-wise for the rest of what was created in this area of the Park back in 1967.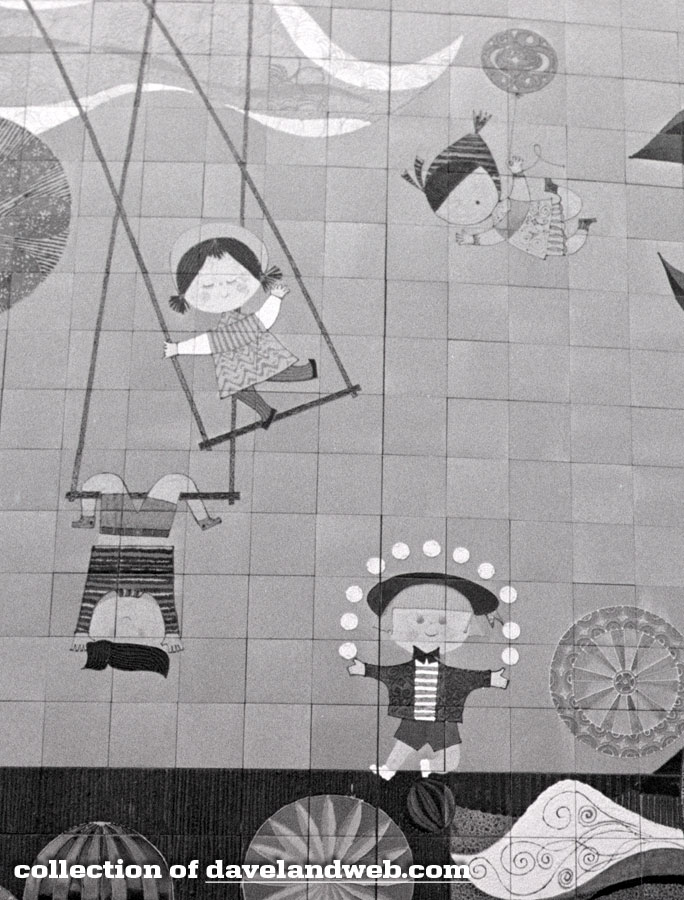 I am still amazed that these were covered up without any thought to preserving Blair's work.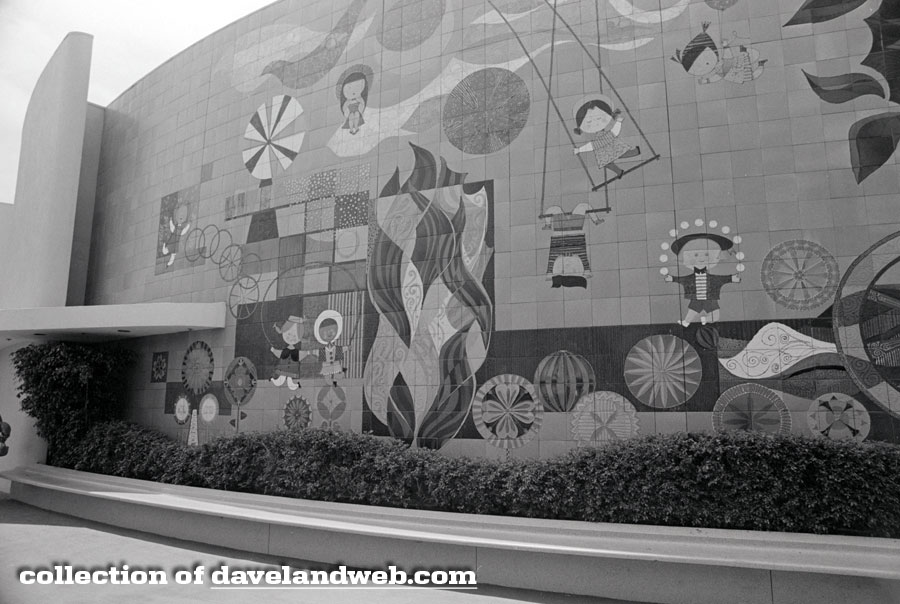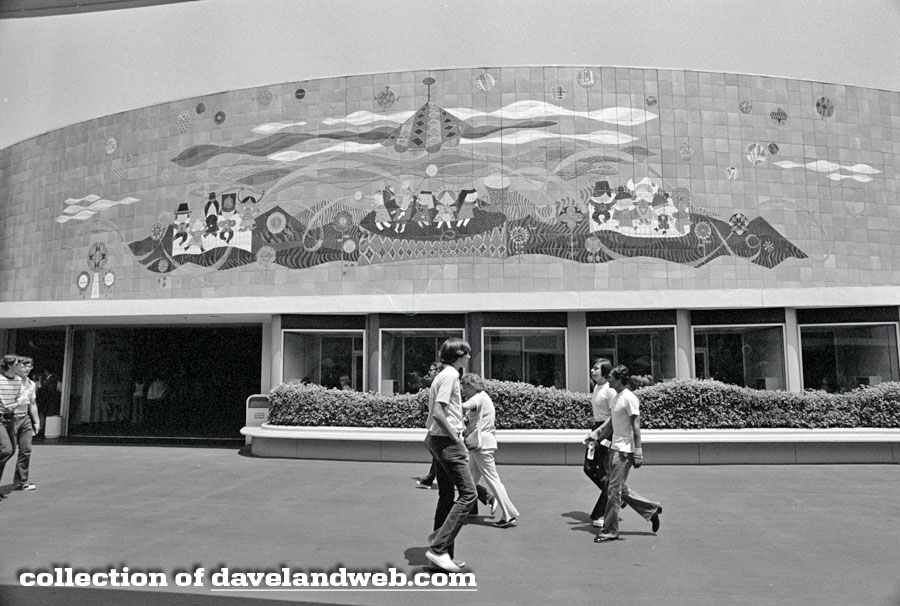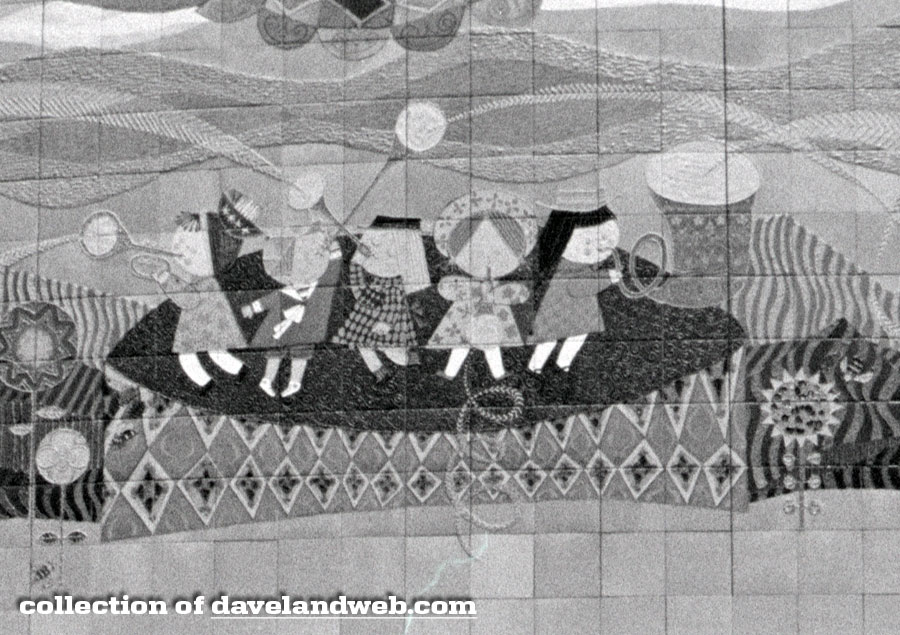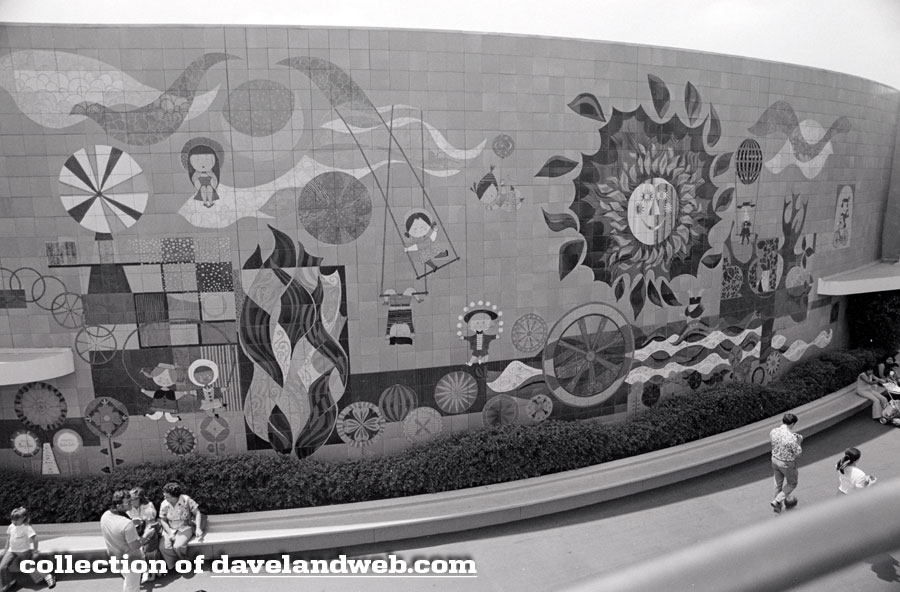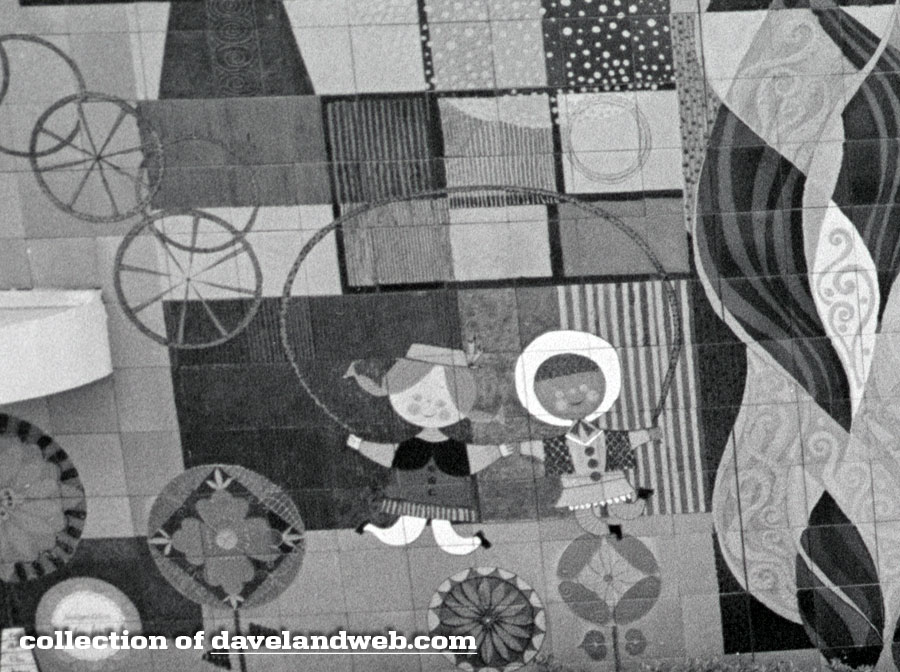 I am fairly certain that nobody will mourn or regret it when the Disney Corporation decides to take these murals down.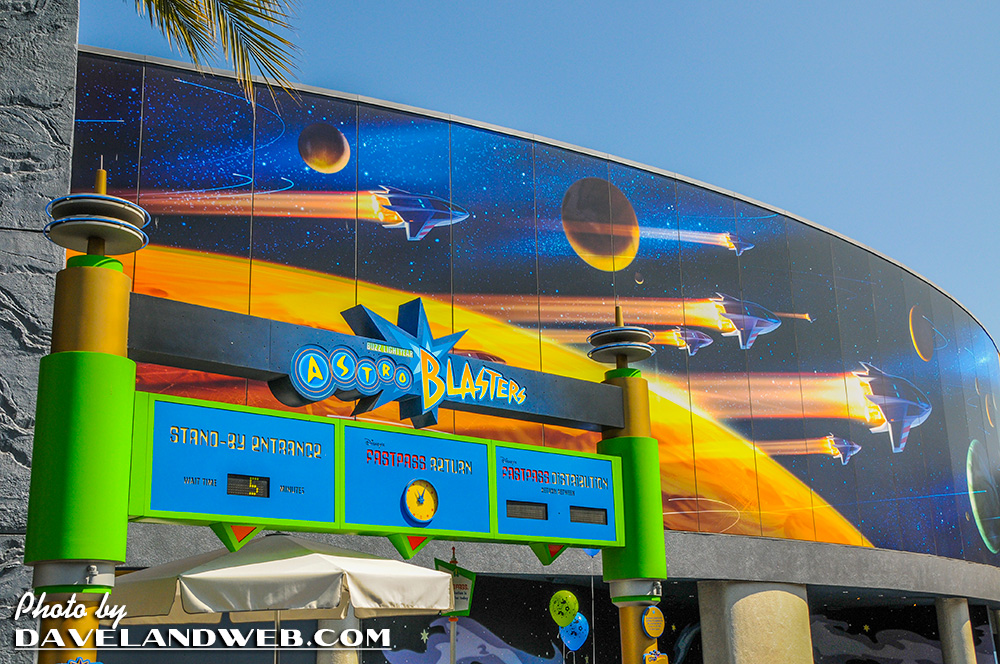 Refresh your memory of Mary's tile murals by visiting
main website for more.
Follow my Daveland updates on
Twitter
and view my most recent photos on
Flickr
.