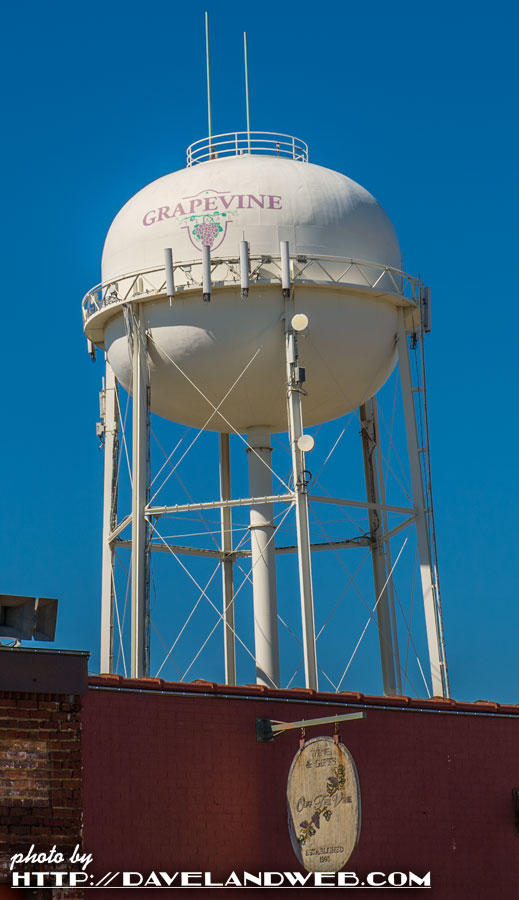 As part of my visit to Dallas in 2016, we made an afternoon detour to Grapevine and explored their Main Street. The name came from its location on the Grape Vine Prairie near Grape Vine Springs, both names in homage to the wild grapes that grew in the area.
Grapevine is probably most famous for its Bonnie and Clyde connection. On Easter Sunday, April 1, 1934, Henry Methvin, an associate of the crime-loving duo, killed two police officers, E.B. Wheeler and H.D. Murphy, during an altercation near Grapevine. A historical marker remains at the intersection of Dove Road and State Highway 114:
We the people of the state of Texas acknowledge and thank Troopers Edward Bryan Wheeler and H.D. Murphy for the great sacrifice they made to keep the public safe. Troopers Wheeler and Murphy were shot to death Easter Sunday, April 1, 1934, near this site on West Dove Road by the infamous criminals, Bonnie Parker and Clyde Barrow. Wheeler and Murphy stopped their motorcycles near Parker and Barrow's car, thinking a motorist needed assistance. When they approached, they were shot. Their efforts will stand the test of time. May God bless their souls.
Today Grapevine is known for several wineries and its historic downtown. City Hall, the Grapevine Convention and Visitor's Bureau, public library, and recreation center are on Main Street in addition to many small businesses.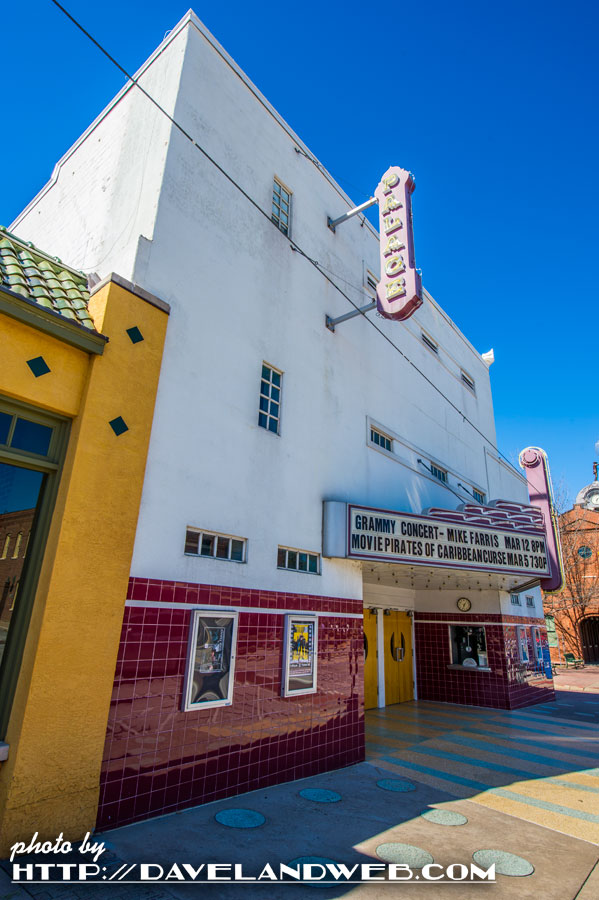 James Kirby Buckner built the Palace Theatre for $25,000, which opened on November 21, 1940 with "My Love Came Back" starring Olivia De Havilland. Threatened with closure in 1991, it was acquired by the Grapevine Heritage Foundation to keep it from being torn down.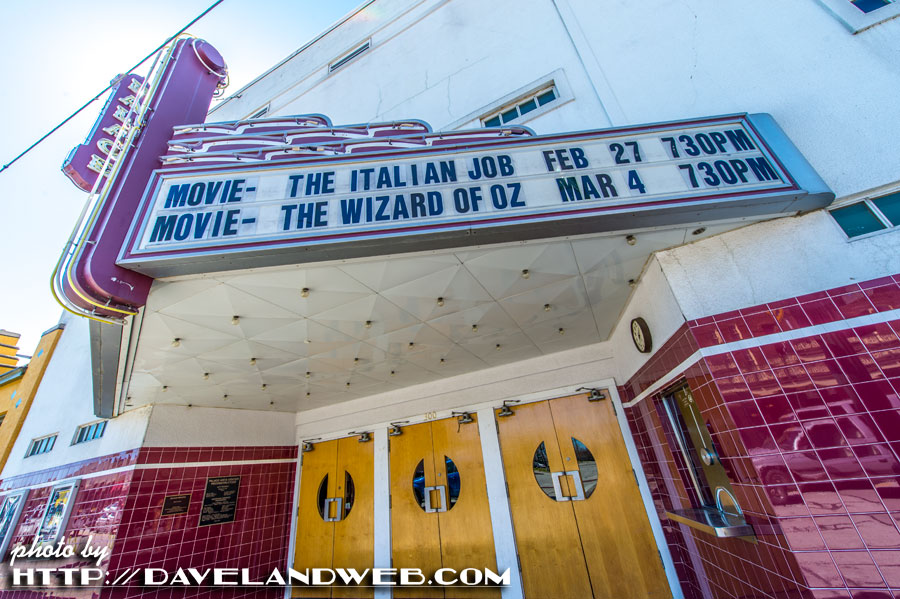 The 1930's Buckner Cash Grocery Store, now the Lancaster Theatre, which was also acquired by the Foundation, has been restored to its Spanish Mediterranean style design and serves as an additional performance and meeting facility.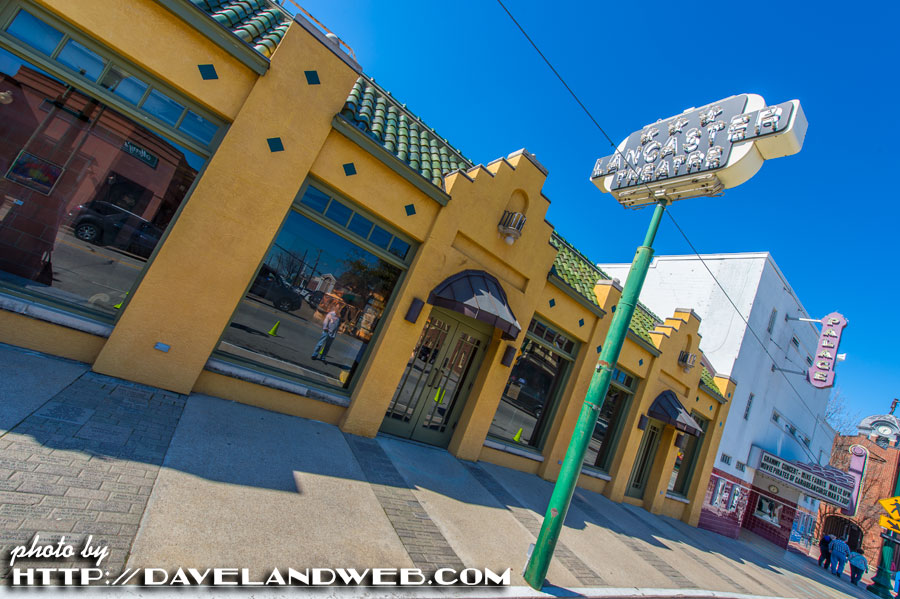 If only our visit had been at night to see this glow!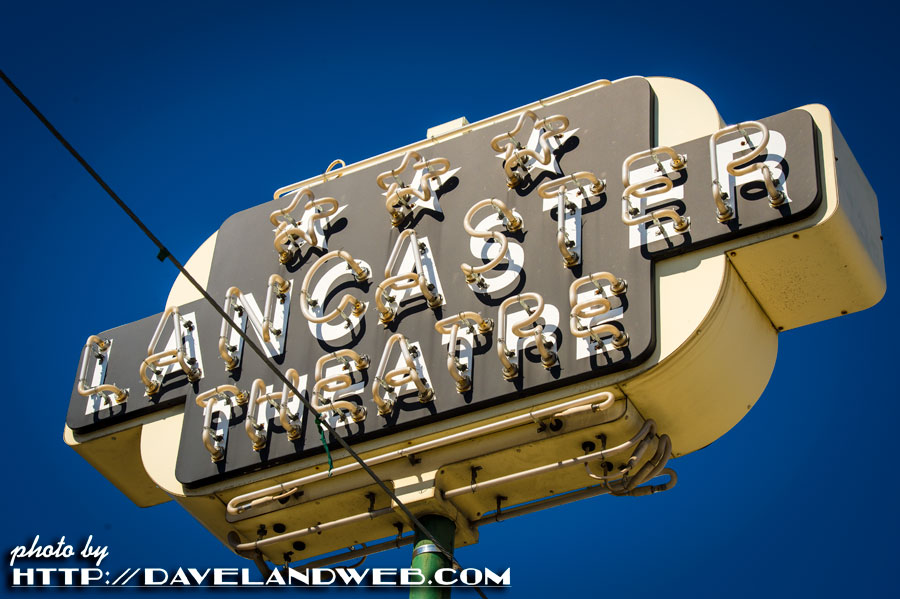 What main street could exist without a bandstand/pergola?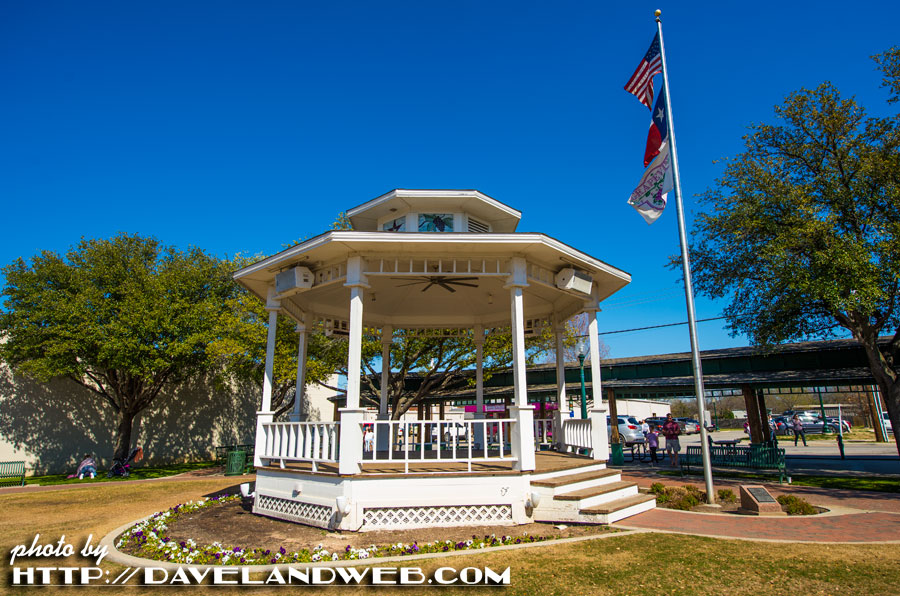 The Grapevine Sun building, from 1895, where its positive-messages only newspaper (where can we find that today?!?) was published by the Wall family until 1976.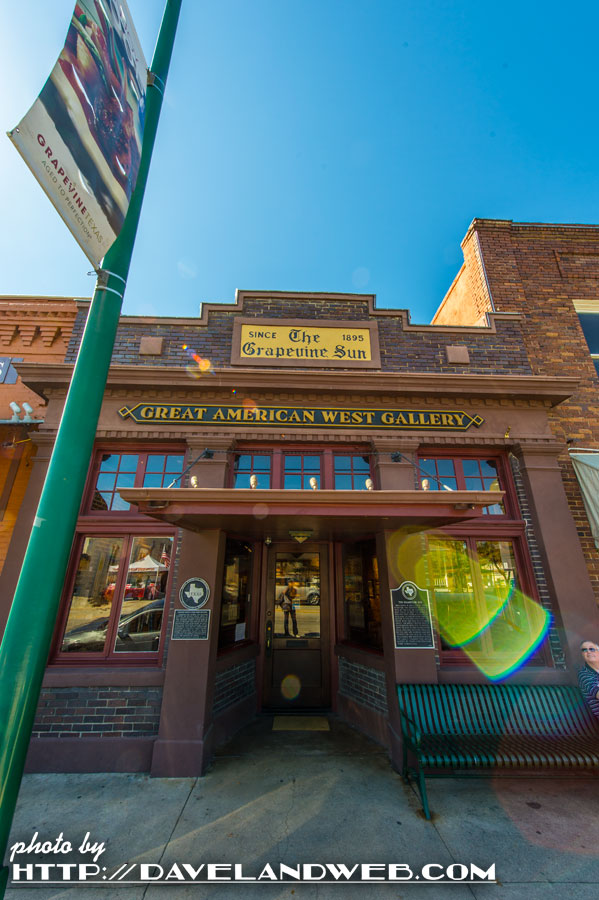 Dino's Steak and Claw House was the site of Yates Dry Goods Store, as well as the beautiful 1910 Farmers National Bank building. In 1942, a new international-style First National Bank of Grapevine building was constructed under the direction of bank president D. E. Box and world-renowned architect, Walter W. Ahlschlager, who also designed the Roxy Theatre in New York City and the Peabody Hotel in Memphis.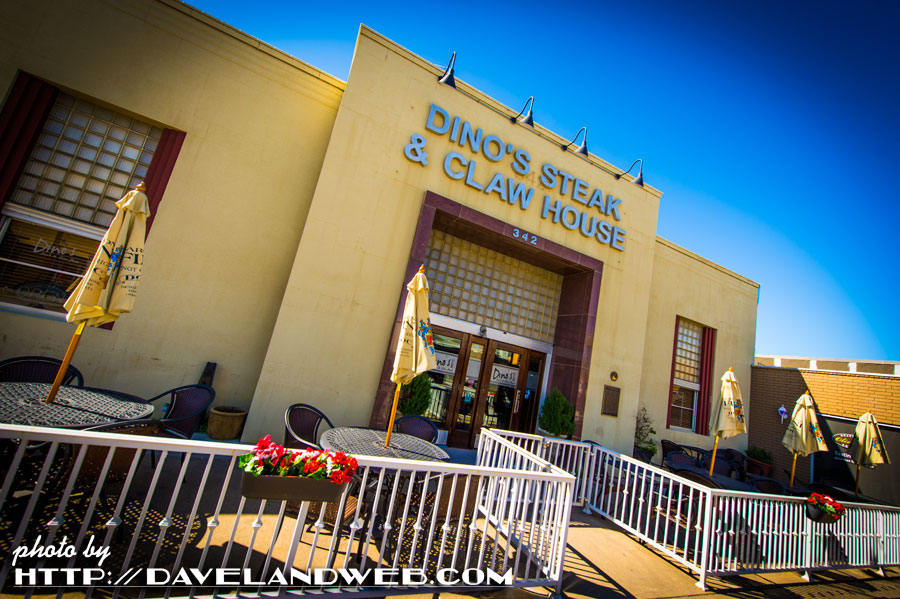 Last but definitely not least, the oh-so-important City Hall: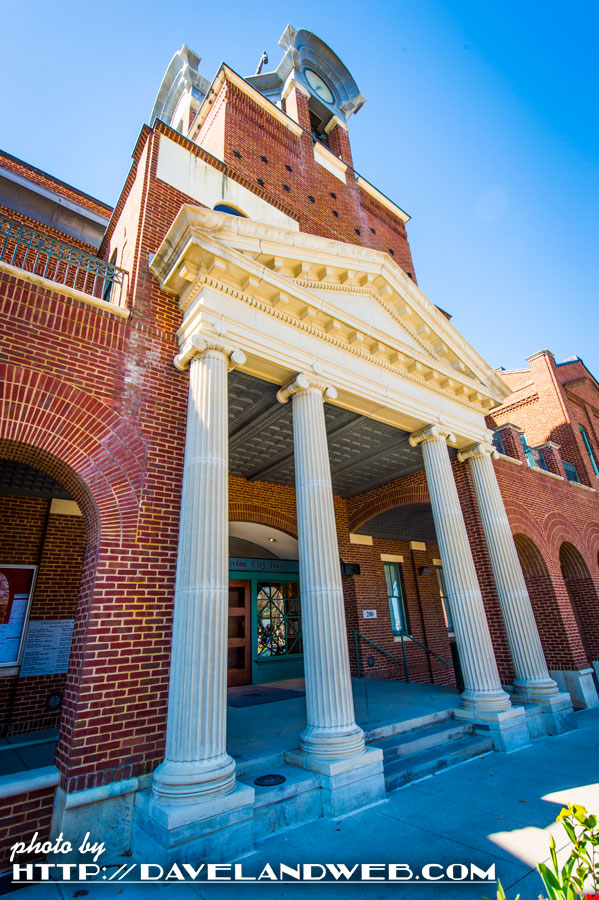 While it may look historic, apparently it is from 1997, incorporating architectural elements from Grapevine's past. The columns in the front of the building are replicated from the old Farmers National Bank, the arched brickwork is a replica of Willhoite's Warehouse, and the 14 stars on the front of the building represent the Grapevine City Council and the Planning and Zoning Commission members.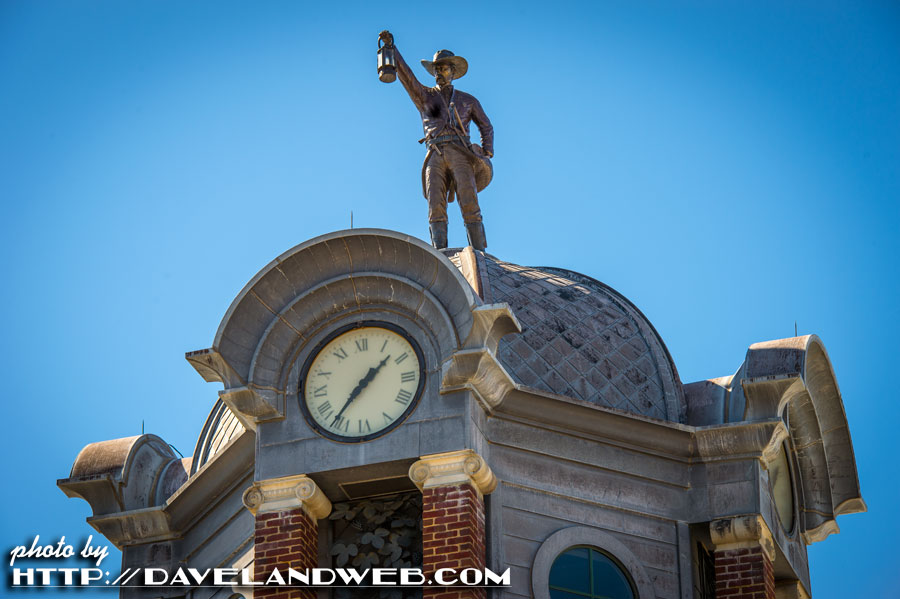 Definitely a cute little area to explore!