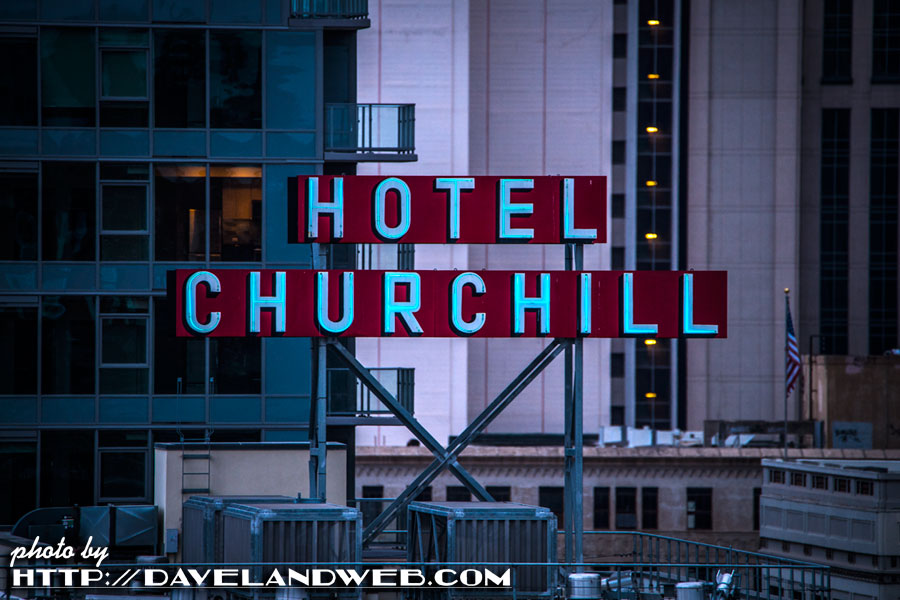 While visiting a friend at his downtown condo, I looked out his balcony and saw a perfect view of this vintage neon sign - STILL AGLOW!! Of course I came back with my camera and my 600mm lens to capture this shot at sunset. I had passed the Hotel Churchill many times on the way to work when I used to catch the bus from downtown. It looked fairly seedy, as if it had seen better days. Apparently it has been repurposed as an affordable housing project. Just in case you wanted a closer look at the neon tubes: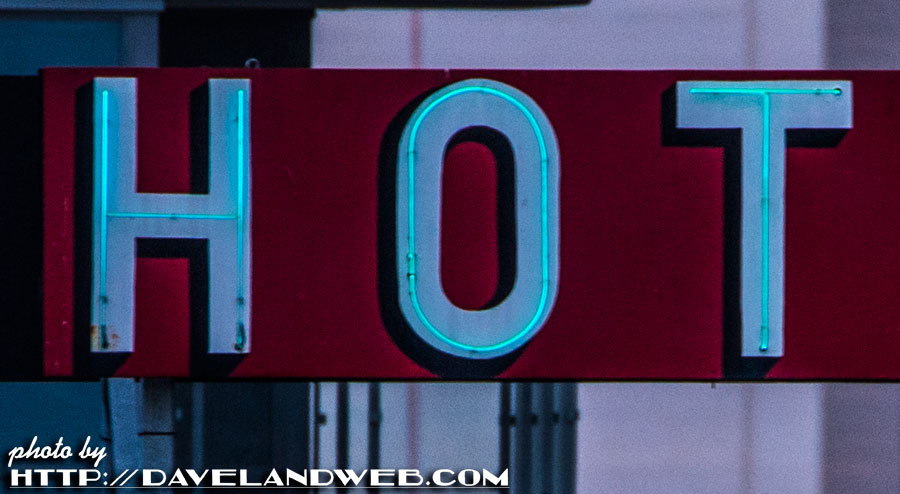 Here's a vintage postcard of the Hotel back in its heyday, most likely not long after its 1914 opening. The neon does not appear to have been installed yet: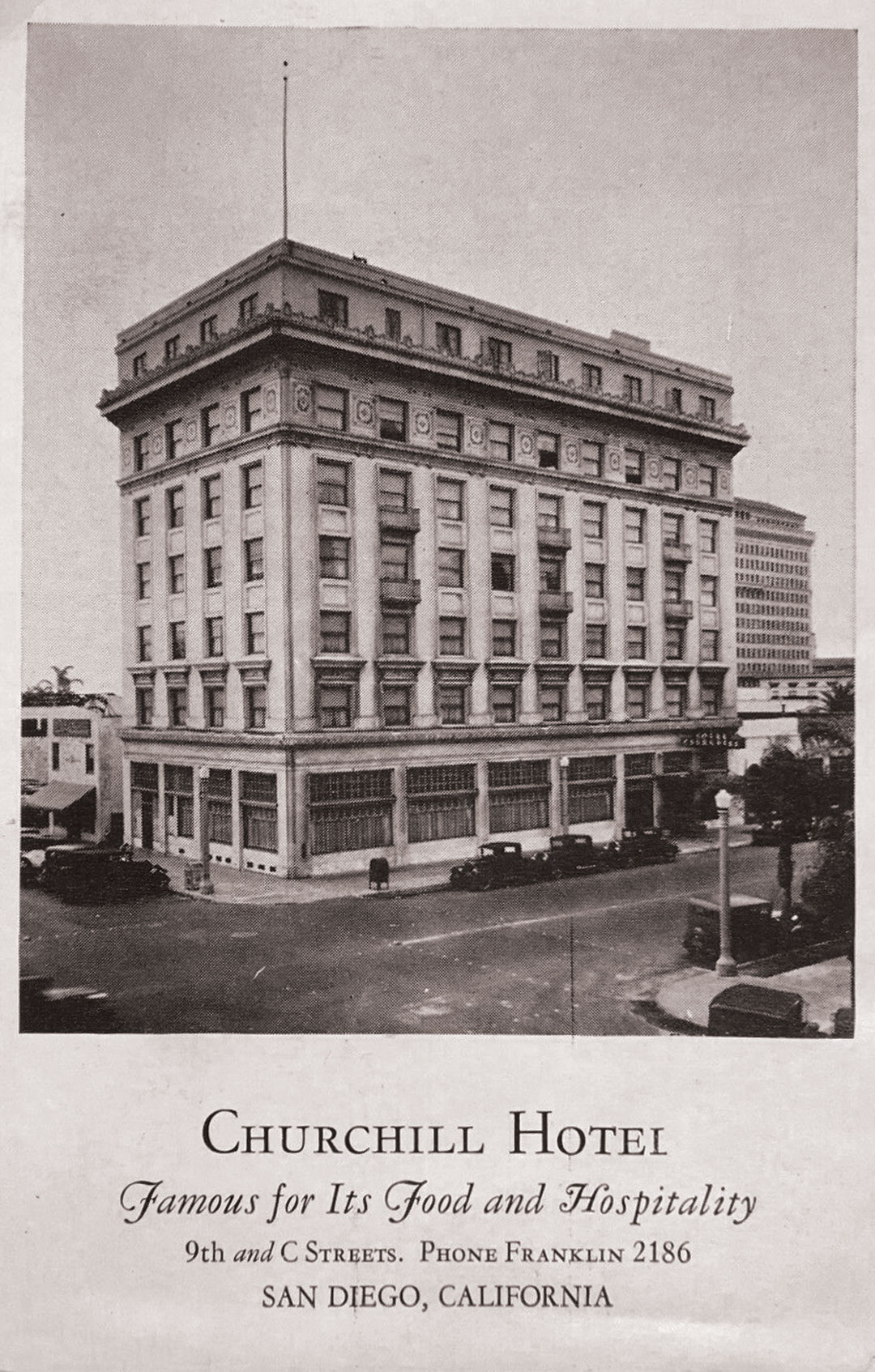 A vintage postcard showing the lobby: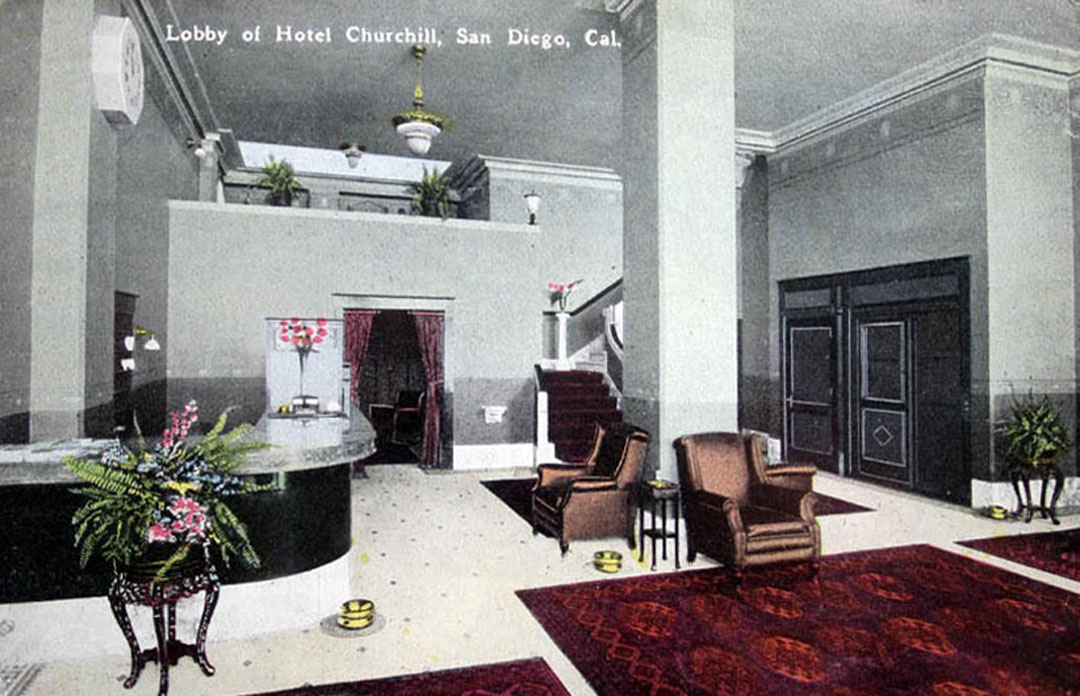 …and the dining room, which must be where that "famous food" was served: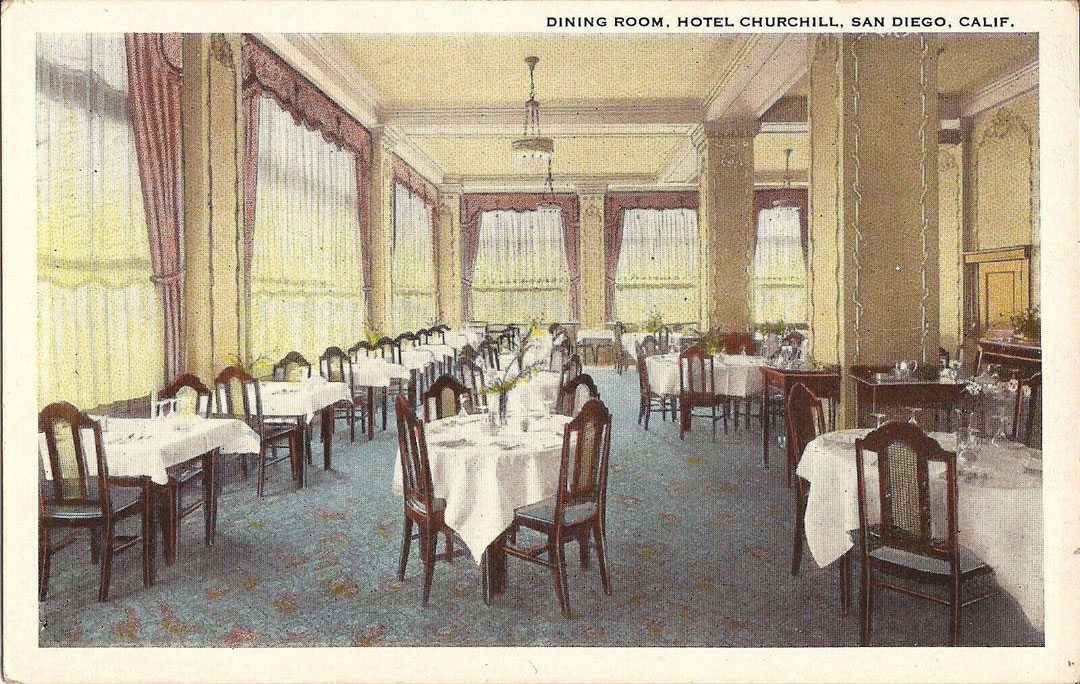 Got a match?

This 1960s era postcard shows the neon sign: