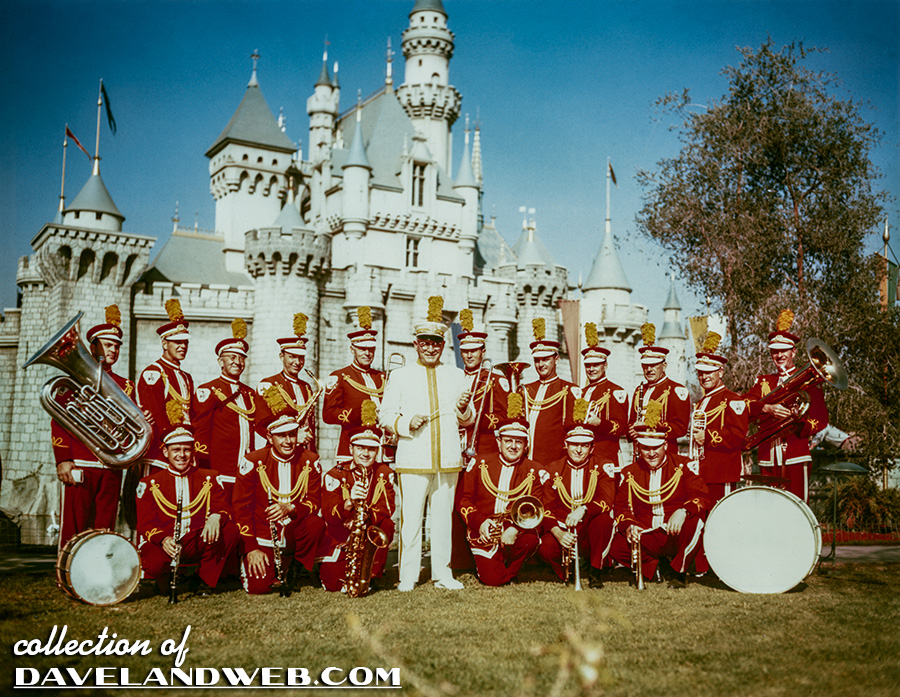 Just a quick one today; recovering from a full day at the park (much more to come tomorrow on that one!). This photo of Vesey Walker and The Disneyland Band posed in front of the Castle is from 1956. The photo came in a matte frame and was marked:
To my "Darling Daughter"
Love "Dad"
On another front, I recently acquired this photo. Any of you eagle-eye amusement park experts recognize the park that Shirley Temple is enjoying in this 1934 photo? I am guessing it is in the Santa Monica/Los Angeles area, but that's about all I know.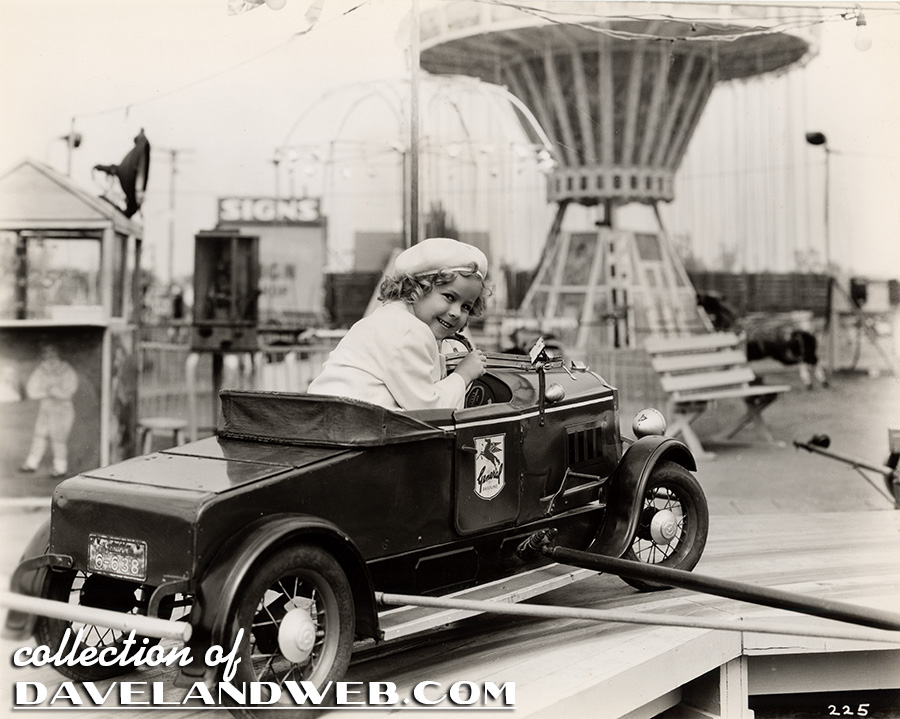 Here's a closeup of the insignia on the car: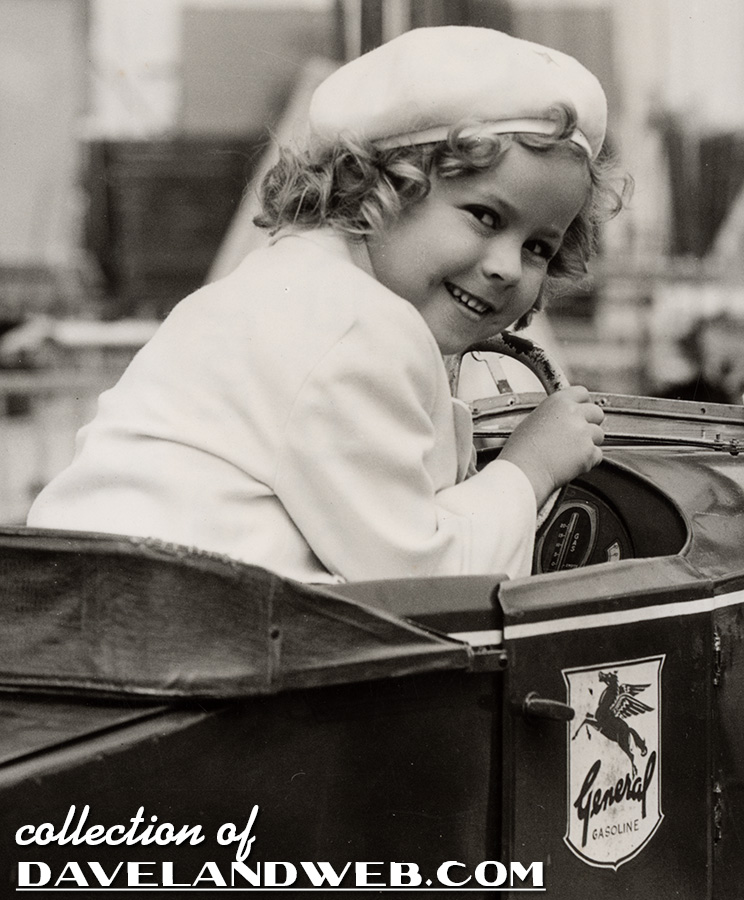 See more Disneyland Sleeping Beauty Castle photos at
my main website
.