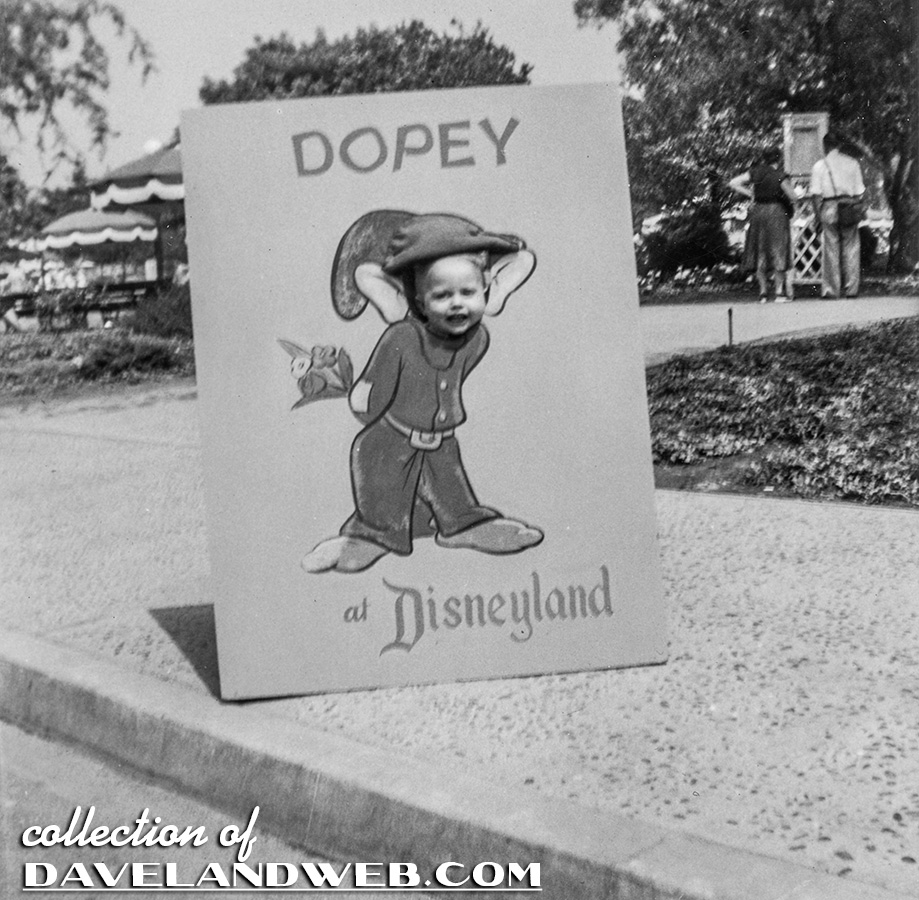 I recently acquired this shot of a Dopey cutout from Central Plaza's Art Corner. In this day of high-tech expectations, these cutouts might seem extremely primitive. Personally, I think there will be a backlash and this type of vintage fun will come back into vogue. The rest of this post shows some of the other cutouts that guests could pose behind and have their photos taken at.
Davy Crockett (spelled "Davey" for the cutout) was probably one of the most famous. In the next five photos, you can see that even these cutouts experienced some changes over the short time that they sat near Central Plaza.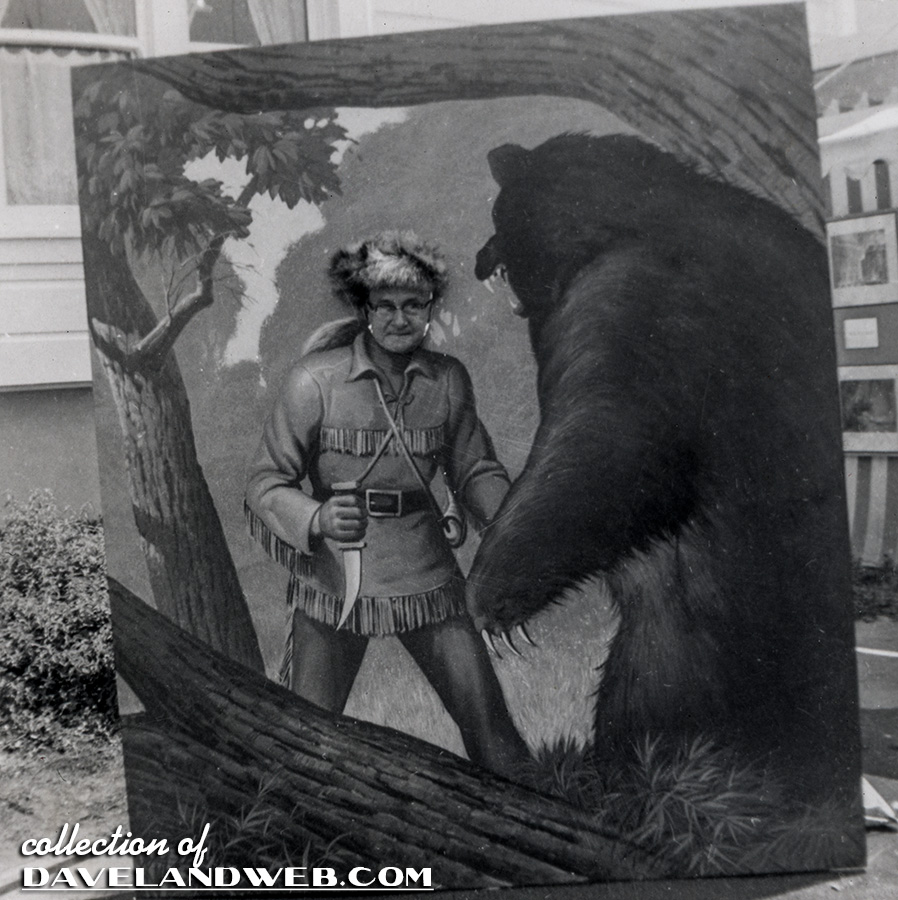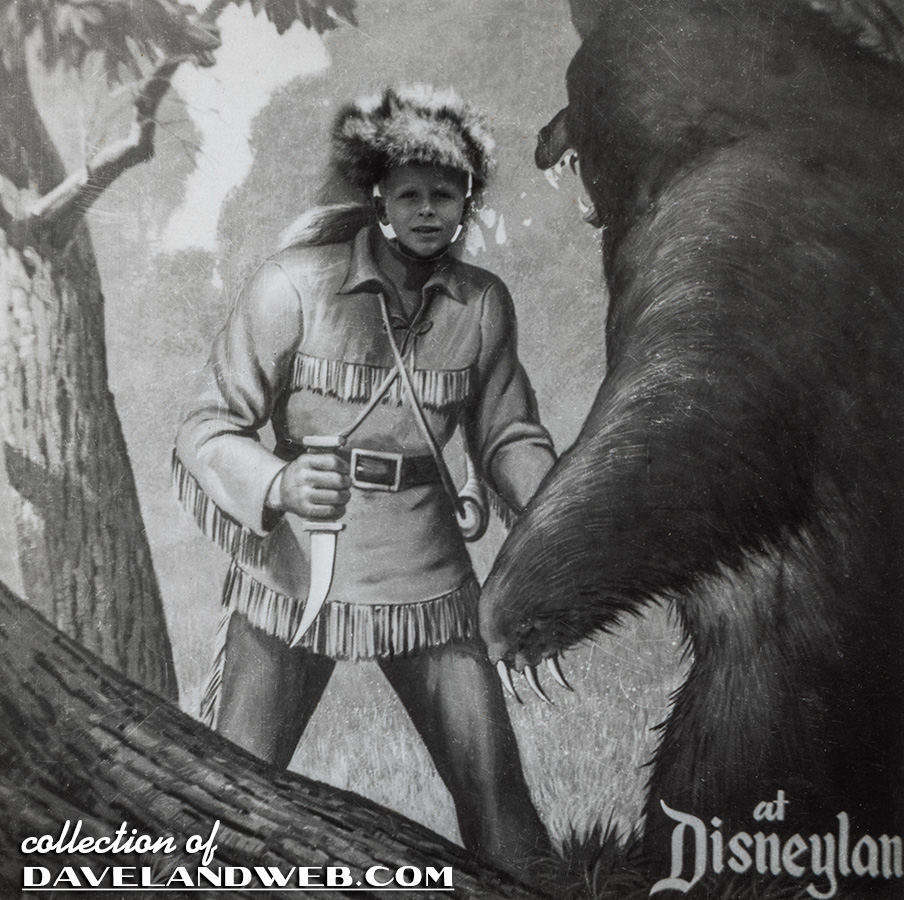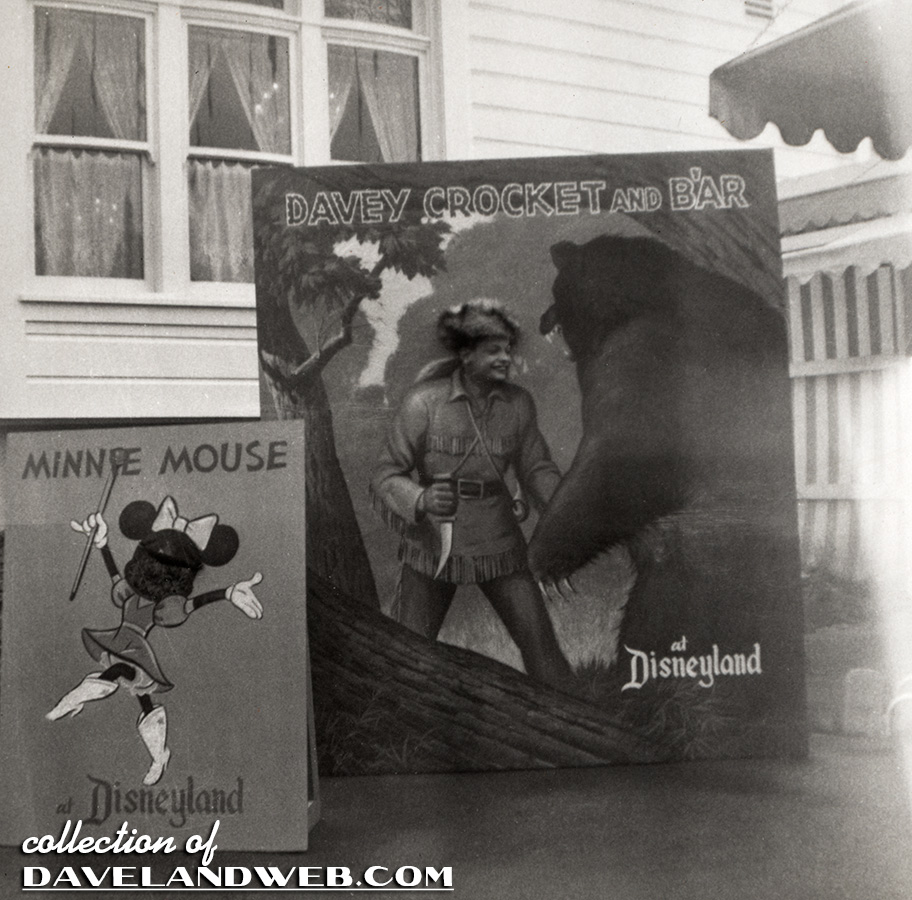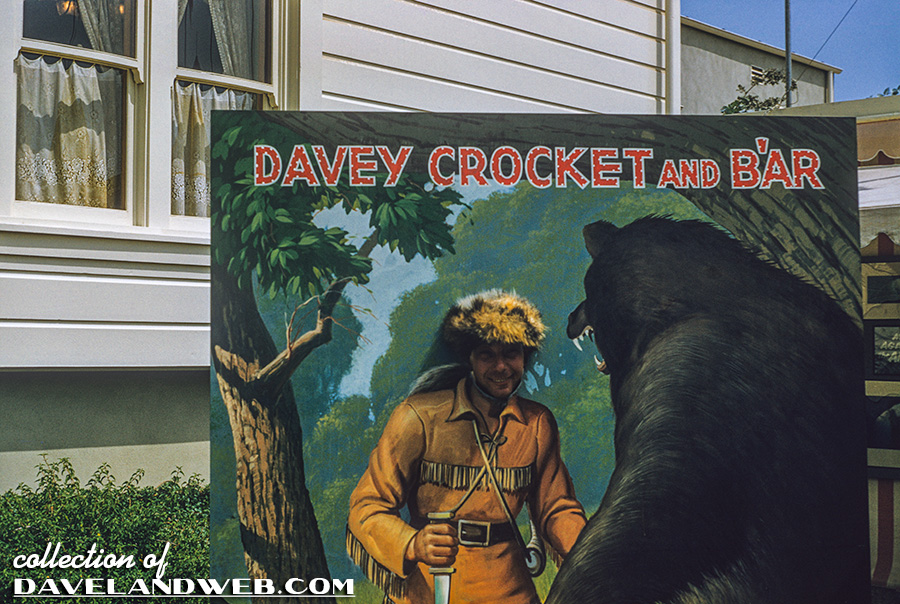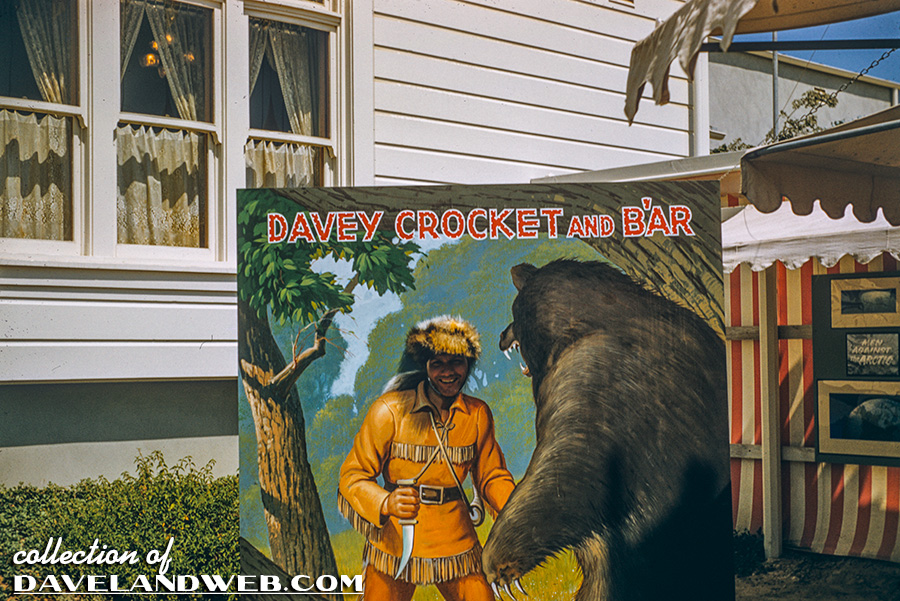 Girls could pretend they were Minnie Mouse as a majorette: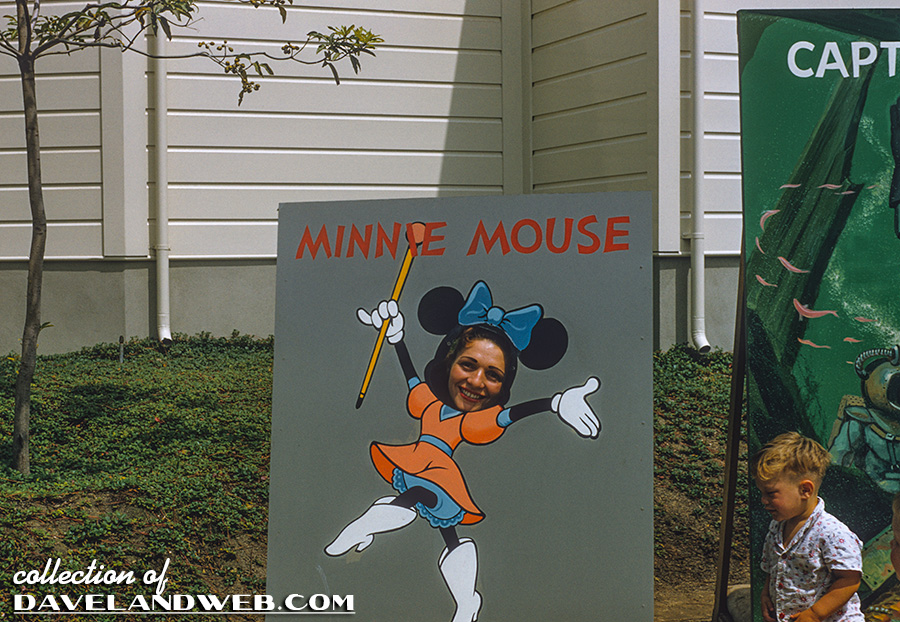 What little boy could pass up an opportunity to be Captain Nemo from the Nautilus of 20k?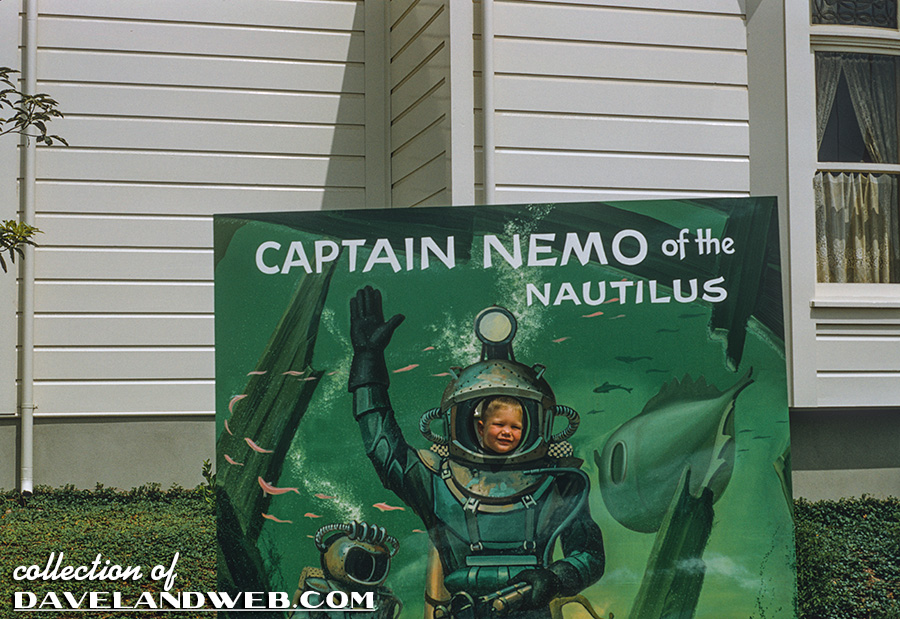 Donald Duck was popular, too, and in this particular cutout, he would lend his hat to guests for their souvenir photo. It doesn't appear that there was a Disney sanctioned photographer at this station; rather, guests could take photos themselves. Free of charge. Huh...what a concept!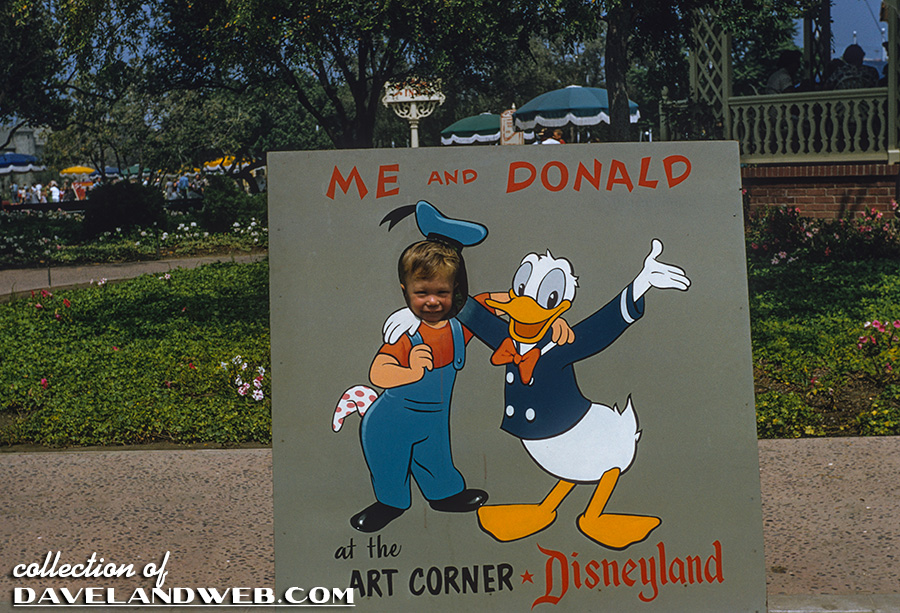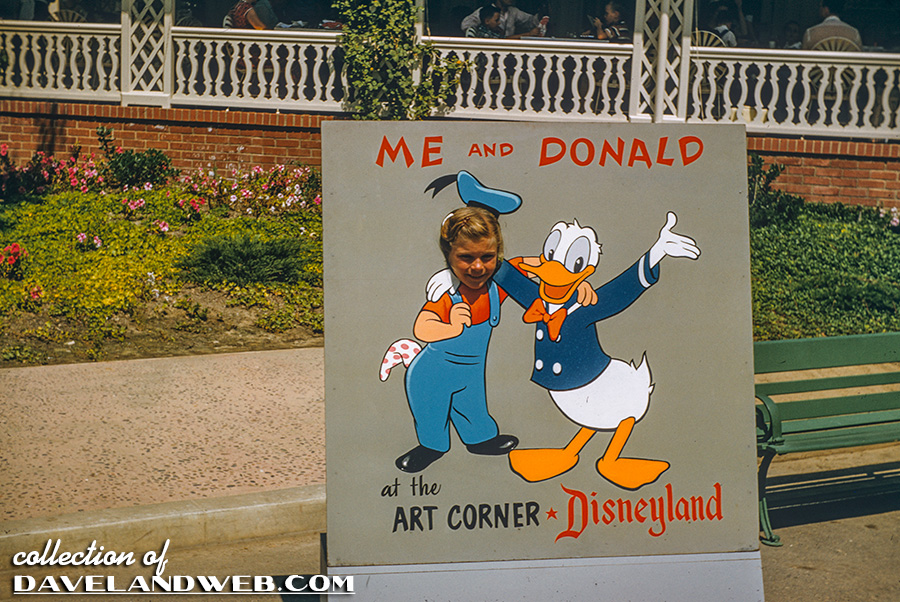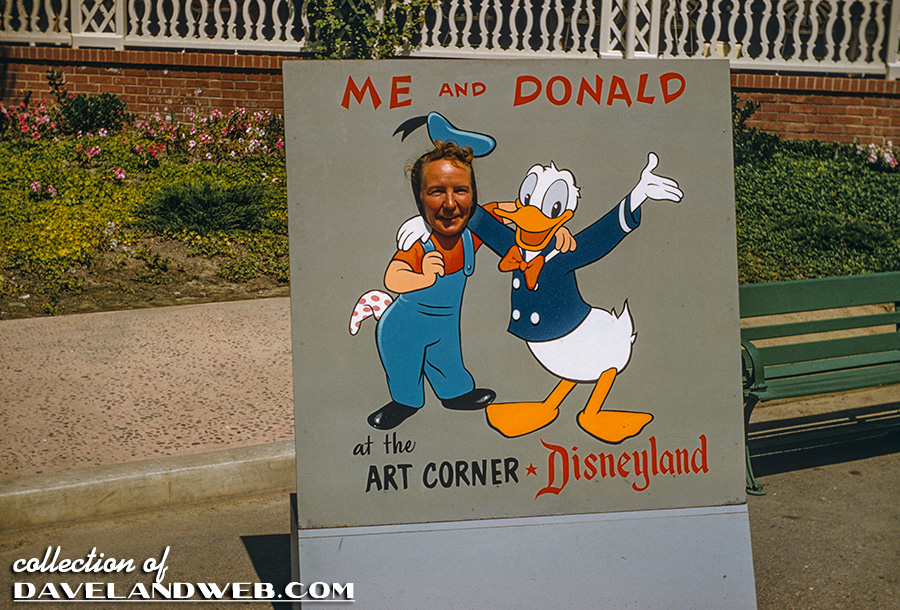 These cutouts appeared to have disappeared after 1956. The Knott's Pitchur Gallery still thrives today; perhaps something similar could do well if it were brought back to Main Street today.
View more vintage and current Central Plaza photos on my regular
website
.