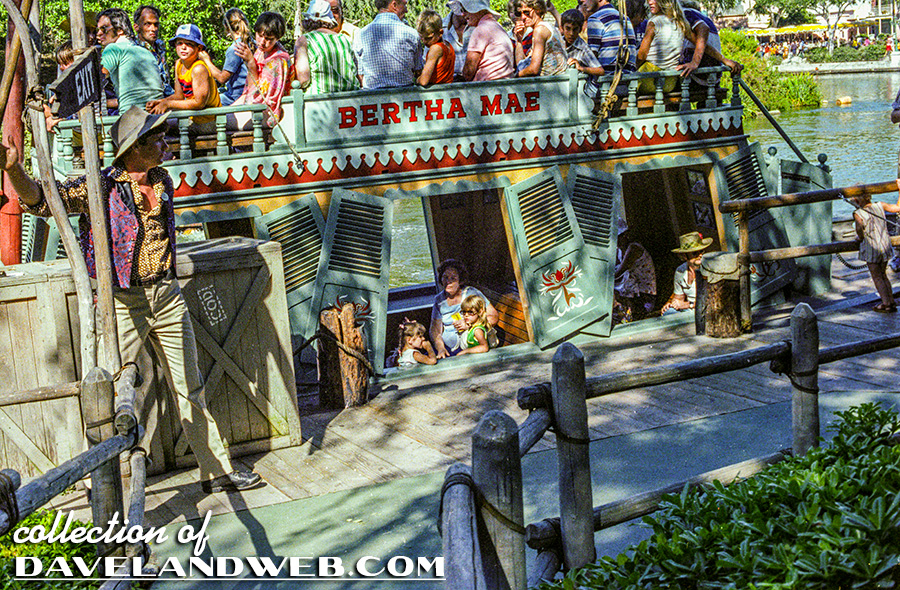 This particular shot was the main reason I bought this collection of negatives; I love the bright colors and detailing of the Bertha Mae Keel Boat.
The family attempts to navigate the Suspension Bridge; for me, the higher the number of guests on the bridge, the higher the chance that I will feel like hurling up my churro.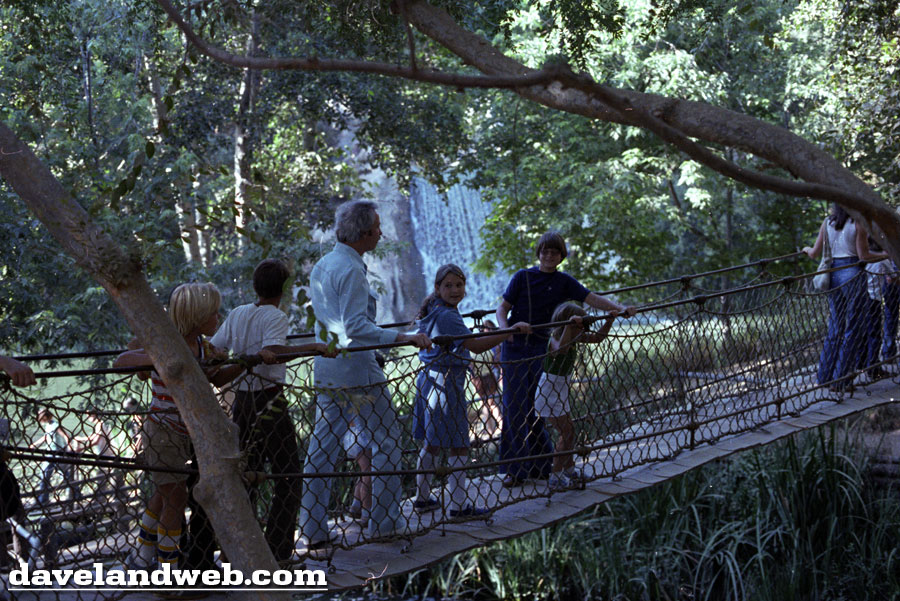 Nothing says "Sexy 70's" like a polyester shirt with epaulettes, unbuttoned to the navel with a hairy chest and gold chain poking out; too bad the young Farrah lookalike at the bottom was cut-off...I think she would have been much more interesting to look at!
2 Carrousel Cuties!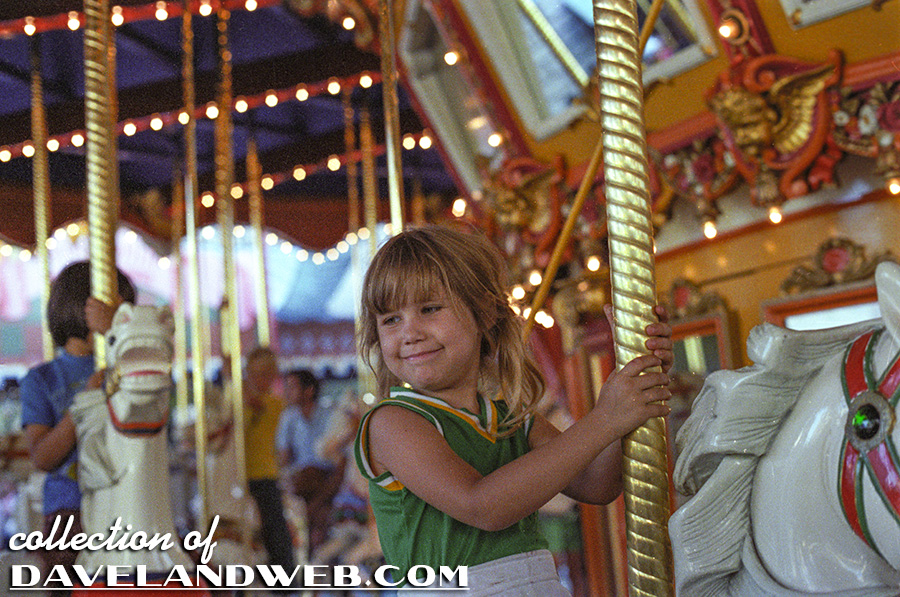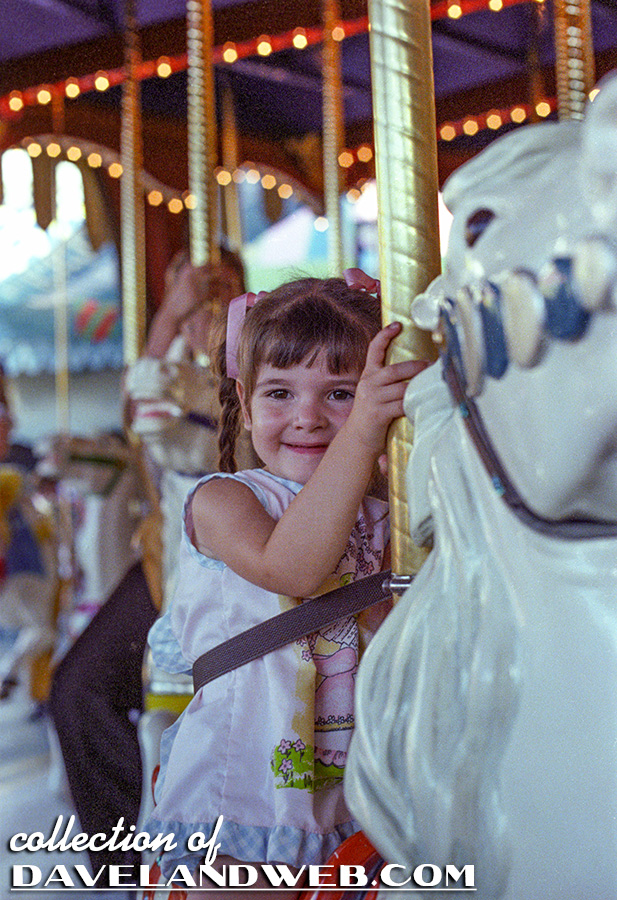 See more Disneyland photos at
my main website
.