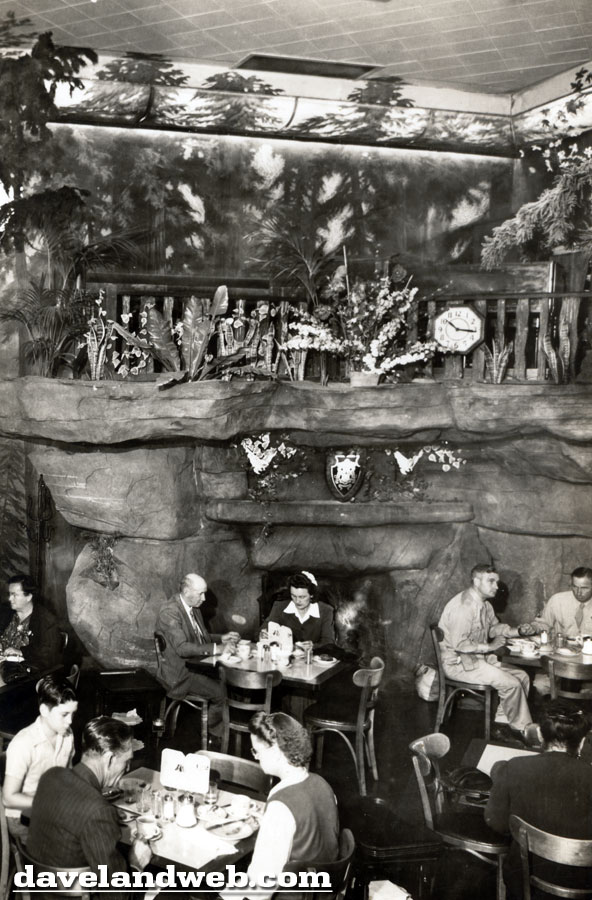 Daveland will take you all over the place; from the most famous to the most obscure. Today's entry is a semi-hidden gem I learned about while taking a walking tour of historic Los Angeles Movie Palaces. This gem I refer to is a restaurant called Clifton's Brookdale Cafeteria.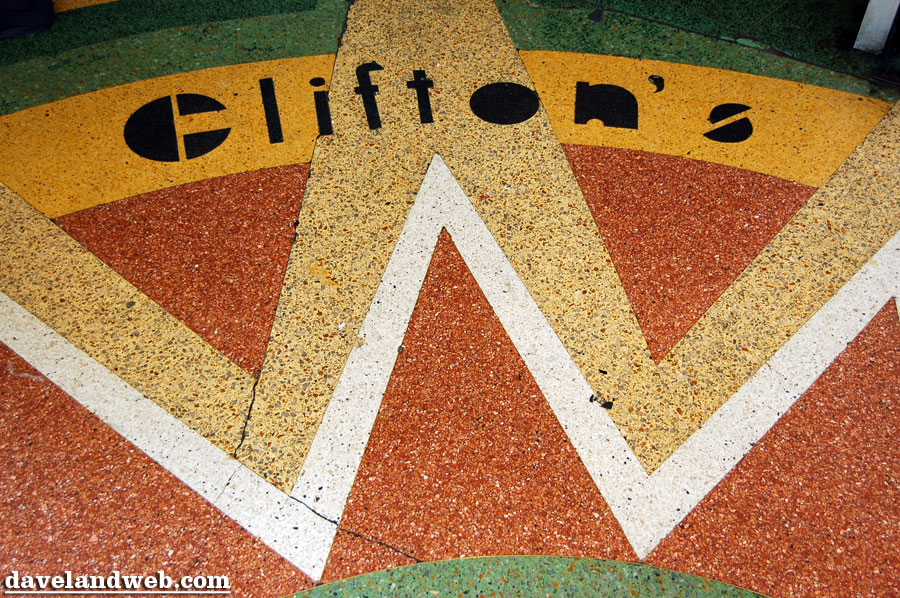 The first thing you see outside is the very cool vintage terrazzo floor at the entrance of Clifton's, featuring a number of Los Angeles landmarks.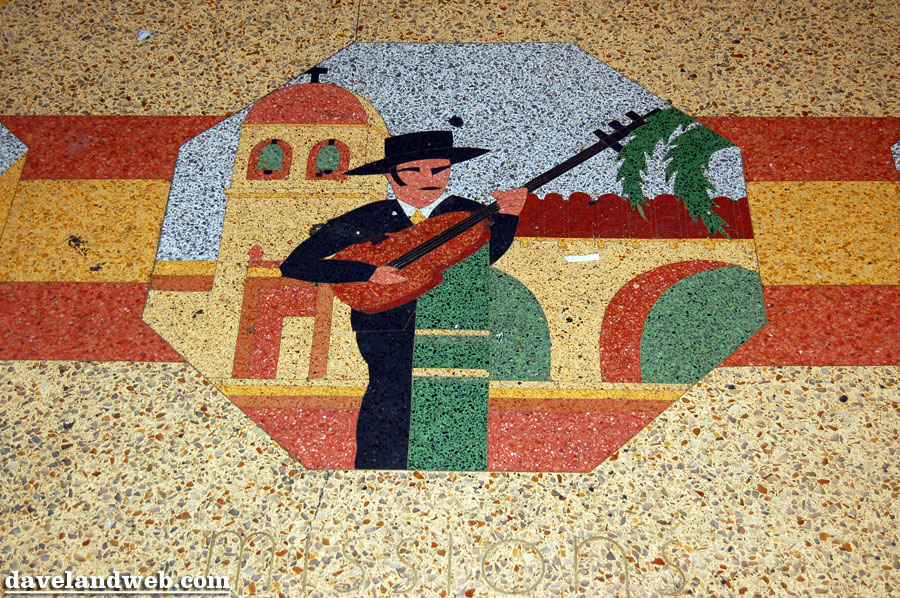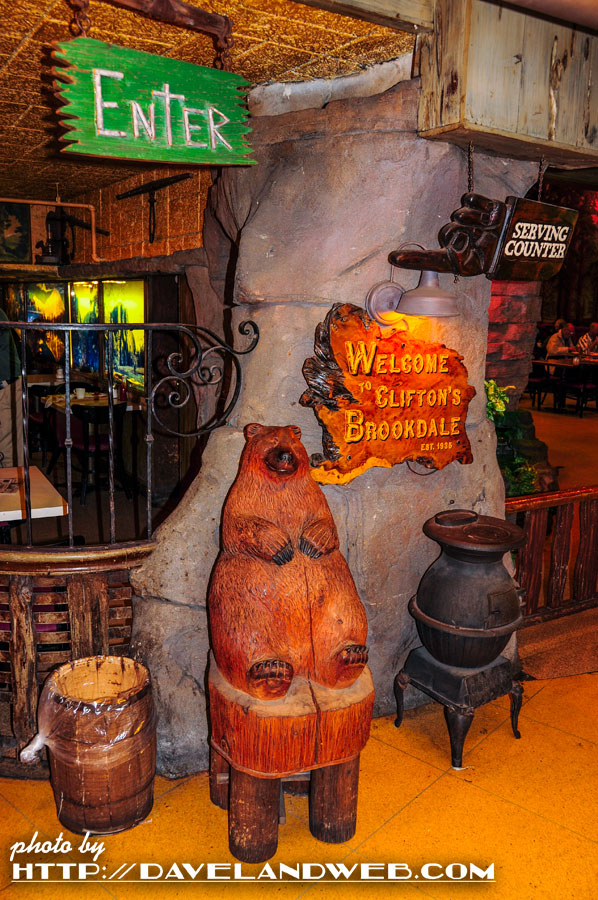 Inspired by his youthful memories in the Santa Cruz mountains, Clifford Clinton transformed a ho-hum Los Angeles eatery into an artificial woodland paradise back in 1935.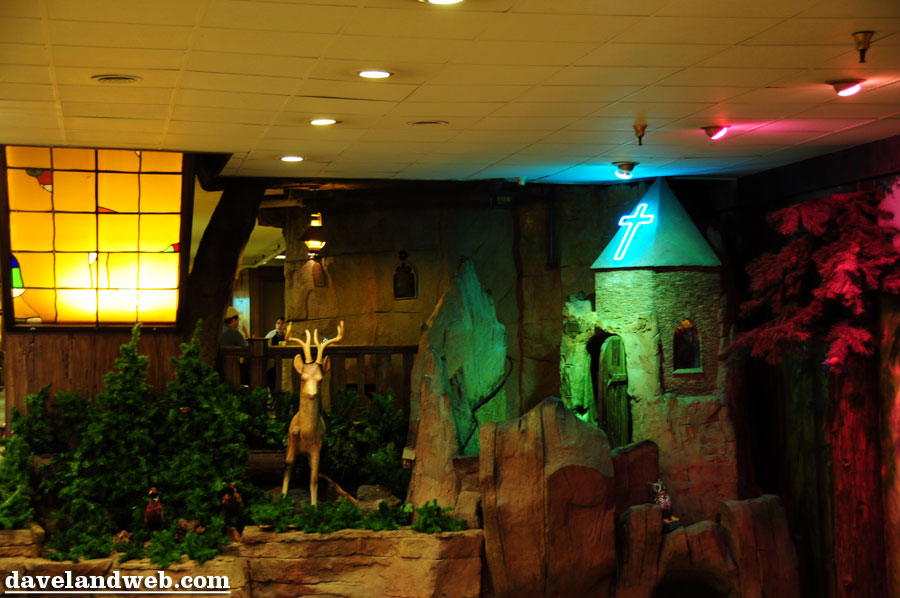 What's the food like? Well, it's hard to describe. Just picture a school cafeteria, with just about ANYTHING you could imagine (and I mean anything). The quality is decent, the selection will blow your mind, and the atmosphere will take you back to a kinder and gentler time. We could all use a little more Clifton's!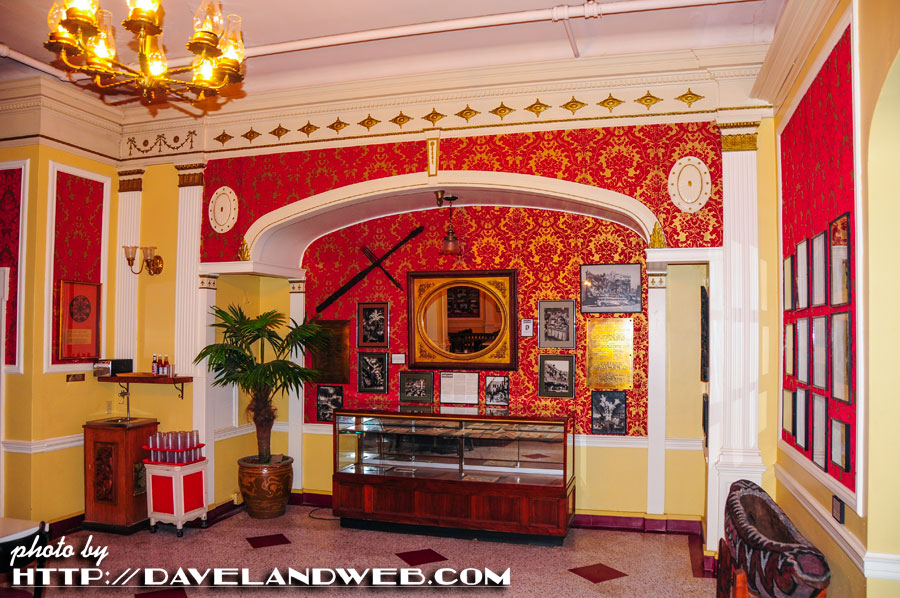 Clifton's continues to practice Clifford Clinton's philosophy of treating customers as "guests" and employees as "associates" and still offers a guarantee of "Dine Free Unless Delighted."
[Clifton's closed in 2018 and became Clifton's Republic, a nightclub]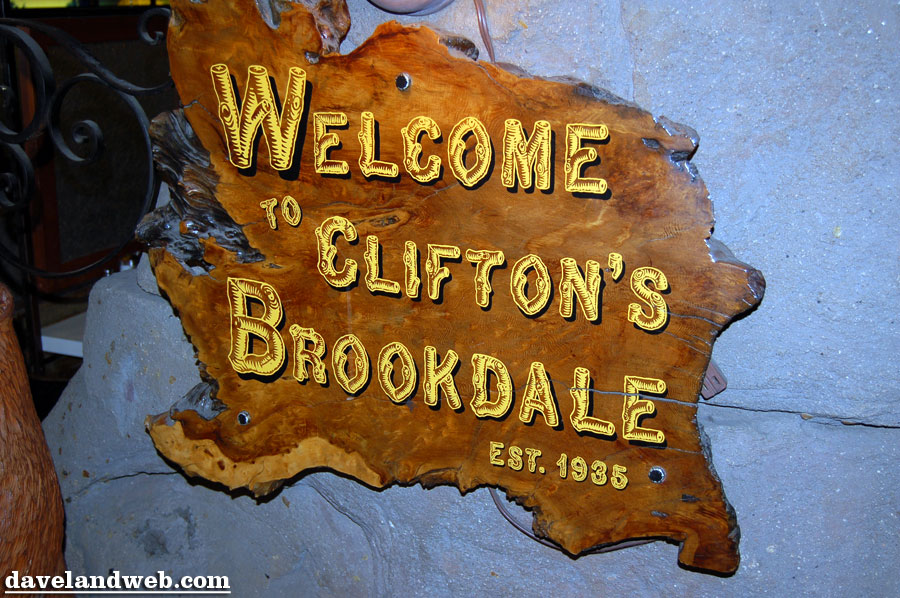 See more Clifton's photos at
my main website
.