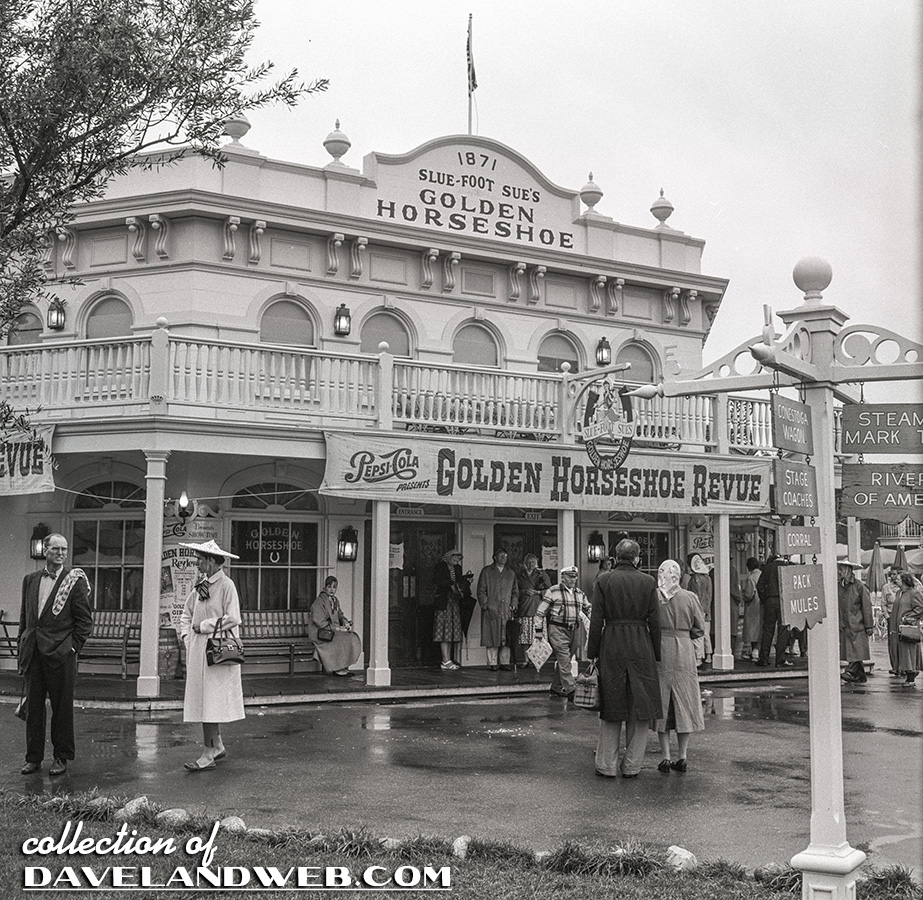 I love color as much as the next person (especially the original richly saturated three-strip Technicolor), but there's something fantastic about a vintage black and white photo. This series of undated negatives is most likely from 1957 and provides some sharply detailed views of early Disneyland. Only a few per day, so please be sure to check out every inch of these historic images. Today's views are of the Golden Horseshoe Saloon, which is still in operation today.
It appears to be a gloomy day in southern California, with many of the ladies decked out in scarves or Asian-influenced souvenir paper hats. This zoom-in shot shows the original sign in front of the saloon that features Slue-Foot Sue. There's also a gentleman with a determined stride, wearing a nautical-type cap and carrying what appears to be a souvenir bag. Can you tell I love noticing little details and trying to figure out what the story is of the people in the photo? OK, I'll try to tone down my enthusiasm.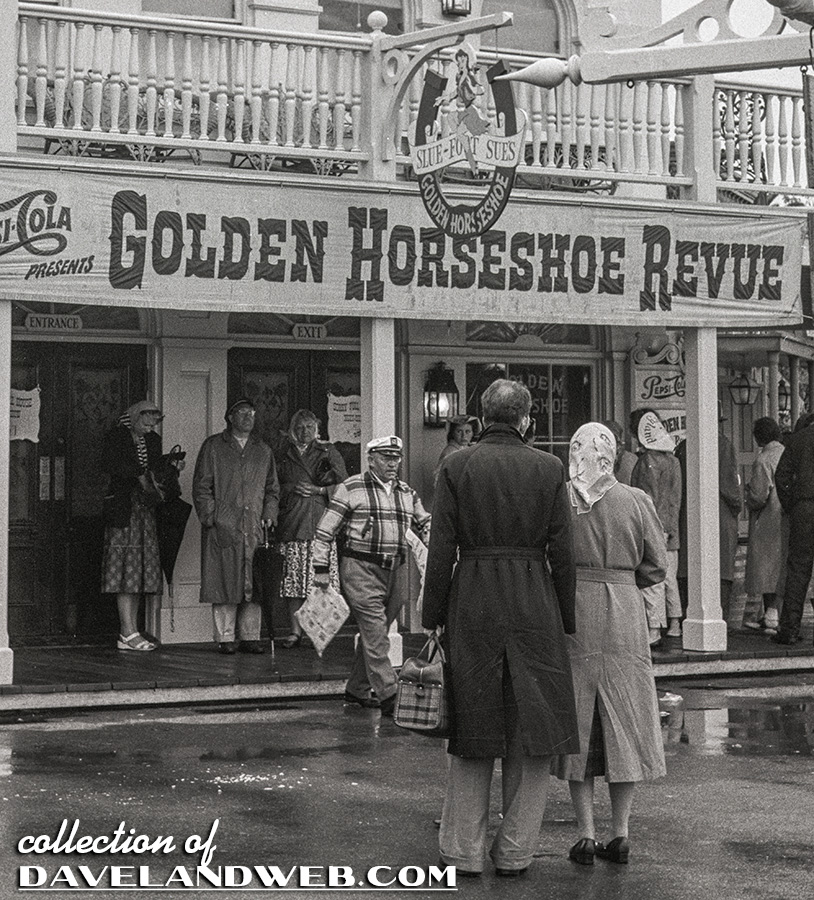 Inside, we see Betty Taylor wowing the guests with her vocal talents and warm stage presence.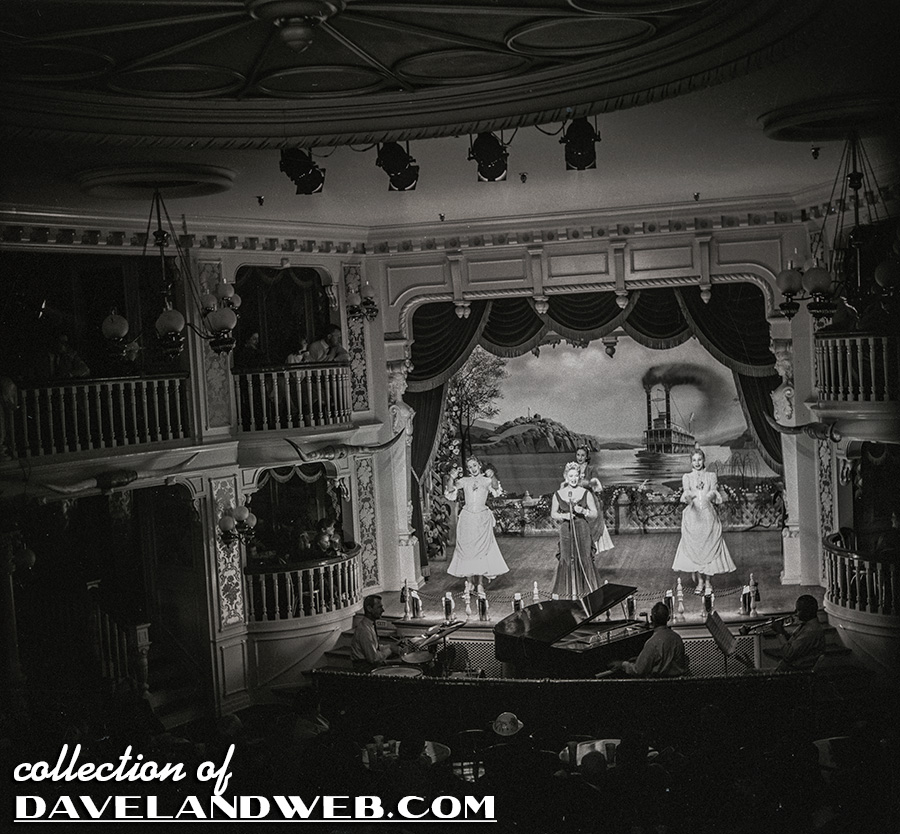 Today, the Horseshoe still serves up daily homespun entertainment with musical comedy shows on the stage as well as vaudeville inspired live teasers outside the theater to entice guests to come inside.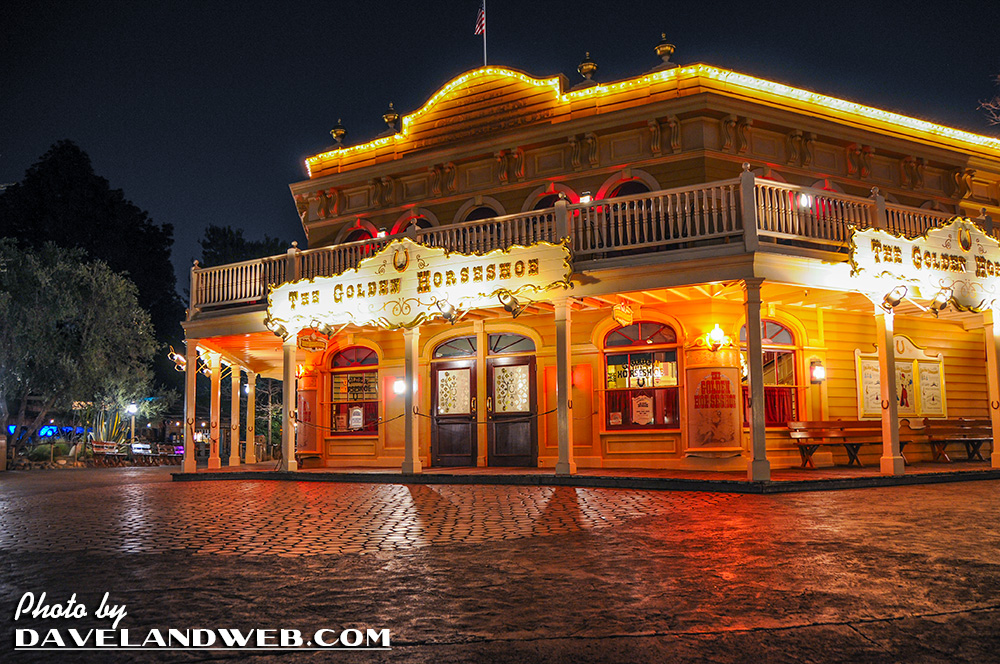 View more Disneyland Golden Horseshoe Saloon photos at
my main website
.