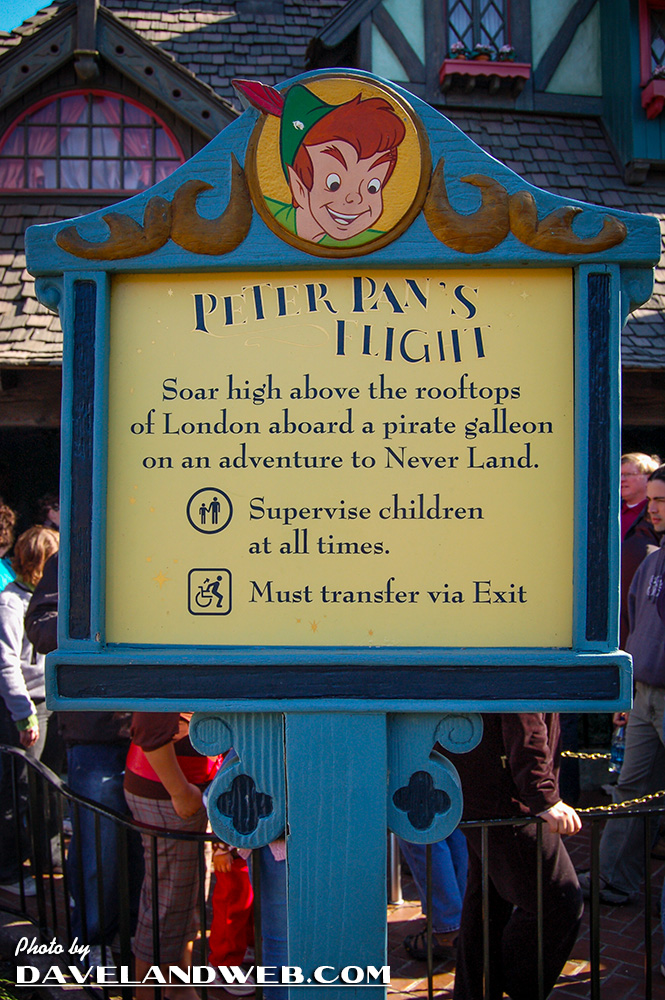 With Disneyland, it's always difficult to pick favorites; each attraction has its own charm and style, making it an almost foolish task to compare. However, when it comes to Fantasyland dark rides, Peter Pan's Flight wins without any doubt. To fly through the air in a pirate ship over London is one of the most magical experiences that a guest can experience in the park.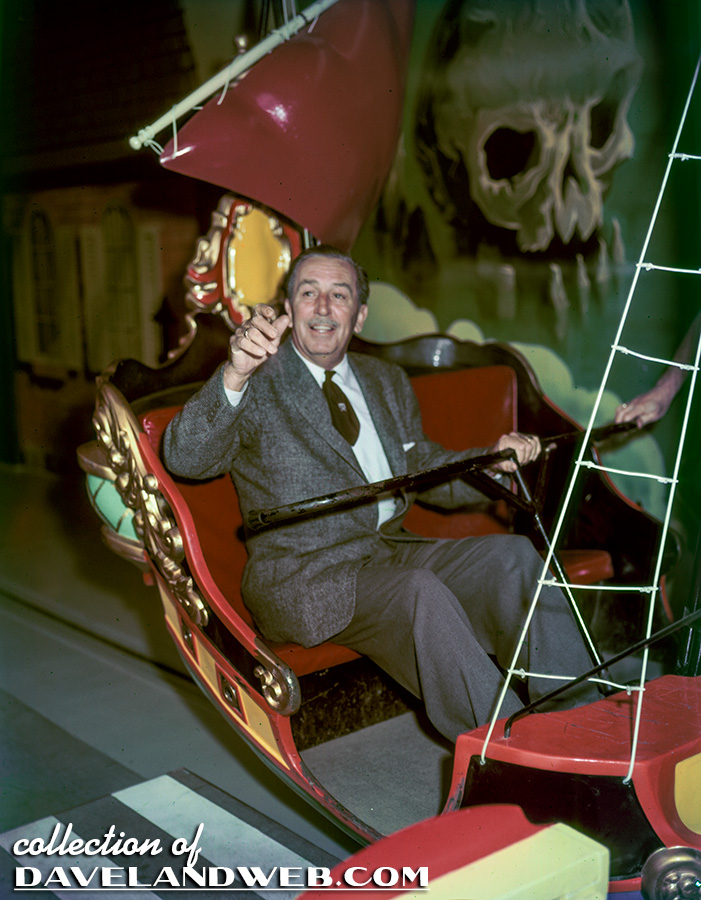 I love this shot of Walt, just about to take off by himself, pointing out something to the cast member who has just fastened him into the galleon.
As an added bonus, I have done some Photoshop work and stitched together a number of photos to be able to recreate the mural that is in the entrance queue for this attraction; be sure to scroll to the right, as these suckers are purty large!
These two vintage views show the mural as it was originally seen before the 1983 Fantasyland overhaul: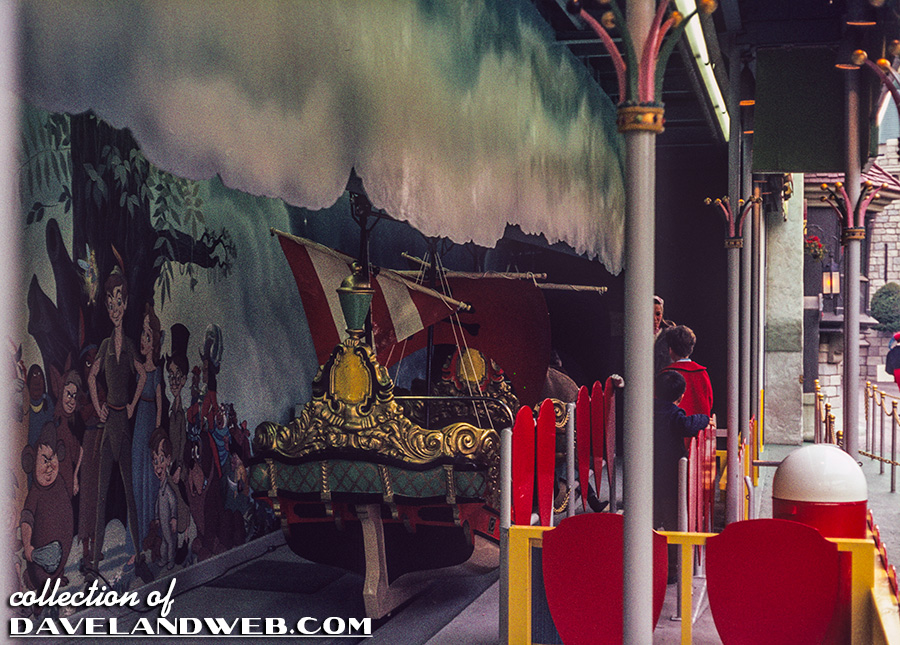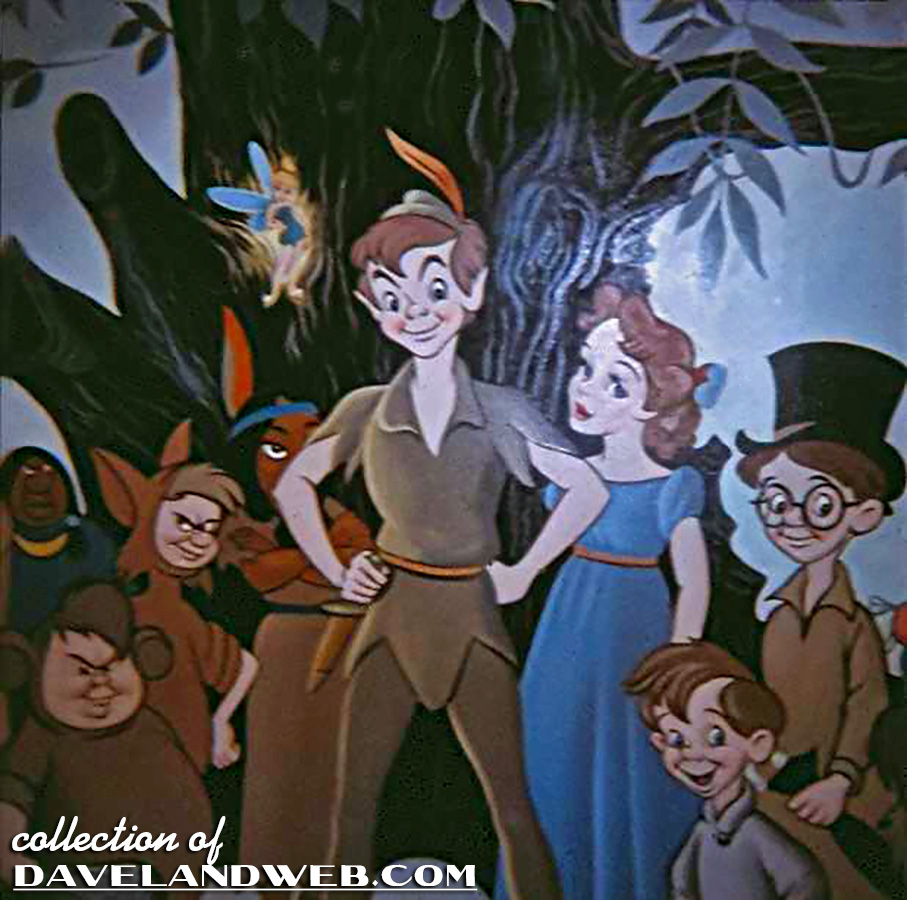 View more Disneyland Peter Pan's Flight photos at
my main website
.