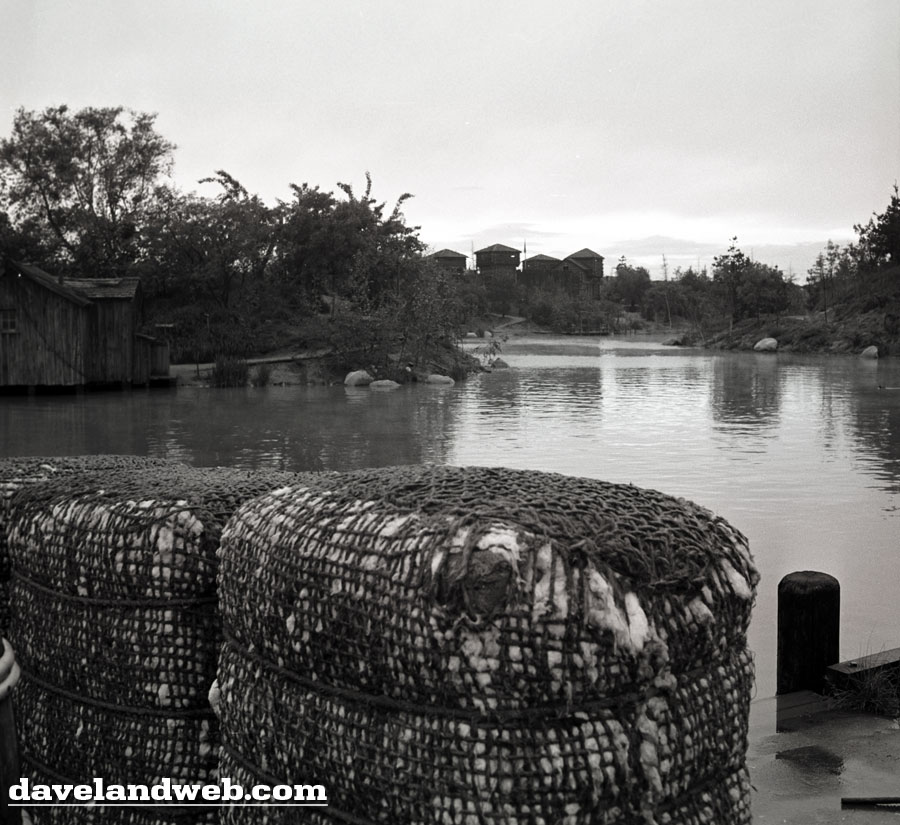 Two shots of the Rivers of America today. Shot number one is a little baffling; apparently the photographer was enamored with the bale of cotton prop located near the dock of the Mark Twain. Would guests today be able to figure out why a bale of cotton would be appropriate in Frontierland near the River and New Orleans Street?
For a little more excitement, we'll zoom into Fort Wilderness.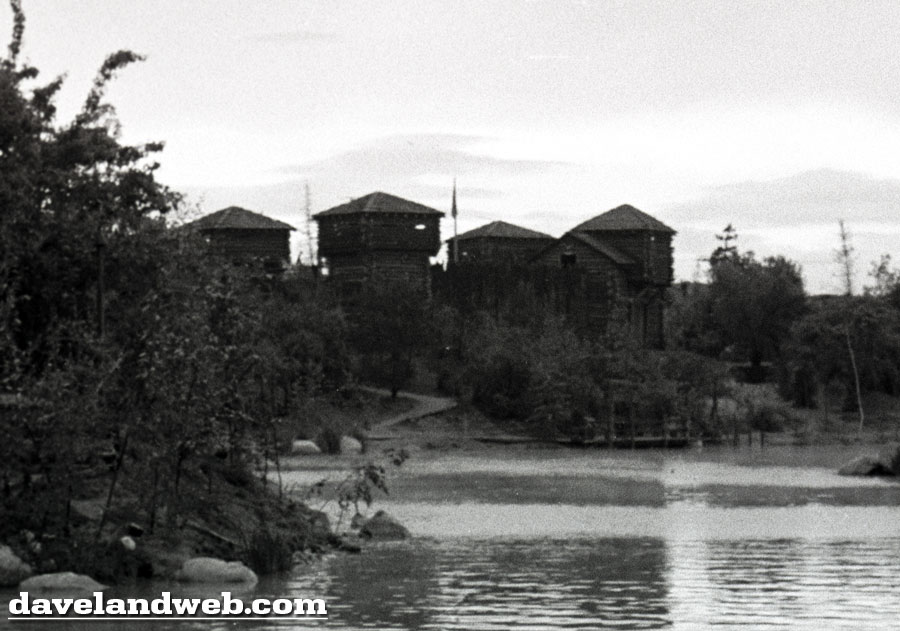 The reason for the bale of cotton shot might have just been solved; perhaps the photographer was just waiting for the Mark Twain to round the bend. His patience was rewarded here as The Floating Wedding Cake appears in sight.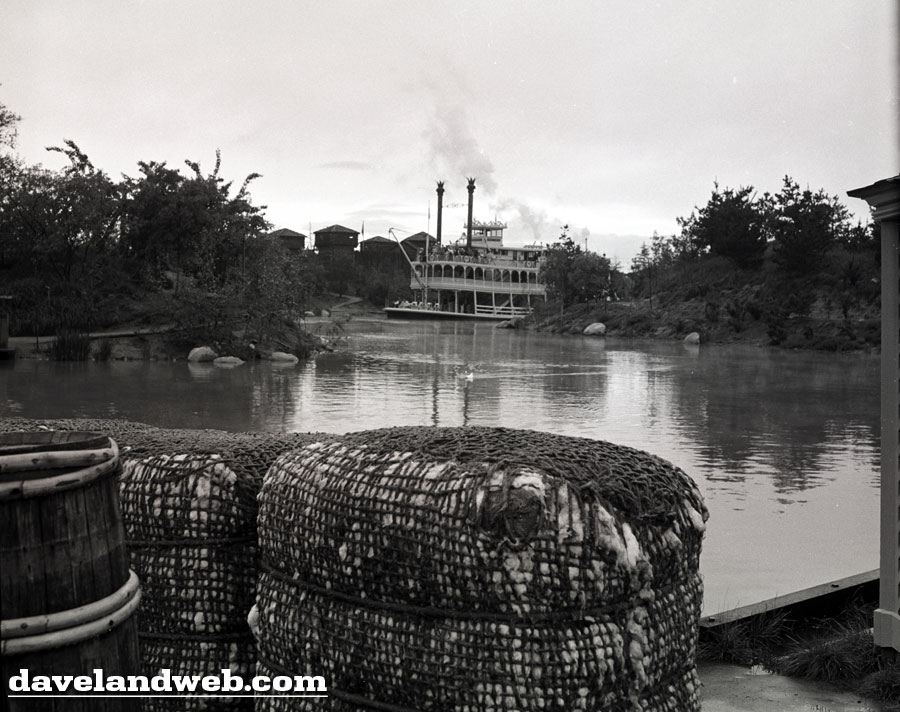 In this close-up view, the top deck appears to be jam-packed; the lower deck with seats seems virtually empty. Apparently the guests all craved a bird's-eye view on this day.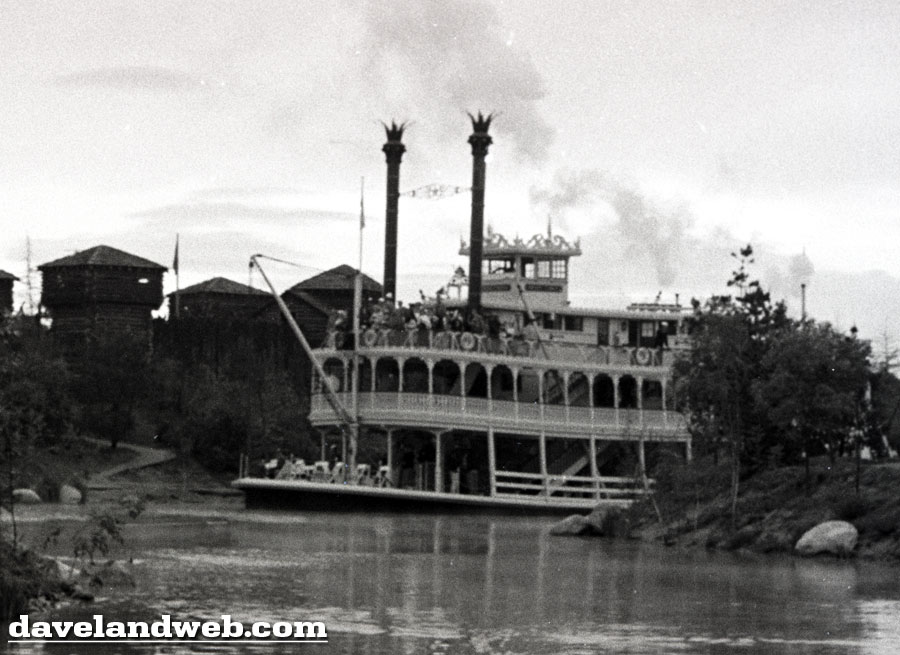 Happily, the Mark Twain still takes guests around the Rivers of America, and thanks to the aggressive scheduled maintenance program, the 1955 boat practically sparkles. Standing near the dock today though, it would be difficult to see much other than trees from this view: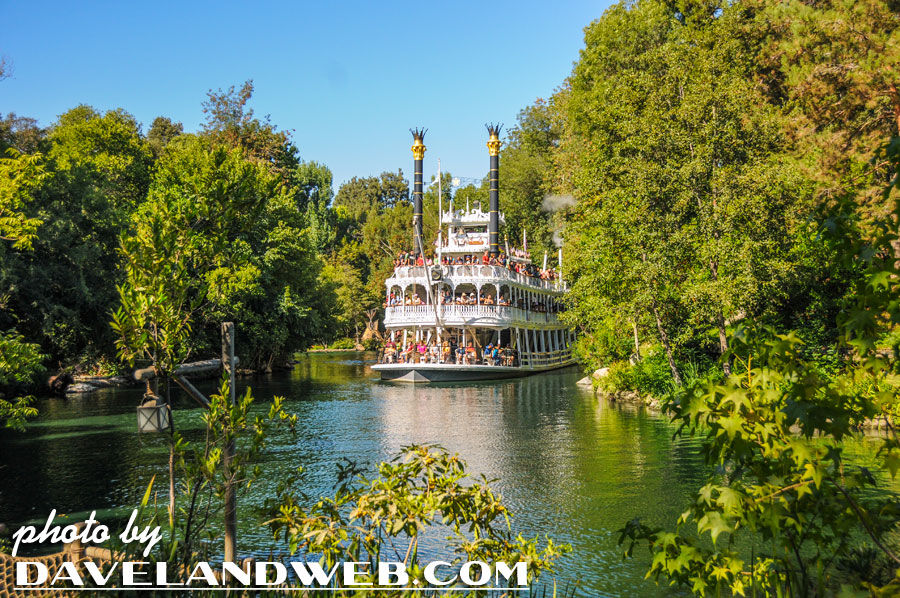 As for Fort Wilderness, the poorly rebuilt structure is a shadow of its former glory, with only the recently constructed restrooms accessible to guests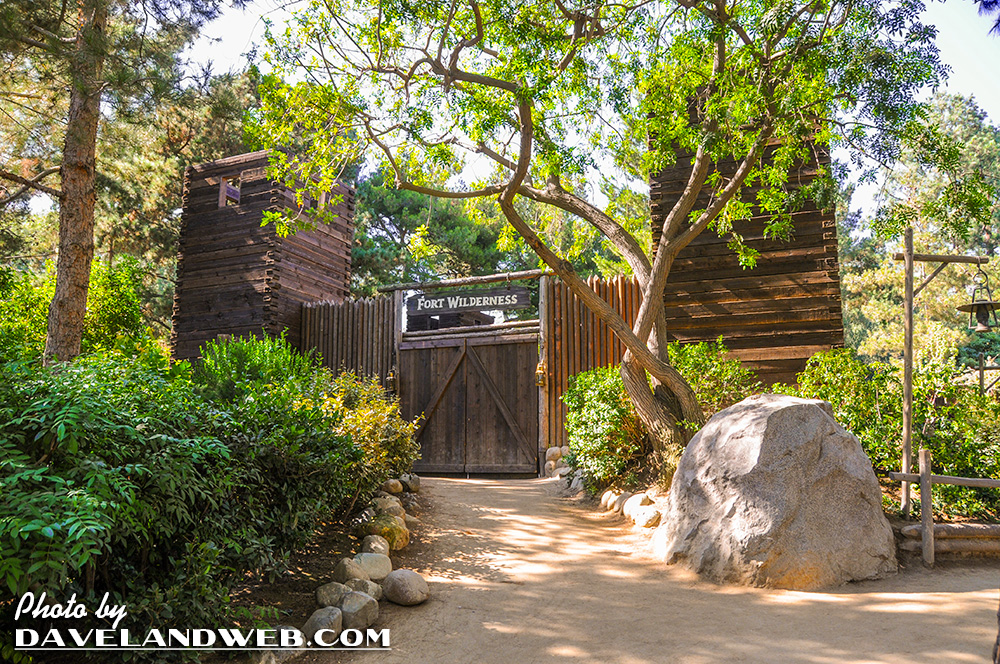 View more Disneyland Mark Twain photos at
my main website
.