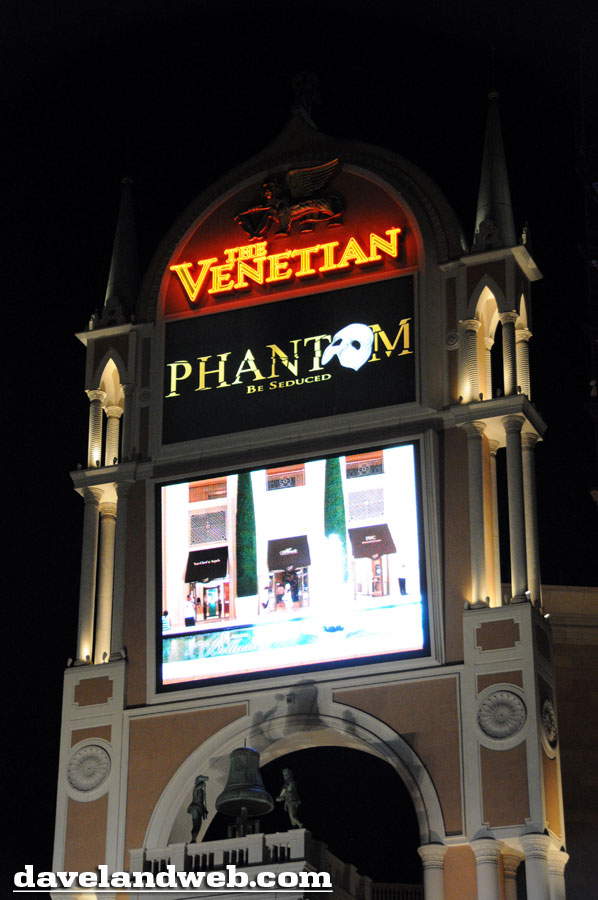 Over at the Venetian Hotel in Las Vegas, Phantom of the Opera and Madame Tussaud's Wax Museum are two of the major attractions for visitors to Las Vegas.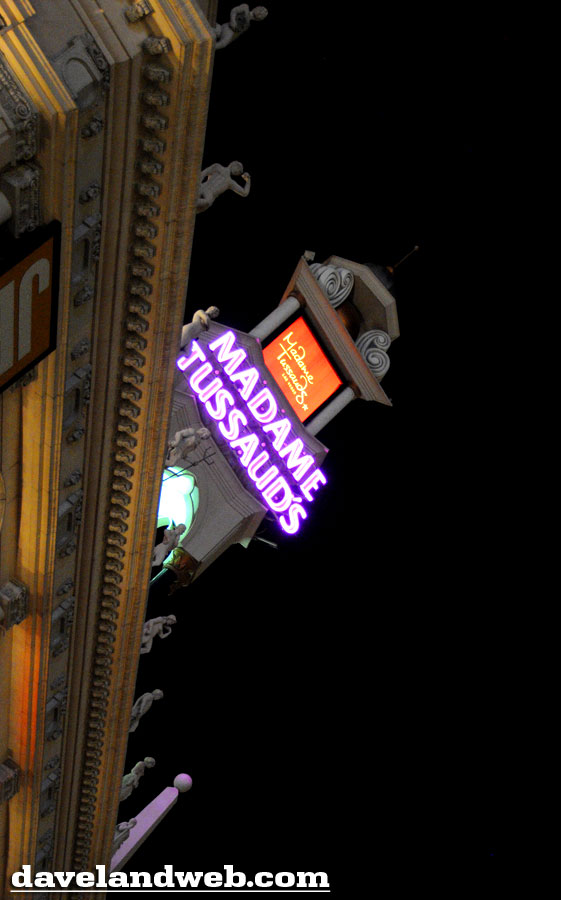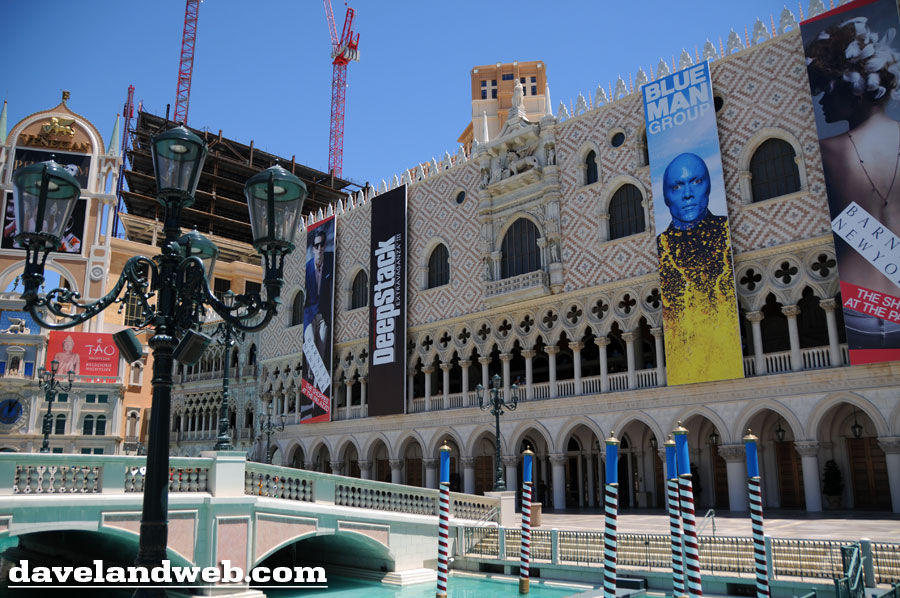 Like Disneyland, Vegas has a total different look at night when the sun goes down and the magical lights turn on.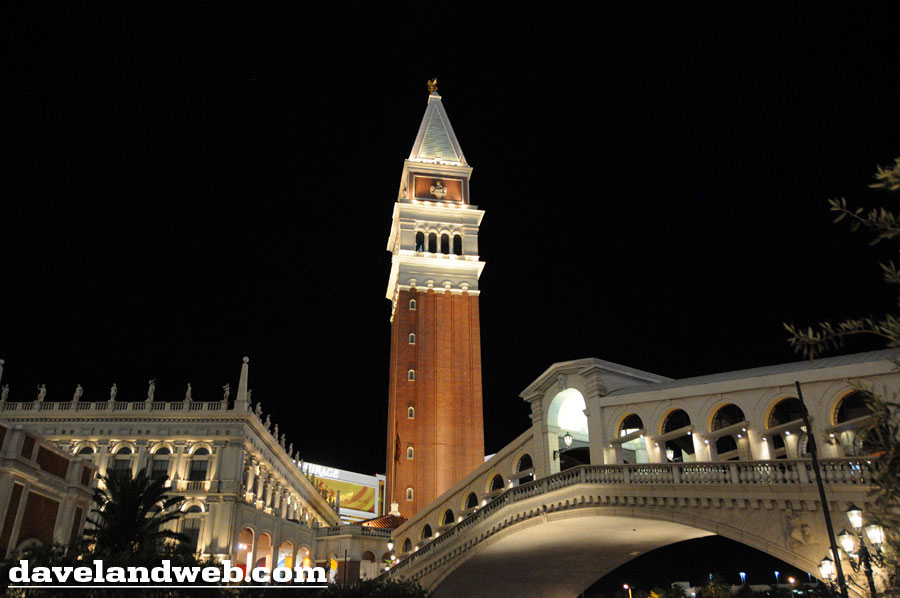 The interior of The Venetian is richly detailed and slightly over the top; just what you would expect when Italy and Las Vegas collide.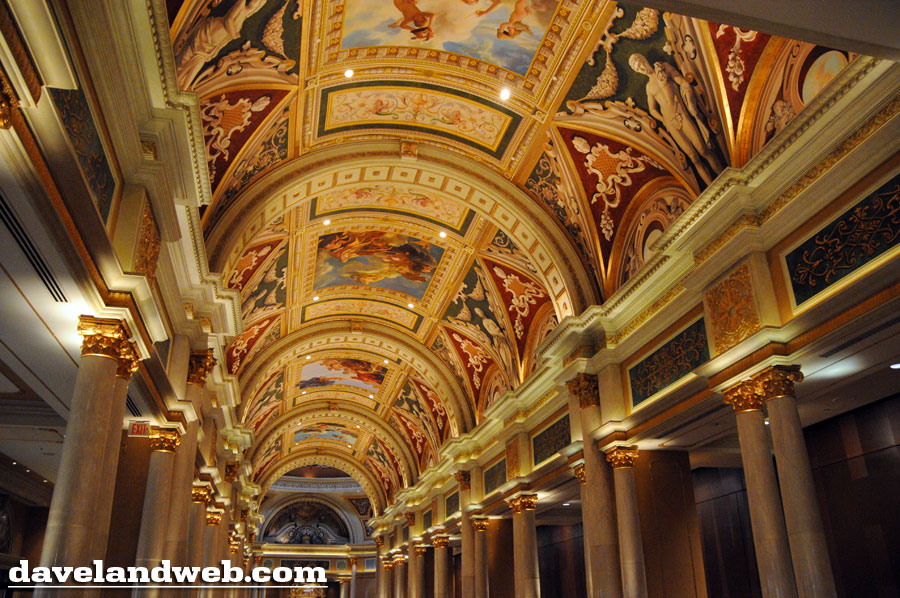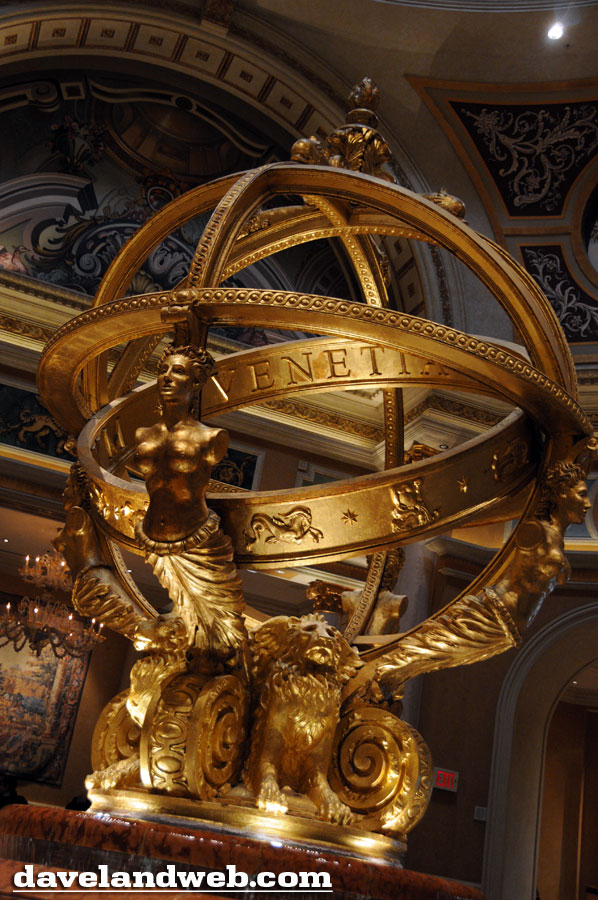 I've seen "Phantom of the Opera" on Broadway, but even that amazing production is outdone by the Las Vegas version. The music, the sets, and the moving story still brought chills the second time that I watched the show. If you've seen the movie, please don't let that deter you from seeing the theater production!
Even the theater itself will cause your jaw to drop; decked out like a vintage playhouse, "dummies" populate the sideseat, dressed in historic era-appropriate clothing.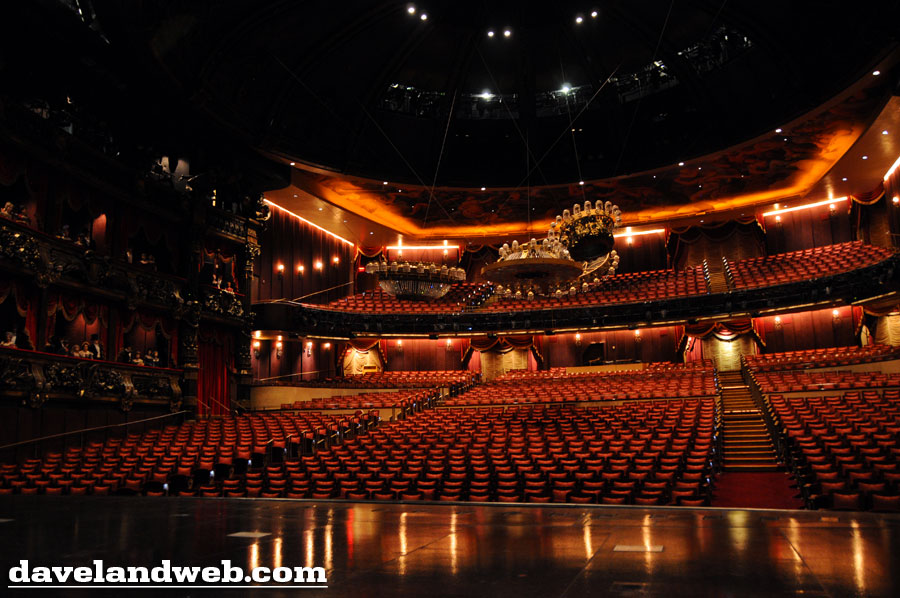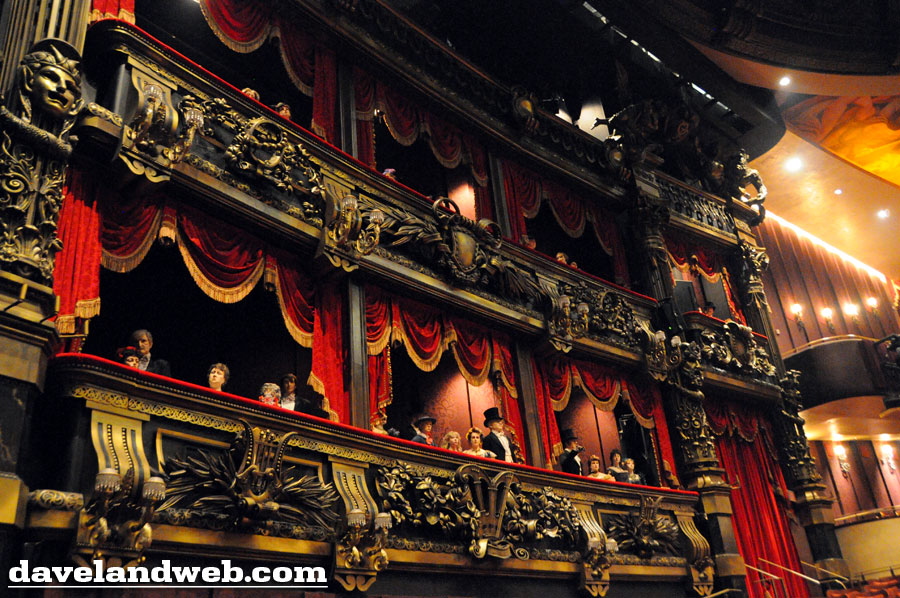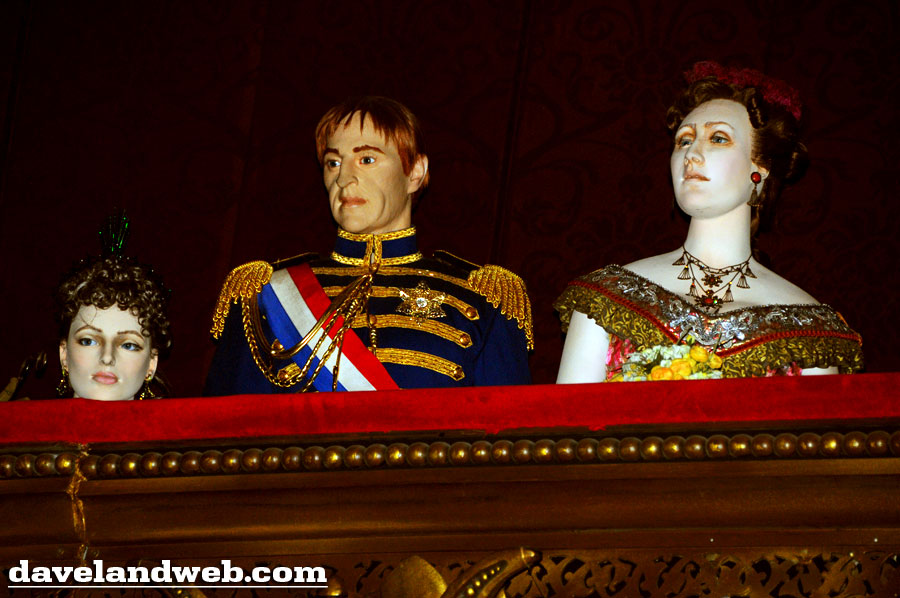 Falling overhead at a speed of 35 mph, this combined set of 4 chandeliers would be enough to cause even the bravest theatergoer to invest in a set of Depends!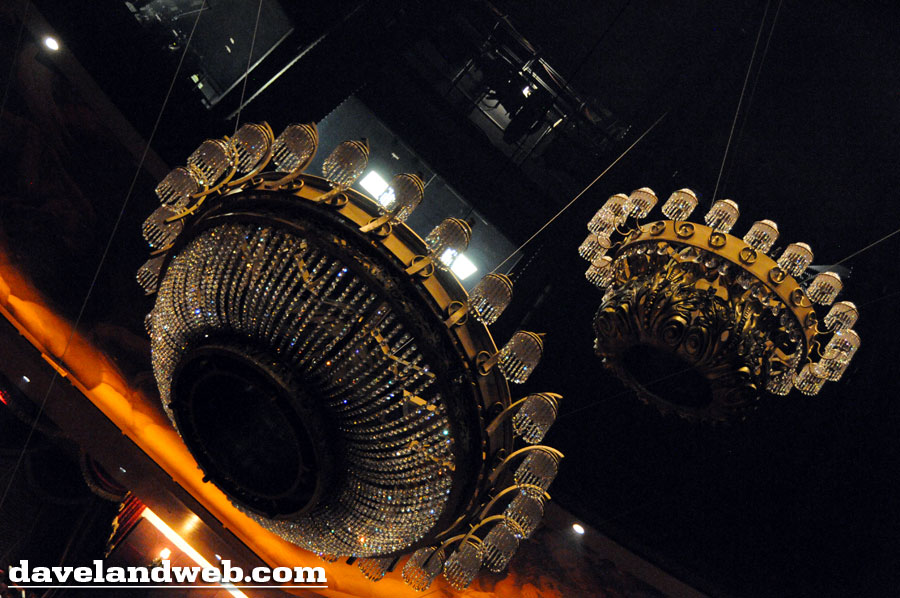 For the Las Vegas production, even the Phantom's makeup was revisited. With a new set of facial molds, the final result is stunning, as shown here by The Phantom himself, Anthony Crivello. Discussing the new molds, Crivello is having the final remnants of his Phantom "face" removed before he goes home after his performance.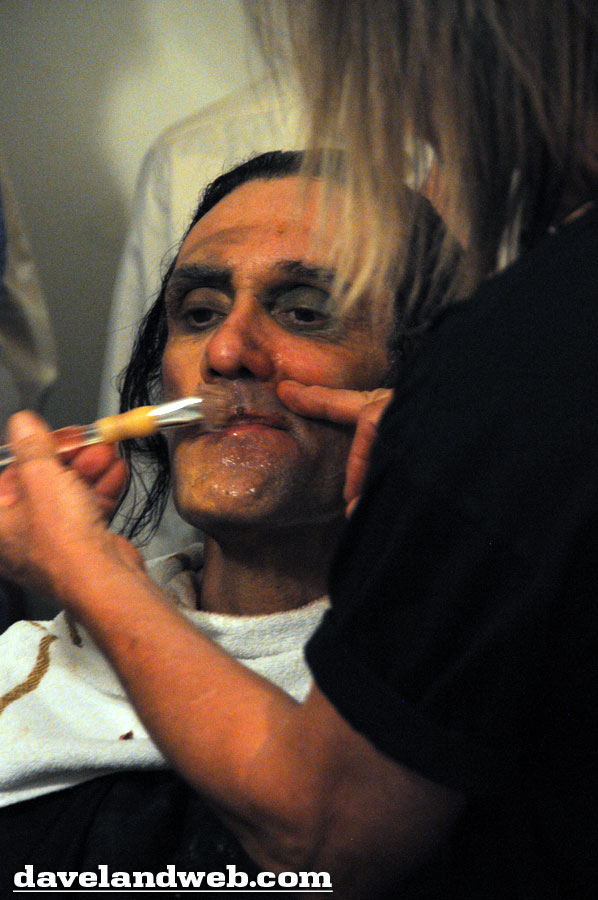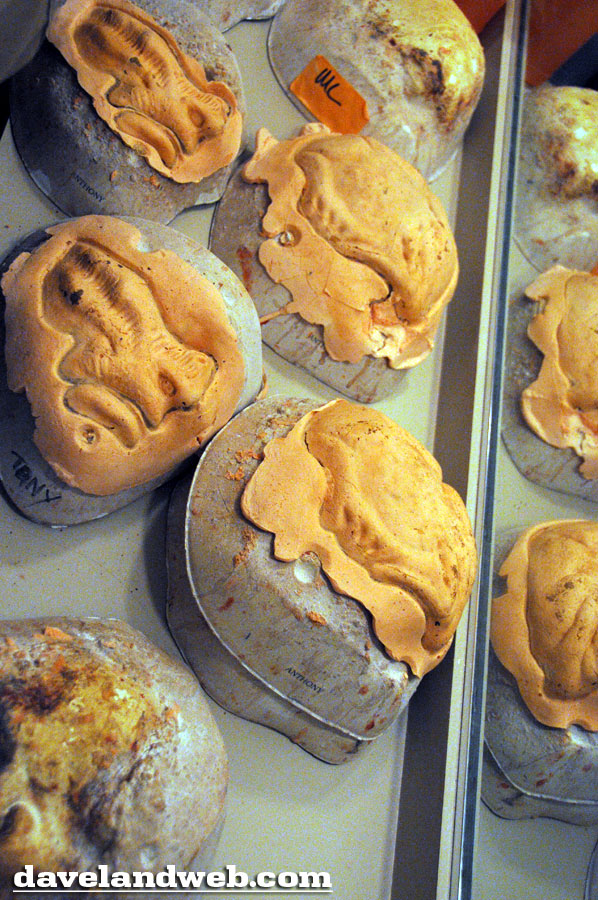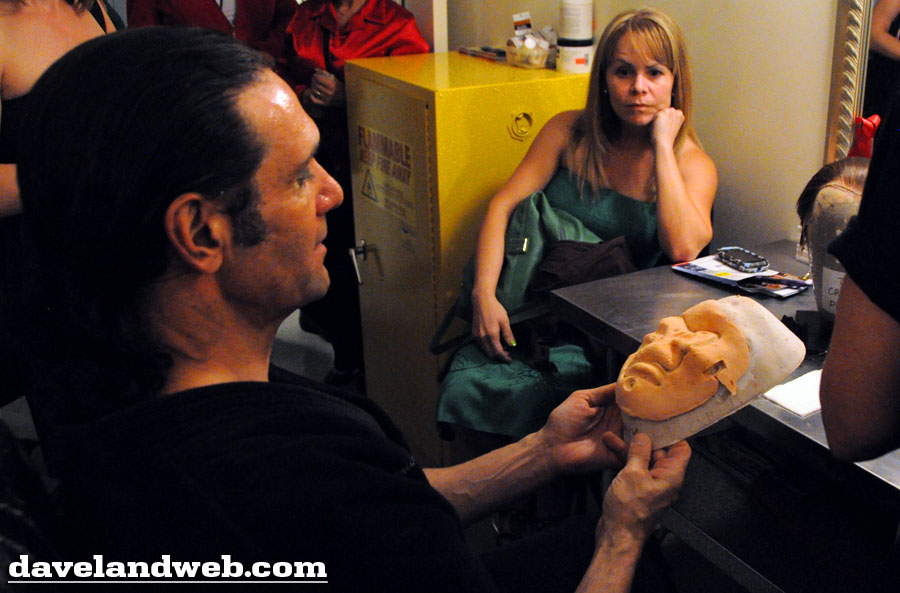 Quite a setup of computers and monitors is required for precision accuracy with the lighting and props for "Phantom of the Opera" in Las Vegas: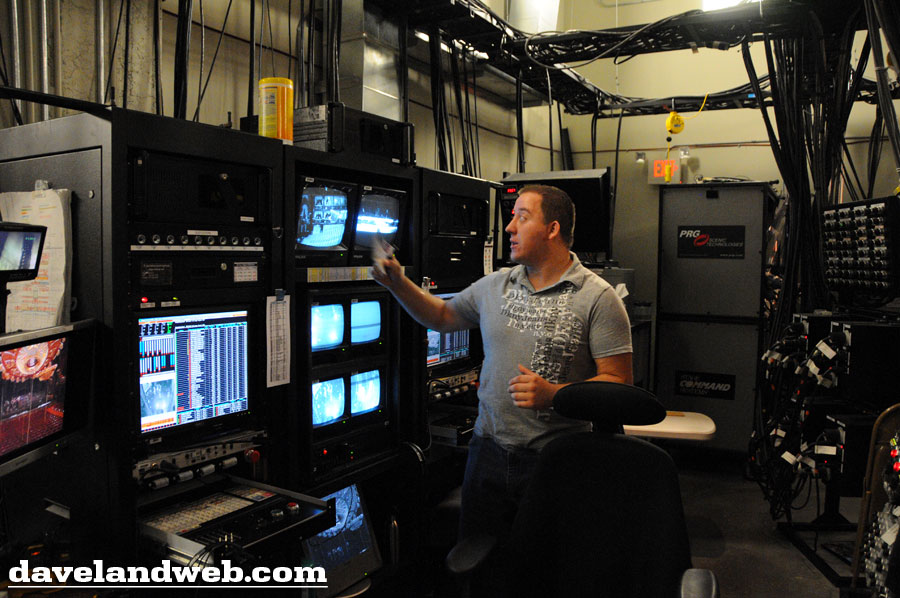 Over at Madame Tussaud's, you can see two versions of Elvis; young and handsome, or older and slightly paunchy. Take your pick!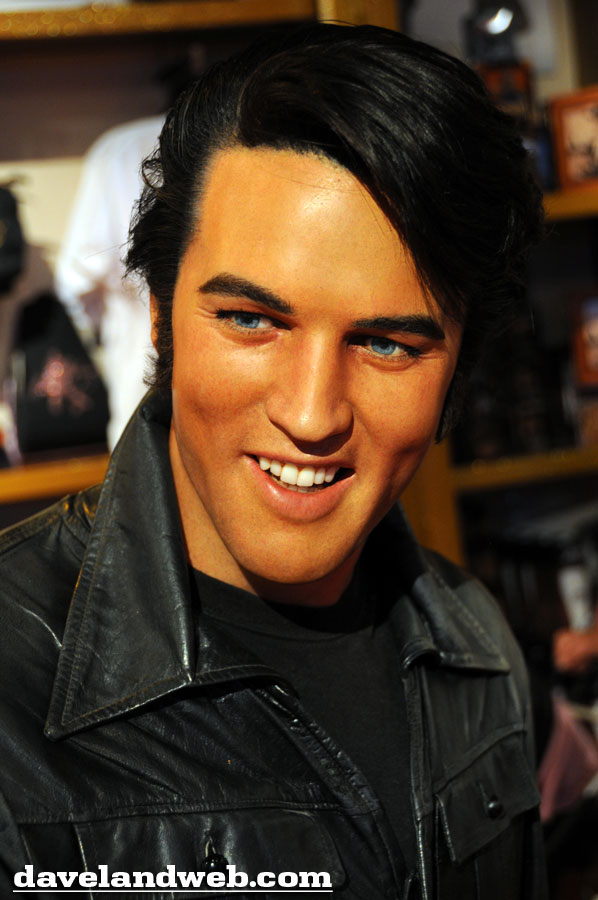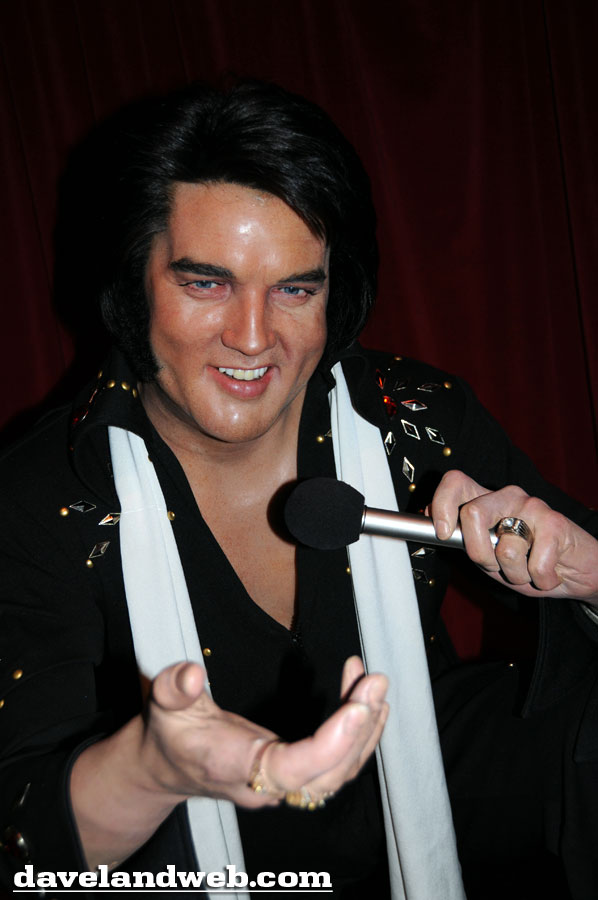 Apparently Criss Angel is one of the most reviled people in Las Vegas; Cirque du Soleil is just waiting for his contract to expire so that they can remove their name from his show. Still, he is one of the figures at Tussaud's.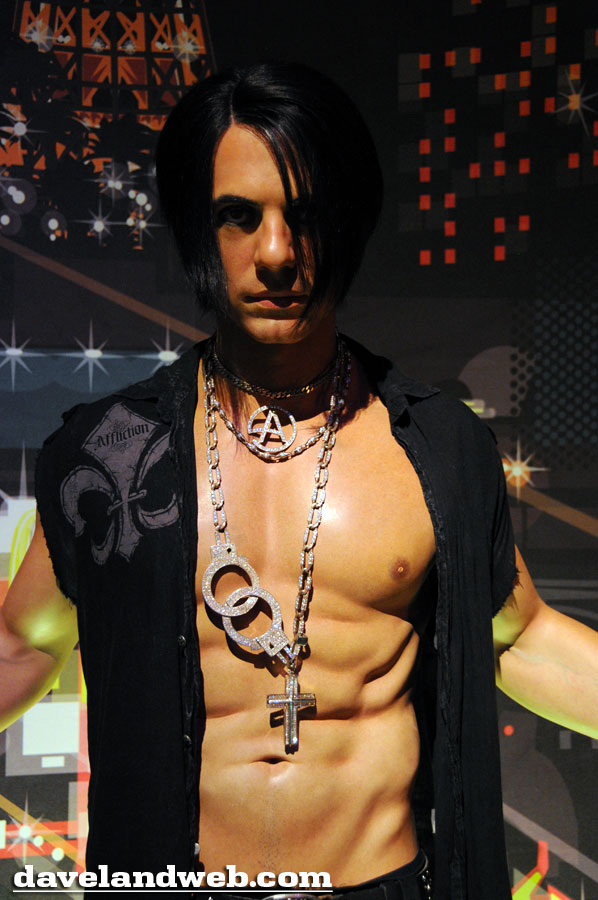 Who needs the egotistical Criss Angel when you can have the Rat Pack?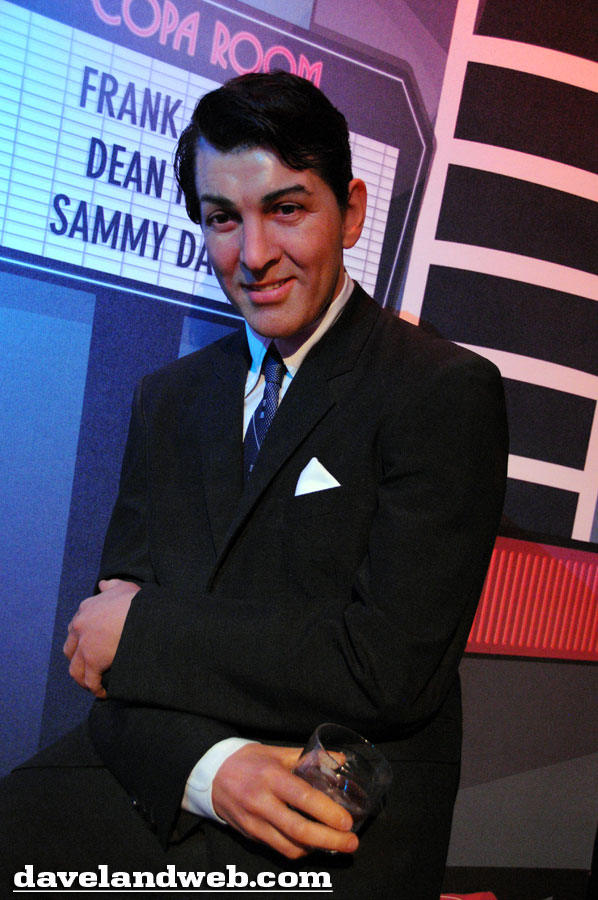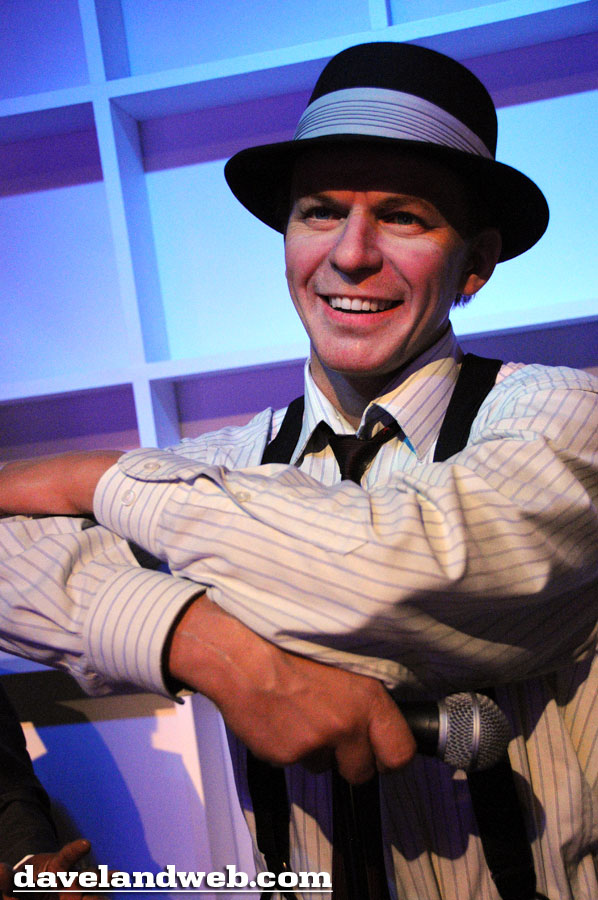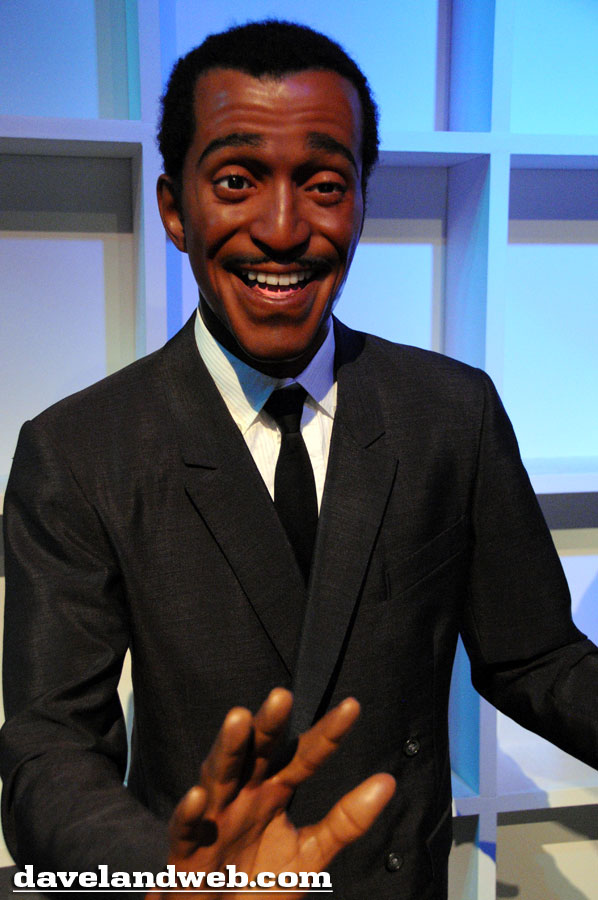 You haven't heard the last from Sin City. More to come in the future!
See more Las Vegas photos at my regular
website
.