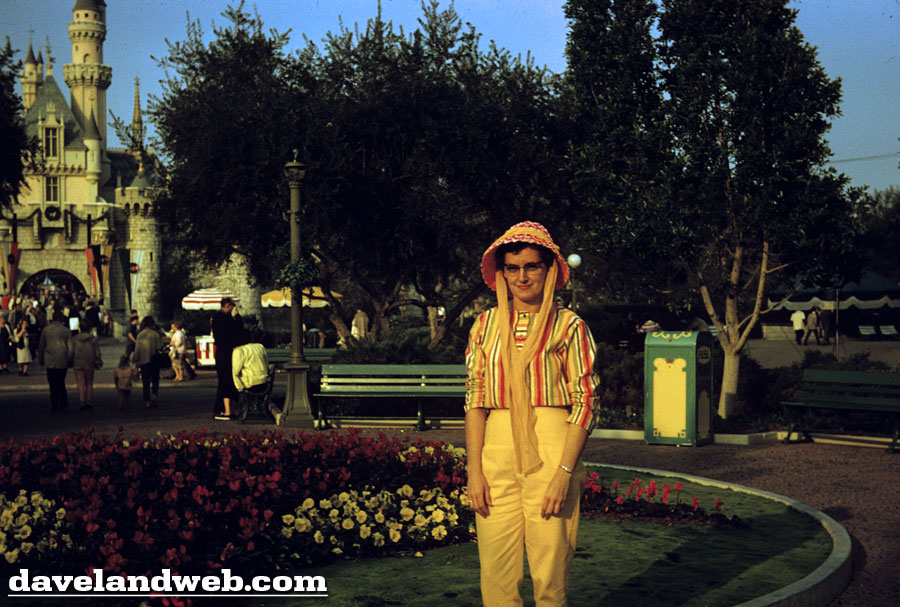 I'm back...and with a few images from December 1961. Always be careful how you treat your friends and relatives. The pictures they take of you may find their way onto the internet. I am sure that if this lady is alive today, she could be put in jail for stealing the lampshade of her next door neighbor. Placing it on her head was an even bigger crime.
Here she is again, struggling and straining on the Flying Saucer attraction.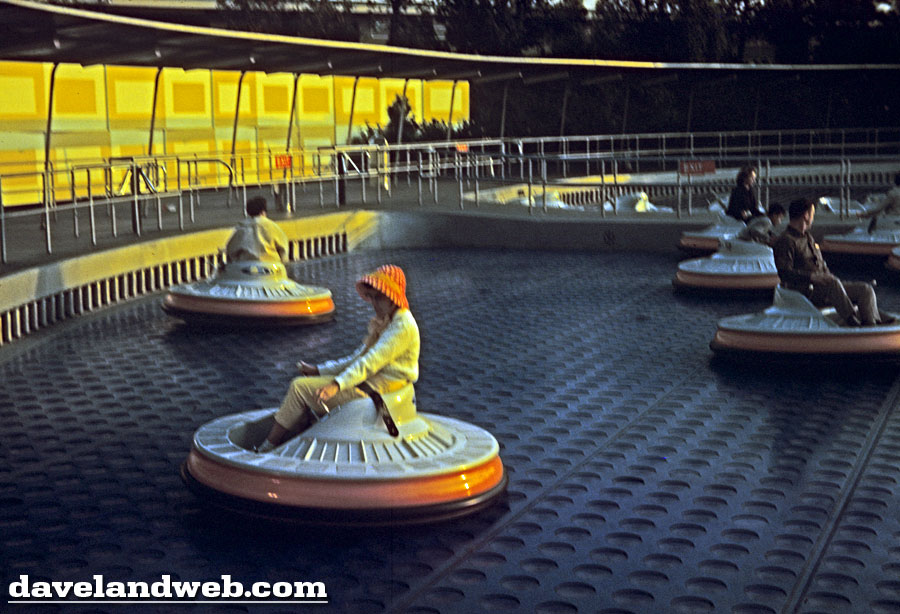 The poor dear...she can barely make it up the exit steps. She'll need to head over to the Space Bar for a stiff drink. Oops! They don't serve booze. Guess she'll have to find a local watering hole in beautiful downtown Anaheim instead.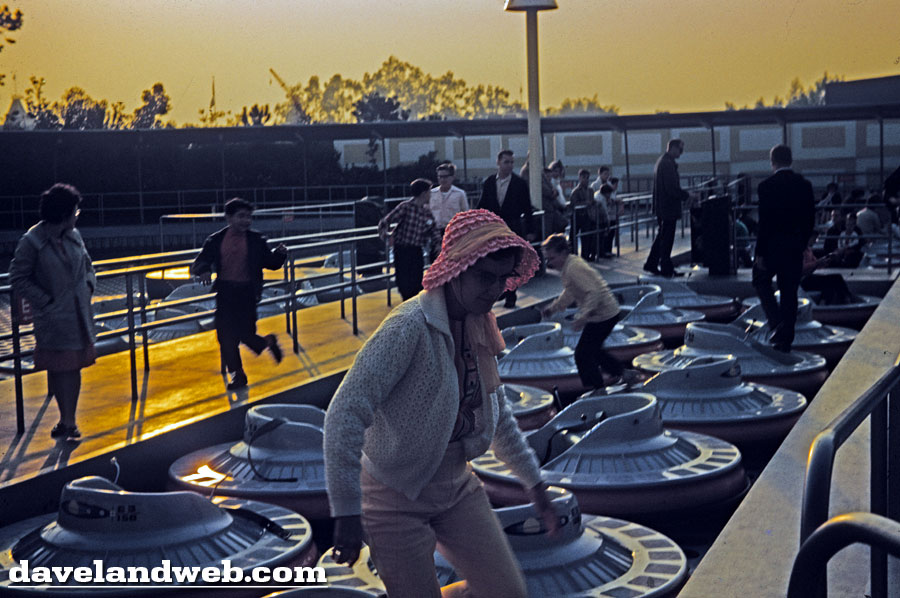 See more Disneyland photos at
my main website
.