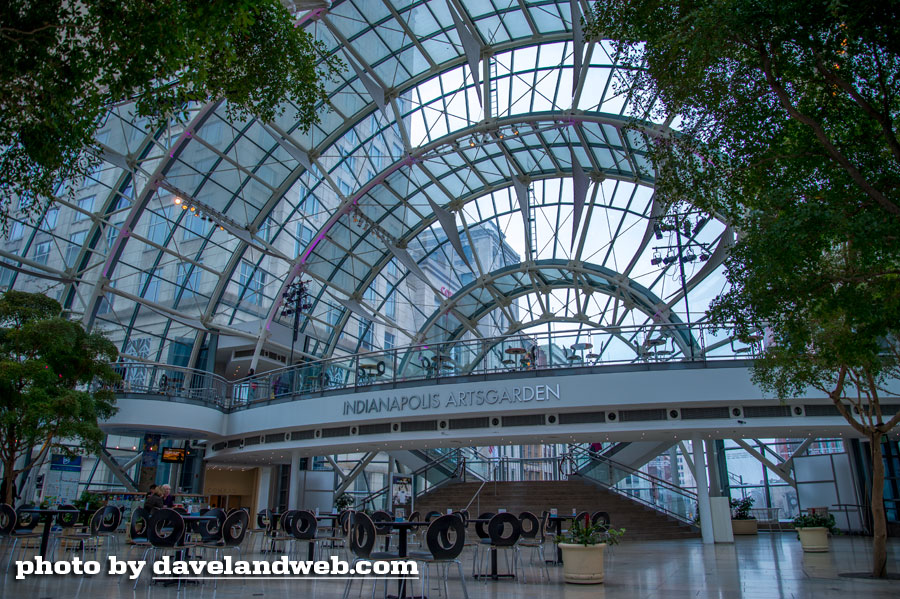 Besides the regular UCDA Design Summit sessions, a tour of the historic Indianapolis downtown was offered by Indiana Landmarks. Starting off inside the Circle Centre Mall/Indianapolis Arts Garden, our group was able to avoid the rain that was falling that morning.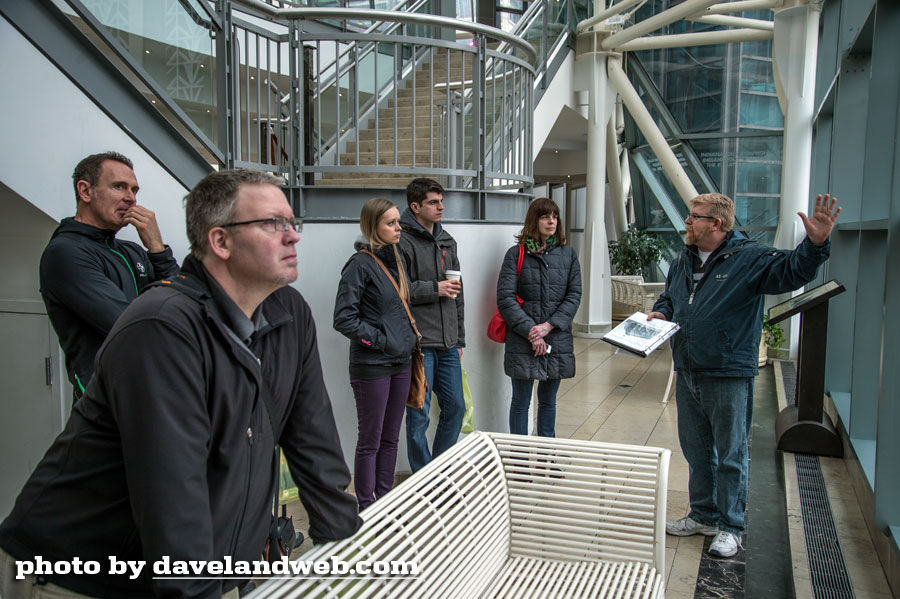 Across the way is the Indiana Repertory Theatre. I really love the facade of this Spanish Baroque building, which was built as a movie palace and ballroom in 1927.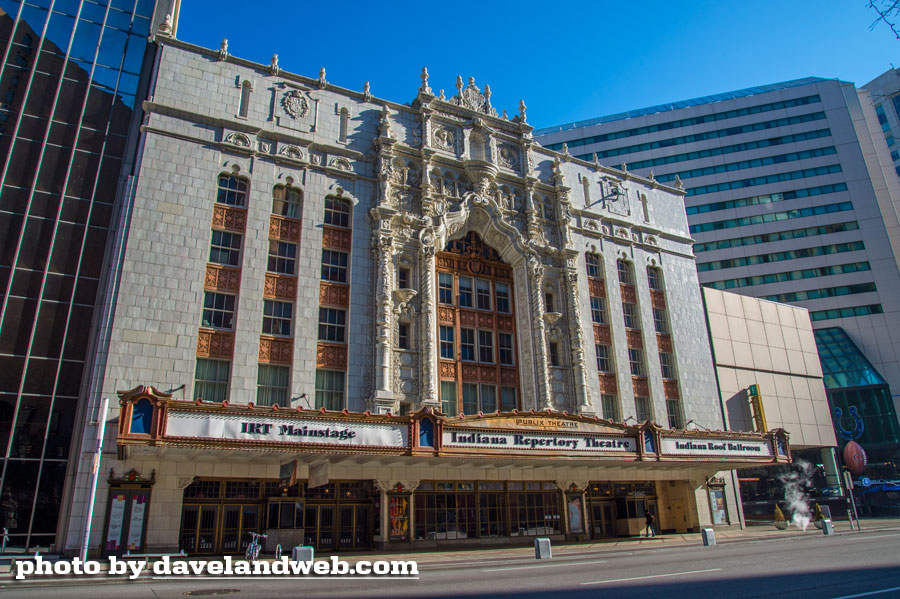 A detail of the clock: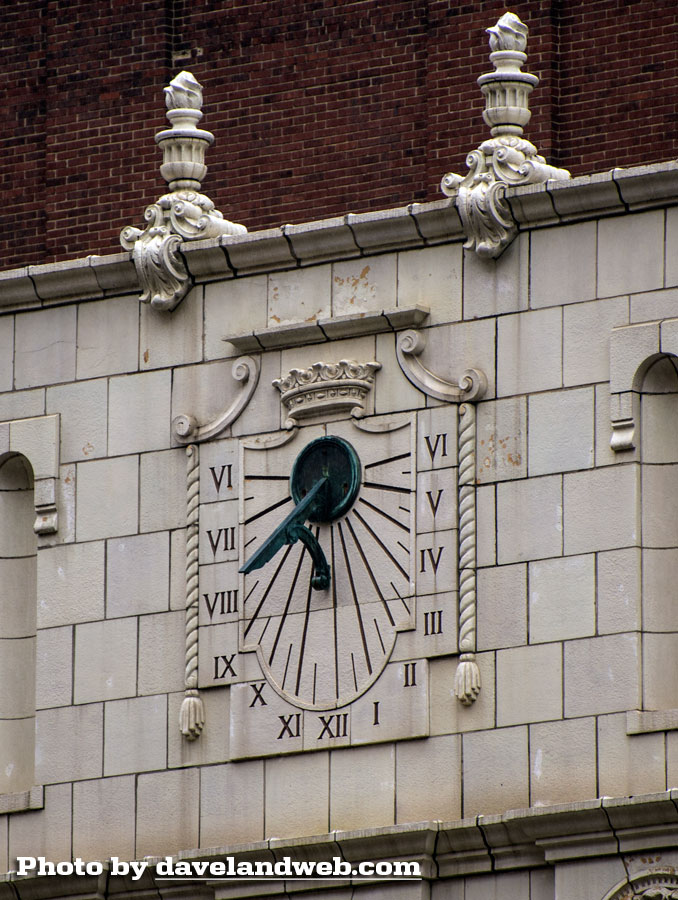 And the ornate carvings of King Ferdinand II and Queen Isabella I:
A view of a very wet and cloudy Washington Street: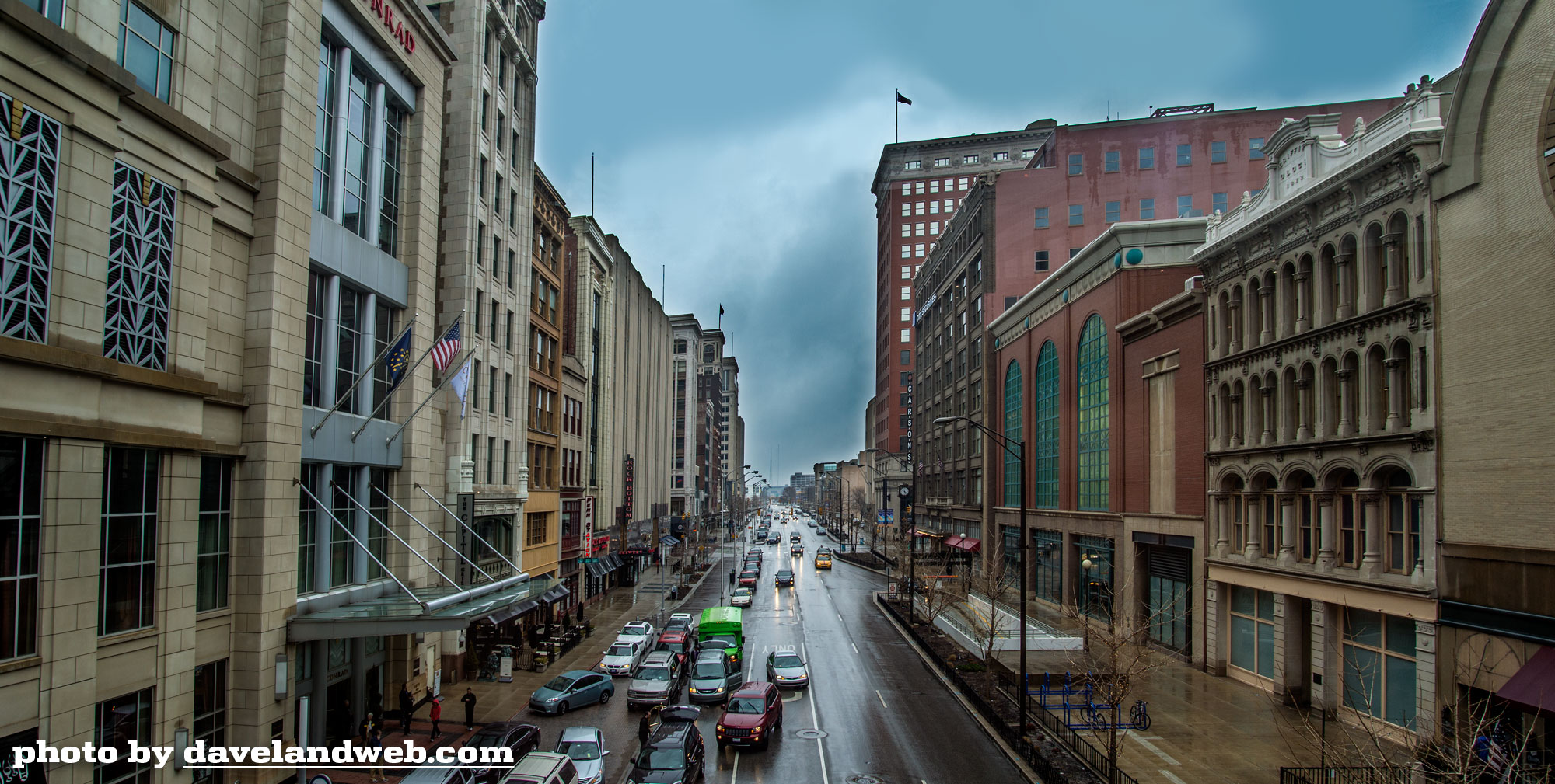 Our destination was the Romanesque Revival style Majestic Building, Indiana's first entirely steel framed skyscraper building. The Indiana Gas Company constructed the building (designed by Oscar Bohlen of D.A. Bohlen & Son) in 1895–96 to serve as a new business headquarters.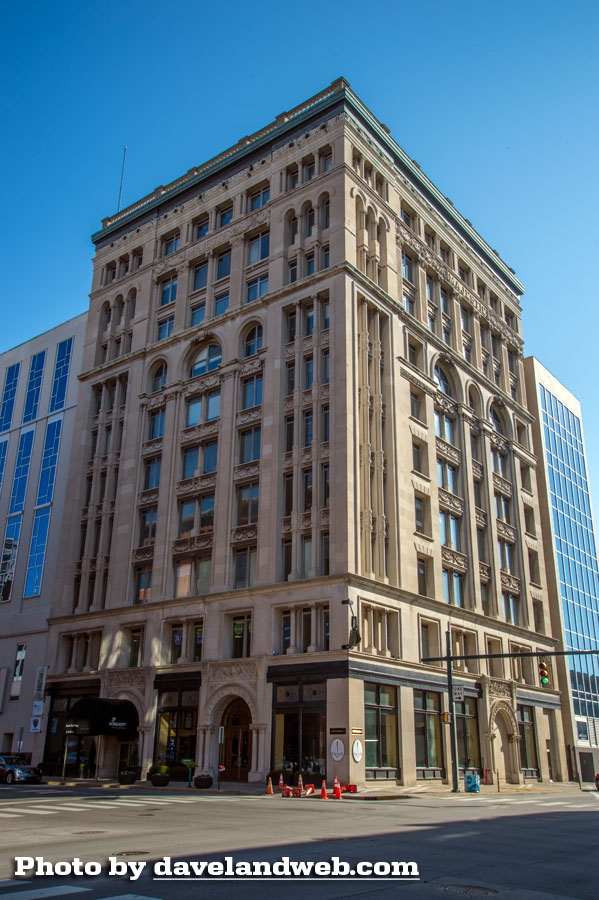 As you already know, at Daveland, it is all about the details: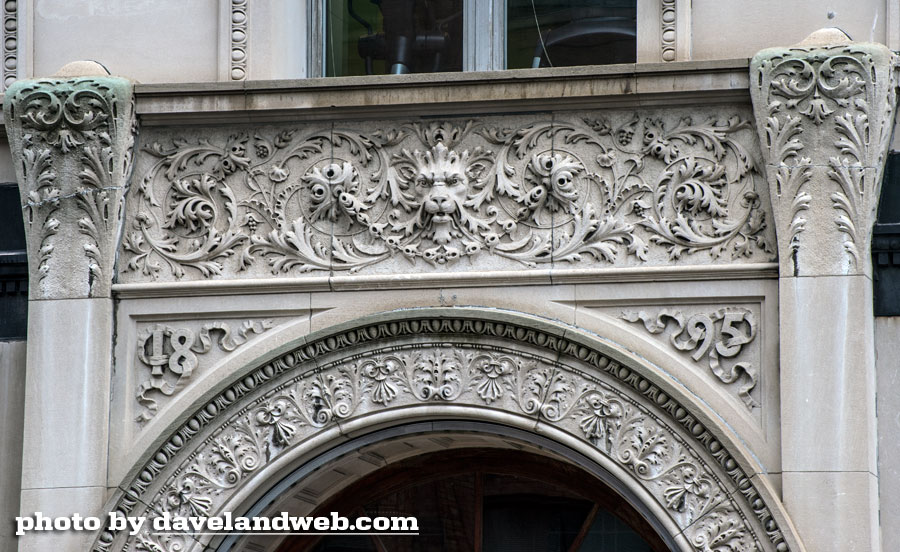 It is really great to see these artistic features have survived the years: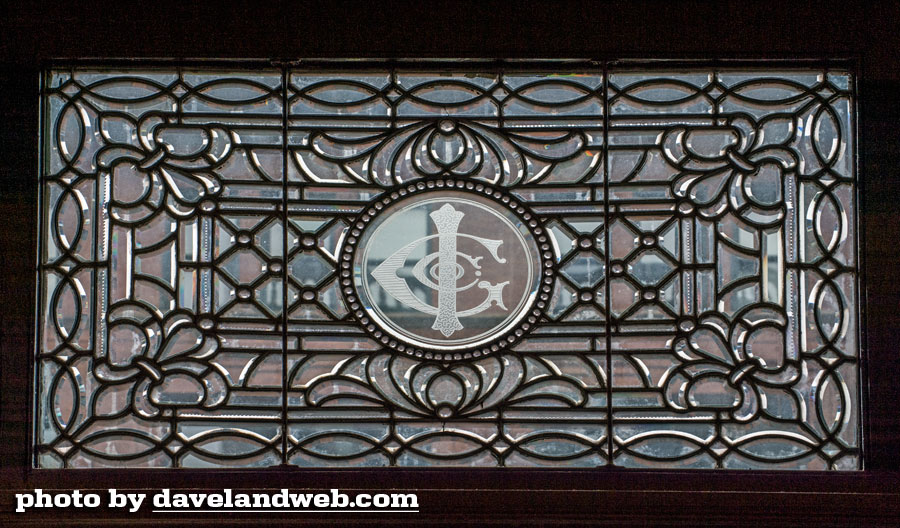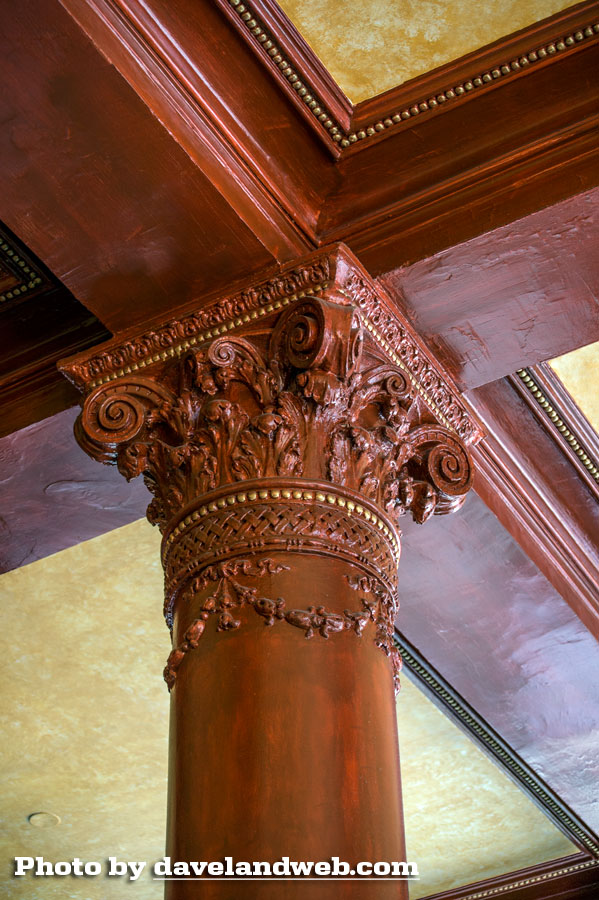 I was able to avoid the feeling of vertigo while taking these two stairwell shots: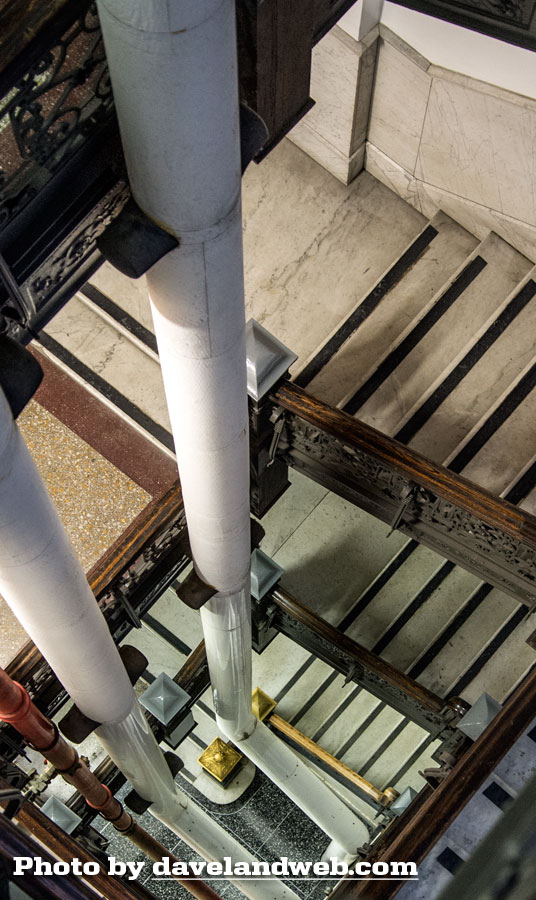 The only thing missing are Jimmy Stewart and Kim Novak: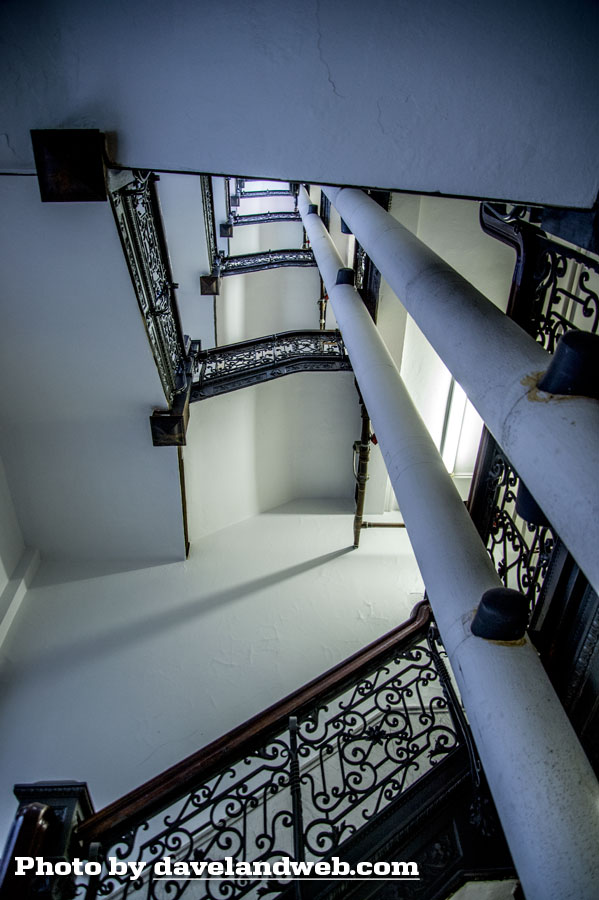 We were given a tour of one of the tenants, The Borshoff Agency: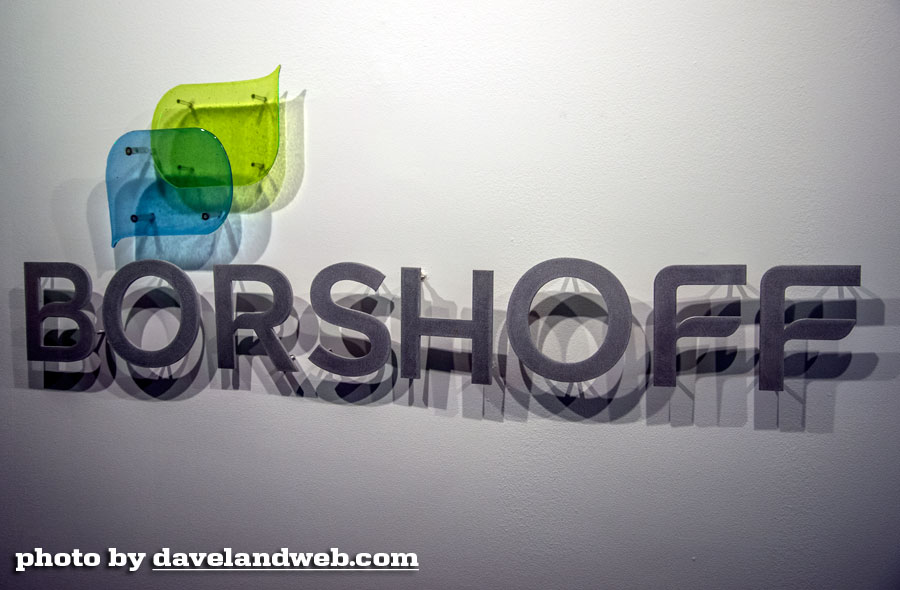 Bill Lovejoy of Borshoff took us around their office.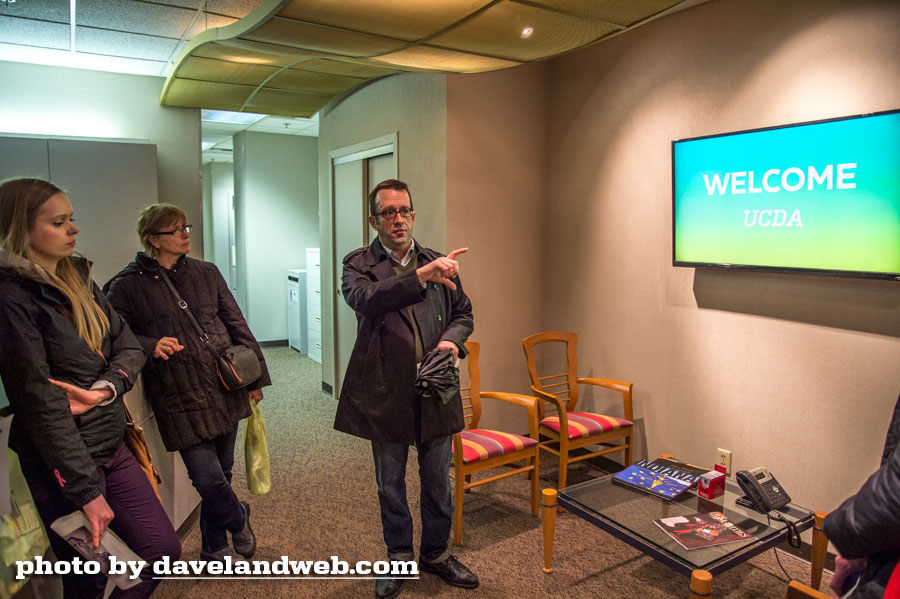 Loved the Seeburg Jukebox: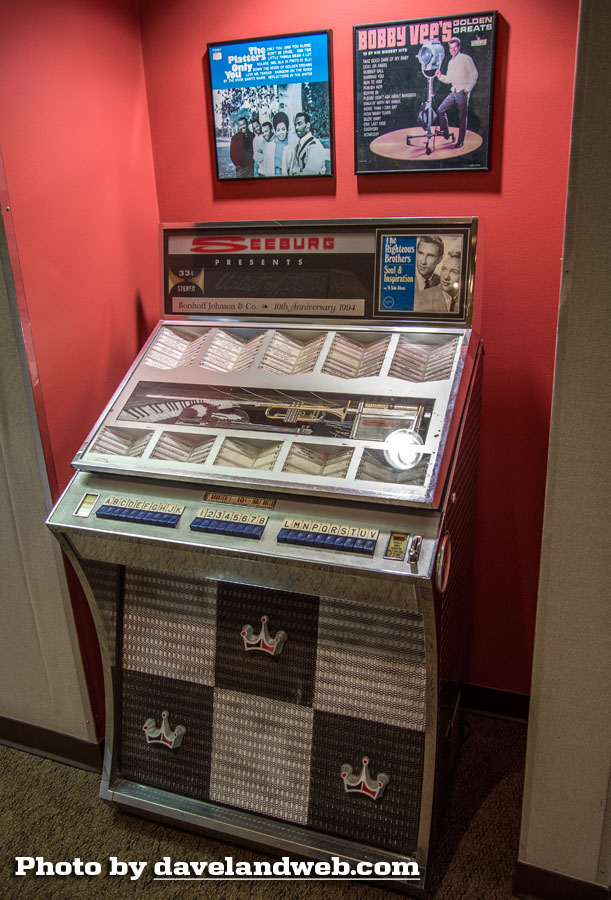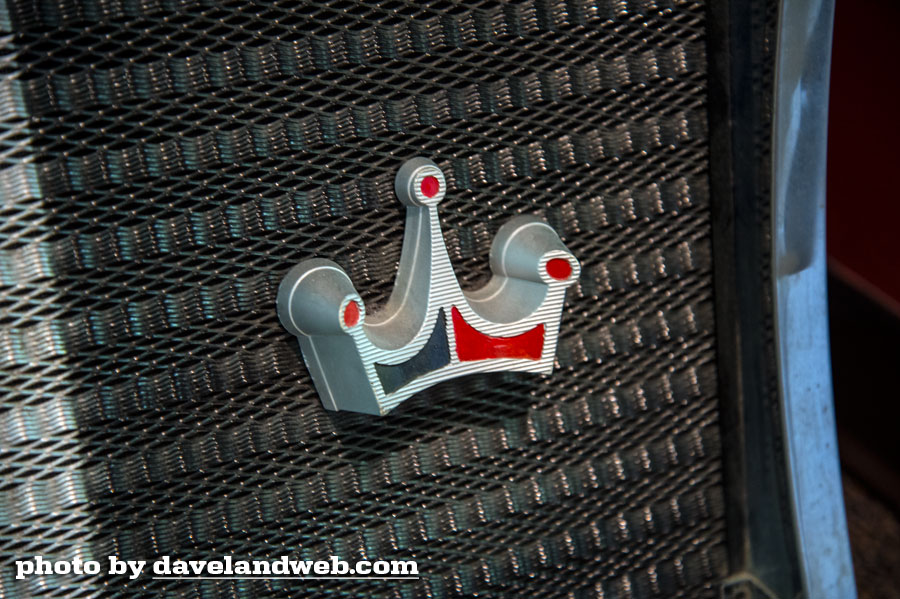 Another shot of the office interior: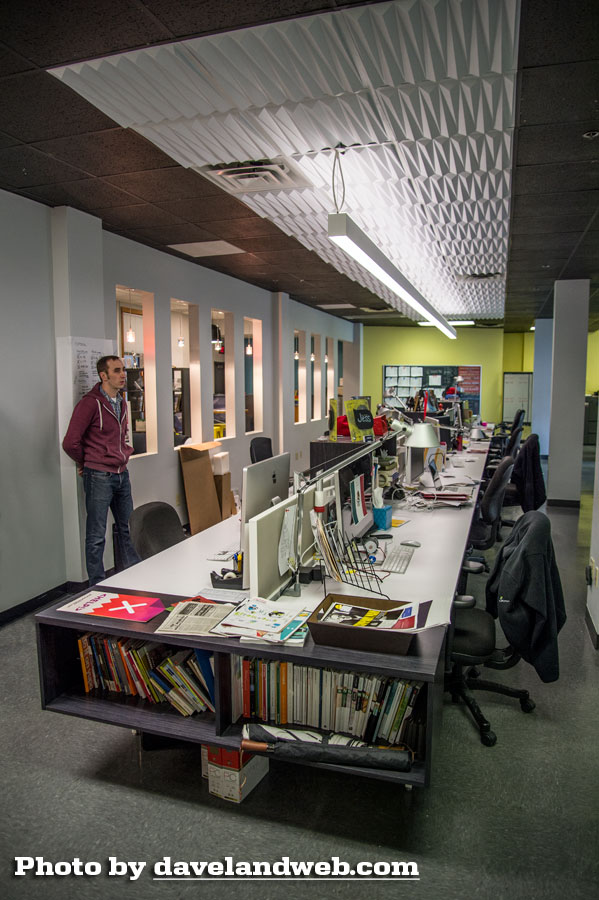 Here's an historic photo of the outside of the building: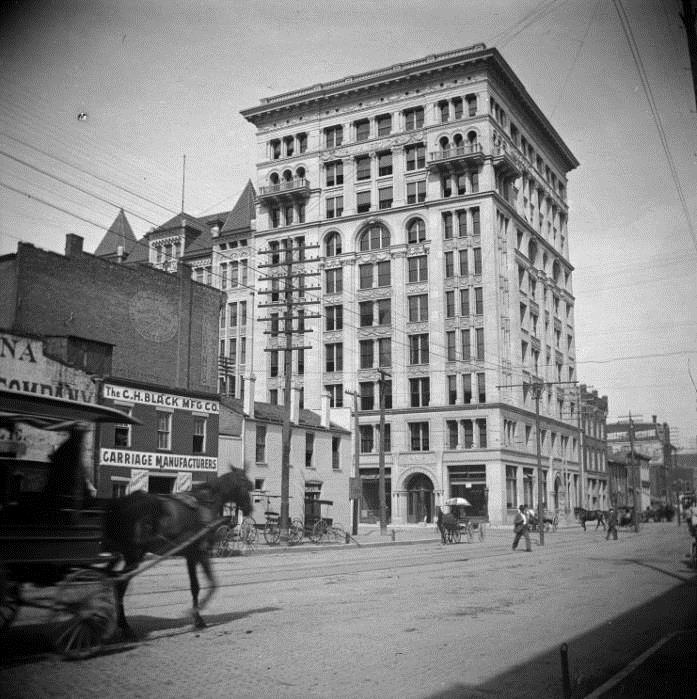 Compared with a modern-day view: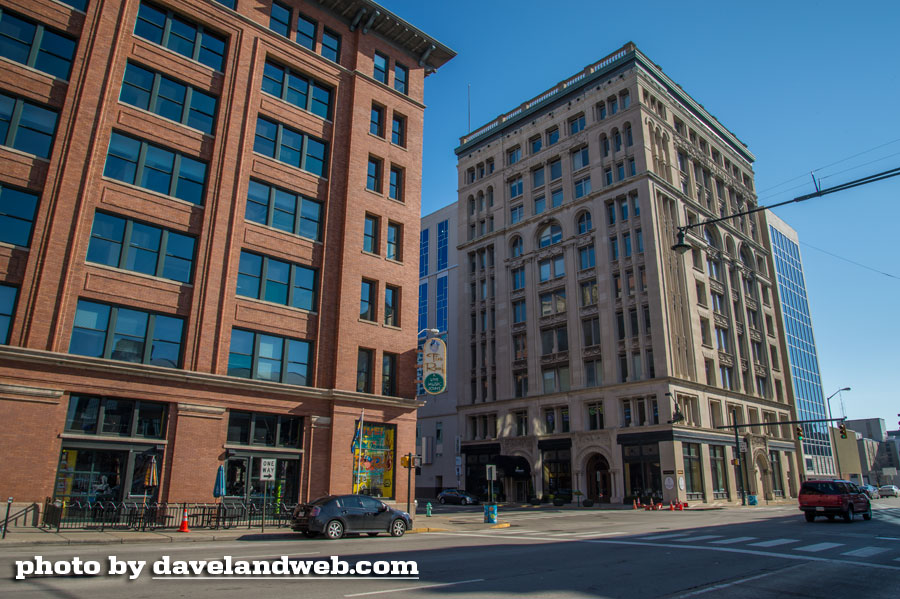 Today's post finishes with four detailed shots of some of the hidden gems I found in downtown Indianapolis: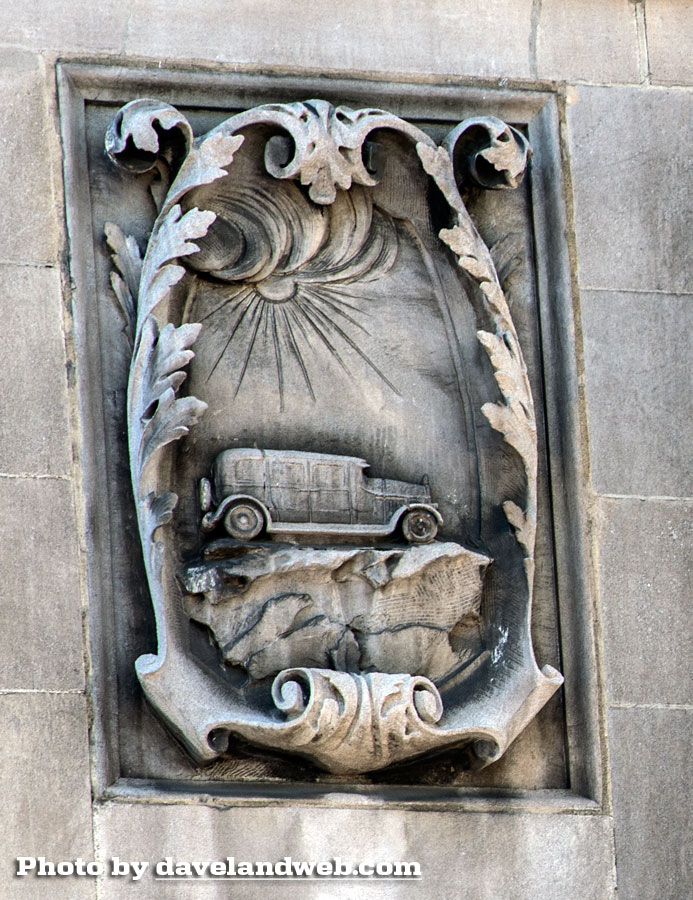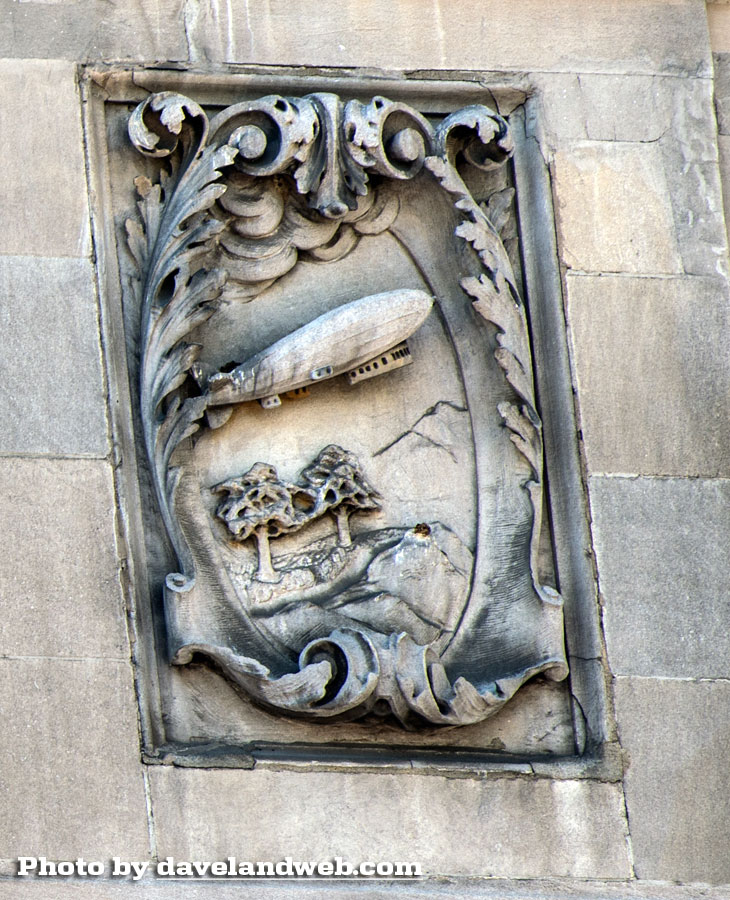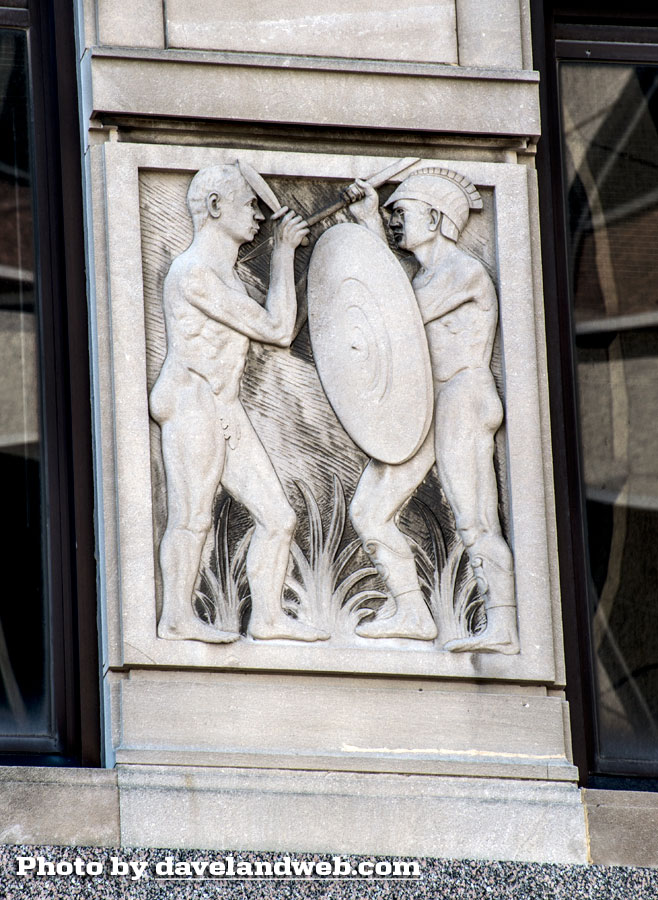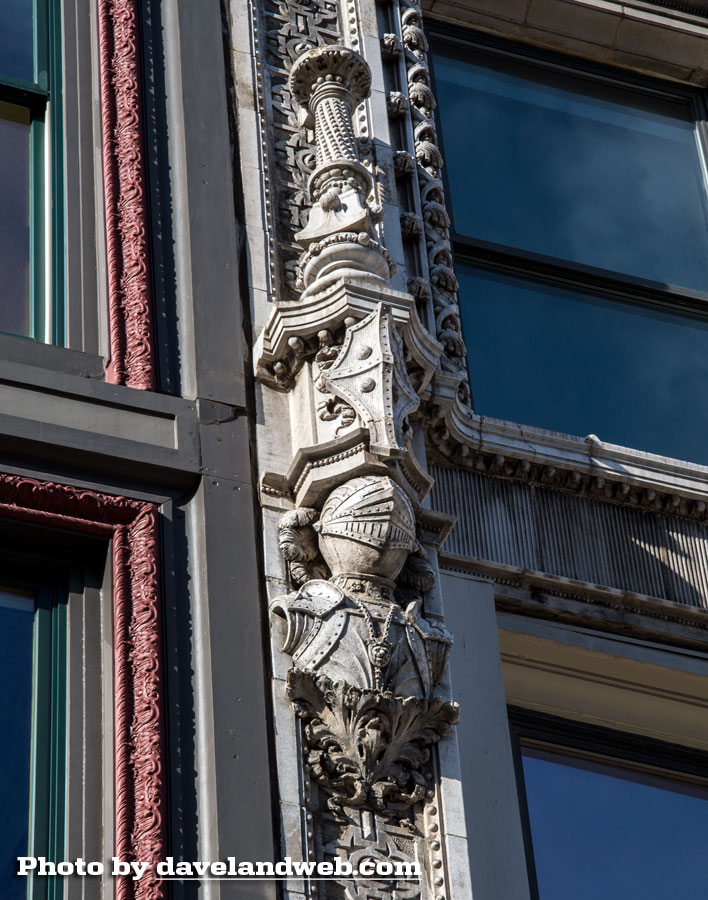 See more Daveland Indianapolis Fountain Square photos on my
main website.