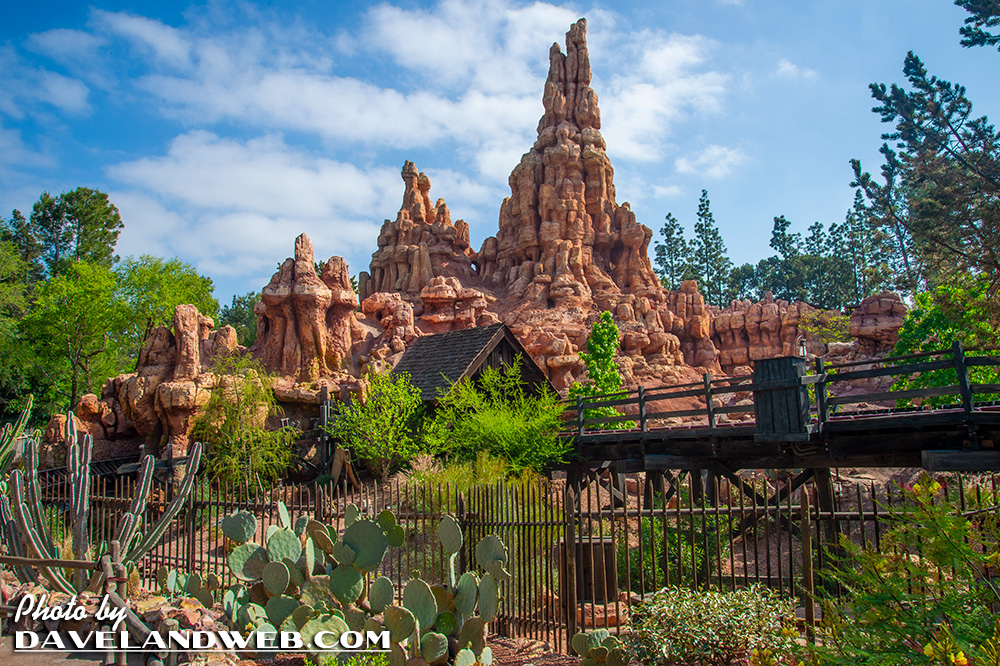 Today's post is a hodge-podge of shots, beginning with one taken as I was leaving the Big Thunder Mountain Railroad attraction. The mesas really are gorgeous in the sunlight.
This "Hidden Mickey" at the Big Thunder Ranch was pointed out to me; I'd never noticed it before, and its subtlety really makes it a winner in my book.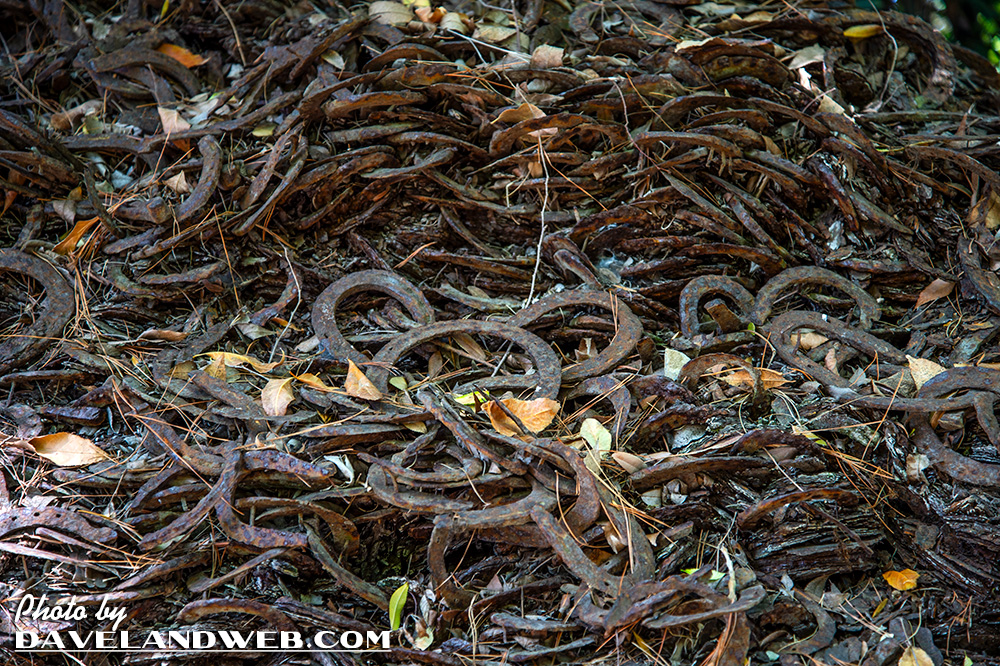 I was surprised to learn that the Skyway Fantasyland Station was still standing. Here's a genuine FauxD© shot of it, nestled inside the trees on the hill above the Casey Junior attraction.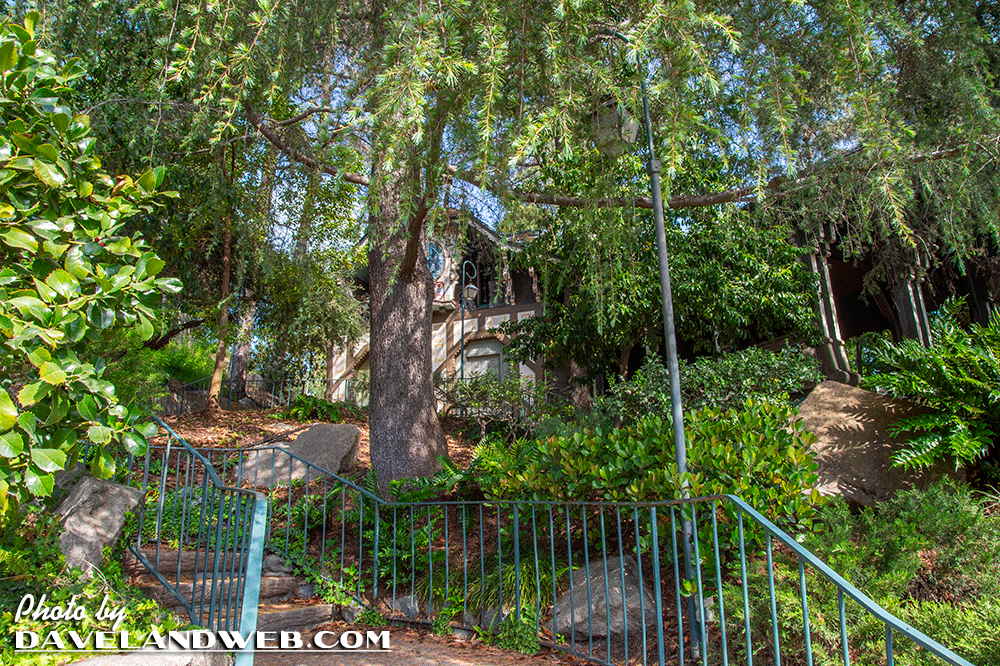 It was so tempting to jump over the chain and get a final look inside, but I resisted.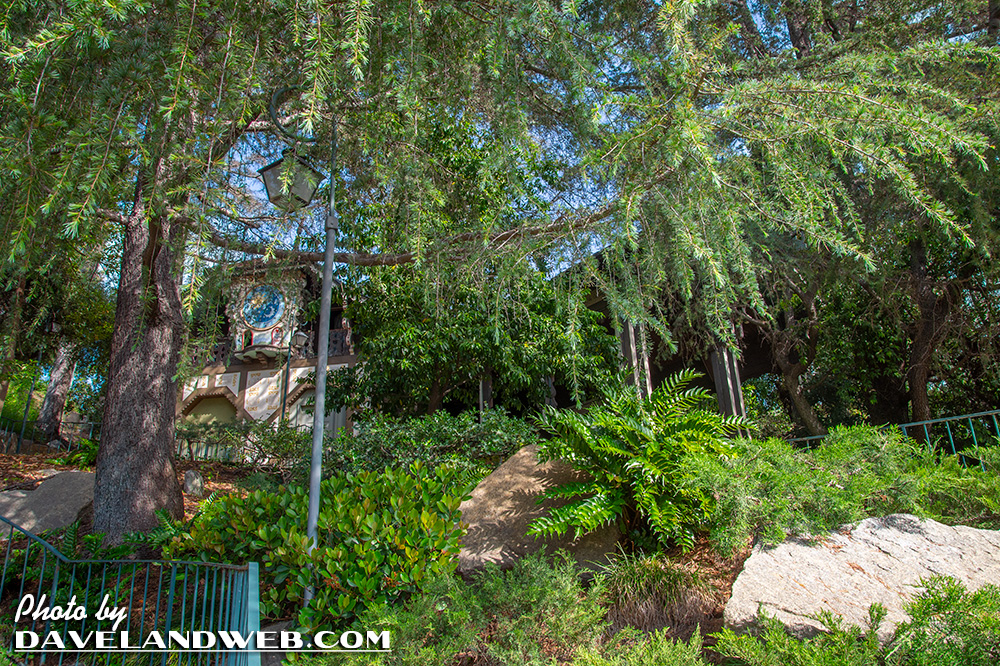 Being kicked out of the park was not on my agenda for the day.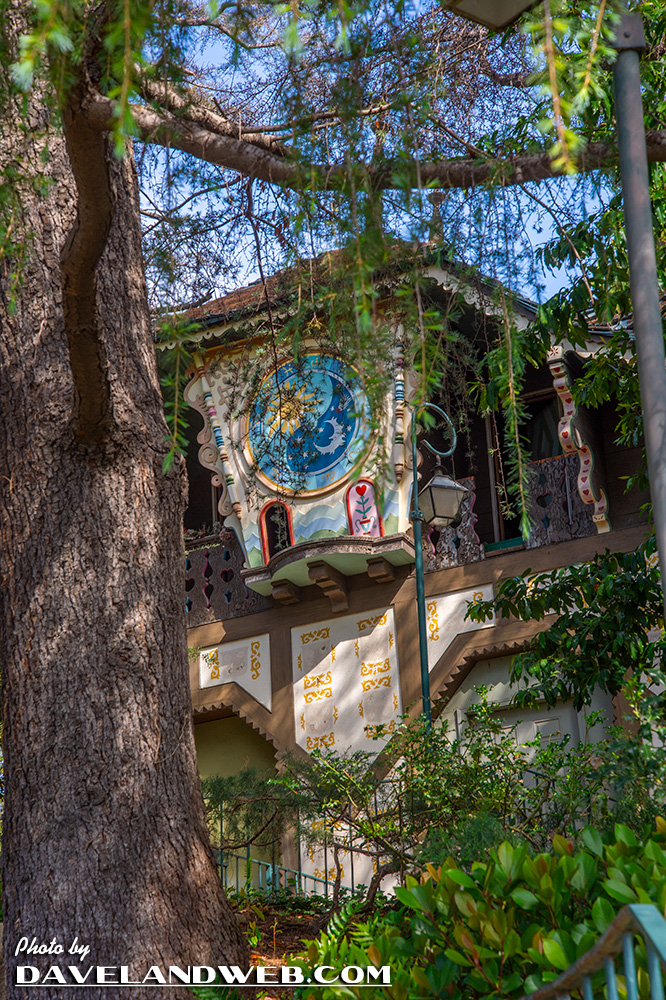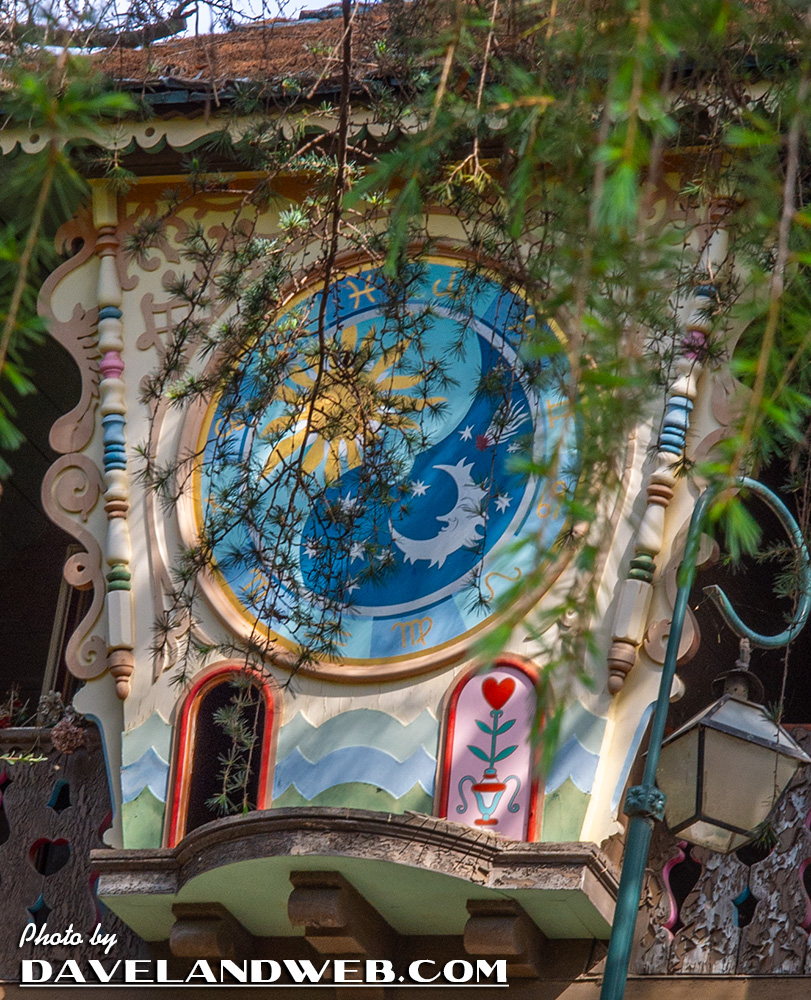 Wanting to update some of my Mickey's Toontown shots, I wandered over to the far end of the park for these.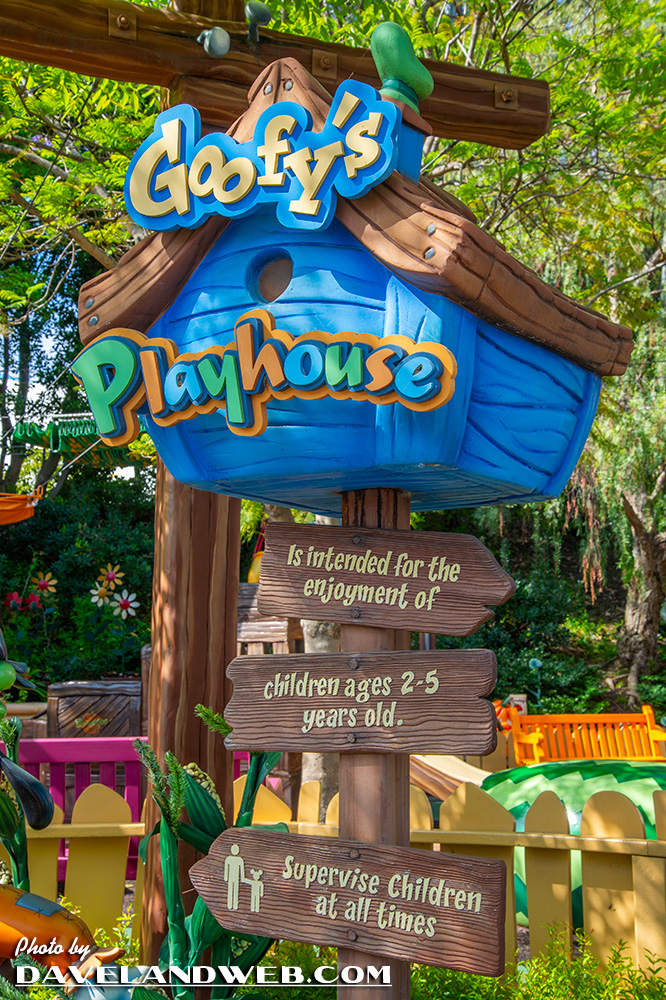 Toontown, opened in 1993, seems to be typical of what is typically created in the Disney Parks today.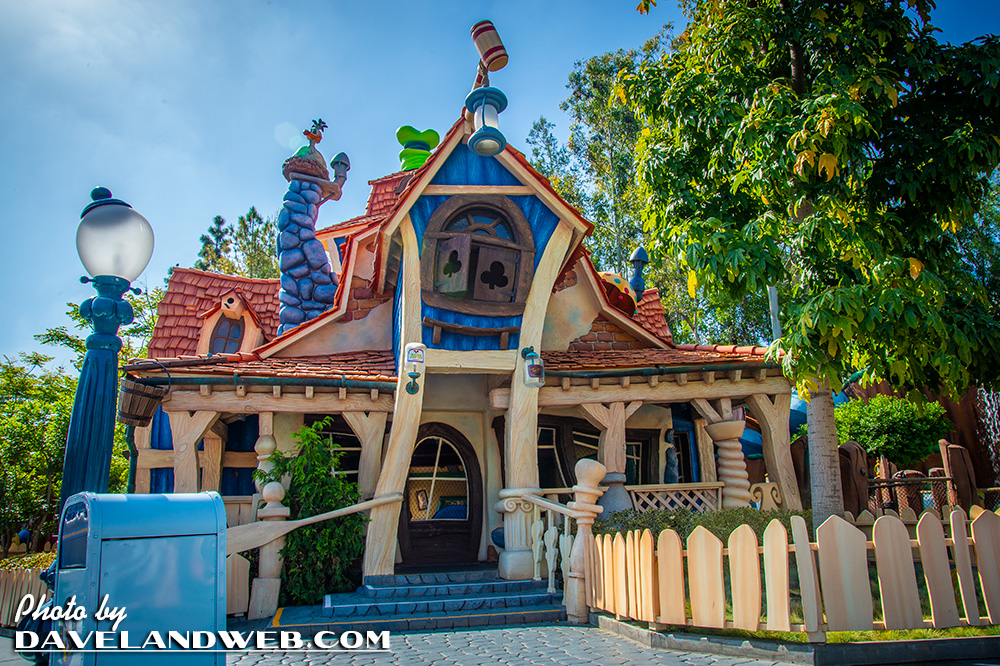 Beautifully detailed on the outside, but hollow without much substance or heart on the inside.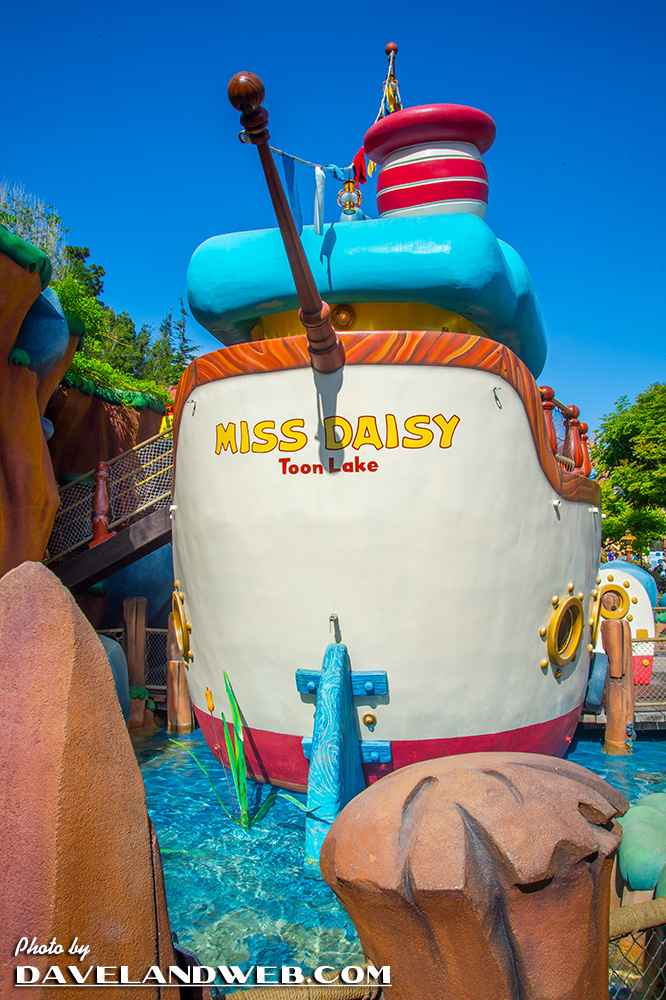 After you wander around a few times and take part in the low number of actual attractions, it's hard to find the desire to visit again.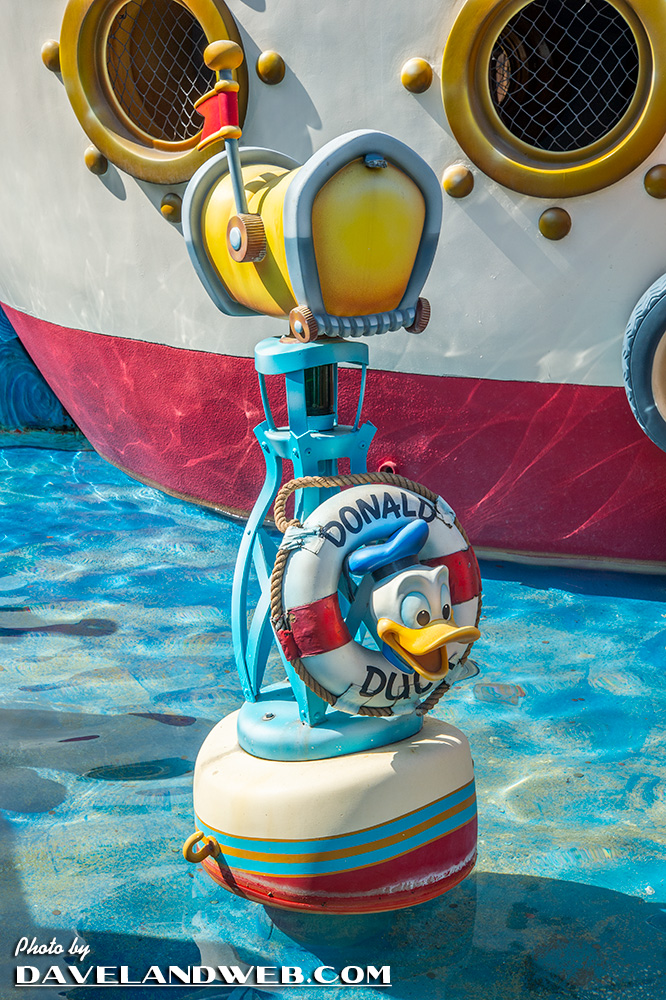 Next to Tomorrowland, this is definitely one area of the park that could use some lovin'.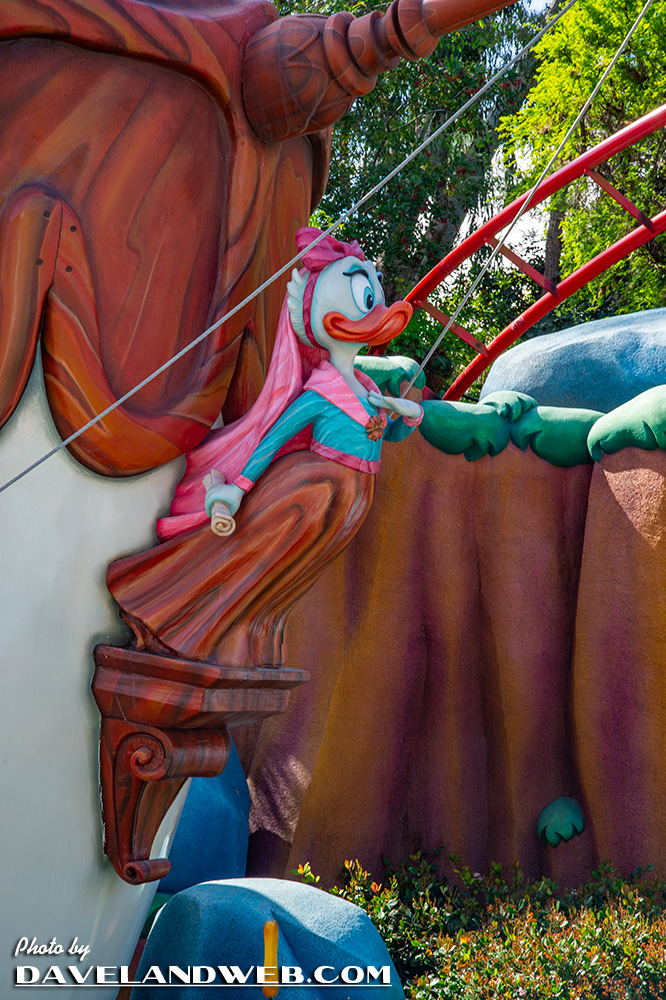 The Chip and Dale Treehouse isn't bad looking.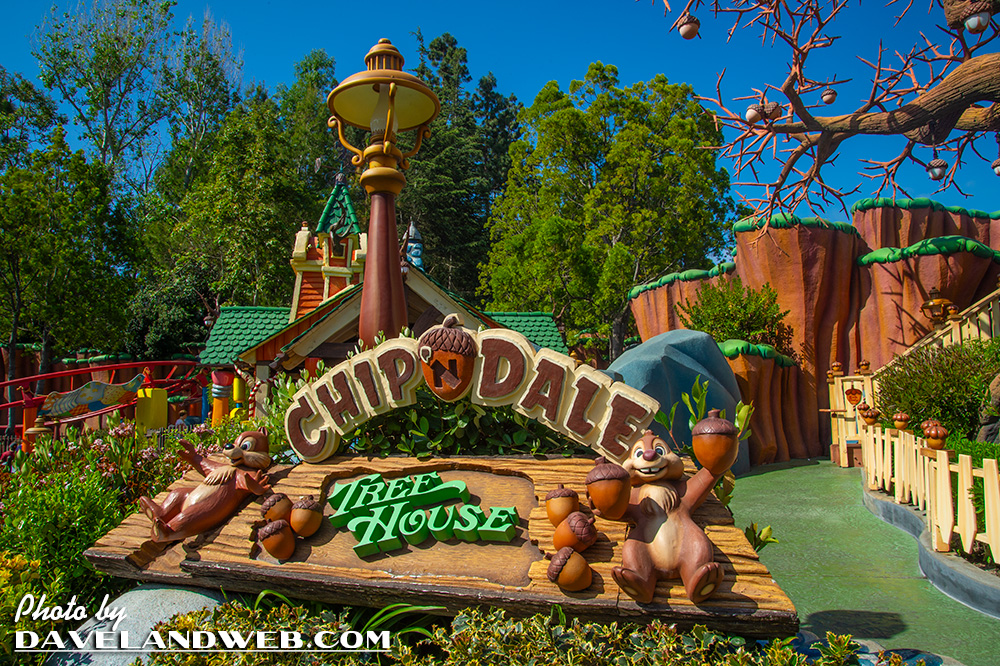 Its main claim to fame is that you can let your kids loose and burn off some energy. Somehow I can't help but think that a little Disney creativity could plus this one quite a bit.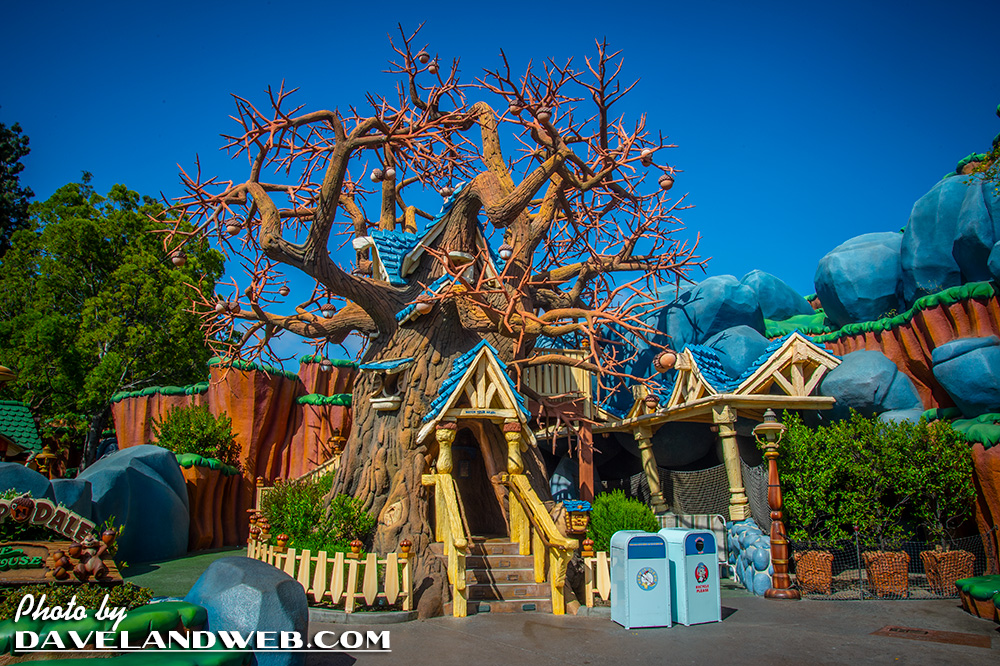 And PLEASE unbolt the Trolley. What a waste.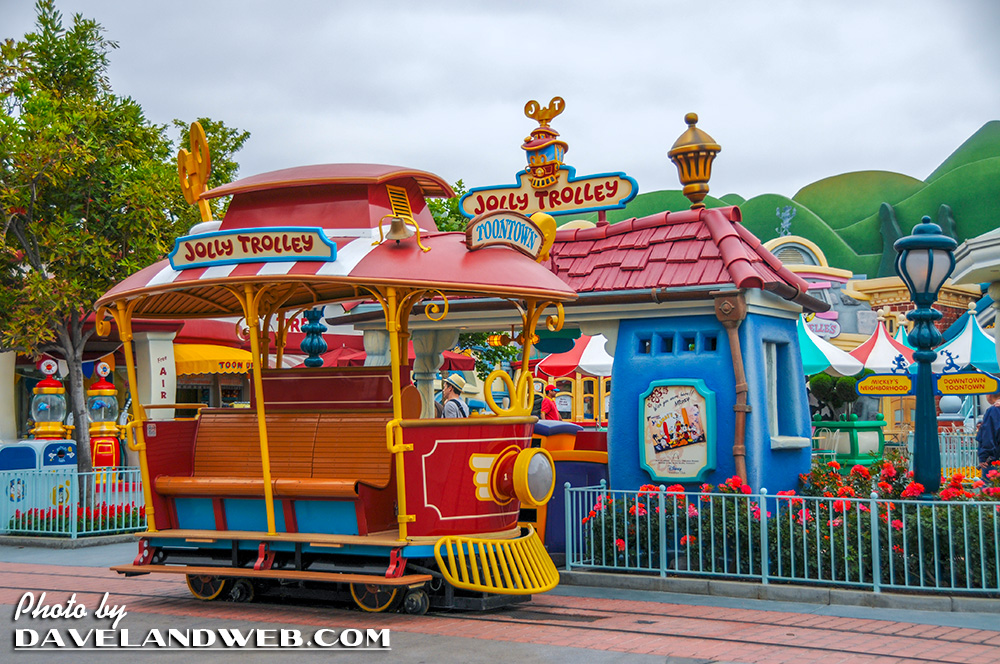 I know this area is meant for kids, but don't even the young ones deserve better?
See more vintage & current Daveland Mickey's Toontown photos on my
main website.