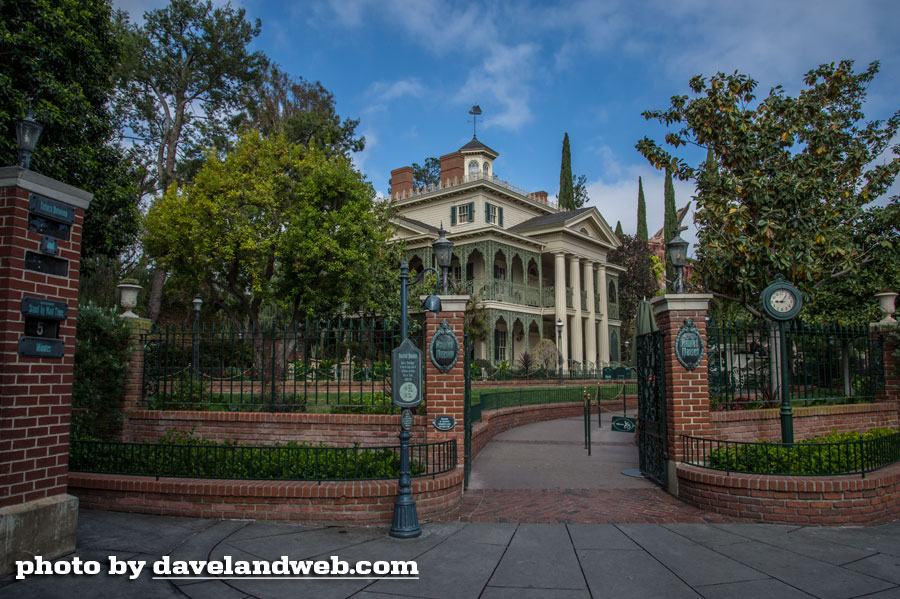 Join me as I journey through the Haunted Mansion at Disneyland for approximately the gazillionth time. Give or take a few times. The crowds were still fairly low, so we walked right on to the attraction.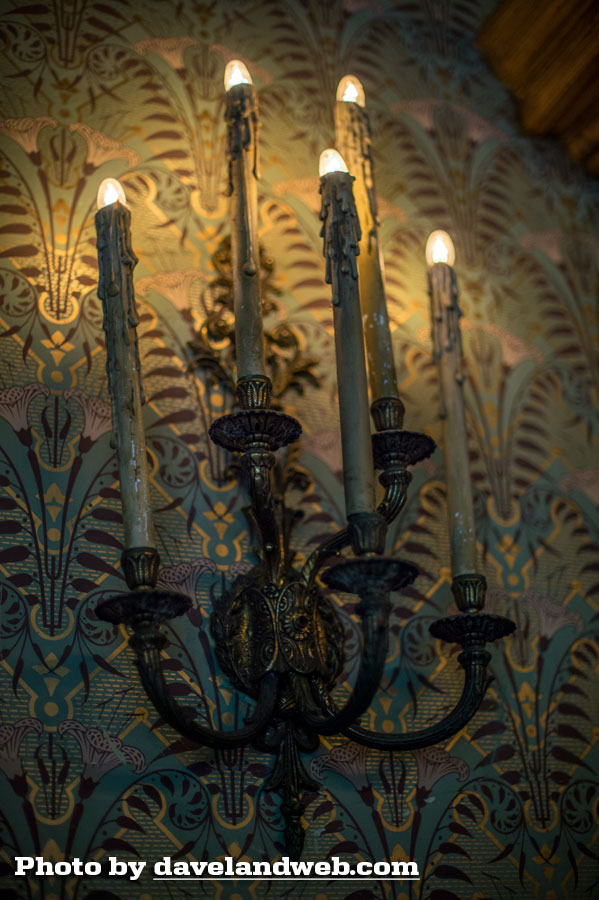 I was positioned to get shots of Alexander Nitrokoff…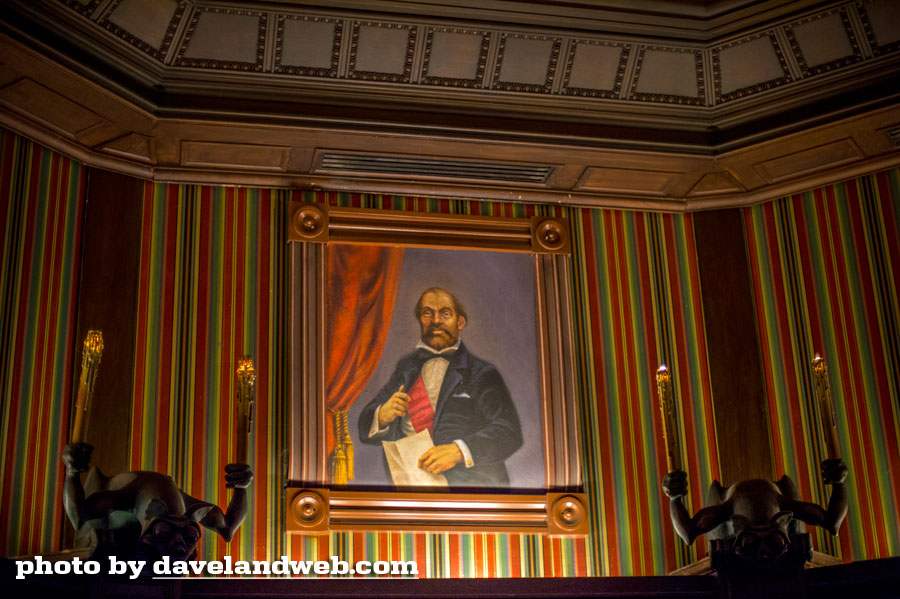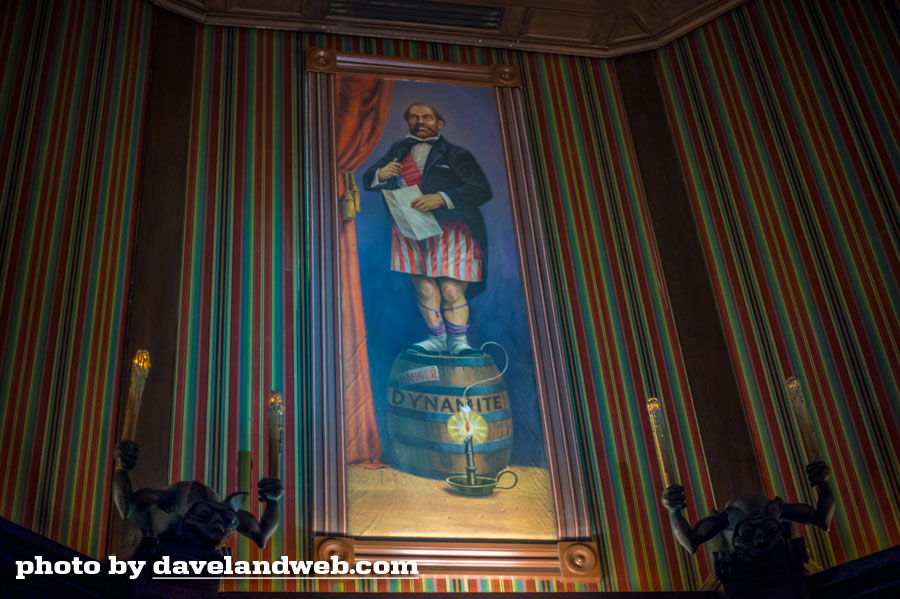 and the Tightrope Girl: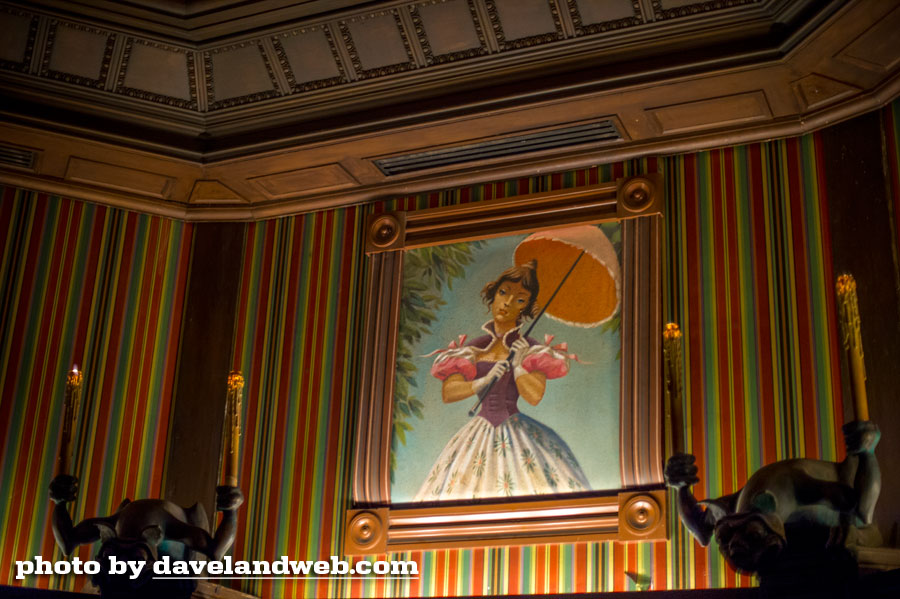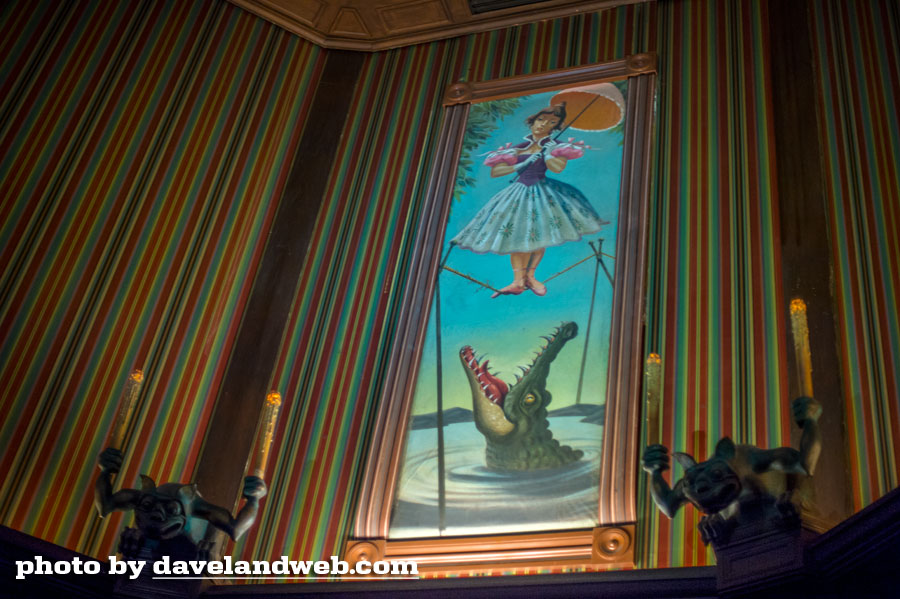 Wouldn't you love to be able to see this guy up close?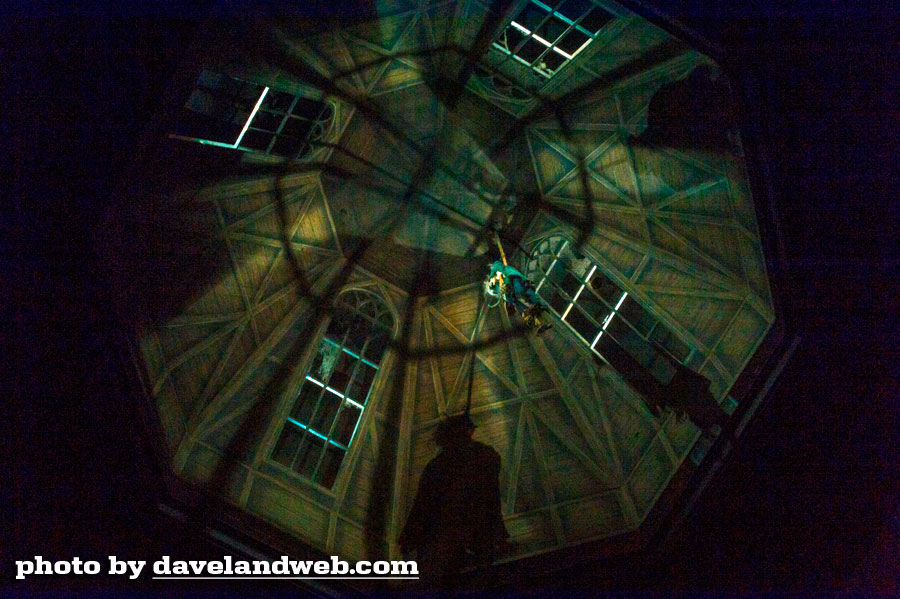 Our Doombuggy stopped in the Corridor; unfortunately, it wasn't near anything really neat that I could get a good photo of.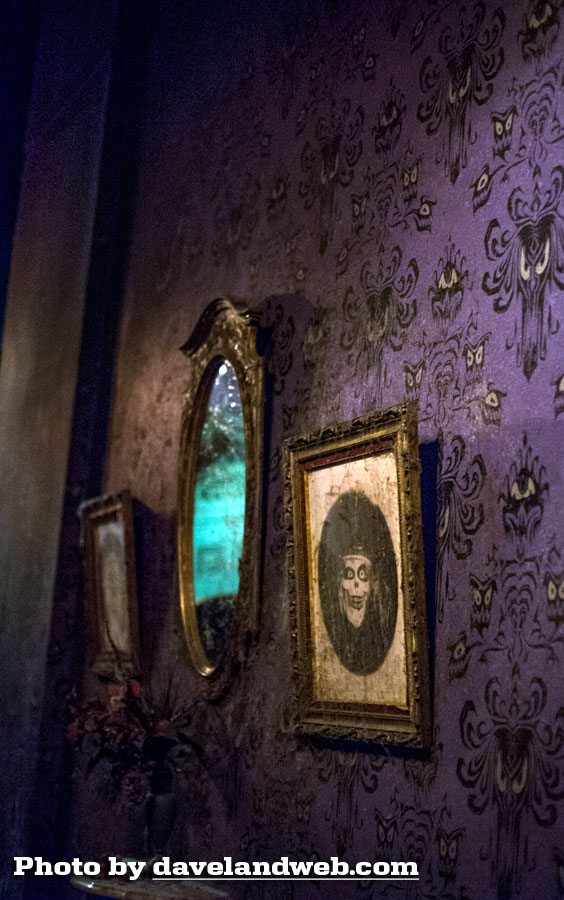 Leota was floating again, now that Jack Skellington is gone.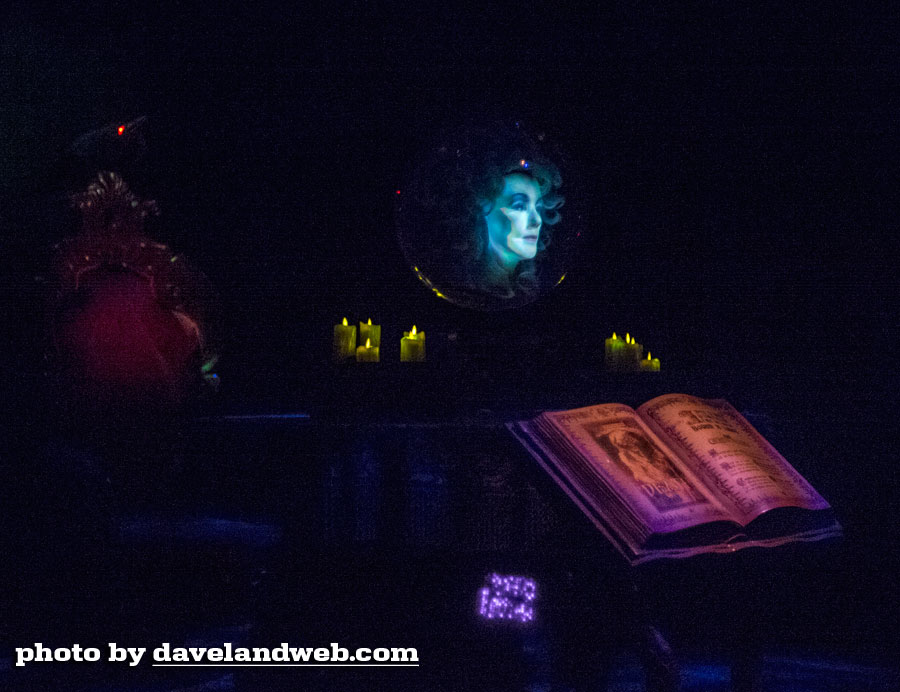 Besides the Cemetery tableaus, the Ballroom is one of the top scenes I would love to walk around in and explore in person.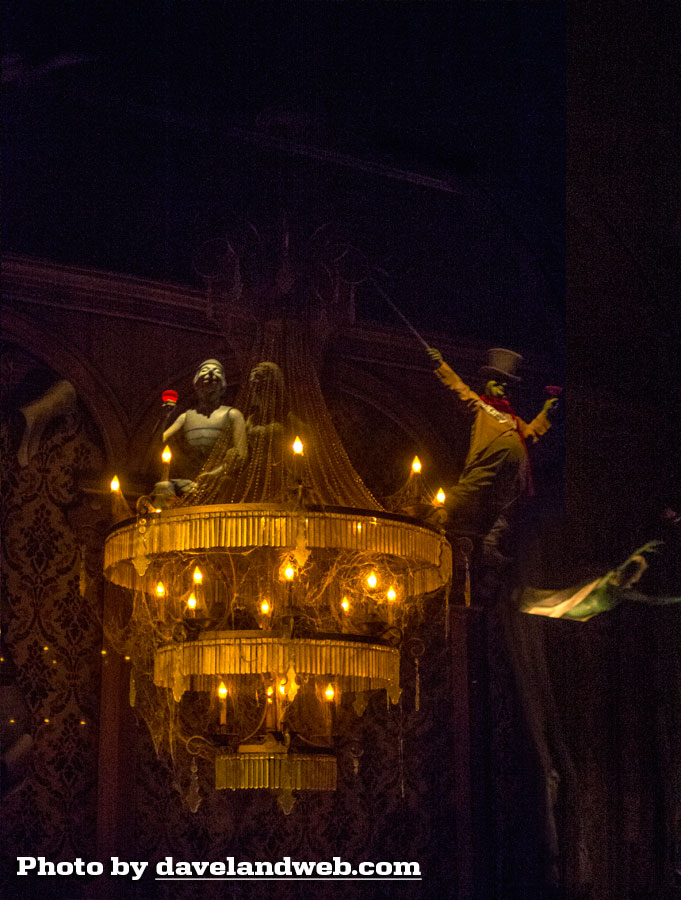 Up in the attic, Constance's husbands were losing their heads.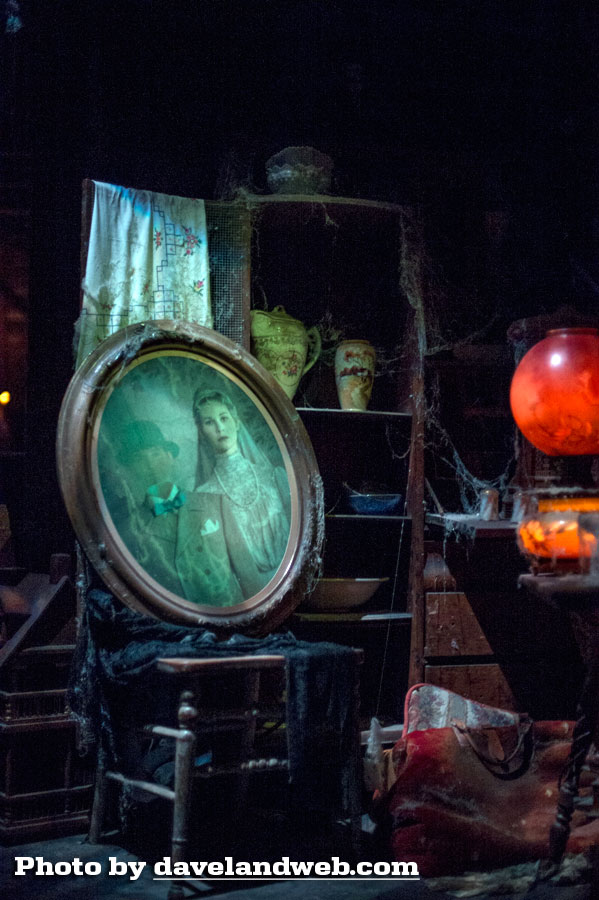 Note the animated shadow on the right, playing the piano.
This poorly done faux animatronic really needs to go.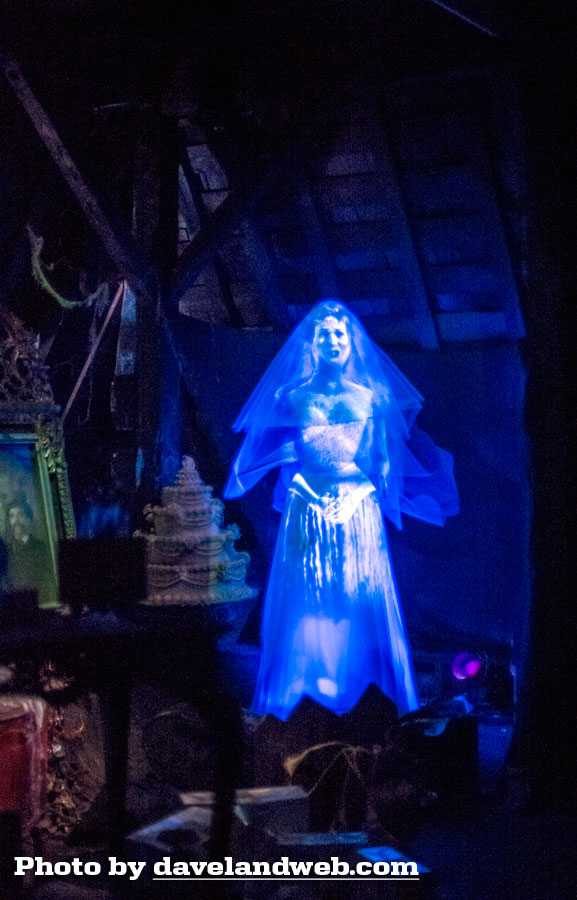 Thematically, it doesn't fit the Claude Coats portions nor the Marc Davis ones.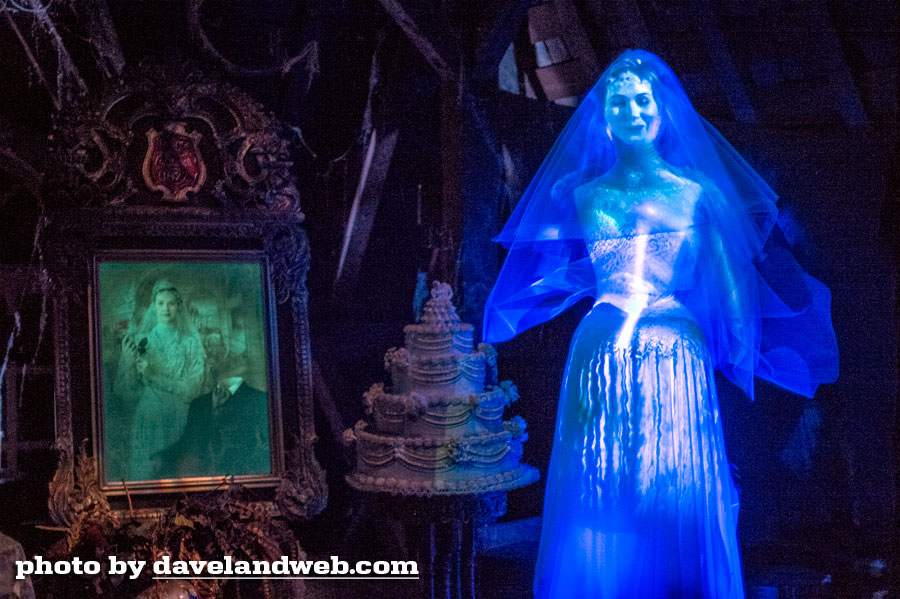 Looking back as the Doombuggy leaves the attic, this is what you see.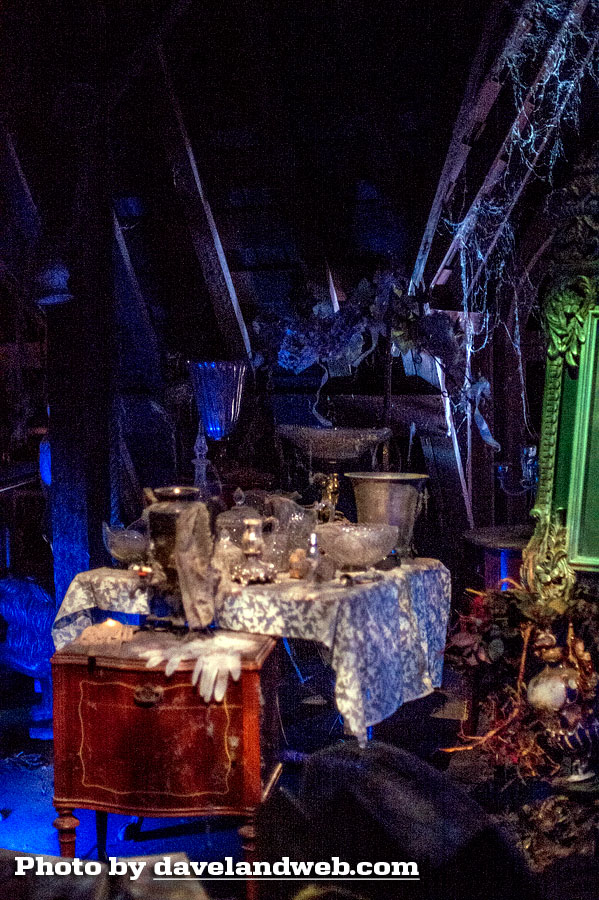 Now here's a properly done projection effect: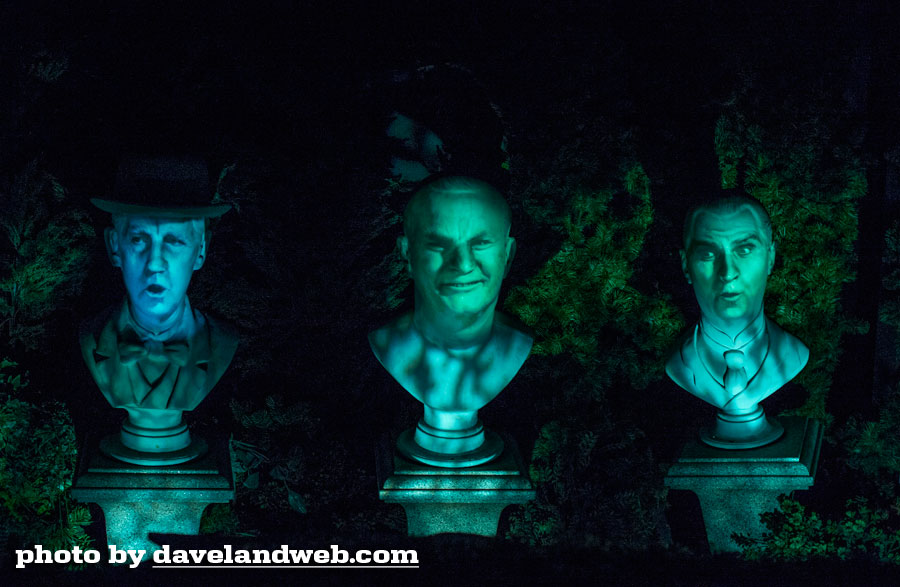 Excellent every time!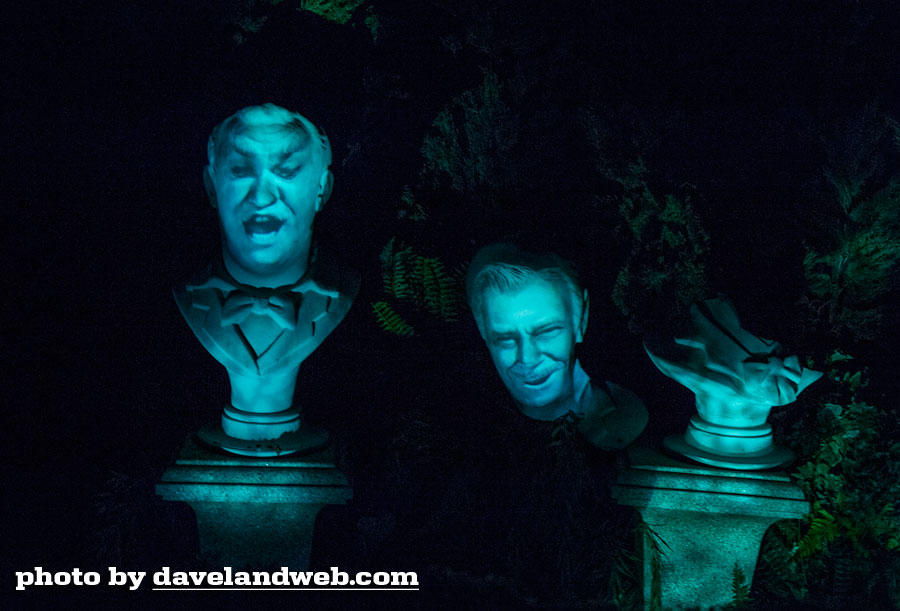 I swear the Mansion was darker than usual; still, I was able to get some semi-decent shots of the cemetery.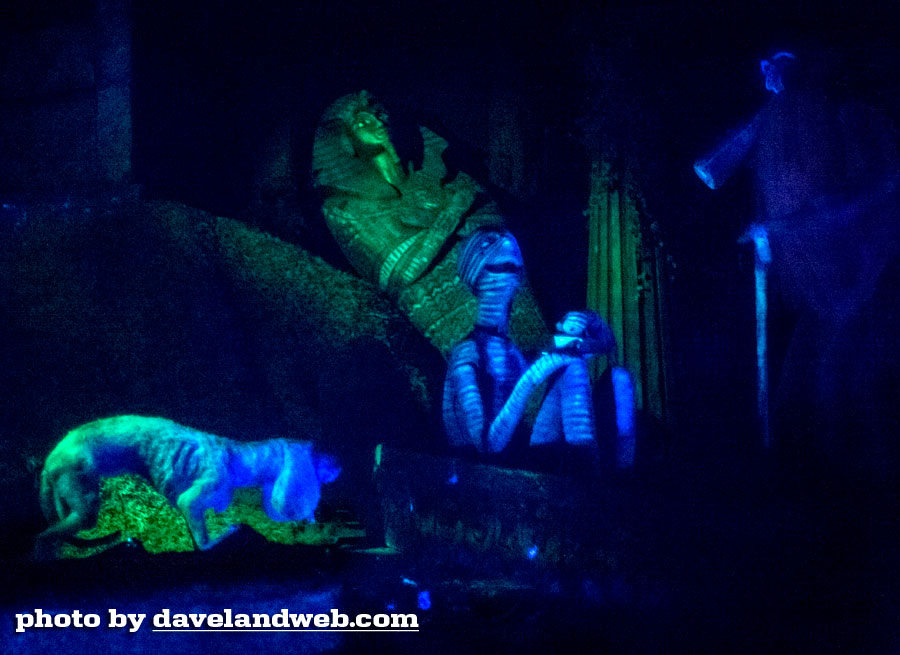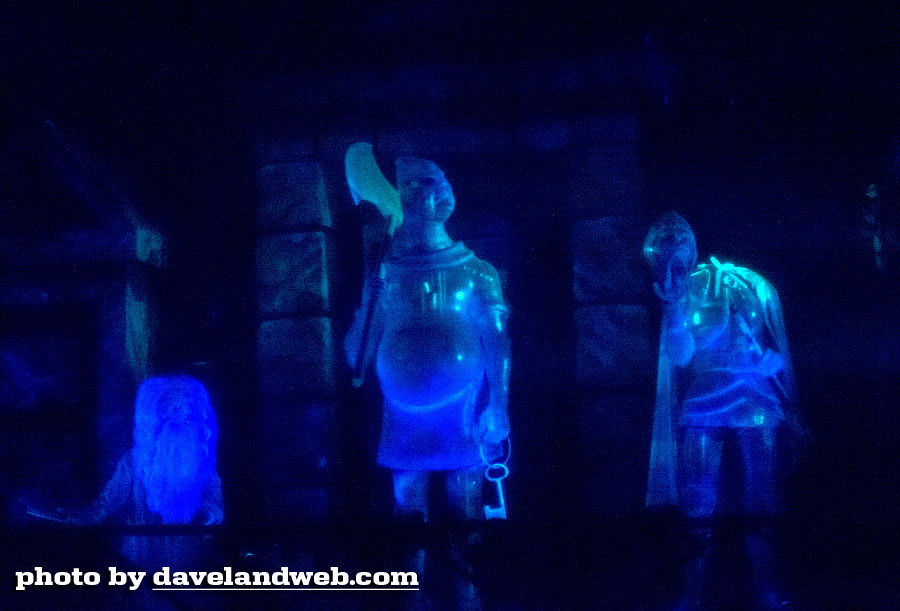 NEXT: PIRATES OF THE CARIBBEAN!

See more vintage & current Daveland Disneyland Haunted Mansion photos on my
main website.