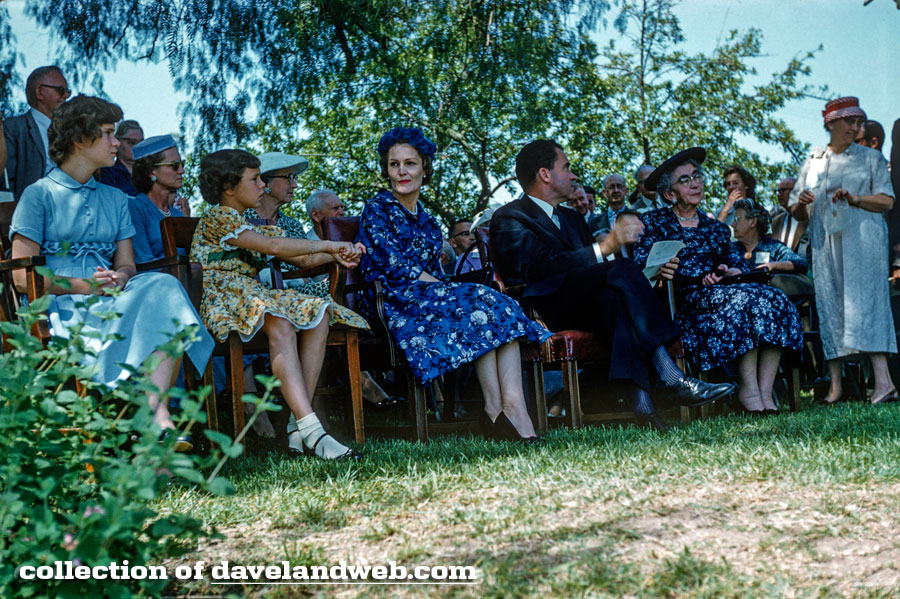 Besides doing his ribbon cutting duties at Disneyland for the Monorail on June 14, 1959, Vice President Richard Nixon also made his way over to his hometown of Yorba Linda. Here, you can see the family (Tricia, Julie, and Pat) seated on the lawn near his birthplace. I believe that is Nixon's mother seated on the right.
Back at Disneyland over in Tomorrowland, Nixon is shown doing a futuristic meet and greet. Here's the caption that goes with this shot from the
UCLA Digital Archive
:
SPACE GREETINGS-A spaceman and spacegirl get a smile and handshake from Vice-President Nixon as he tours the ultra-modern attractions on display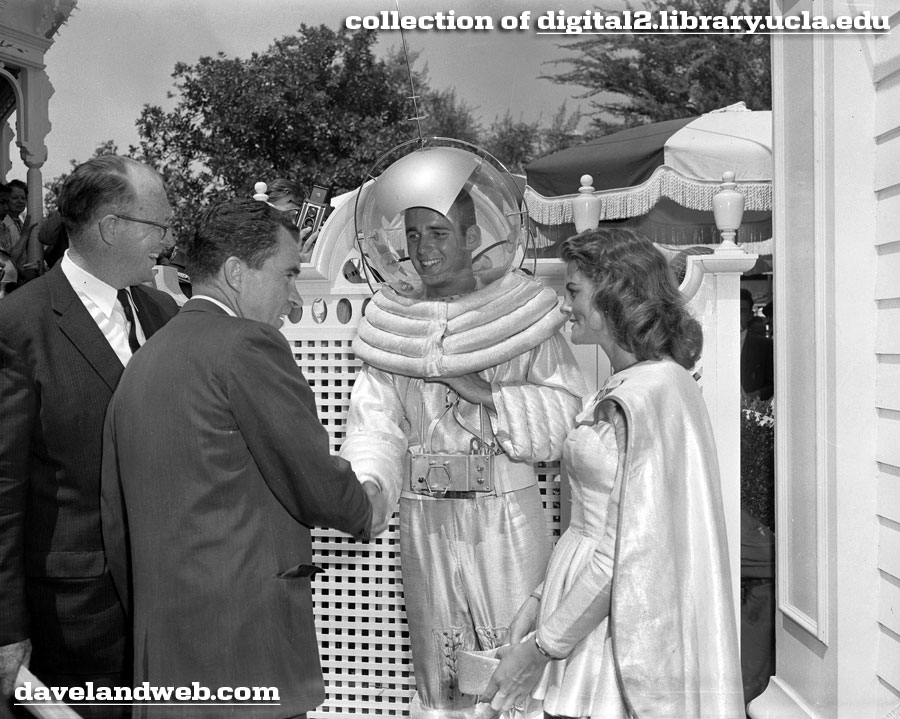 Ever wanted a closeup of the Spaceman's belt?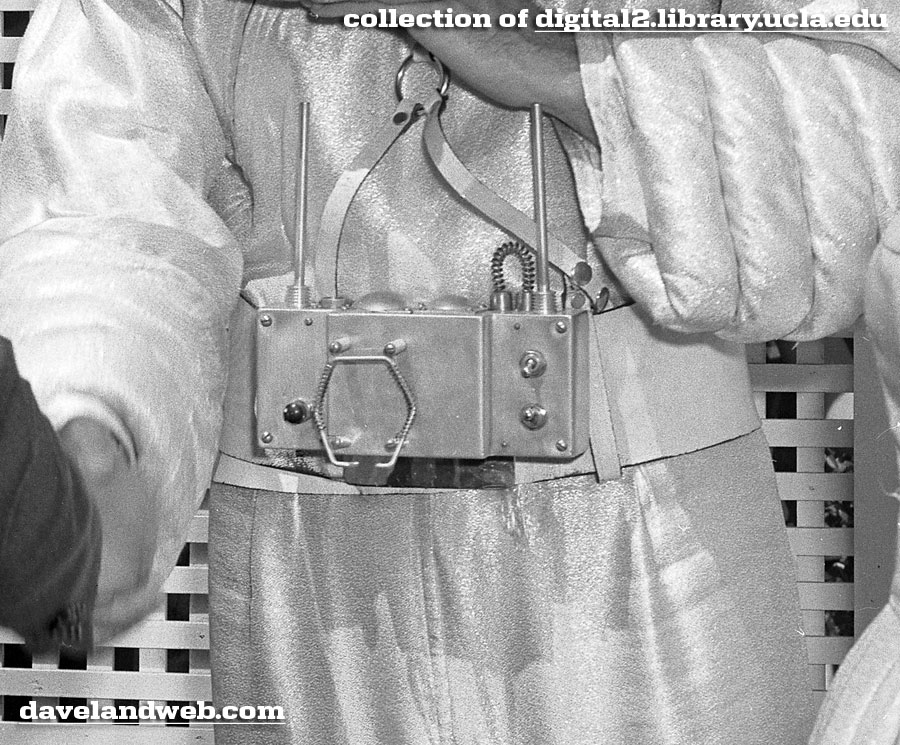 This woman looks positively star struck; do you think it's Nixon or the Spaceman that has her looking so dazed?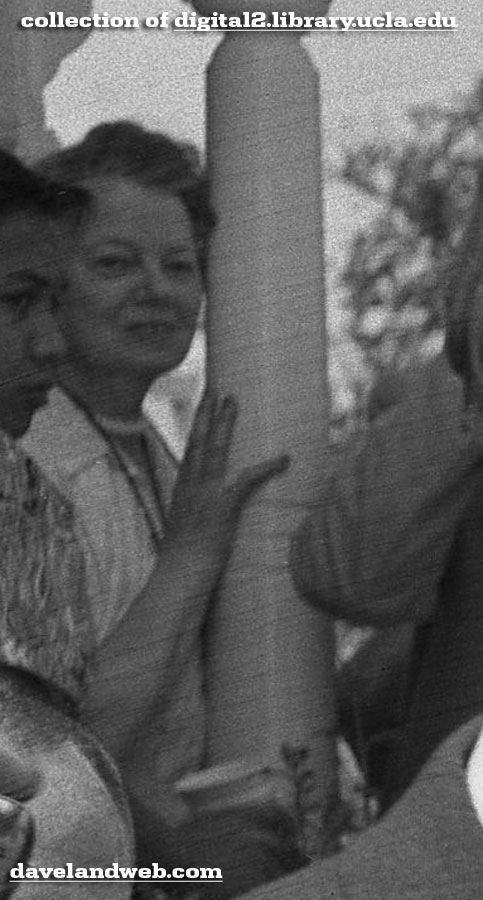 See more Nixon family photos on my
main website.