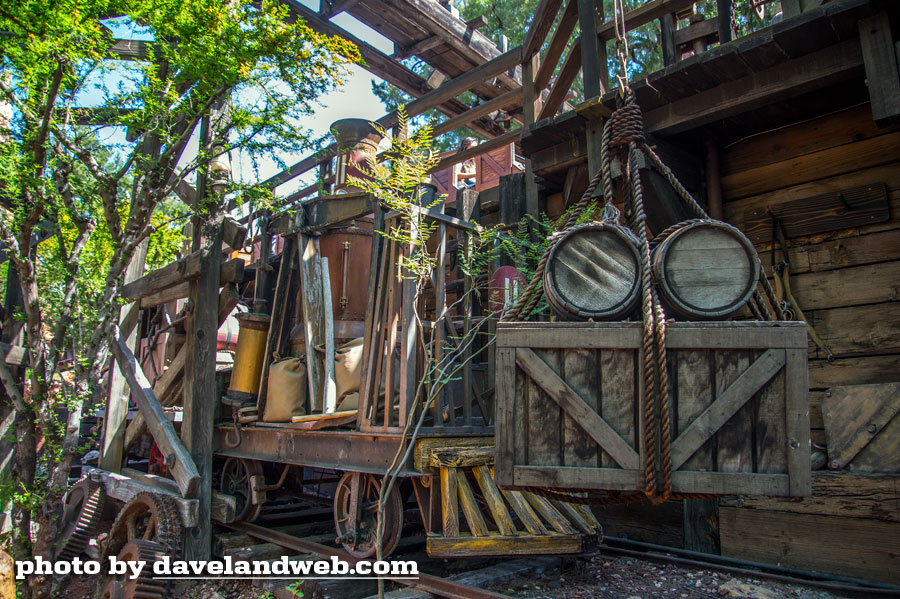 Welcome back to Big Thunder Mountain! Today I begin with a "never knew that" about one of the props in the queue. I was told that this train was used in the 1978 Disney movie "Hot Lead & Cold Feet," starring Don Knotts. But enough about that…let's board our Mine Train!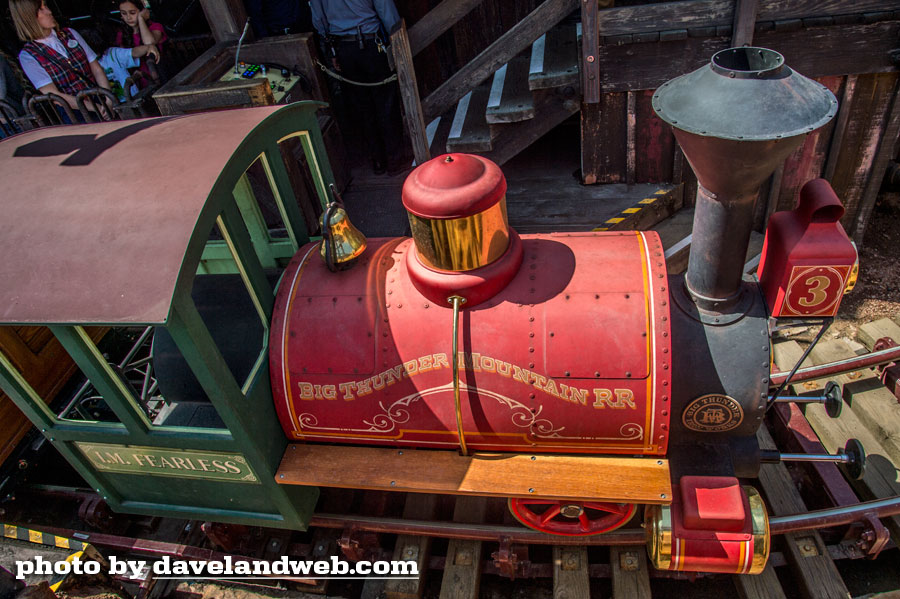 As others have commented, the attraction does look spic-and-span brand new. I am sure it won't take long for the wear and tear to appear, which will give it the authentic looking patina that is necessary.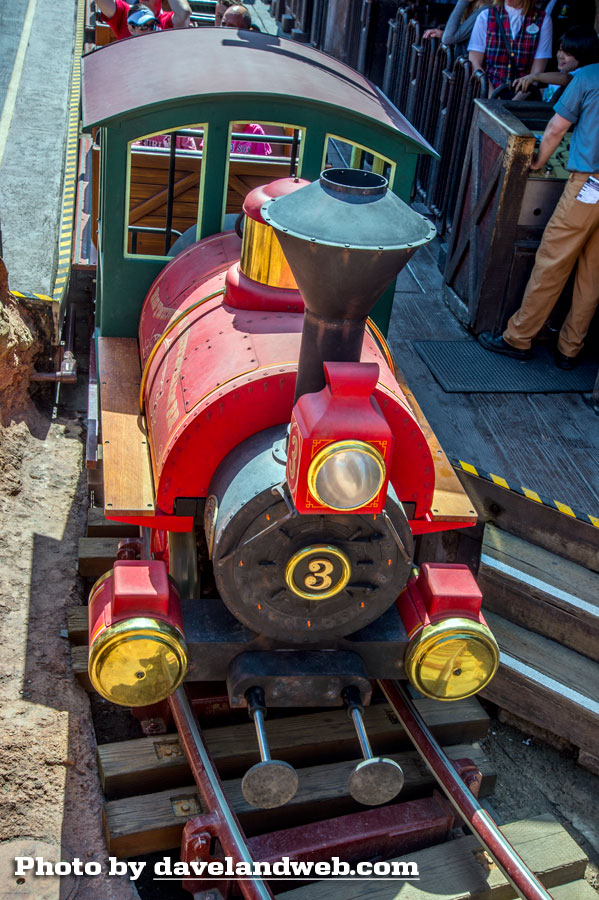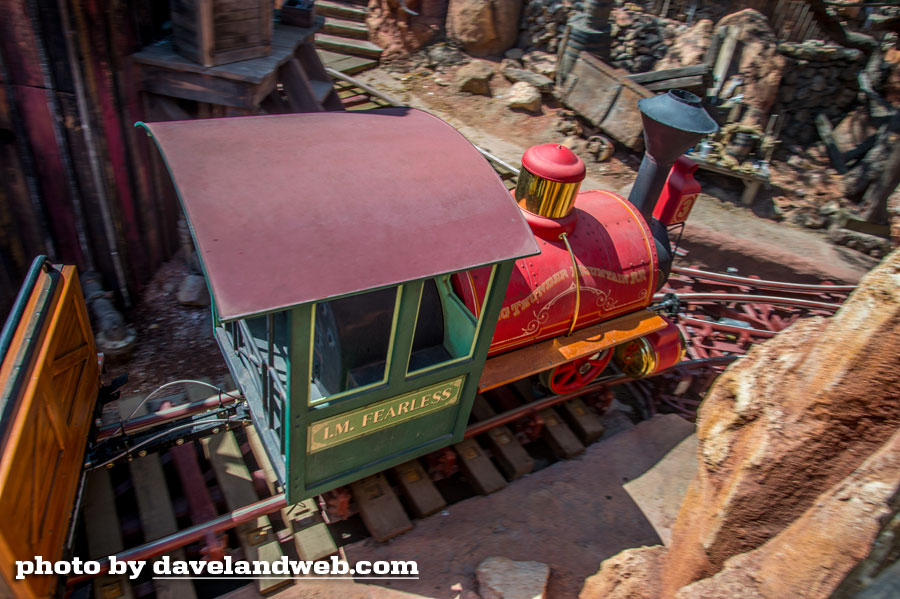 It took a few hours for the attraction to open, as it appears there are still some technical glitches that need to be ironed out. I missed getting a shot of the new bats in the cave; they looked pretty good, but it was so dark, unless a guest knew to look for them, they would be easy to miss. The Rainbow Cavern tribute looked good though: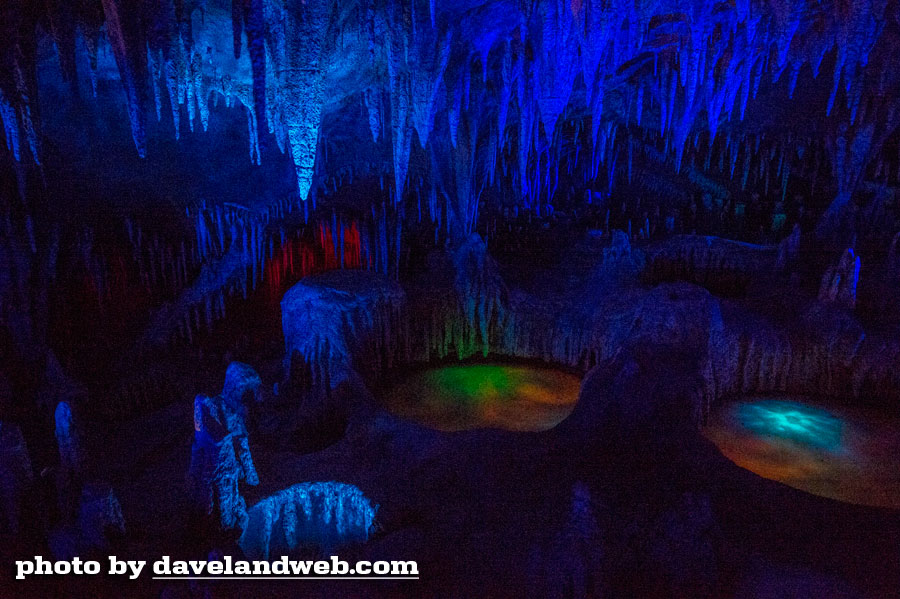 I did my best to keep my camera dry on this one: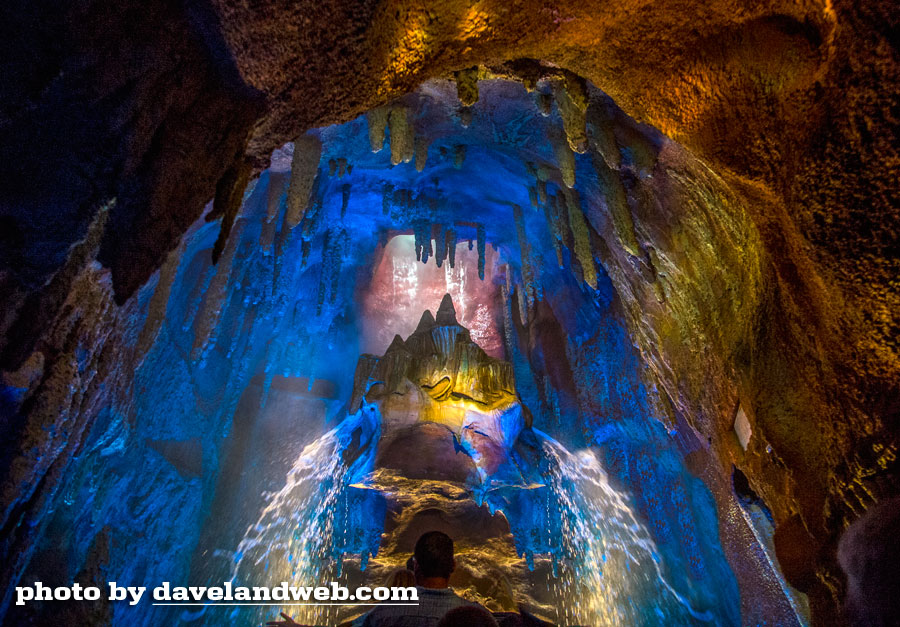 The coyotes could be heard overhead: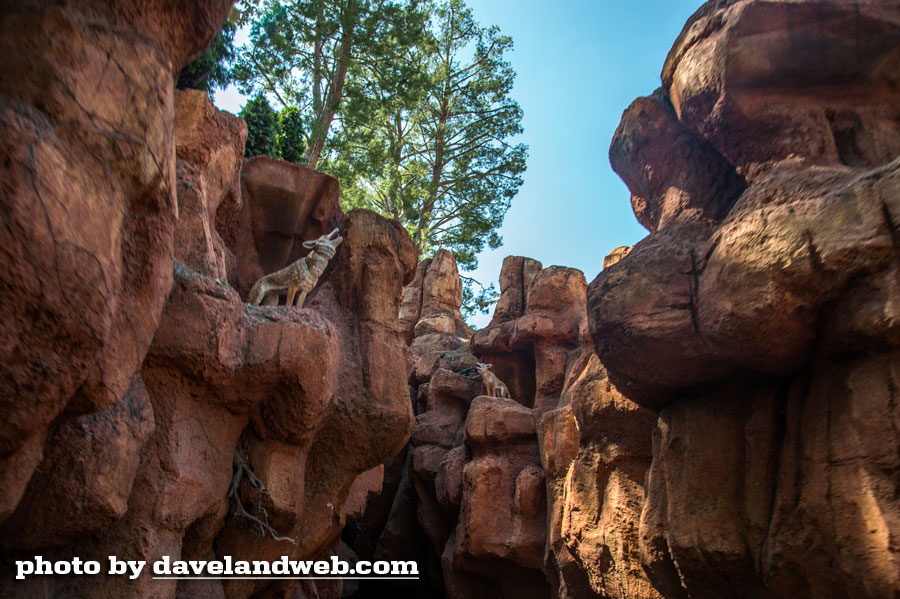 The turtles looked darn real:
and the snakes looked TOO real!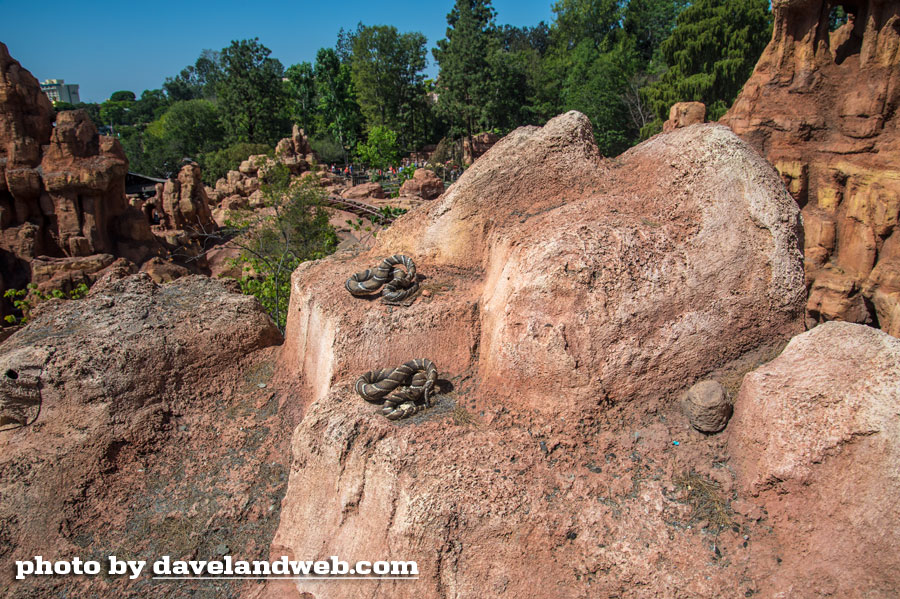 I feel a nightmare coming on.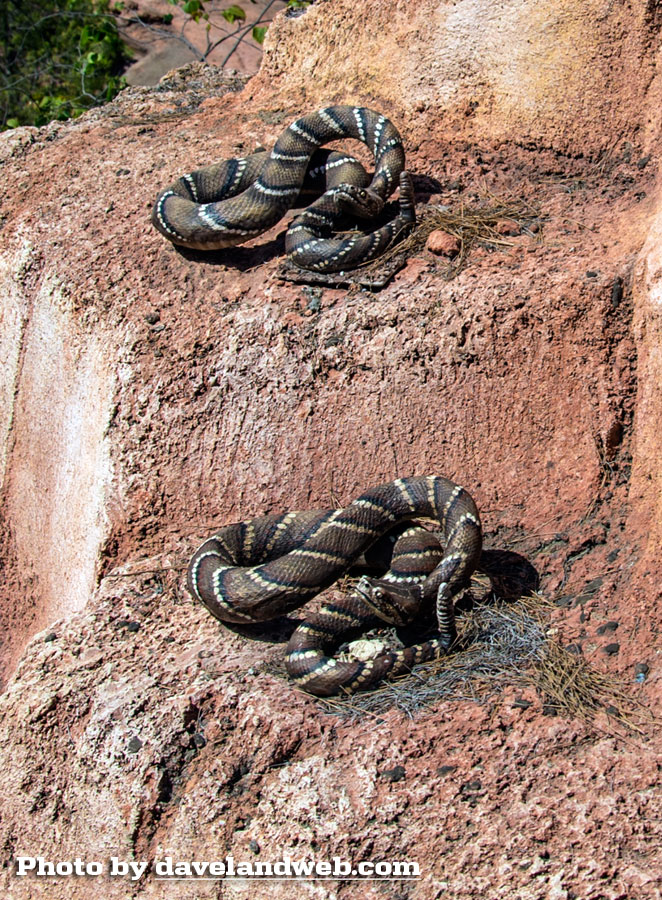 A view from the top: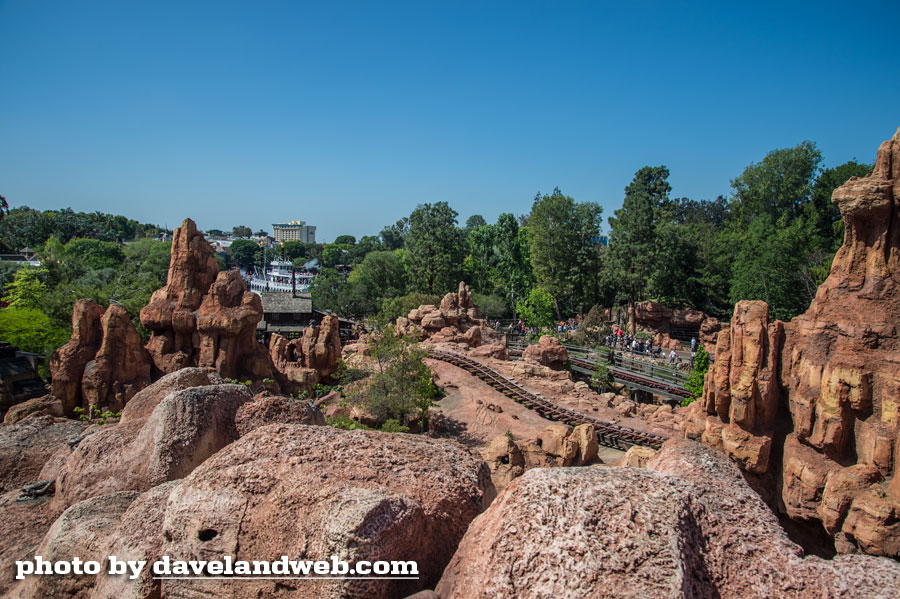 Zooming in you can see the Paradise Pier Hotel: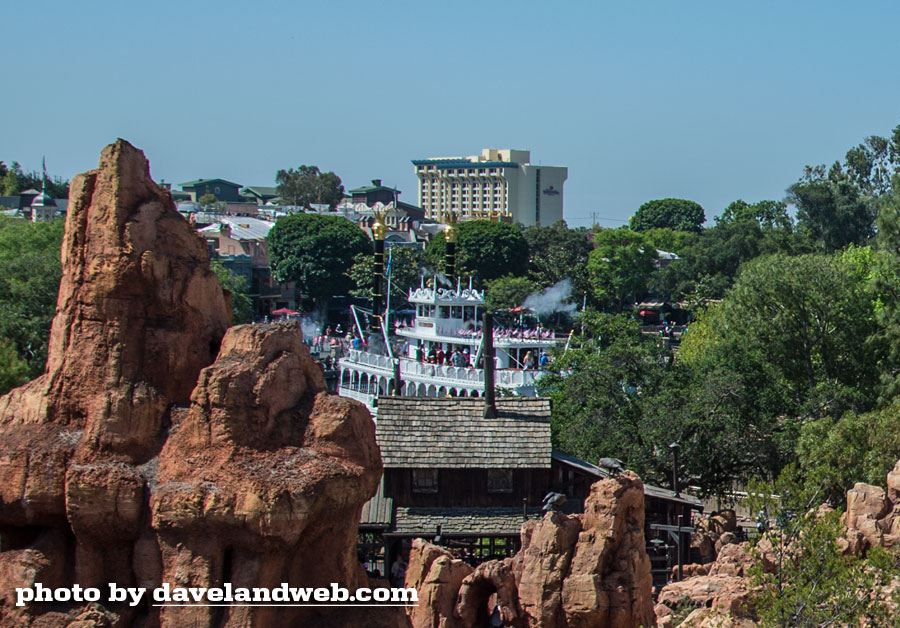 My favorite billy goat with the stick of dynamite: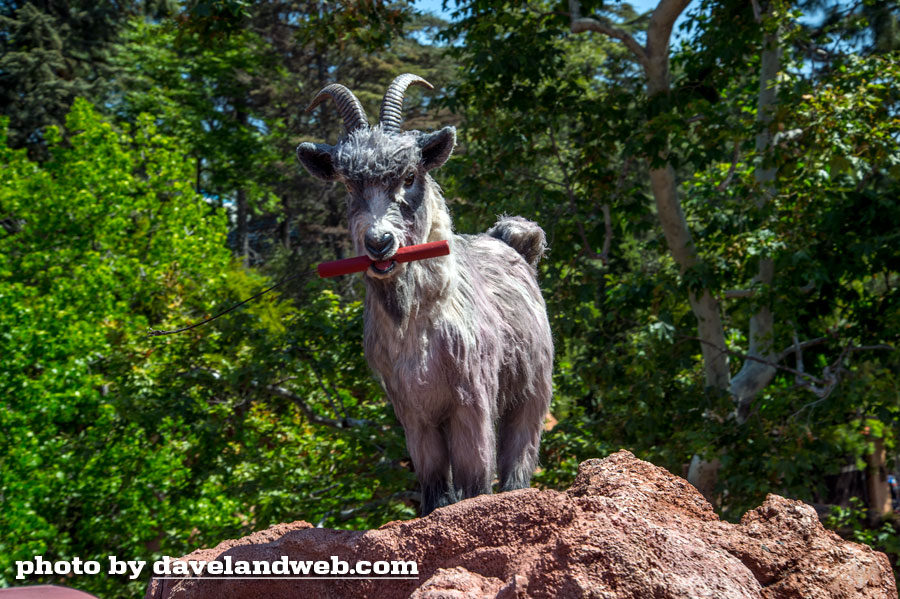 Here's where some of the newest (and most talked about changes) occur. In the tunnel, the billy goat's dynamite stick now makes sense, as there are some fairly decent smoke and explosion effects.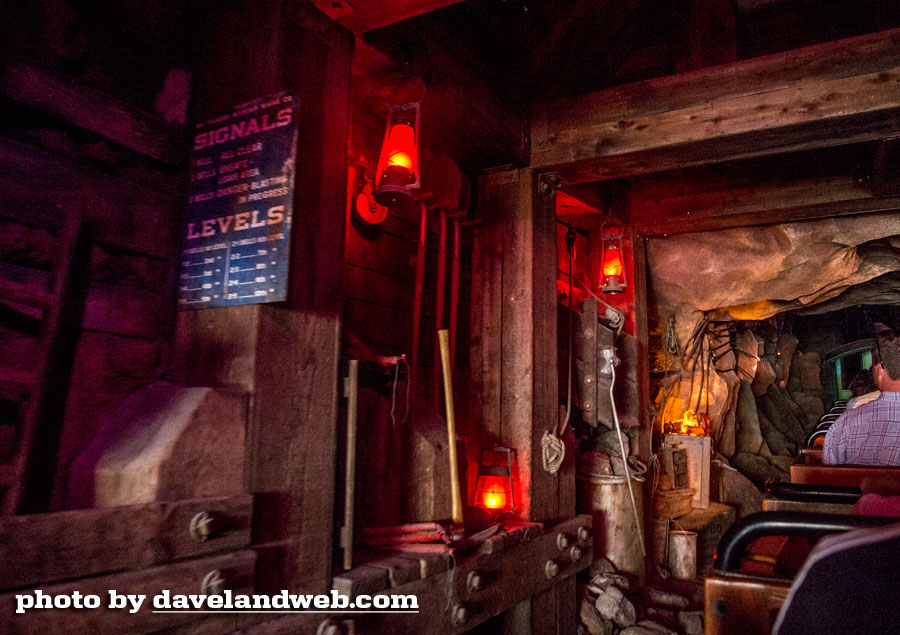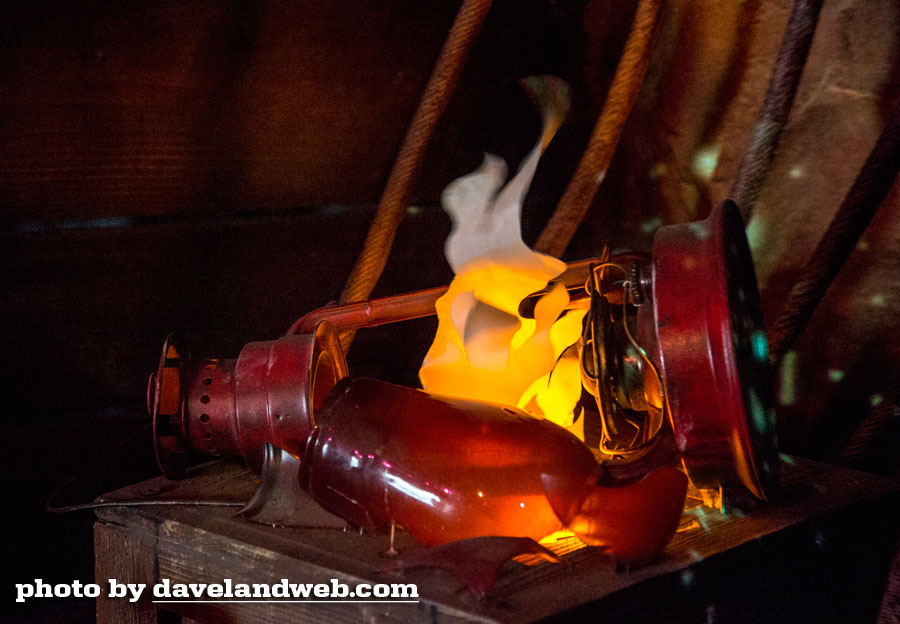 Note to self: ride in the front next time to avoid large bald heads in my photos.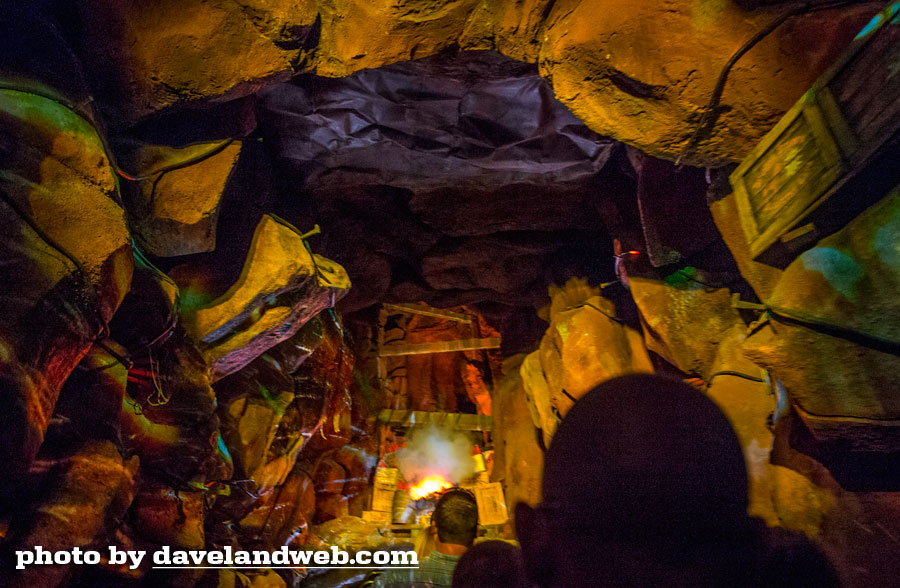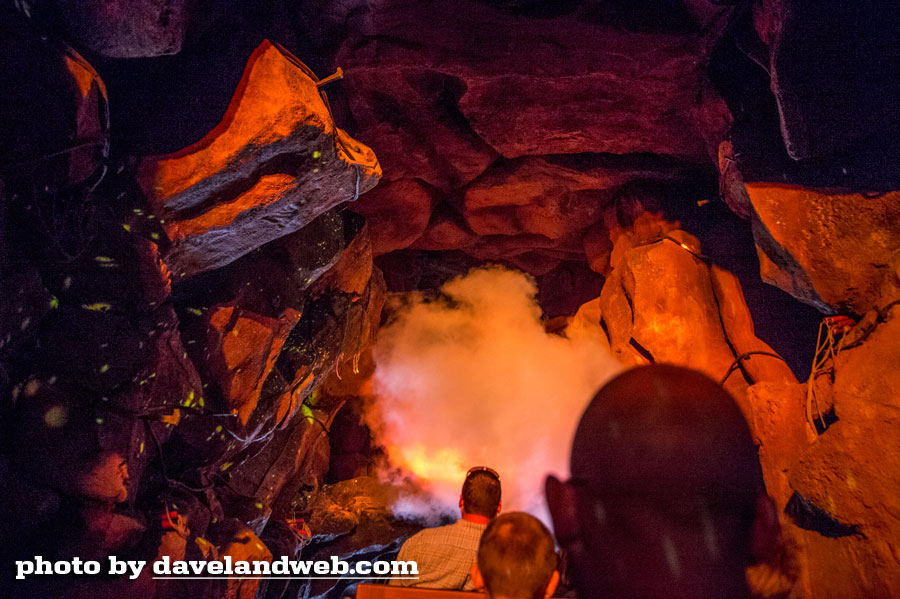 I don't know if these effects were working full-strength for my ride, but I wished there was just a bit more "kaboom" for my buck. Although a nice addition, I think they could have pushed the envelope a bit further.
Still, this attraction sure does look purty!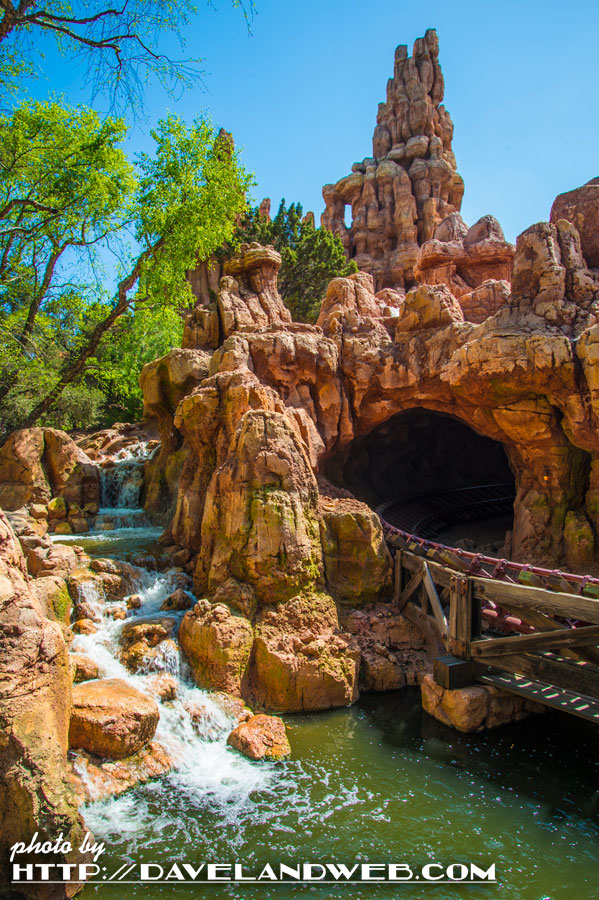 In collectible news,
Swann Auction Galleries
is offering up a genuine Golden Horseshoe Revue vintage poster.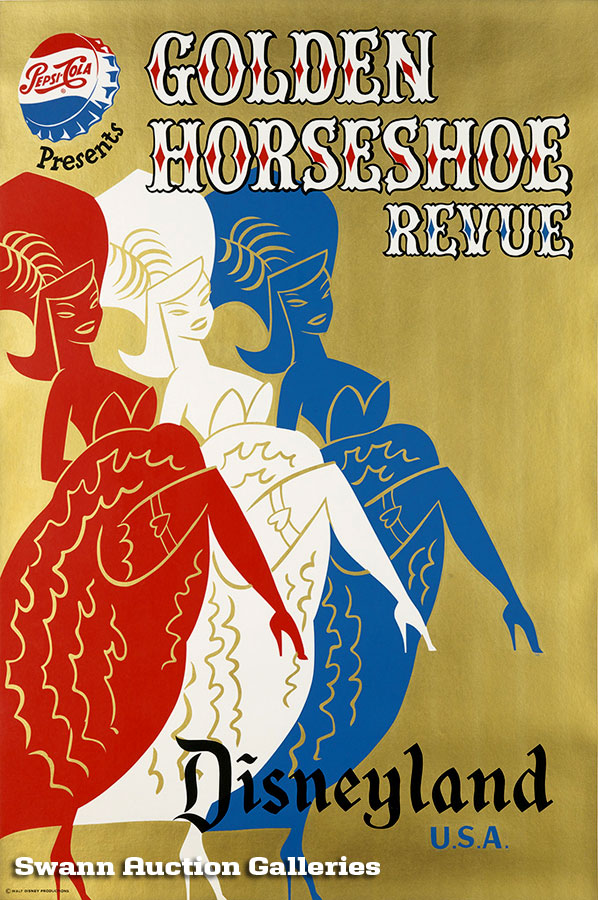 BJORN ARONSON (DATES UNKNOWN) GOLDEN HORSESHOE REVUE/DISNEYLAND. 1955.
53 3/4" x 35 3/4", 136 1/2x90 3/4 cm. Walt Disney Productions.
Condition A: minor creases at edges. Silkscreen.
Little biographical information exists about Aronson, but he was one of the major designers of Disney posters throughout the 1950s and 60s. This poster, depicting "Slue Foot Sue's dance hall girls," is one of two variations; the other says "Frontierland" across the bottom. It is one of the few early Disney posters with a prominent cross marketing pitch. Pepsi was an official sponsor of Disneyland from the opening day in 1955 through 1990. Disney Parks p. 58 (var).
See more vintage & current Daveland Disneyland Big Thunder Mountain Railroad photos on my
main website.