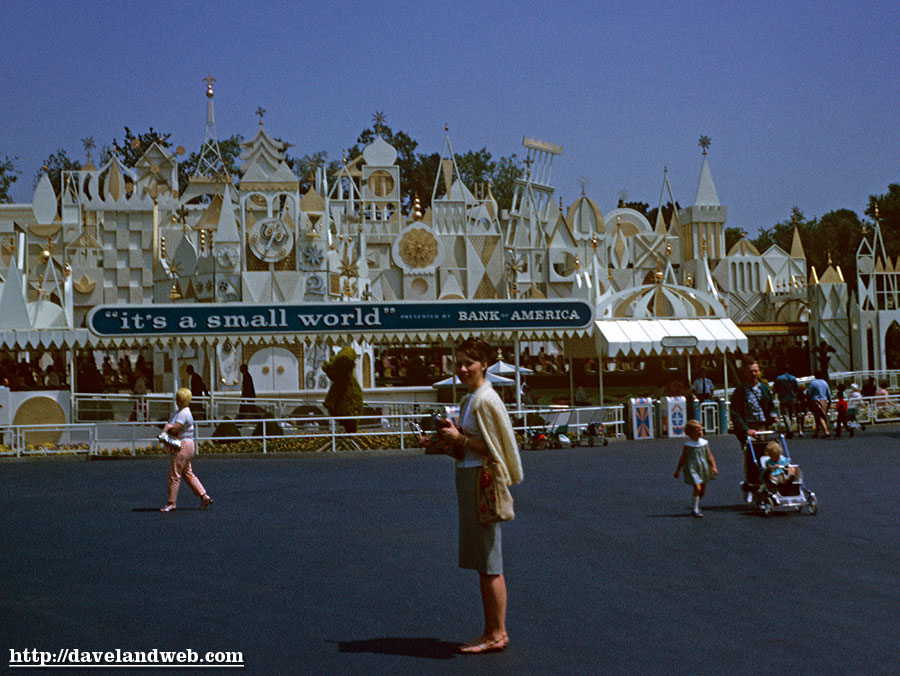 Our wholesome 60's model wannabe is back today, showing us the wonders of "It's A Small World." Admittedly, it is an attraction that I avoid, but I sure do appreciate its crazy color palette and the attraction exterior; probably one of the most lavish of any building in the park. Every home with children should get one of these clocks...how to make learning to tell time more fun.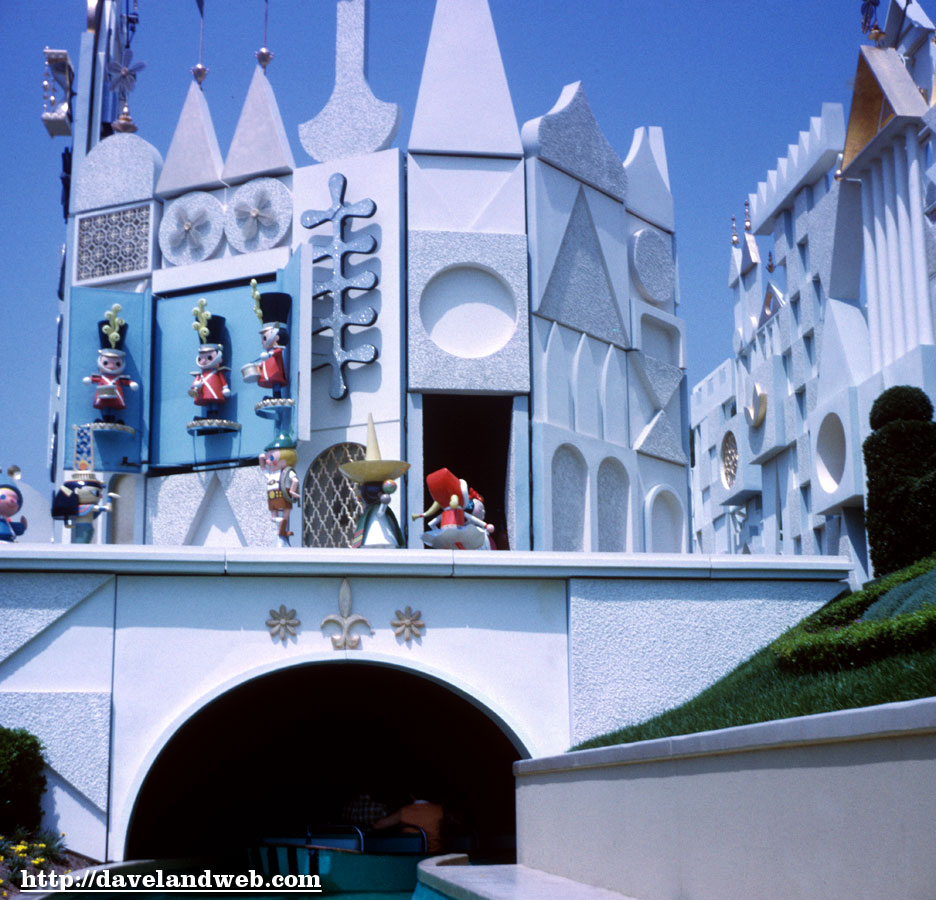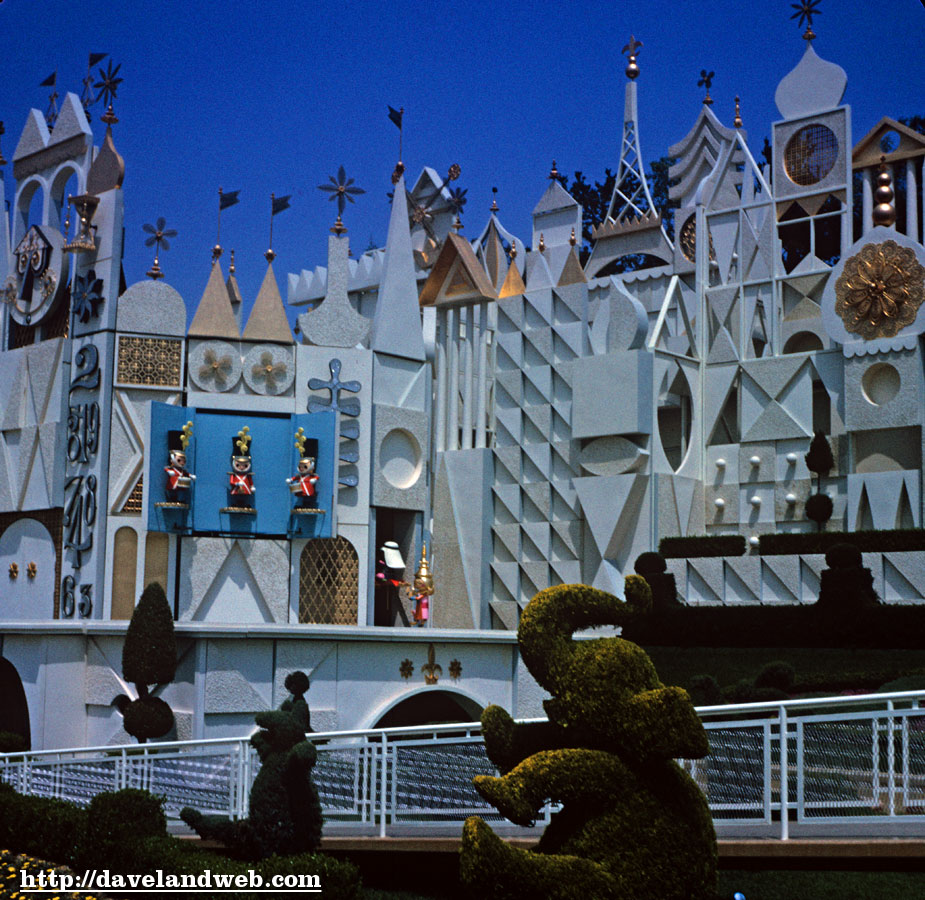 Our little miss demanded a closeup after going through this attraction: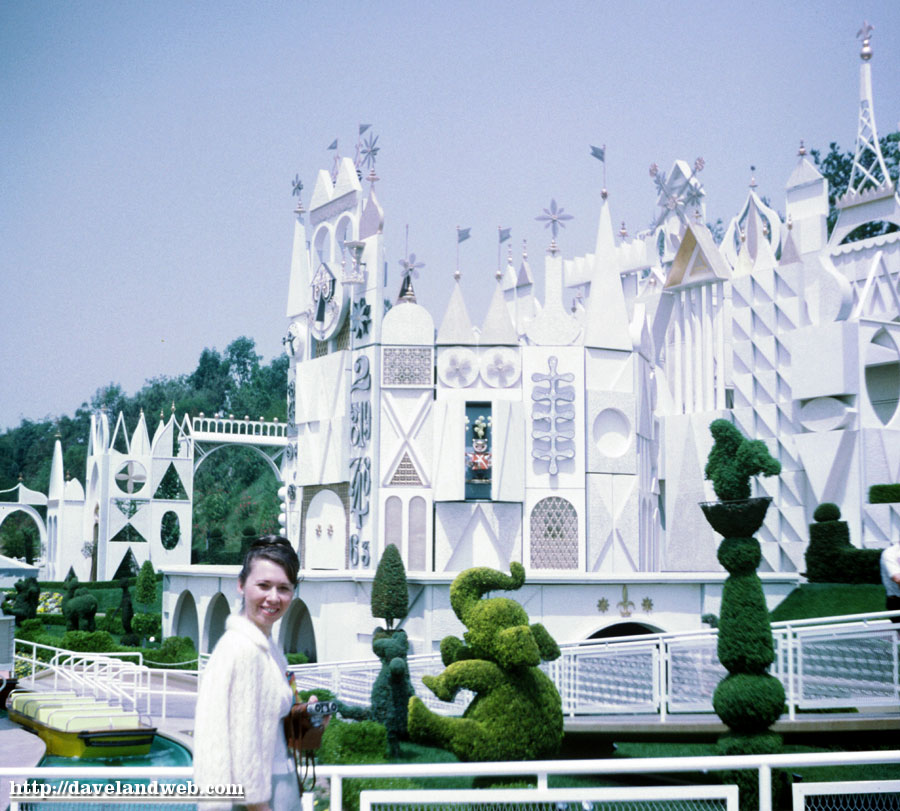 To wrap up for today, I give you 2 shots of the Chicken of the Sea Skull Rock area; one with our miss, and for those of you that aren't enamored with her and the vintage Disneyland shopping bag that she is carrying, I also give you one that she graciously stepped aside for: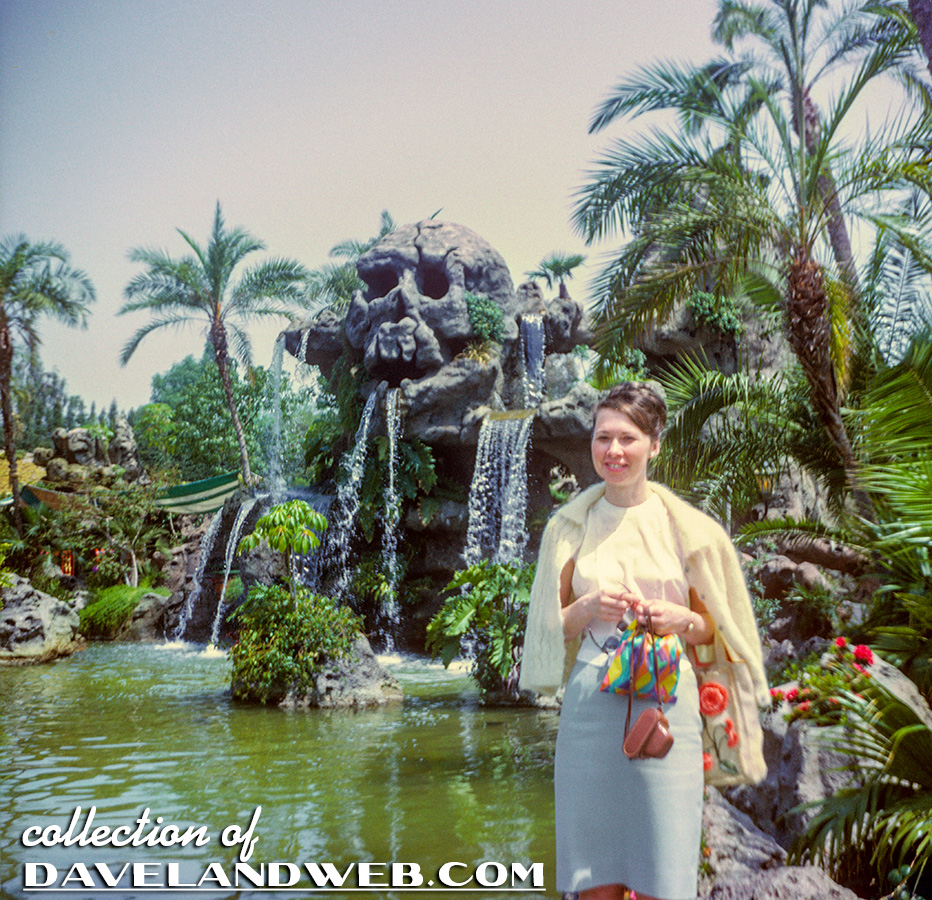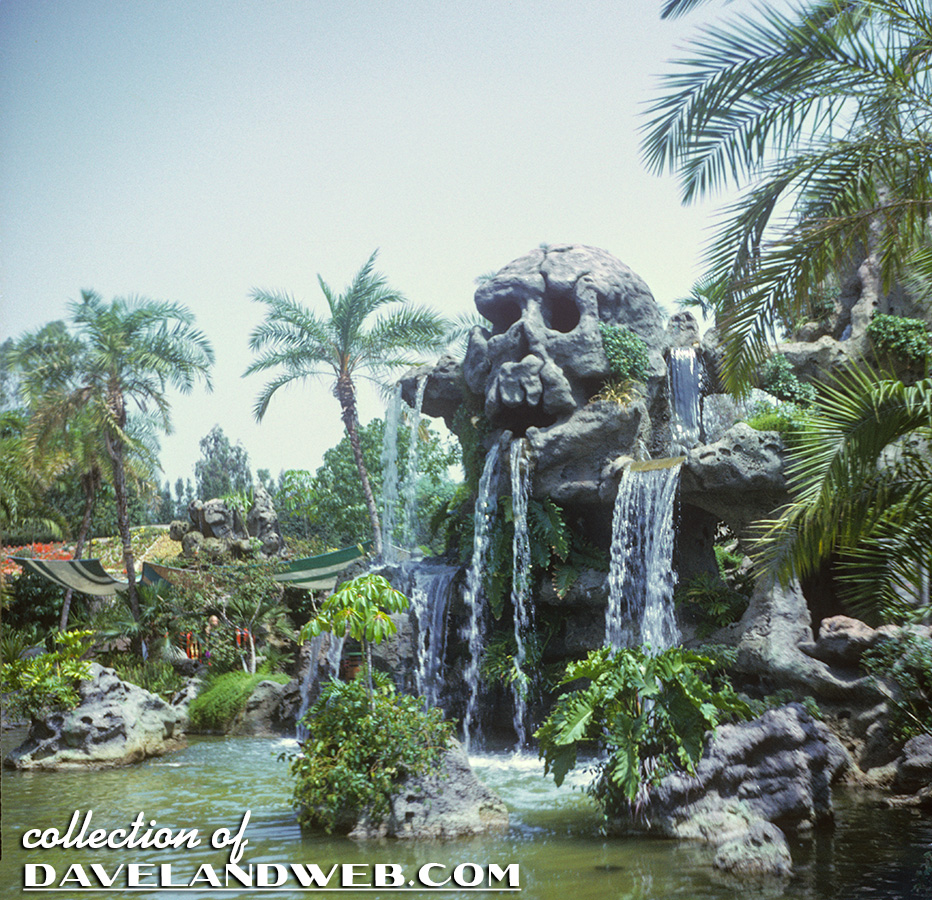 See more vintage & current Fantasyland photos at
my main website
. Check out
Jim Hill's website
today; he points out recycling at its best over at DCA's "Monsters Inc." attraction.