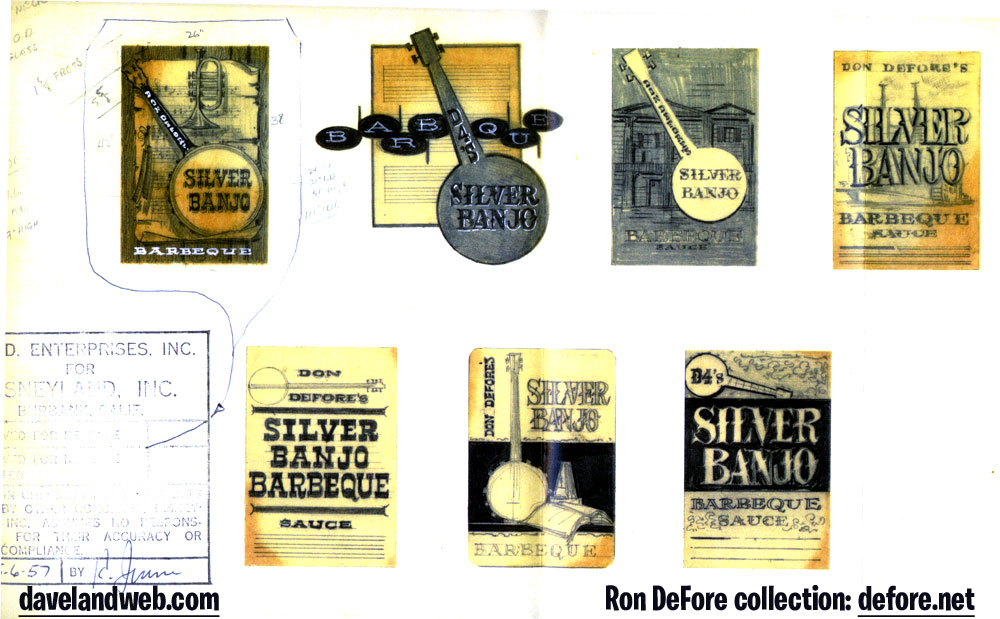 Today we are back to the short-lived Silver Banjo Restaurant in Frontierland. First pic of the day shows the different concepts that W.E.D. came up with for the signage, with the final choice at top left, circled in pencil. The signage was also featured prominently in the Silver Banjo postcard, with the only difference being that owner Don DeFore was featured inside the banjo itself. This is one of the rare postcards from Disneyland's early years.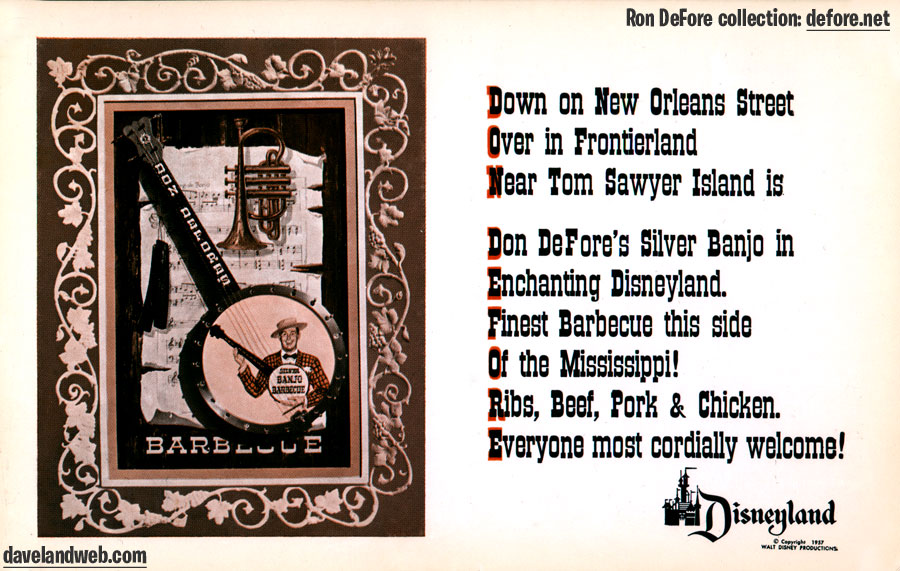 In this vintage photo, you can see Don standing in front of the finished sign, with his wife Marion and daughter Amy.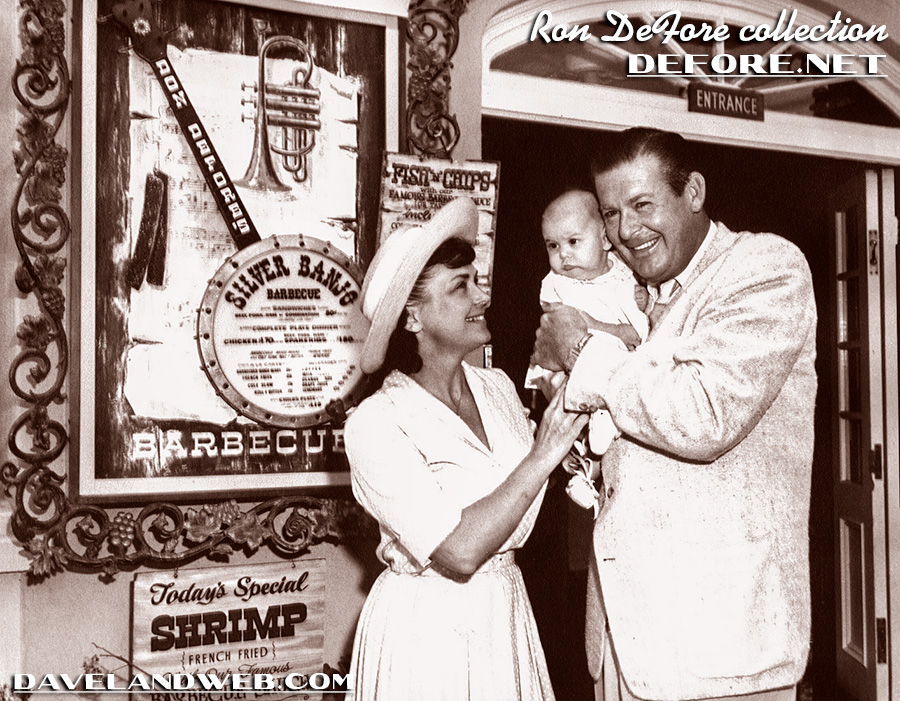 Last one for today shows you in living color what the sign looks like today, in the hands of Don's son Ron: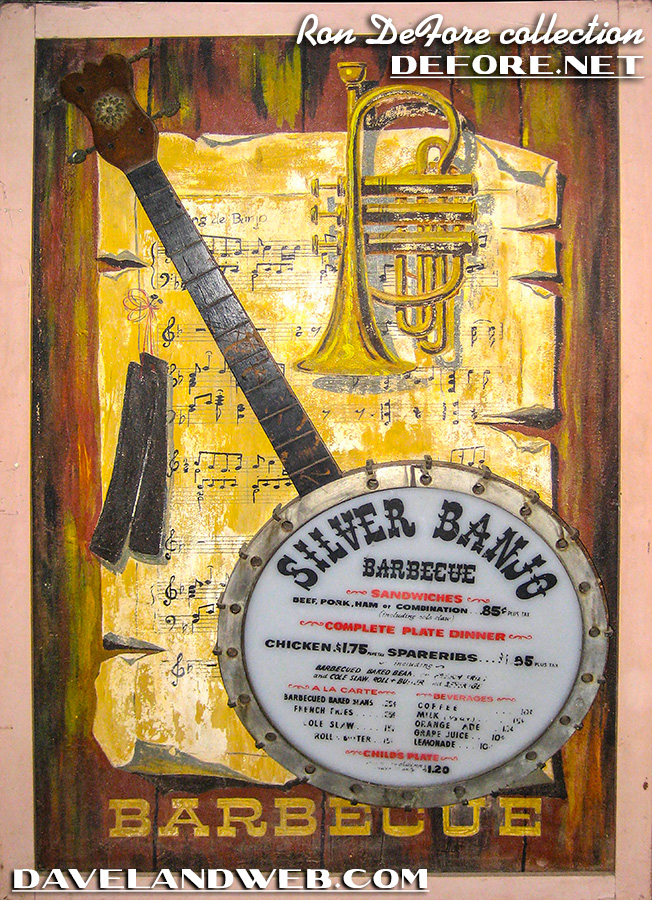 See more vintage Silver Banjo photos at
my website
.