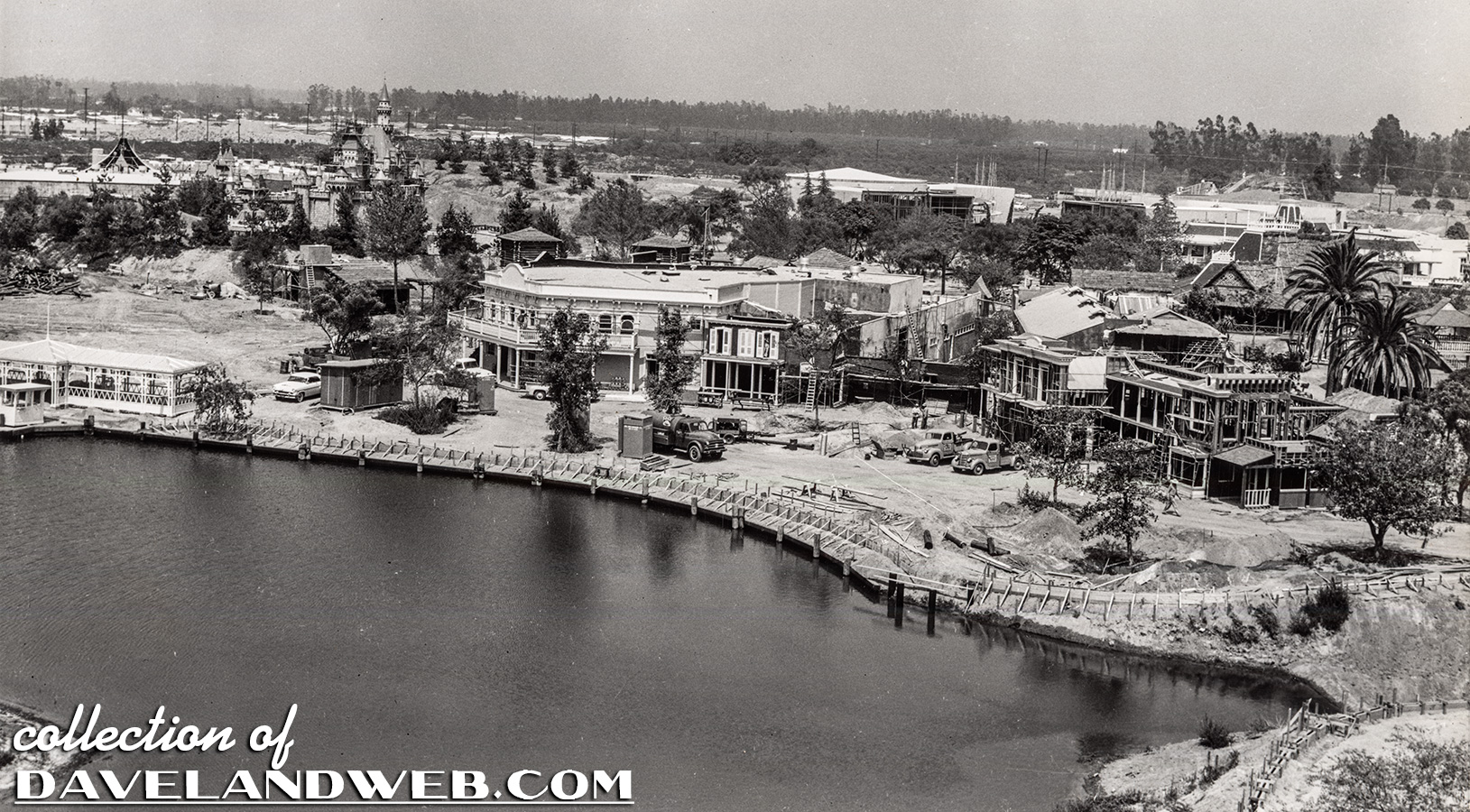 "Hey Dave! Don't you mean Square?" No, dear readers...I mean Street. Walt's affinity for New Orleans was present in the park from day one. This small strip of restaurants in Frontierland was known as New Orleans Street. I have included a closeup shot from this early construction shot.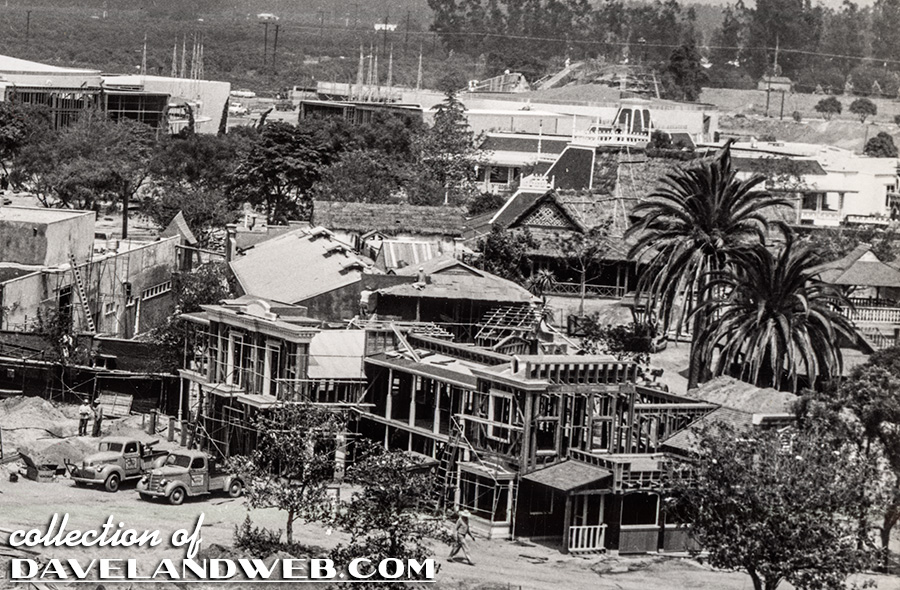 New Orleans Street was also the original location for Casa de Fritos: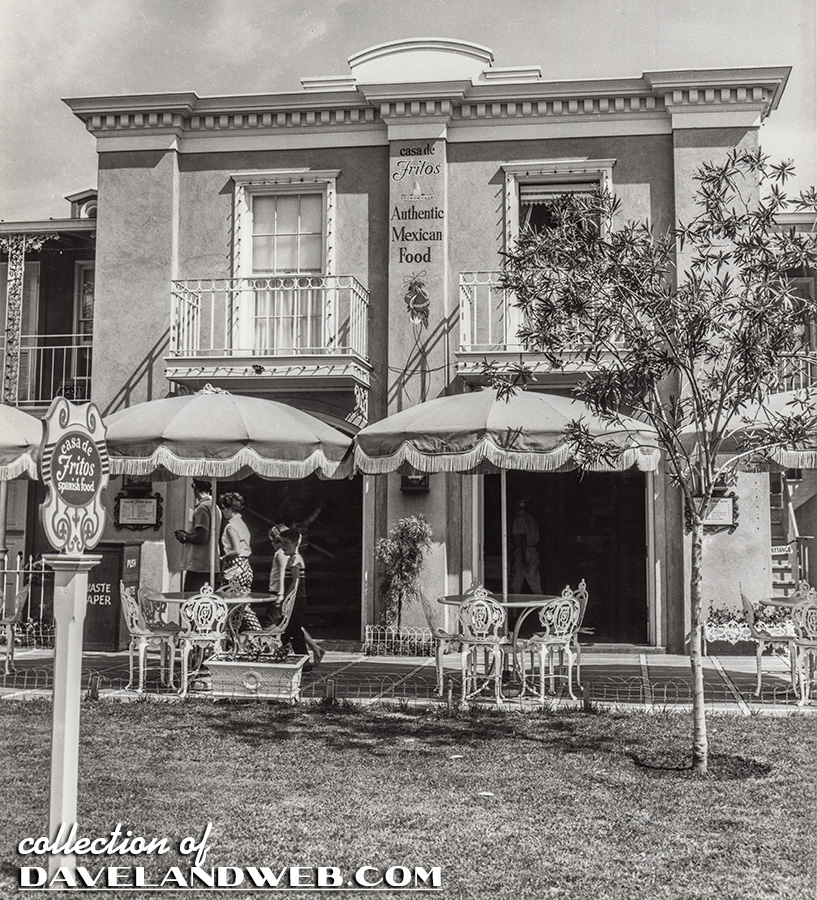 Closeup included at no extra cost: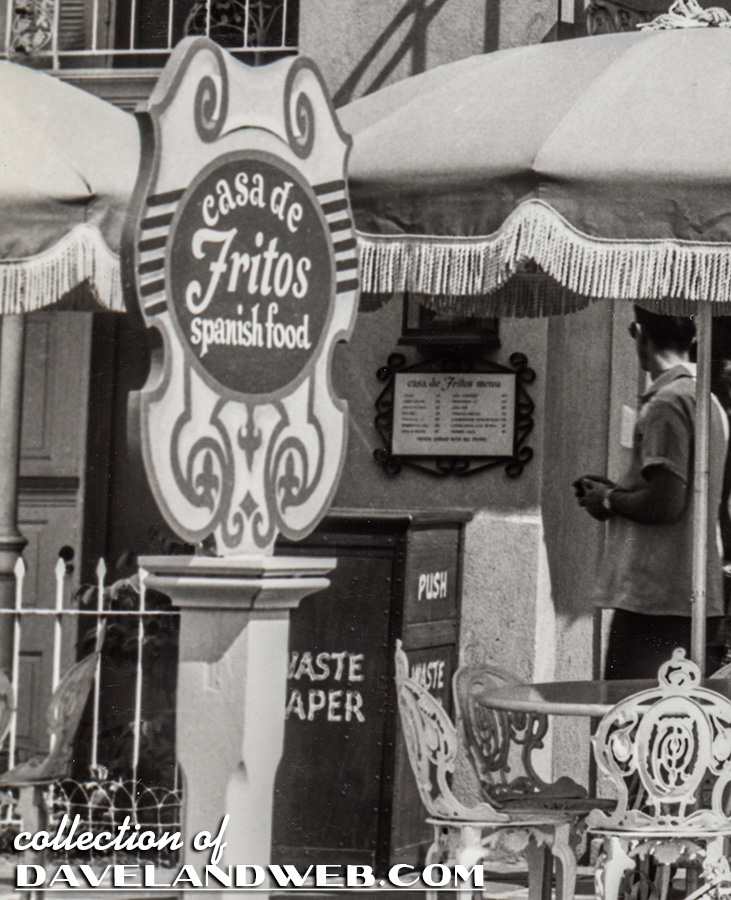 Here is a color shot from July 18, 1955:
In addition to Casa de Fritos, New Orleans Street also featured Quaker Oats' Aunt Jemima Pancake House. The side seating area shown here had more of a rustic look, due to the fact that it was bordered by Adventureland.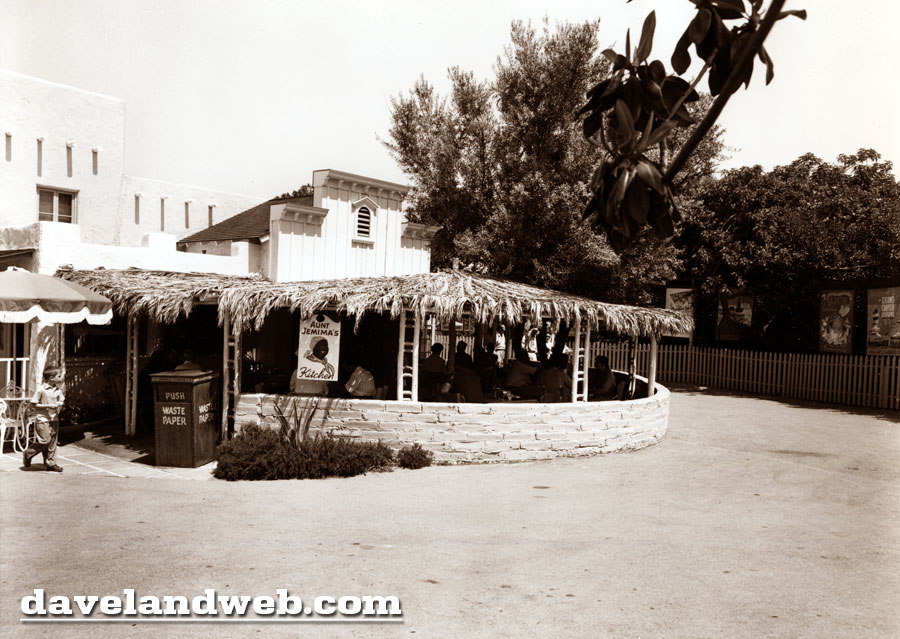 This February 1956 shows a young lassie in her Mouse Ears, pleased as punch because she's probably just had a tasty serving of The Golden Horseshoe Special (4 buttermilk pancakes).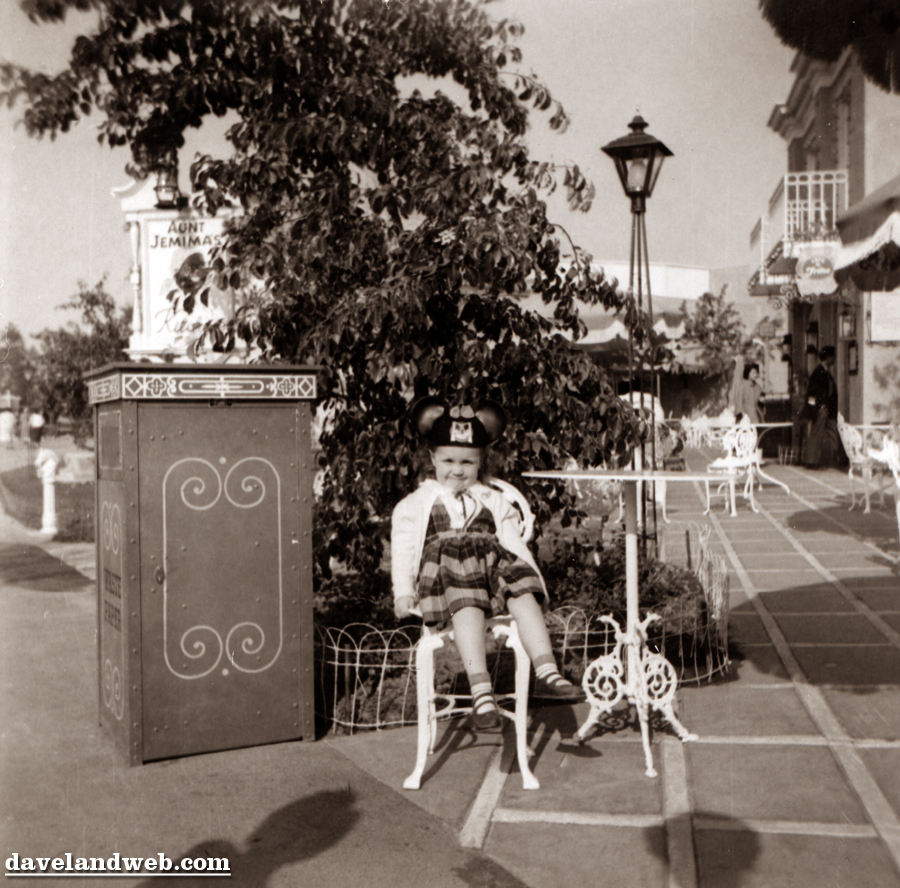 By 1957, Casa de Fritos outgrew their space and Don DeFore's Silver Banjo Barbecue moved in until 1961. The building was changed from green to pink:
Today, this area is best known as the Riverbelle Terrace Restaurant, which gives excellent views for the Rivers of America show Fantasmic.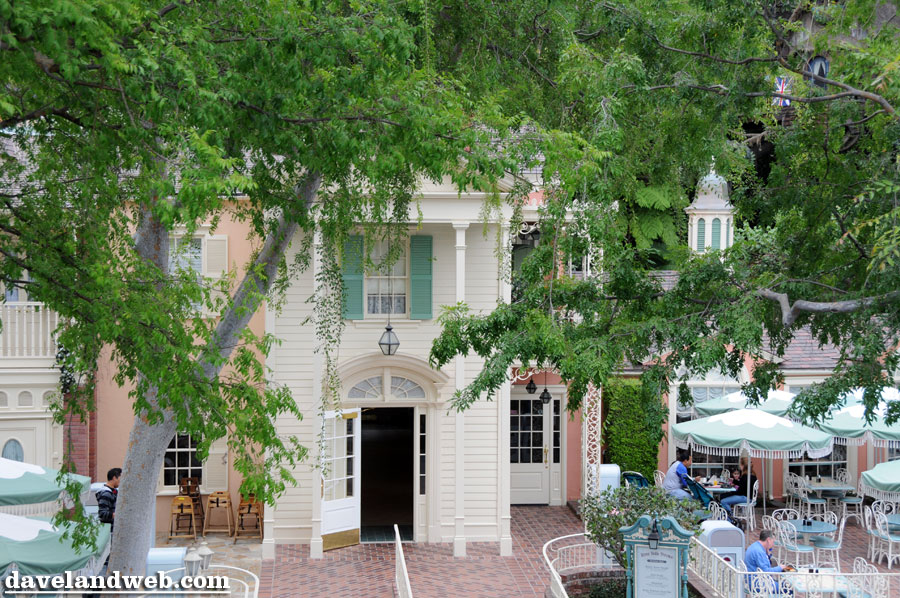 EXPERT HELP DEPARTMENT:
A reader sent me these photos yesterday and was wondering the origin of this Jungle Cruise boat replica. It looks a little home-made to me, but on the oft chance it's a souvenir, I am posting it here. Anyone seen one of these before?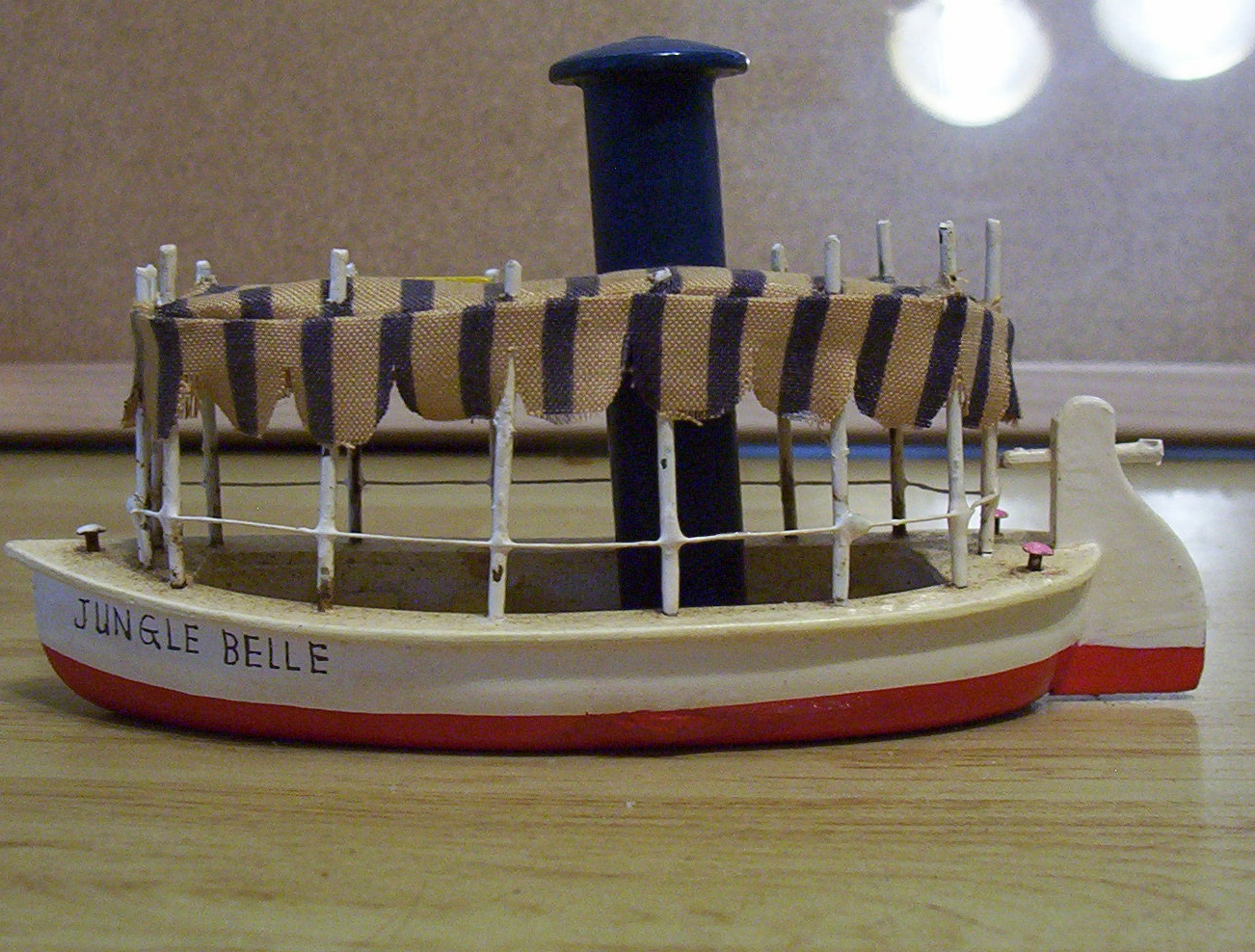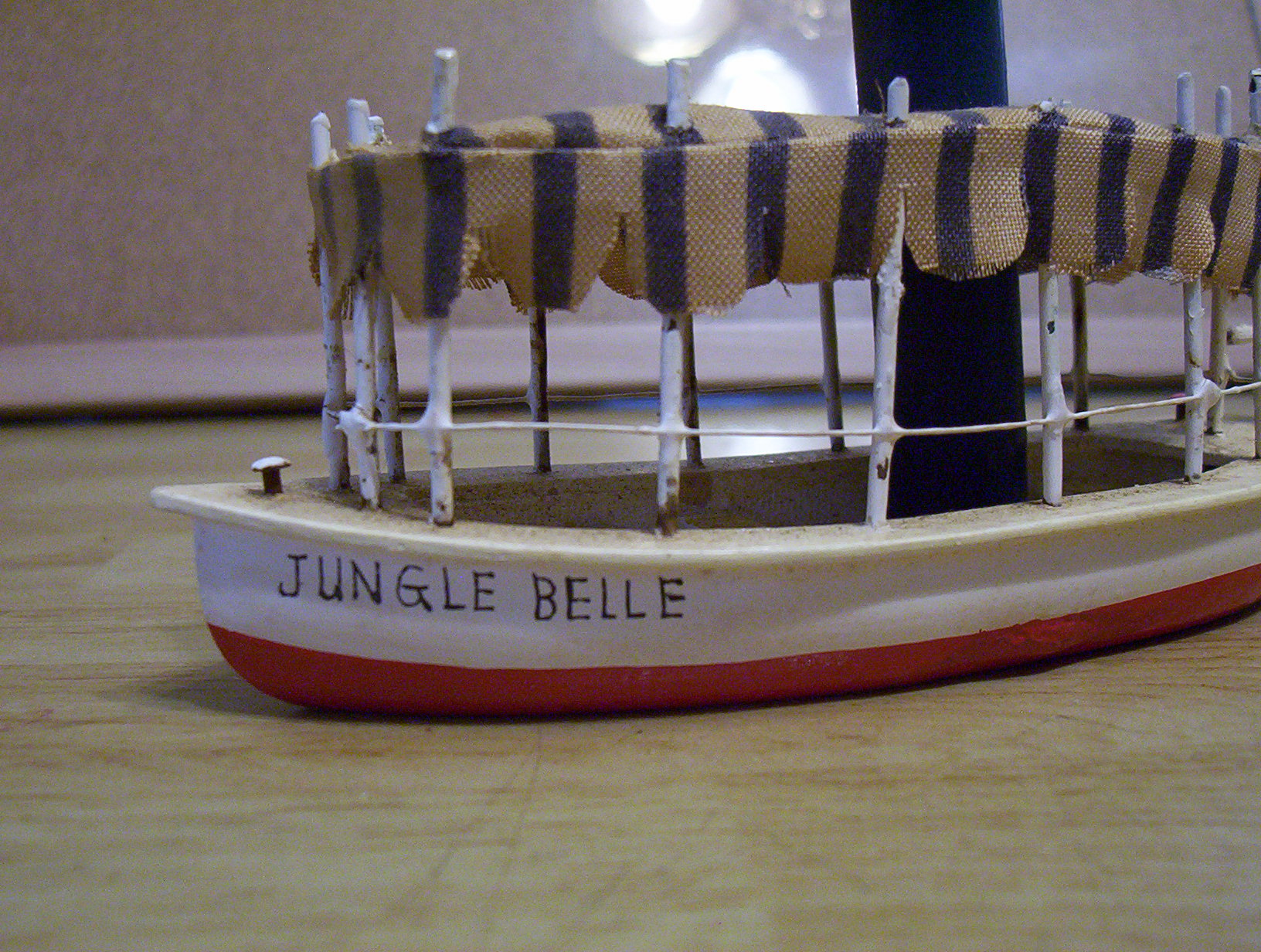 See more vintage & current Disneyland New Orleans Street photos on
my Aunt Jemima Restaurant web page
.