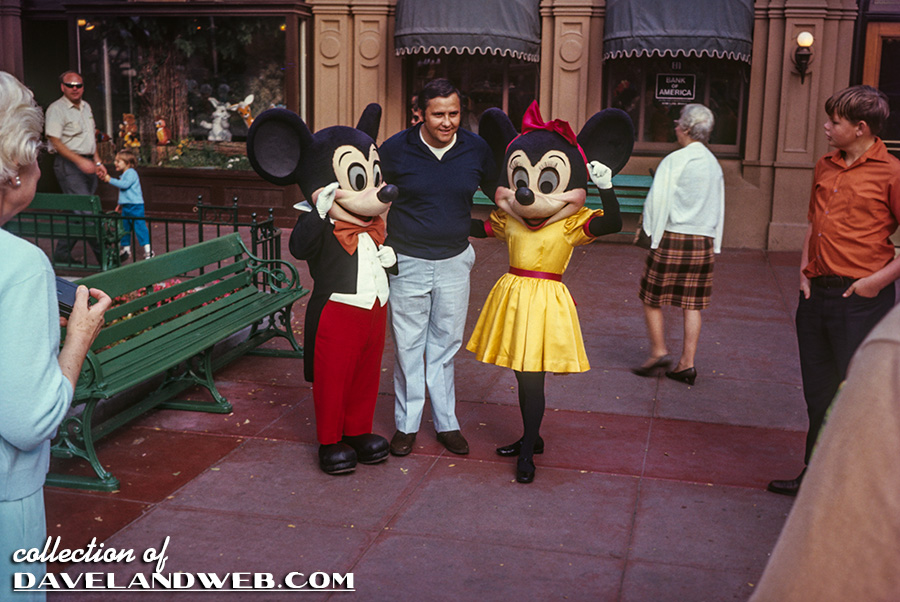 We leave the environs of the Disneyland Hotel and finally enter the park today, starting with a shot of Mickey & Minnnie posing with a guest in Town Square. This series of photos was taken 2 months before my very first visit to Disneyland, and can you believe Minnie had the nerve to wear the same dress in her photo with me? Today, it is rare that one could have a photo taken in the park with both Mickey and Minnie; typically they pose separately. Meanwhile, over in Tomorrowland, guests have a field day shooting all of the characters, starting off with the Three Little Pigs.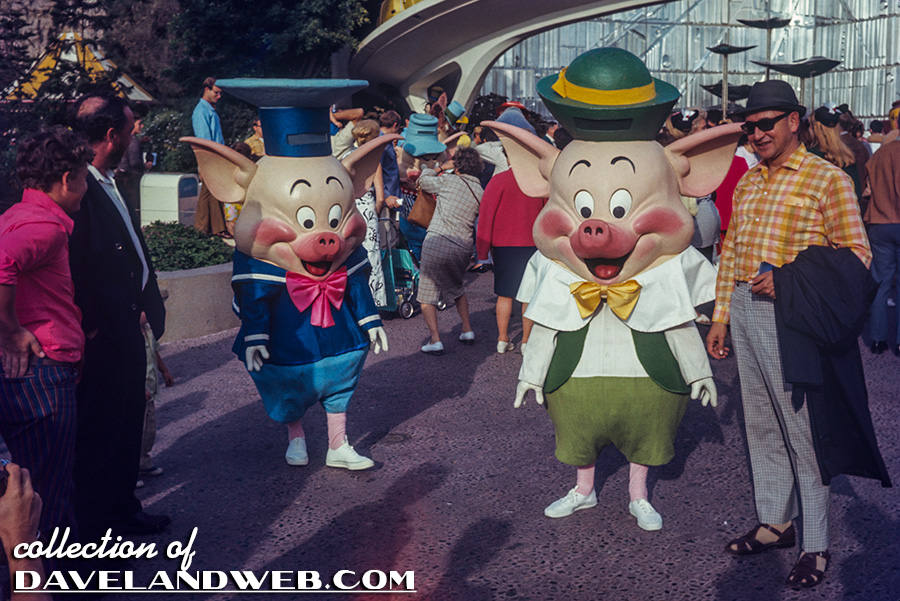 Even Goofy gets a little lovin' from the ladies (note the vintage cameras; Kodak Instamatics perhaps?). Brer Rabbit and Brer Fox can be seen on the left.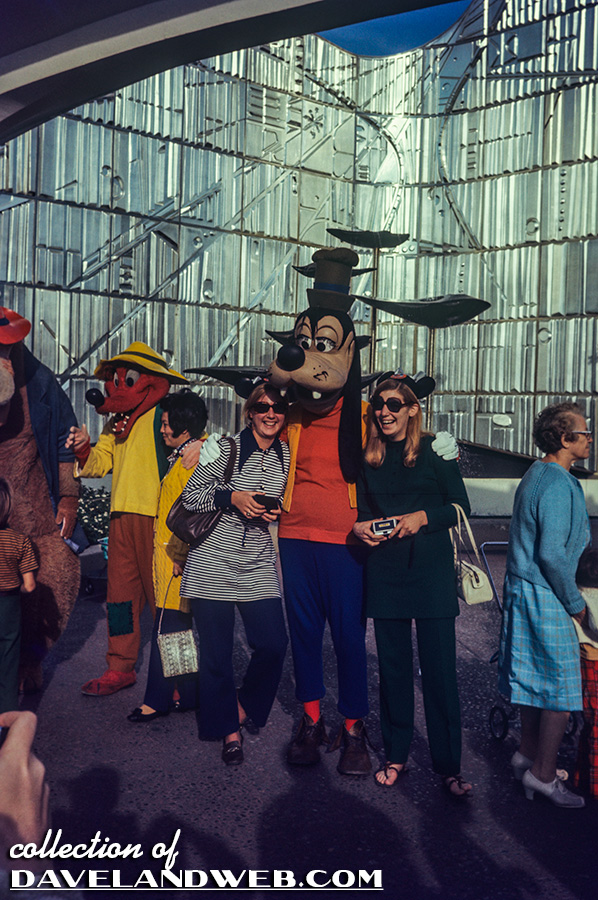 Diggin' the mod stylings of the "new" Tomorrowland on the façade of the America the Beautiful building.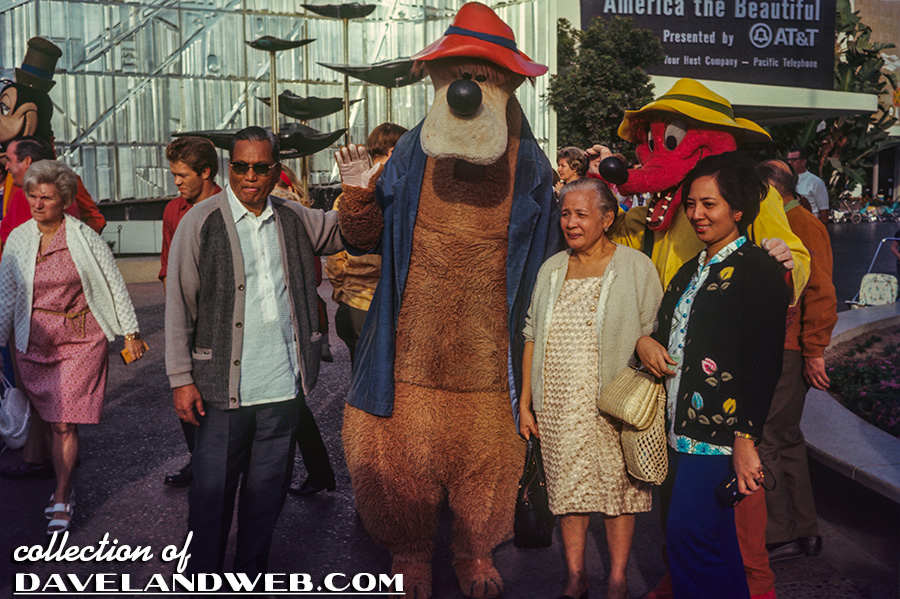 Goofy eventually makes his way over to the Carousel of Progress, with Rolly Crump's mod ticket booth in the background.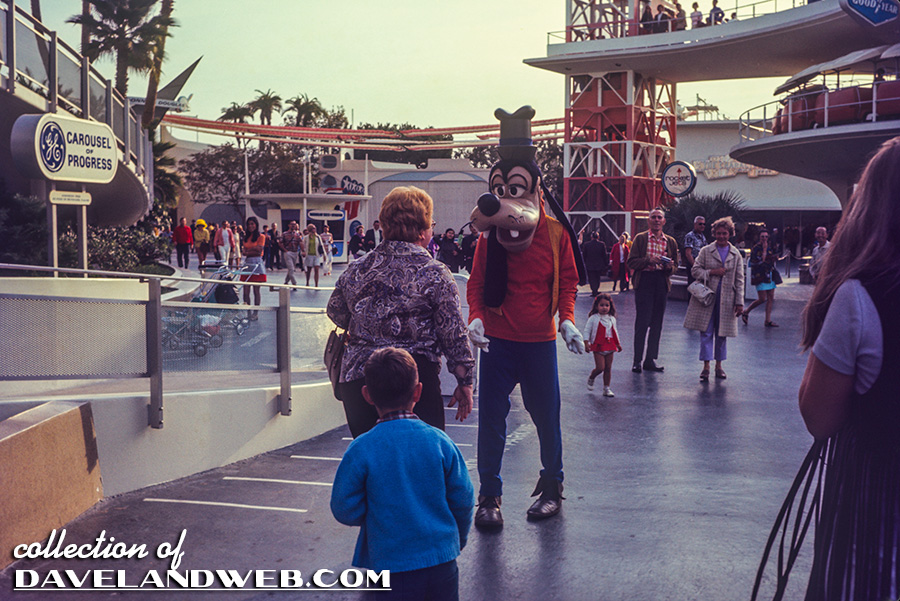 Goofy and Pluto on stage; anybody care to guess who the entertainment is in the background?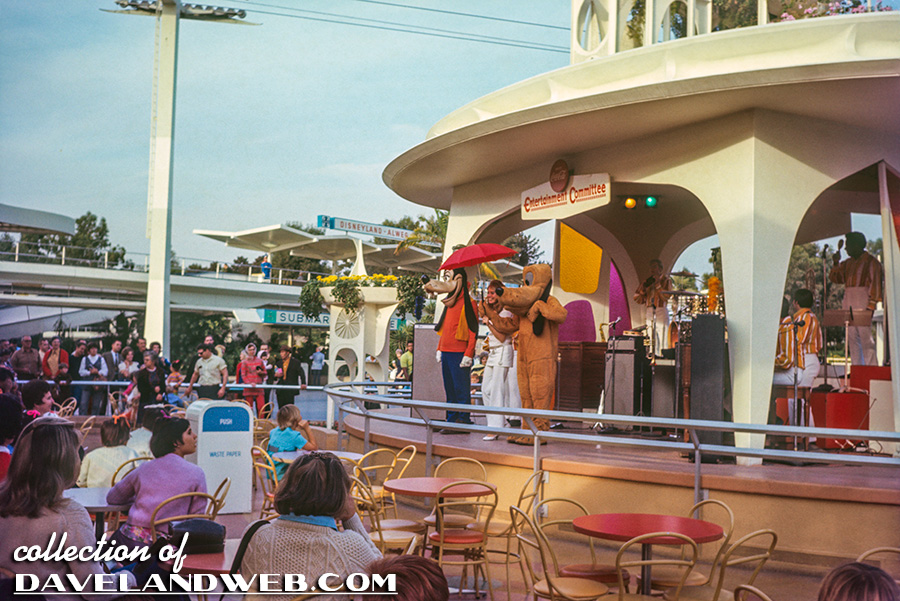 See more vintage & current Tomorrowland photos at
my regular website
.
"Nightmare Before Christmas"
fans—this Tim Burton classic is now available on Blu-ray, and also features a way cool tour of the Haunted Mansion (NBC version).