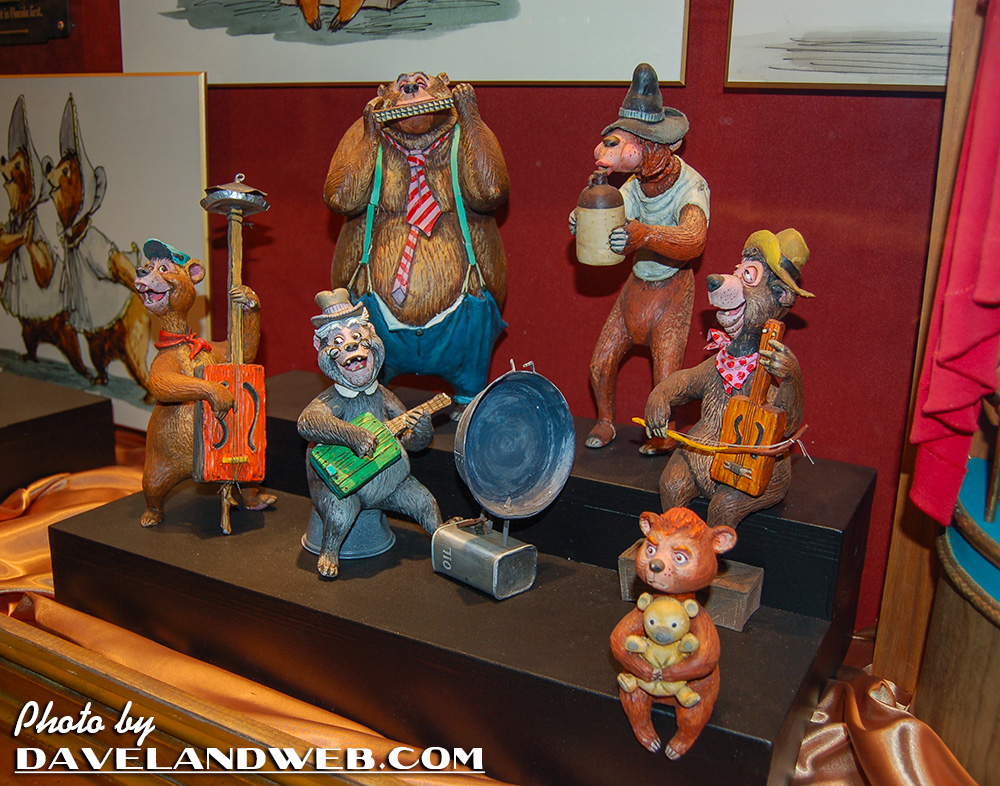 This guest favorite was located in Bear Country (now known as Critter Country) from 1972–2001. Thanks to the miracle of audio animatronics, guests could see a stage full of bears singing their hearts out multiple times a day. The first few shots here show some of the original models for the characters, such as the Five Bear Rugs. Pictured left to right in the front row are Tennessee, Zeke (the leader), and Baby Oscar. In the back row we have Fred, Ted, and Zeb. Shot #2 shows the Sun Bonnet Trio.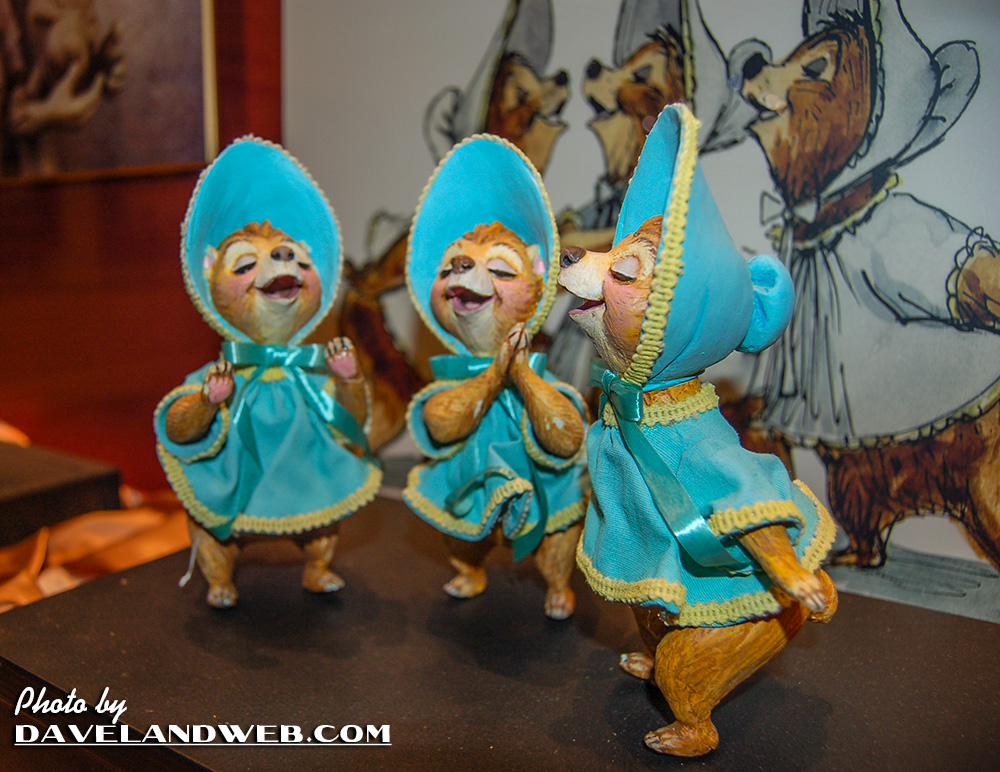 Probably one of the favorite characters in the show was Big Al: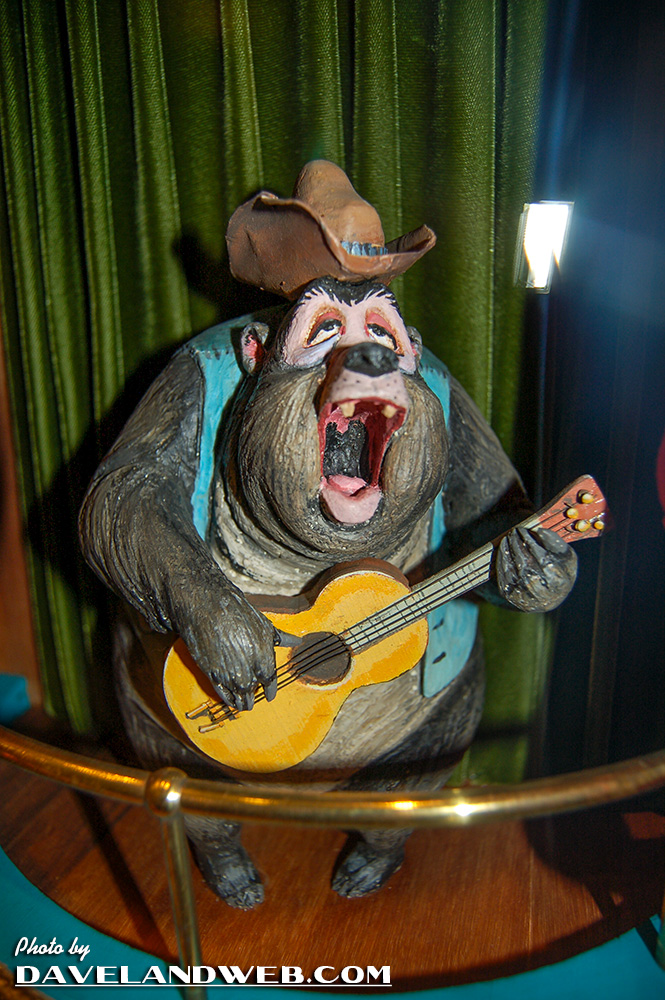 And in this publicity photo, we can see the real Bunny, Bubbles, and Beulah singing "All the Guys That Turn Me On Turn Me Down."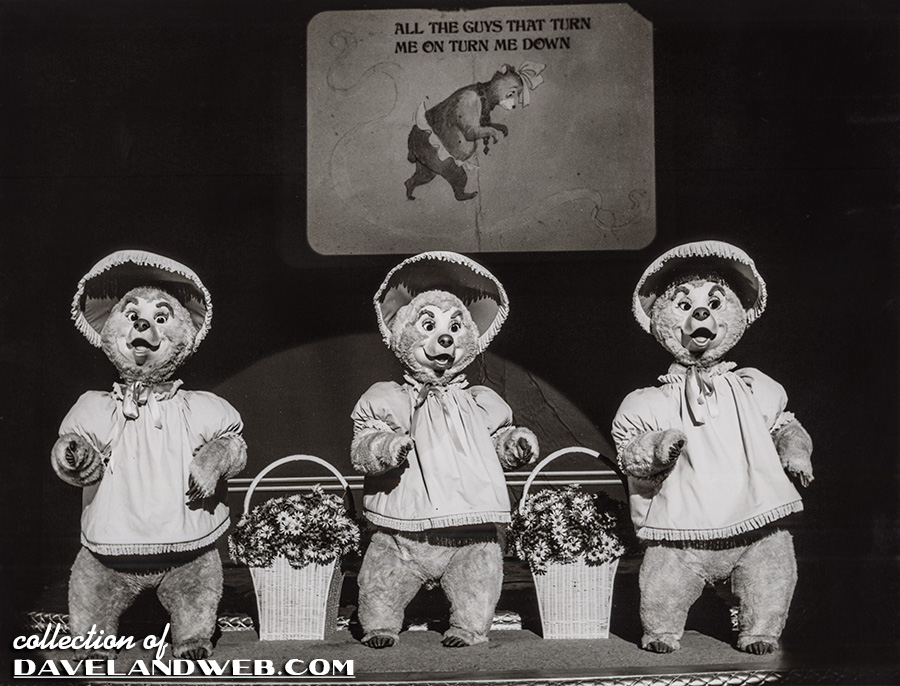 This slightly blurred photo from July 1978 was taken "live!"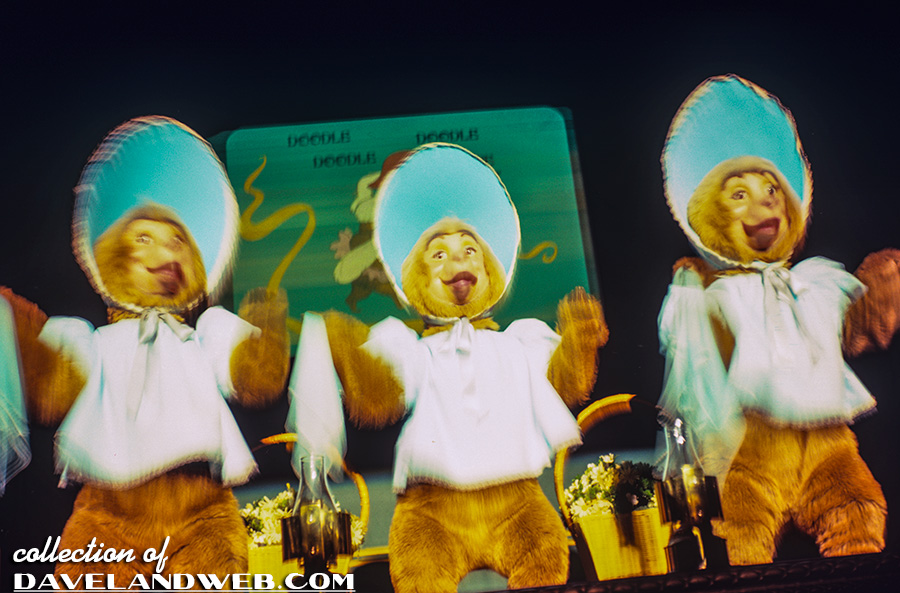 "Tears Will Be the Chaser For My Wine" was sung by Trixie: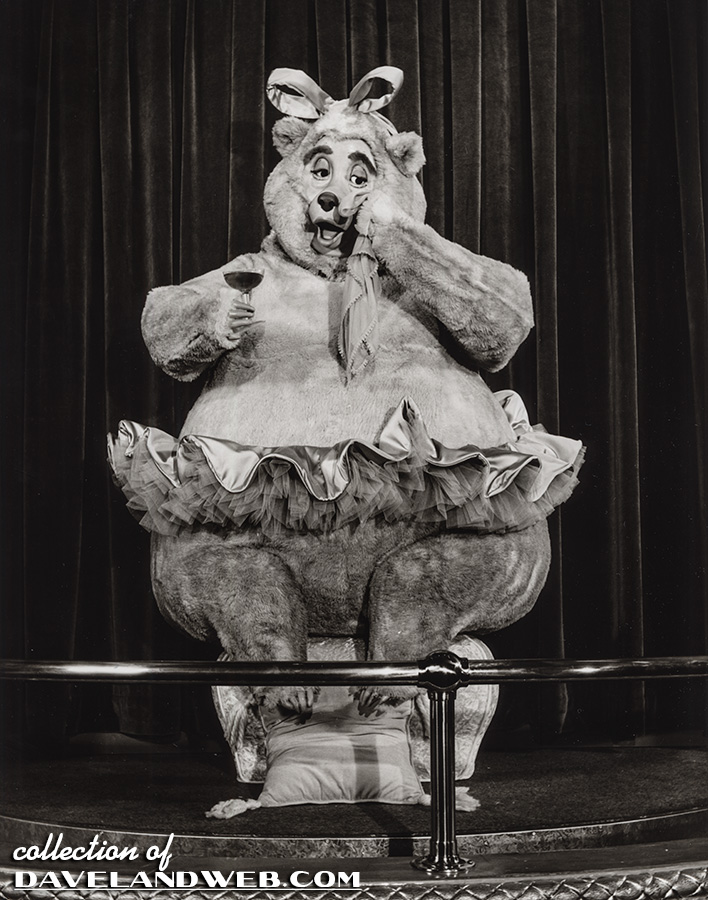 Here we have Henry, the host, and his sidekick, Gomer: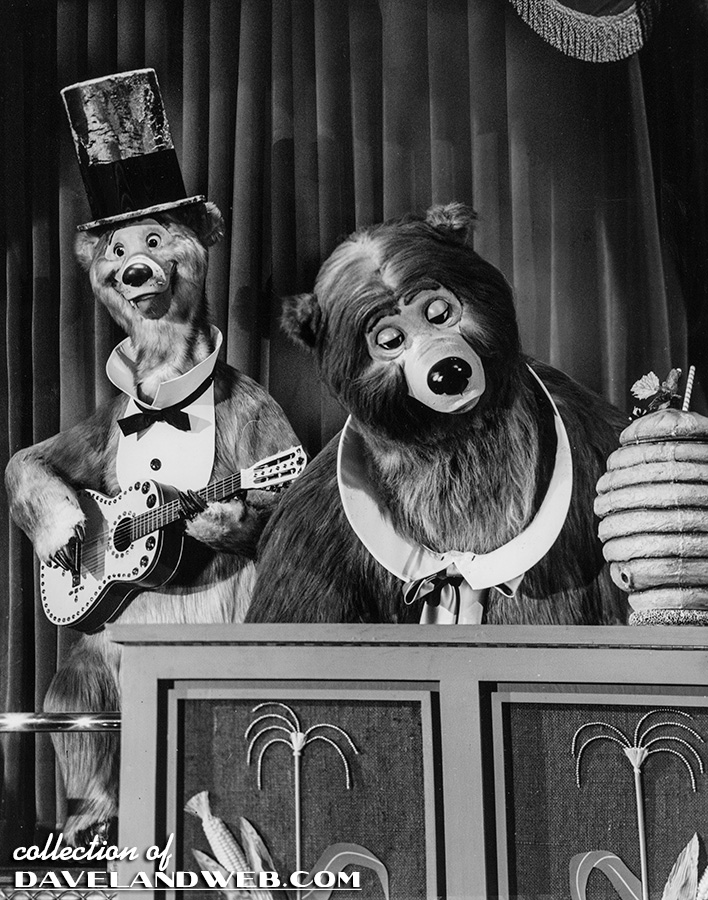 In a nice touch of recycling, Max, Buff (the voice of Thurl Ravenscroft), and Melvin "live on" in the Winne the Pooh attraction in Critter Country, although they are not easily seen. Guests have to look behind them to see these three tacked onto the wall high above.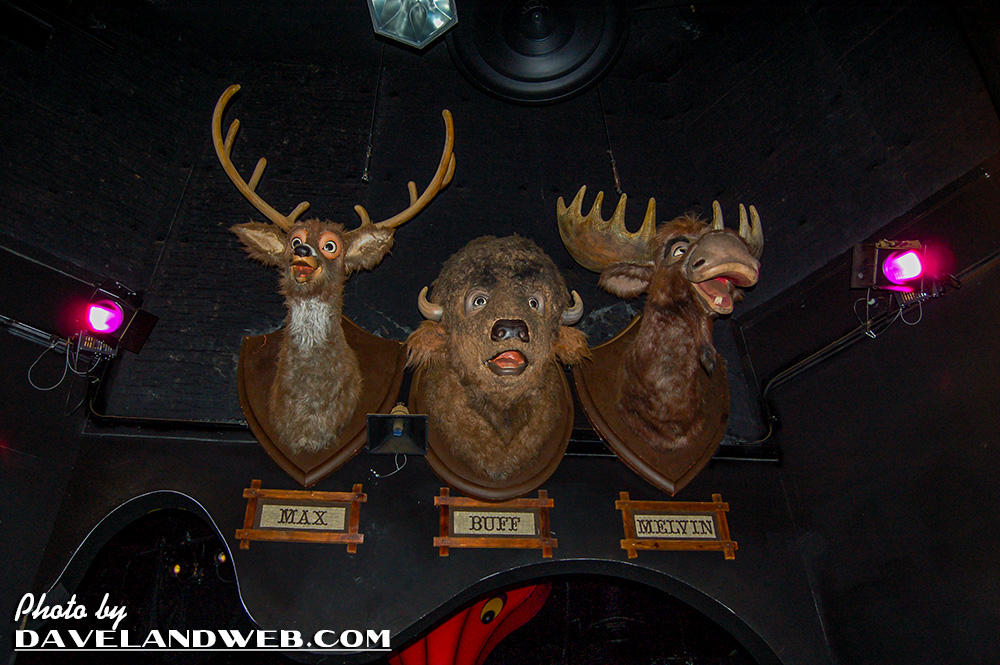 If you miss the CBJ, you can always head to WDW to see them in person, where they've been performing since October 1, 1971.
See more vintage Country Bear Jamboree photos at
my regular website
.