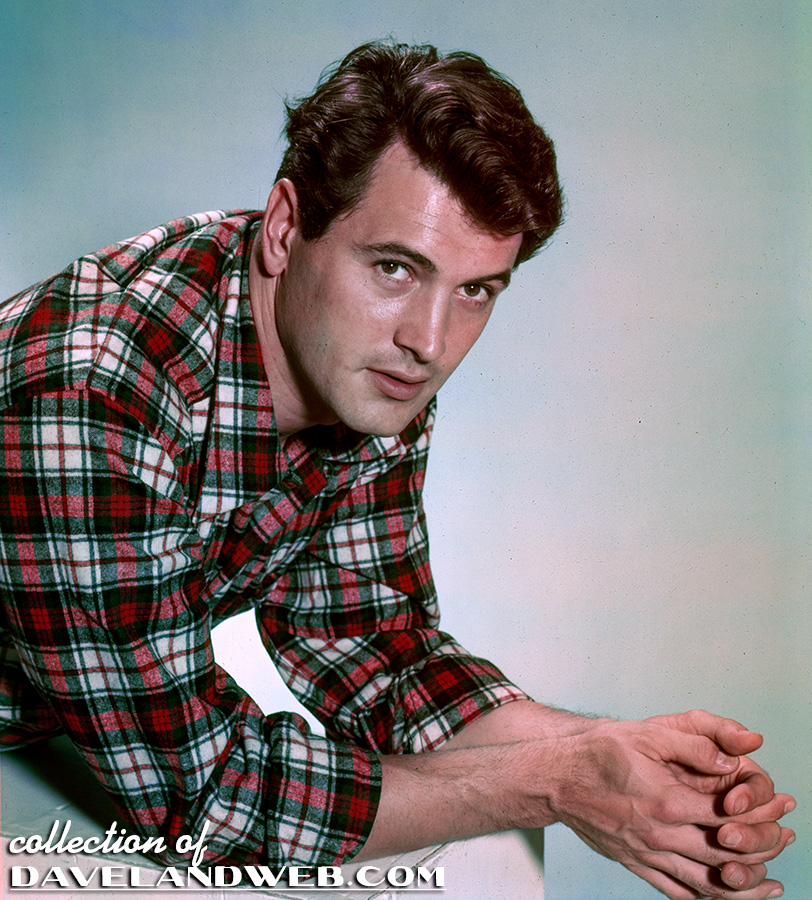 Mainly known for being the Hollywood Star who put AIDS on the map of consciousness, Rock Hudson was much more than that. He had an unbroken streak of eight appearances in the annual exhibitors' poll of Hollywood's ten most popular stars. Hudson was voted #1 in 1957, #5 in 1958, #1 in 1959, #2 for 1960—1962, and #3 in 1963 and 1964.
Here he is training at Terry Hunt's Hollywood Gym: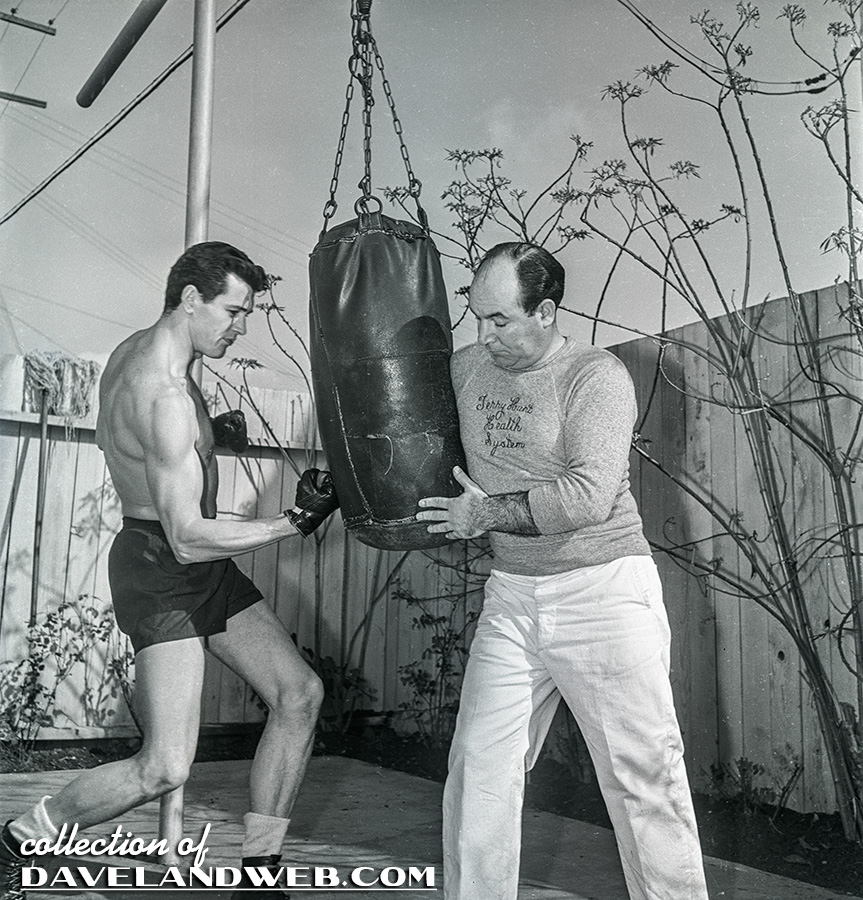 Relaxing in Palm Springs with Betty Abbott, a script girl on a number of Rock's movies, and also his girlfriend according to fan magazines of the day: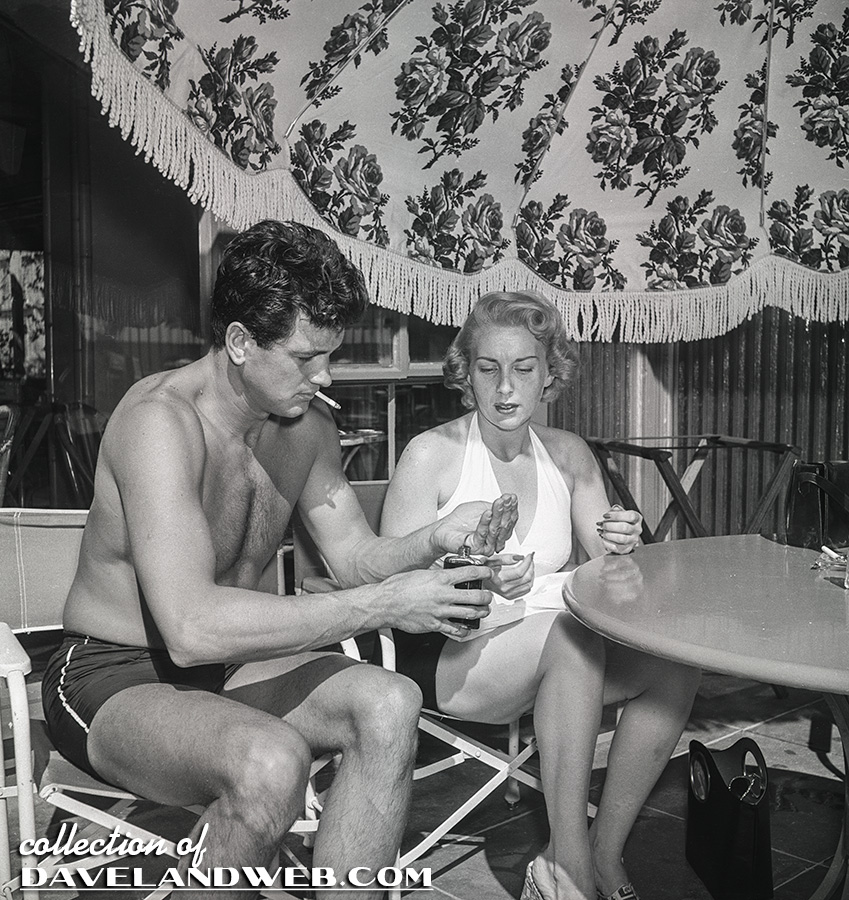 Here Rock poses in 1954 with his parents: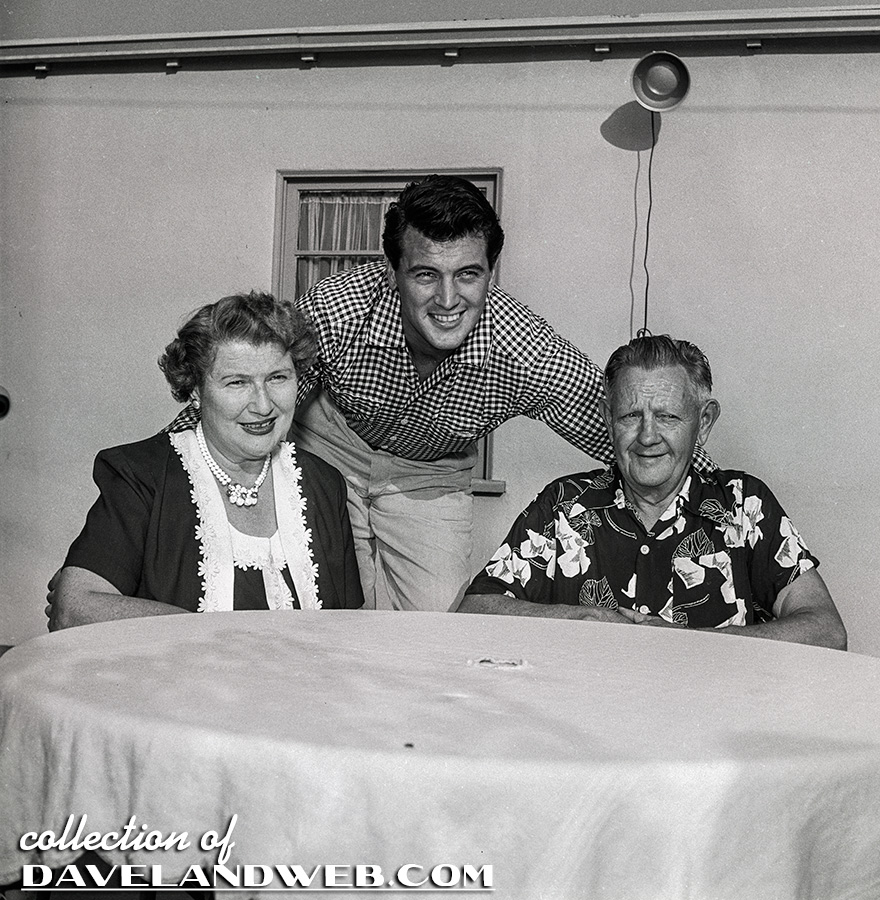 His big break was in the 1954 Douglas Sirk weepy, "Magnificent Obsession."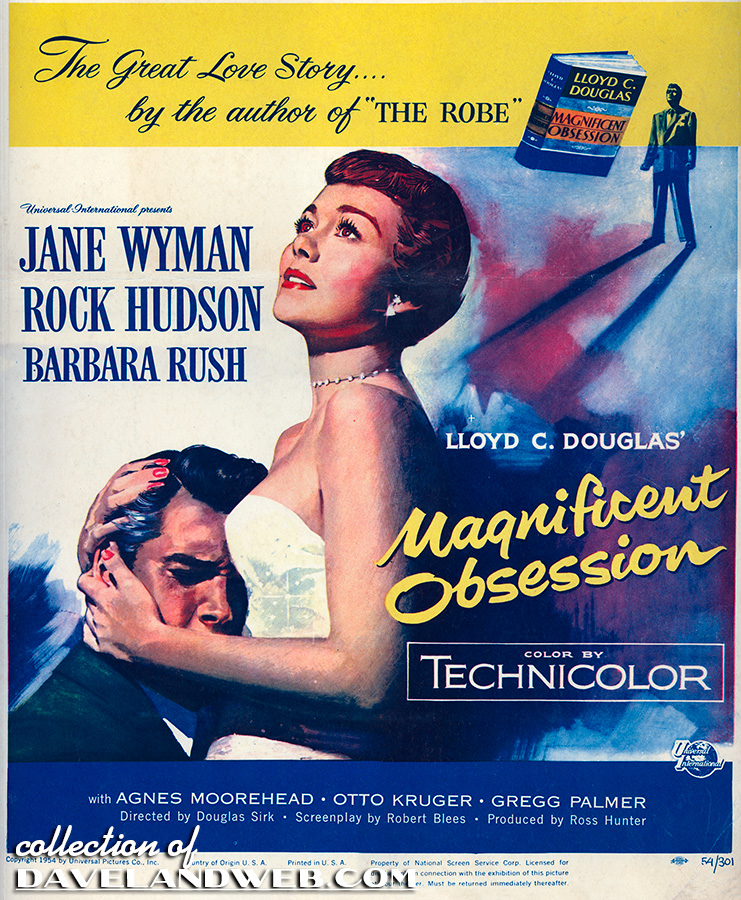 This was the first of two very successful pairings with Jane Wyman, with the other one being "All That Heaven Allows."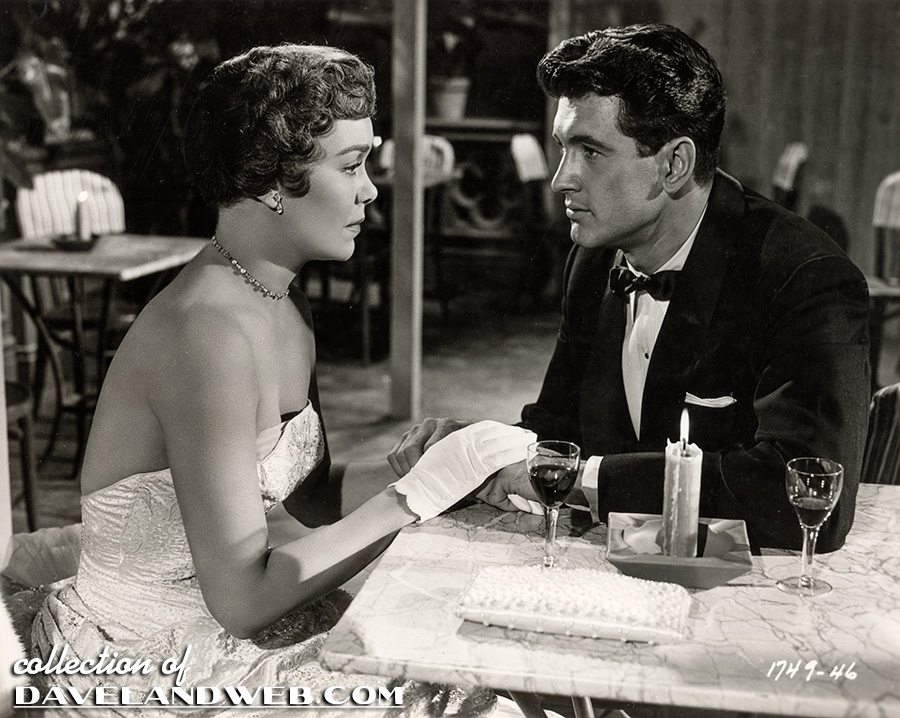 Here is Rock on location in Marfa, Texas, for the overblown George Stevens movie "Giant." Mercedes McCambridge and Elizabeth Taylor stand on either side of Hudson.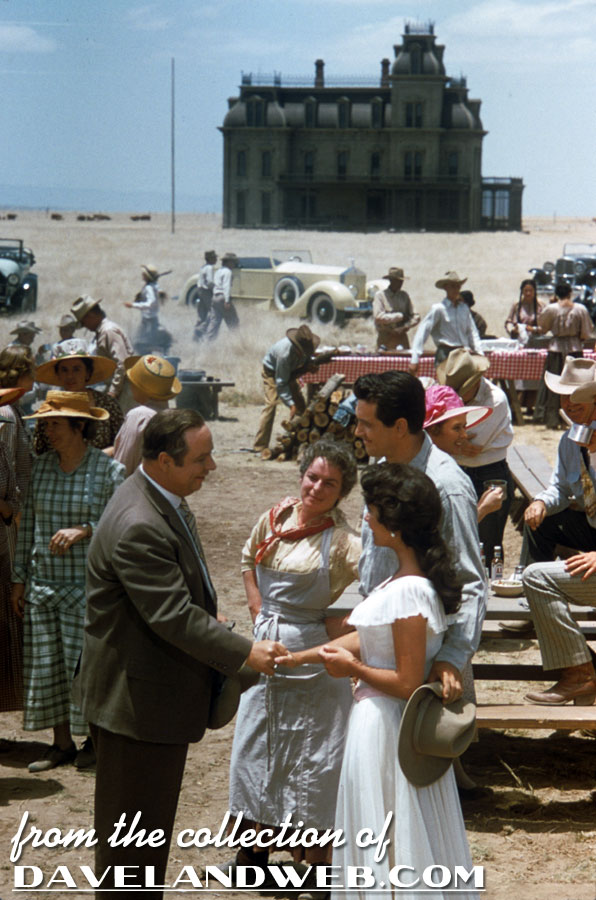 One of his most beloved films (and costars) is "Pillow Talk" with Doris Day: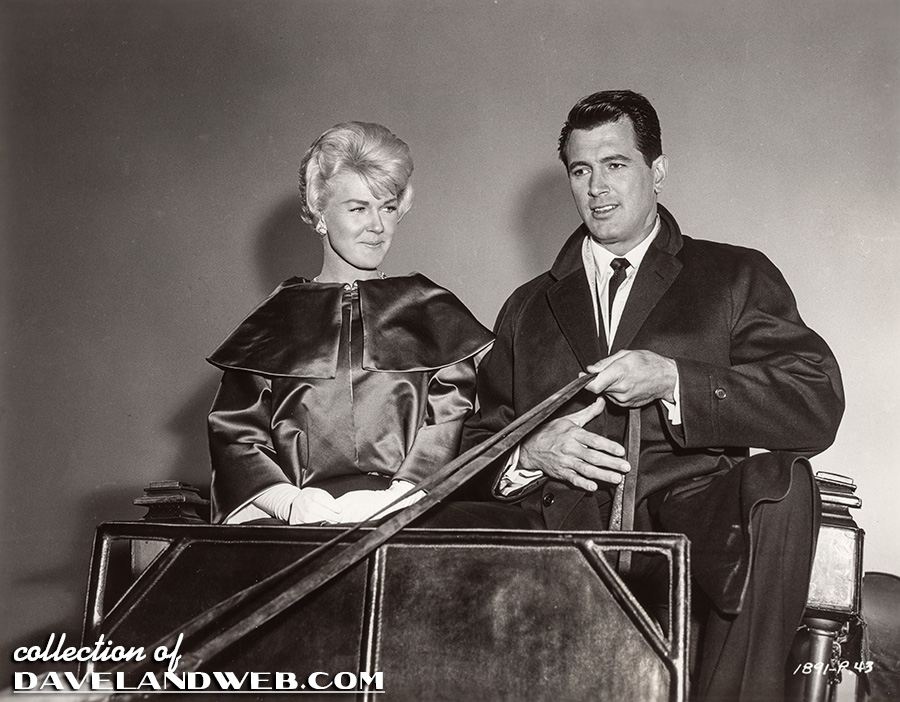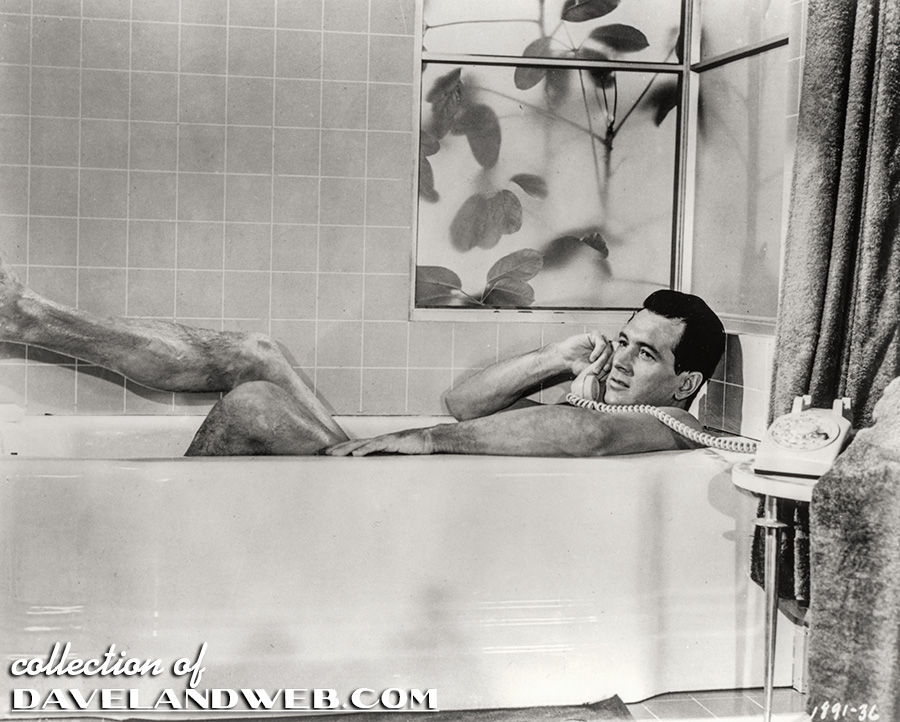 See more Rock Hudson photos on my
Rock Hudson web page.