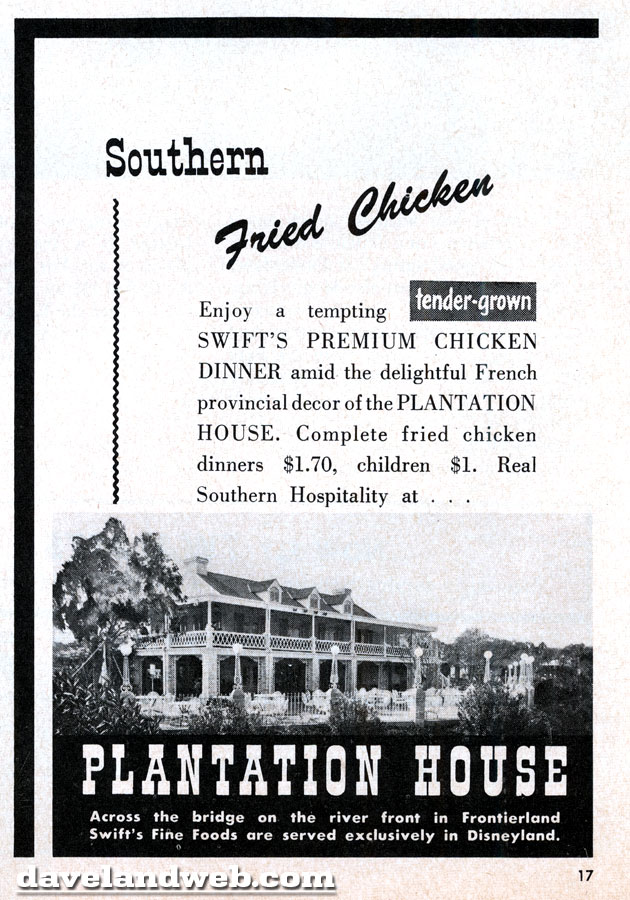 I love fried chicken, so a stop at the Plantation House Restaurant is a necessity on my vintage Disneyland tour. Aka the Chicken Plantation House, this restaurant may look familiar to recent Disneyland guests, as the faux home inside the Blue Bayou Restaurant's design is an homage to it.
This colorful image of the bygone restaurant is from July 18, 1955.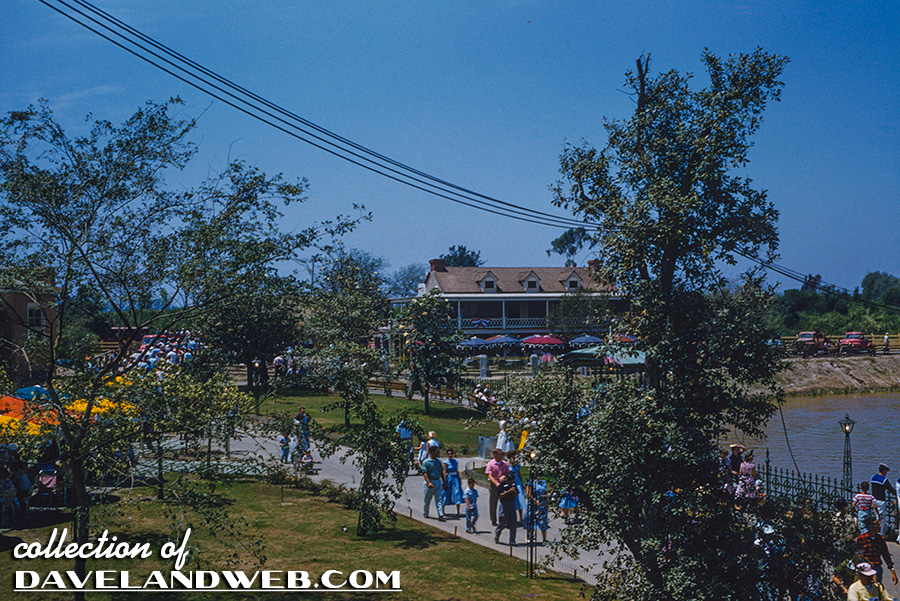 Zooming in gives you a better view: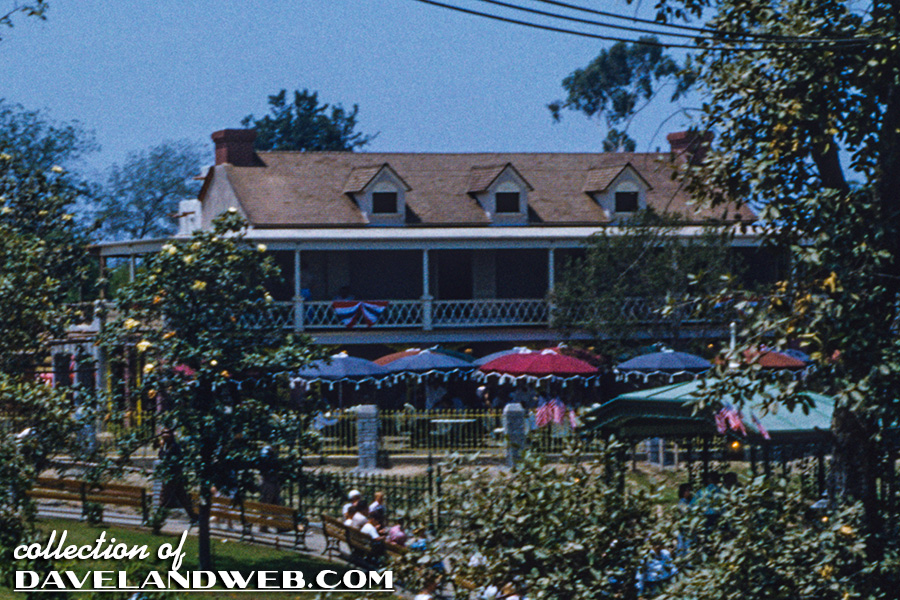 Veering to the right, we are reminded just how "undone" the park was when it first opened: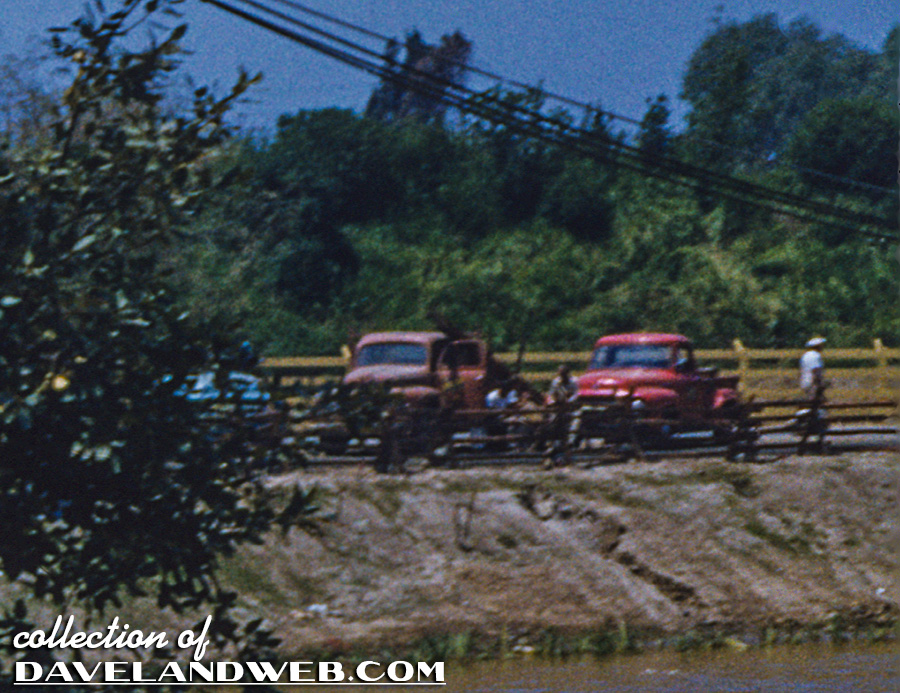 This well was nearby the restaurant and obviously provided some fun for this little tot: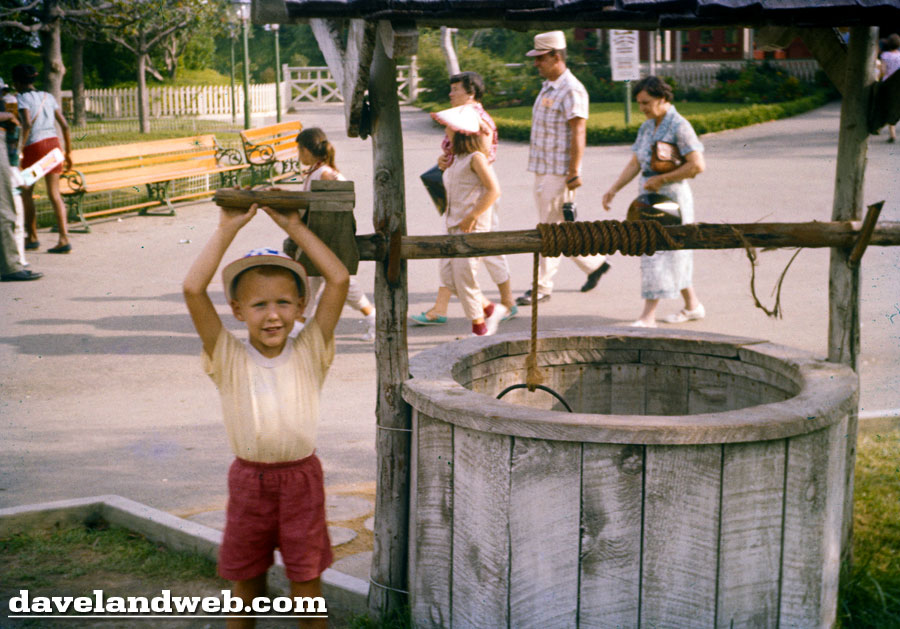 This guy gives me the creeps.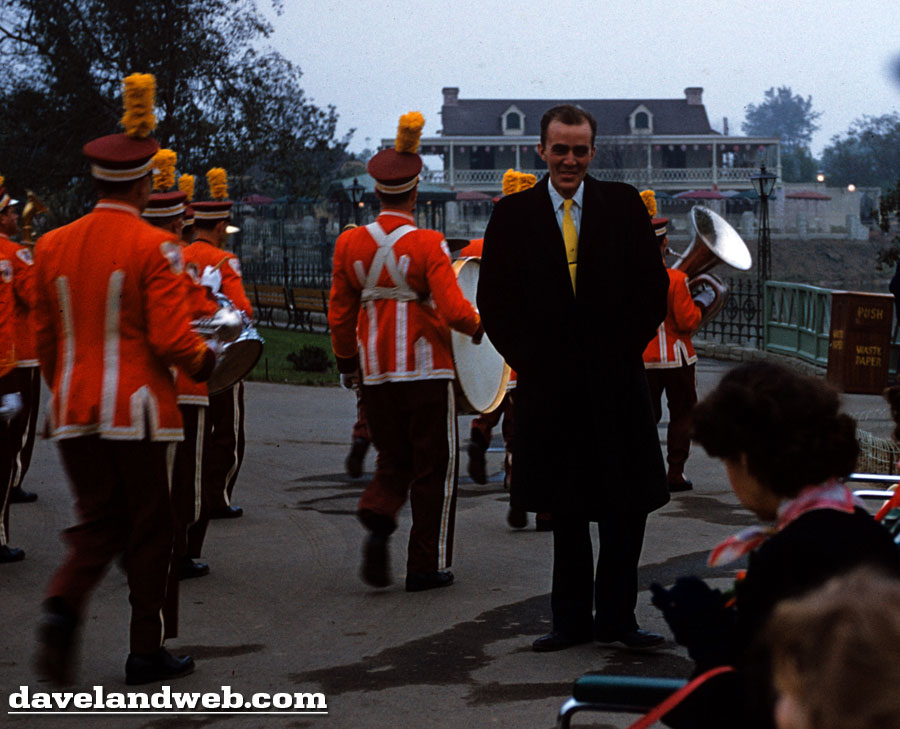 Vesey Walker is aboard the Mark Twain, with the restaurant behind him: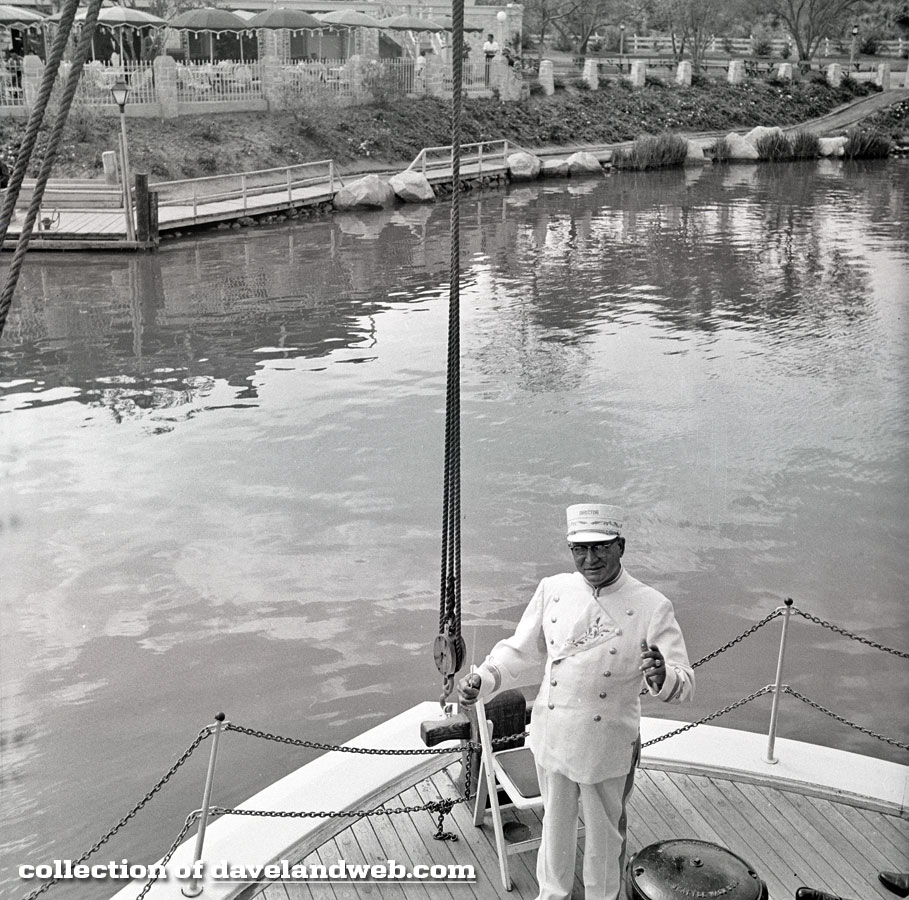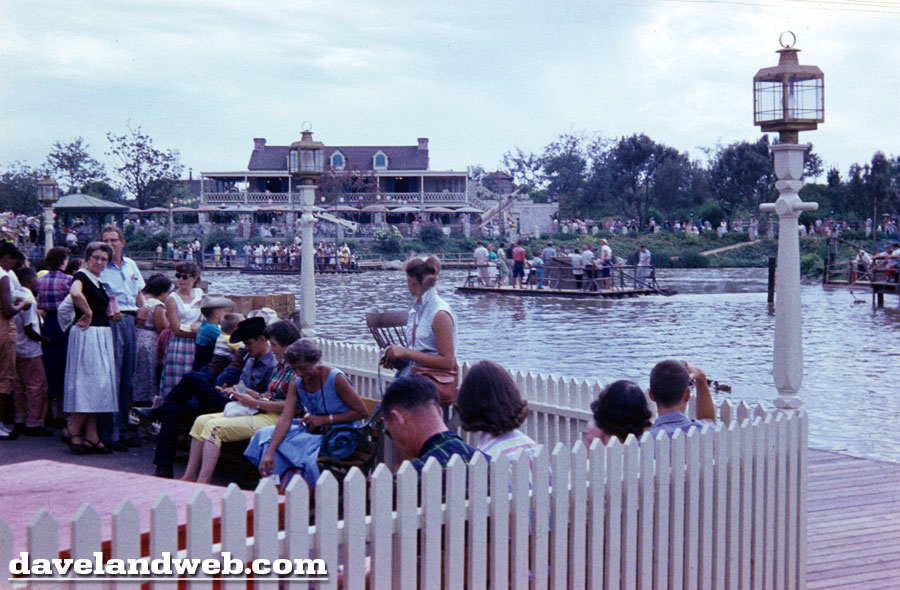 This May 1958 photo also shows the Frontierland Railroad Depot's Water Tower in the right background: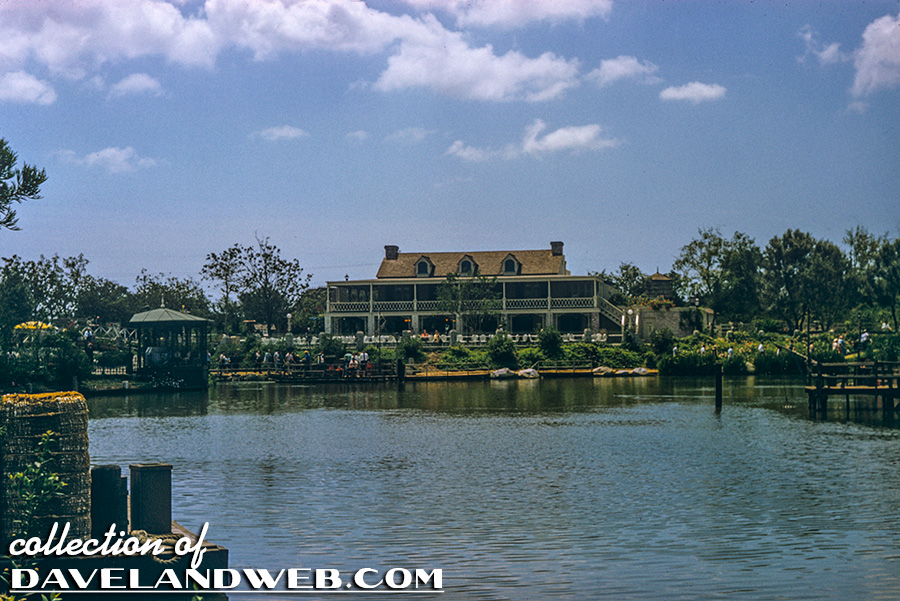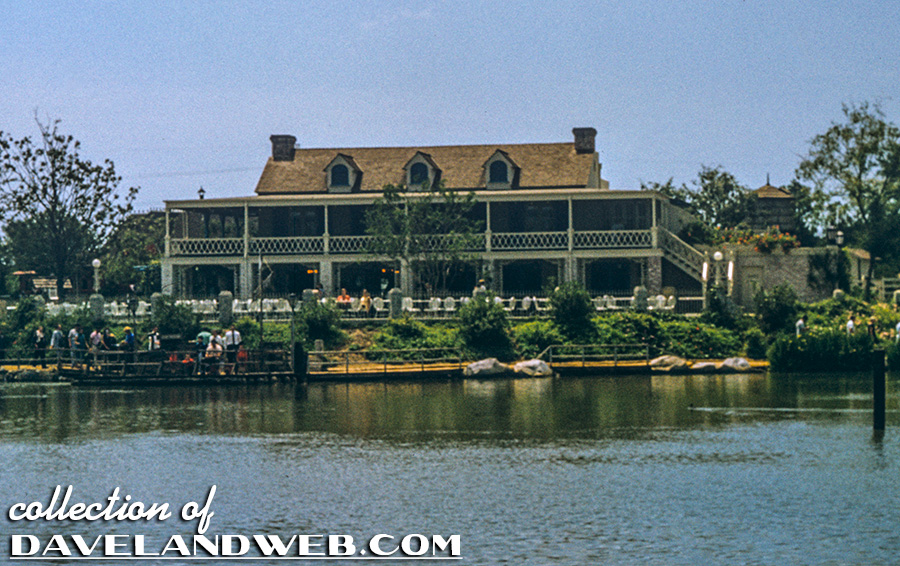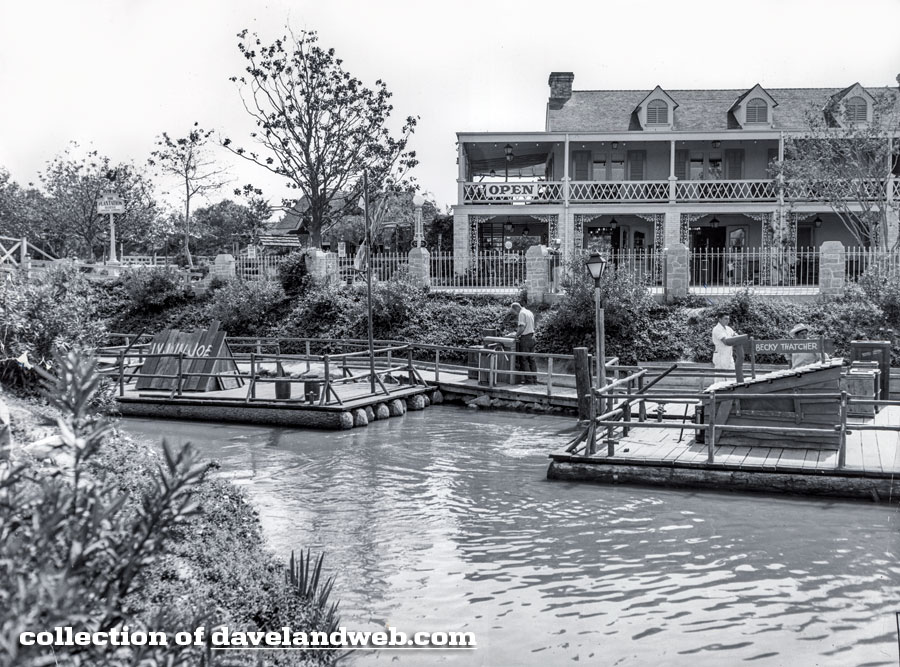 In this 1958 view, the restaurant is behind us and The Columbia is ahead: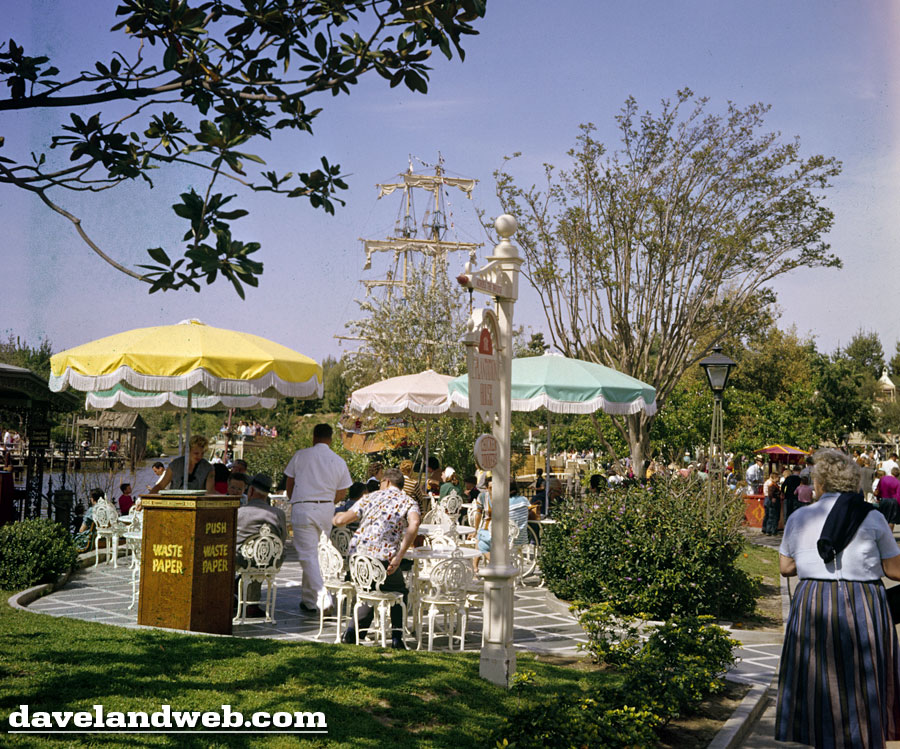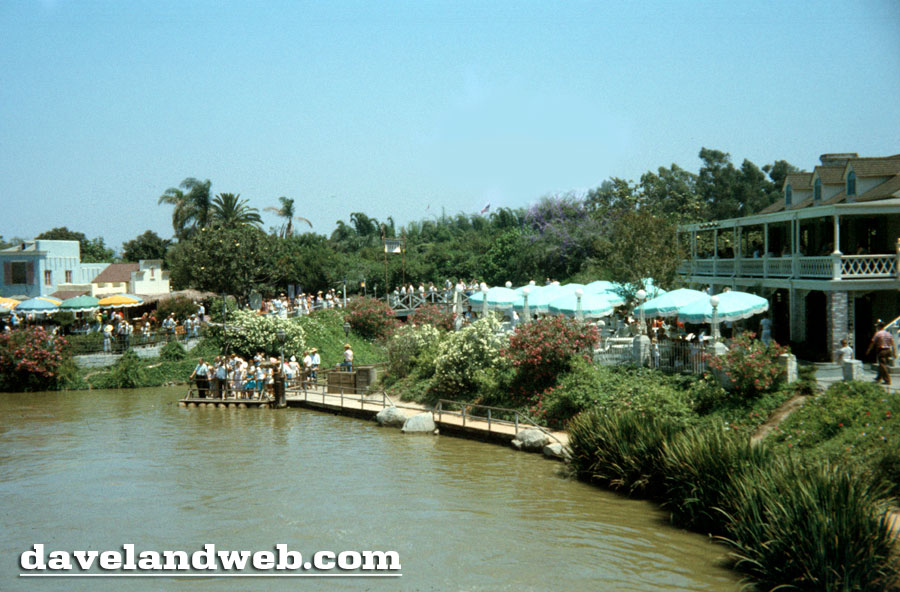 A rare view of the back of the restaurant, which had more of a Mexican feel to its design: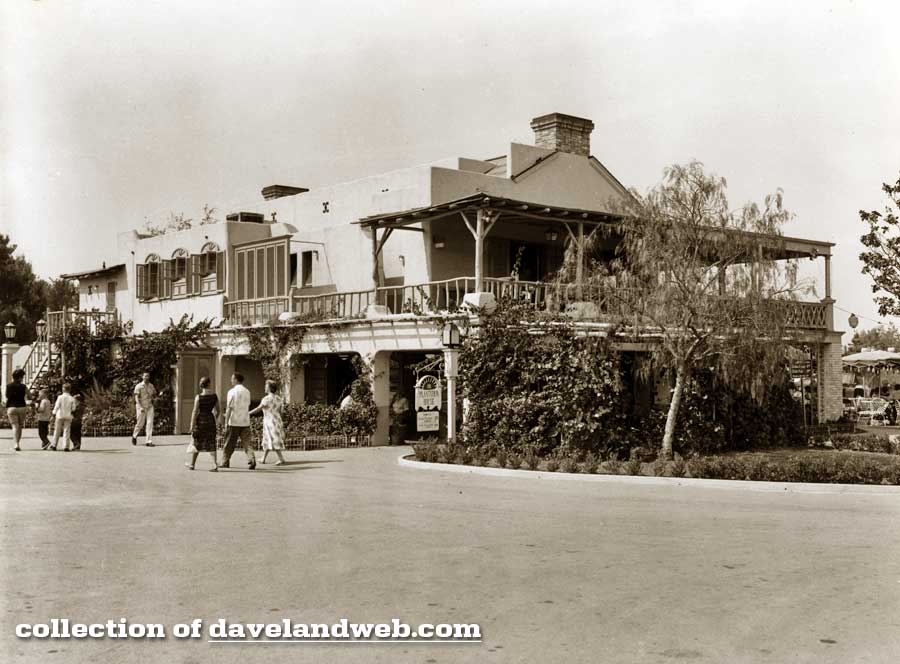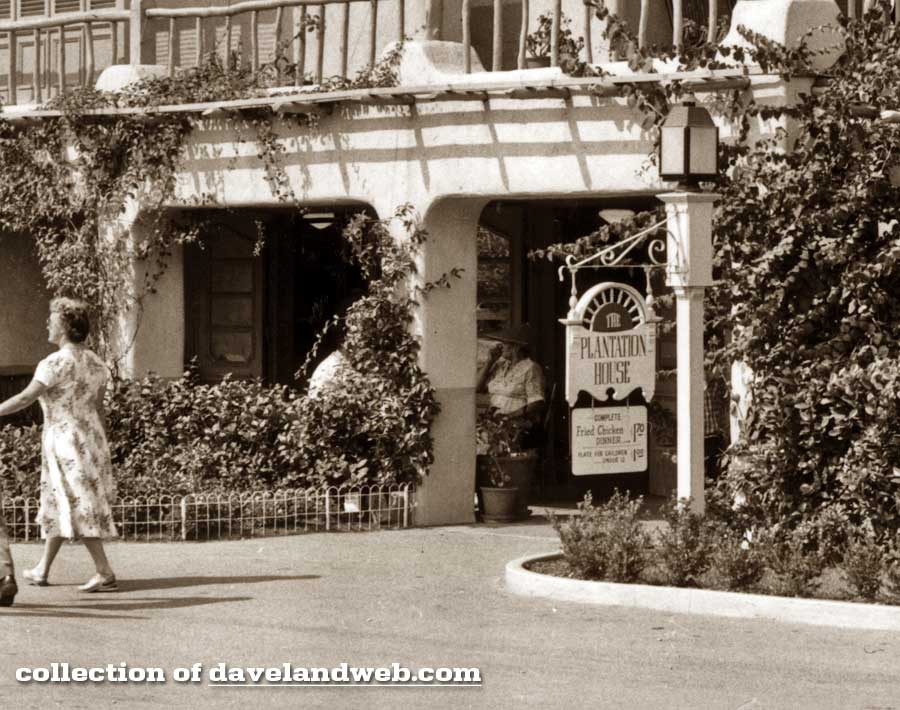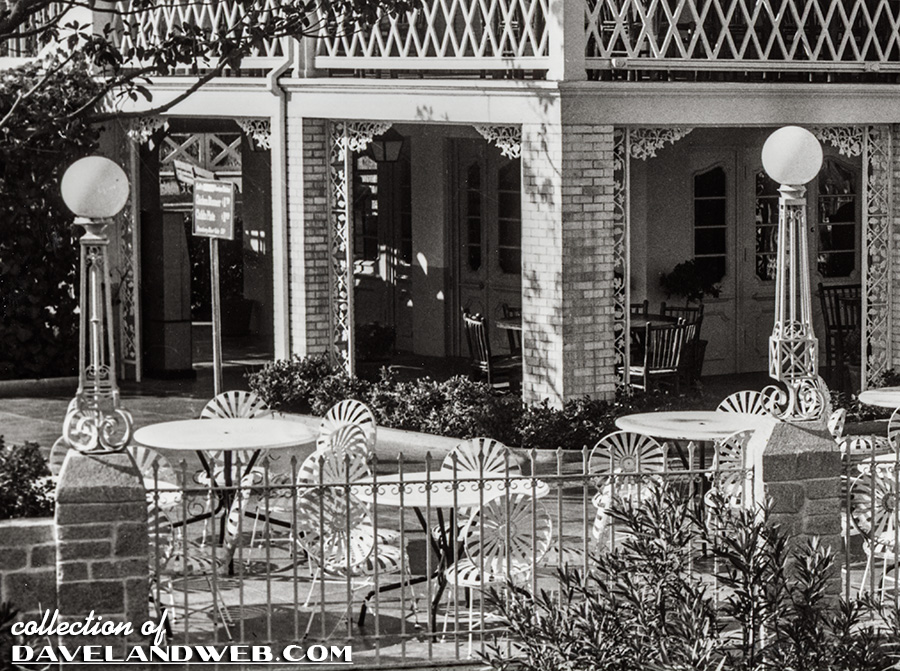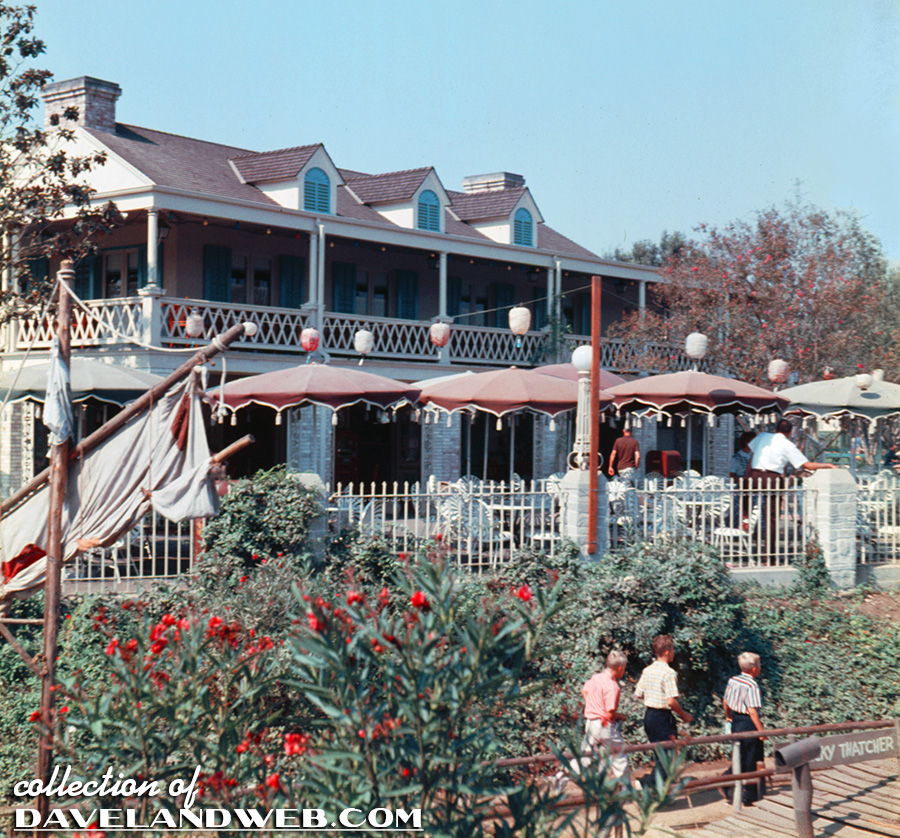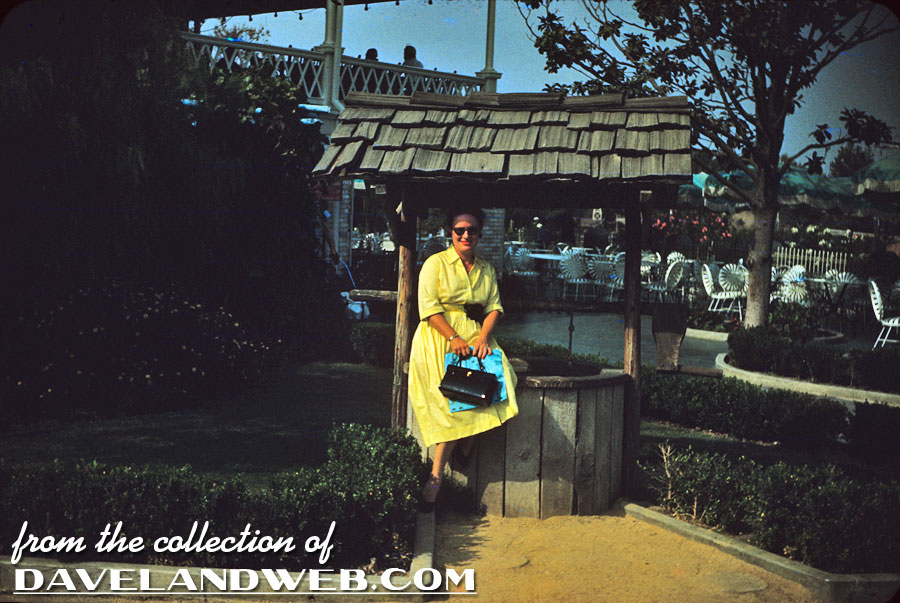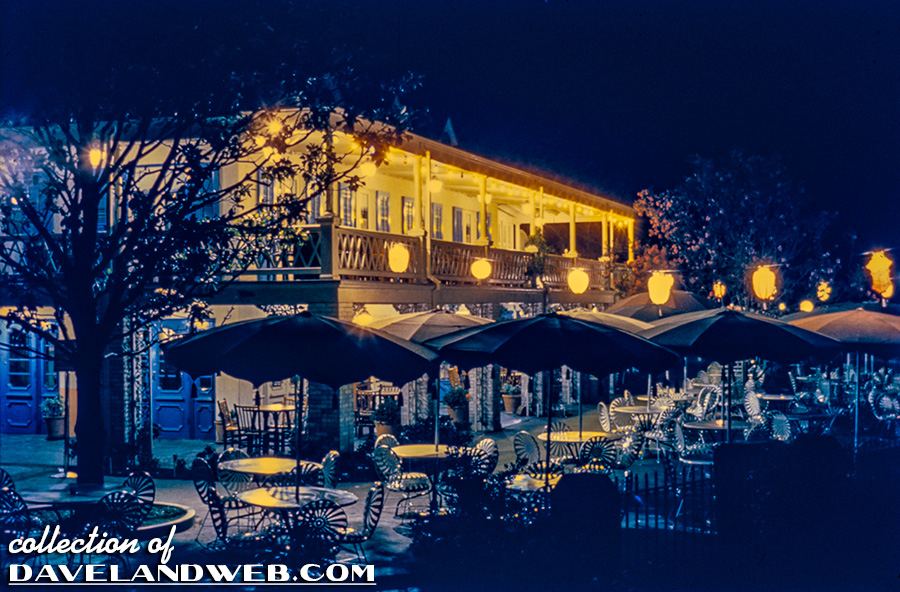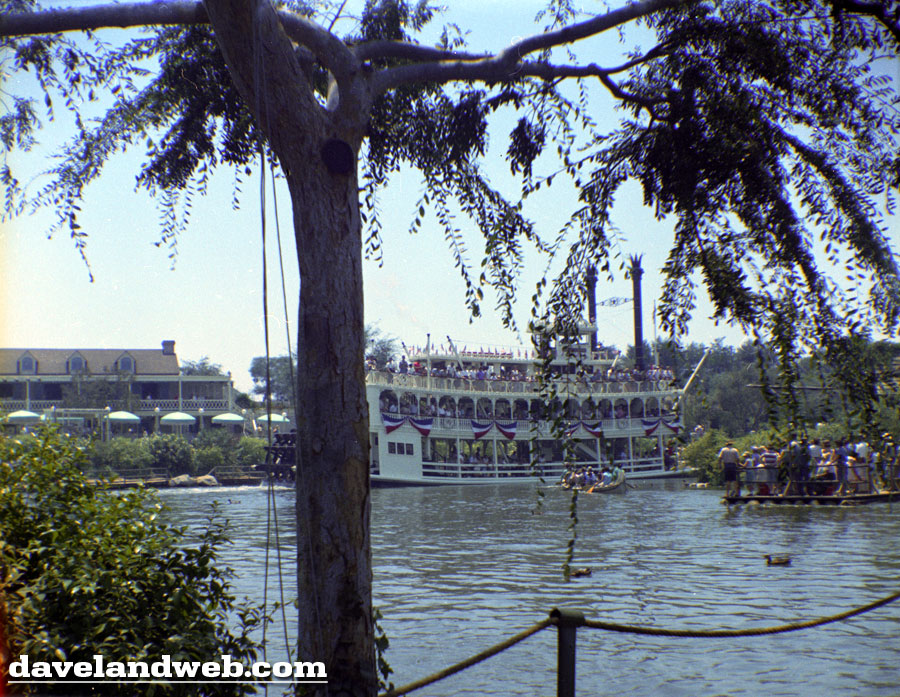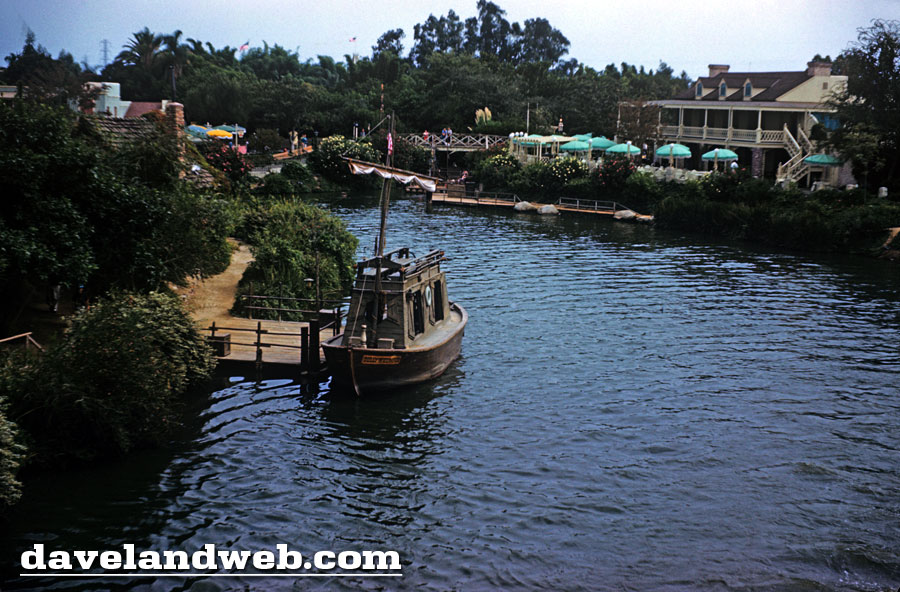 When New Orleans was under construction and the Plantation House had been leveled, a temporary stand was in business selling the same food to guests: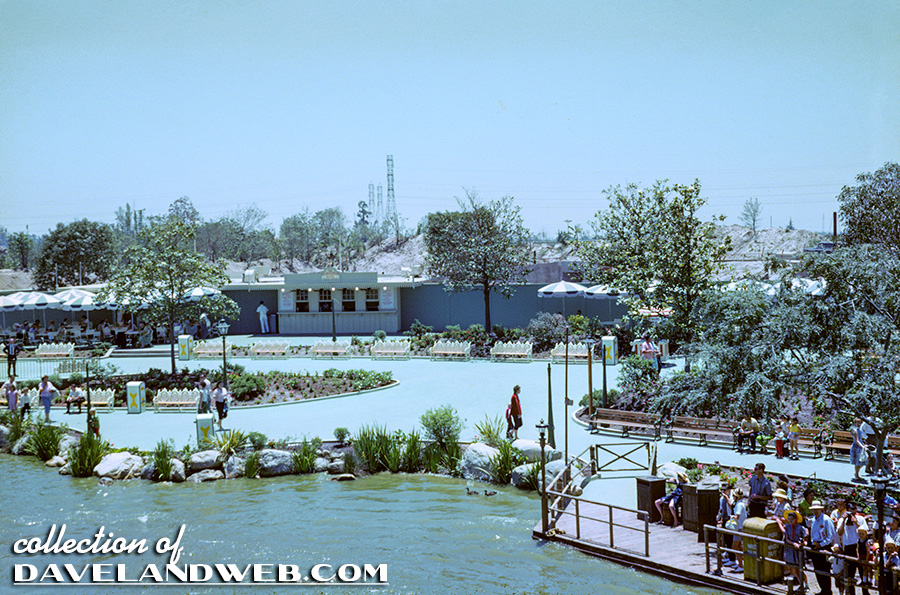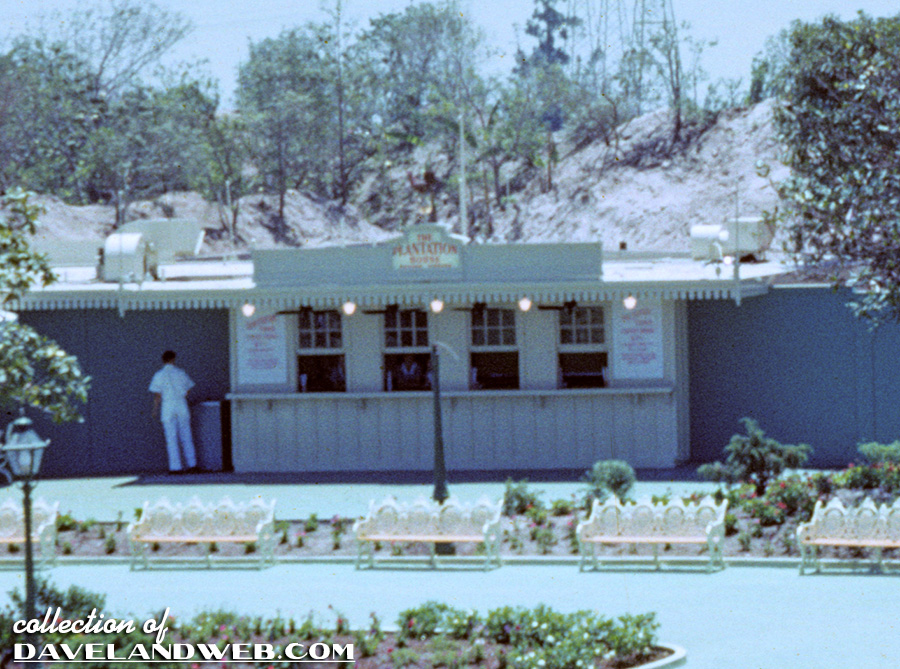 See more vintage Disneyland Chicken Plantation Restaurant photos on my Chicken Plantation Restaurant web page.