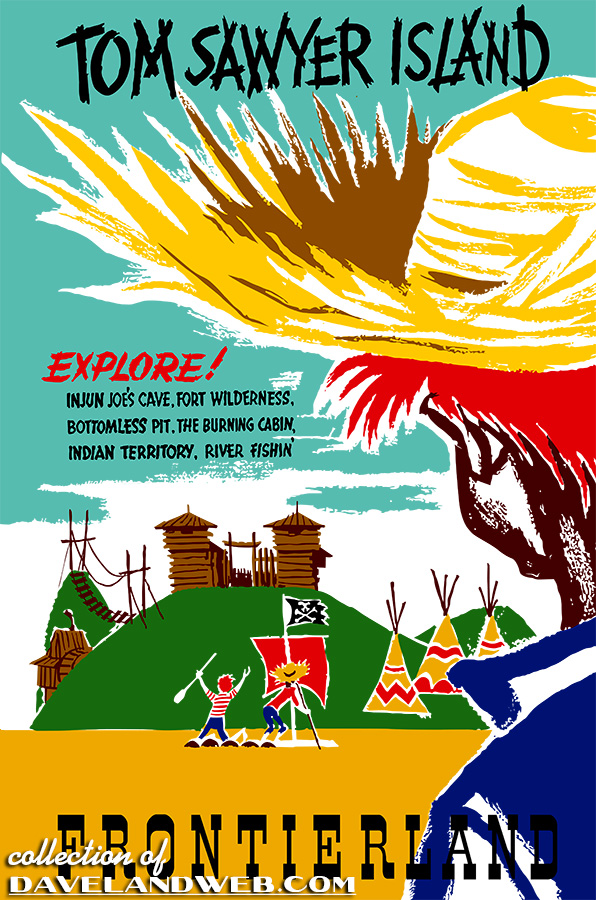 My last stop in ol' Frontierland is Tom Sawyer's Island. This vintage map should help you get the lay of the land: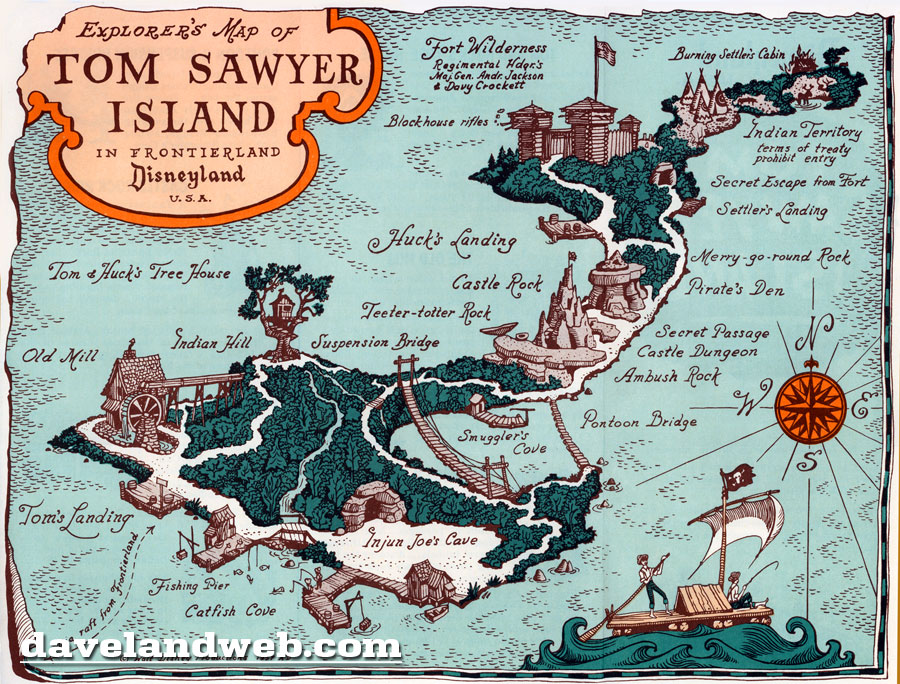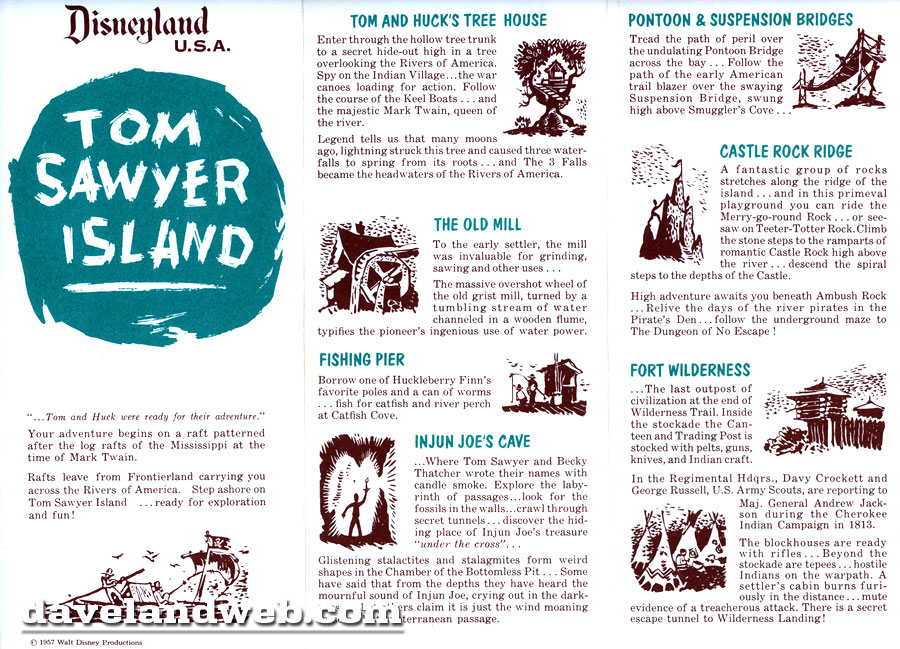 Besides being a great place for exploration, the Island also had characters, such as Tom Sawyer himself: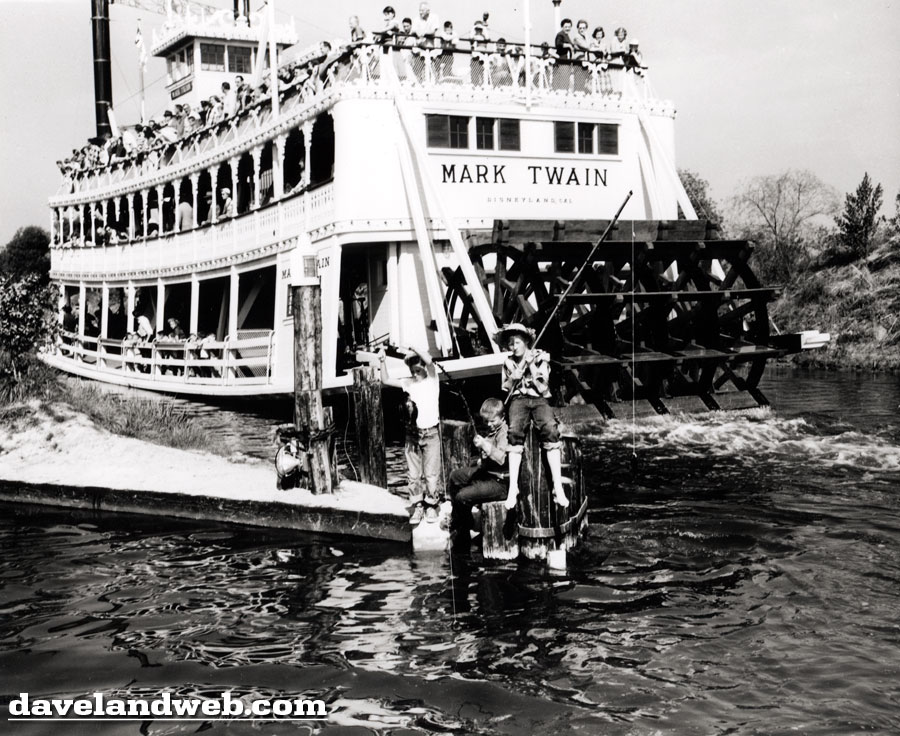 This guy looks like he wandered off the set of "F-Troop"!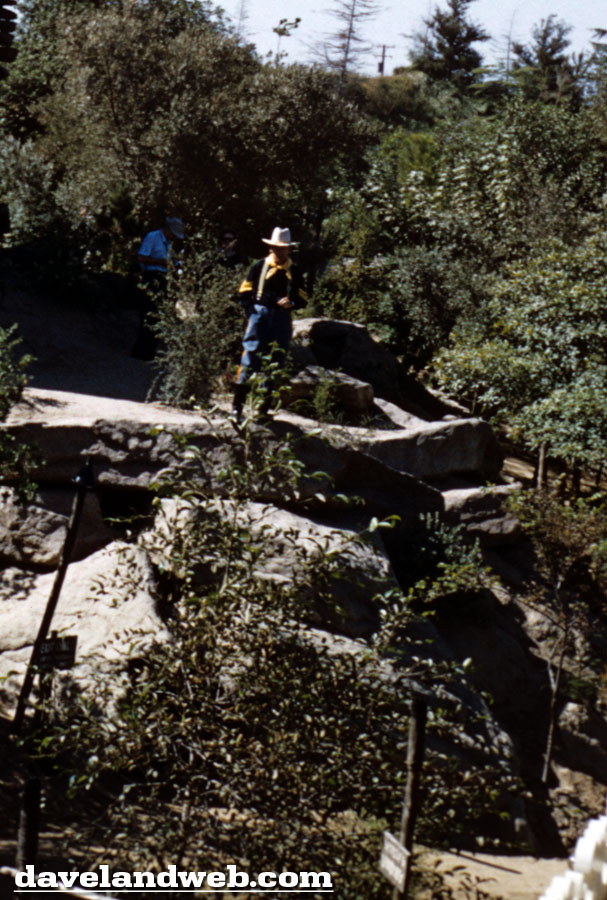 Becky Thatcher was on hand for opening day: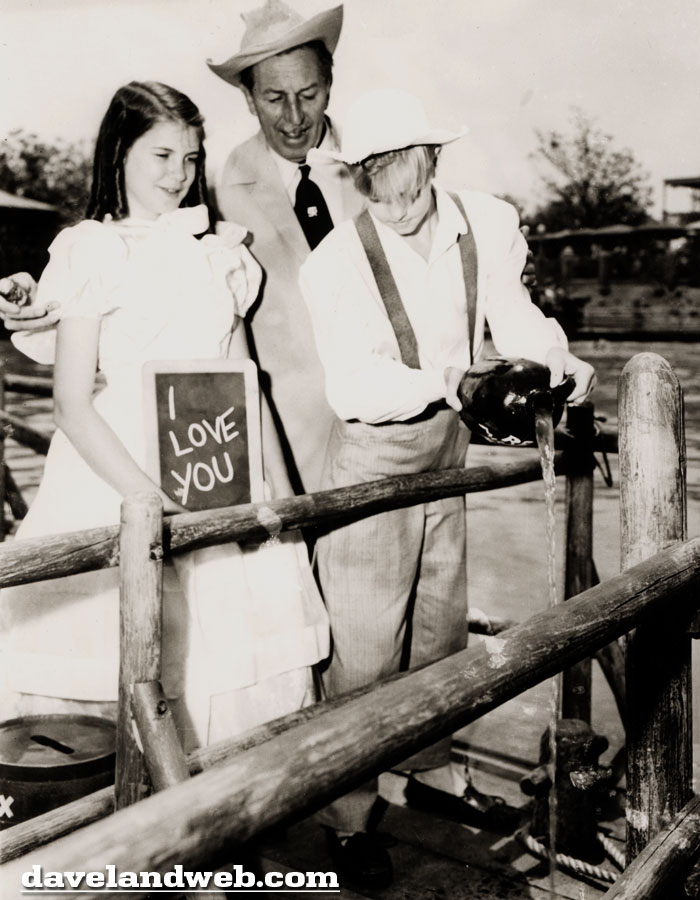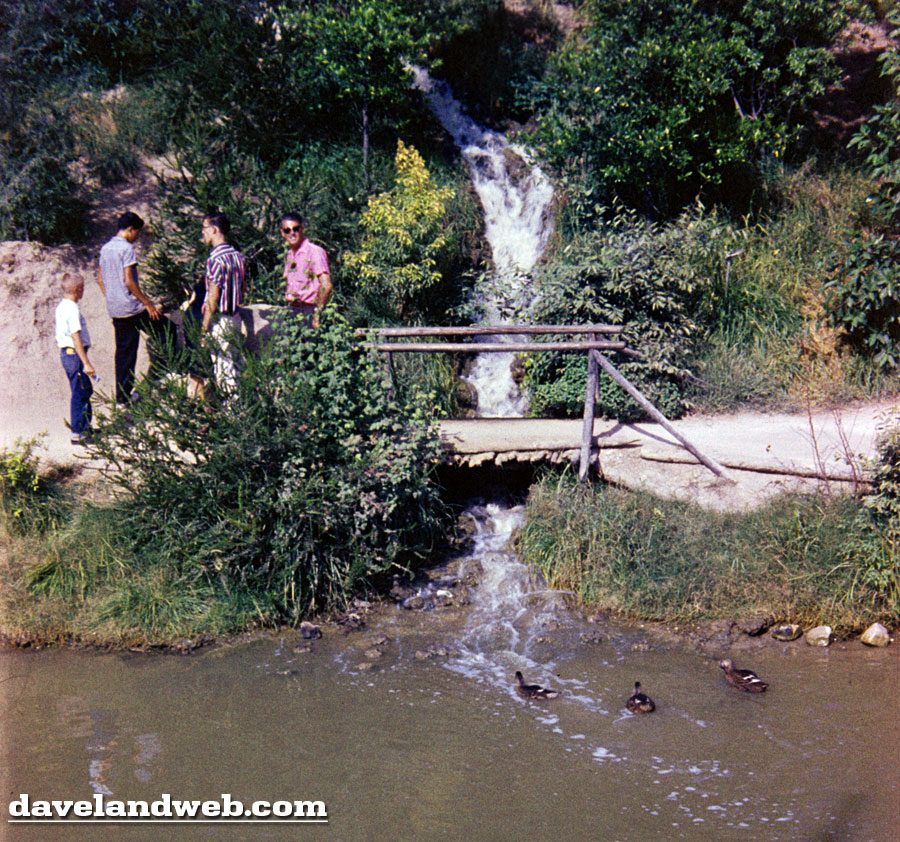 Even before the Swiss Family Robinson moved in, Disneyland had a treehouse: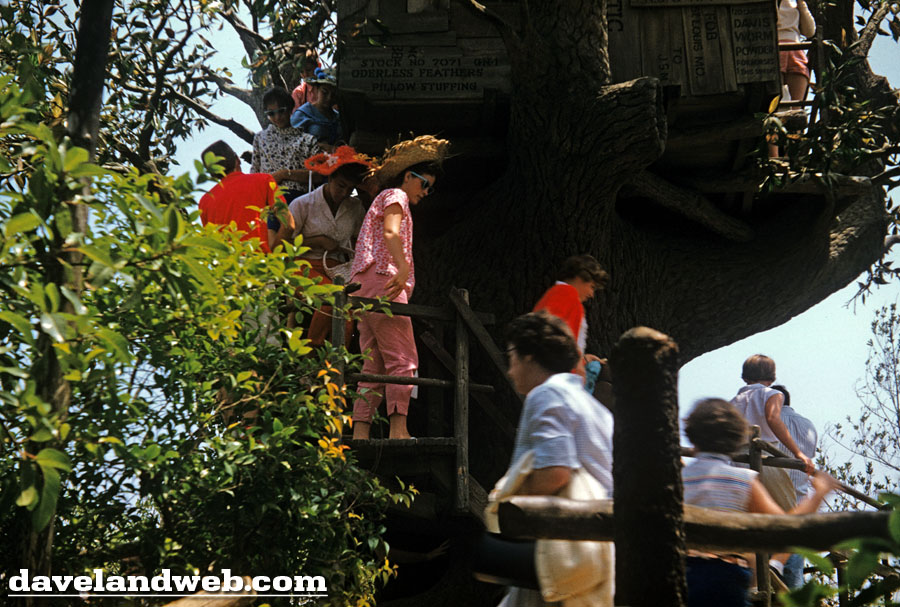 This young lad from September 1958 is loving his birds-eye view from the treehouse: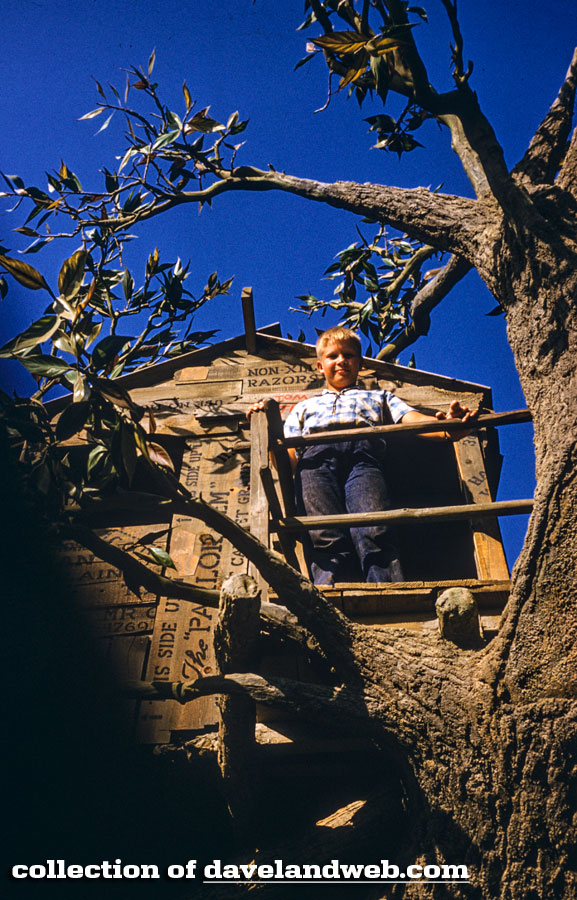 In this August 1956 photo, the Matterhorn is absent from the background landscape: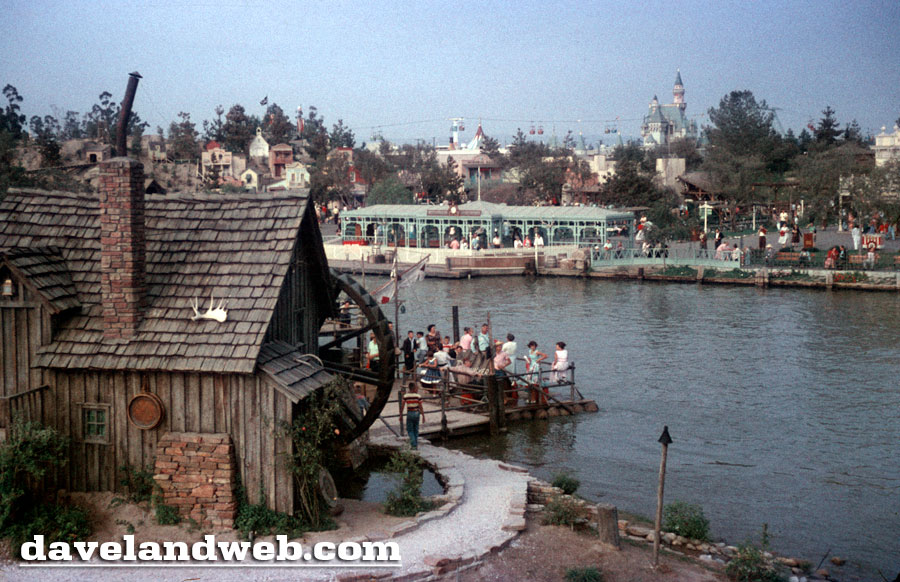 Two vintage views of The Old Mill: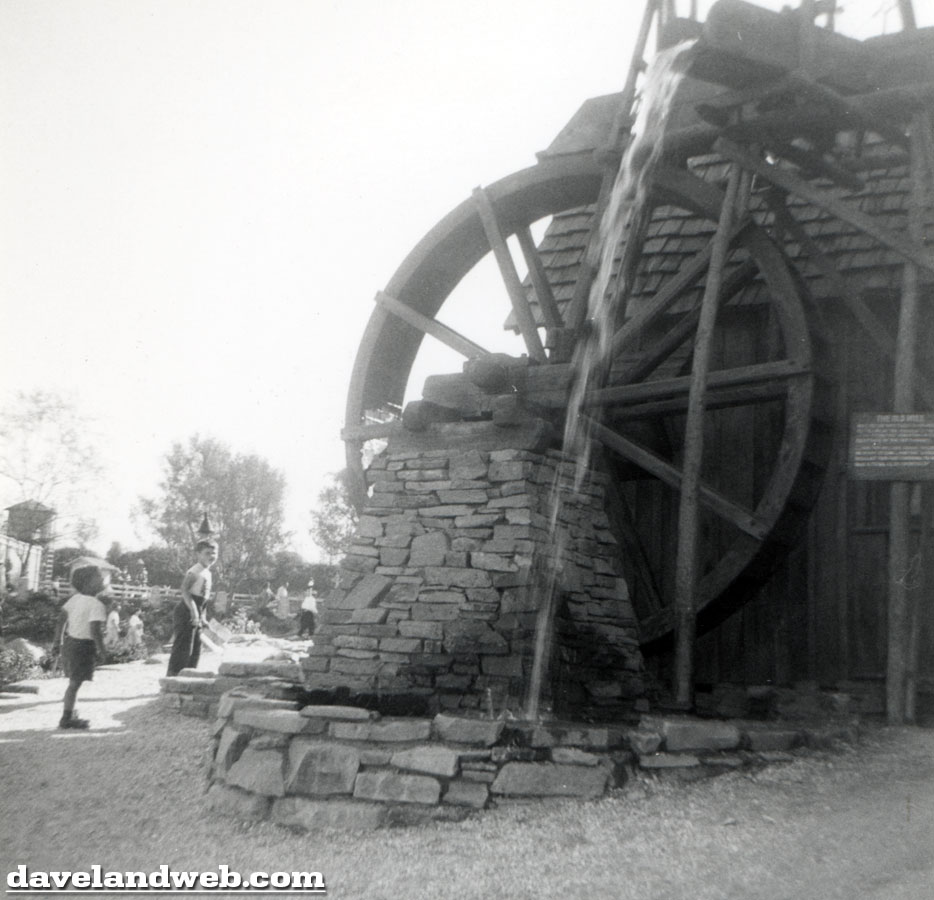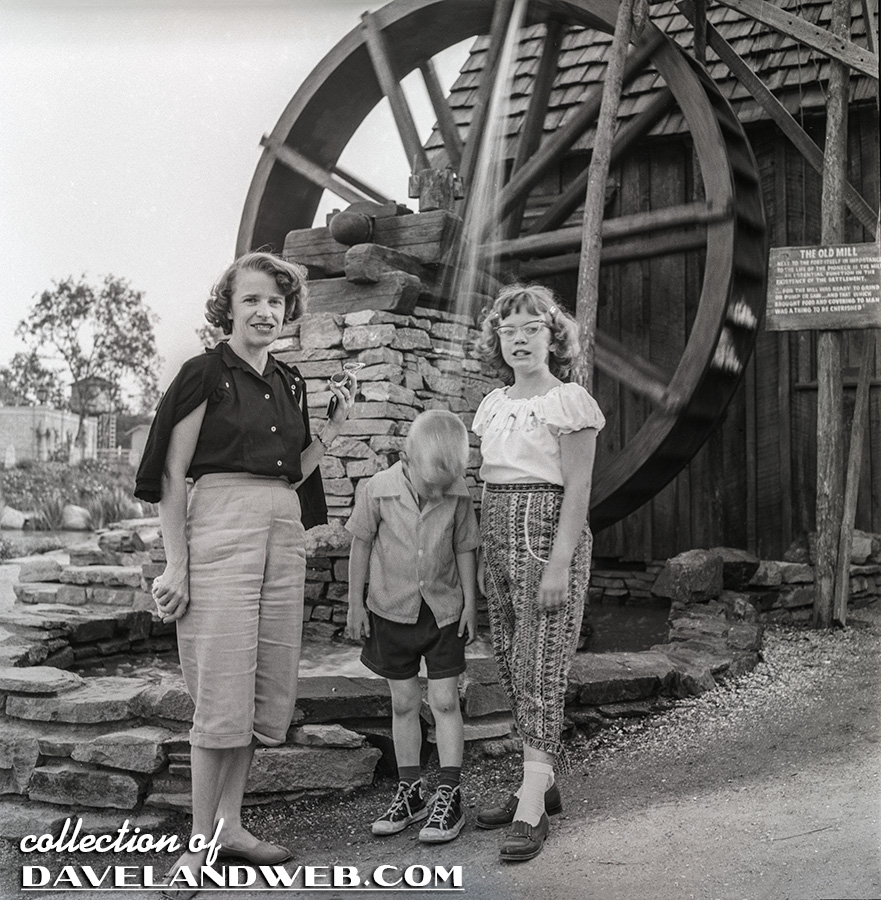 An August 1958 shot of the old fishing pier, back when you could catch fish: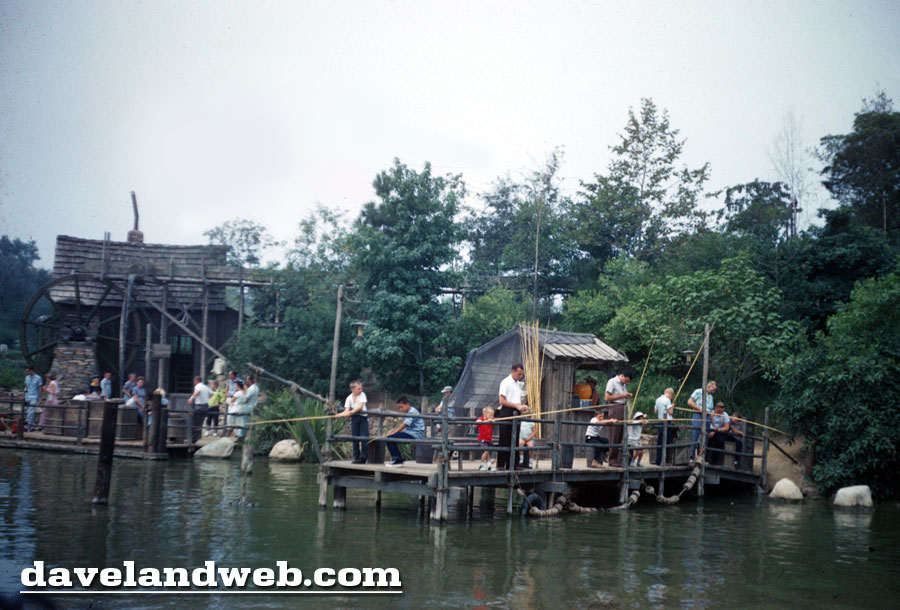 Besides a lack of vibrant characters, today's Island is also missing authentically rustic signage: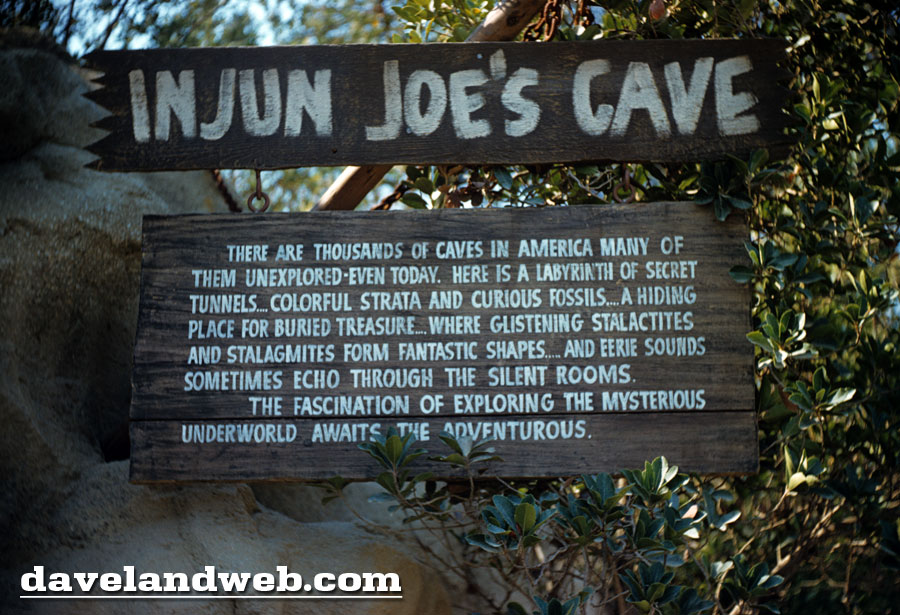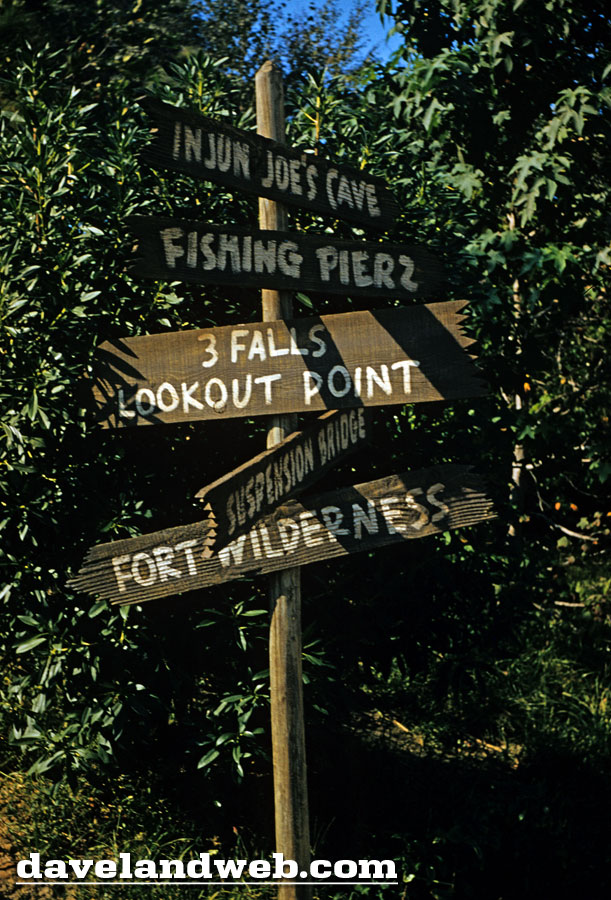 I can feel my knees wobbling as I view these three photos of the suspension and pontoon bridges: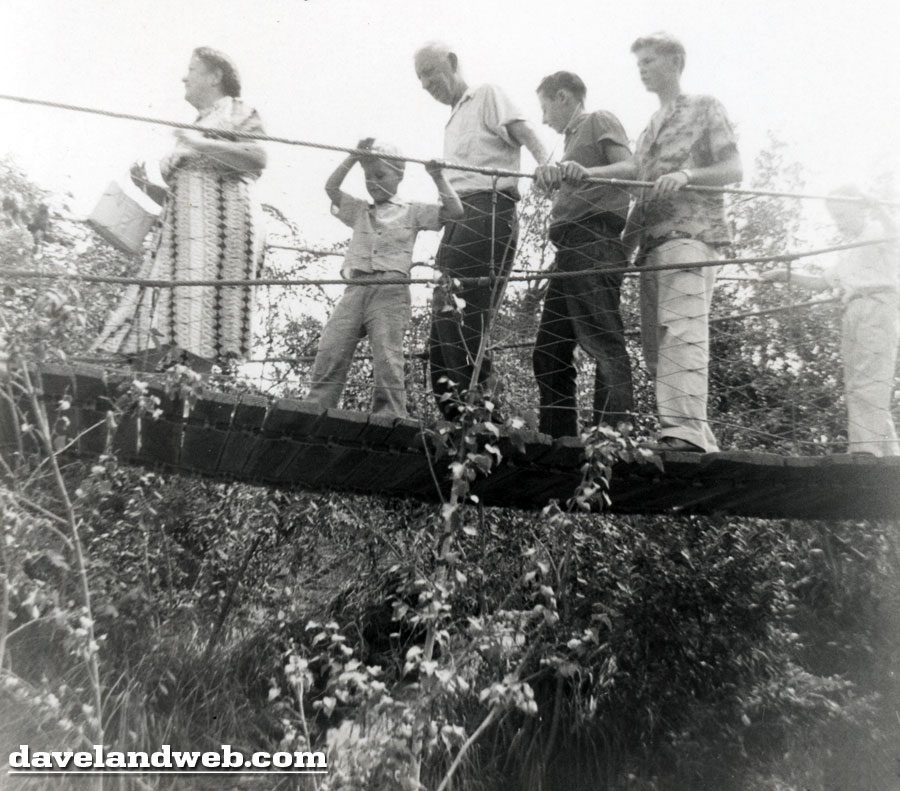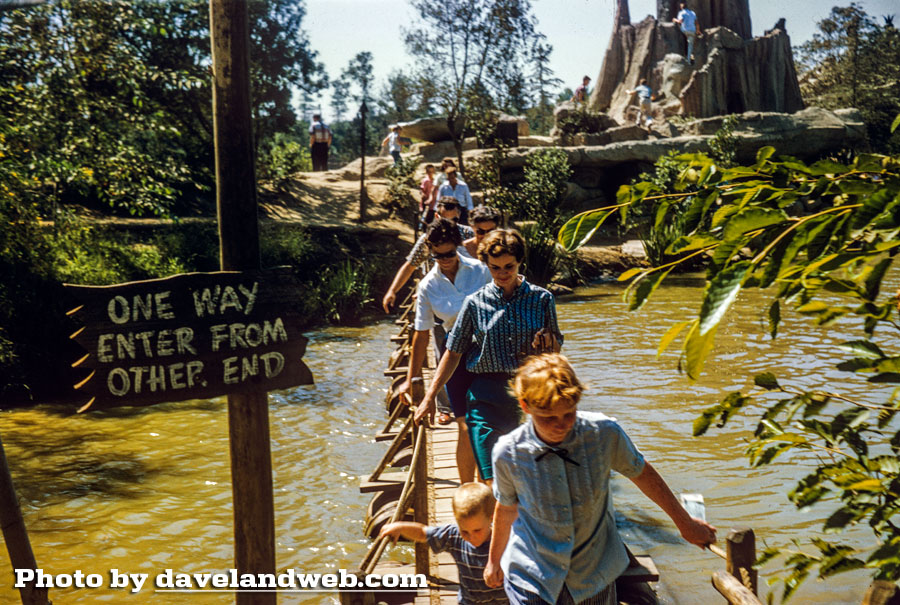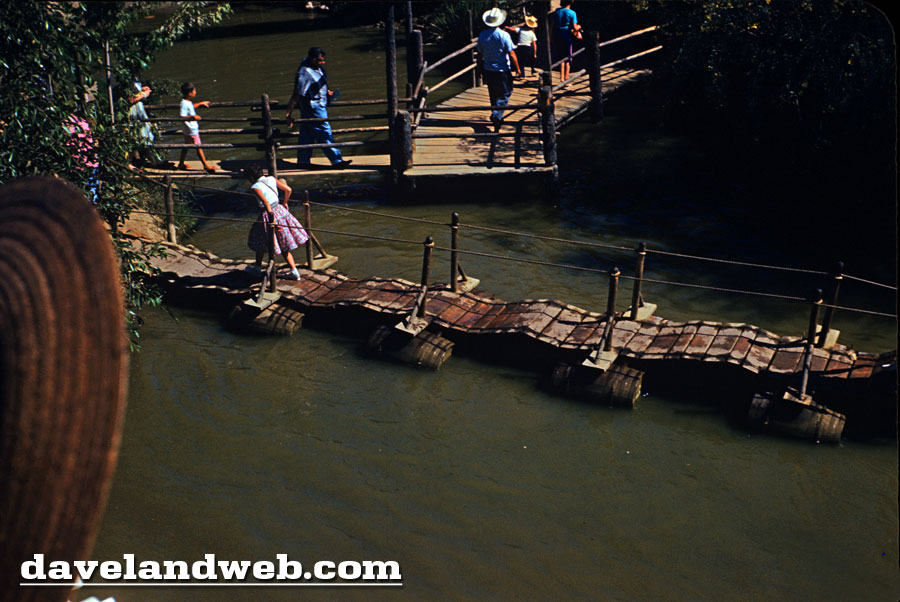 The first time I saw a photo of Castle Rock, I didn't even recognize it. It has been modified so much over the last few years that today it is almost unrecognizable. The teeter-totter rock is a thing of the past. Rocks are too dangerous nowadays!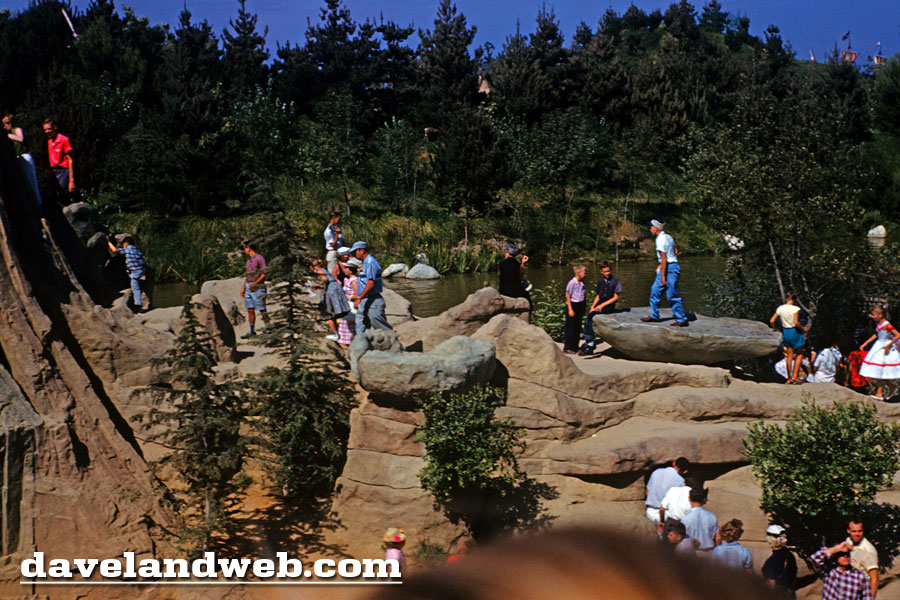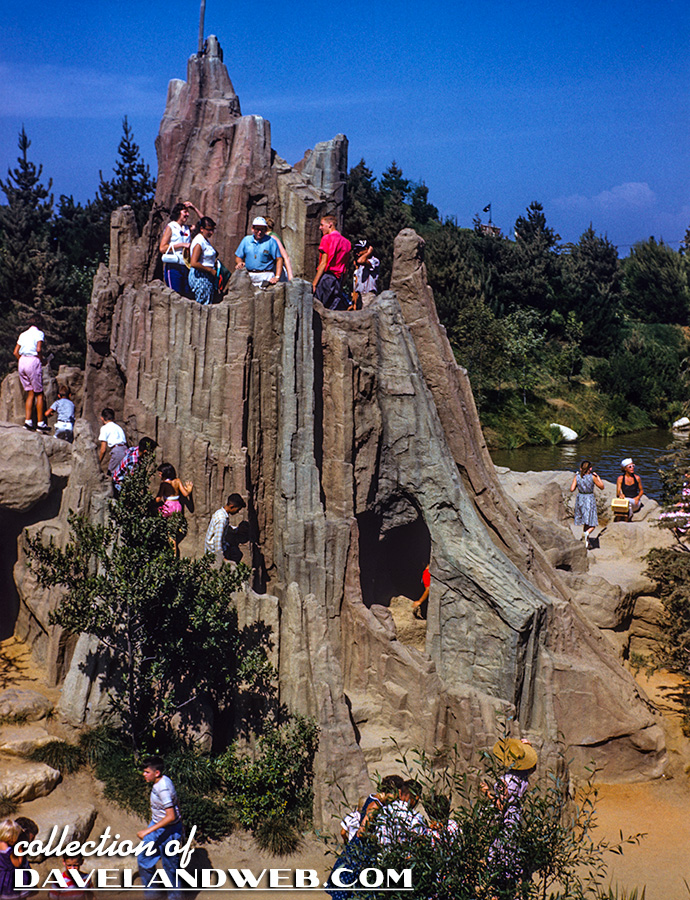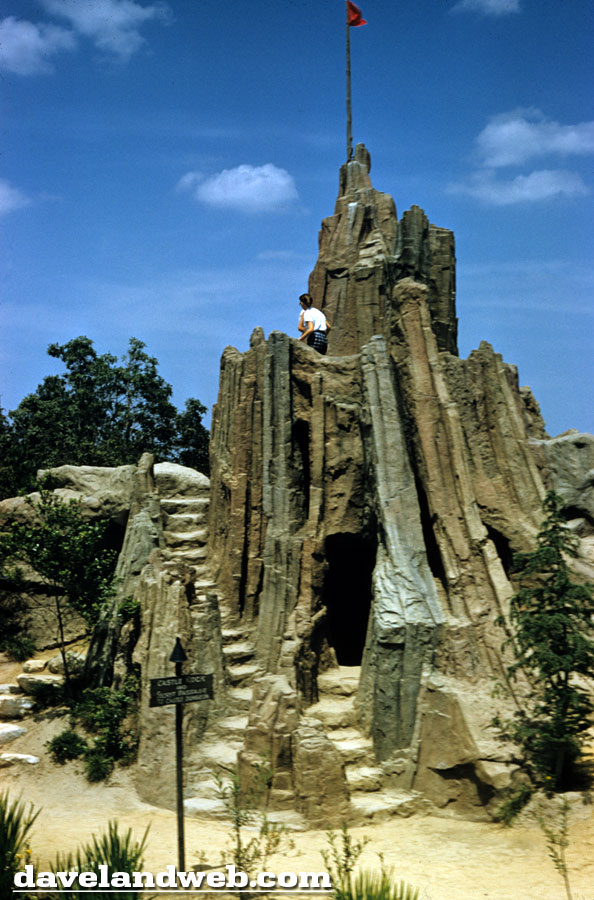 Back when the Island had a real fort, open for exploration: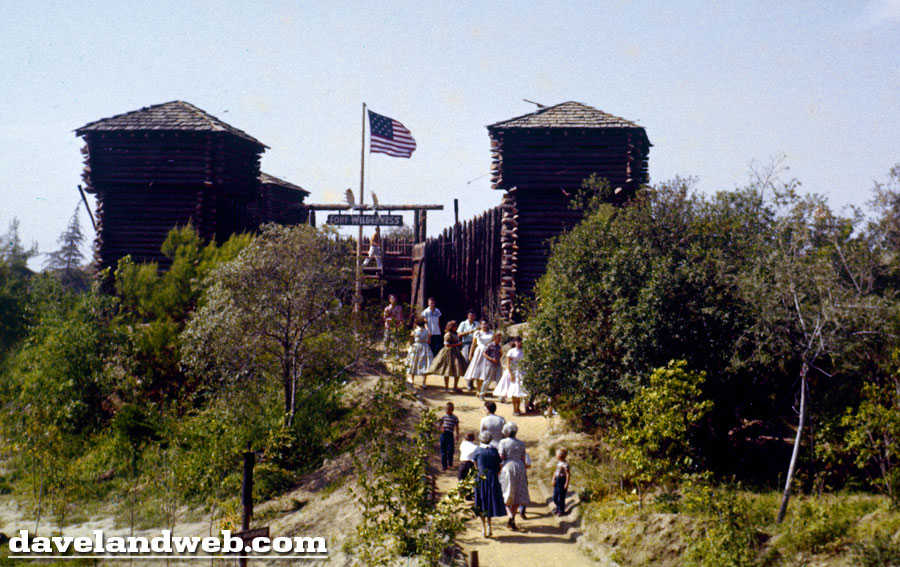 Come on in, the gates are open!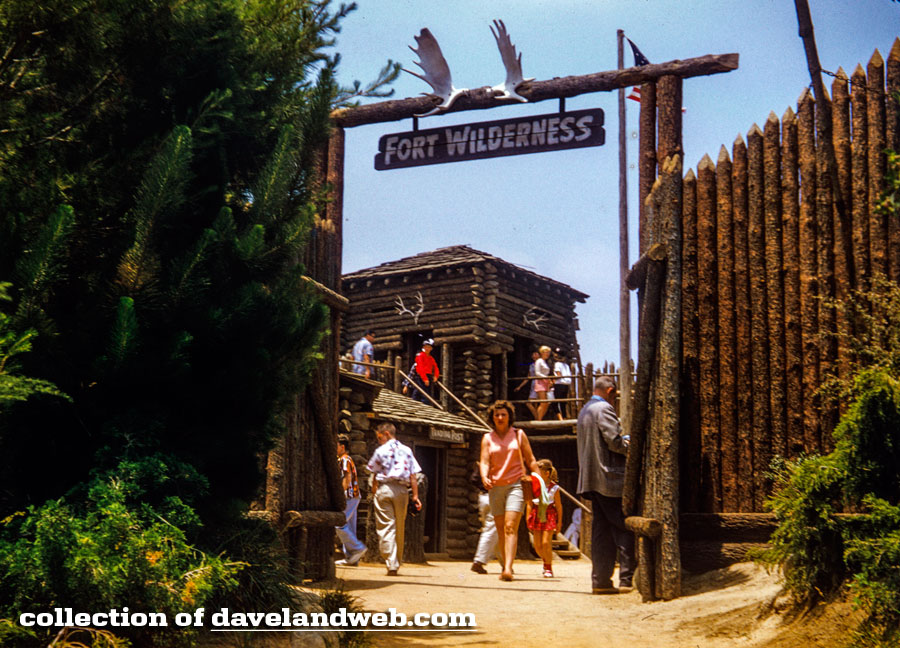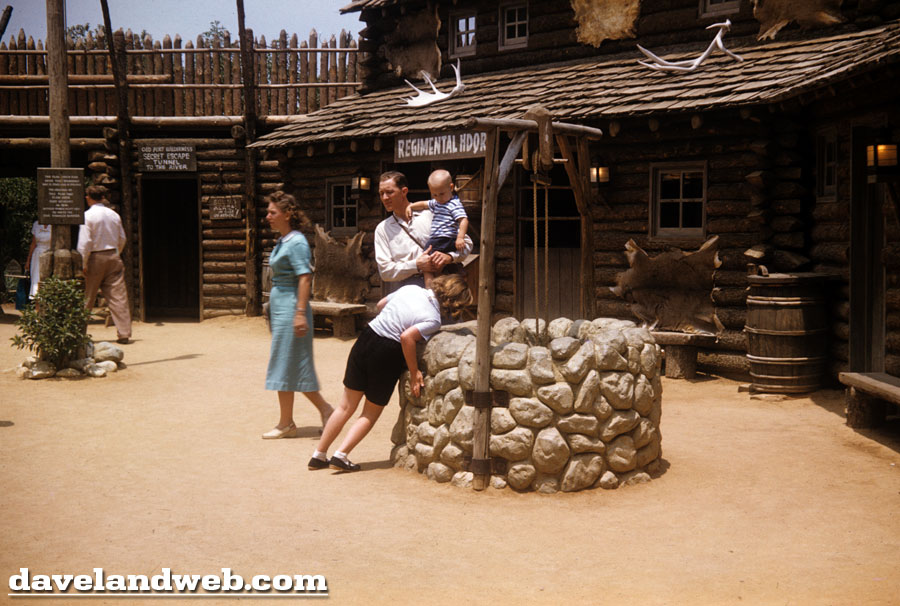 You can catch a glimpse of the cemetery through the open door: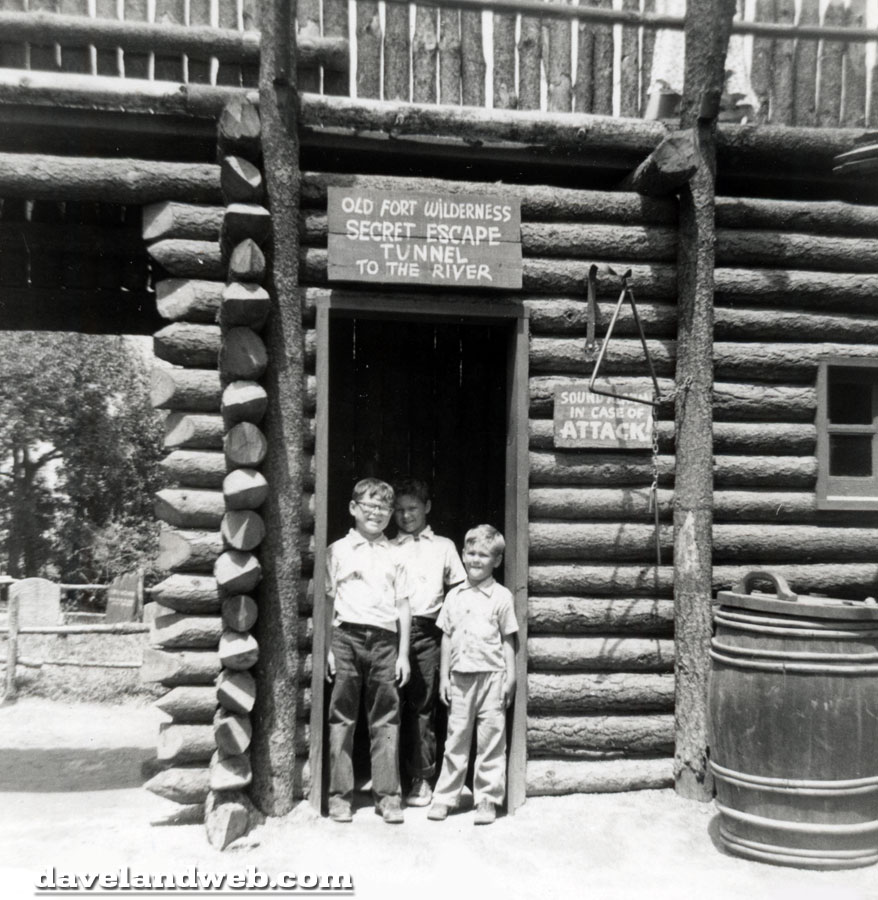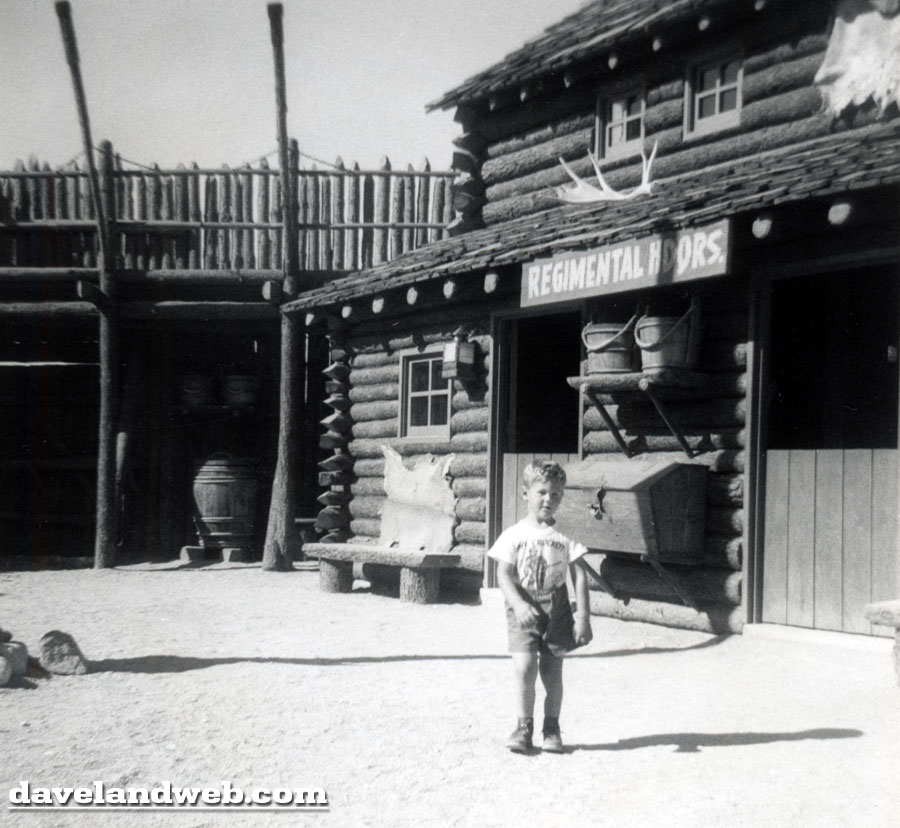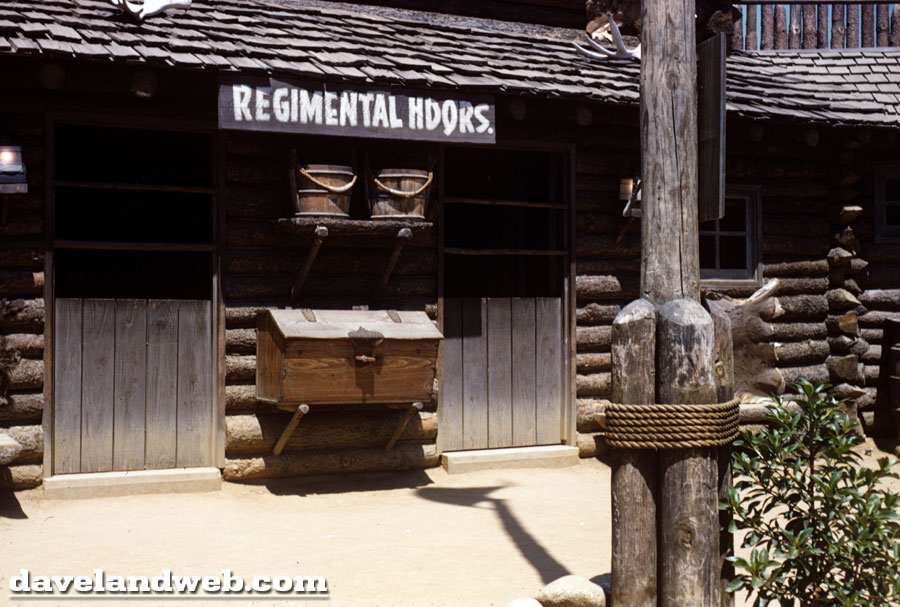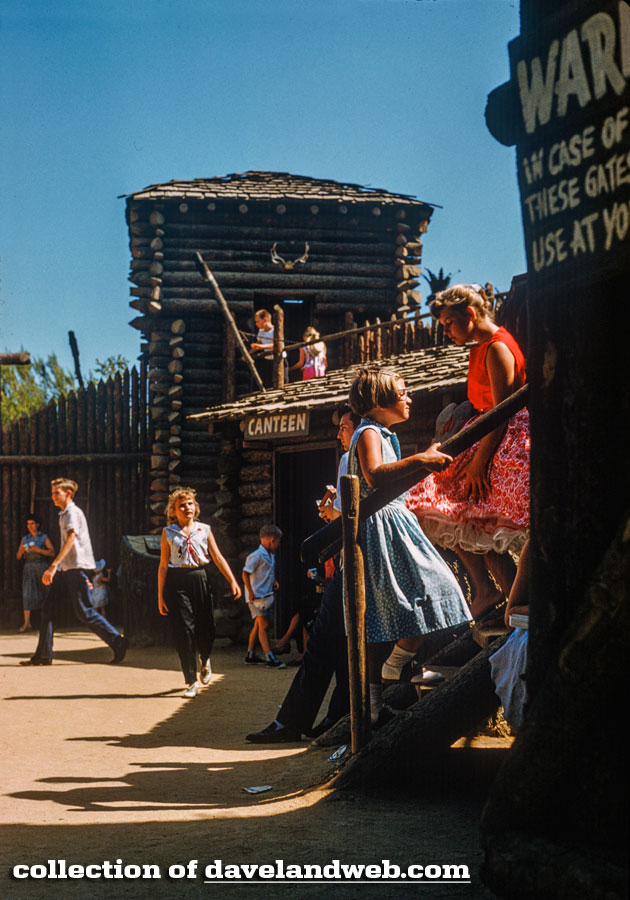 The trashcan in this photo eventually found its way to Orlando's Fort Wilderness Campground: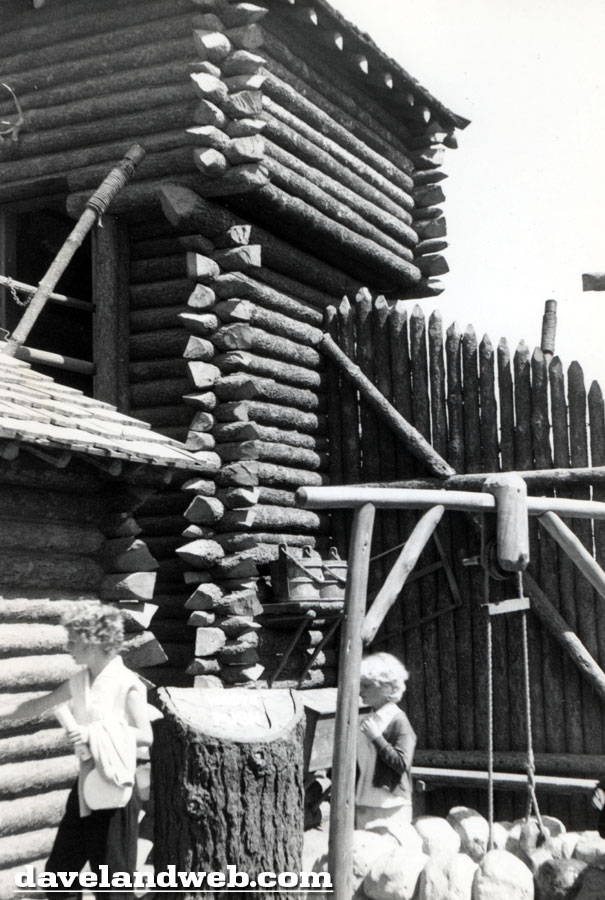 The upper level of the Fort gave guests some great views, too: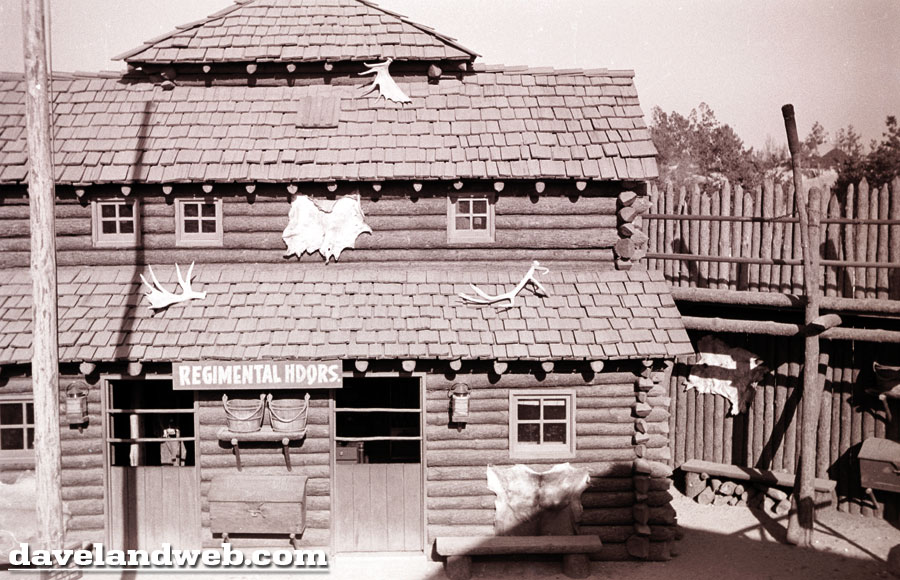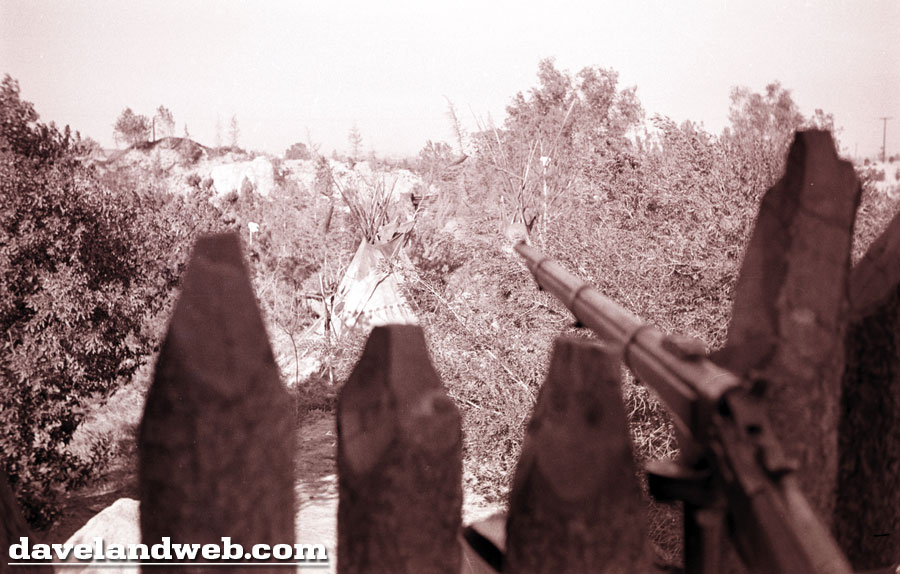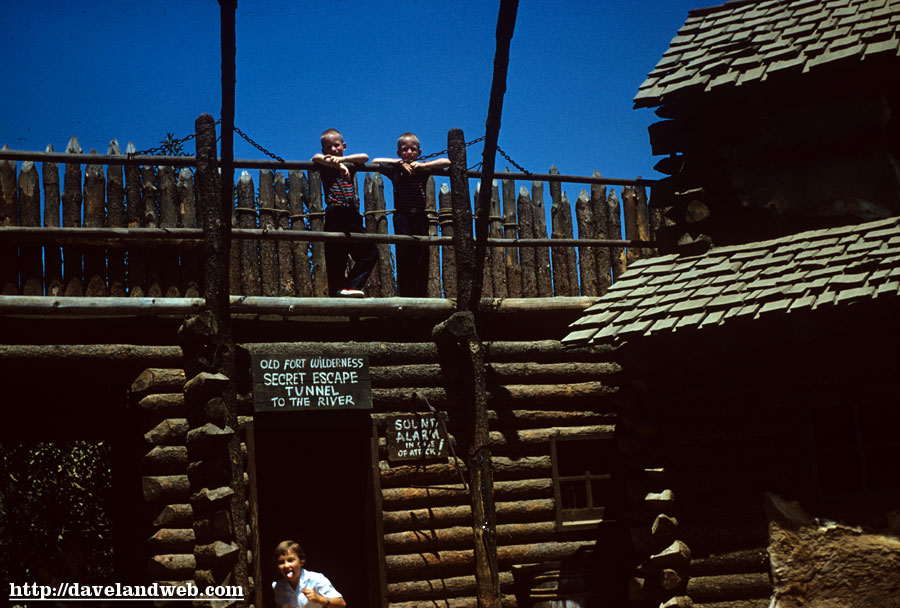 I believe this barbed wire fence blocking the "Indian Territory" was also on the Island: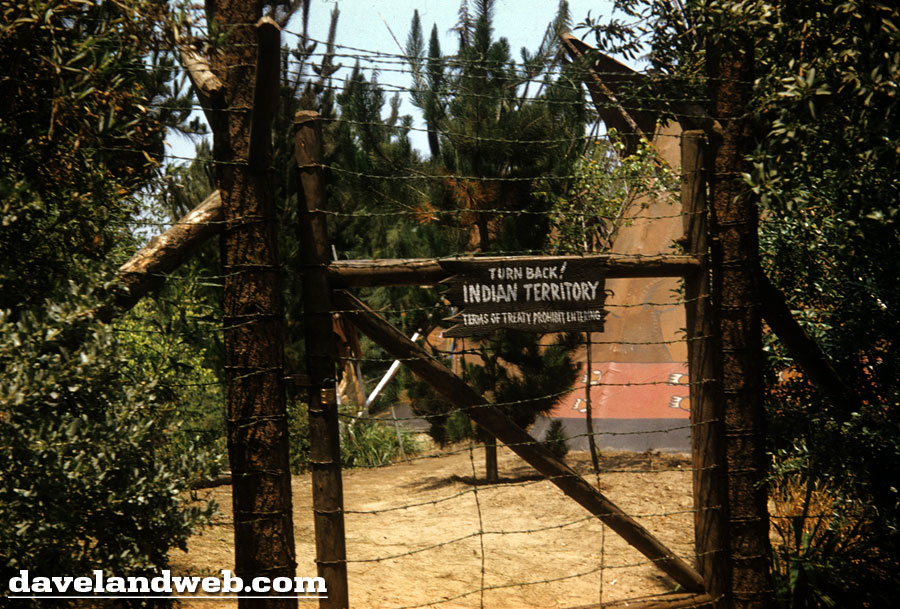 That concludes our vintage tour of Frontierland; come back again to see where my Time Machine takes us to next.
See more vintage & current Disneyland Tom Sawyer Island photos on my Tom Sawyer Island web page.