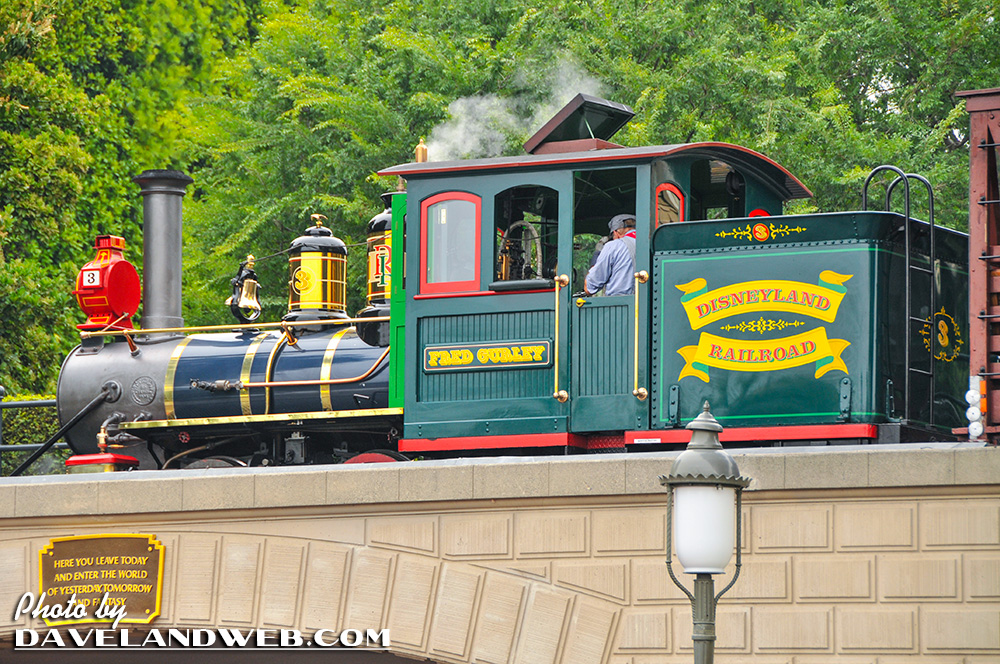 Welcome to Disneyland! The Fred Gurley was a welcome site on this early morning visit.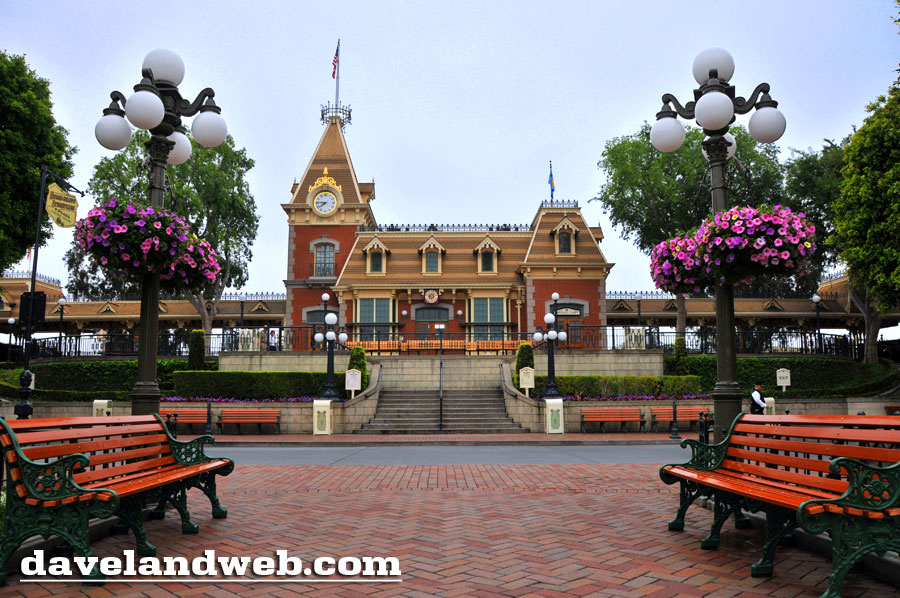 In this photo-packed Trip Report Finale, we begin in Town Square facing The Main Street Train Station. I love mornings on Main Street before the street becomes congested with the crowds.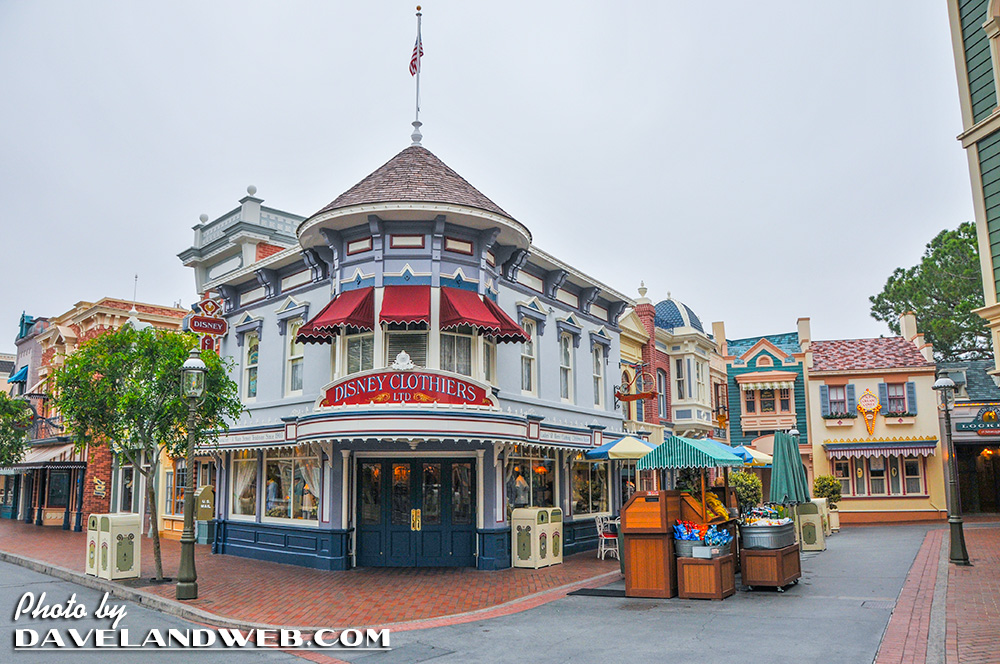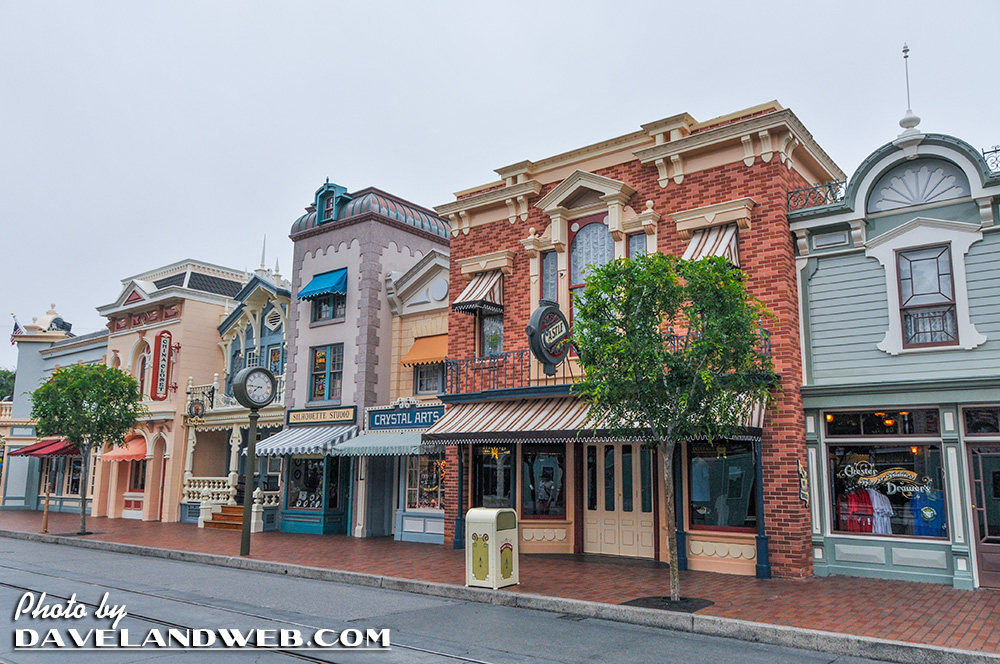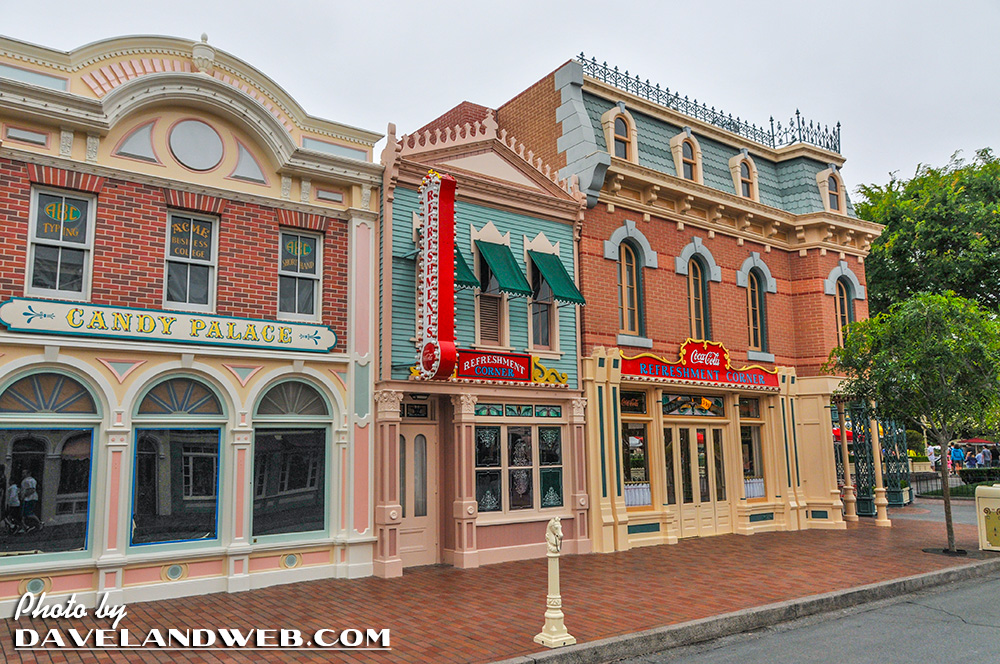 There's a touch of "Supercalifragilisticexpialidocious" on the top of the Jolly Holiday Cafe.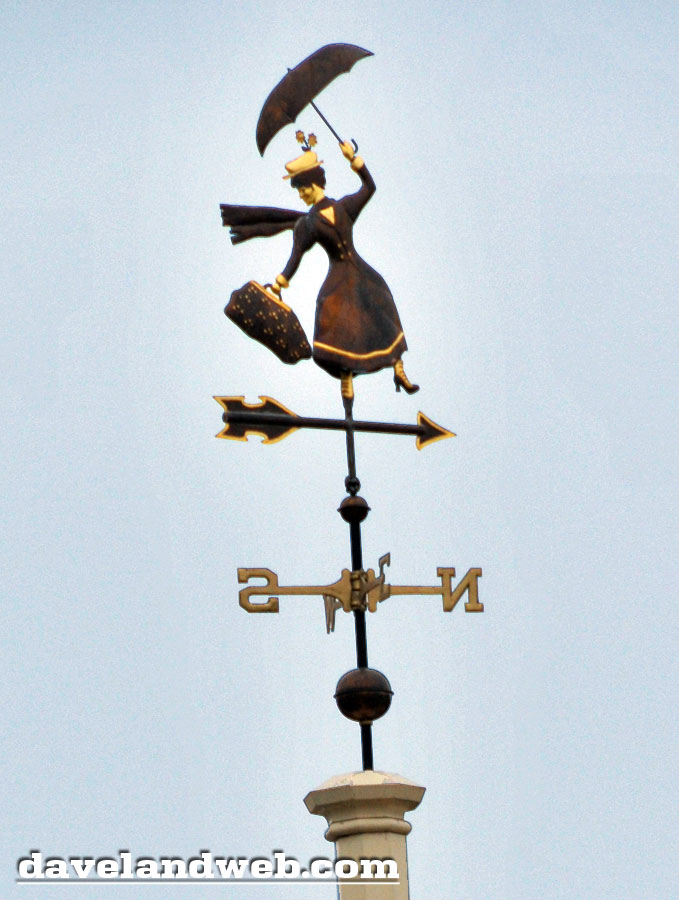 Cast members were ready to dish up a tasty breakfast at the Plaza Inn: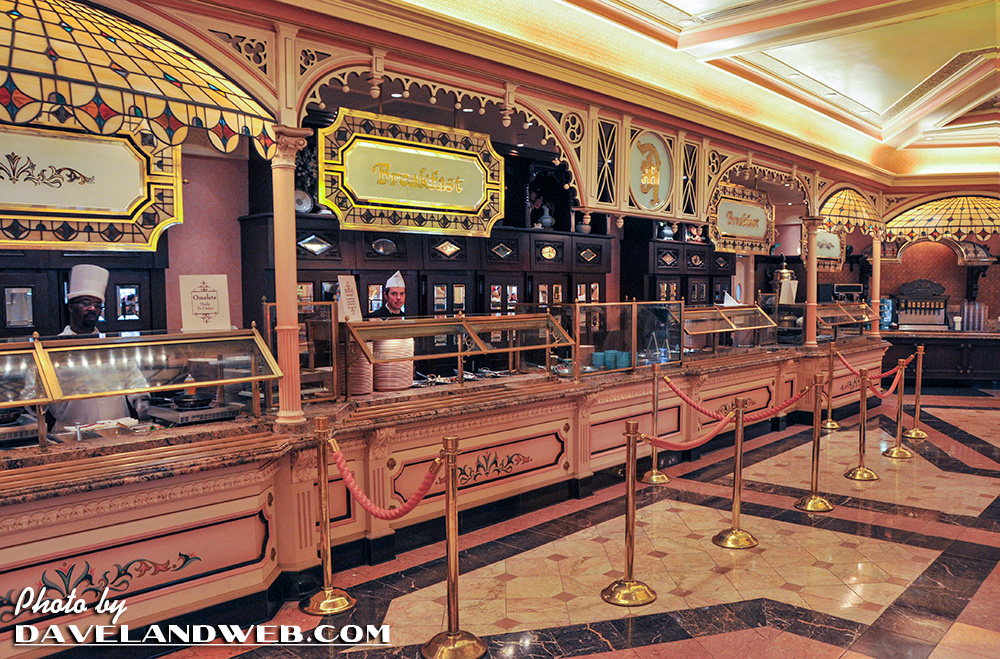 No gild, no birds.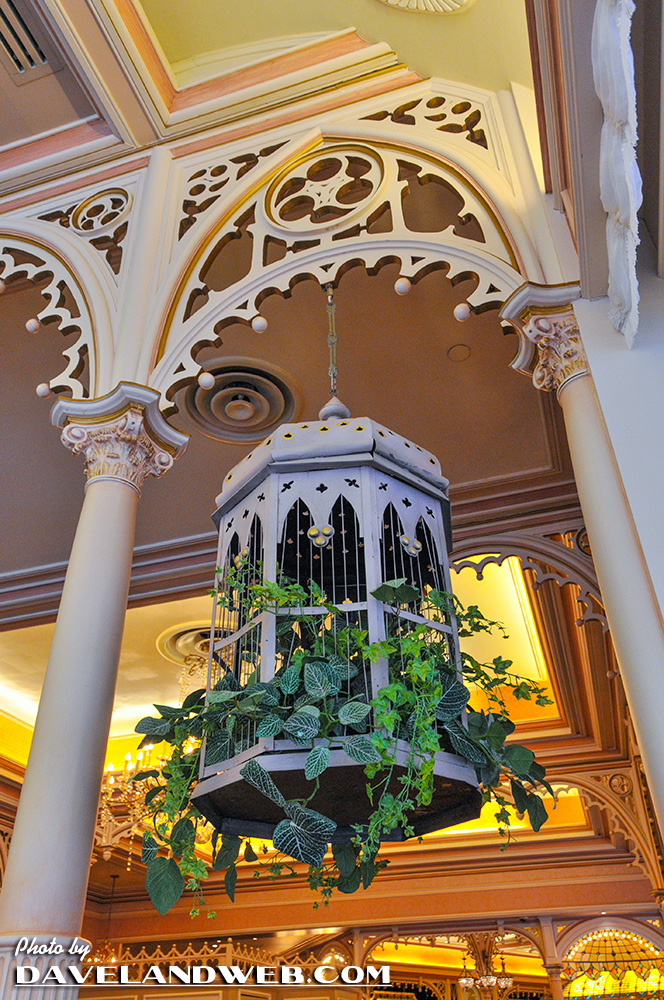 I thought about going to Tomorrowland... but only briefly.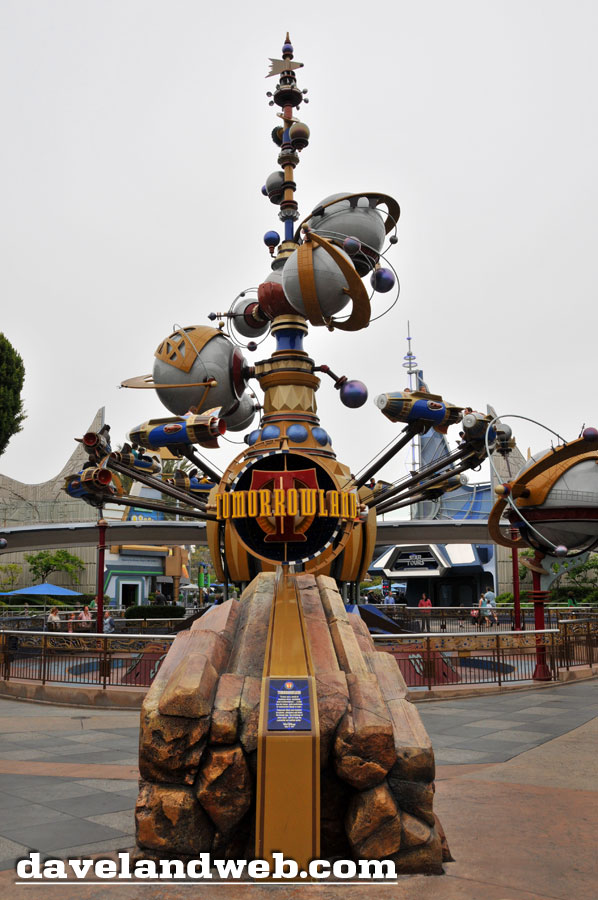 A great view of the pathway to the Matterhorn. When was the last time you saw this area devoid of guests?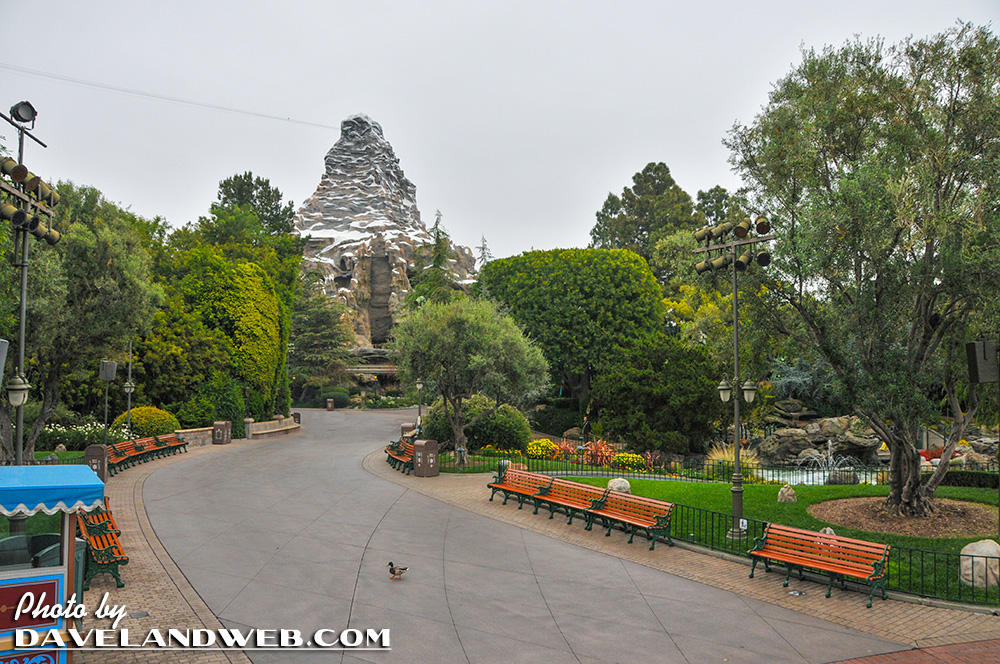 I'm enamored by the dungeon's glow in the queue of Snow White's Scary Adventures: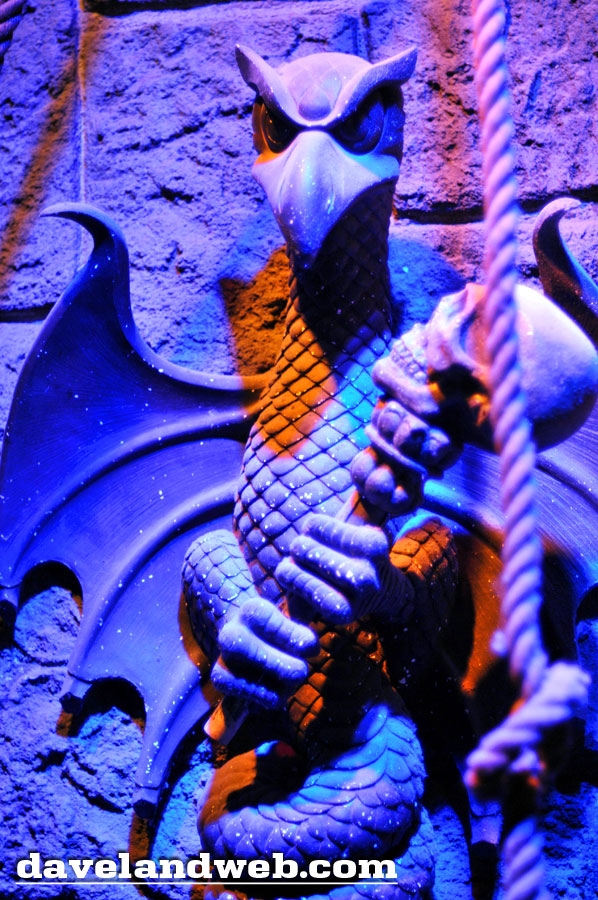 Nothing like black light to bring a magic glow to rudimentary statues and scenery: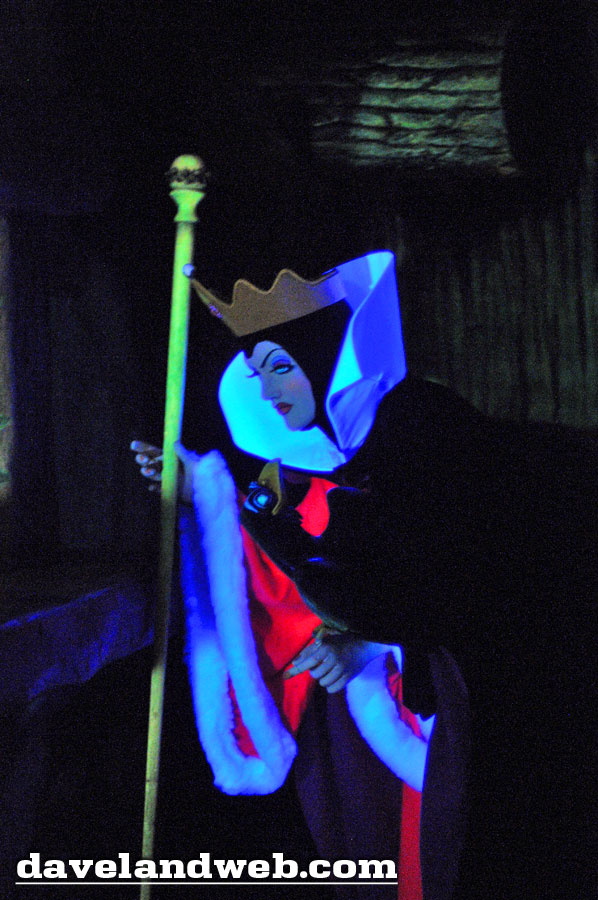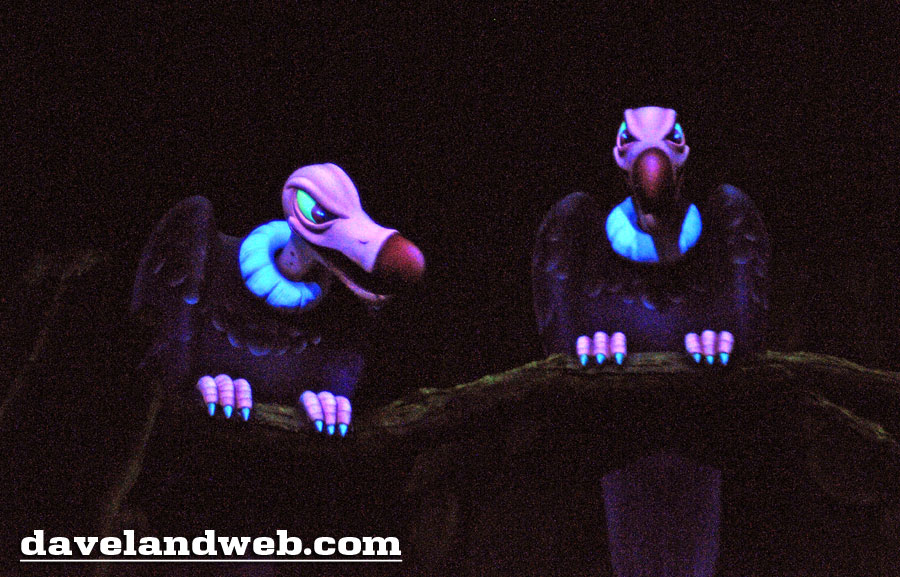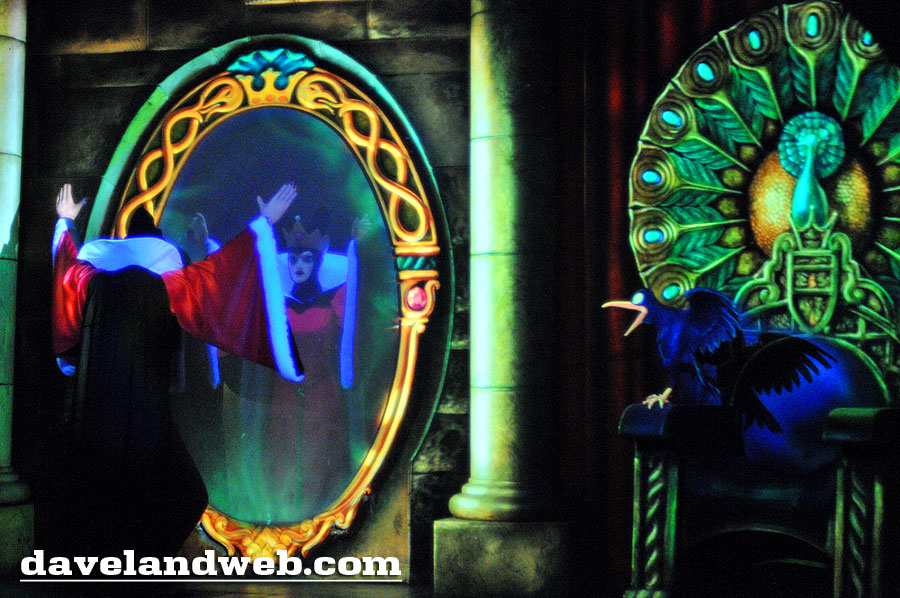 There is usually a small window of time in the morning to board Casey Junior and get a treasured seat on the caboose.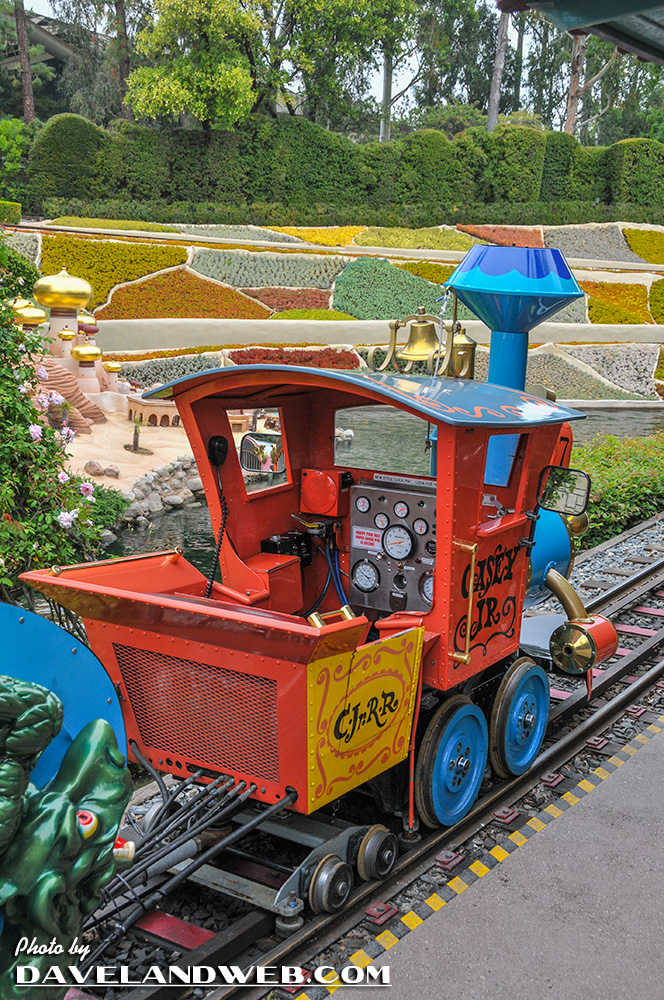 From the queue, you get a little glimpse of Aladdin's Cave and Magic Lamp: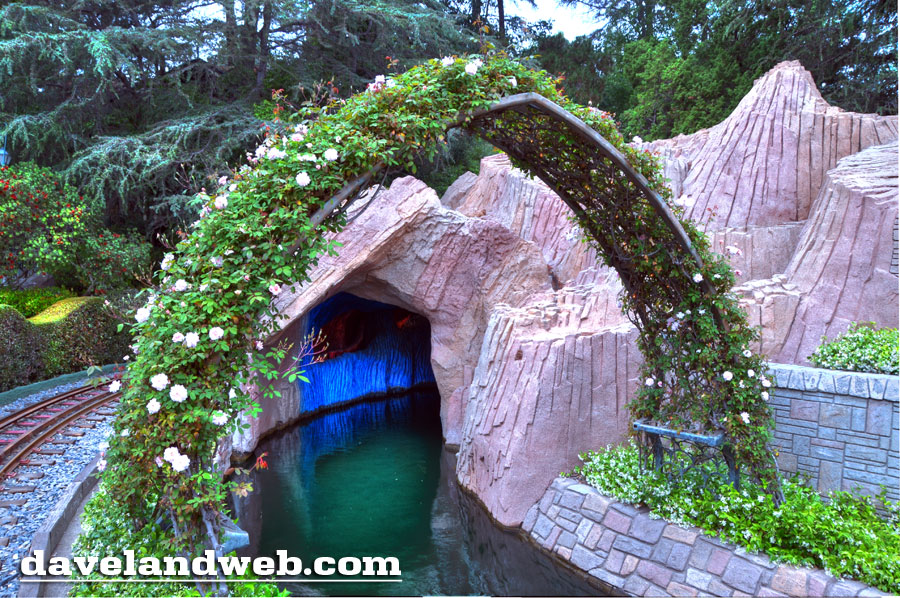 Facing the other way, I attempted to match a view from a 1955 slide in my collection: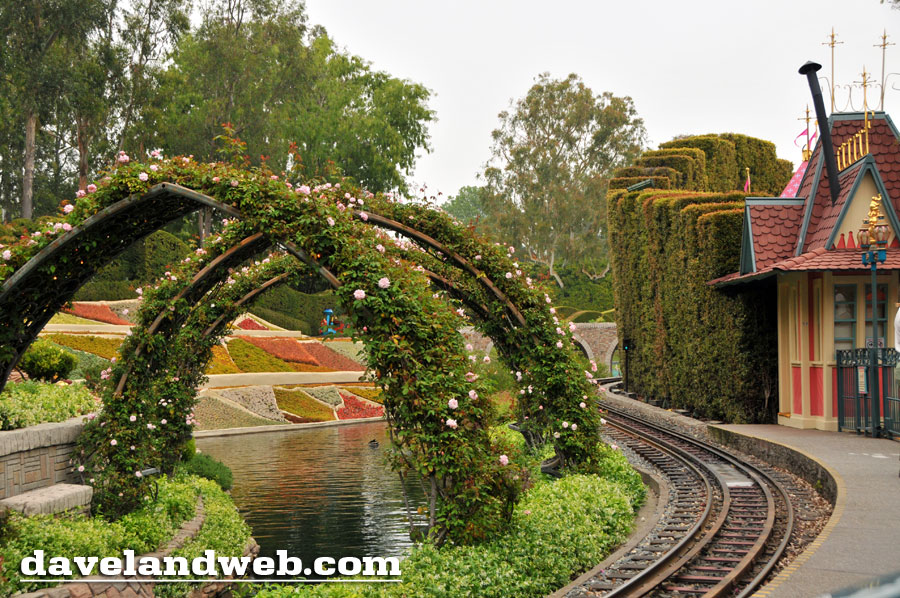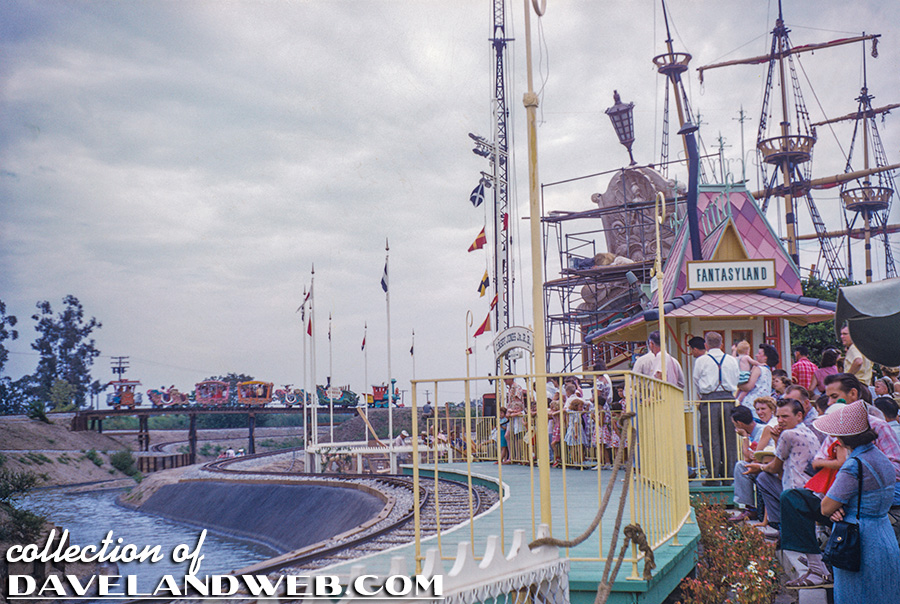 This gilded statue of Peter Pan in Peter Pan Park is probably one of my very favorite details in Storybook Land; one that has taken many attempts to capture on film without a blur.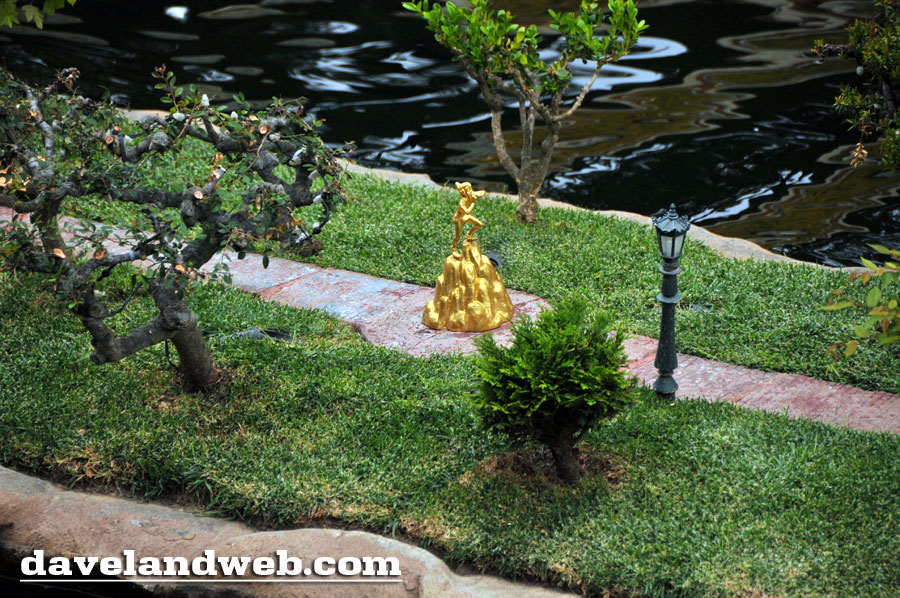 More amazing details; signage in miniature...wow!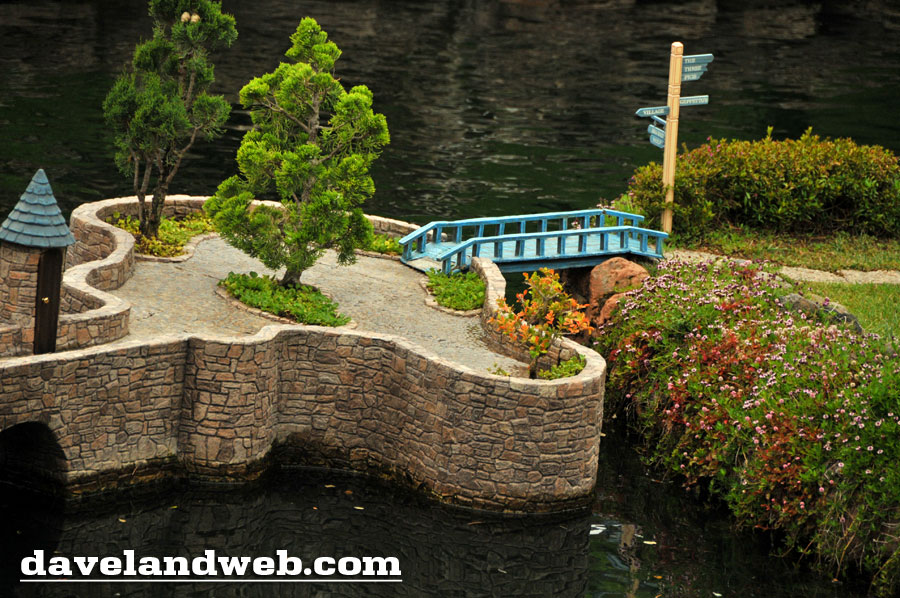 With the amount of handcrafted detail in these buildings, it is hard to believe that they are miniature: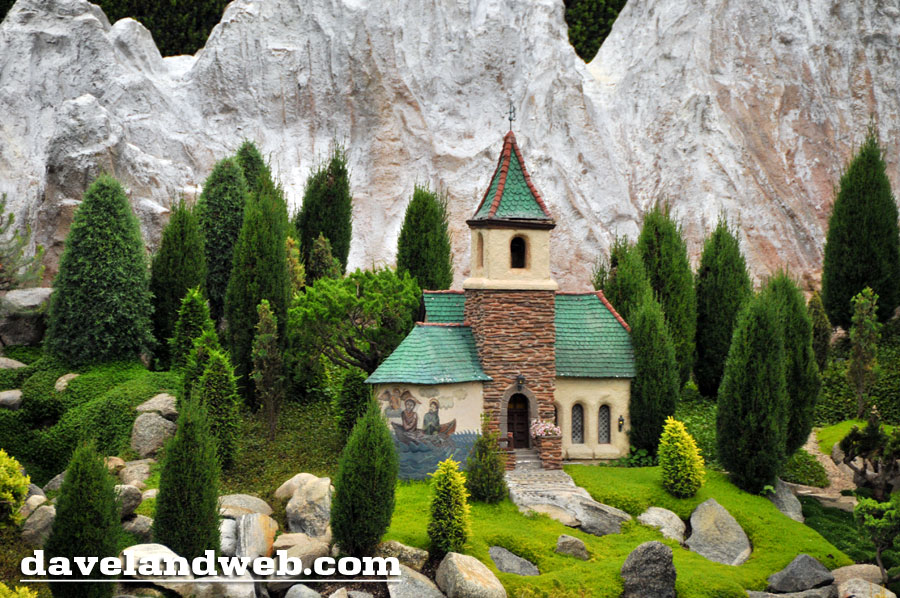 A few views of the refurbished Matterhorn, which is shaping up very nicely: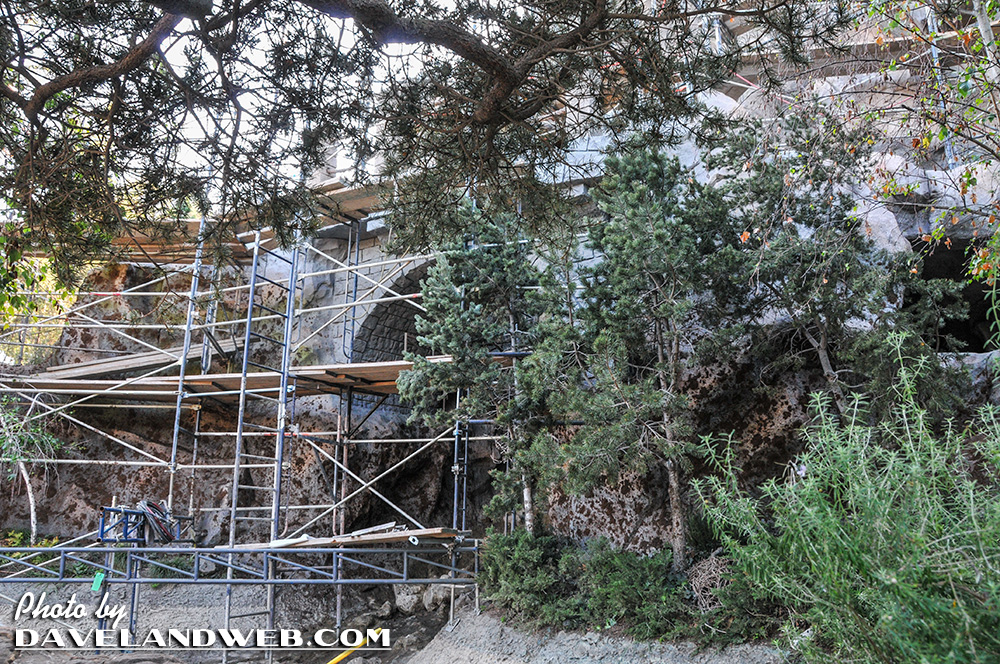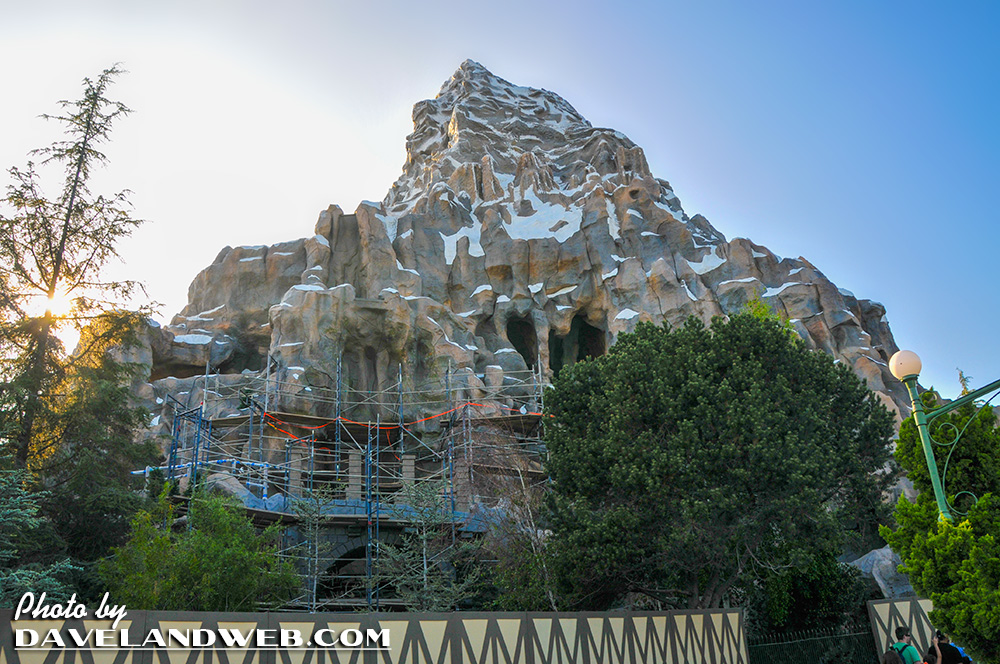 Over in Adventureland, I had not noticed the inscription on this box before: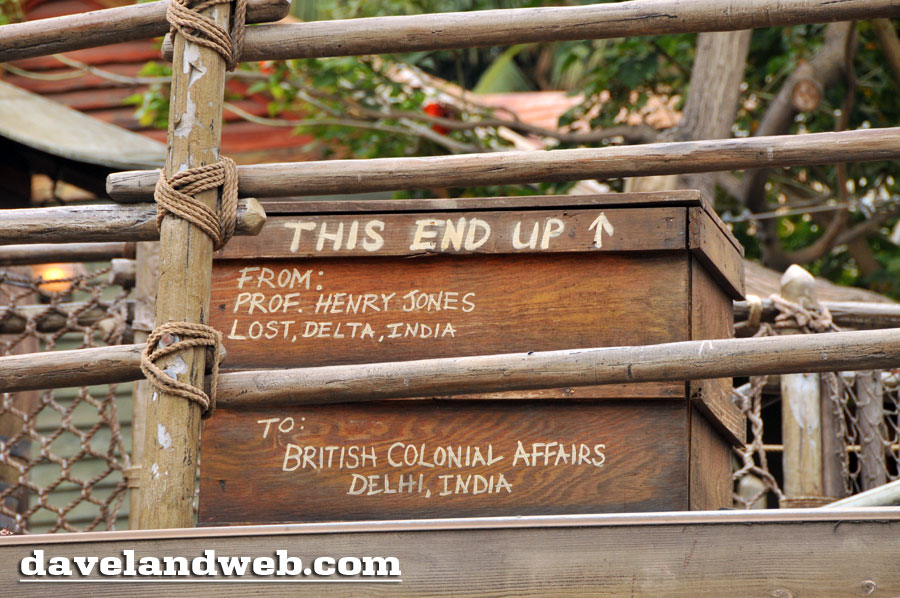 My feet were pretty much blown out from the day before, so I decided to take a few spins on the Monorail...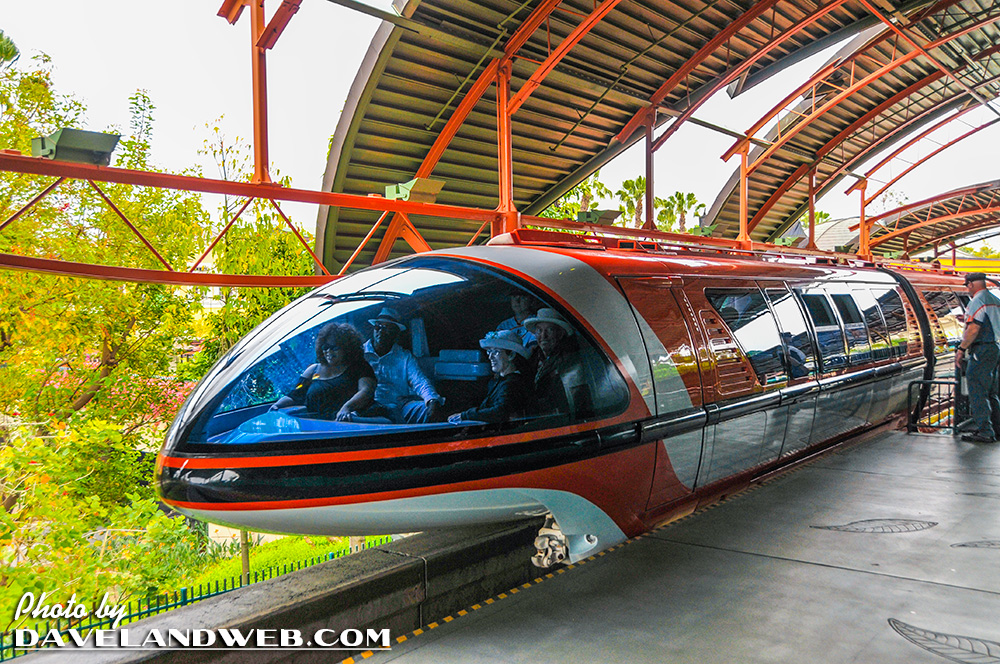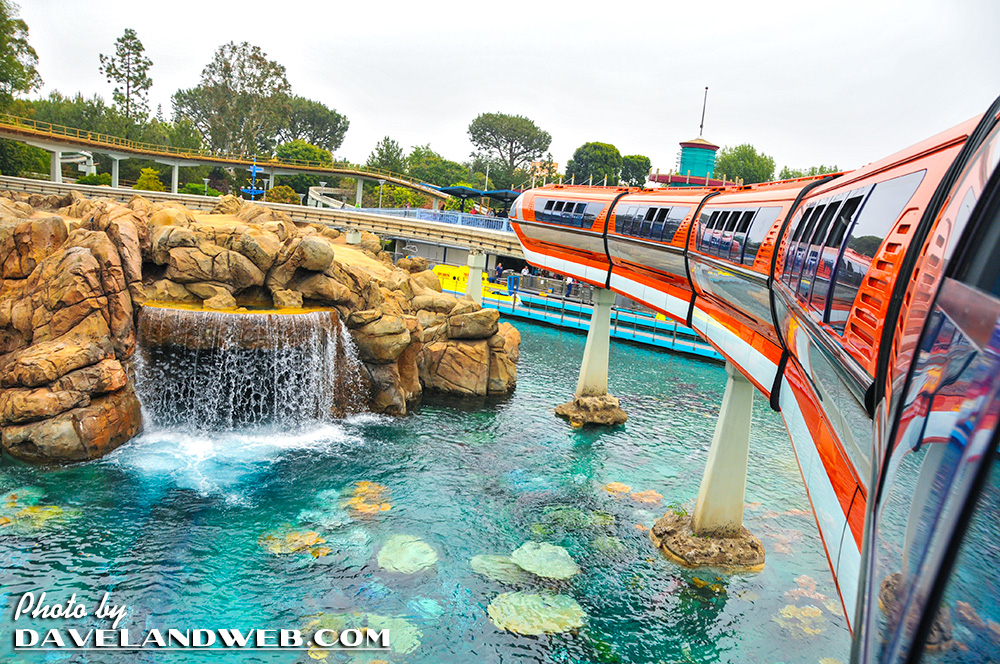 Getting off the Monorail, I made a beeline for the Train Station; on the way, I made a bathroom stop and saw a sign I'd never noticed before. Hard to believe that there are still undiscovered details in the park.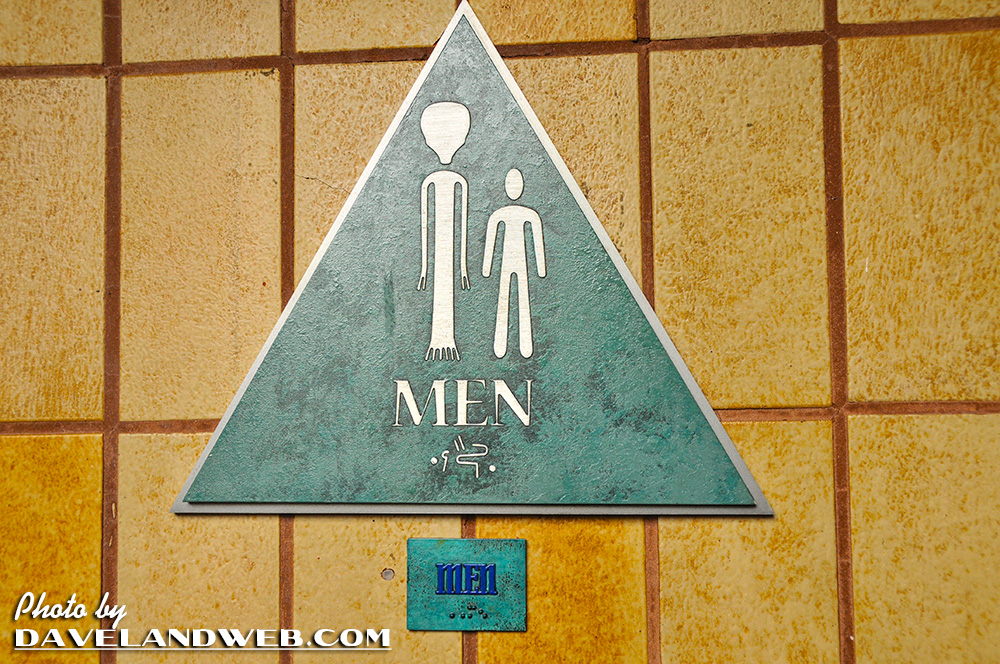 From Tomorrowland to Main Street, I was able to see the dioramas. What a treat!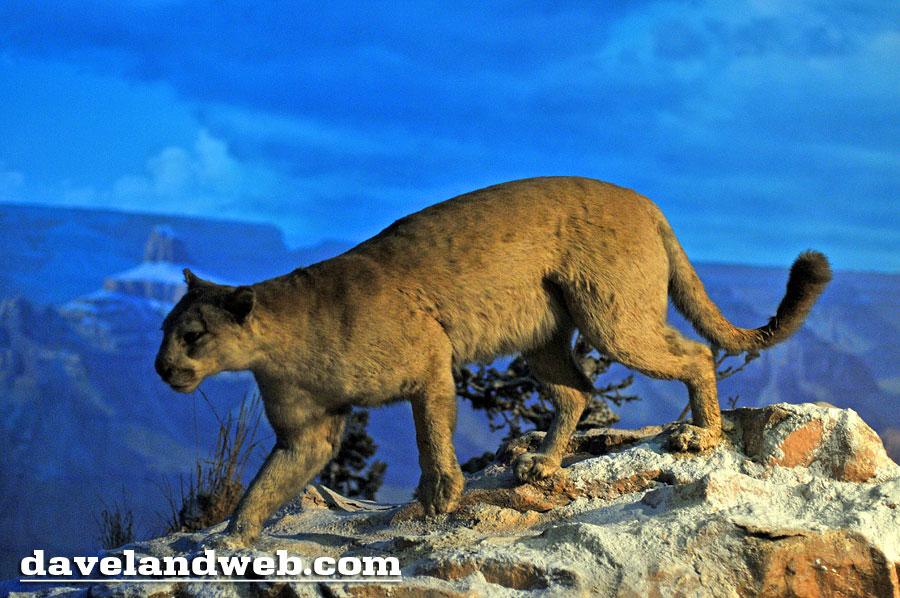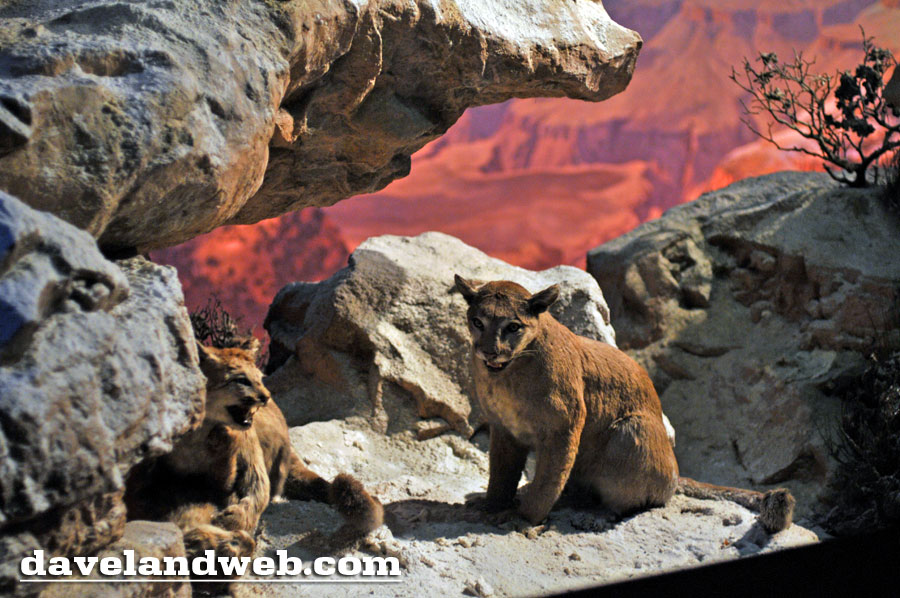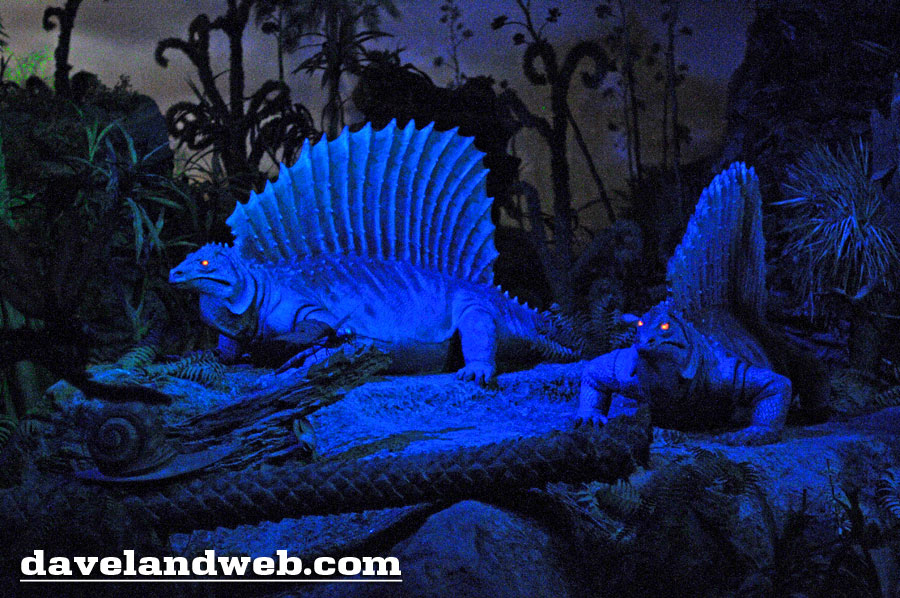 In Town Square, I met up with Eric & Ginger, two newbie
bloggers
but long-time Disneyland aficionados. When they visit Disneyland, they like to pick a date in the past, dress appropriately, and only visit the attractions that were present at that time. What a creative way to see Disneyland! They had agreed to meet at the Hills Brothers Coffee House, and I knew exactly what they meant.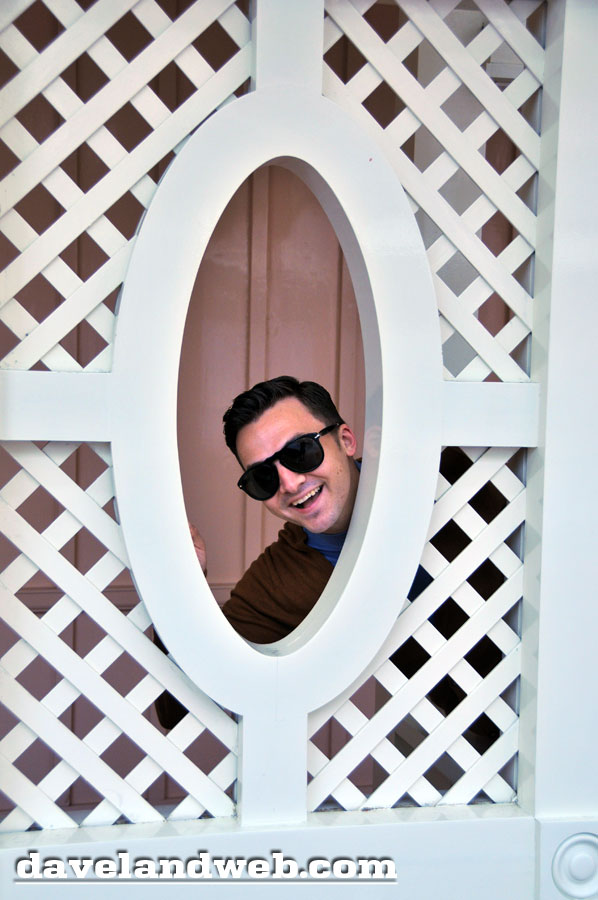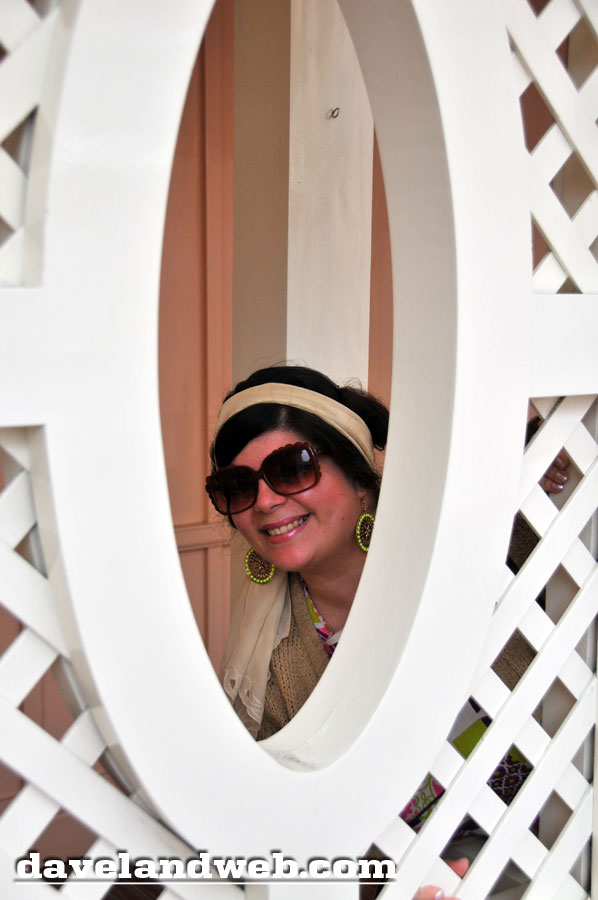 After a pose by the Rivers of America, we decided to take a spin on the Columbia. Eric & Ginger were surprised to see the Gullywhumper docked in this area of the Island.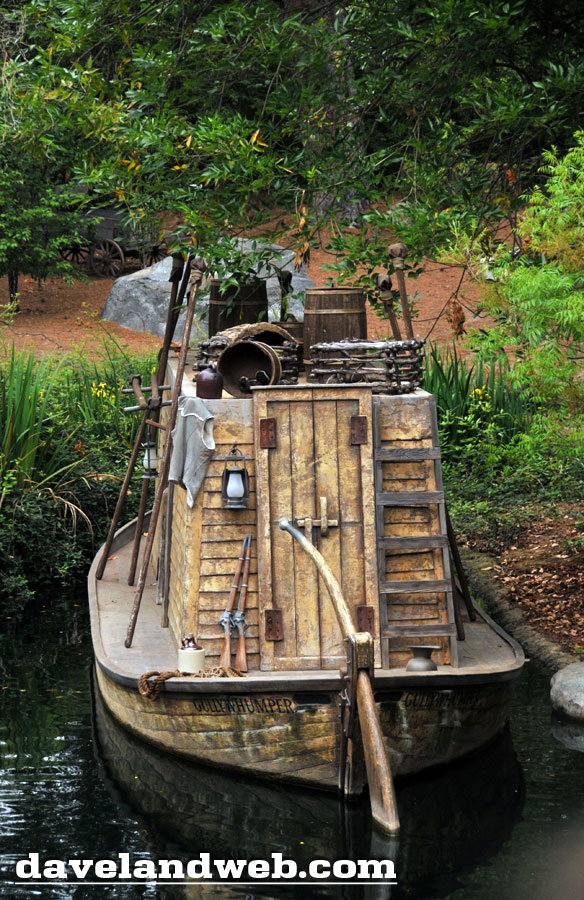 Still, they were very excited to see the Burning Cabin...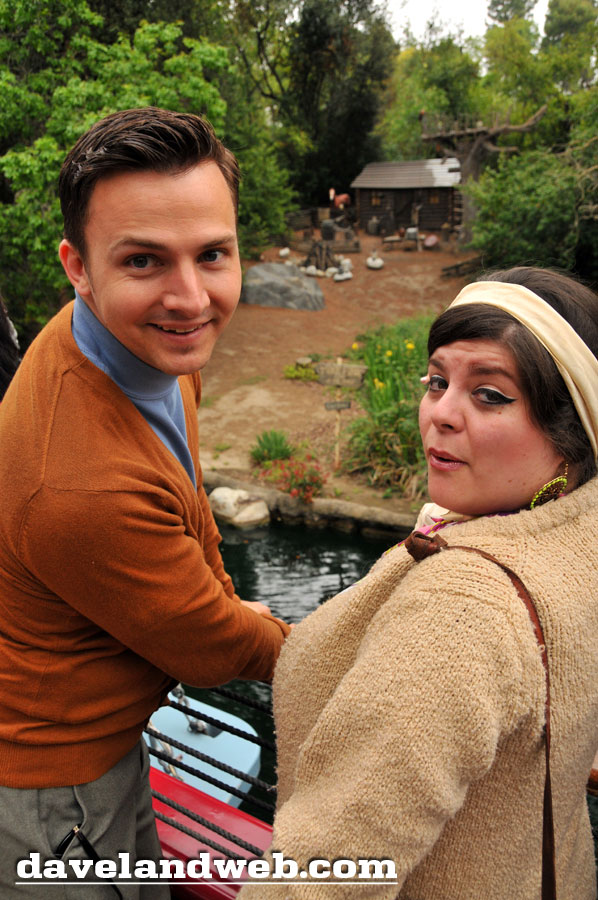 but alas, there were no flames.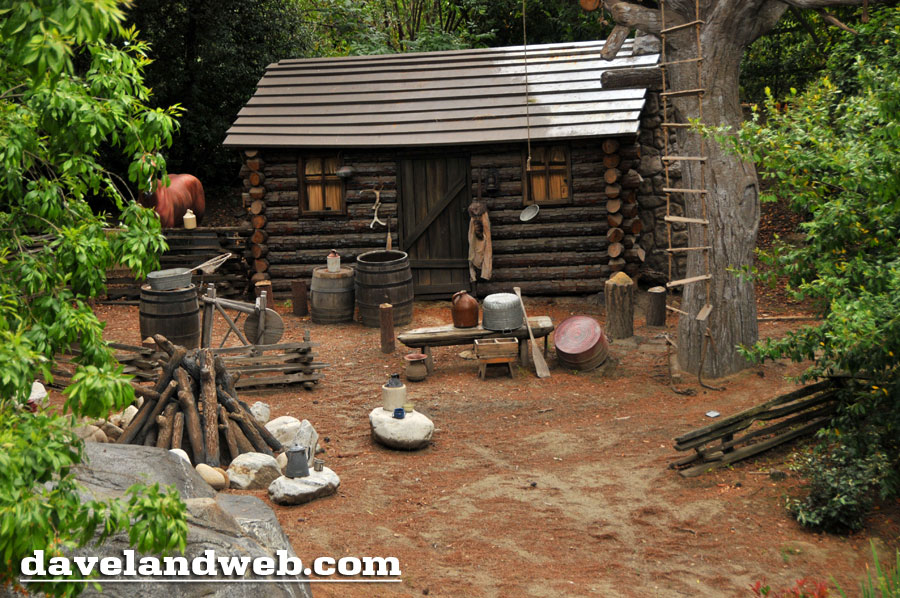 Attempting to get over the loss, they focused on the other details along the way.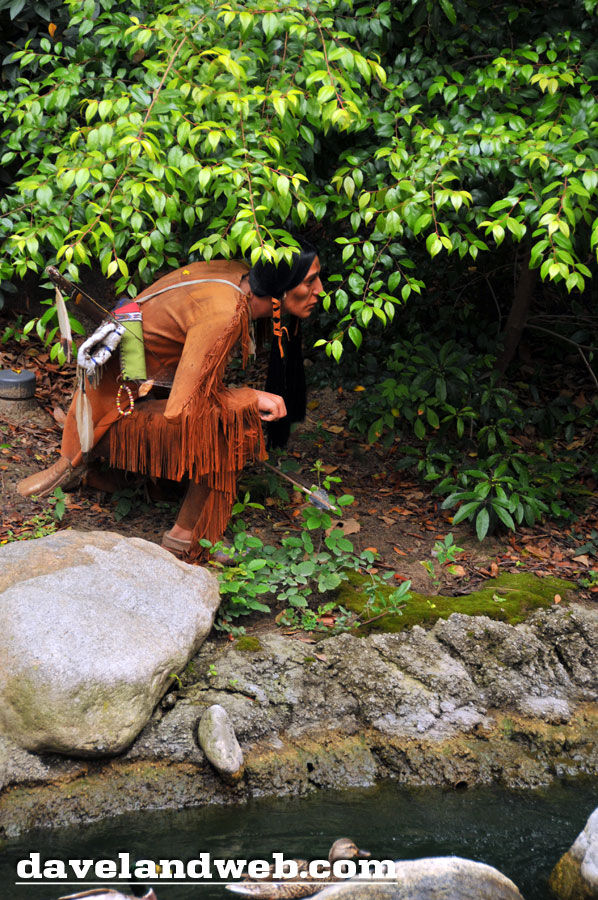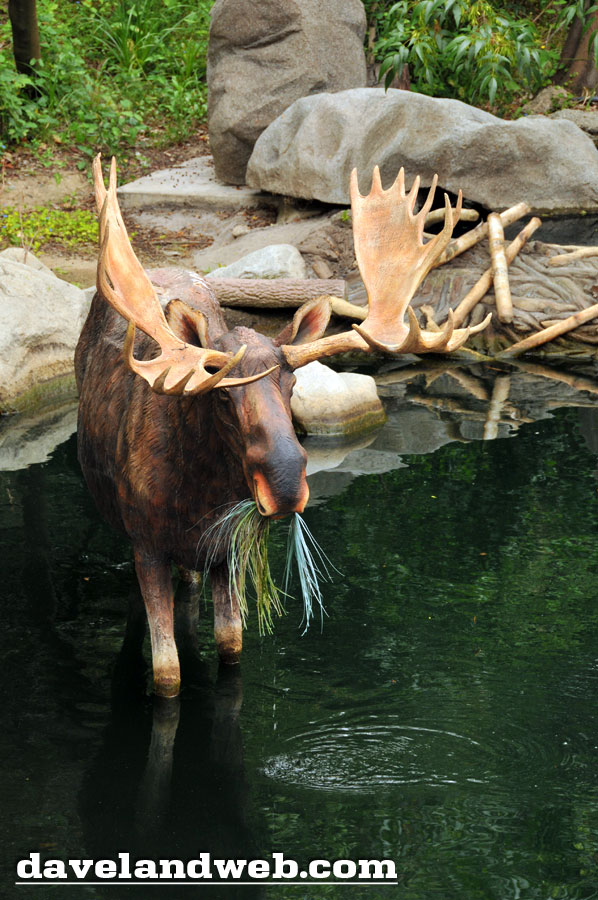 This sad look occurred when Eric noticed that Cascade Peak was no more.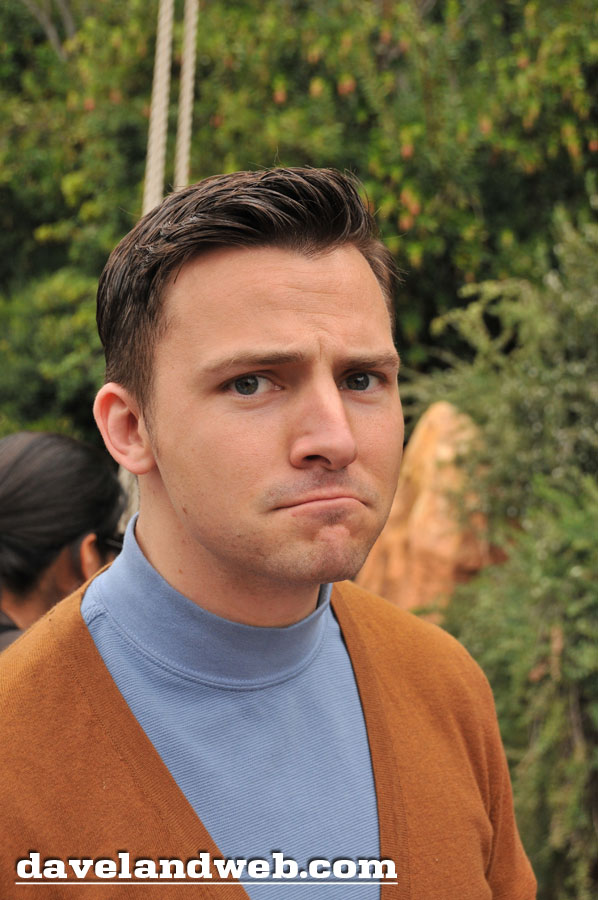 or was it because of this funky looking nest & bird?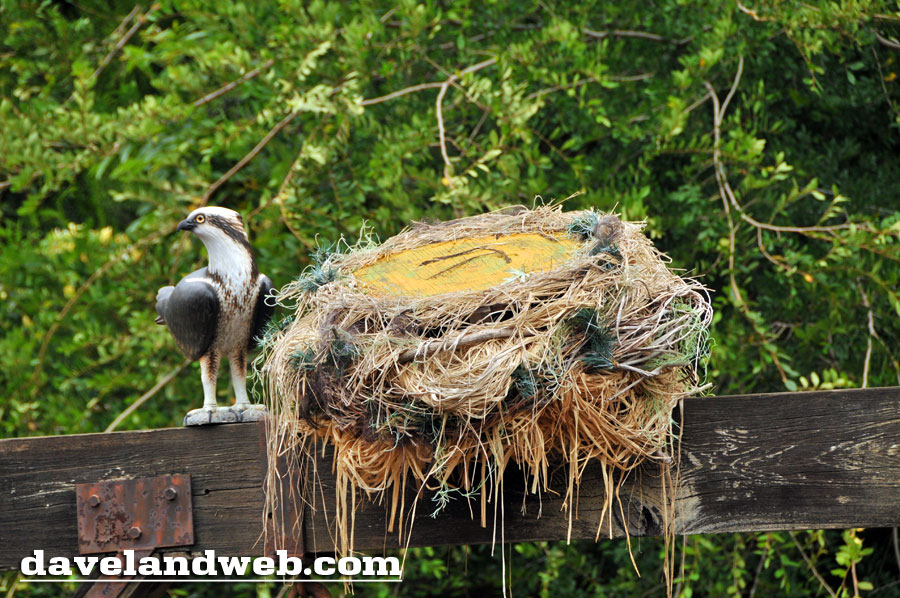 More posing at Fowler's Inn: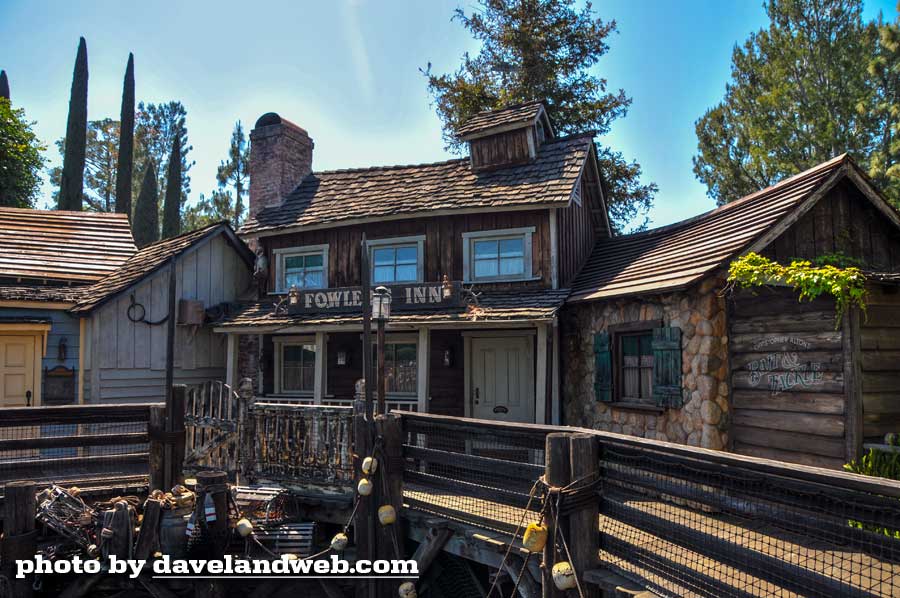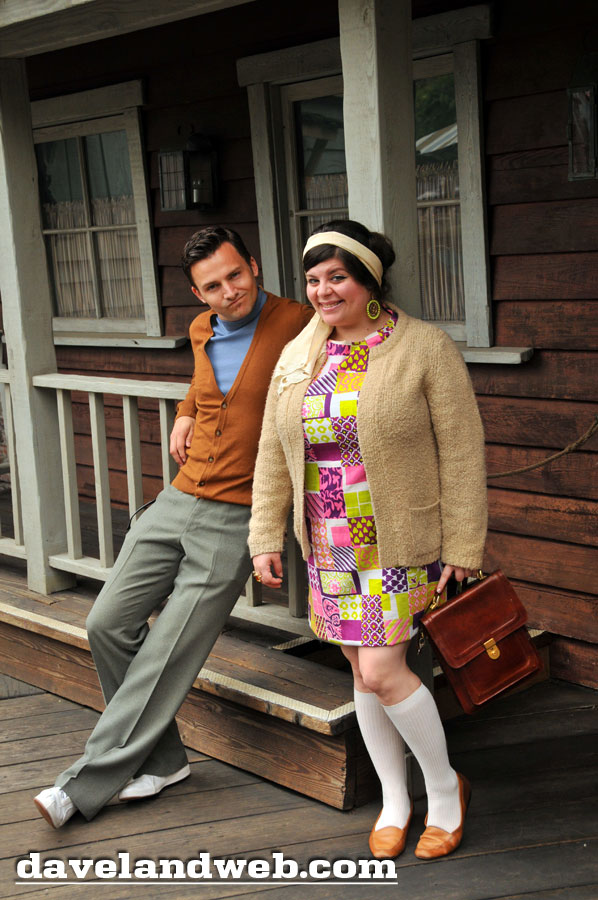 where I noticed more previously unknown details: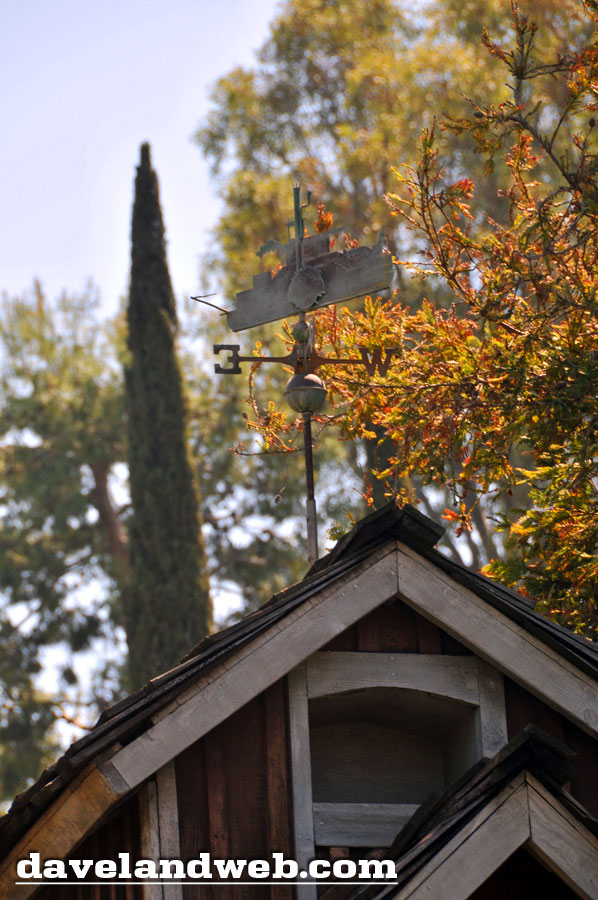 Brunch at Club 33 was the perfect way to cap off a wonderful weekend.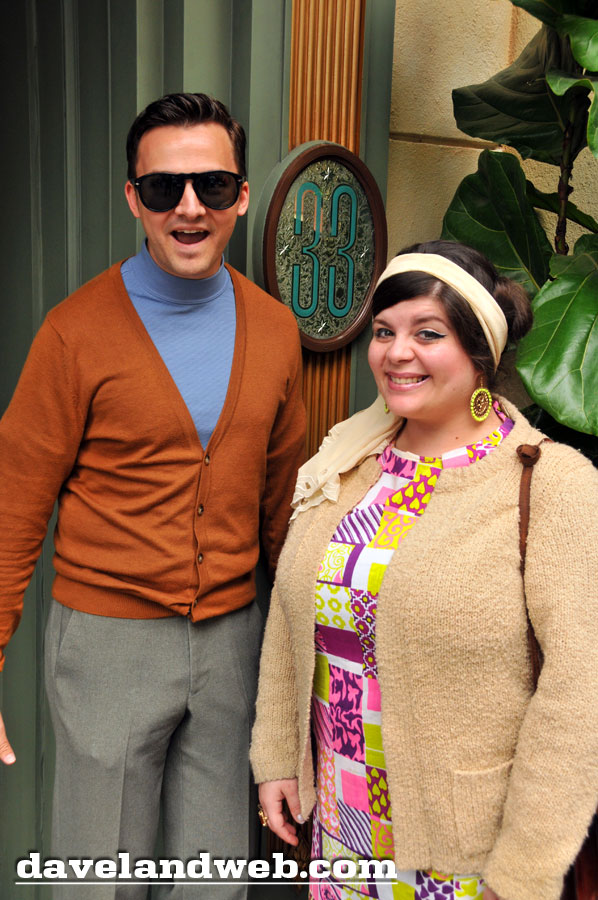 Photographs are much easier to take here during the day; I went a little nuts with the picture taking.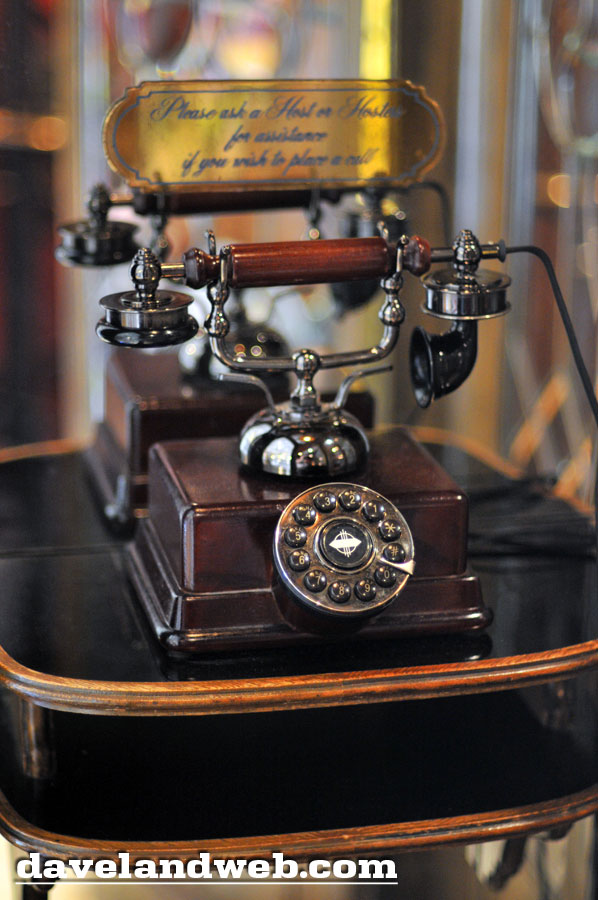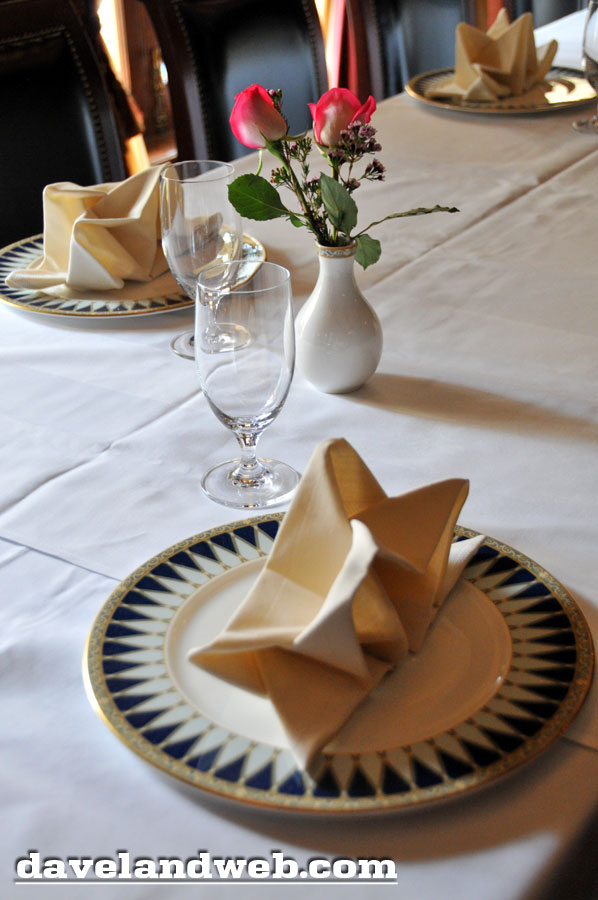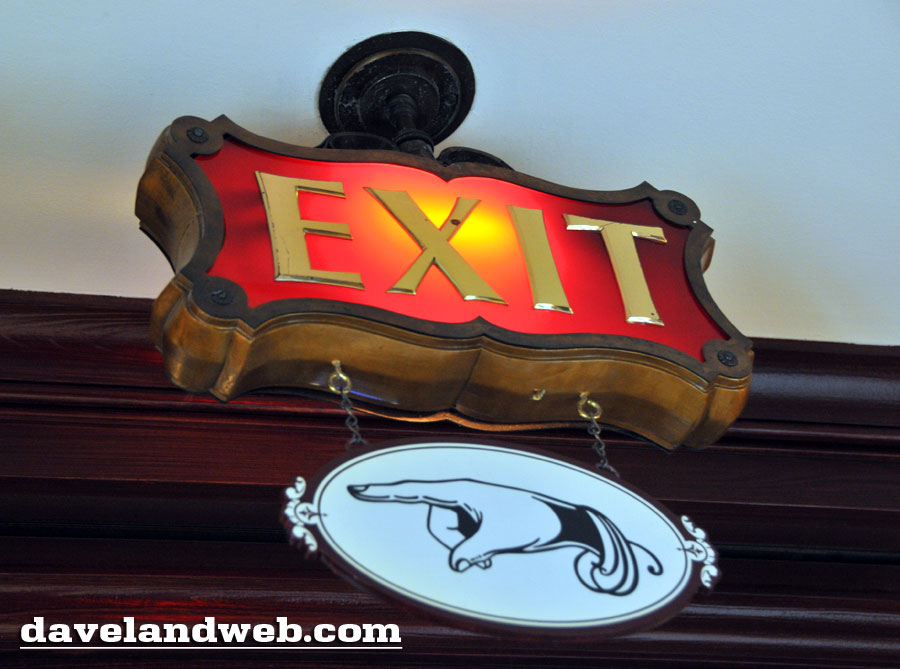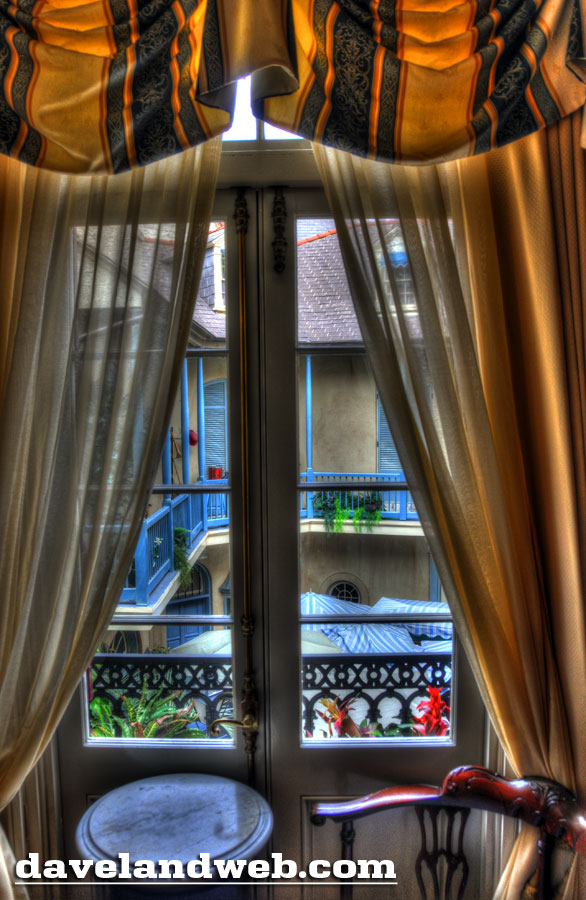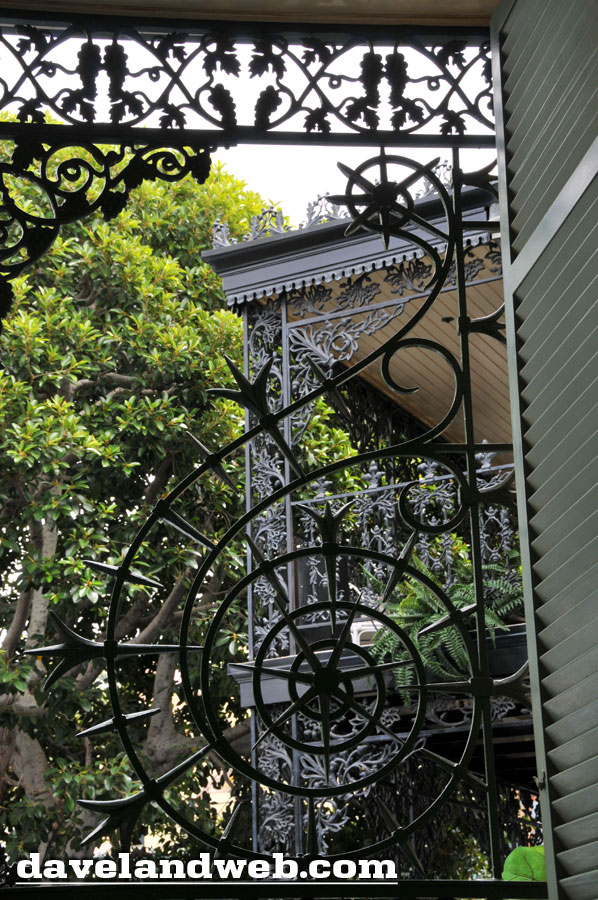 Eric & Ginger brought their attraction tickets to Club 33; talk about staying true to character!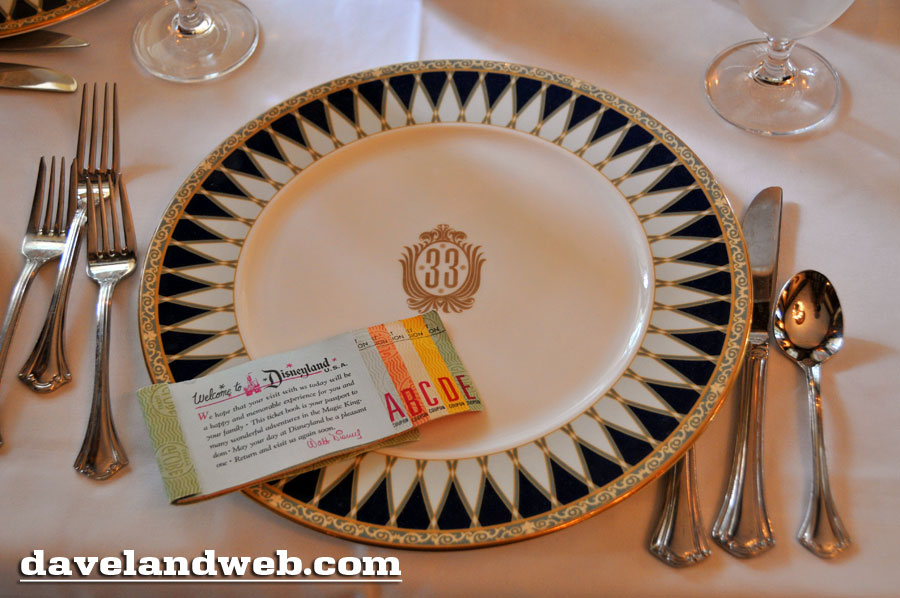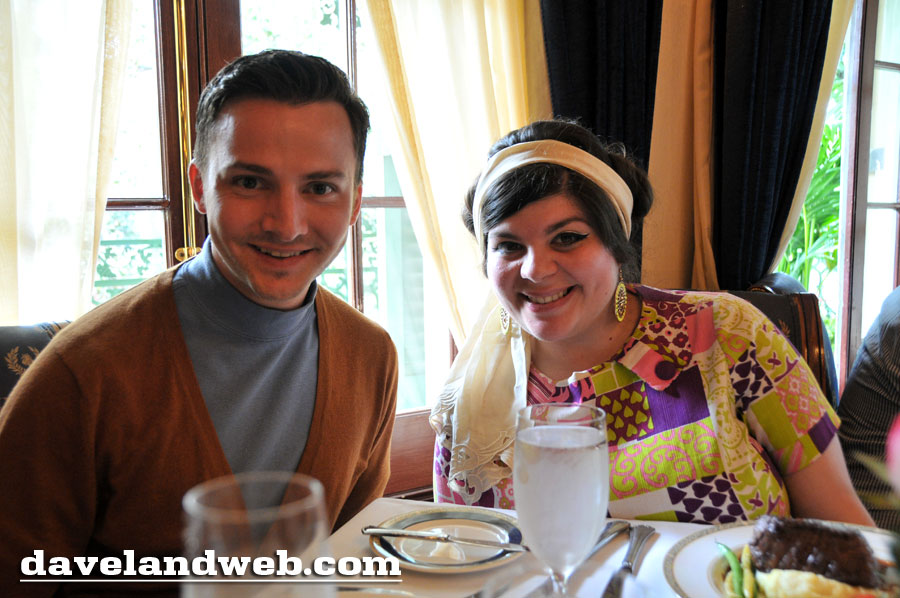 The highlight of the meal was a visit from Pluto and Mickey!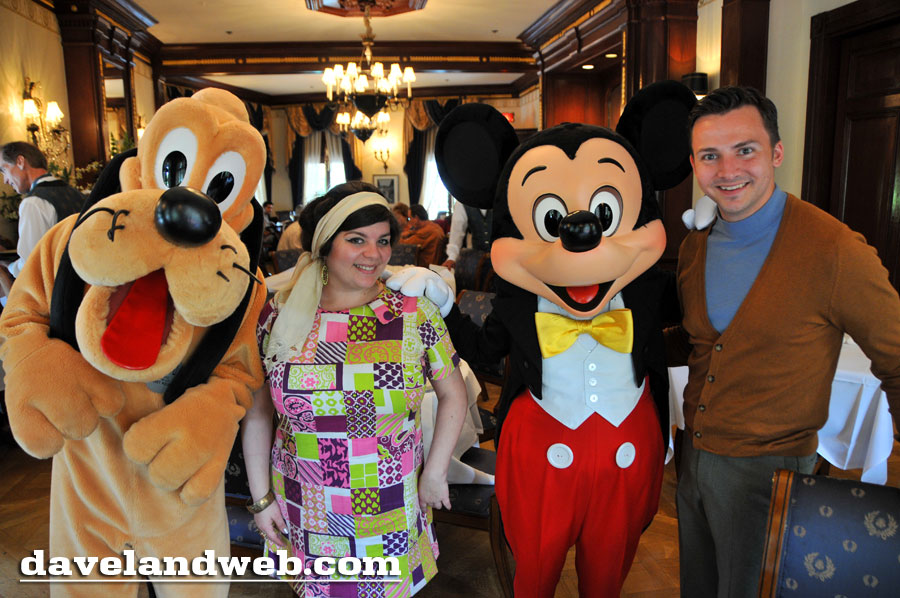 Thanks for stopping by to read my trip report. Hope you got to see enough photos!
See more vintage & current Disneyland photos on my Disneyland photo website.