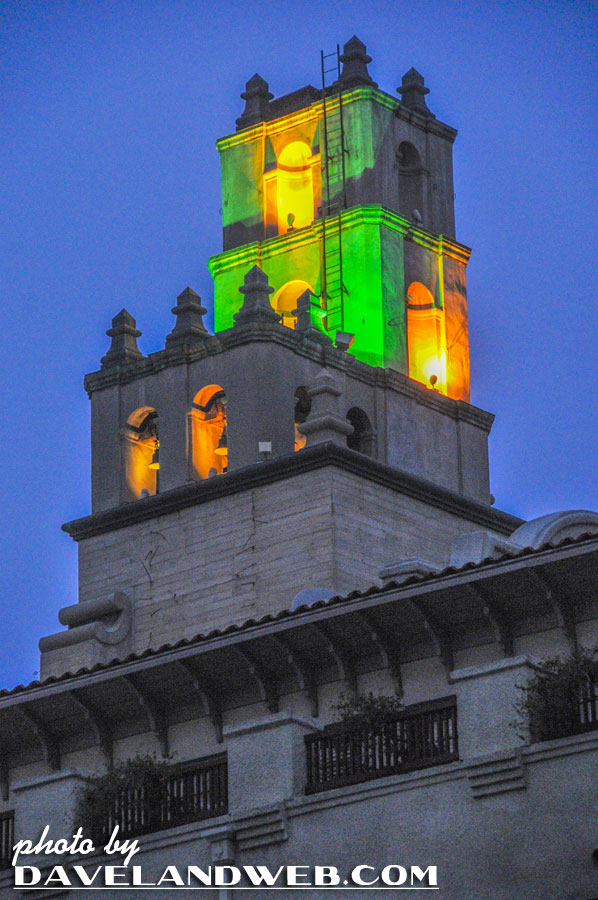 Although it can be difficult, I love photographing Disneyland at night. The lights transform it into a completely different place that seems magical. The Mission Inn is no different. I found myself prowling around at night into every area of the hotel, attempting to capture the cool glow that the evening lighting provided.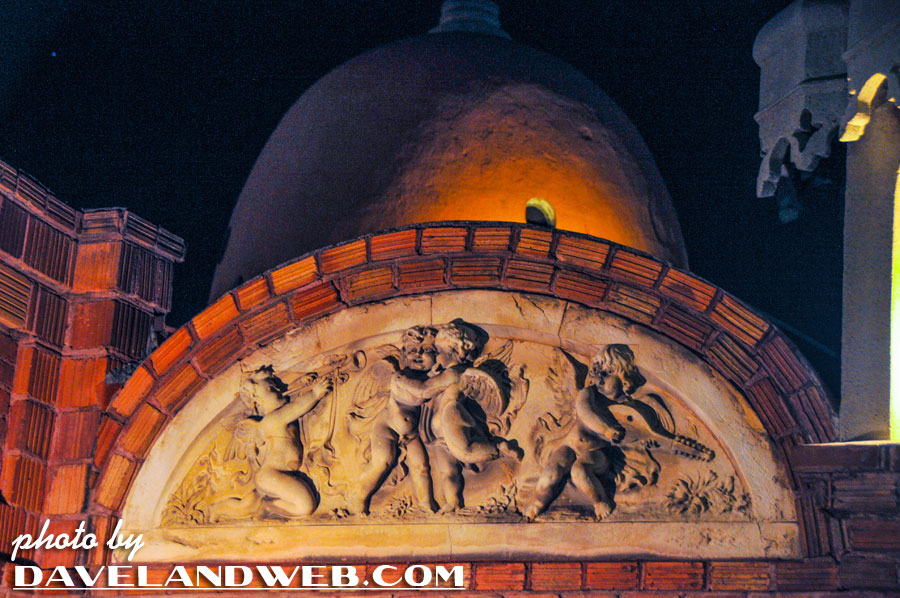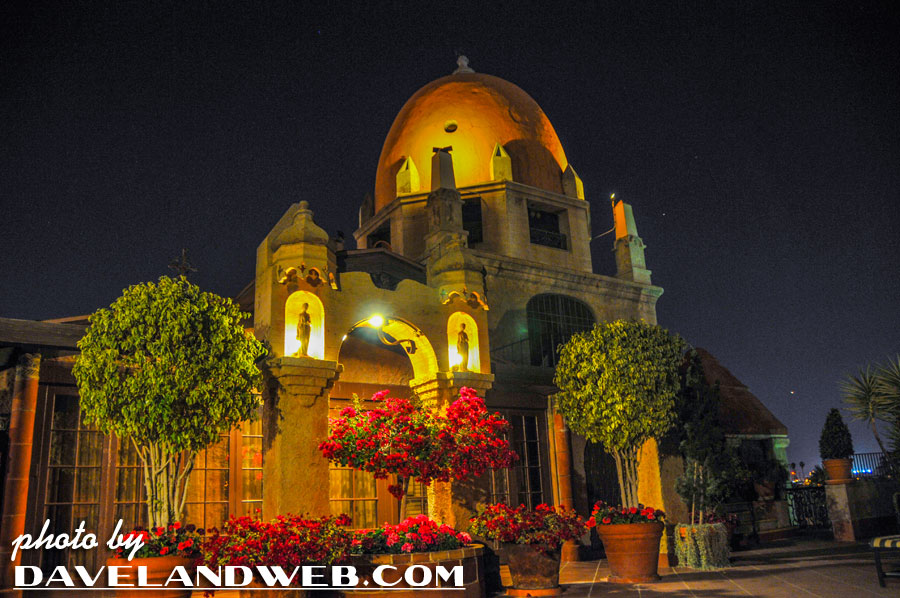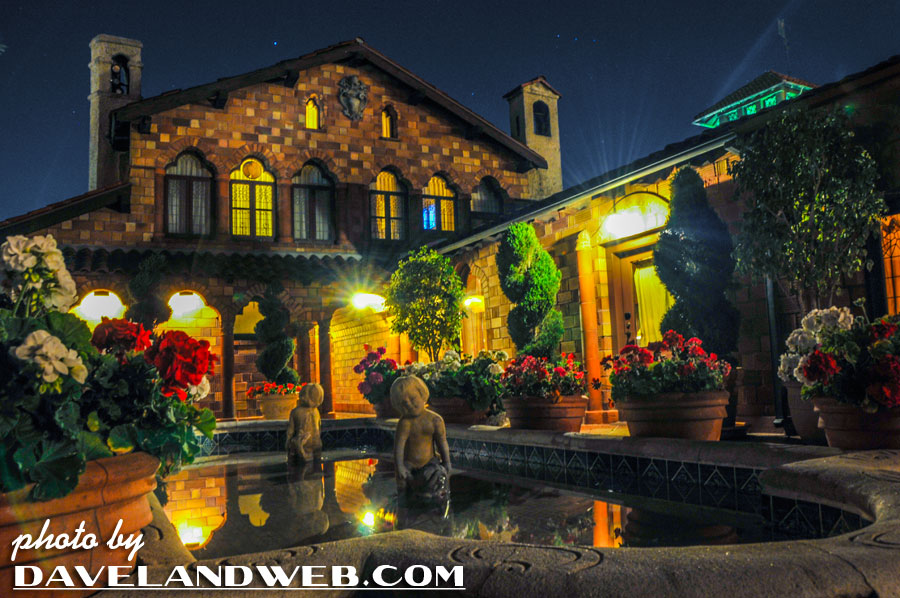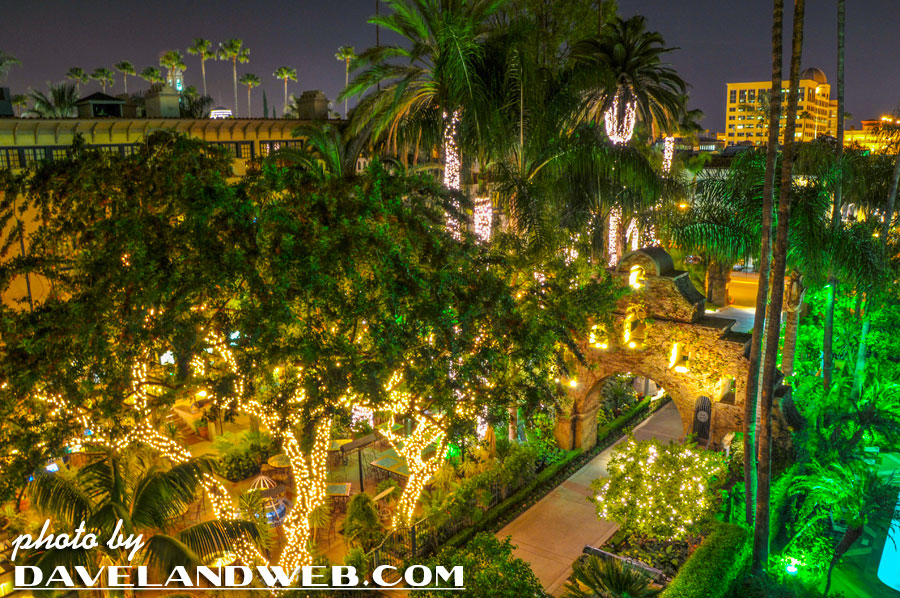 Since I didn't have a tripod with me, objects nearby provided the stability that I needed. For this particular photo, a trashcan did just fine!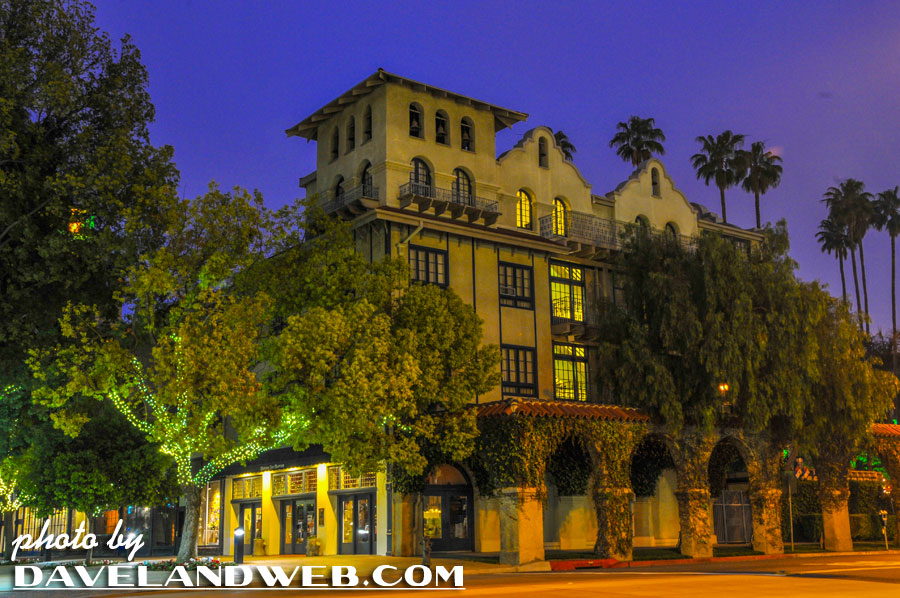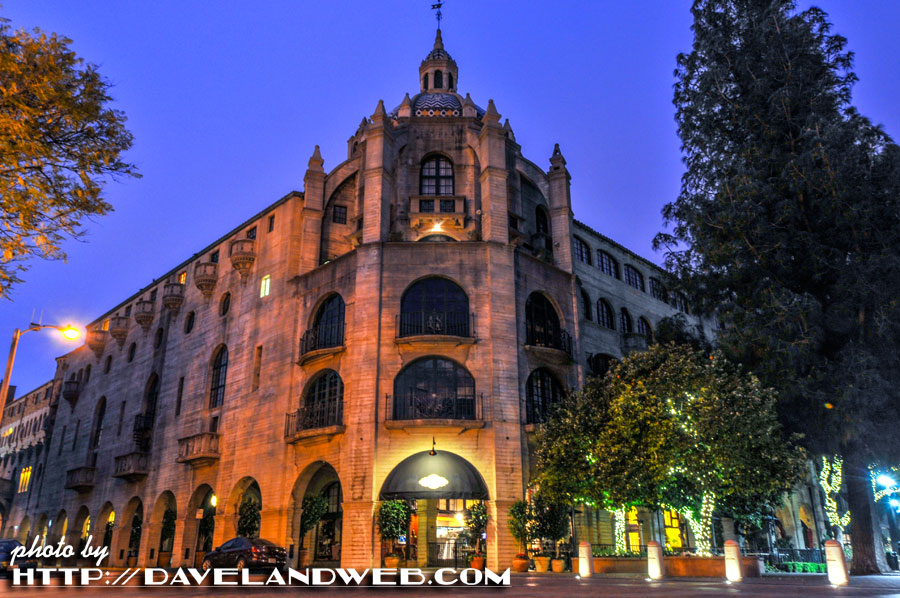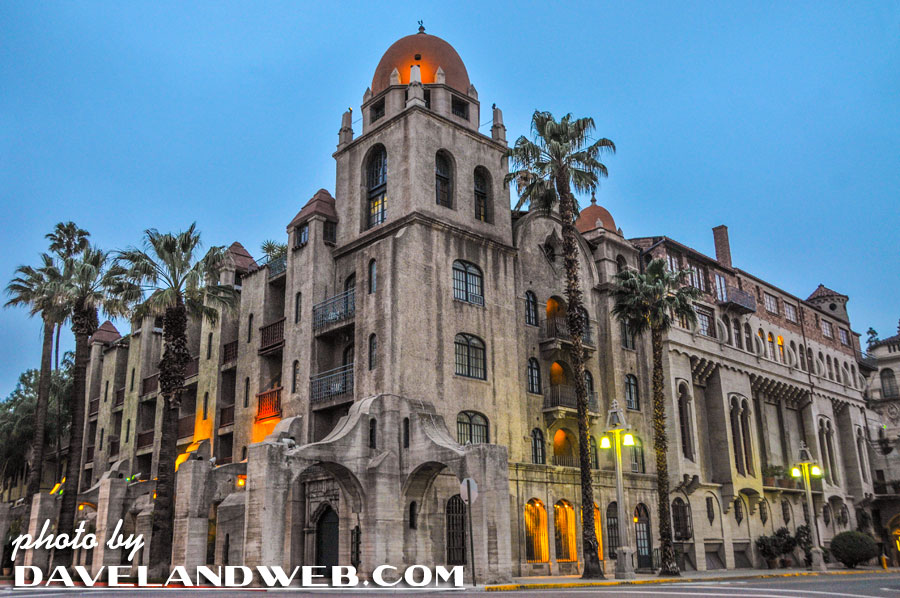 This section of the Inn, called Author's Row, is one of my favorites at night: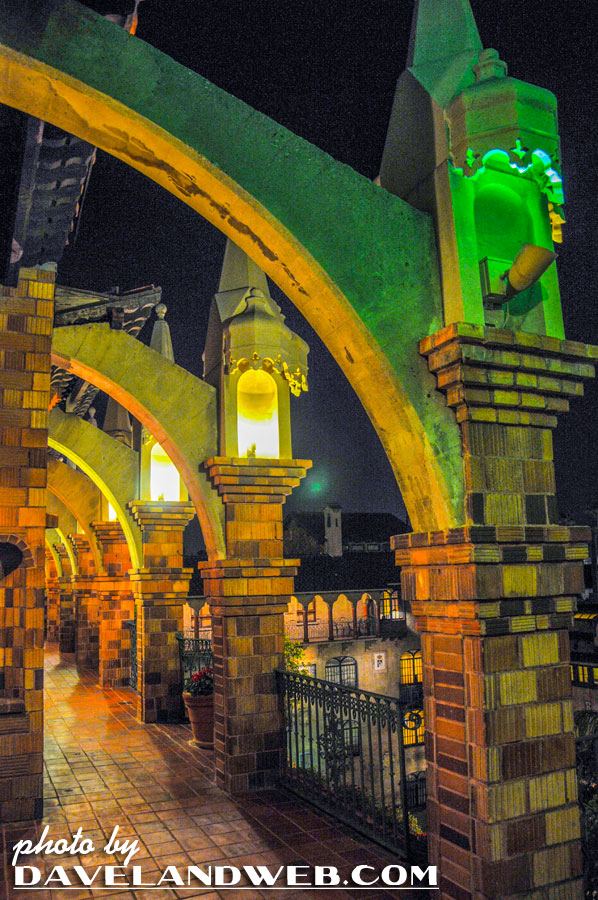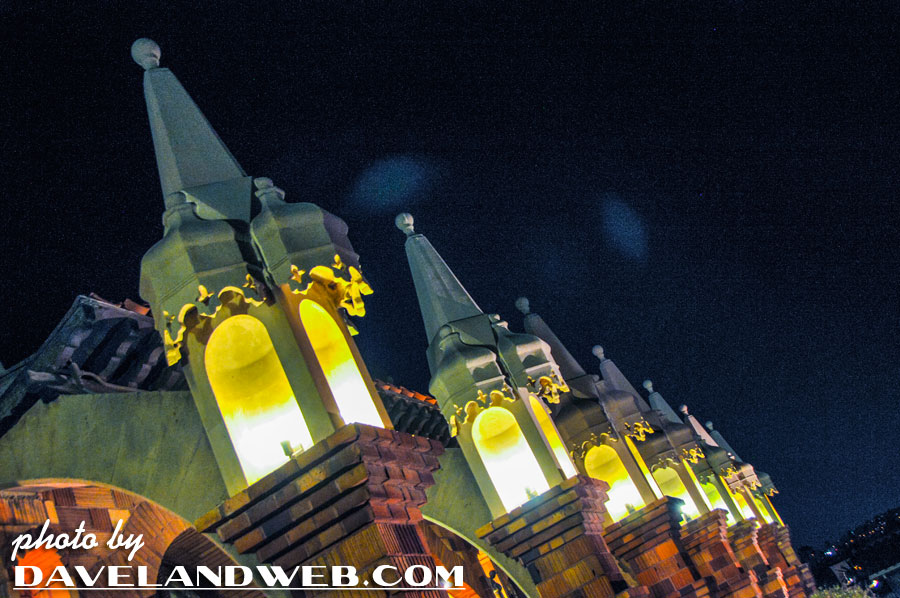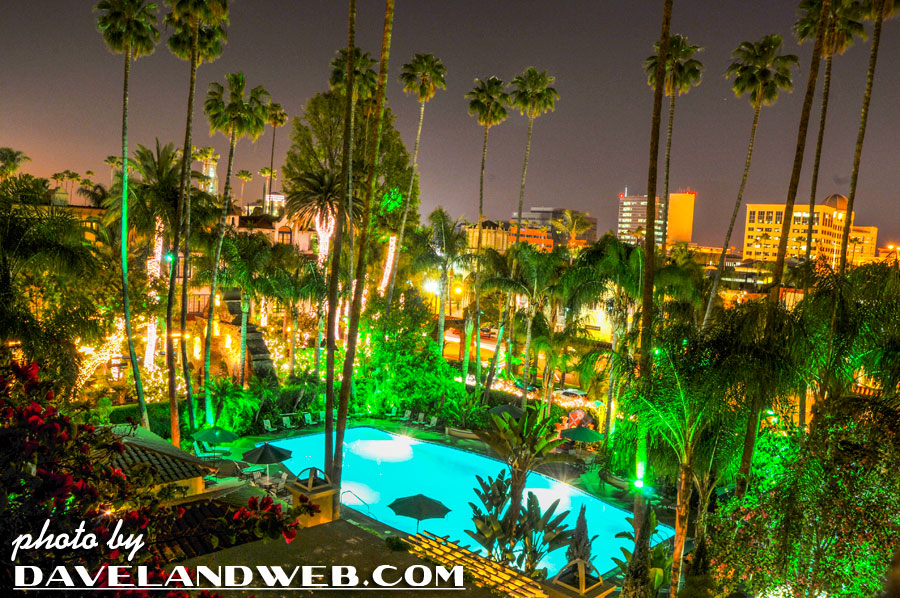 This was the view from my room: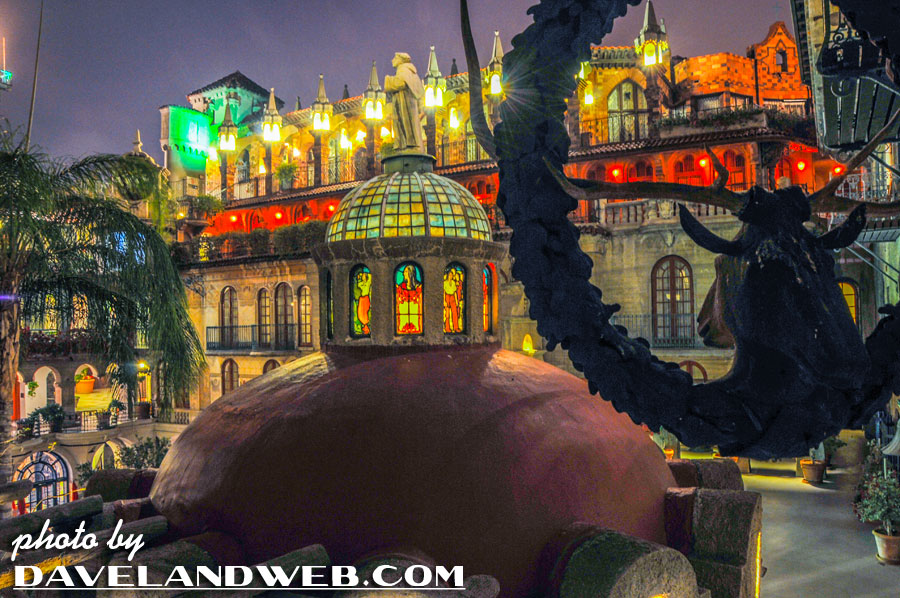 The rotunda is also an amazing place to shoot, night or day: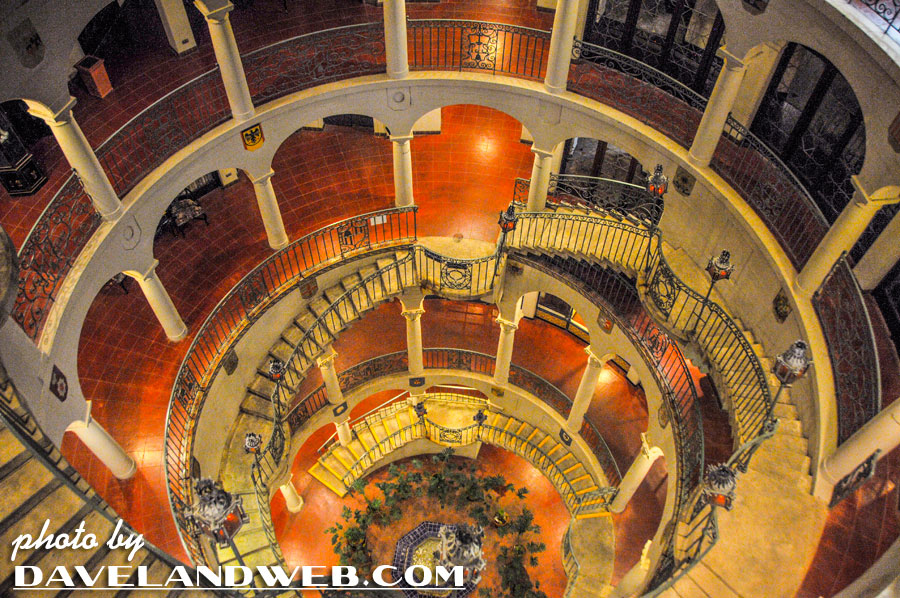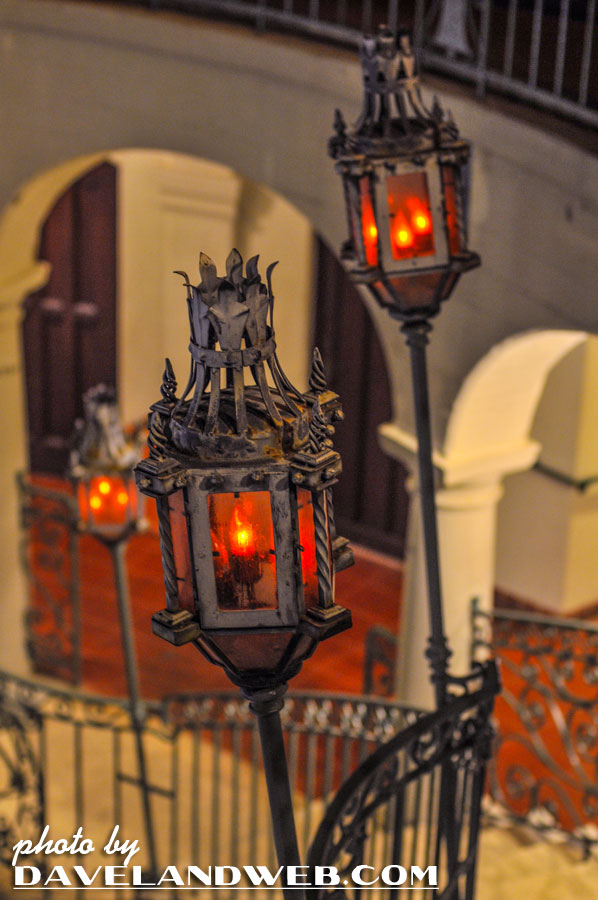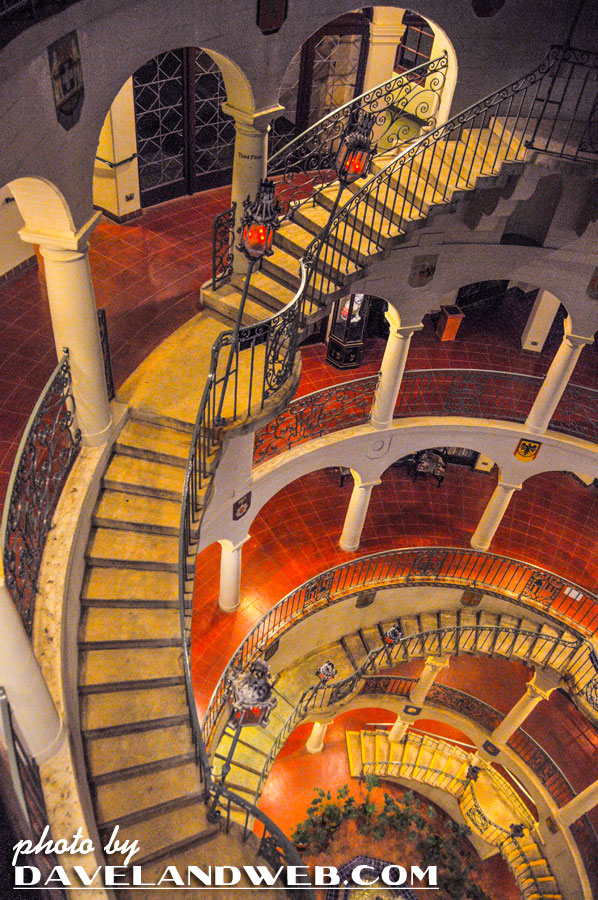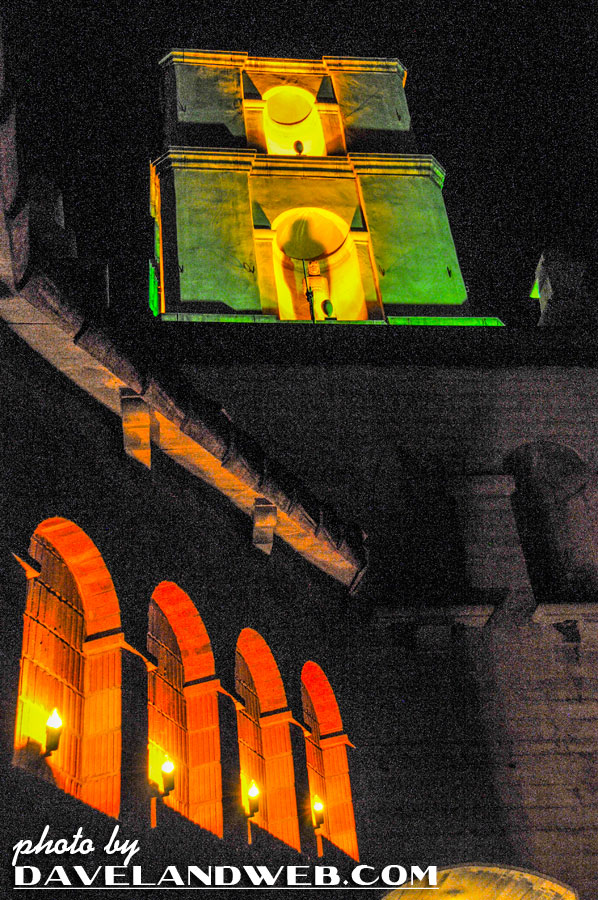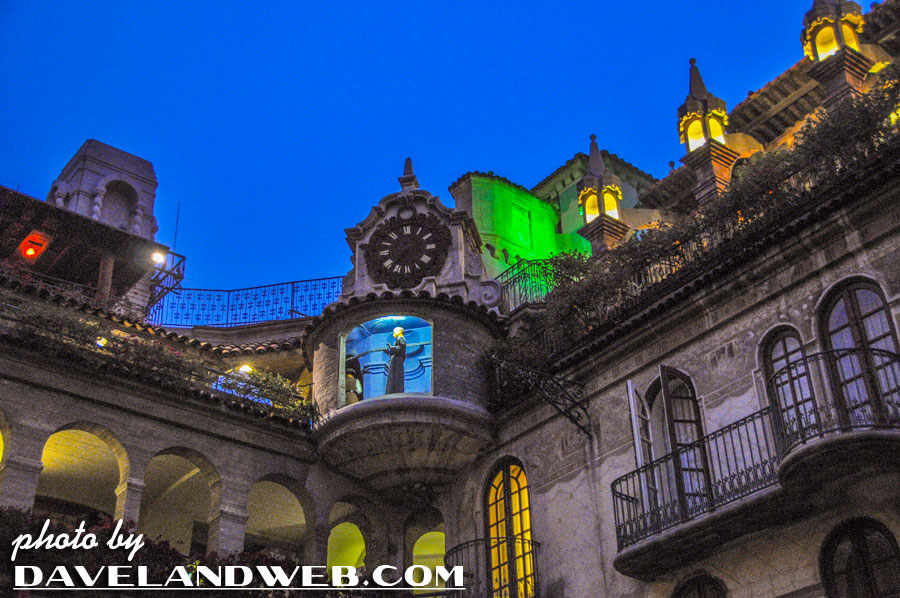 Shooting down onto the Spanish Patio made me think of Cary Grant in "To Catch A Thief":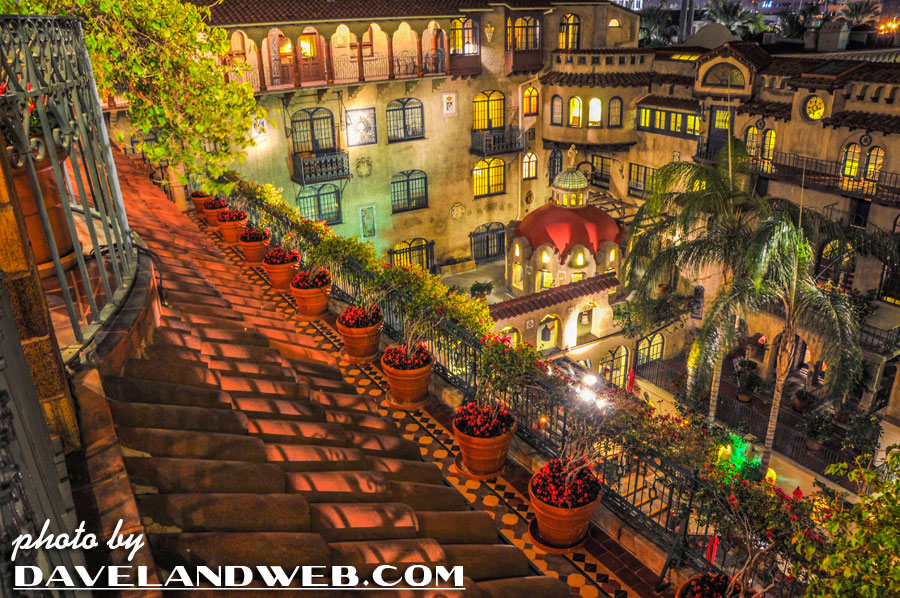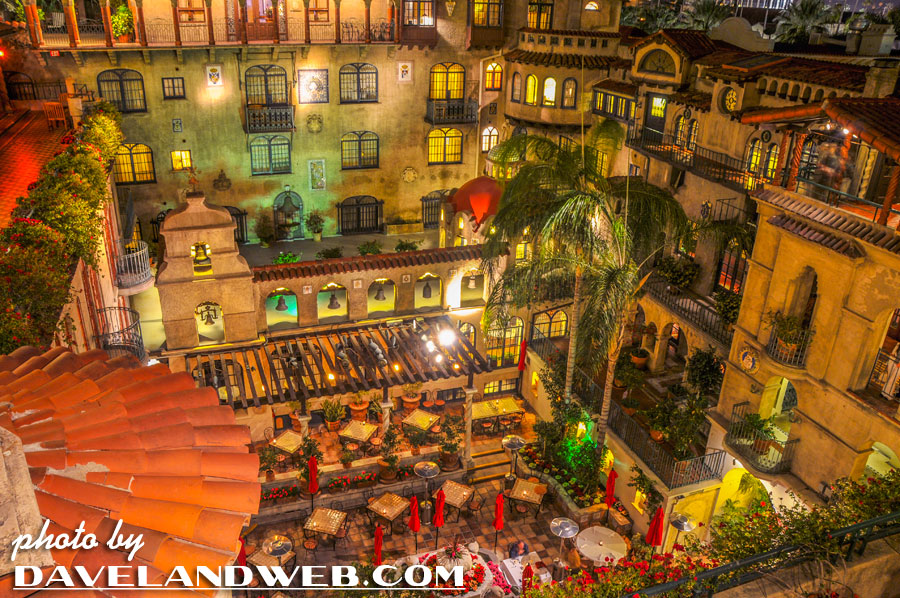 Follow my Daveland updates on Twitter. See more vintage & current Mission Inn in Riverside, CA photos on my Mission Inn web page.