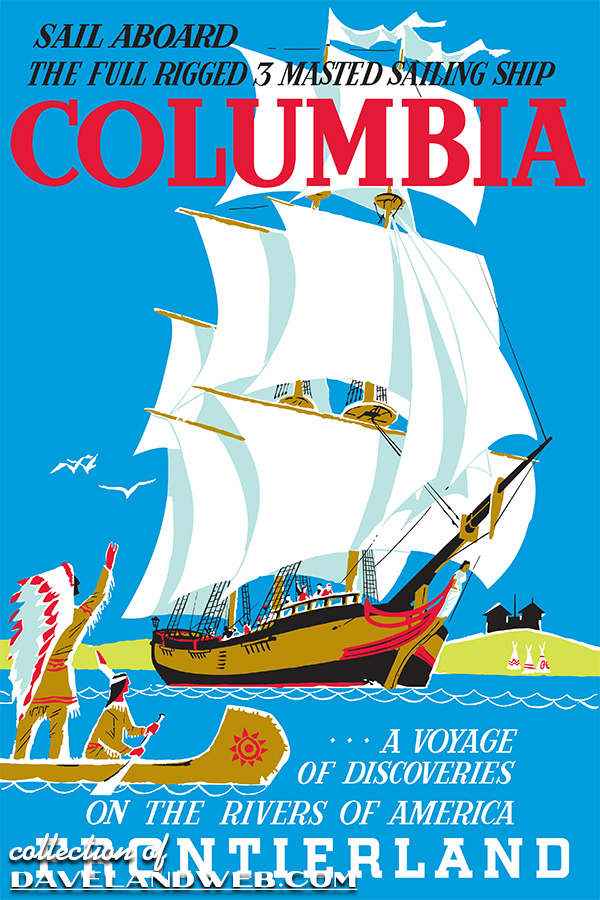 The other mighty vessel on the Rivers of America is The Columbia. I would definitely want to go back in time to watch the ship's construction, as it was done in full view of guests at Disneyland, as can be seen in this 1958 photo: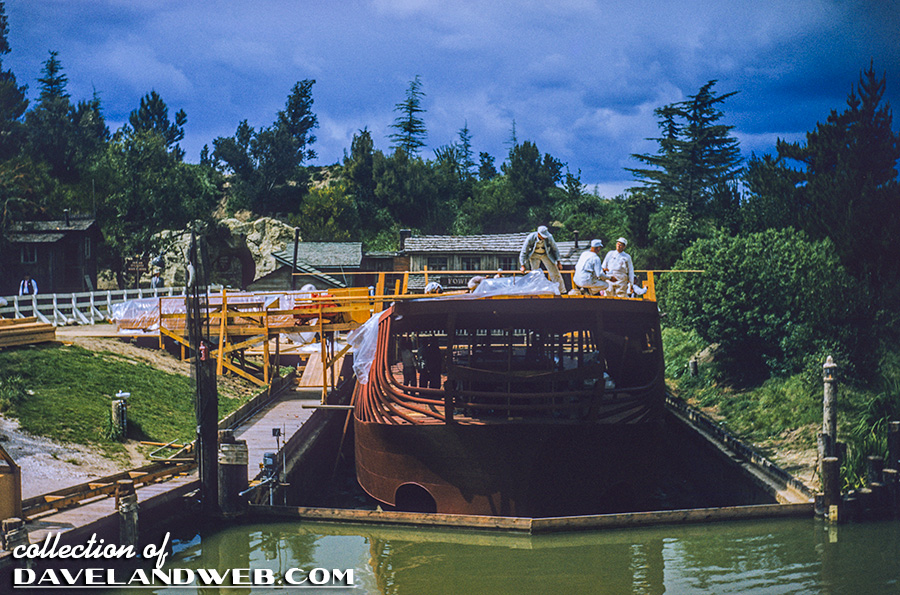 Taken from the other angle, this photo gives a nice view of the Chicken Plantation, too: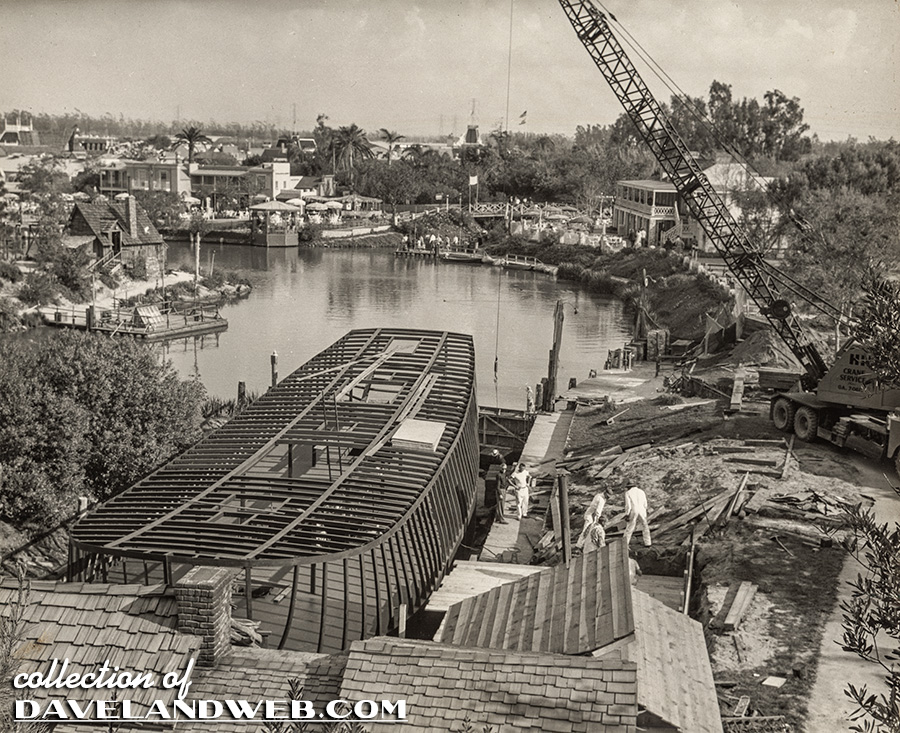 Zooming in, you can see the crew working on The Columbia: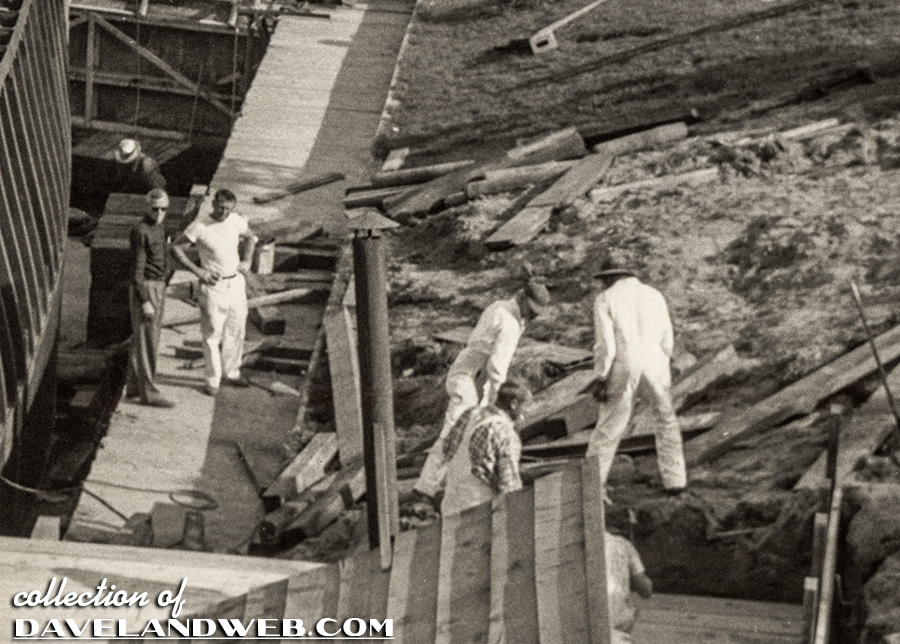 Another construction shot, with the Twain riding past its future sister: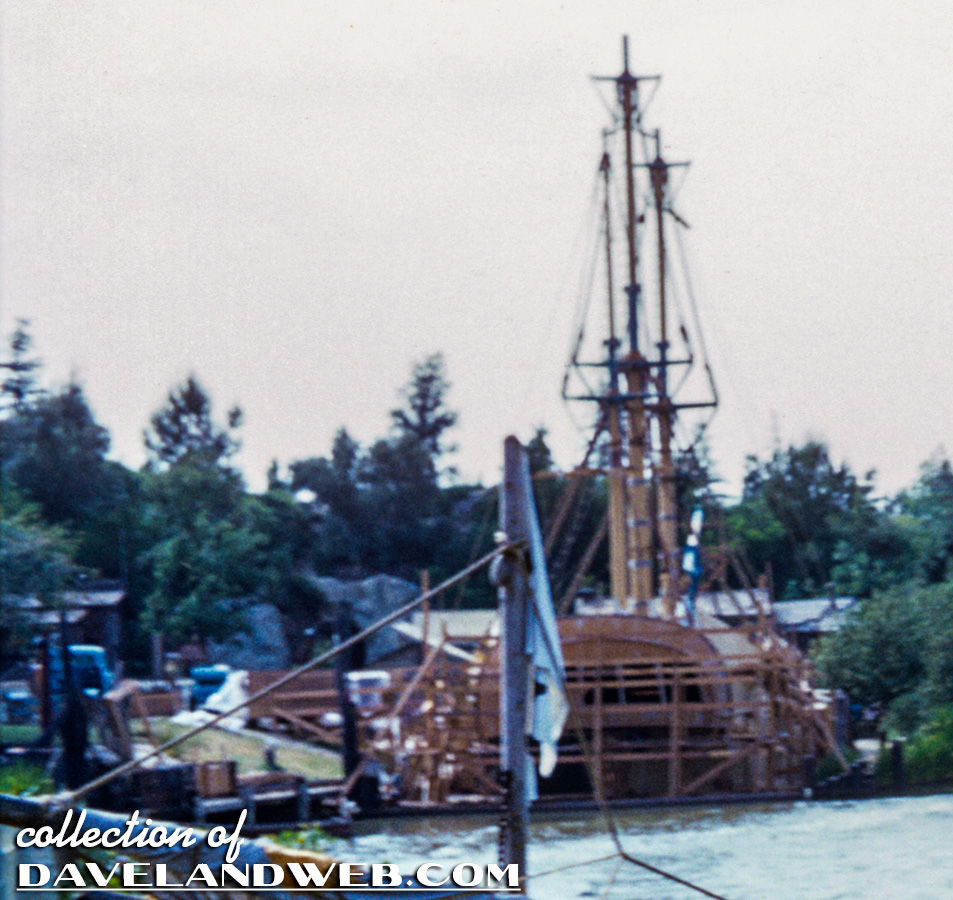 Almost done!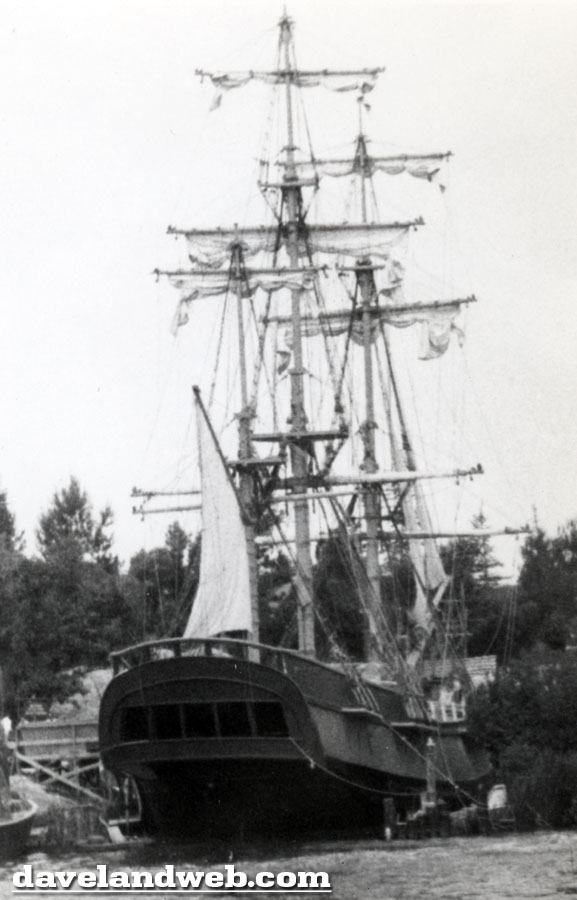 I love the early signage, which is obviously handcrafted: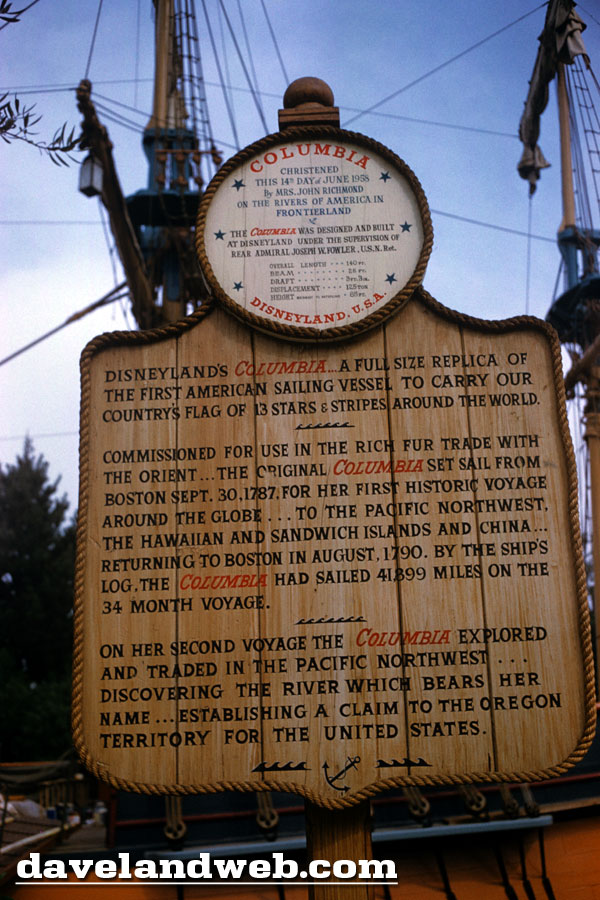 Zooming in, you can read about the details of its construction and christening: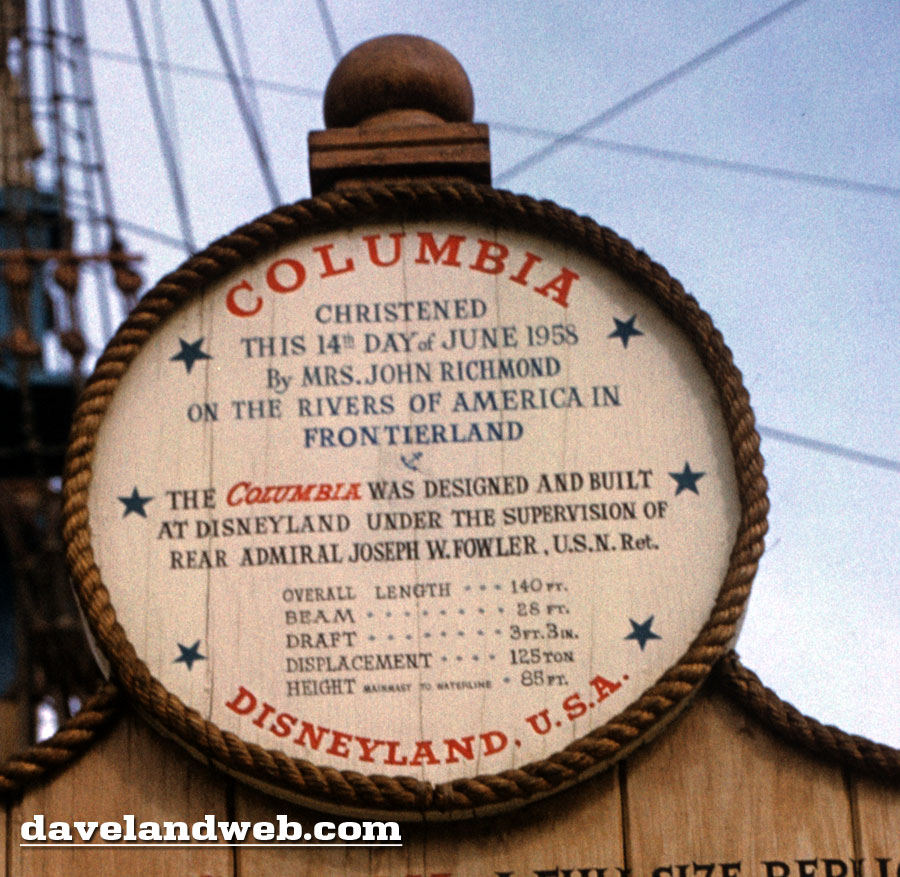 It appears that at one time, guests could board The Columbia from the Fowler's Harbor location: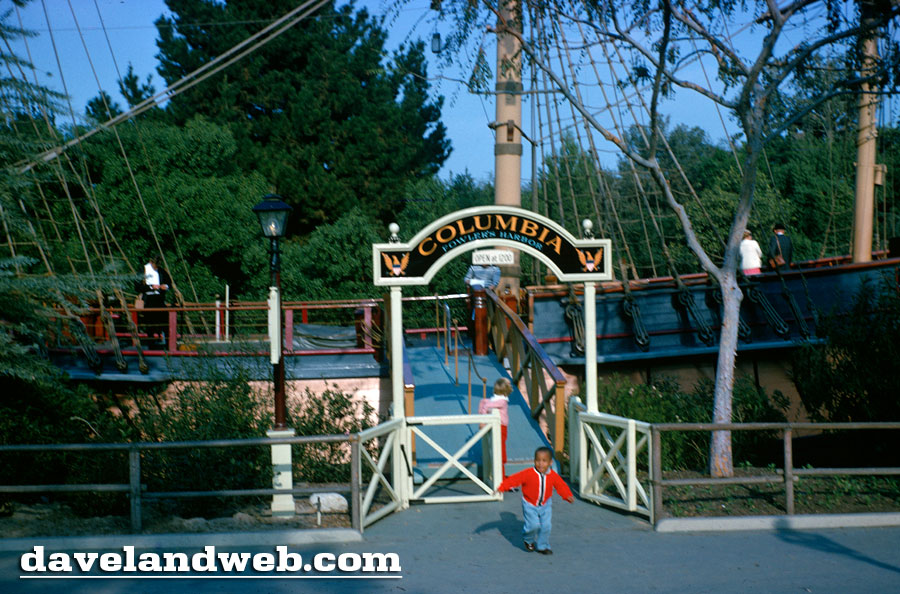 More wonderful signage: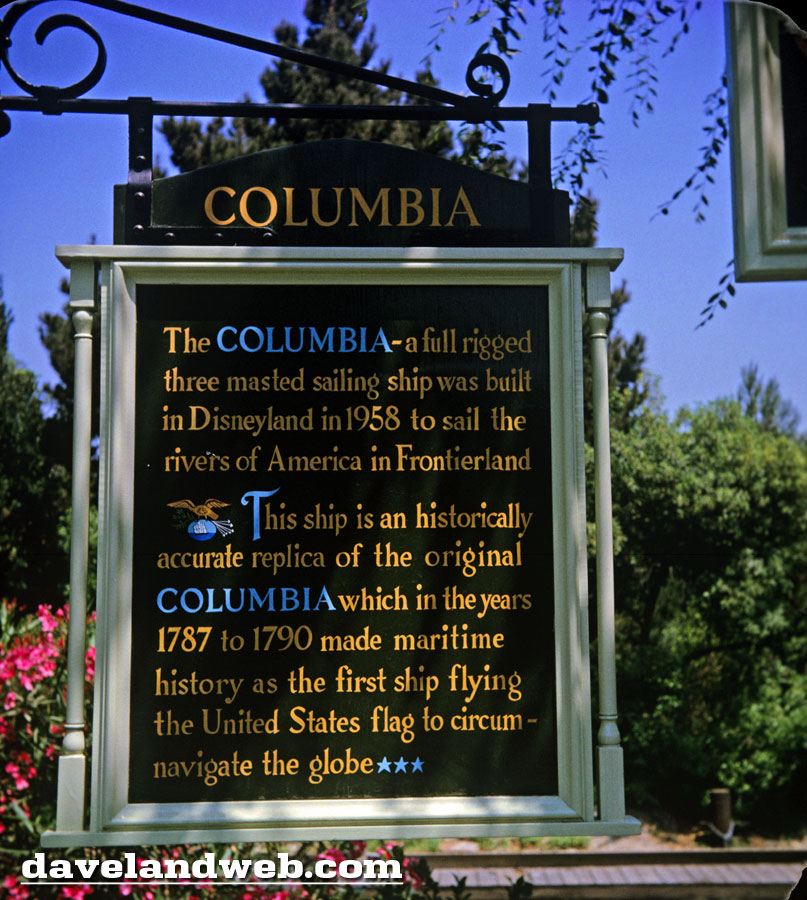 A nice view of the deck of the Columbia, circa September 1964: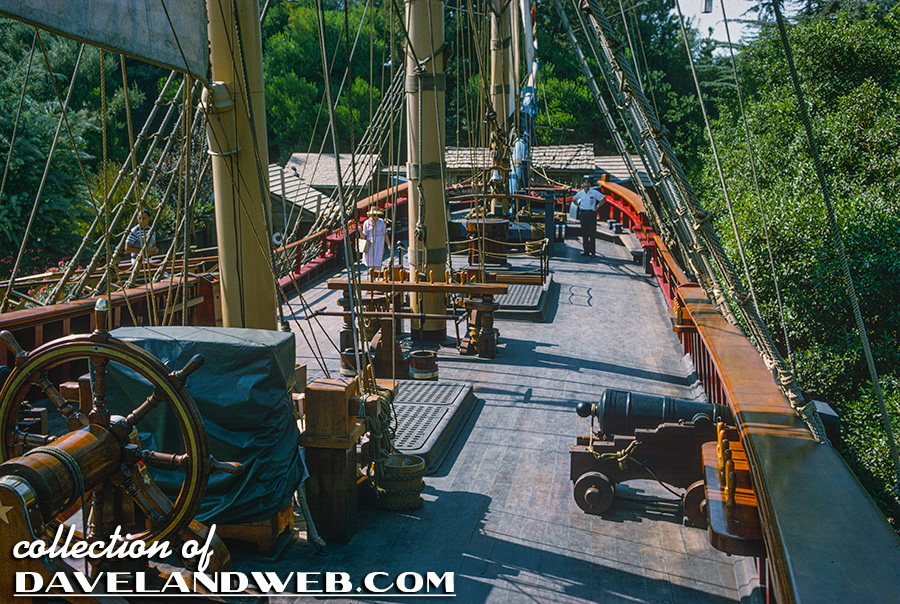 And two of its crew members, from June 1964: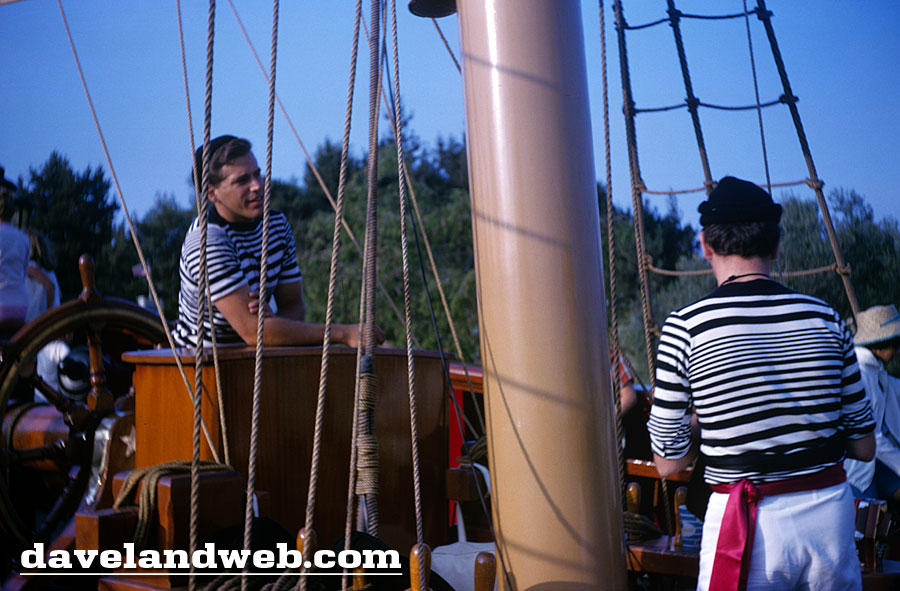 See more vintage & current Disneyland Columbia photos on my
Columbia web page.