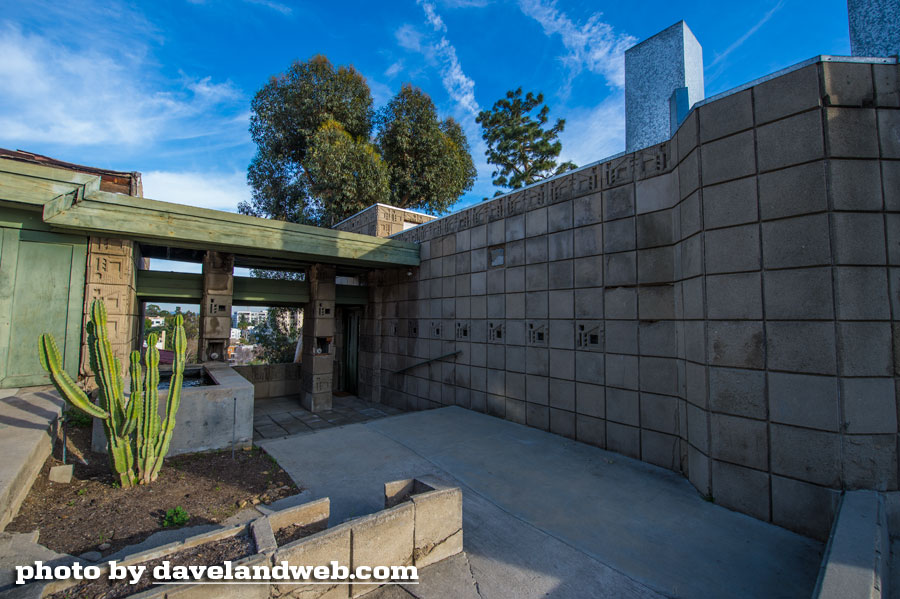 An interesting yet sad
article on the Curbed website
shines a very unflattering light on USC's School of Architecture and their neglect of a lesser known Frank Lloyd Wright treasure.
I had never heard of the Samuel Freeman home when I visited it three years ago and was astounded that yet another Frank Lloyd Wright masterpiece existed right under my nose. Built in 1924 for Samuel Freeman and his wife Harriet, it was inspired by their love for Wright's Hollyhock House in East Hollywood. The exterior has approximately 12,000 textile blocks, minus the ones that have been stolen over the years.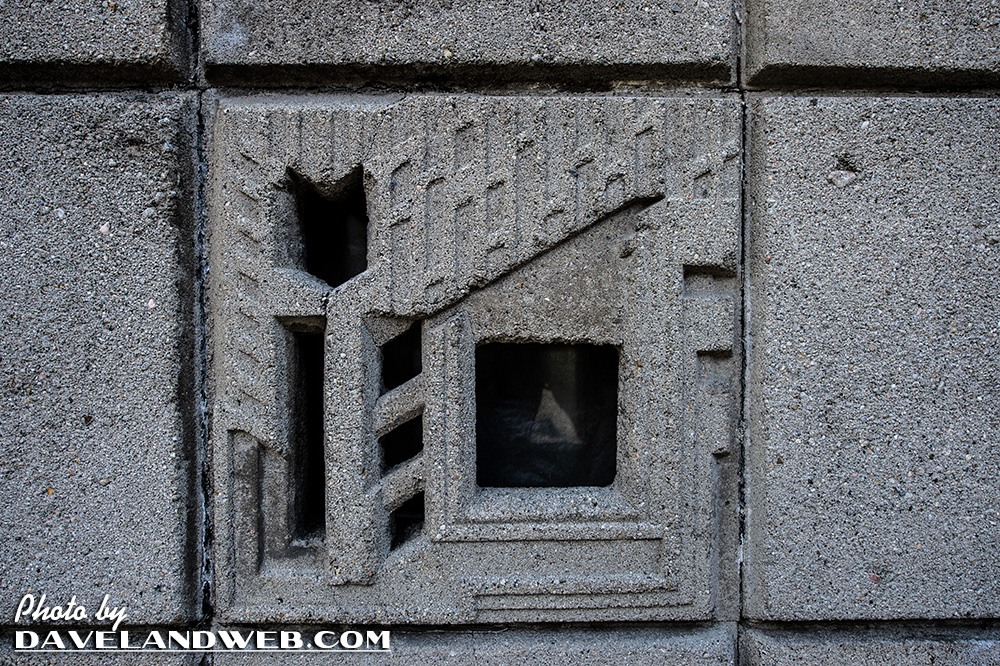 The Freemans ran their house as an artistic and political "salon" until the 1986, when the Freemans donated their house to USC. According to the Frank Lloyd Wright website, the building was stabilized in 2005 and is undergoing additional renovations due to earthquake damage. When I visited, our guide told a different tale. A change in the faculty at the school had shifted interest, and other than having students act as live-in caretakers, the house had basically been frozen in limbo with very little work done on it for years. This information is echoed in the Curbed article, along with stories of missing/stolen furniture and light fixtures that USC has allegedly been aware of but kept very quiet about.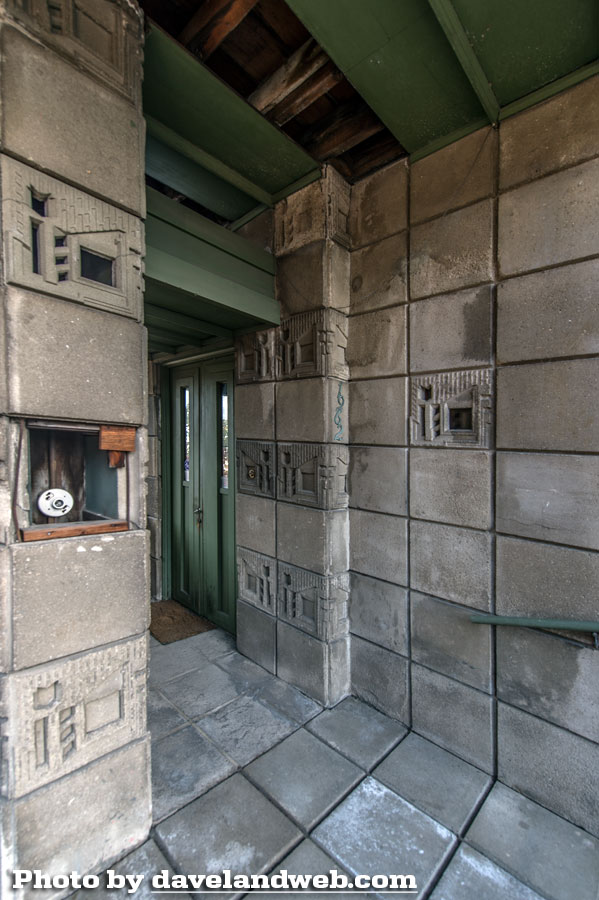 Looking at the photos I shot, you can see that this diamond is very much in the rough and needs more than just TLC.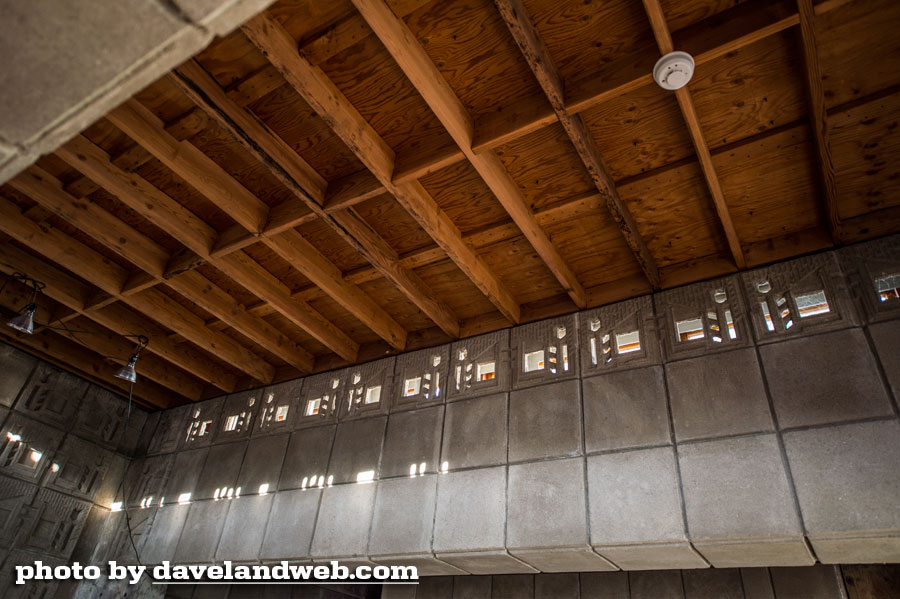 The views of Hollywood Boulevard and Franklin Avenue are incredible: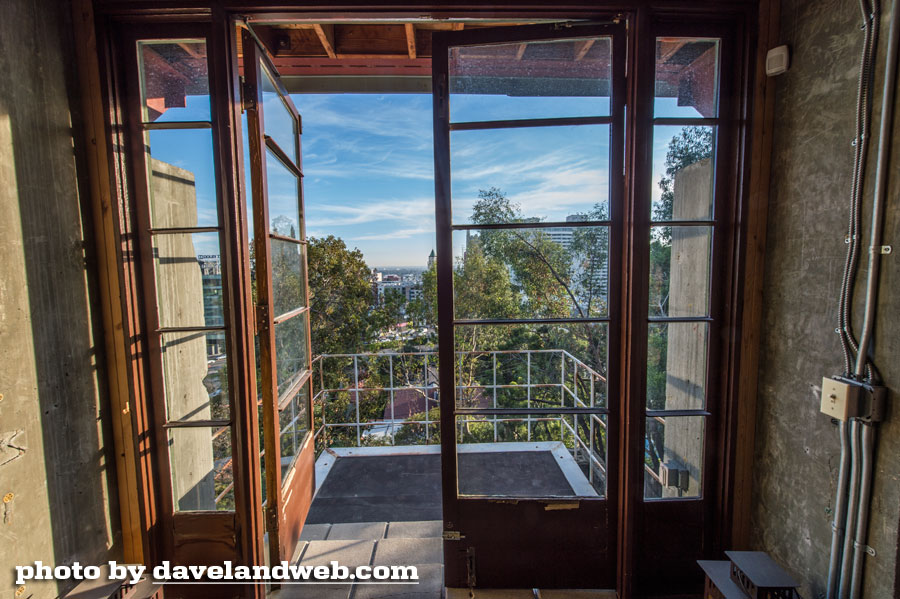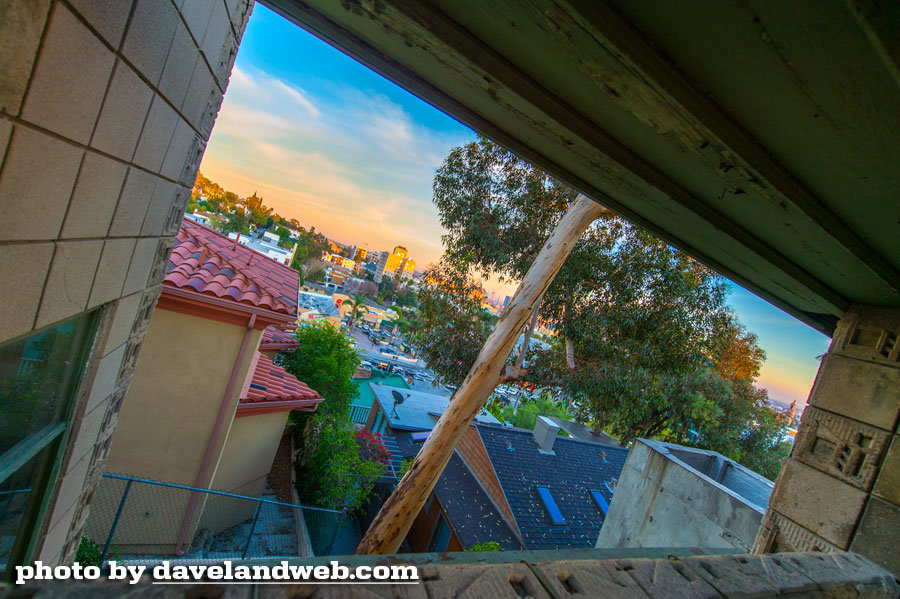 …but the interior looks as if it was picked clean.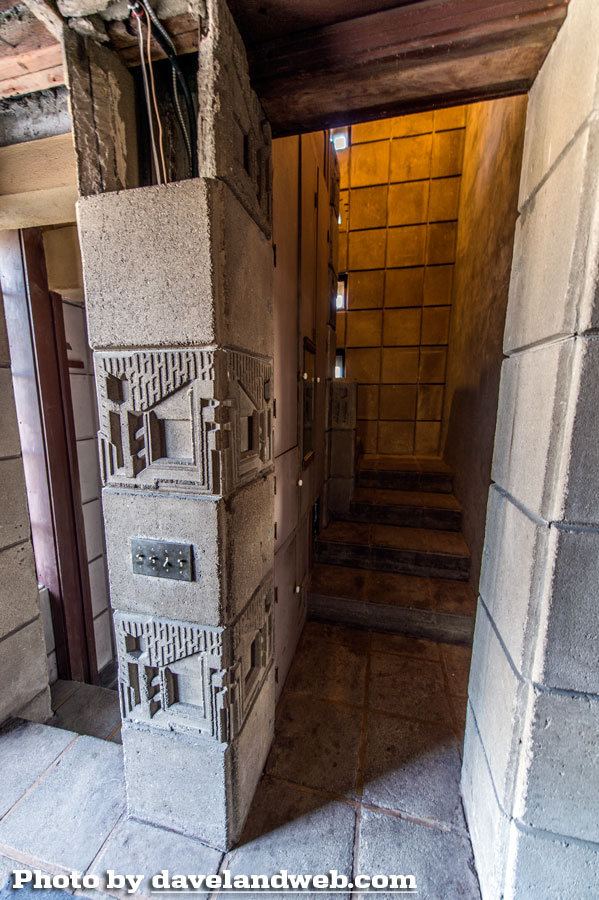 Wright must be rolling over in his grave over this living situation: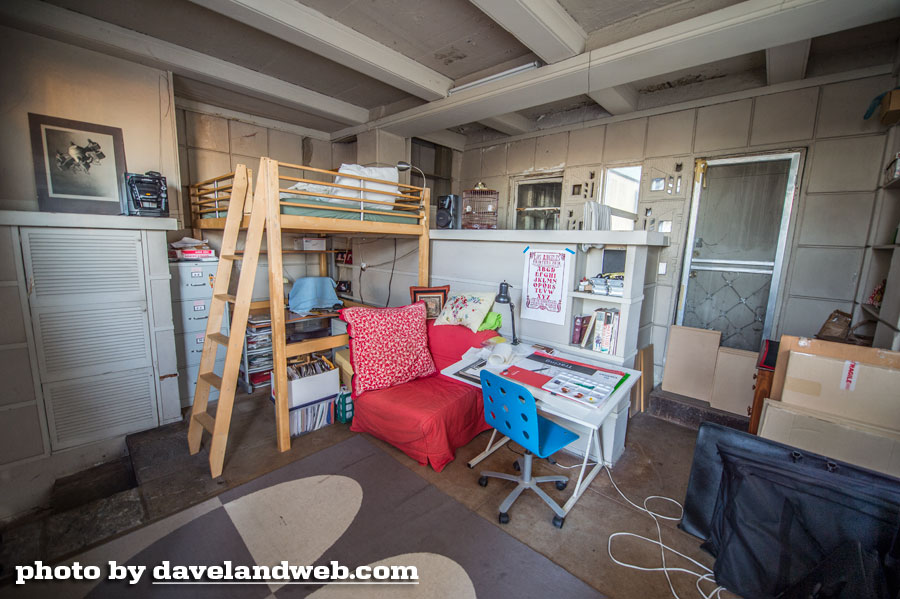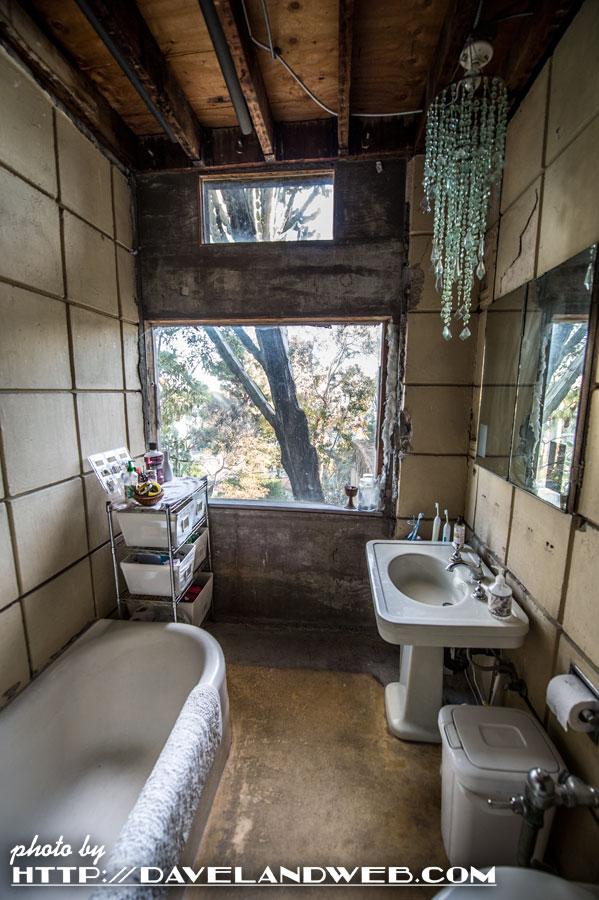 Here's to hoping USC steps up to the plate and puts some attention (and money) towards fixing this tarnished treasure.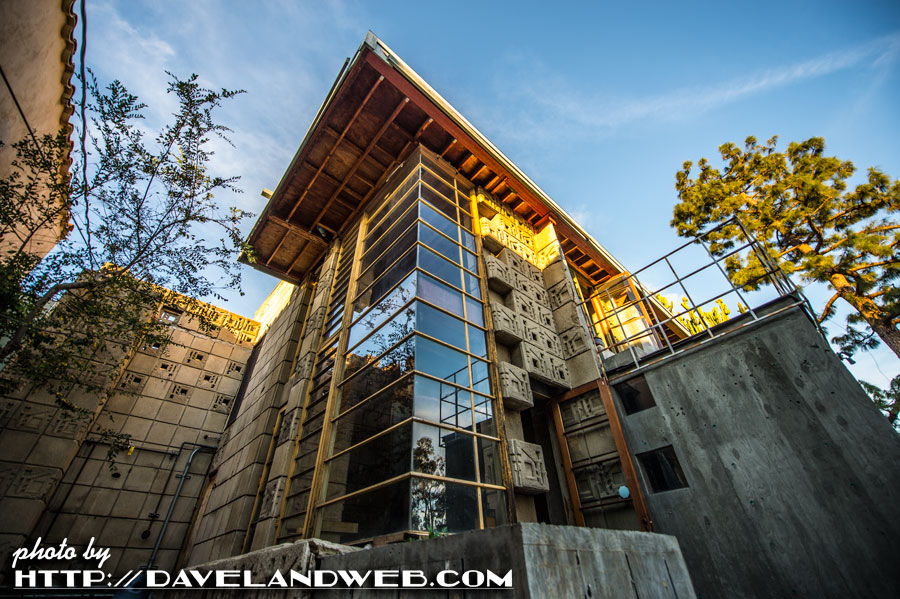 See more Frank Lloyd Wright photos at my
main website.
Follow my Daveland updates on
Twitter
and view my most recent photos on
Flickr
&
Instagram
.