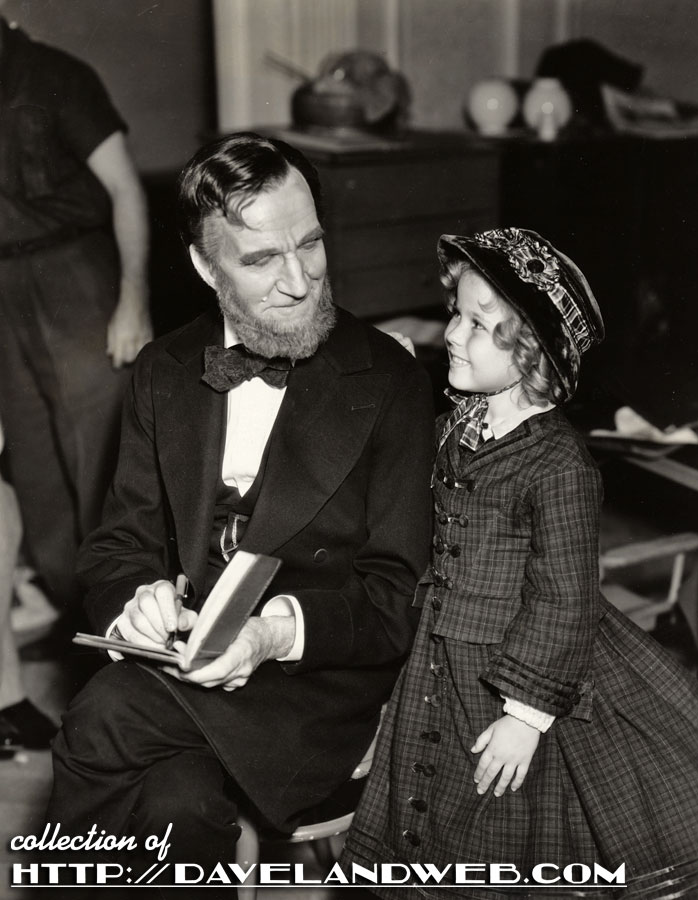 In honor of what would have been Abraham Lincoln's 210th birthday, today's Temple Tuesday post honors the nation's 16th President with two instances of where Shirley and Abe's lives intersected. Well, in the land of make believe at least.
In 1935, Shirley had one of her biggest hits with "The Littlest Rebel." Set during the Civil War, her character begged Lincoln to pardon her father from being hanged. I don't even need to tell you what the result was. The first photo today shows Frank McGlynn signing Shirley's autograph book between scenes. McGlynn's resemblance to the President is uncanny.
Six years later, Shirley appeared on the CBS Lux Radio Theatre in their adaptation of "The Littlest Rebel." No longer a little child, it didn't matter as nobody could see her on the radio anyway (shades of Woody Allen's "Radio Days." If you've seen it, you'll know what I'm talking about). Airing on October 14, McGlynn and Temple were the only actors that appeared in both the film AND the radio version. Here's a rare shot of the performance: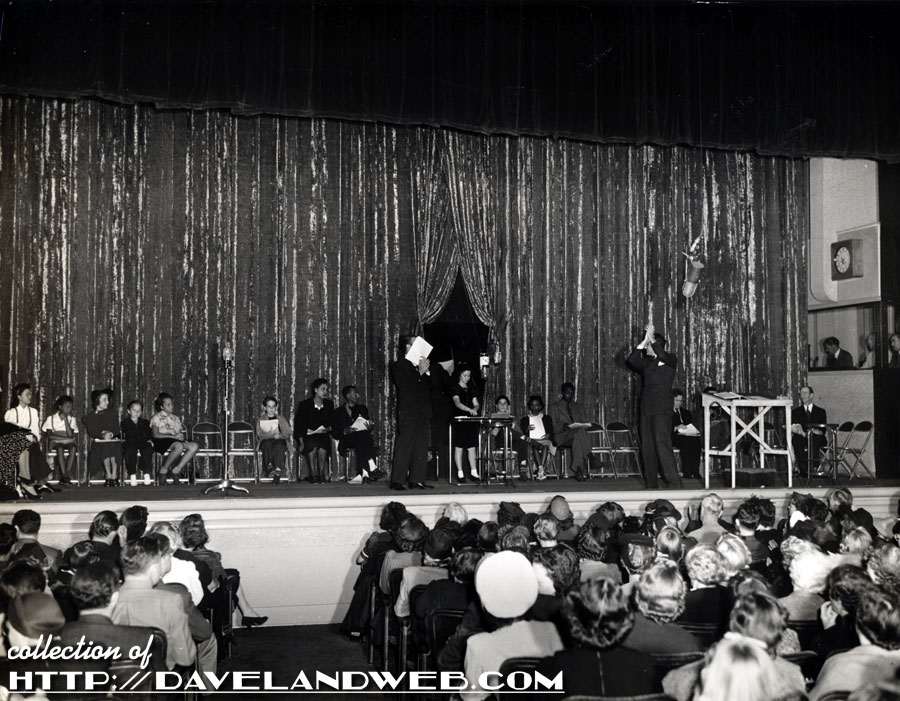 A close-up of Shirley: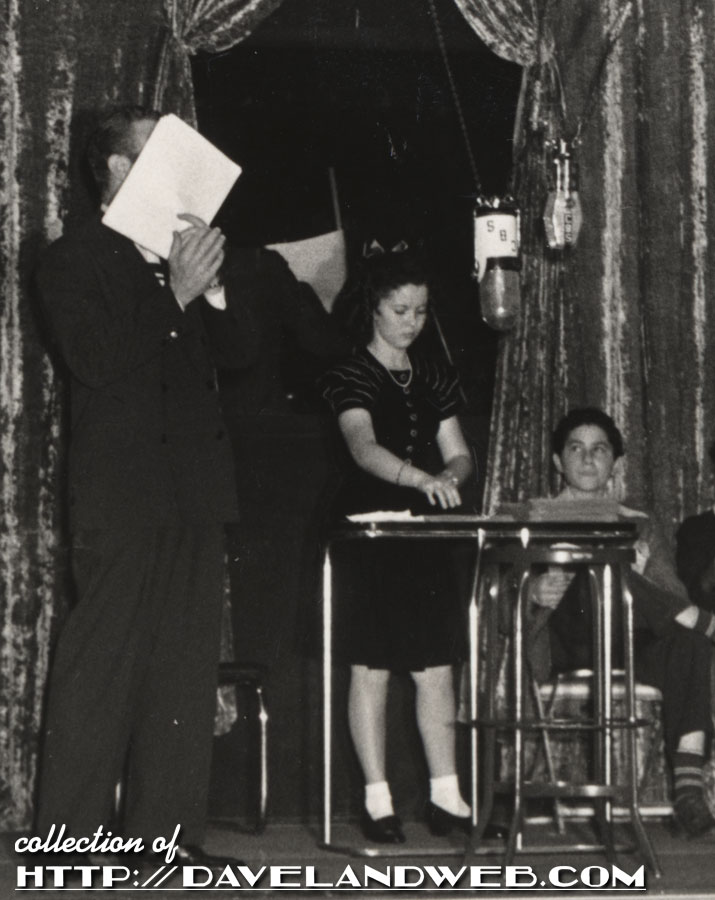 The cast also featured Preston Foster (as the Northern Colonel), Bea Benaderet ("Petticoat Junction"), and Leigh Whipper. Claude Rains can be seen seated in the chair, taking over the role of Shirley's father (played by John Boles in the movie version). Rains is probably best known as the cynical police chief Captain Renault in "Casablanca" ("round up the usual suspects").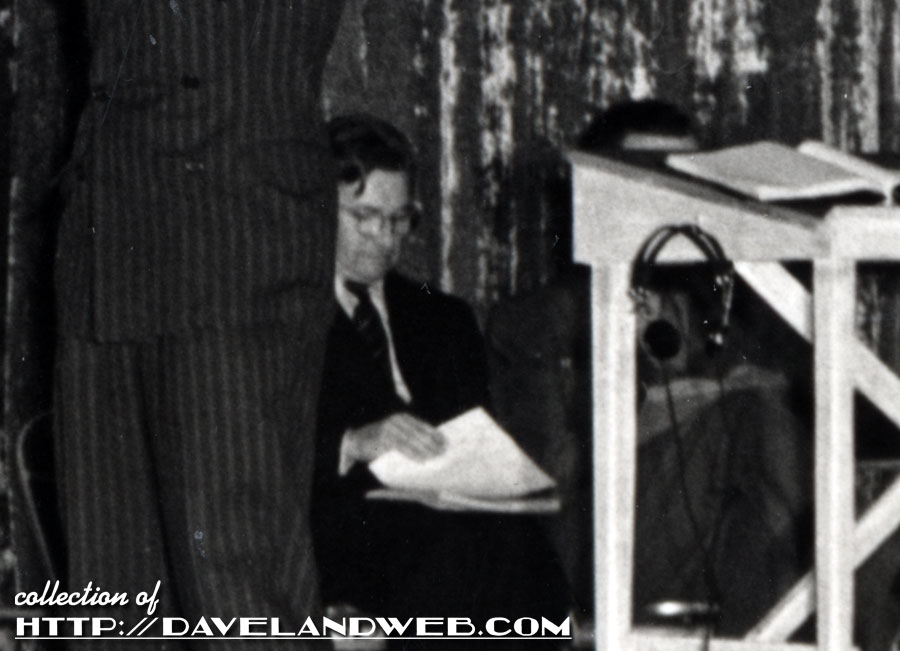 Hosted by Cecil B. DeMille, this turned out to be Shirley's only full-length radio dramatization.
See more teen Shirley photos at my
main website.