If you've been to my main website before, you might have seen this previously posted shot of the Fantasyland Skyway Station at Disneyland under construction. This recently acquired image provides a nice "next step" shot of how the station looked shortly thereafter. Also note the hinges on Dumbo's ears; those disappeared when they became a maintenance nuisance.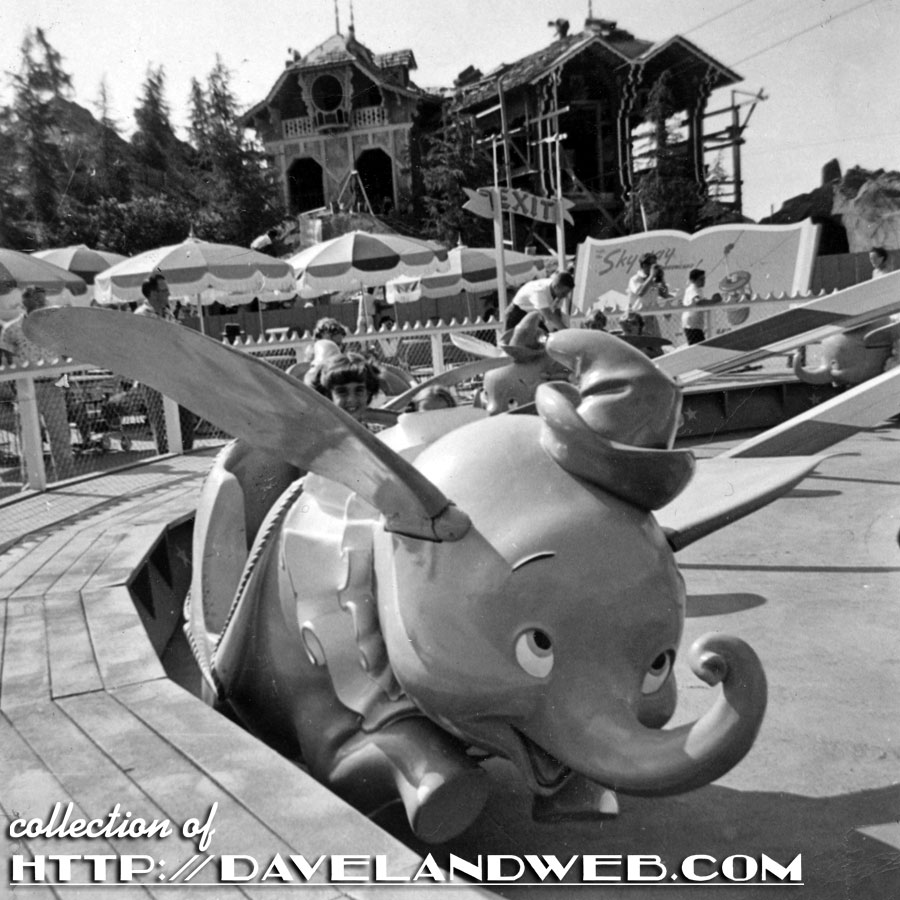 Let's zoom in on the station, shall we?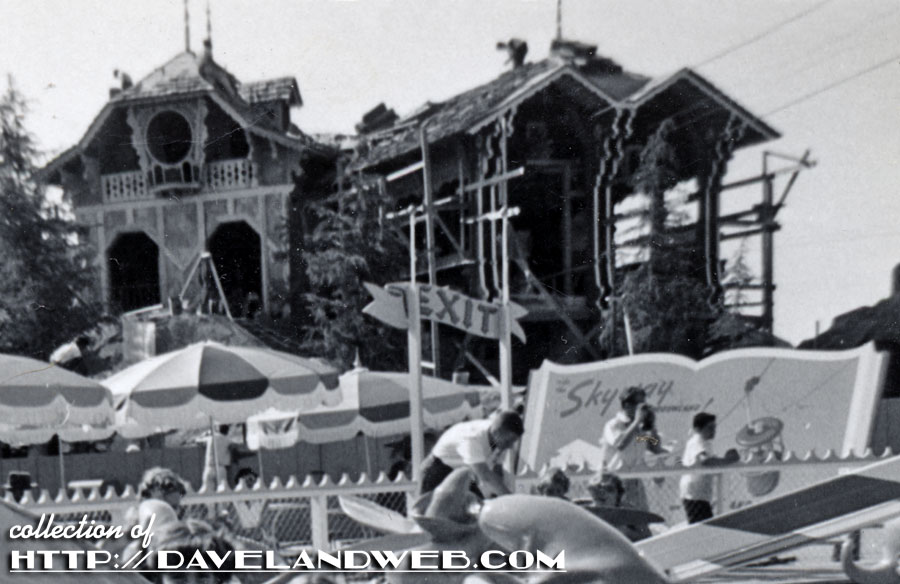 Final shot today shows the finished product, which I am sad to say was recently leveled. Torn down. Razed. 86ed.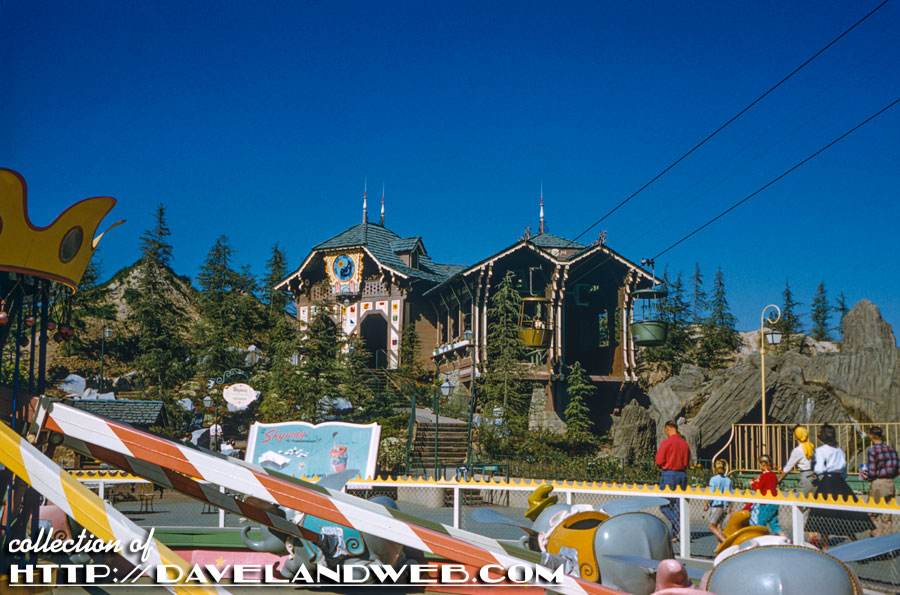 What a beautiful structure this was: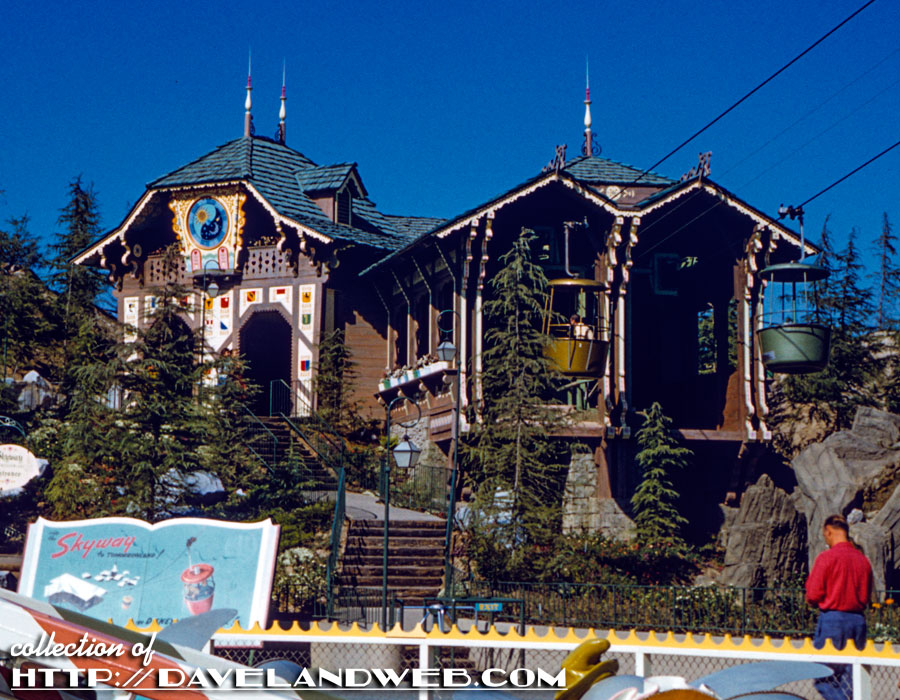 See more vintage Disneyland Skyway photos at my
main website.
Follow my Daveland updates on
Twitter
and view my most recent photos on
Flickr
&
Instagram
.