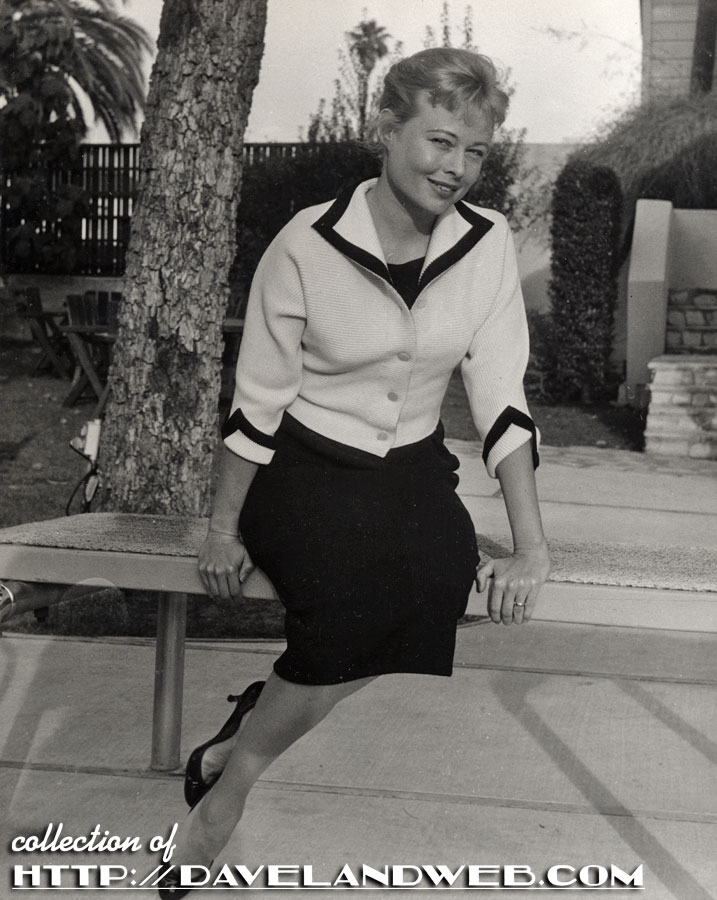 While many classic vintage Hollywood photos show movie stars poolside, rarely do they show them IN the pool. Above is one of actress Eve Brent at the infamous Garden of Allah Hotel. Brent's claim to fame was that she starred in "Tarzan's Fight for Life' (1958) as Jane; Gordon Scott played Tarzan. Brent also had a bit part in the 1999 Tom Hanks film "The Green Mile" before she passed away in 2011.
Below is a previously posted shot of actress Martha O'Driscoll, also posing beside (but not in) the Garden of Allah pool, circa 1937: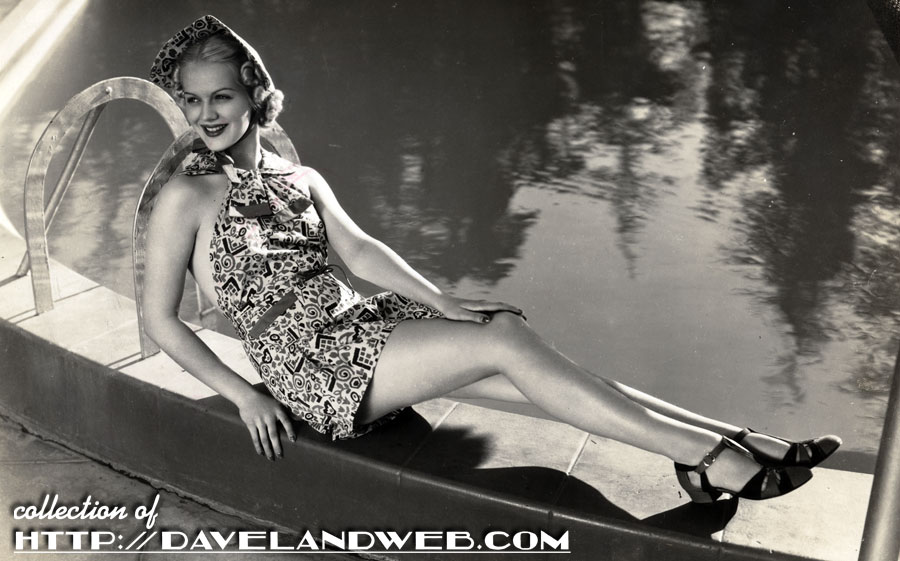 Two shots follow from the USC Digital Library. Dick Stagg is shown instructing seven-year-old Terry Miller how to swim: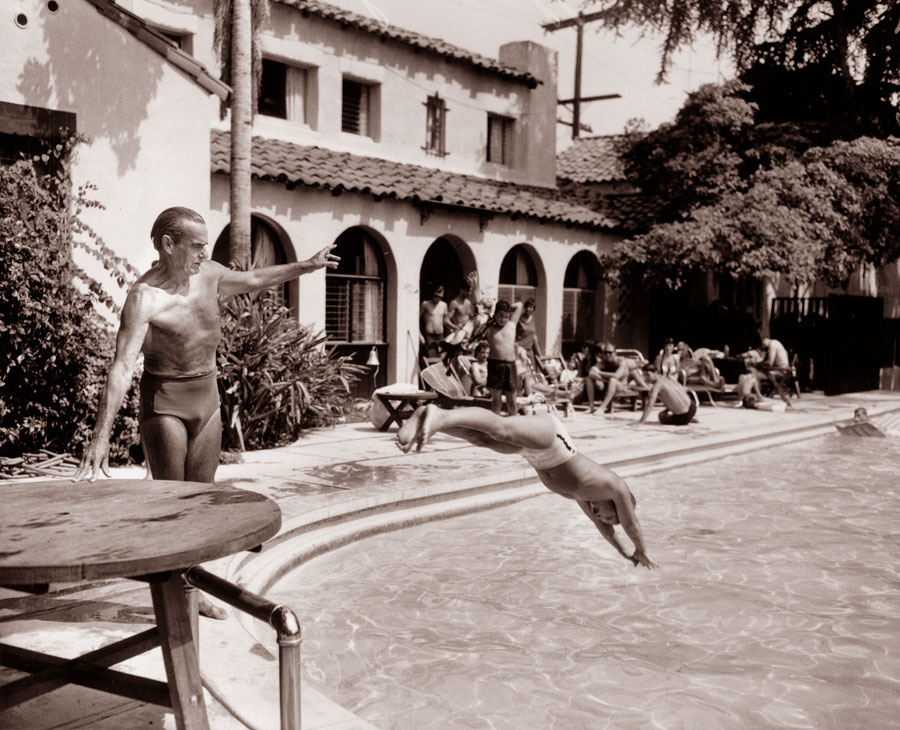 Here's one of the first shots of the pool during construction, 1926: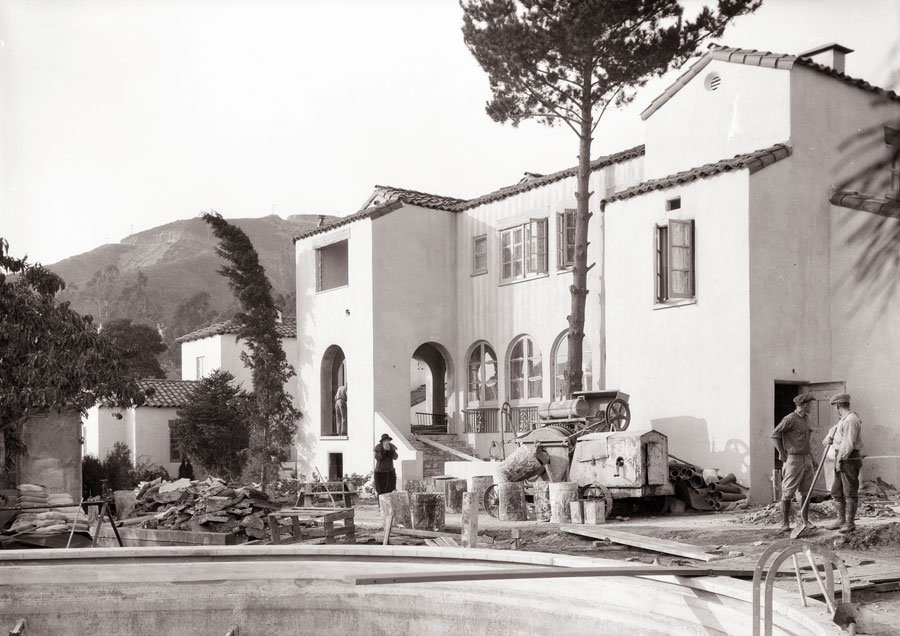 ...and one of the last photos, shot for Life Magazine at the Final Farewell Party in August 1959 before the property was leveled to make way for a bank...which is now about to get leveled for a Frank Gehry monstrosity.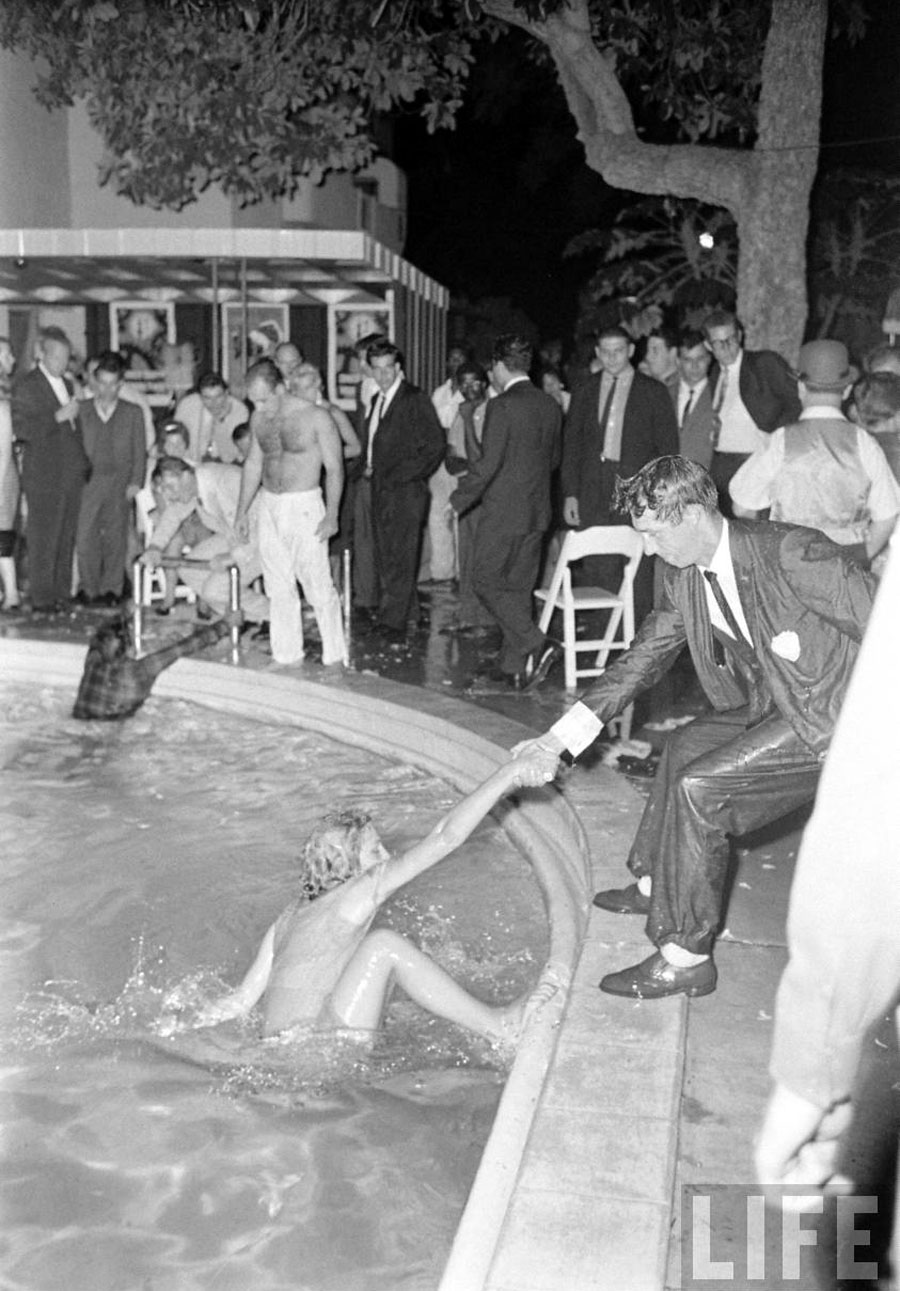 THAT'S karma!
See more Garden of Allah photos at my
main website.
Follow my Daveland updates on
Twitter
and view my most recent photos on
Flickr
&
Instagram
.