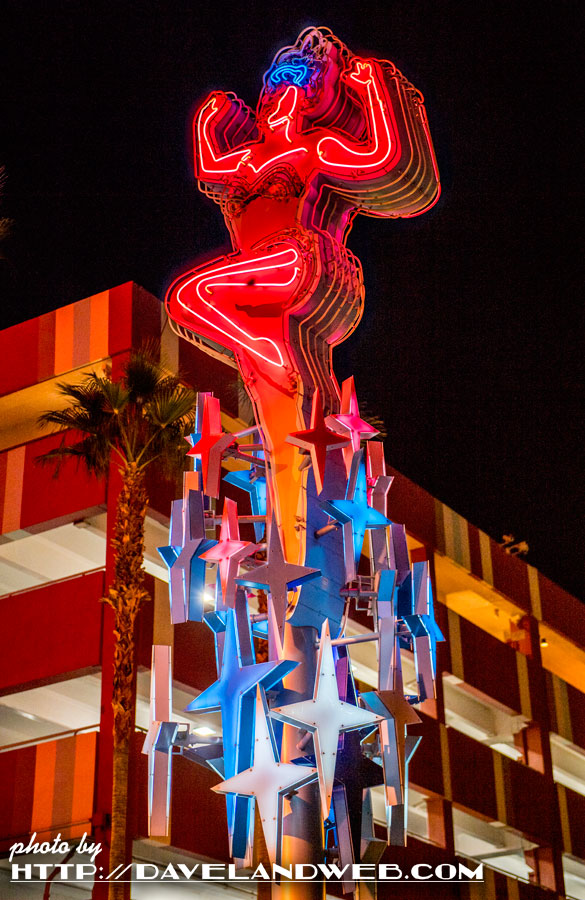 Las Vegas looks completely different at night as opposed to how it appears during the day. The Fremont Street District is no exception. Walking around the one night I stayed here, I found myself snapping vintage neon every block and going further and further away...until my Spidey sense began to tingle and I returned to the hotel. I usually listen to my Spidey sense.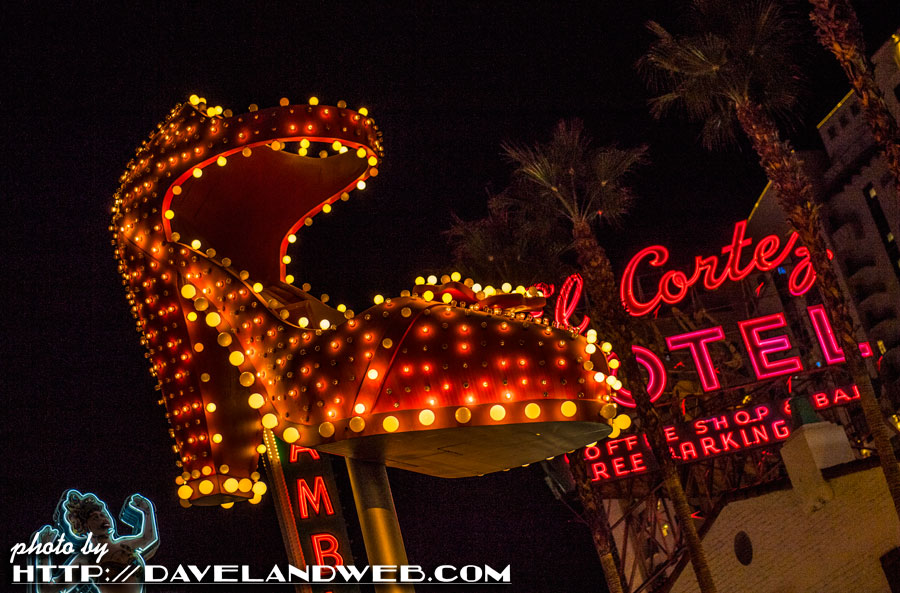 I don't know what it is about vintage neon that gets to me. Maybe the retro-ness of it...the soothing glow...the saturated colors...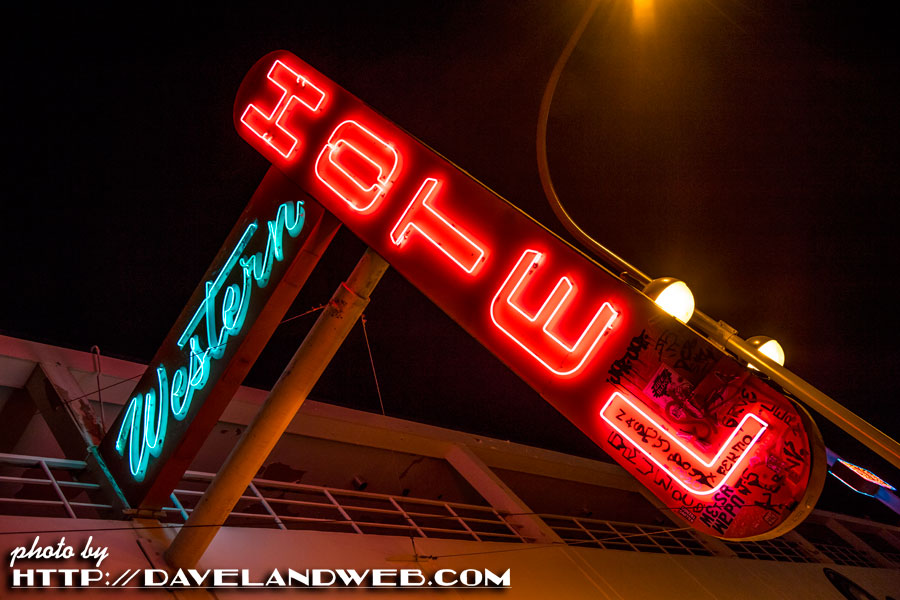 Atomic cocktails...do they come with a dose of radiation?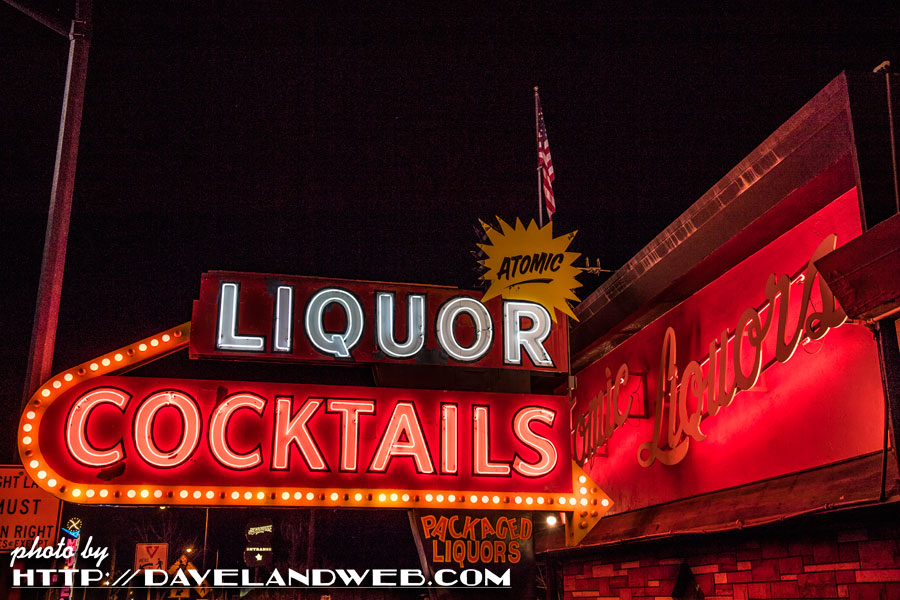 Bring your llama!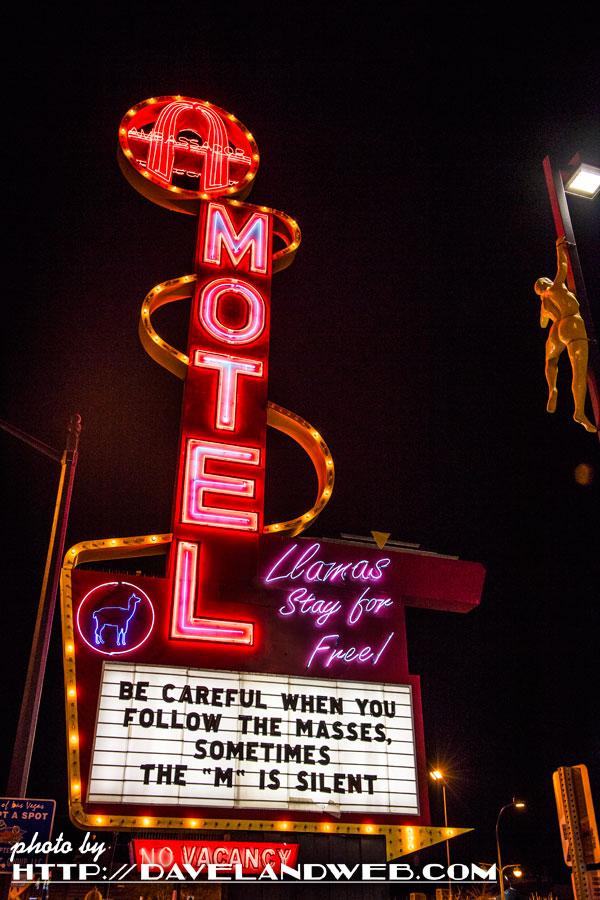 He's not neon, but I got a kick out of this "person" climbing up the pole.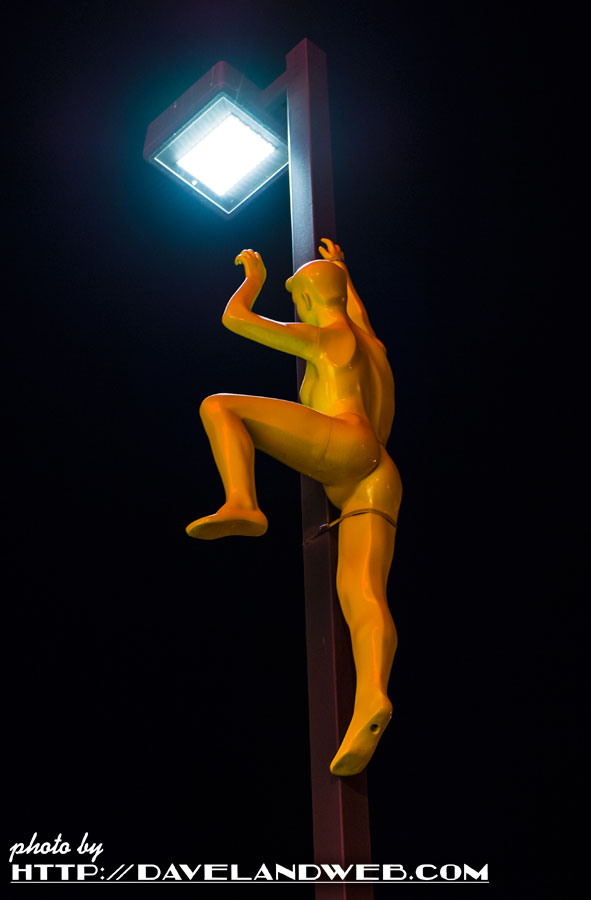 An old gas station has been converted into the Empty Club.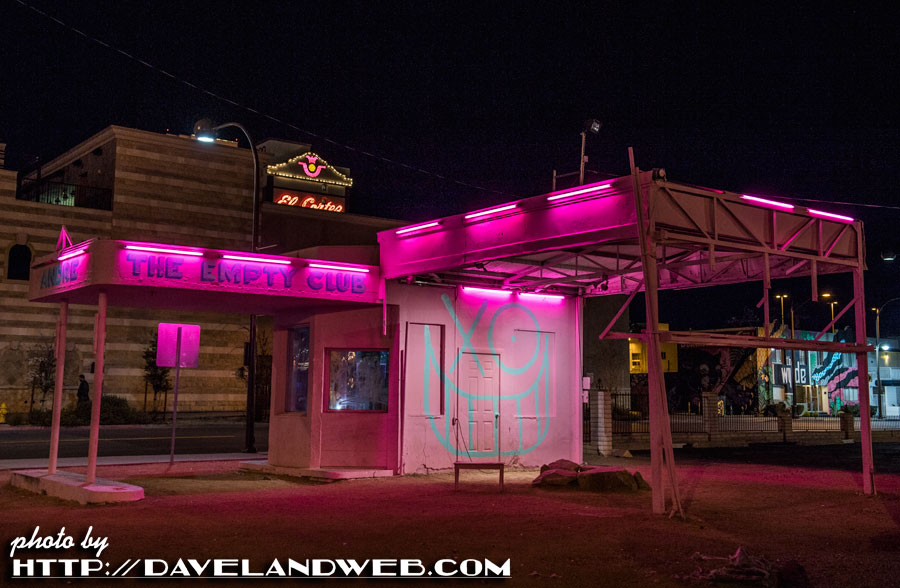 Yup. It's empty alright.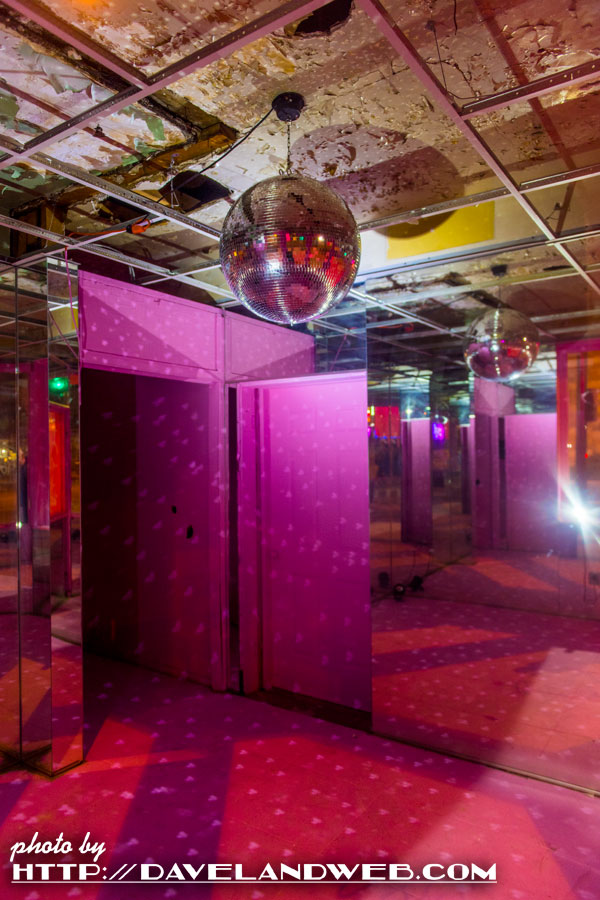 Night: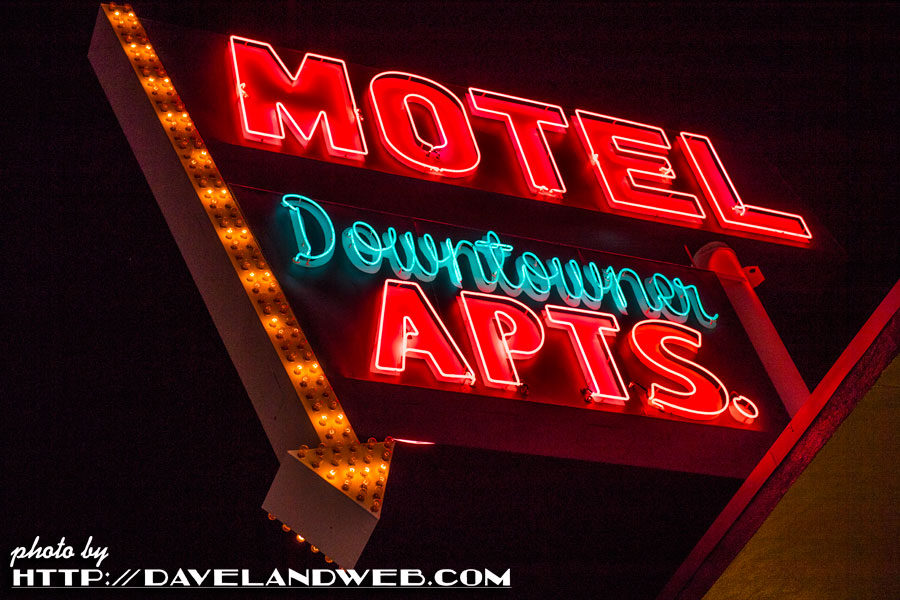 vs. Day: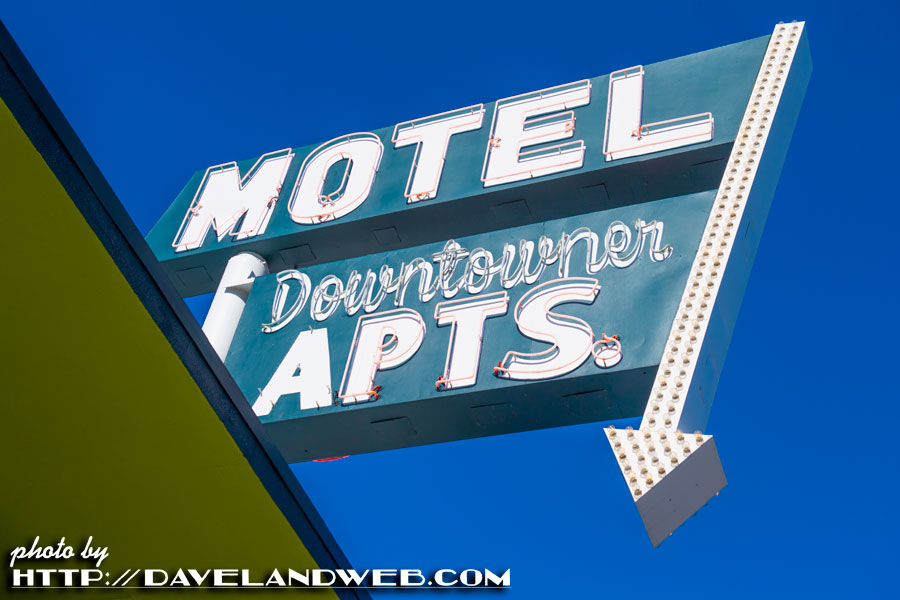 See more Fremont Street photos at my
main website.
Follow my Daveland updates on
Twitter
and view my most recent photos on
Flickr
&
Instagram
.