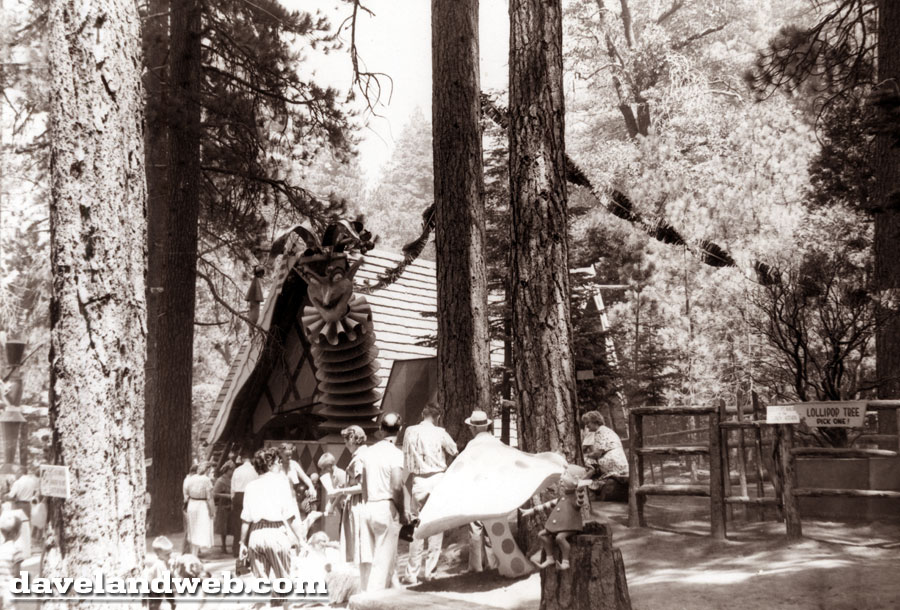 It's back to Santa's Village in Skyforest, California, circa August 1955. Photo #1 shows the Jack In the Box Stand; to the right of the photo is The Lollipop Tree with a sign directing you to "Pick One!" How cool is that? According to the park's brochure, "Part of this whole exciting adventure is helping yourself to a lollipop from this amazing tree."
If you prefer something a little heartier, stop by Santa's Snack Shop: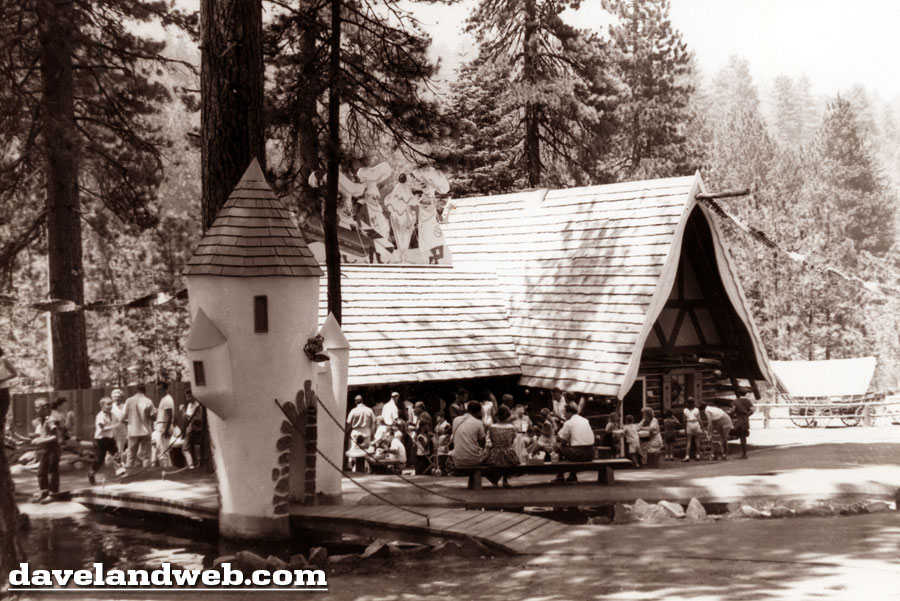 Rudolph The Red-Nosed Reindeer flies overhead: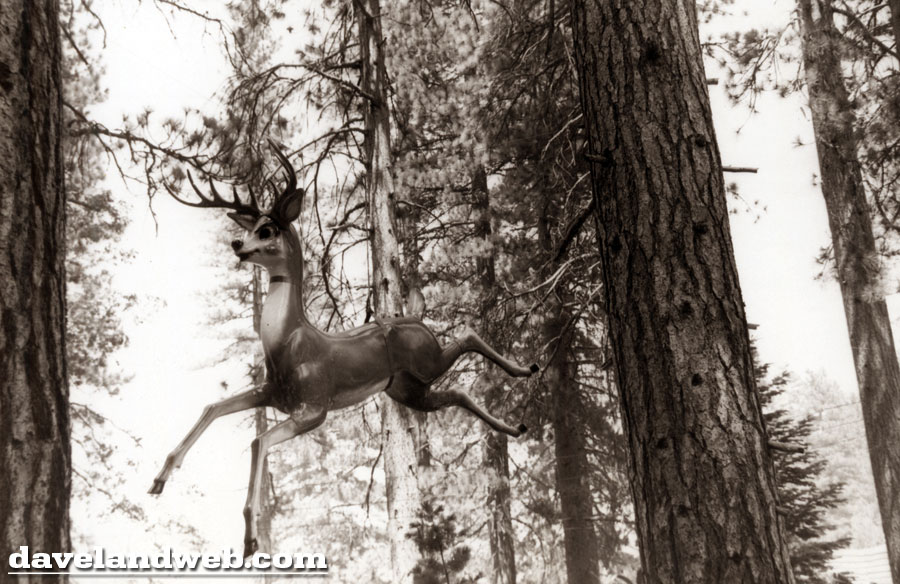 I wonder what kind of goodies you can find inside The Mill Wheel Toy Shop?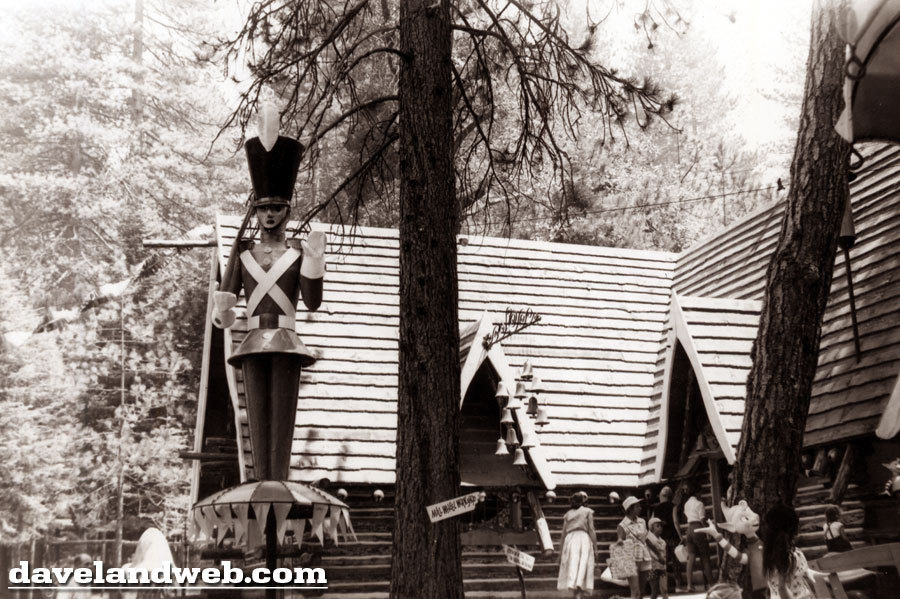 Want to know more about Santa's Village? Join the
Santa's Village Facebook page
.
Follow my Daveland updates on Twitter.
See more vintage Santa's Village photos on my
Santa's Village web page.