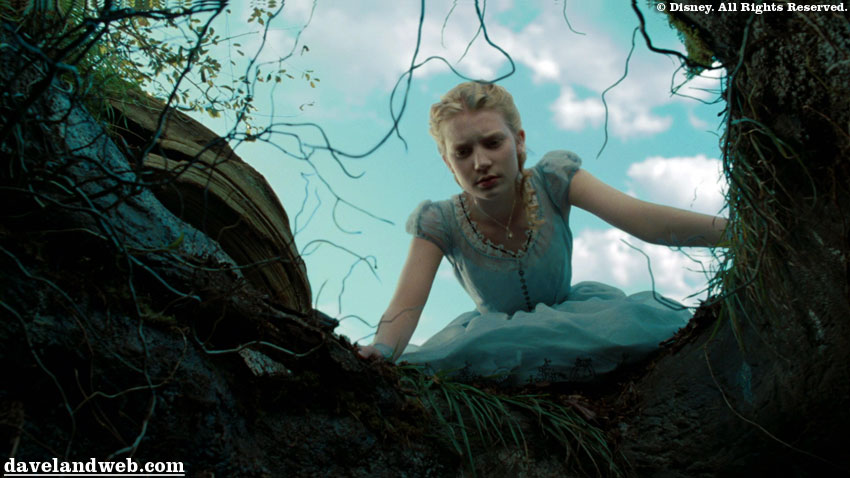 Jenny has submitted another DLP Column, "The Making of Disney's Alice in Wonderland: Follow Alice's Footsteps at Disneyland Paris"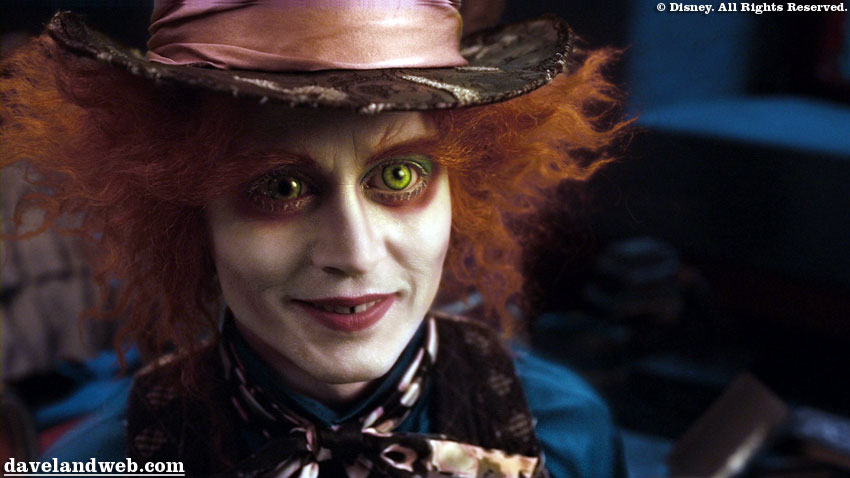 Tim Burton's Alice in Wonderland (2010) is one of the most intriguing Disney films in recent times and uses many state-of-the-art special effects. Experience the weird and wacky world of Alice in Wonderland for yourself at Disneyland Paris as you join Alice in some action-packed adventures.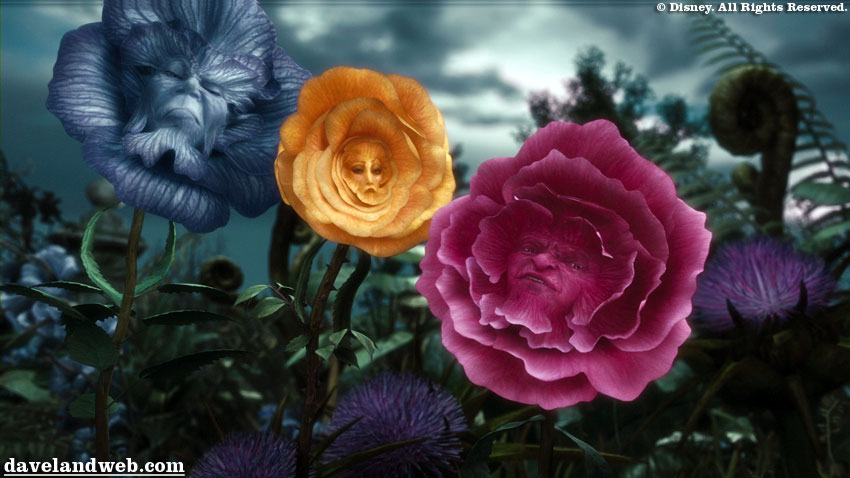 Many different techniques were used by Burton throughout the film - it was constantly evolving as it was the director's first experience shooting a 3D film. 90% of the scenes were shot in just 40 days, with actors performing in front of a green screen.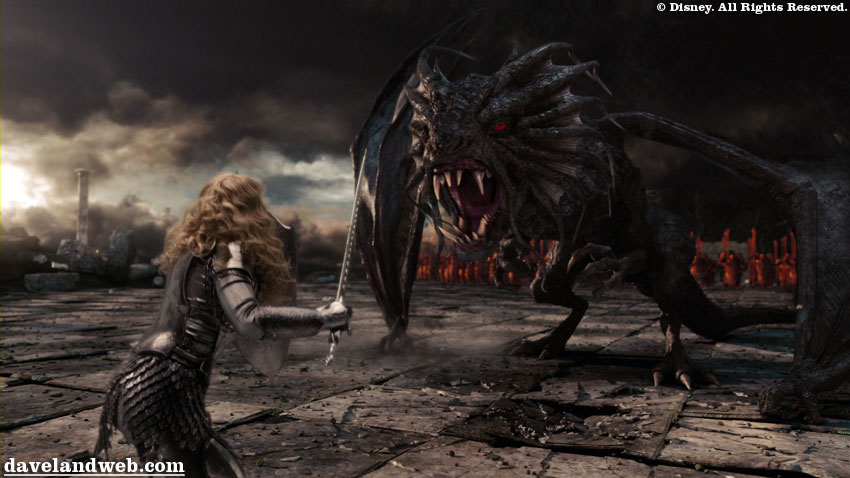 The movie was shot using conventional cameras and then the footage was converted into 3D during post-production. A Panavision Genesis Digital Camera System was primarily used, shooting 1 to 50 frames per second, but in order to film close ups of the actors and scenes that involved objects being blown up; a Dalsa Origin 4k Camera was required.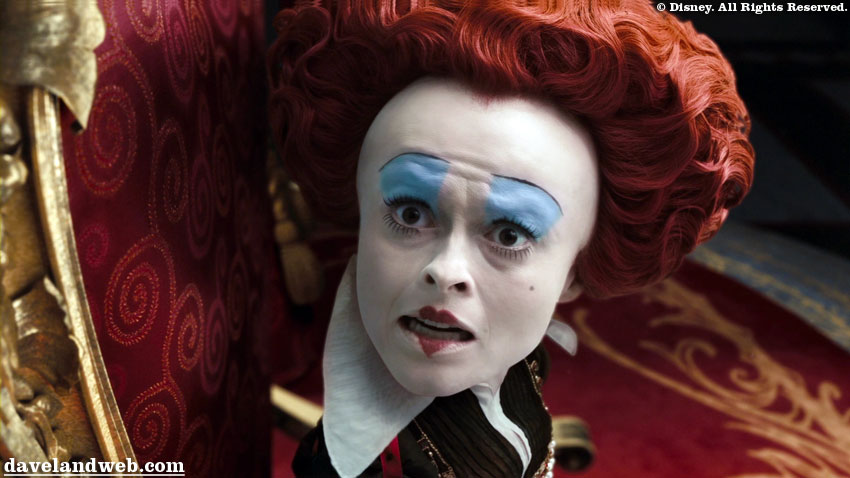 The whole of Wonderland in the film is actually a CGI creation, with CGI animation being used for the characters and their movements. The Tweedles (played by Matt Lucas) wore special suits to track their movements so their bodies could be animated, while their faces were both his own. Other digital effects were used to distort the physical appearance of the actors, such as the size of the Red Queen's head and the height of Alice.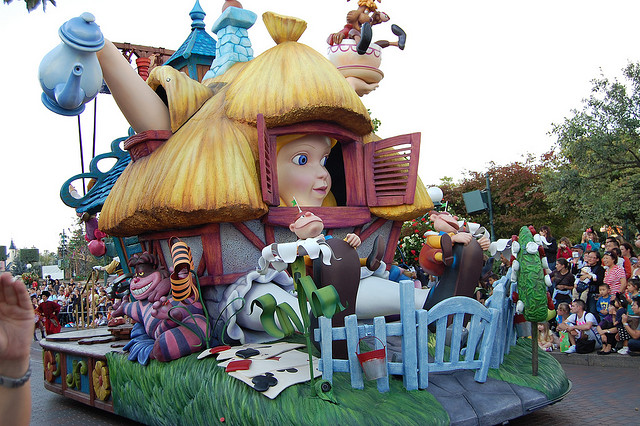 Alice in Wonderland float at Disneyland Paris, photo by Kate


For those who love all things Alice and want to take the 3D experience one step further, head to Eurodisney Paris. Here, you can weave your way through Alice's maze and discover Alice's Curious Labyrinth for all sorts of sights and surprises.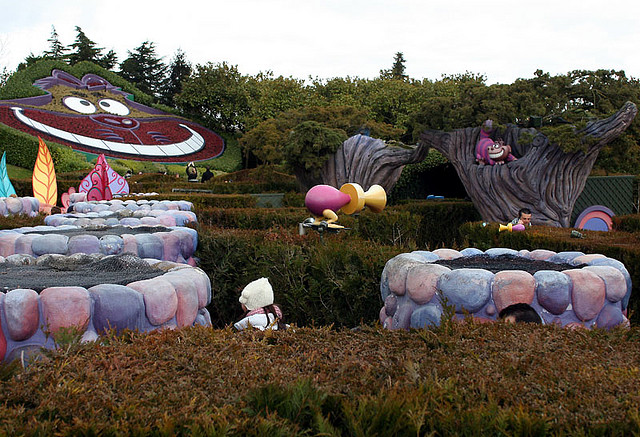 Alice's Curious Labyrinth Disneyland Paris, photo by Cea


You'll also be invited to ride the Mad Hatter's Tea Cups to experience more twists and turns than a rabbit hole.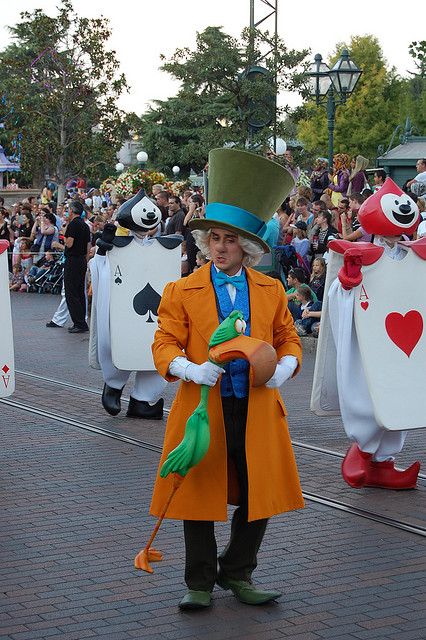 Mad Hatter at Disneyland Paris, photo by Kate


Kids will even get the chance to meet Alice or watch her with friends in the wonderful Disney parade at various times throughout the day.
See more Disneyland Paris photos on my
Disneyland Paris web page.
Follow my Daveland updates on Twitter.