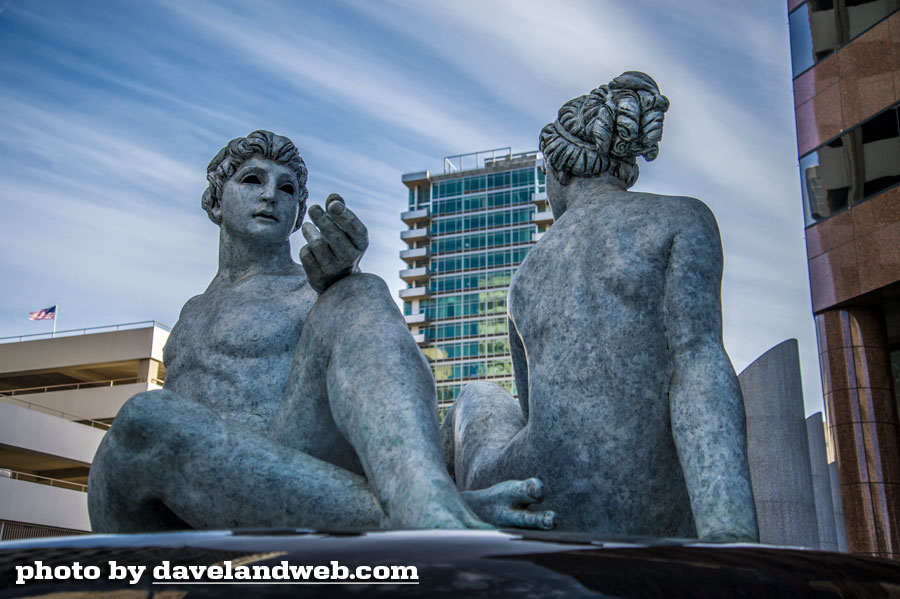 I have walked and driven by this statue many a time, but it wasn't until a few weeks ago that I actually stopped to check it out. Titled "Fountain of Two Oceans," it was sculpted by Sergio Benvenuti in Florence, Italy and is located at Fifth Avenue and B Street in San Diego. Its large nude figures represent the Atlantic and Pacific Oceans.
Benvenuti was trained in Florence by Antonio Berti, an official sculptor to the Vatican and to the Royal Family. In the United States, he also made the equestrian monument for the Broncos Stadium in Denver, Colorado.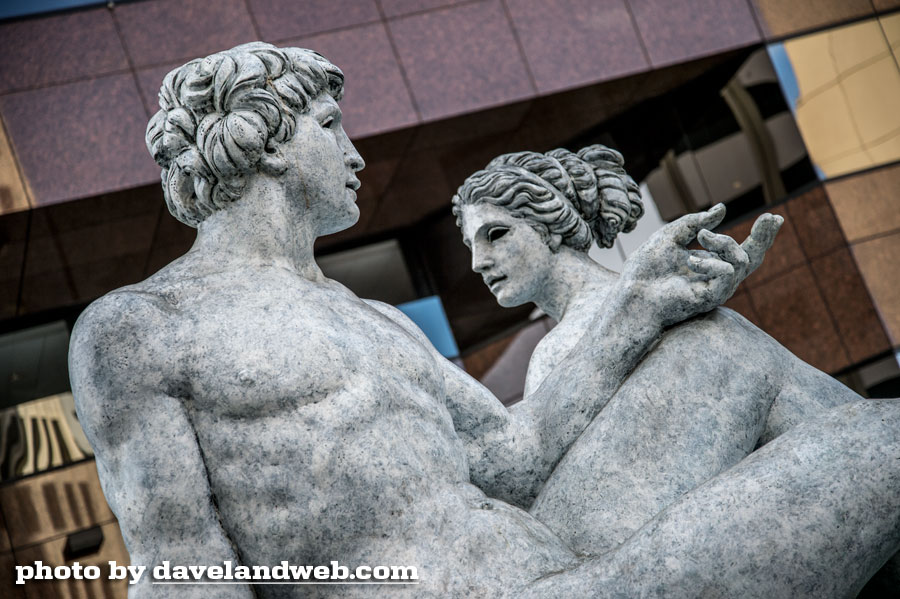 In 1982, Patrick Bowlen, President of Bowlen Holding Inc., wanted a sculpture to be created in Florence, Italy (one of his favorite cities) at a new skyscraper being built in San Diego. Bowlen's collaborator, Florentine Dudi Berretti, came to the Fonderia Marinelli (a bell foundry and an artisan foundry that produces bronze portals, bas-reliefs, church artifacts, and bell restorations). Ferdinando Marinelli Jr. and his close collaborator Sergio Benvenuti proposed a series of drawings and sketches for a fountain that would represent the two oceans framing America. The project continued with two visits to San Diego and various visits of Berretti and Bowlen to Florence, resulting in the creation of the two enlarged models in clay and the final bronze casting.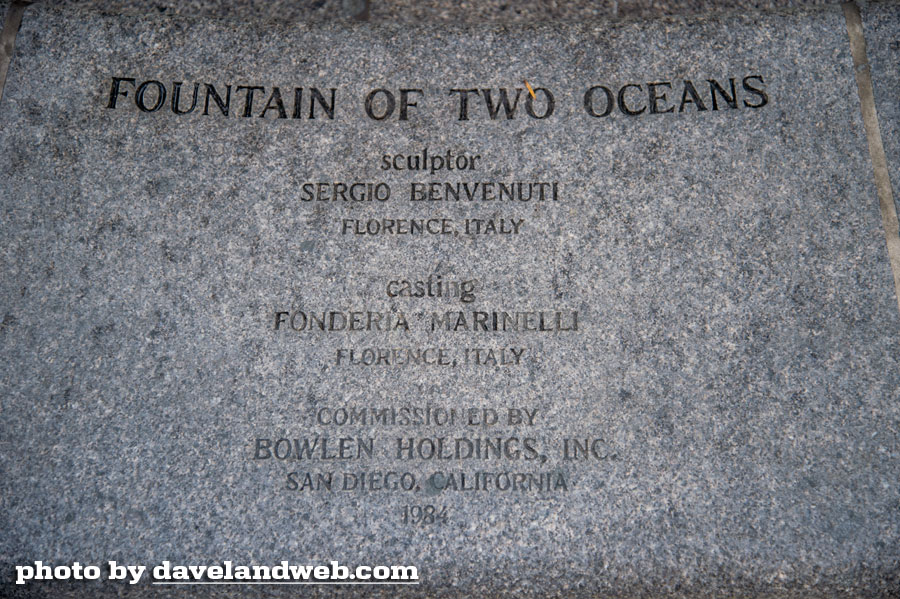 For Lee - here's take two. Again, not much detail, but it does look like the Harbor Boulevard sign as you guessed: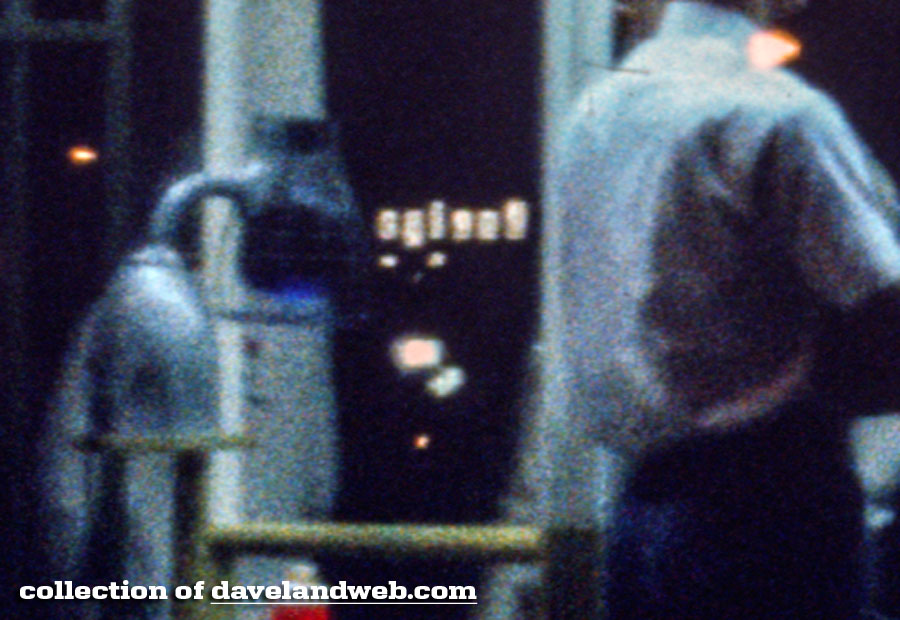 See more Daveland San Diego photos at my
main website.