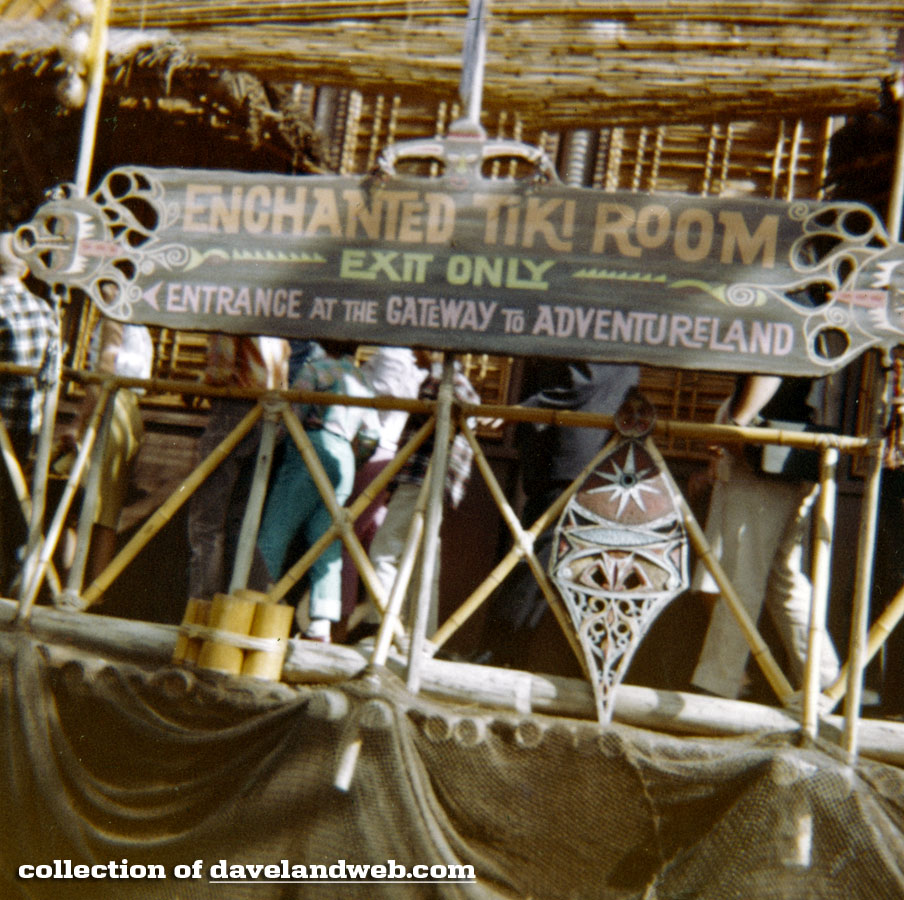 This January 1964 snapshot brings out the signage geek in me. Thanks to another shot in my collection (from December 1963), we can pull back a bit and see exactly where it is on the exterior of the attraction building.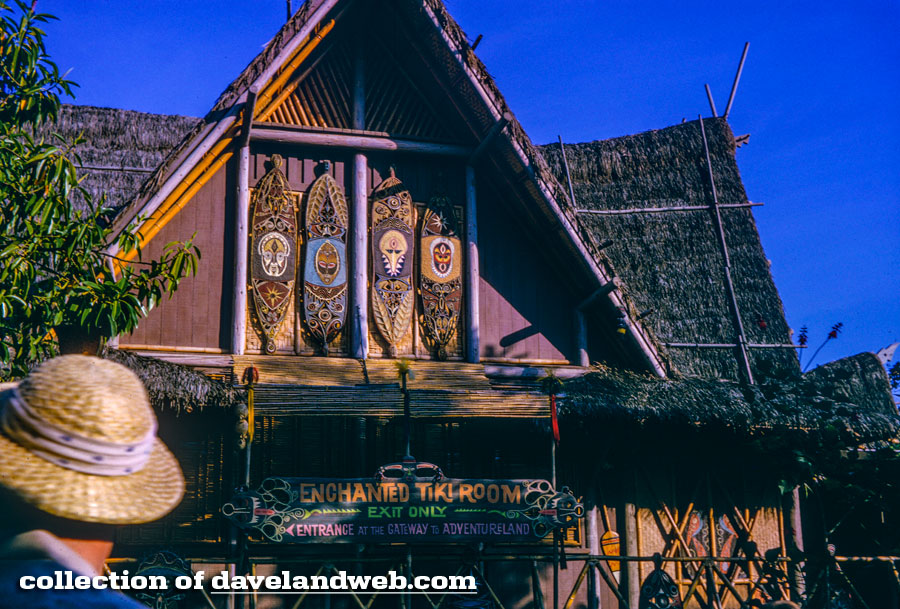 Unless it has been expertly recast, it would appear that the same signage still hangs outside the Enchanted Tiki room today, albeit now featuring a sponsored message for Dole Pineapple.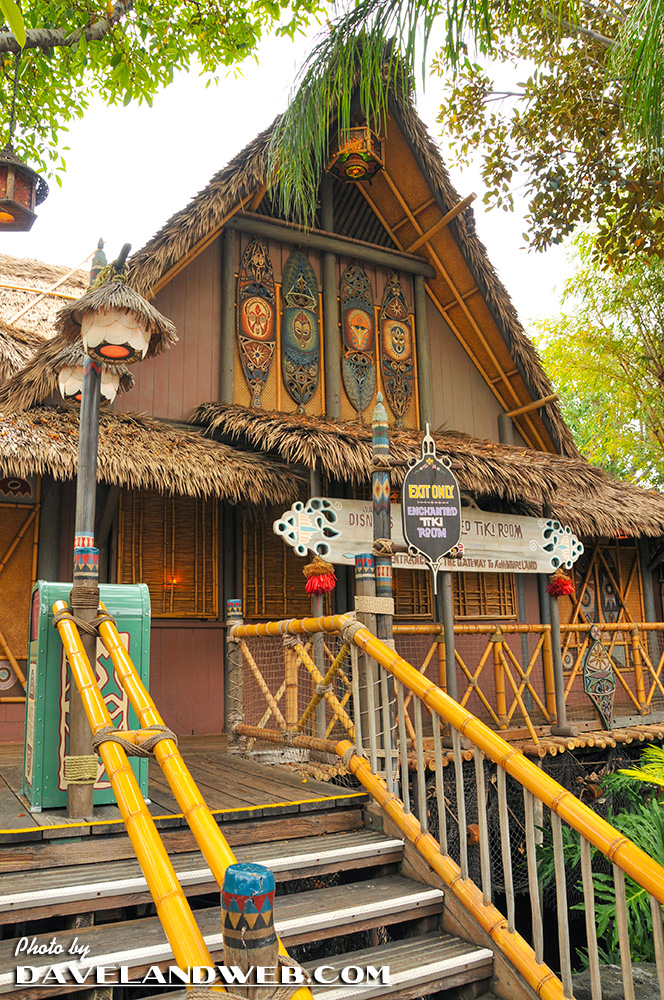 An additional exit sign has joined the mix that was not there in the 1960's: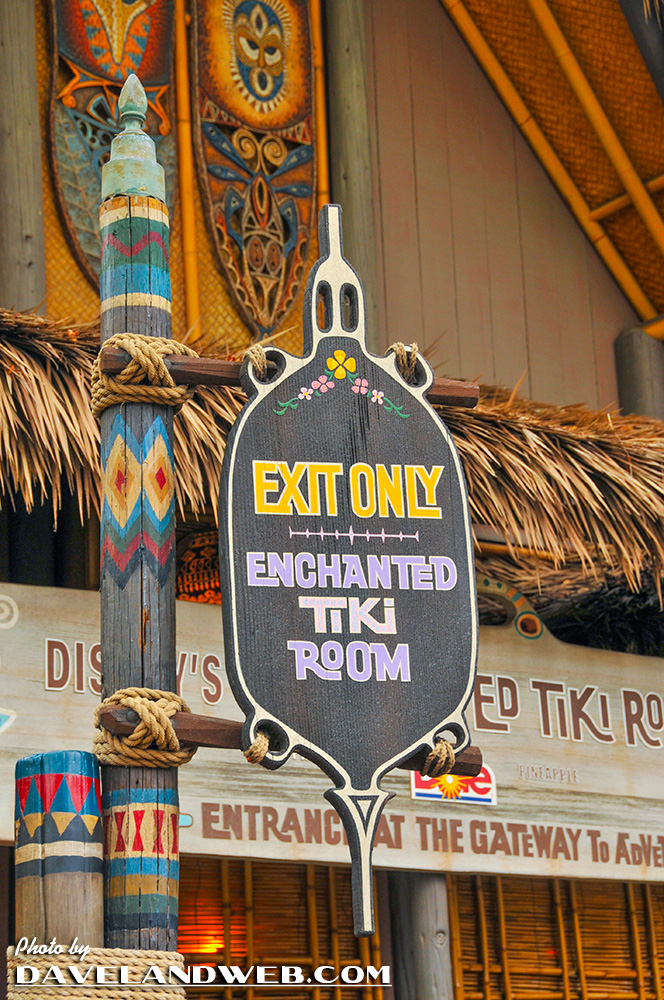 This angle provides a better shot of the sign in the first photo from today's post: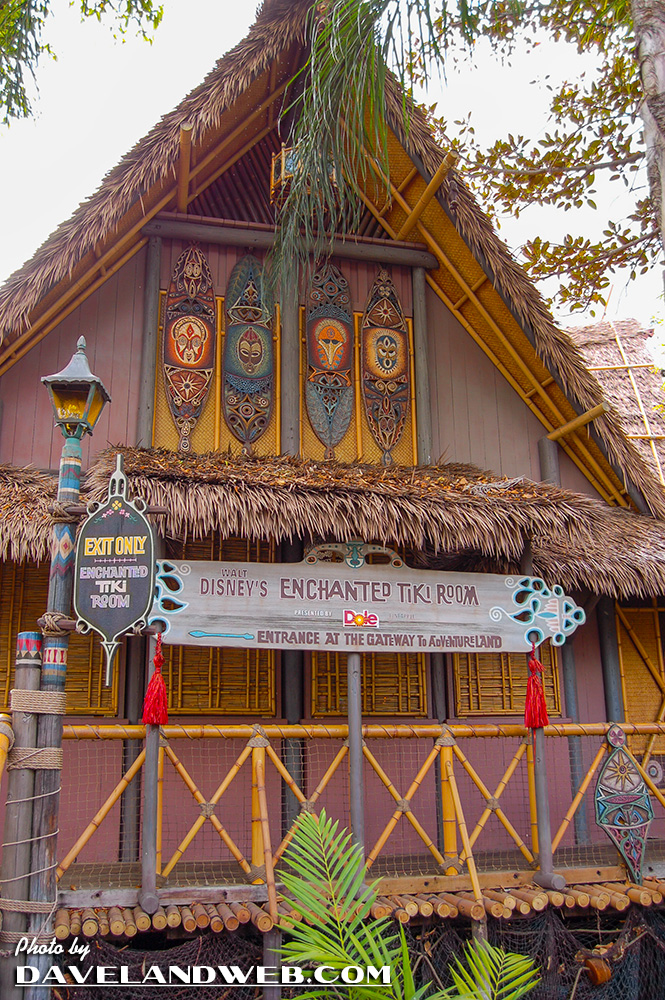 Zooming in: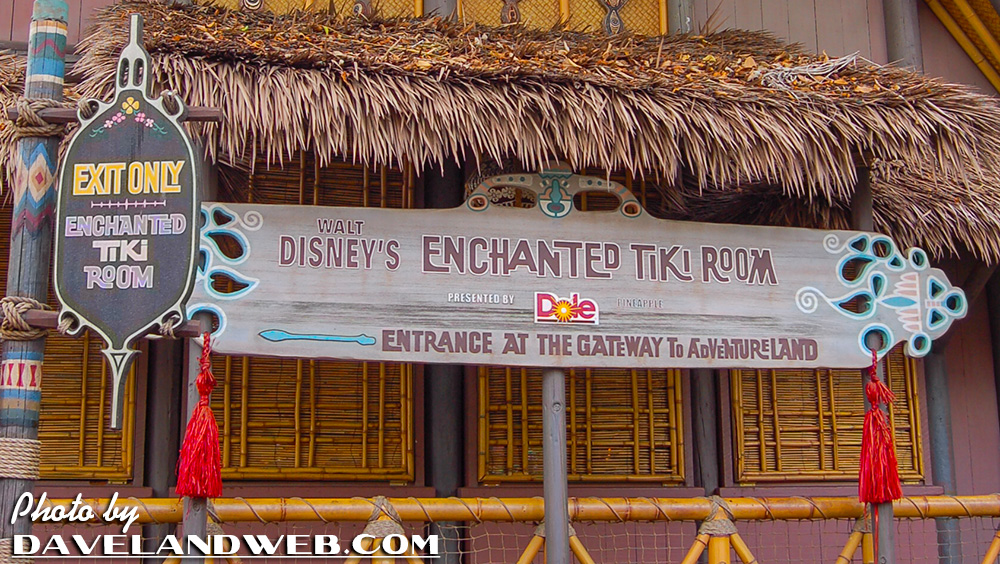 What are the chances this is the same sign?
See more Daveland Disneyland Enchanted Tiki Room photos at my
main website.