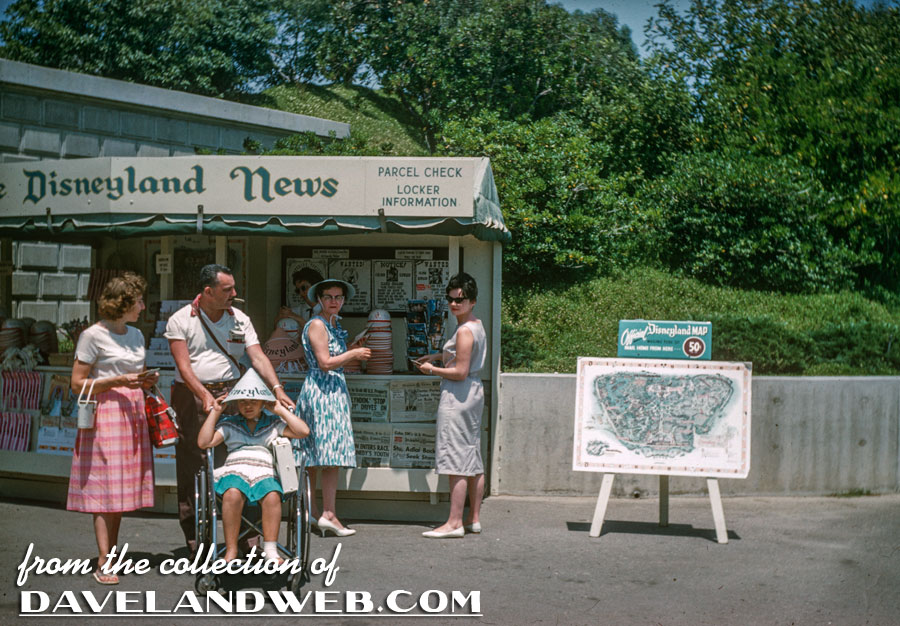 I could not believe my eyes when I saw this July 1960 image; a total vintage Disneyland geek's dream shot! A park map on display, souvenir paper hats, newspaper headlines, and vintage fashions! Just too much for my brain to comprehend on a Wednesday morning.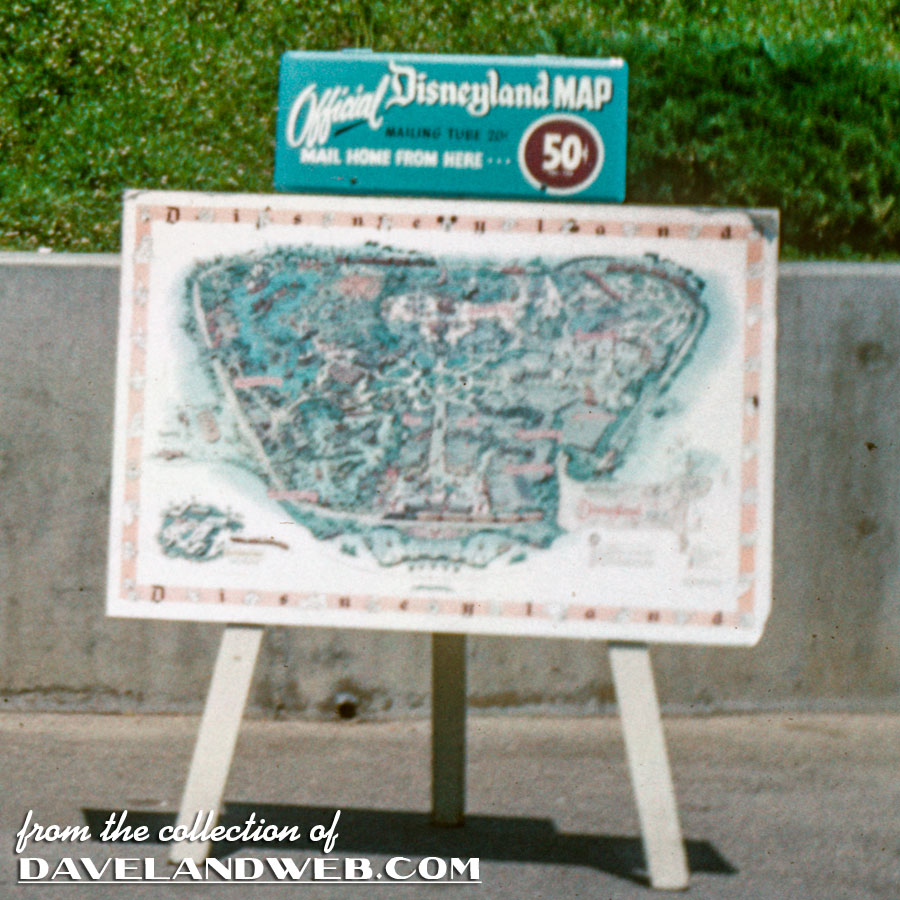 And Wanted posters, too!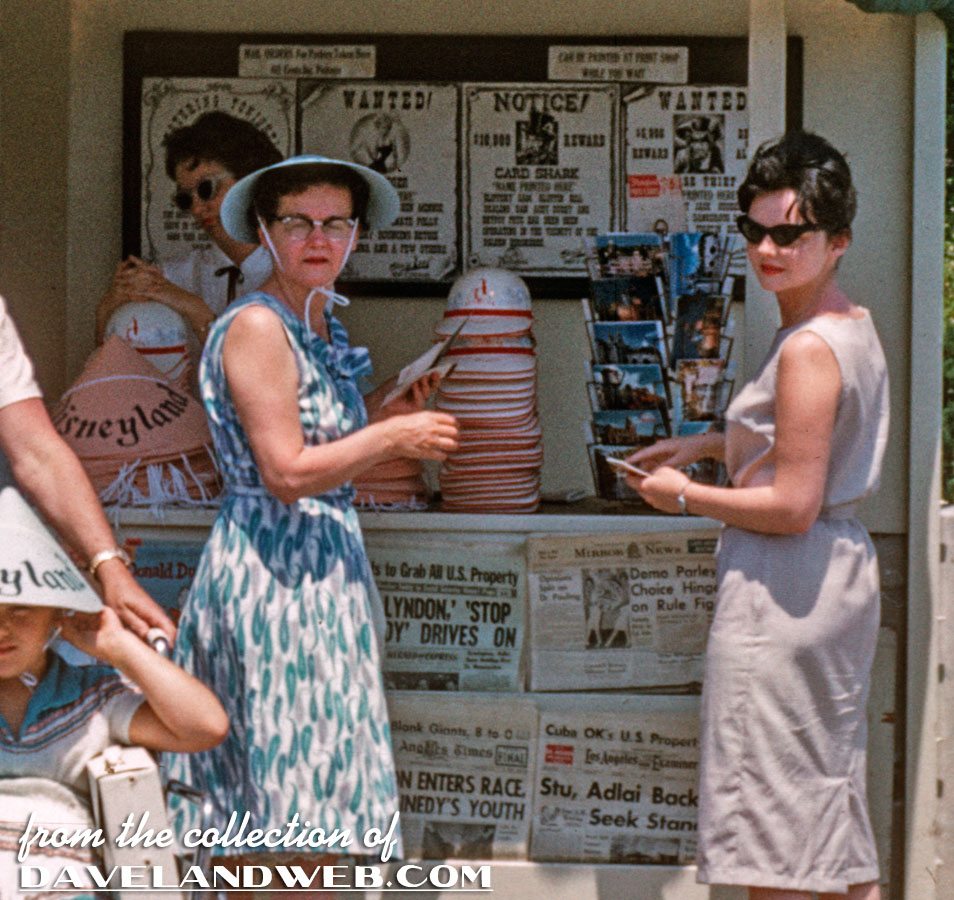 While you're at it, be sure to check the headlines of the day. Maybe put on a pair of cat-eyeglasses like these two ladies. I think I need my smelling salts; I am in geek heaven.
See more Daveland Disneyland vintage & current entrance/exit photos at my
main website.