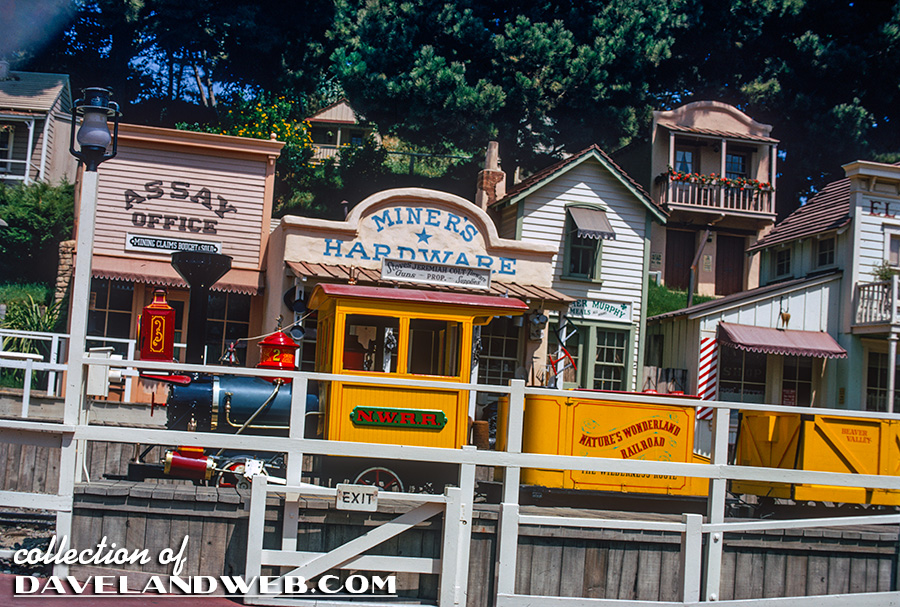 In this November 1971 color photo, we get a glorious view of the original Rainbow Ridge Mining Town. The town itself survived the changeover to the Big Thunder Mountain Railroad thrill ride, but has undergone a few changes. It would appear that the building on the upper right has now become the Assay Office, seen in this recent comparison view: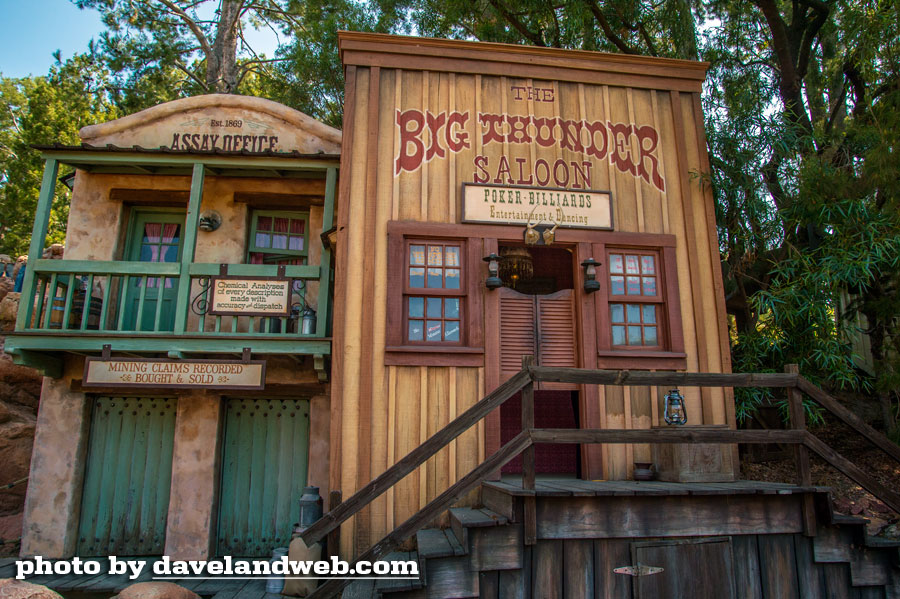 The design of the El Dorado Hotel (barely visible on the far right in photo #1) with a barber shop on the side has remained fairly consistent over the years, minus the awning. With big beautiful shade trees around it, I guess there's no need for an awning.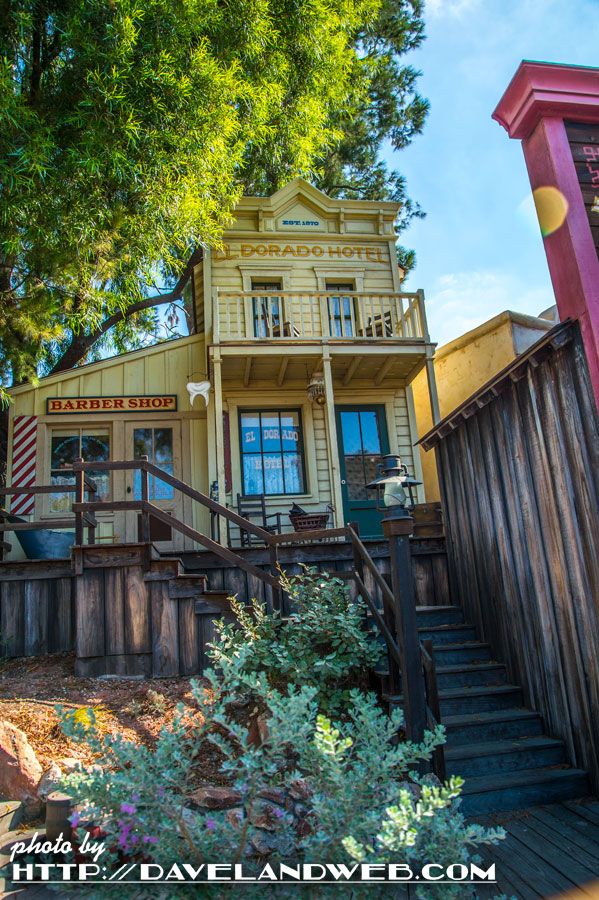 The Miner's Hardware seems to have been a casualty of the change.
See more Daveland Nature's Wonderland photos at my
main website.
Follow my Daveland updates on
Twitter
and view my most recent photos on
Flickr
.