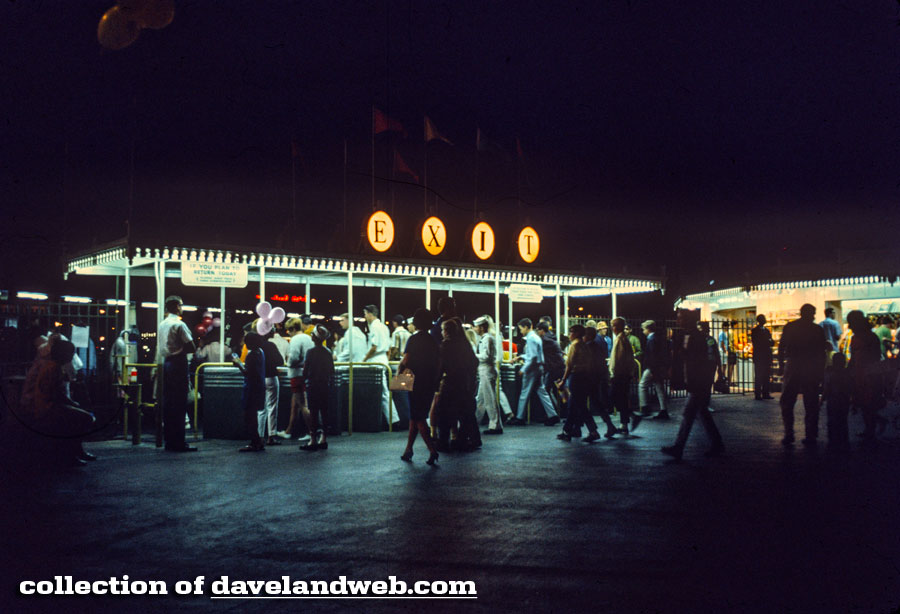 Who would bother taking a photo of the Exit Turnstiles at Disneyland? At night? Apparently this July 1968 photographer bothered, and I'm so glad he/she did. Leaving the park is always such a dilemma. I rarely want to go back to "the real world," even though my tired aching feet say otherwise. I often stall on Main Street and think of one last photo I should take before I leave.
Don't forget that hand stamp before you leave!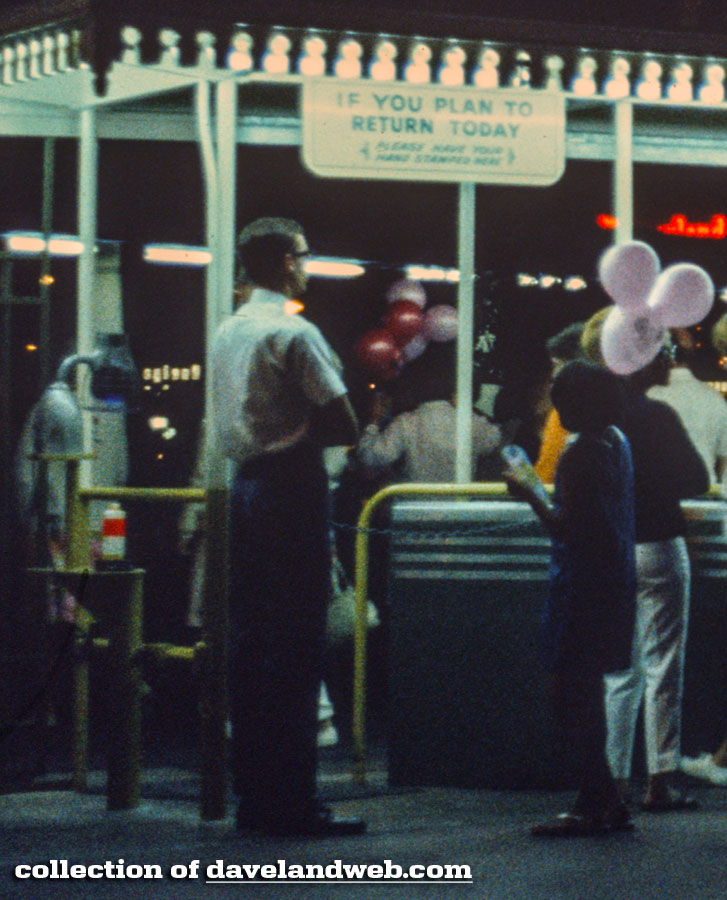 For some reason, this image made me think of the Lawrence Welk song "Adios, Au Revoir, Auf Wiedersehen" that was played at the end of every show.
See more Daveland vintage & current Disneyland entrance/exit photos at my
main website.