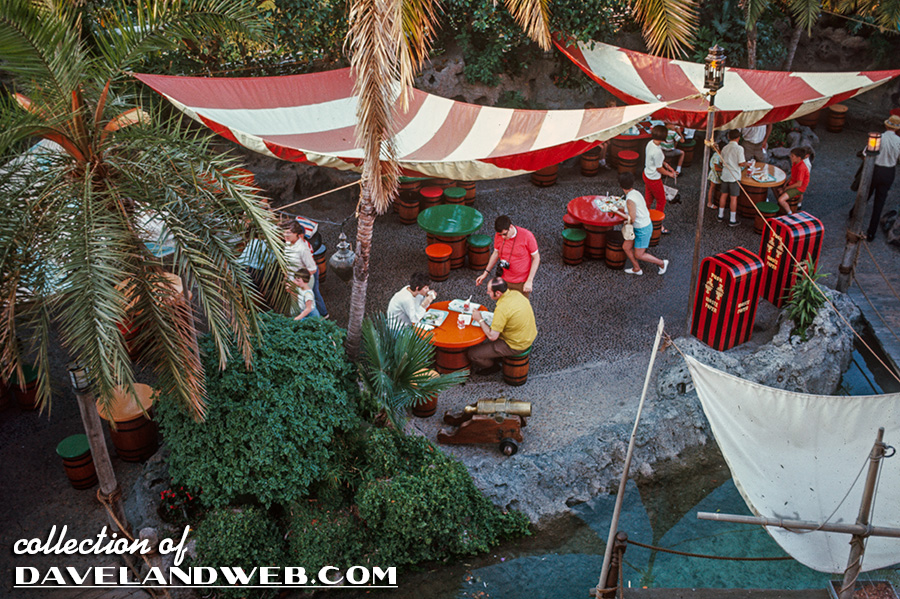 This July 1968 image of Disneyland might seem unfamiliar to most. Using another shot from September 1969, it becomes obvious that we are looking at the outdoor seating area for the Chicken of the Sea Pirate Ship Restaurant in Fantasyland.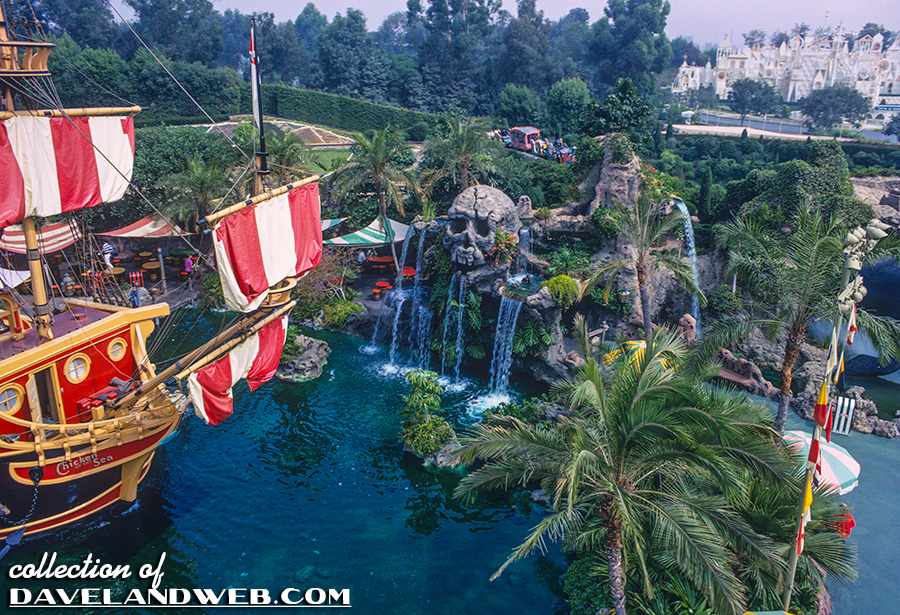 This closeup view confirms it!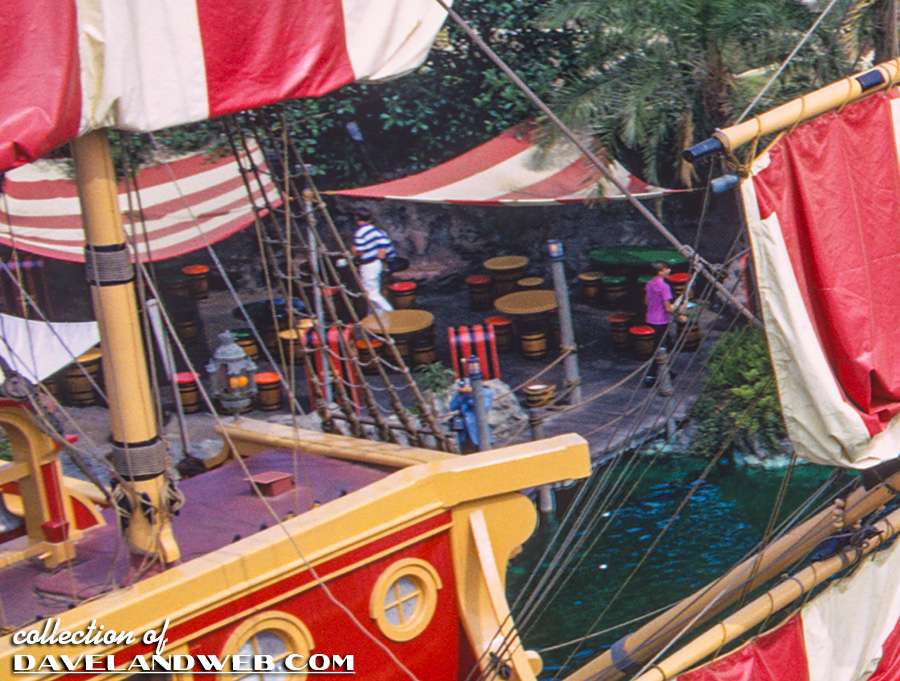 and this detailed view is just because I love seeing the Skull Rock Cove section of this area.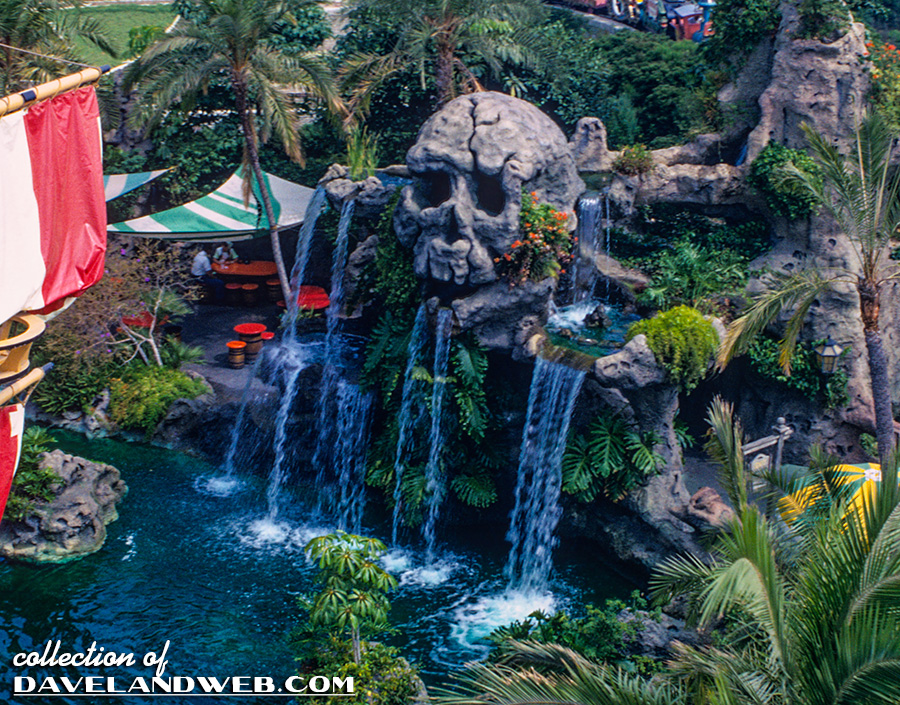 This March 1967 shot shows that this area was also a favorite area of cast members who might hang out here on their break.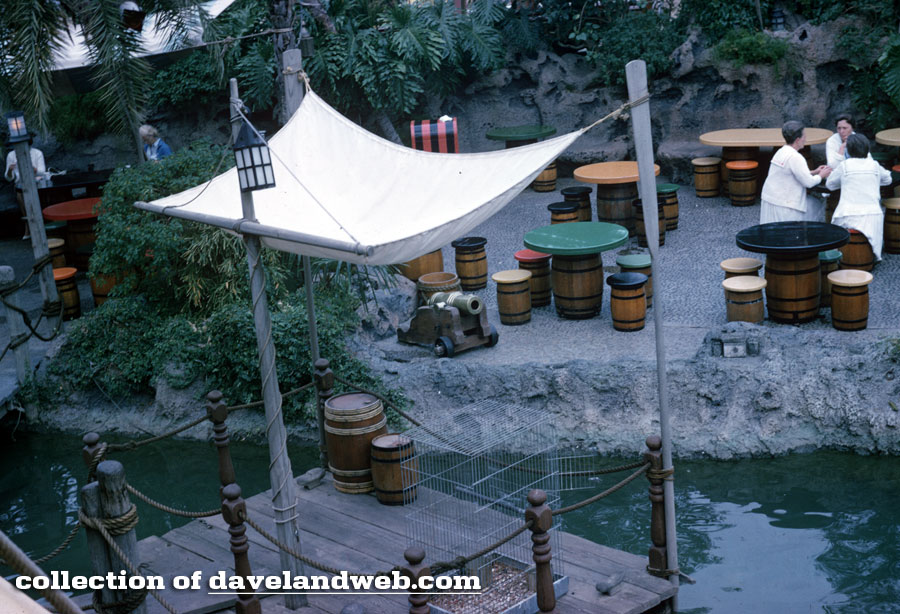 I believe the beehive hairdo matches this interior shot from January 1968!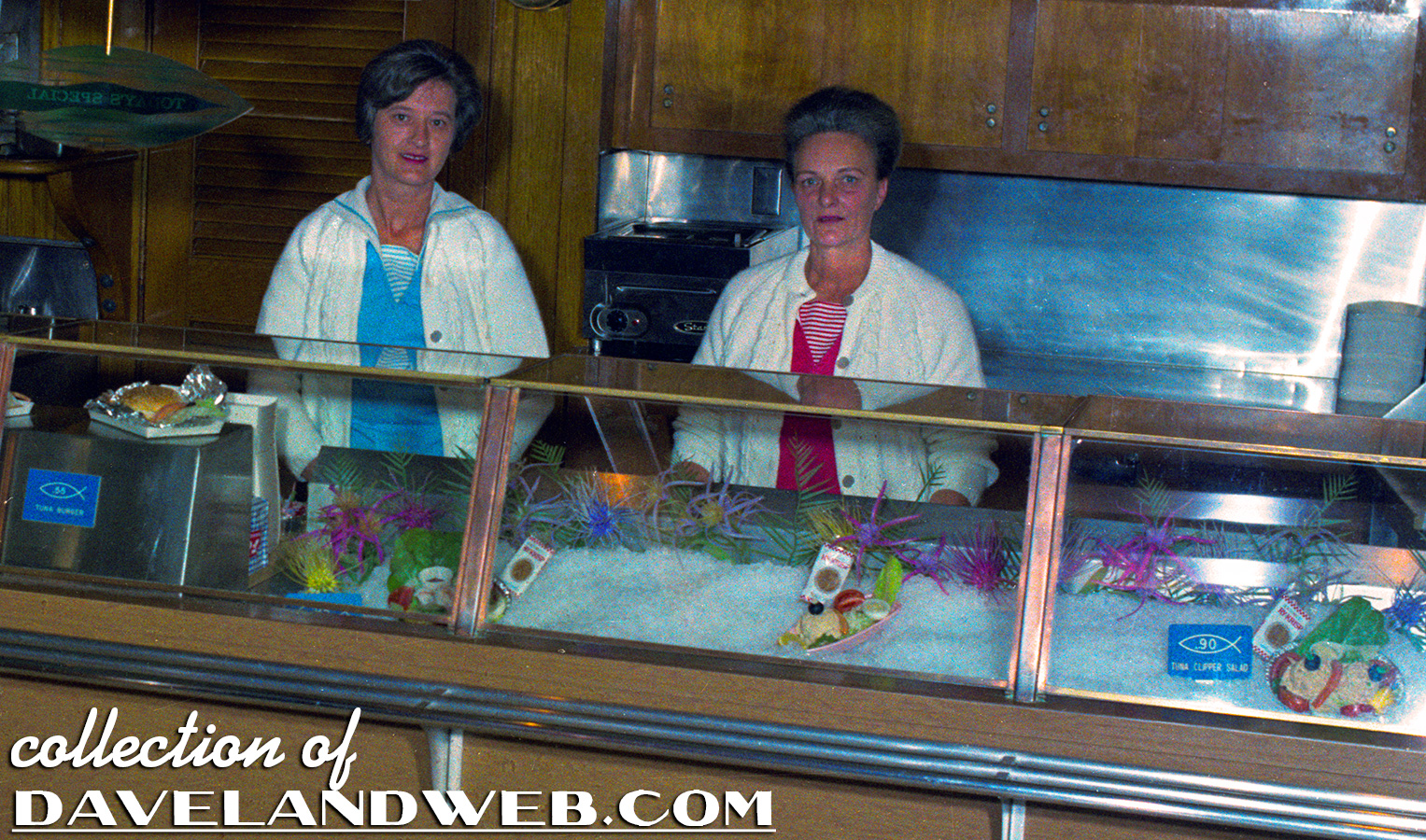 See more Daveland Disneyland Chicken of the Sea photos at my
main website.