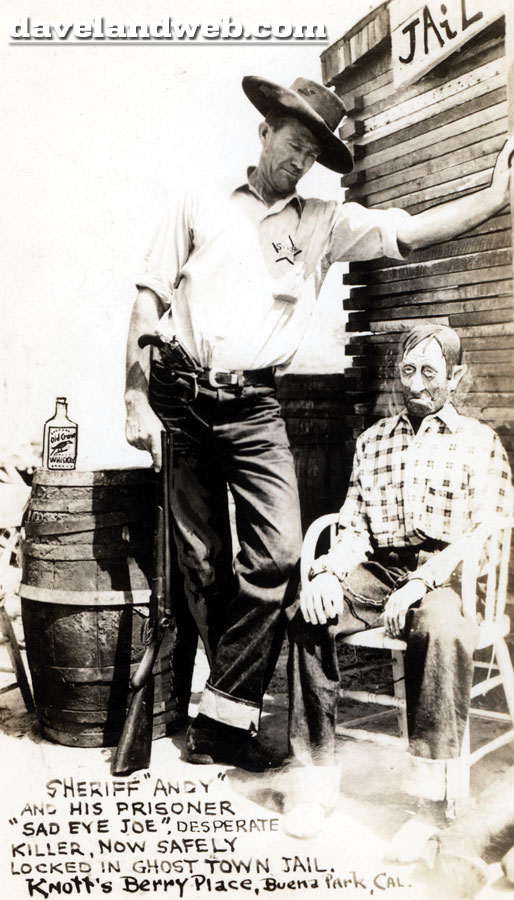 He's Orange County's longest jailed inmate. He's also probably one of the most visited prisoners, as you can see by the vintage shot below: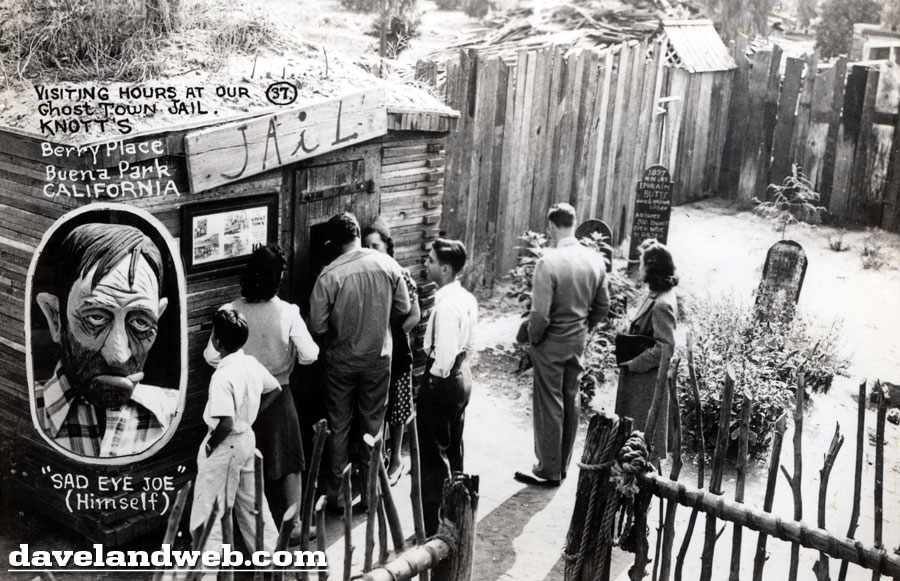 Who is he? He's the Ghost Town Jail's Sad Eye Joe at Knott's Berry Farm. The jail out back, seen below, was rebuilt a few years ago.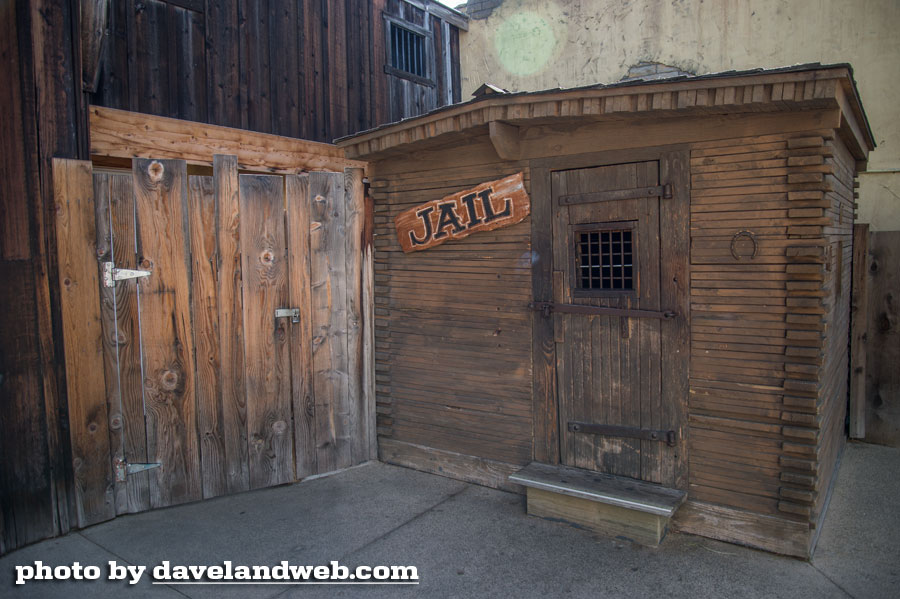 The figure, carved by woodcarver Andy Anderson, visits with park guests with the help of a hidden voice.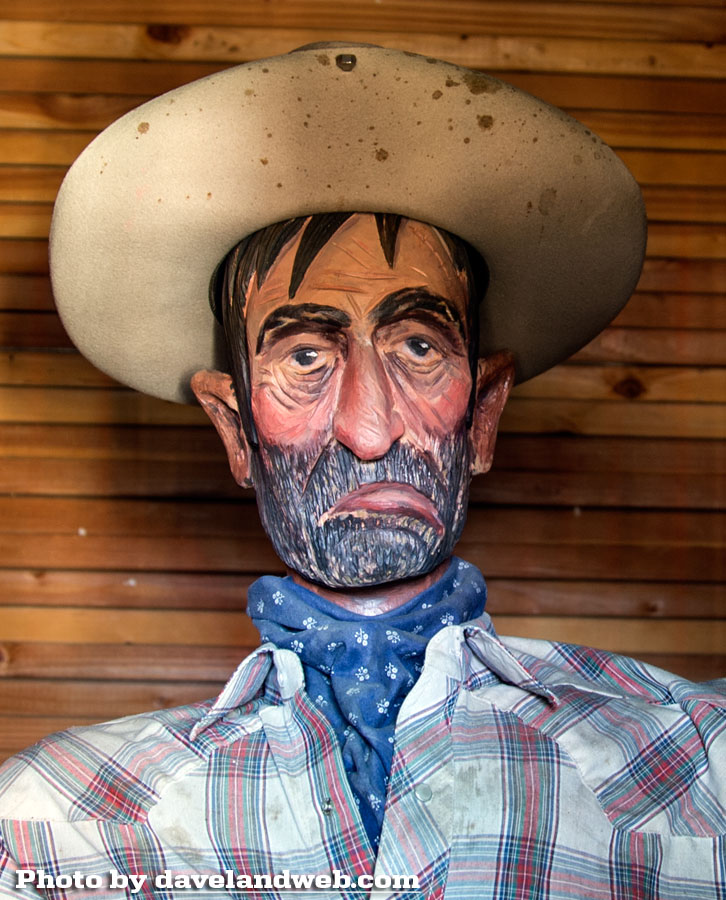 The Sheriff's Office is one of the few original buildings from 1940-41 that is still intact. The poker game scene inside is also by Anderson.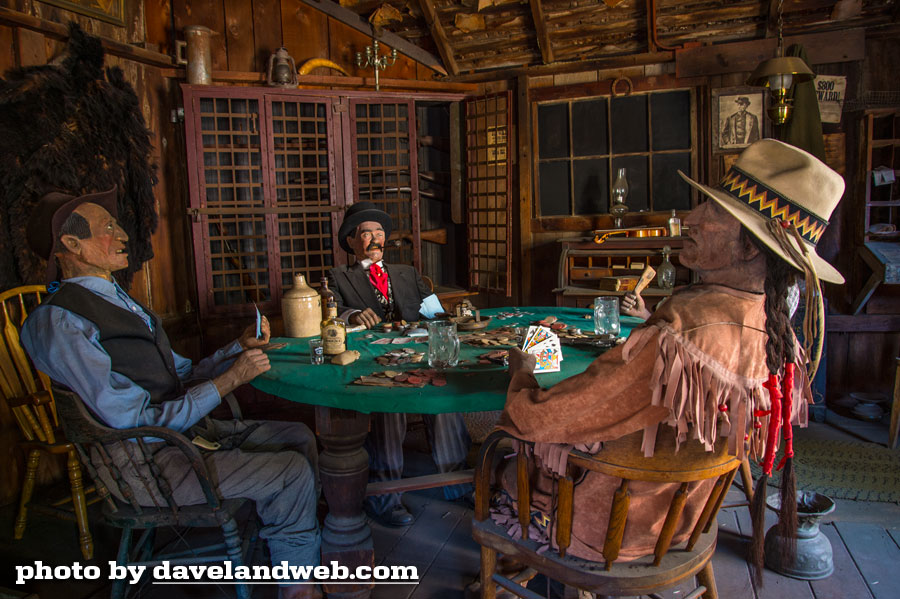 See more Daveland Sad Eye Joe photos at my
main website.